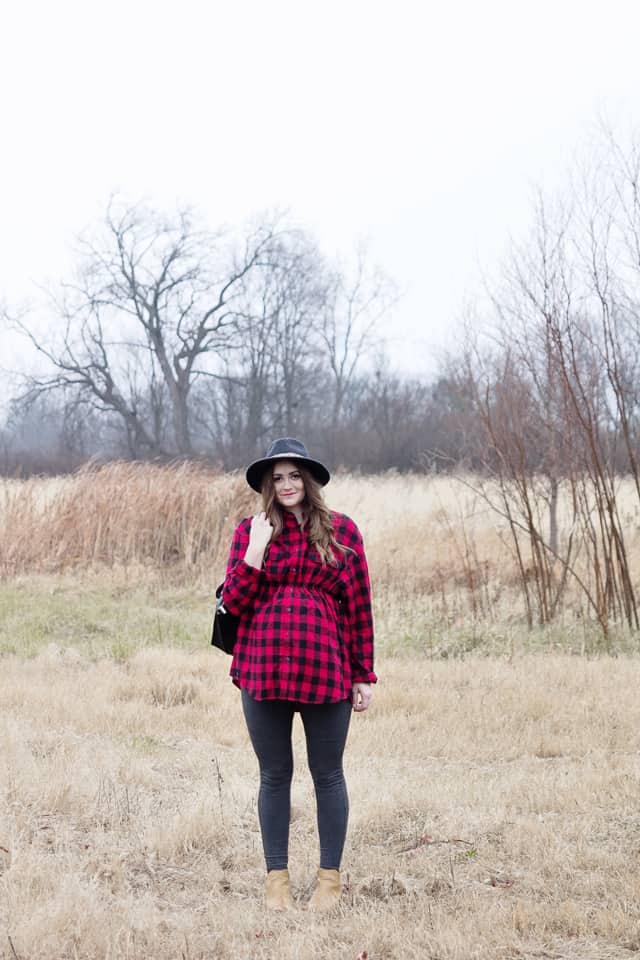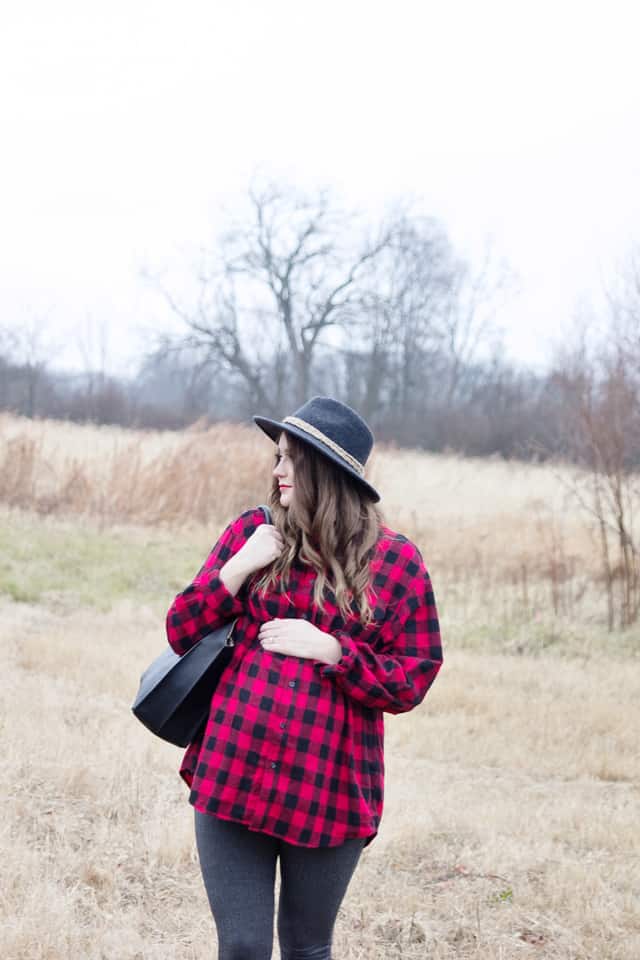 I originally shared this post (before I was pregnant – hey fake belly!) over at Gugu Guru. I'm bringing it home here so I can archive it and you can find it when you need it! This post was a part of a 3-part series where I refashion men's dress shirts to maternity shirts. It was a super fun project because the projects were all very quick and they turned out so cute!
I used a flannel button-up as the starting point for this post. I got a large size that would have plenty of fabric for a belly.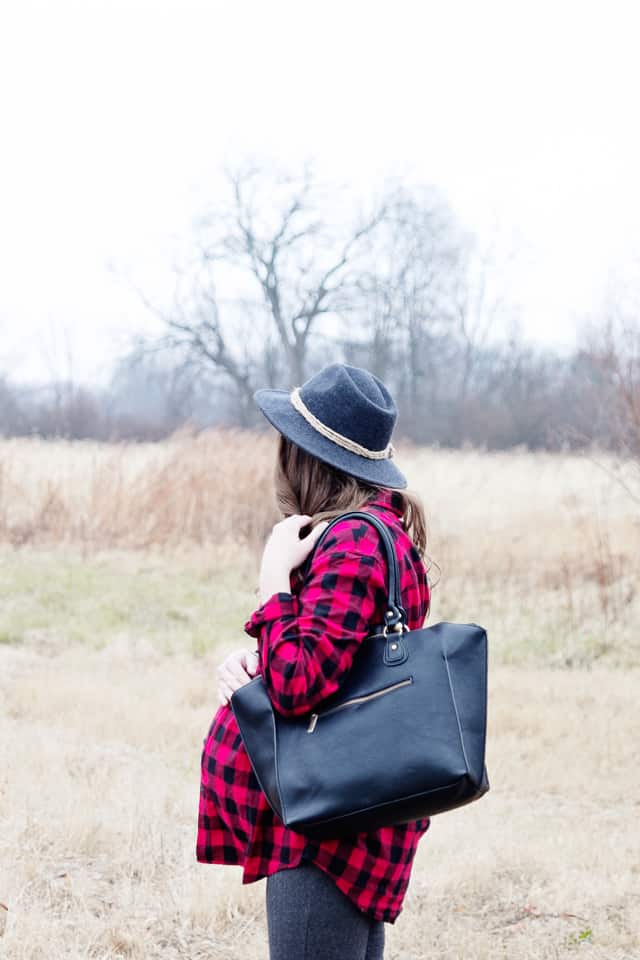 Read my review of this chic Newlie diaper bag in this post.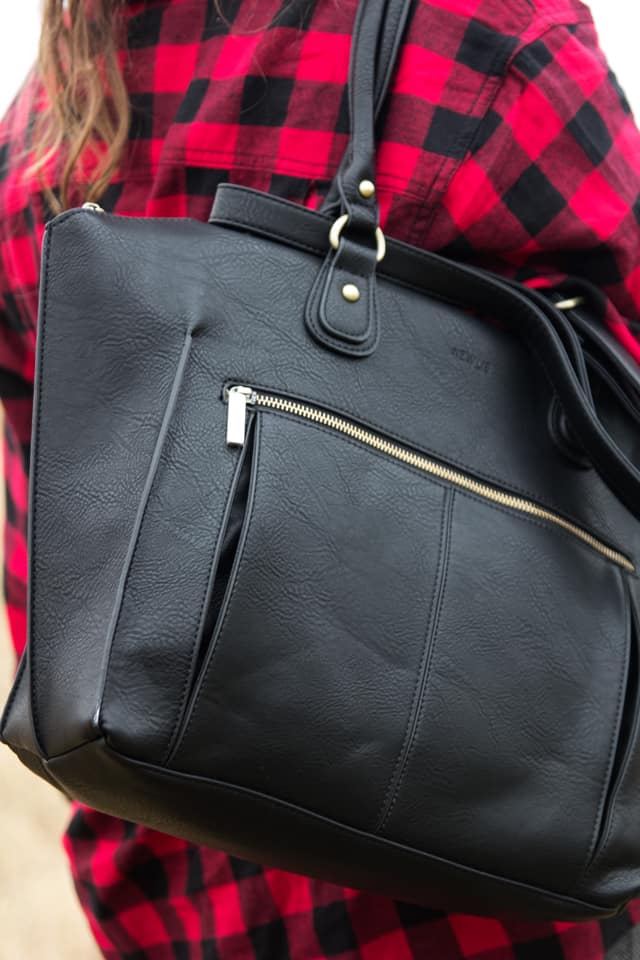 I love DIY refashions and this one is a super quick sew! All we're doing is taking in the waist so the fabric drapes over the belly! I did this on a dress form, but if you don't have a dress form you can try it on yourself to get the placement right.
Materials//
-1 Men's button-up in 2XL or 3XL
–1/2″ elastic, measure below your bust in the front to figure out how much elastic you need. If your measurement is 18″, cut an 18″ piece of fabric
-basic sewing supplies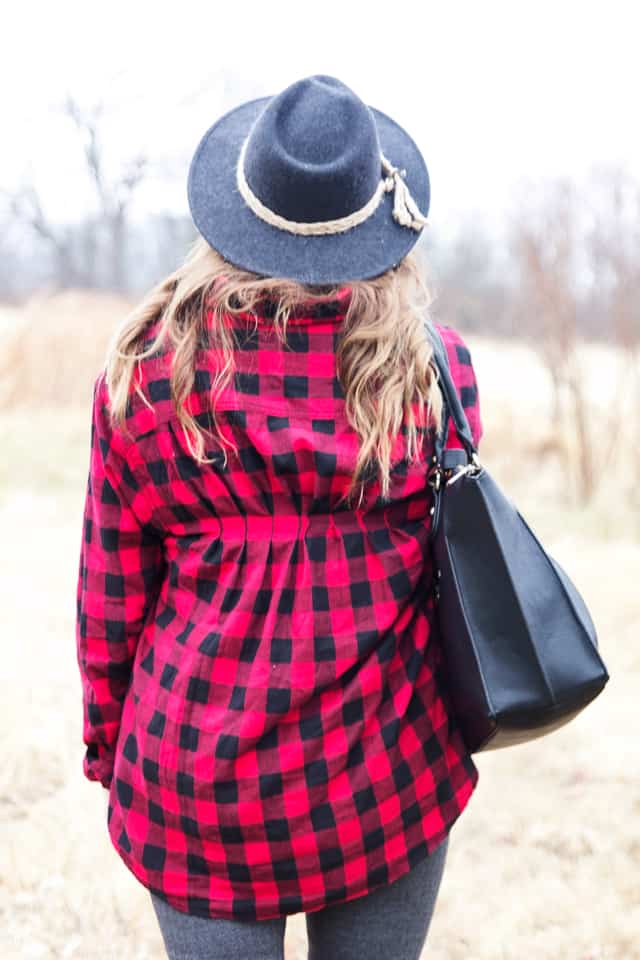 Instructions//
To take in the back of the shirt, create pleats following the checks on the fabric. Pleats are pretty easy to make when you have 1″ squares to use as your guide.
Create 4 pleats facing into the center on each side of the shirt. My pleasts start about 5″ below the yoke and I sewed the whole square down from the top of the pleat to the bottom to make a nice clean finish. Backstitch at each end. Taking in the back a few inches makes the shirt look fitted instead of baggy.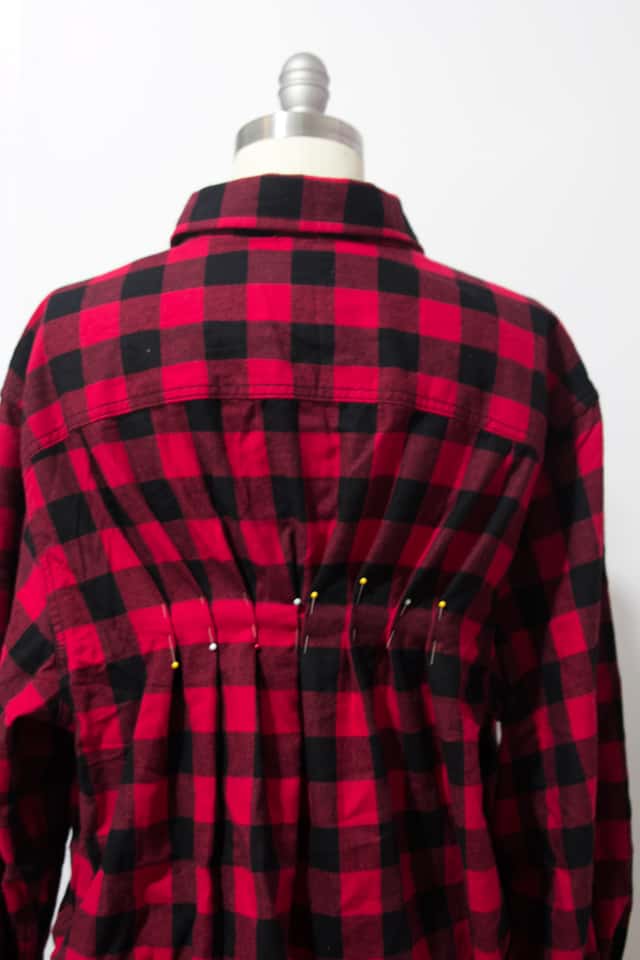 After you've sewn all the pleats down, backstitching at each end, clip all the threads to clean it up!
The front requires basic stretchy elastic. We'll sew this to the inside of the shirt. Pick a row at the bottom of the pocket that hits right under the bust. If your shirt is different than mine, try it on and find a spot below the bust. Draw a line on the inside of the shirt with a dissappearing ink fabric pen. Stretch the elastic to fit across the line you drew. Pin it as you stretch. Then sew across the middle of the elastic using a zig zag stitch.
Roll up the sleeves for a cozy look and you're done!

SaveSaveSaveSaveSaveSaveSaveSave