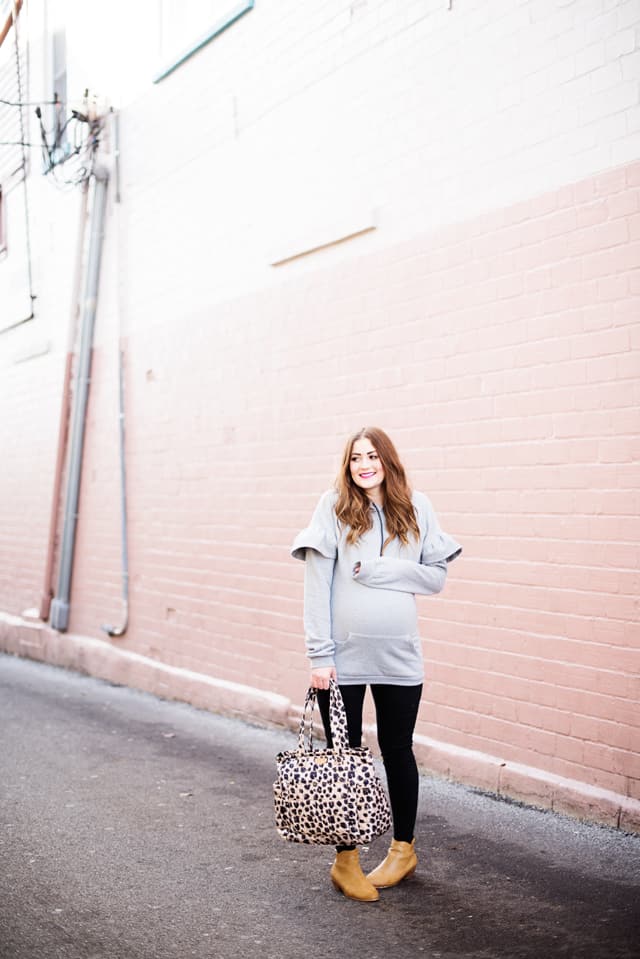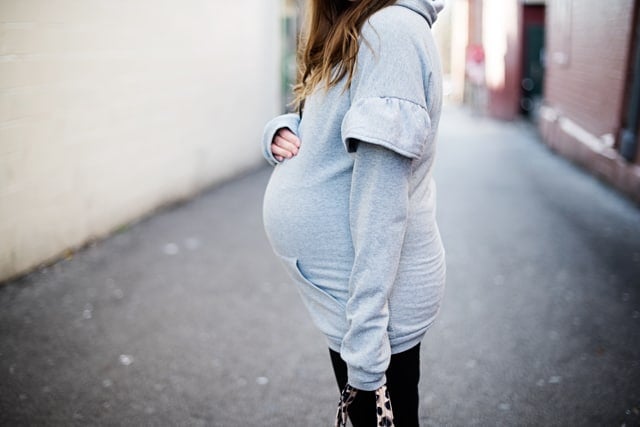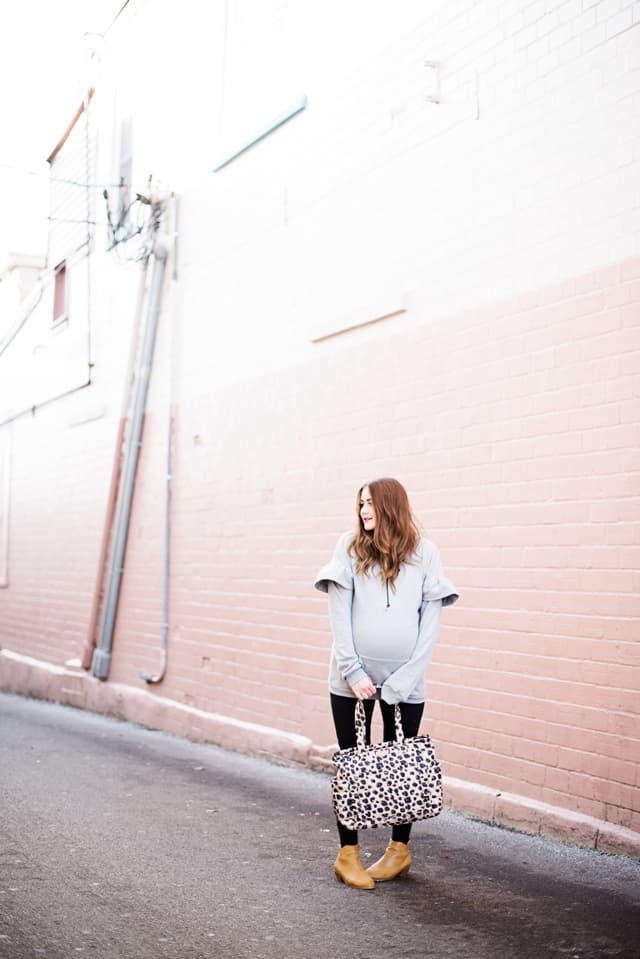 I'm over at Gugu Guru today (wearing a mannequin belly) and sharing a DIY Maternity Sweatshirt Refashion. I LOVE this cozy sweatshirt and you can follow the instructions for a non-maternity style as well! It's totally important to be cozy and cute when you're pregnant, vegan leather booties optional! ;)
The sweatshirt is made from an oversized sweatshirt, so it's pretty easy to make! You need two whole sweatshirts to make it and this pattern download:
Bell Ruffle Sleeve Pattern Download
The leopard diaper bag is the Carry Love Tote by TWELVElittle I'm totally obsessed with it! It's wipeable, big, but also highly fashionable! I love how it pairs with my otherwise neutral outfit! It has a shoulder strap option also. I love a bag that is cute but I'm not afraid to use because it's wipeable and kid-friendly. The interior of this bag is a gorgeous purple and it has pockets lining the sides (no milk spills!)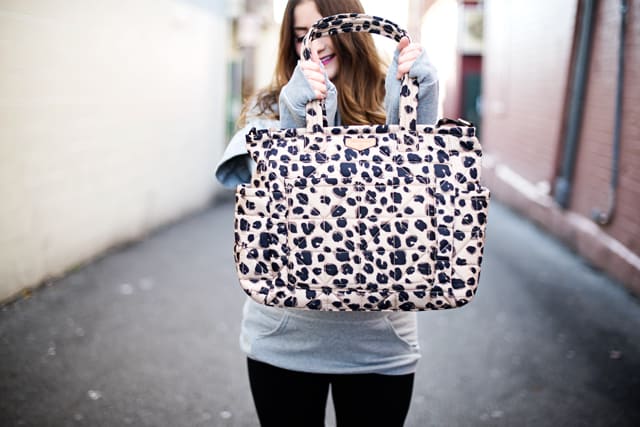 There are enough pockets to keep my stuff separate and I can take it from day to night easily. Cell phone pockets far away from the milk pockets, two strap options and more!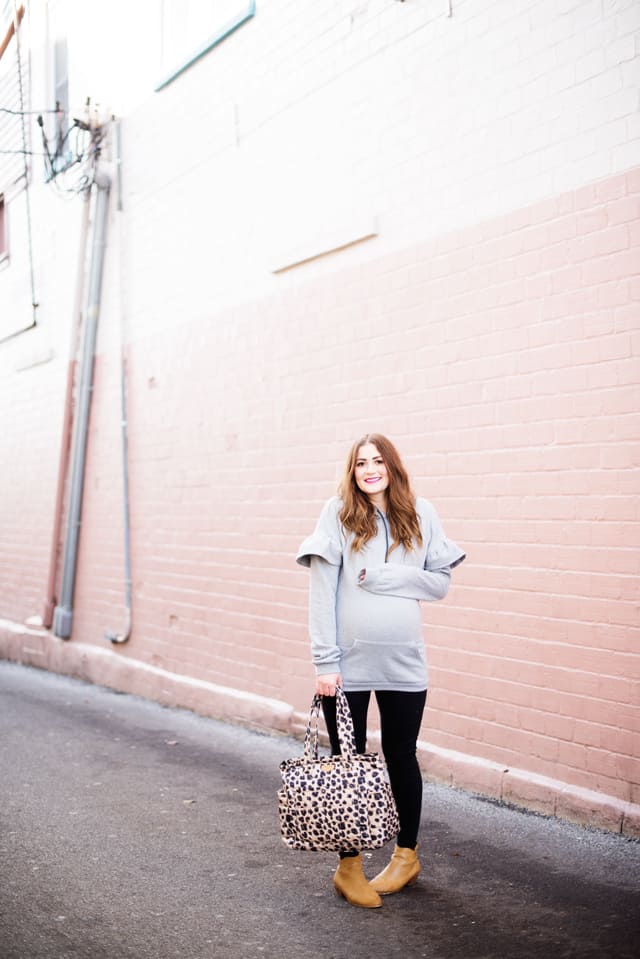 SaveSaveSaveSave
SaveSave
SaveSave
SaveSave
SaveSave
SaveSave
SaveSave
I have owned a TWELVElittle diaper bag for a few years now, this grey 3-in-1 tote, and also love that one! They have so many cute and feminine prints but also a great base line of unisex styles, which I know my diaper bag carrying husband loves too. Form meets function! There are so many great diaper bags at TWELVElittle and I also love watching the business grow on their instagram feed!
Head over to Gugu Guru to get the full tutorial and enter to win a TWELVElittle Diaper Bag!
SaveSave