Written by Vivian of Vivileen.
Along with grey v-neck tees, chambray shirts are another wardrobe staple of mine.  I have four in different weights and different shades of blue, so I thought it would be a fun project to change one up.  This is a super simple project to do.  All you need is a chambray shirt, a bucket, bleach, and some water.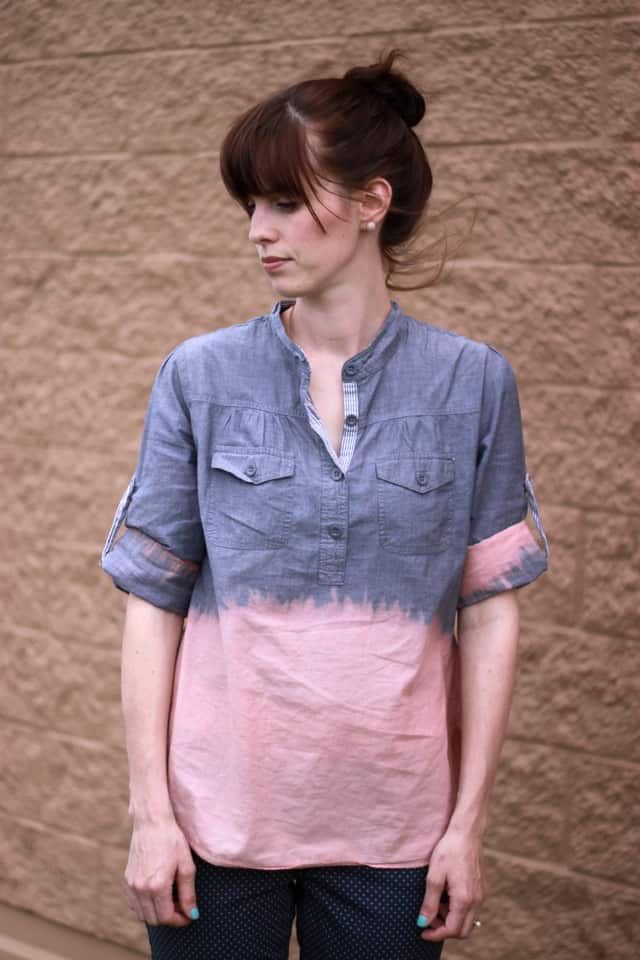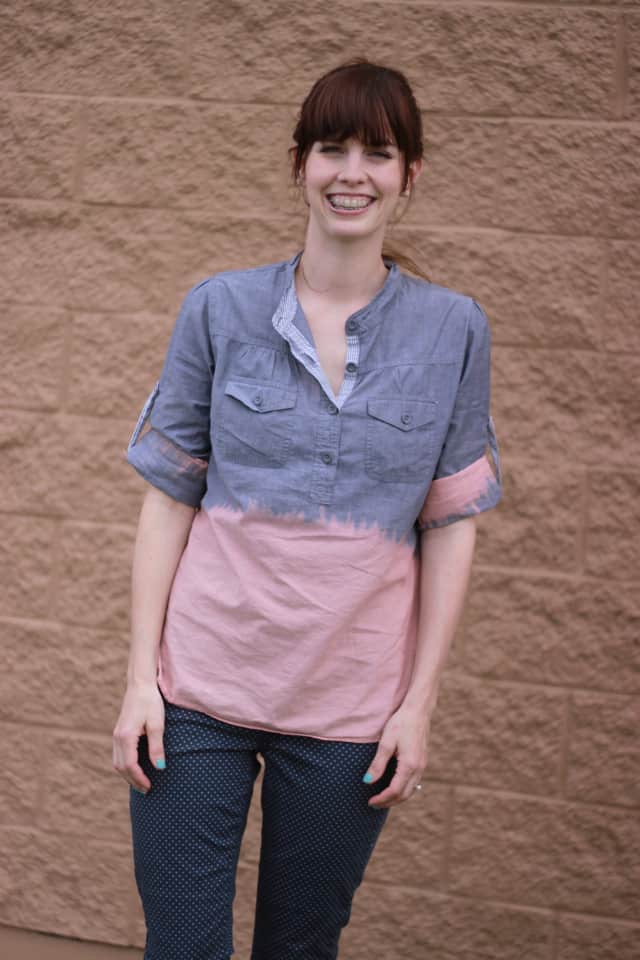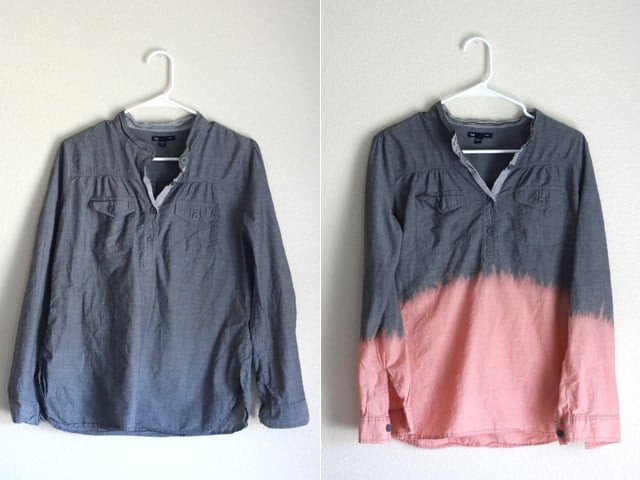 When I thought of this project I imagined my shirt to turn white instead of pink, but I loved the pink so I decided to keep it.  I think with a higher concentration of bleach or more time in the bleach it may have turned white.
Bleach Dipped Chambray Shirt Tutorial //
First you need to make your bleach solution.  The shirt I used is a thinner cotton, so I did not make mine very concentrated.  I used two gallons of water and three cups of bleach.  If you're using a thicker or darker shirt you may want to have a higher bleach concentration, but better to be safe than sorry.  You don't want the bleach to eat through your shirt!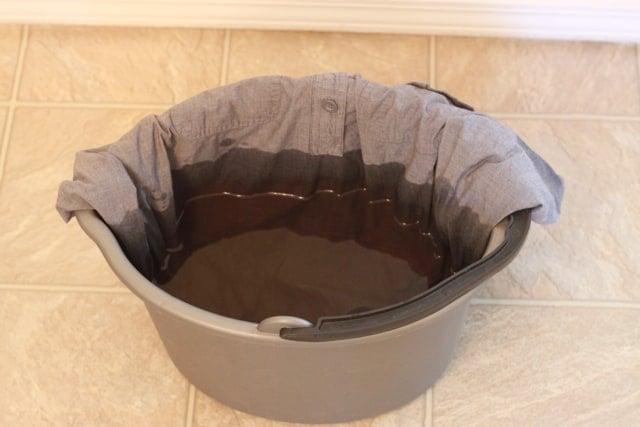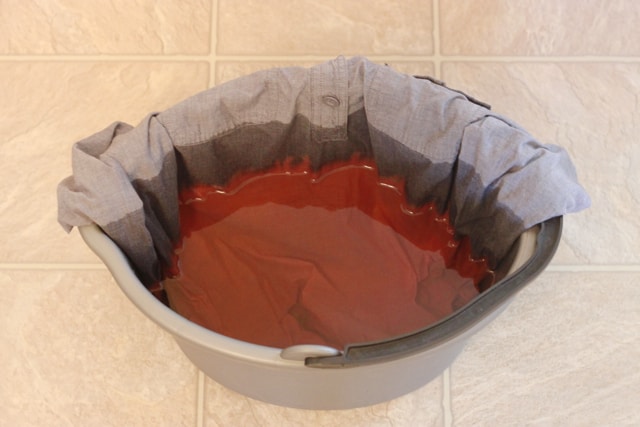 After the bleach solution is mixed dip your shirt in as far as you want the color to change and wait.  I checked on the progress of the bleach every 5 minutes.  It took about 30 minutes to get this color.  At that time my shirt stopped getting lighter so I took it out of the bleach water.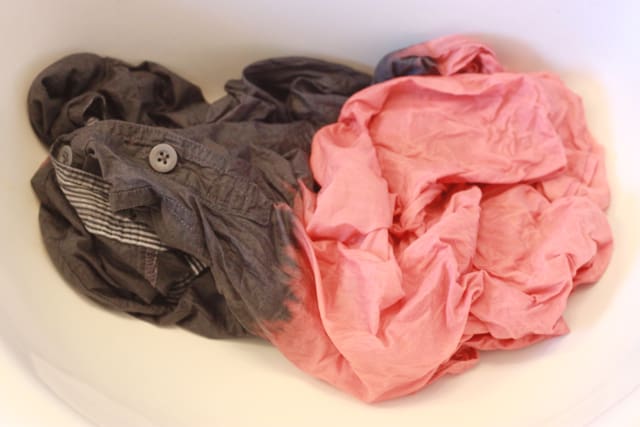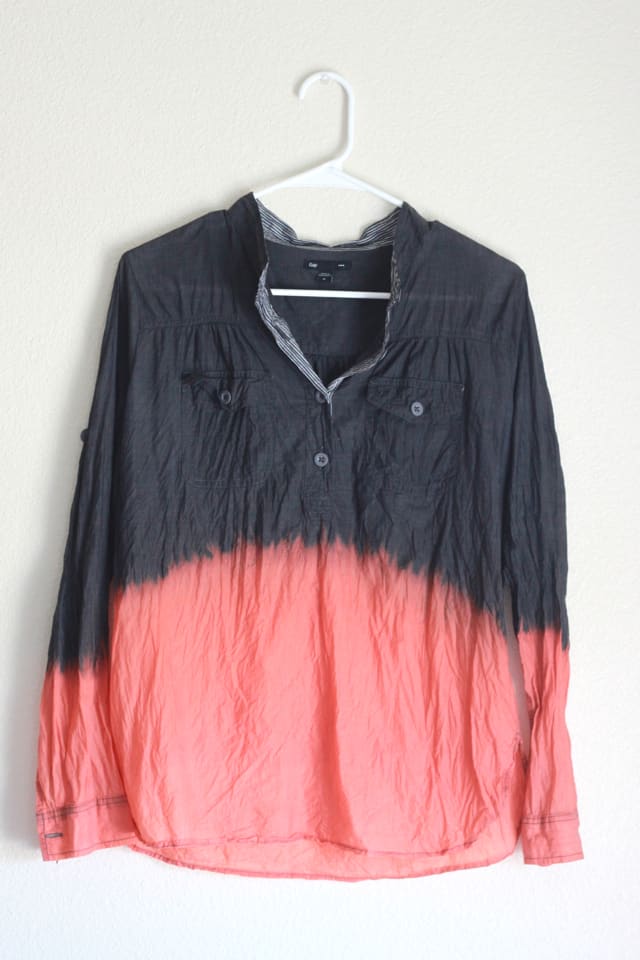 Next all you need to do is rinse out the bleach, wash, and dry your shirt and you're done!