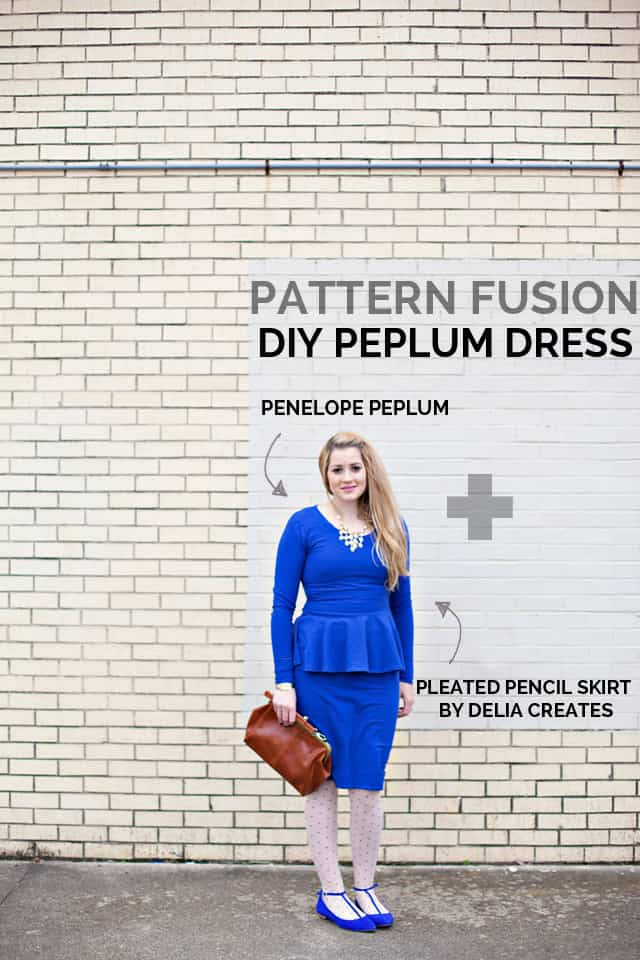 I'm really excited about this Pattern Fusion post! I used my Penelope Peplum pattern with Delia's Pleated Pencil Skirt pattern to make a dress! And I made two! These are both quick patterns so this project will only set you back an afternoon. And the result is a super cute waist defining dress that flatters and accentuates the hips. It feels very professional to me, like something you'd wear to something important. And you can dress is up or down for the occasion, add thick tights and boots for cold weather. It's fun! I made this with long sleeves, but I'm excited to try it with short sleeves soon!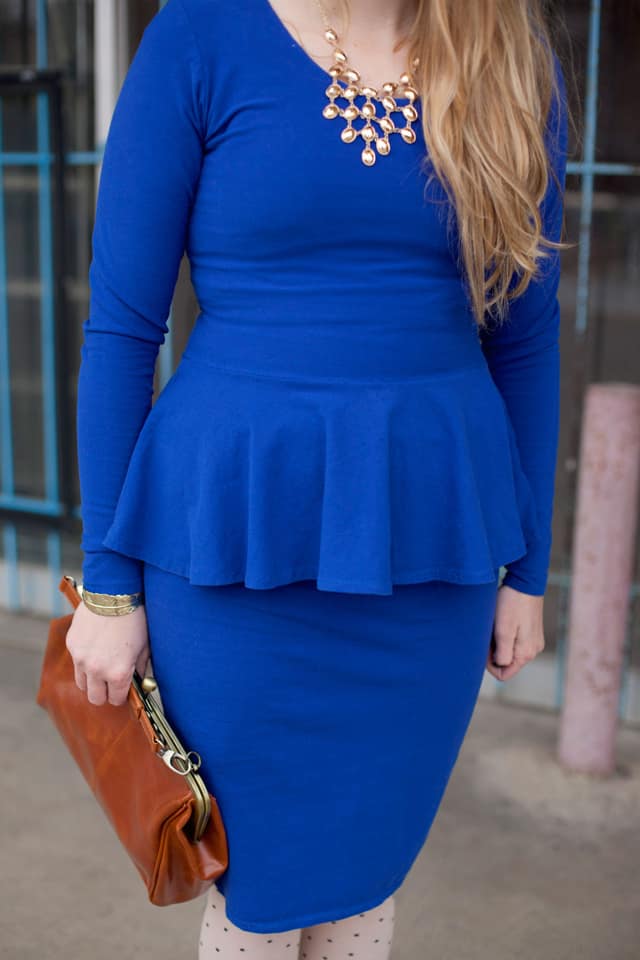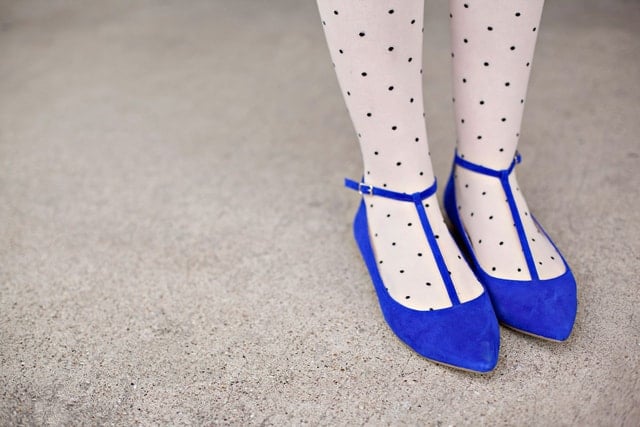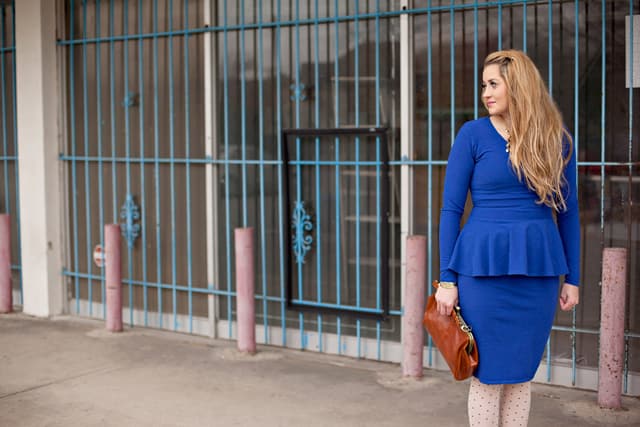 But one is not actually a dress, it just looks like a dress. I kept the two pieces separate so I can mix and match them into different outfits. So much wardrobe versatility!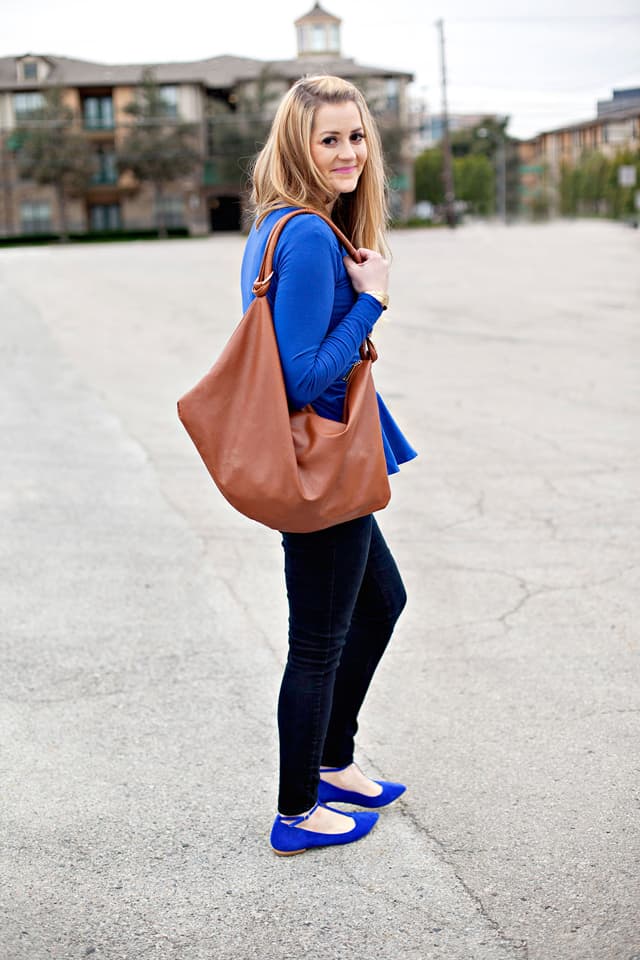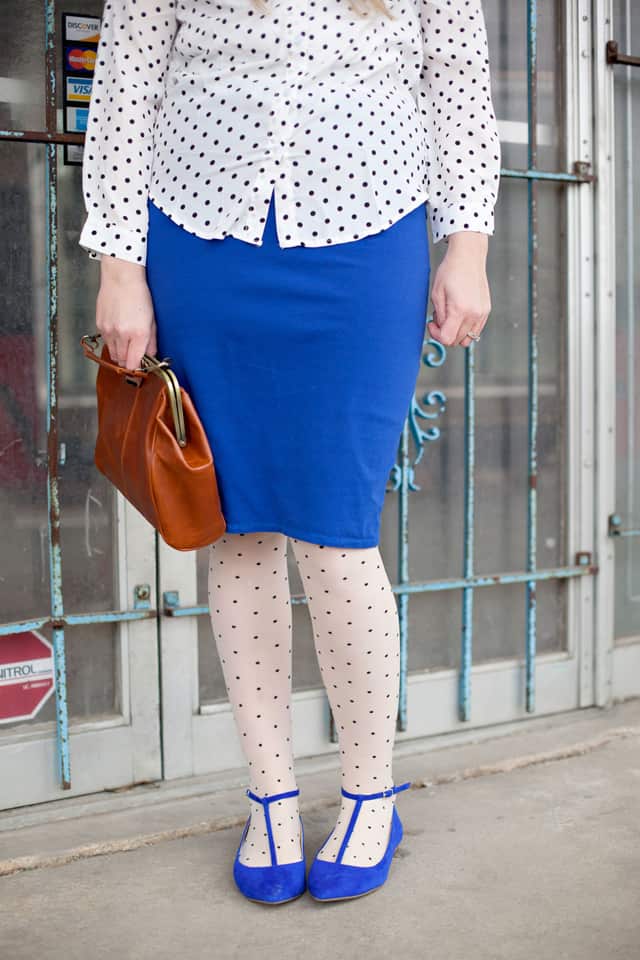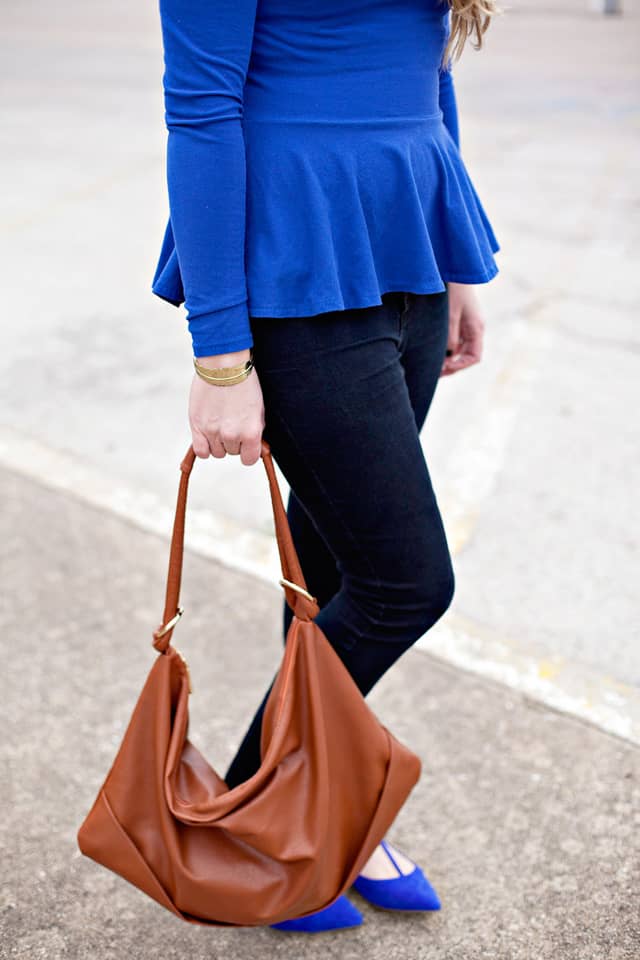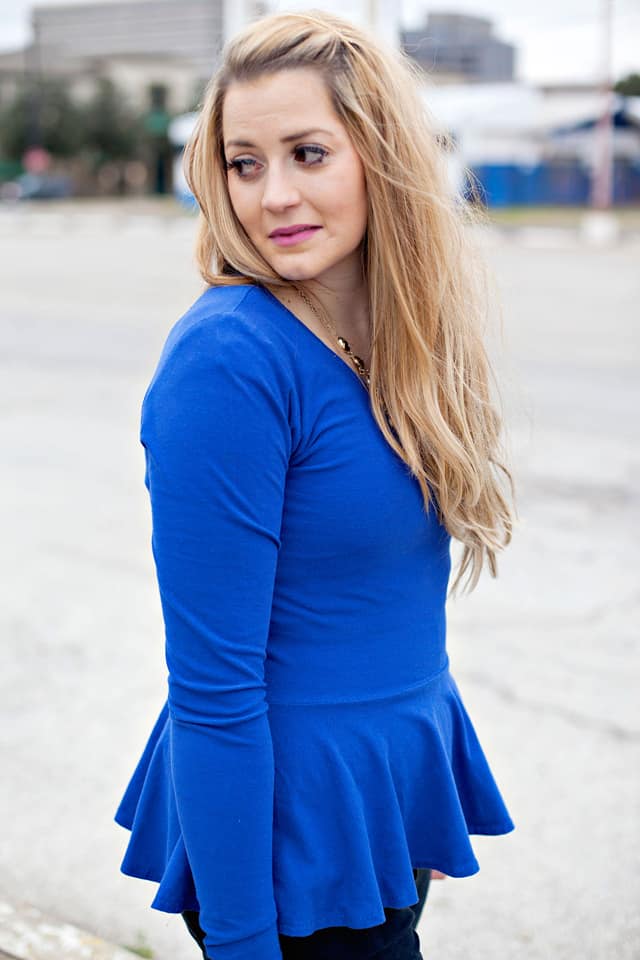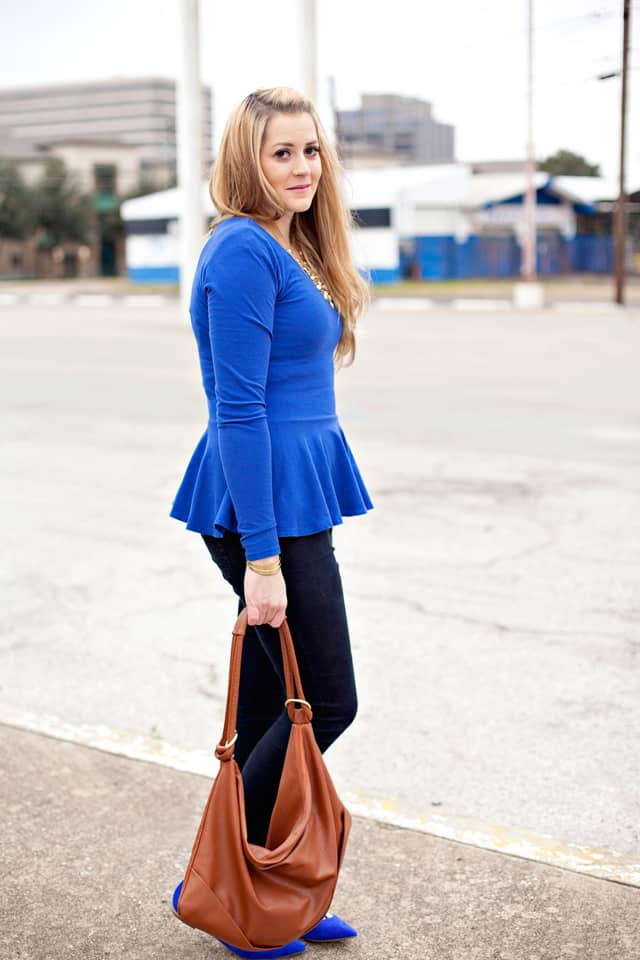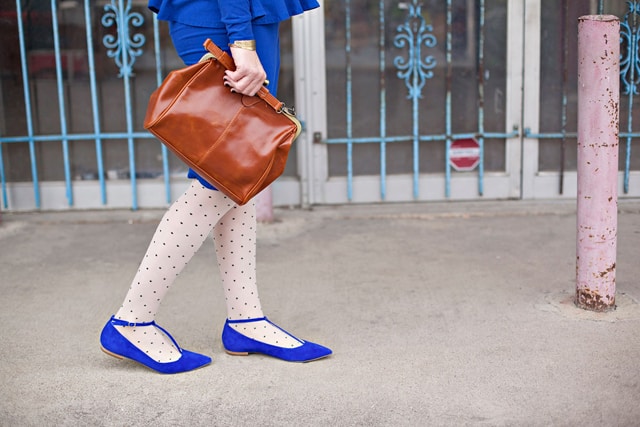 This blue dress is really 2 pieces, which gives you a top, a skirt and a dress for your wardrobe. All in one!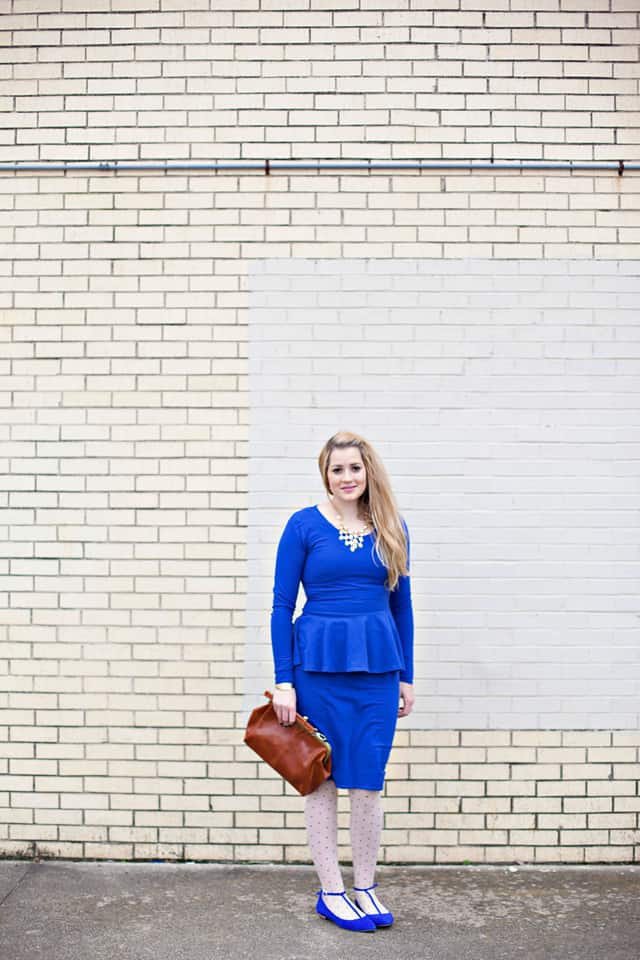 After making this one, I was just itching to make another with this buffalo plaid knit I've had laying around. It paired perfectly with my trapper hat pattern for a little lumberjack glam.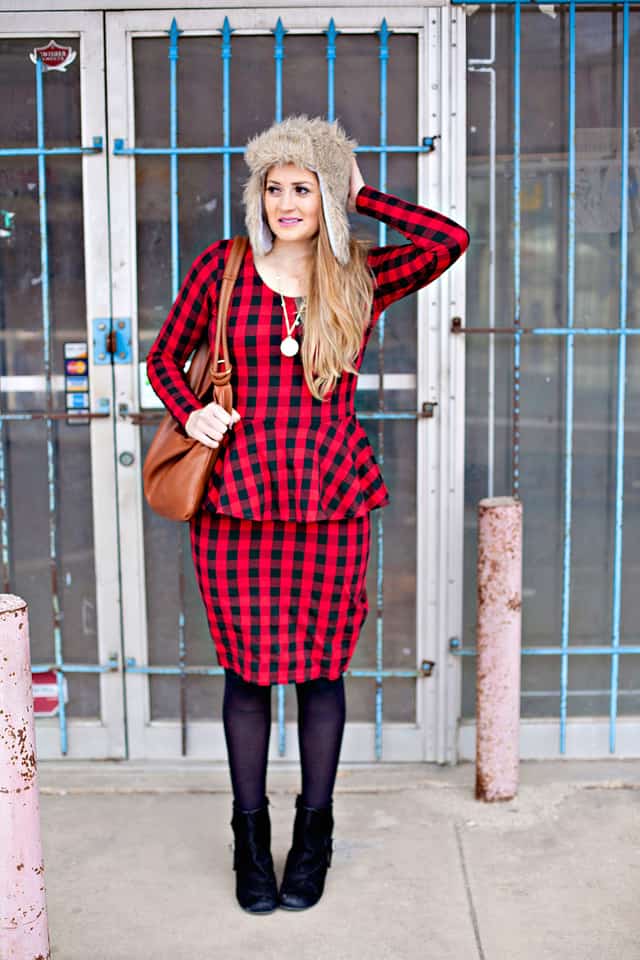 For this one, I attached the top to the skirt so it truly is a peplum DRESS! Fun, right!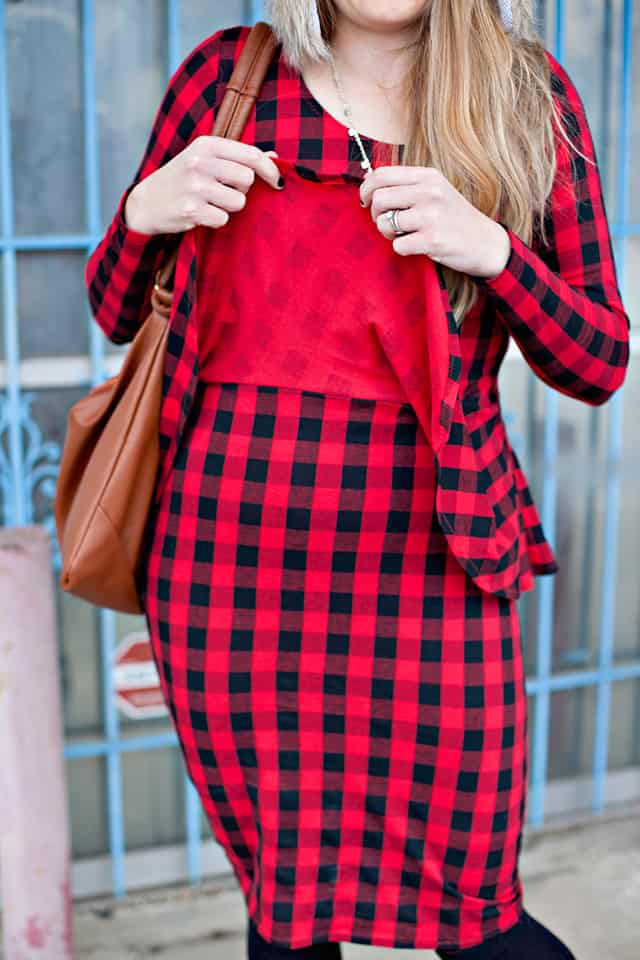 This is also my first attempt at plaid matching, but it is impossible to do with a knit, I have to get a true plaid and try again.
Here is the tutorial! It's fast and easy, especially if you have already sewn any of the patterns. My knit fabric is from Girl Charlee, you only need about 2 yards! The cobalt fabric is still available and so is the buffalo plaid!
DIY Peplum Dress Tutorial ///
Materials:
Penelope Peplum pattern
Add-on for the Penelope Peplum (circle top)
Free long sleeve pattern for the Penelope Peplum
The Pleated Pencil Skirt Pattern by Delia Creates with her knit hack
2 yards of knit fabric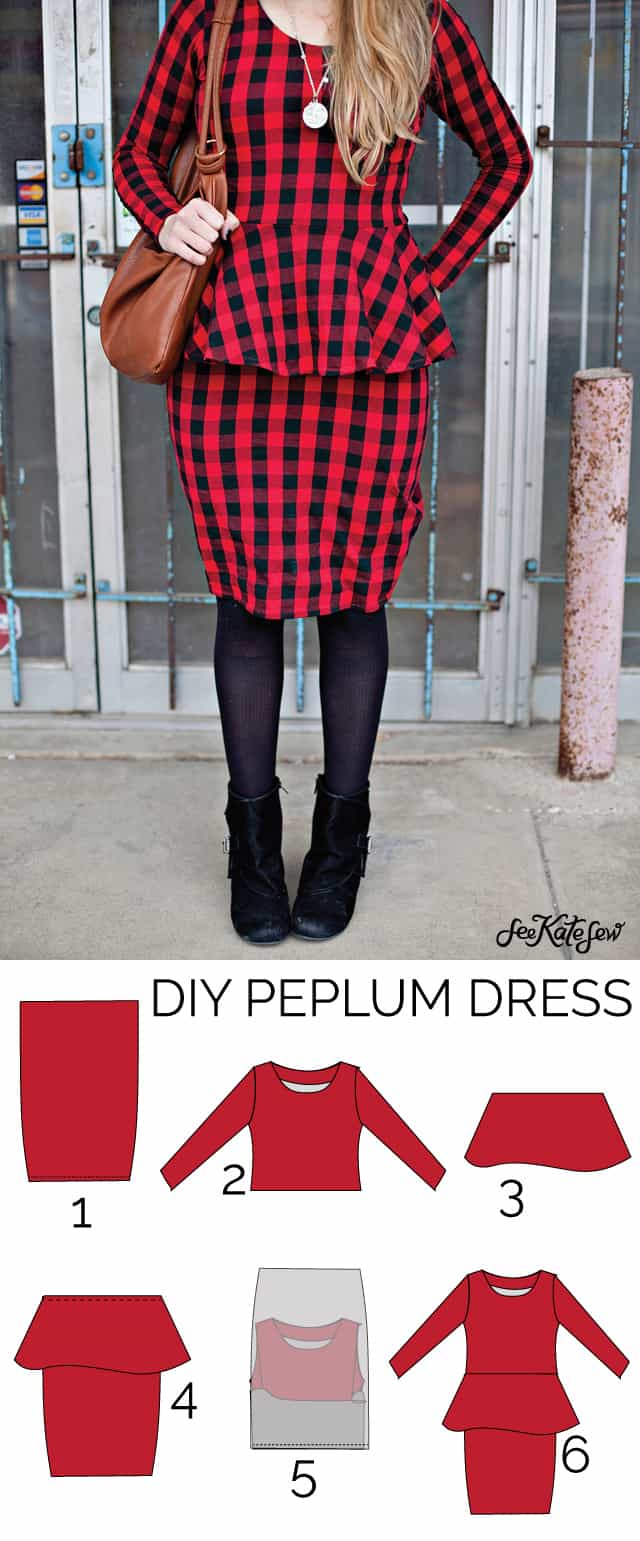 1. Sew up Delia's Pleated Pencil Skirt pattern with her knit remix instructions. Omit the elastic at the top. Hem the bottom but leave the waist raw.
2. Sew up a long sleeve Penelope Peplum but don't add the skirt and don't finish the bottom.
3. Sew a circle skirt from the add-on pattern. Finish the hem.
4. Baste the circle skirt piece to the pencil skirt. The wrong side of the circle skirt will be touching the right side of the pencil skirt. Stretch the circle skirt to match the pencil skirt as needed.
5. Flip the skirt pieces up and match the waists of the top. Sew together using a knit stitch.
6. Remove any baste stitching that is showing and you're done! Enjoy your new classy dress!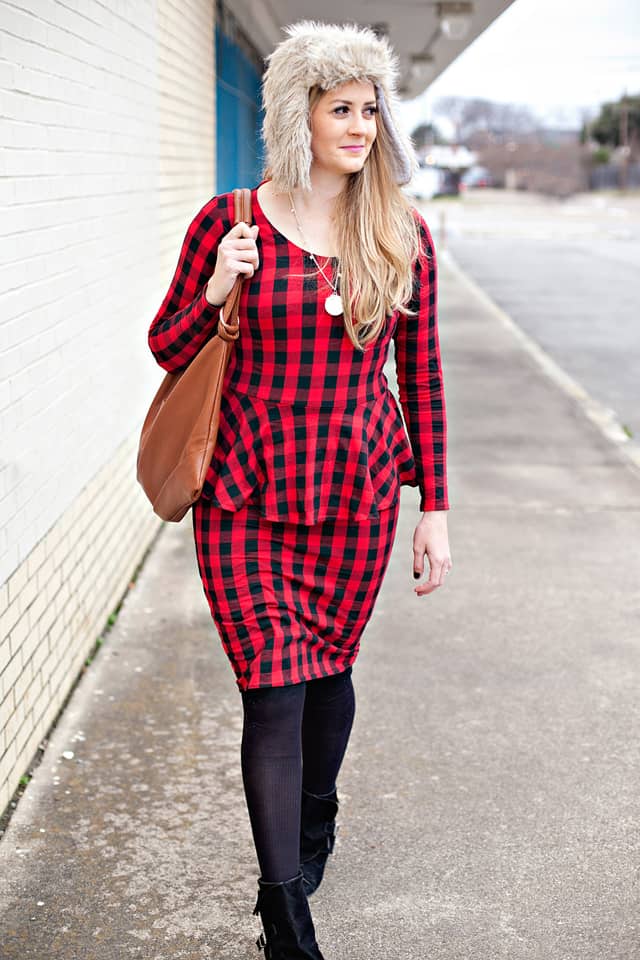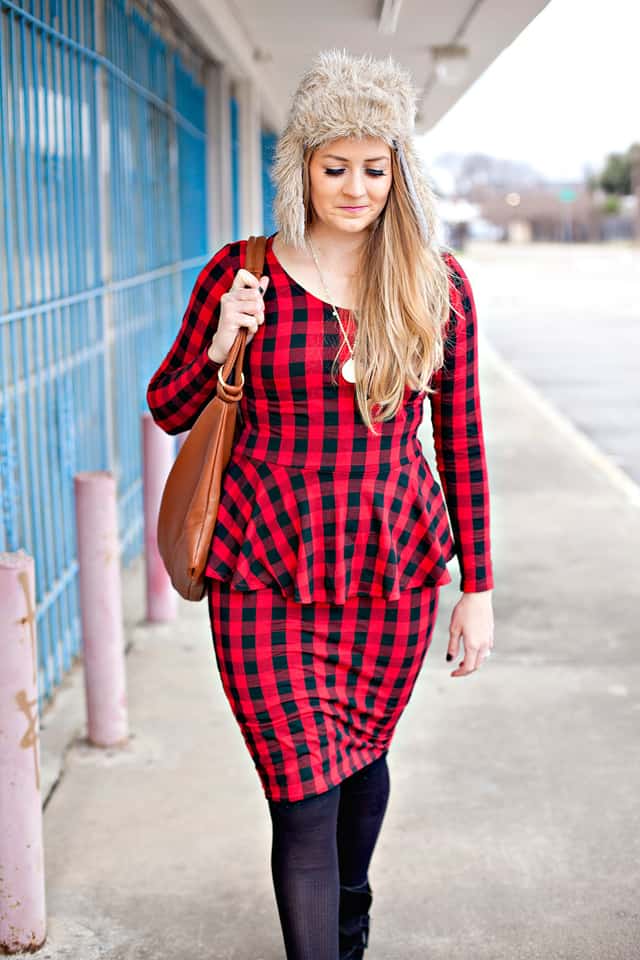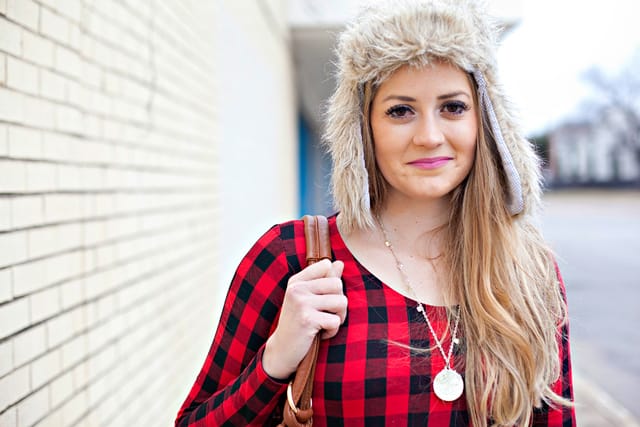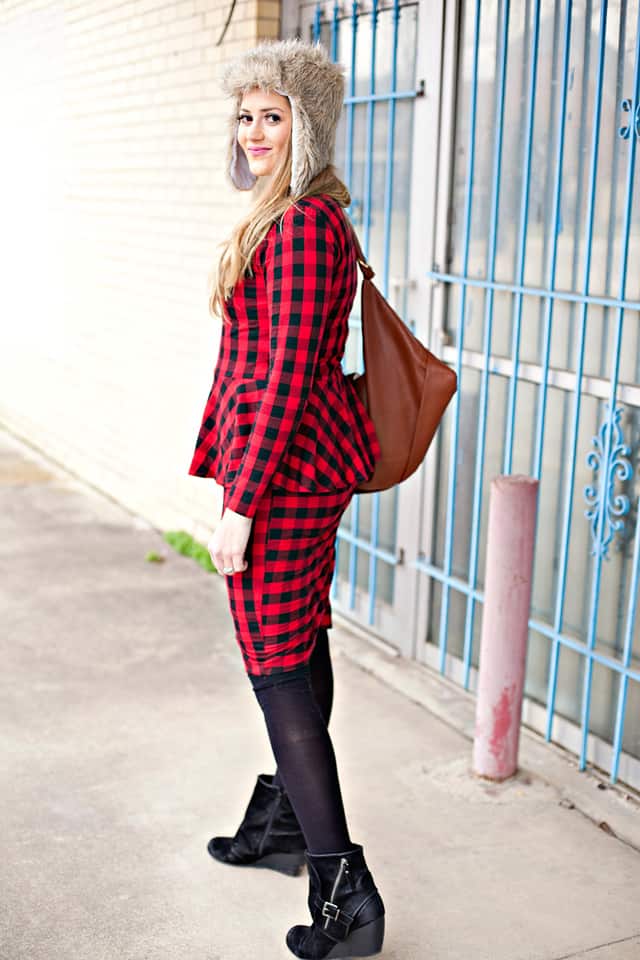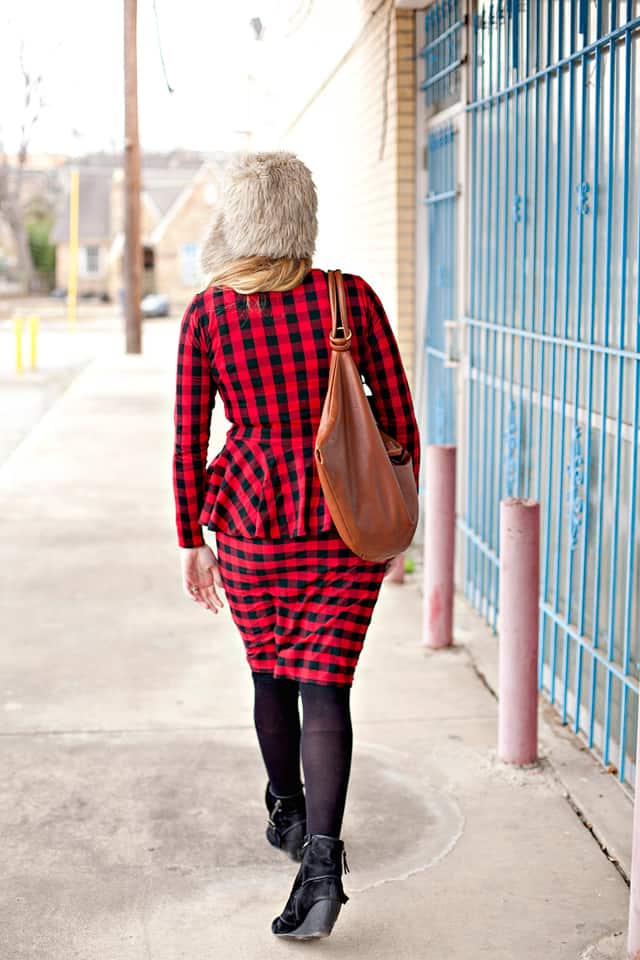 It was cold and windy when we took these photos so I had to hold on to my hat!
Enjoy!
Source List
Buffalo Plaid Knit c/o Girl Charlee
Royal Blue Knit c/o Girl Charlee
Trapper Hat pattern HERE or with more sizes HERE
Leather Clutch c/o OASAP
Slouch Purse c/o OASAP
cobalt blue t-strap flats: Sole Society
Black Wedge Booties: Blowfish
Photos copyright Megan Weaver