One of my "resewlutions" this year is to fix a half-rack of thrifted blouses and dresses I have hanging in my closet, just waiting for a new life. I love polka dots so this huge polka dot blouse was hard to not pass up. I love the high neck with buttons, the billowy sleeves and the sleeve cuffs on this blouse. But it didn't quite fit right. It was a few sizes too big and makes me look a little bit like Veruca Salt. Also, the shoulders were way too big, which is a problem with lots of blouses from the shoulder pad era. Today I'll show you how I fixed it! This can be applied to any blouse or dress that is too big in the shoulders, sleeves and bodice, so hopefully it will be helpful to you too!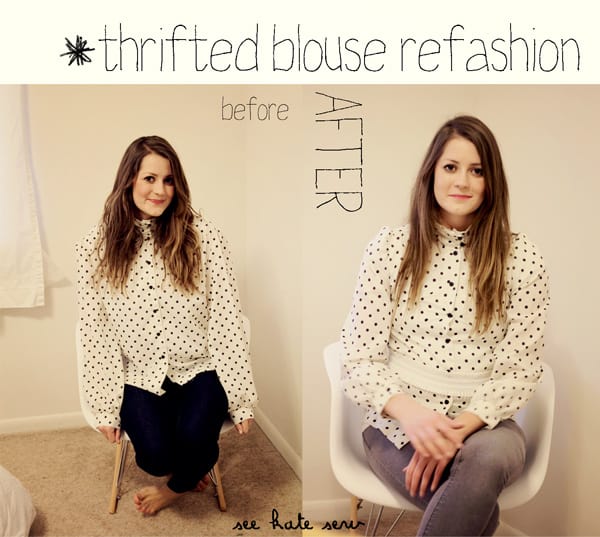 To fix the shoulders, remove the sleeves from the bodice. Then  line up a bodice pattern piece (with shoulders that fit me) to the shoulder seam of the blouse. Since the blouse has a high neck and the pattern piece doesn't I offset it to account for that. Pin it on and cut the new sleeve hole.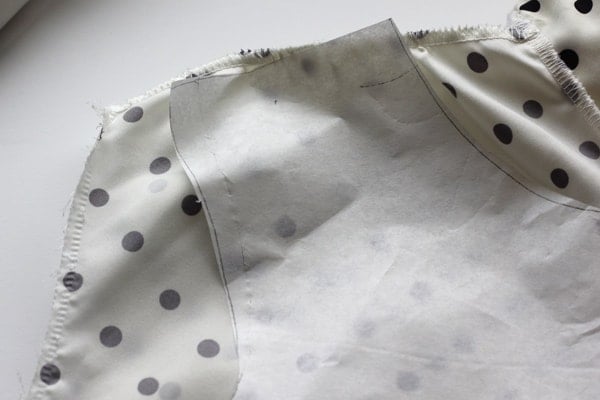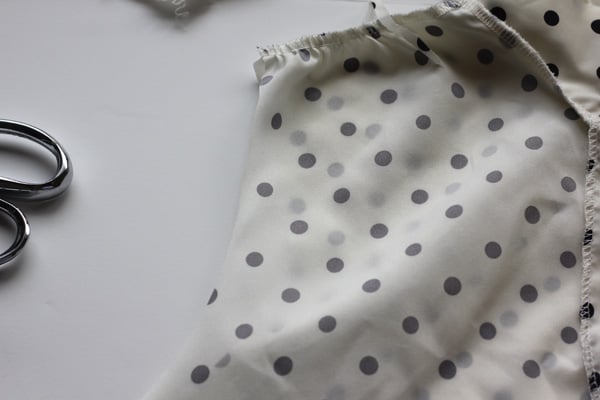 Next, take in the sides by pinning, sewing and finishing the seam. How much you take in will depend on how big your blouse is. Do the same thing on your sleeves, tapering to the bottom edge.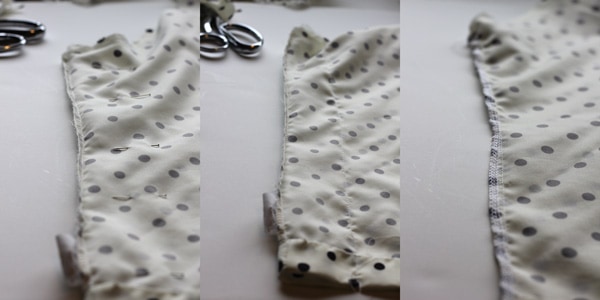 I wanted to keep the puffy sleeves so I had to re-gather the top of each sleeve with baste stitching.
Then, reinsert your sleeves and you're done!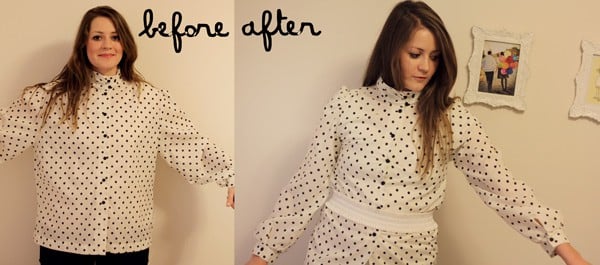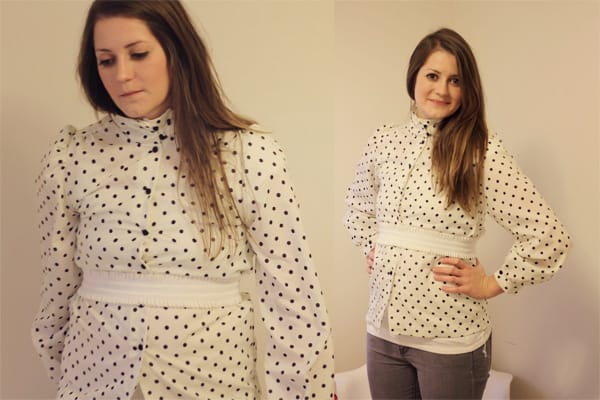 I have a few more blouses hanging in my closet that need this treatment! I love me some thrifted polyester!




This post was originally posted at Me Sew Crazy as a part of Jessica's Resewlutions series. It was so fun! Thanks again for making me check something off my list Jessica!