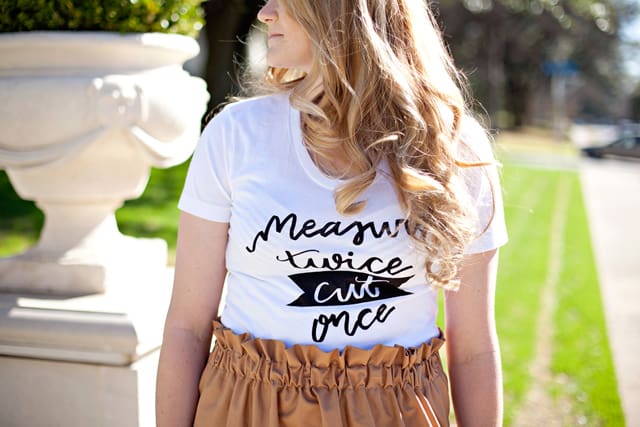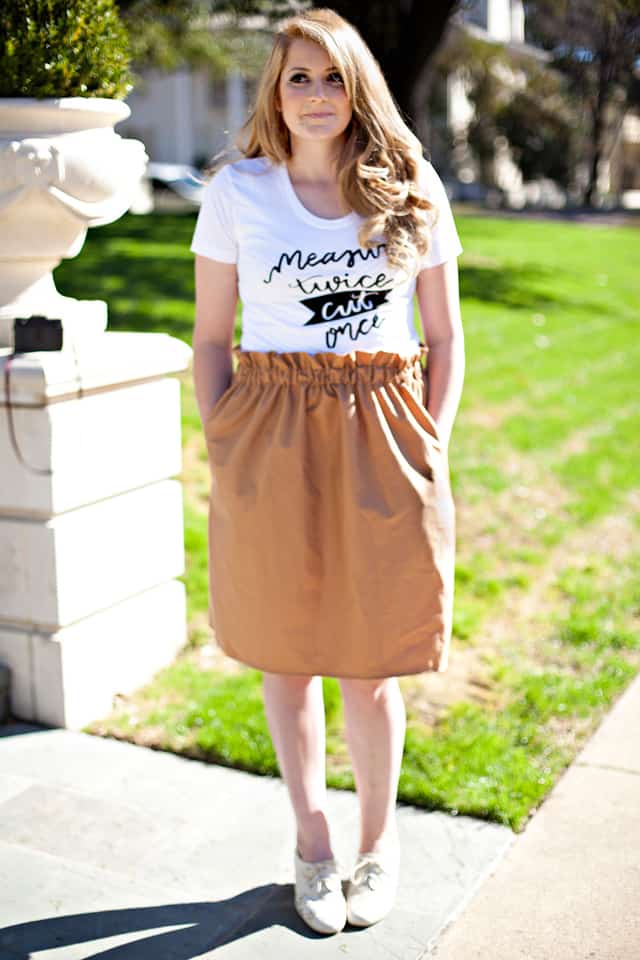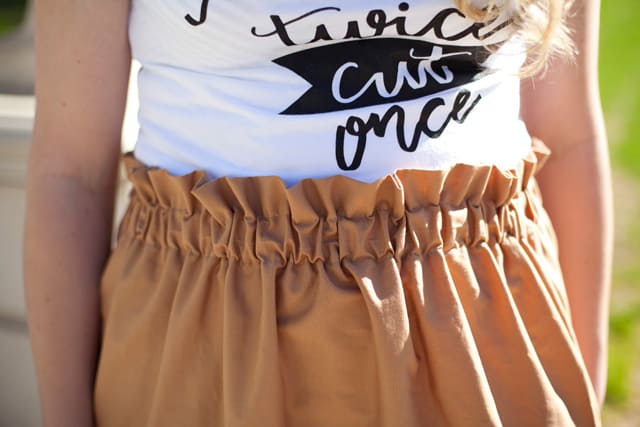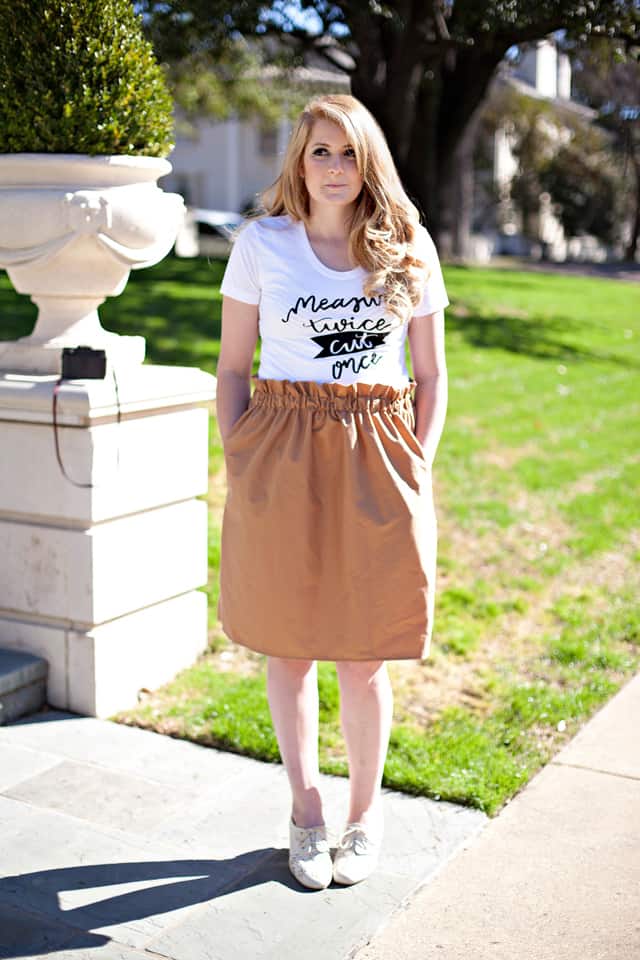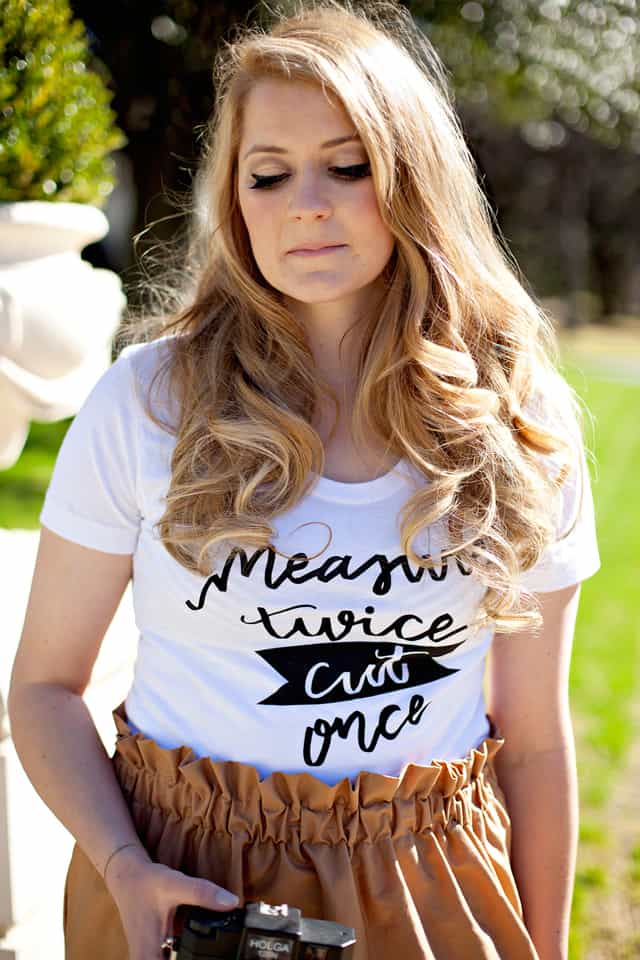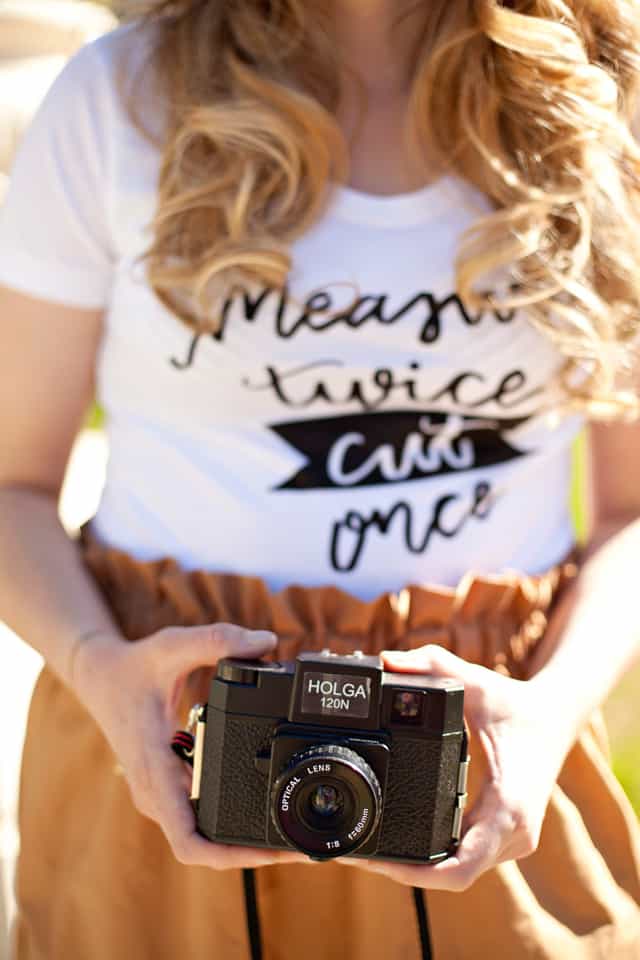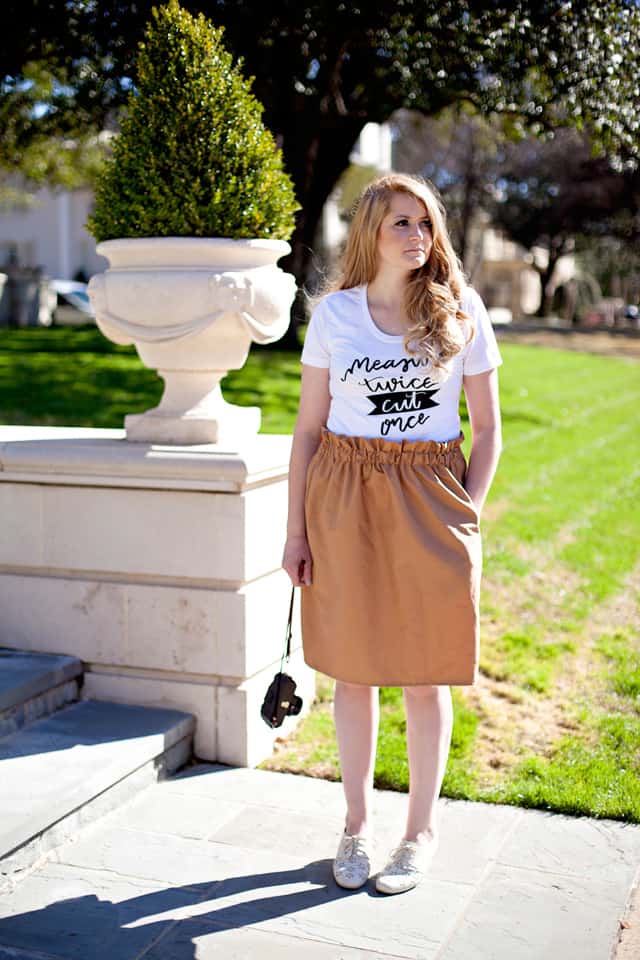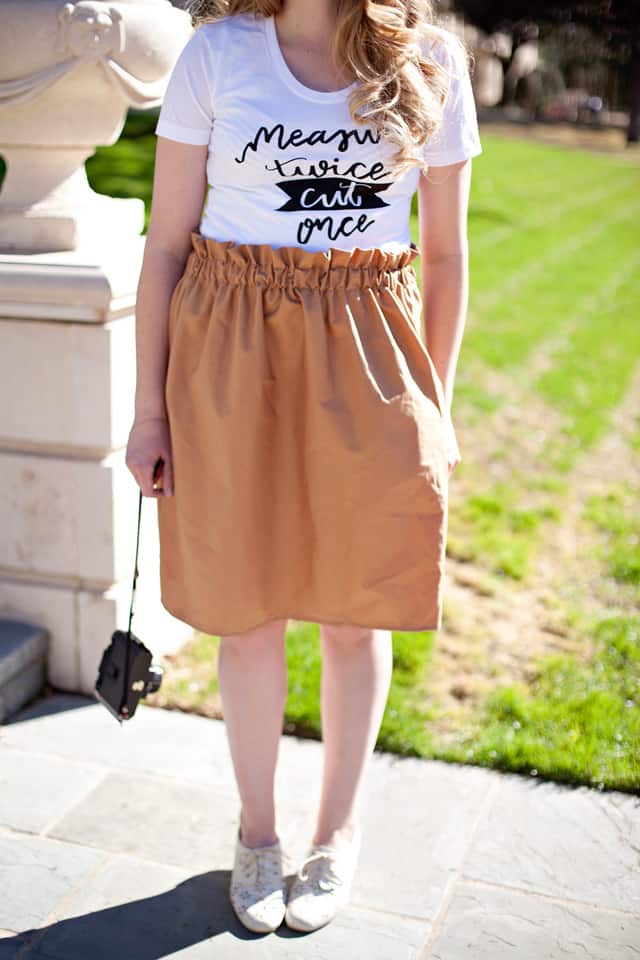 I've made a few paper bag skirts before, but never one in the same color as a paper bag! I found the right fabric and made this simple, comfy skirt in about a half an hour. The paper bag effect is made with elastic to cinch it up like a crumbled paper bag. It creates a ruffle at the top and is so pretty.
So let's make this!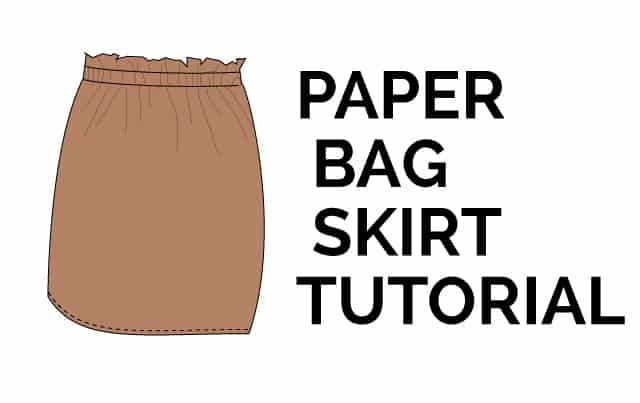 Paper Bag Skirt Tutorial
Materials:
-2 yards Kona Cotton Bisque
-1″ elastic
Pattern pieces:
-pockets, cut 4: 10″ by 8″
-skirt:
Draft your skirt pieces using your measurements.
Width= waist X 1.7
Length= waist to knee(or desired length) + 3
Instructions:
Cut fabric piece based on above calculations. Cut in the width in half.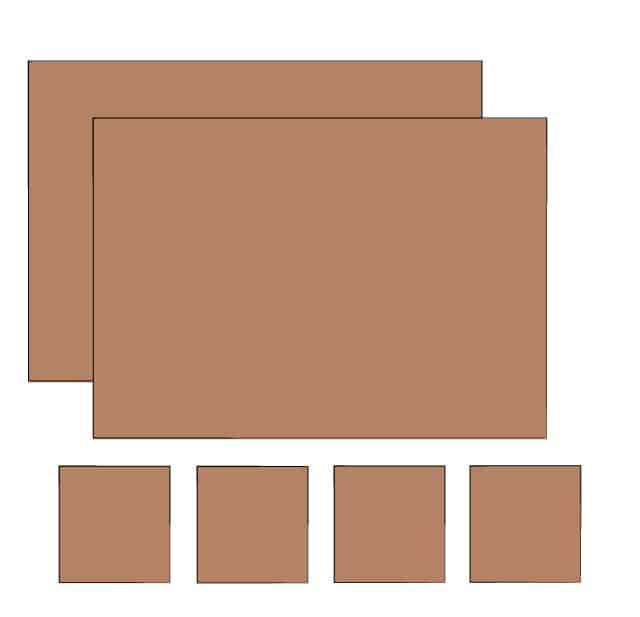 Sew pockets to skirt sides with right sides together 5″ from the top.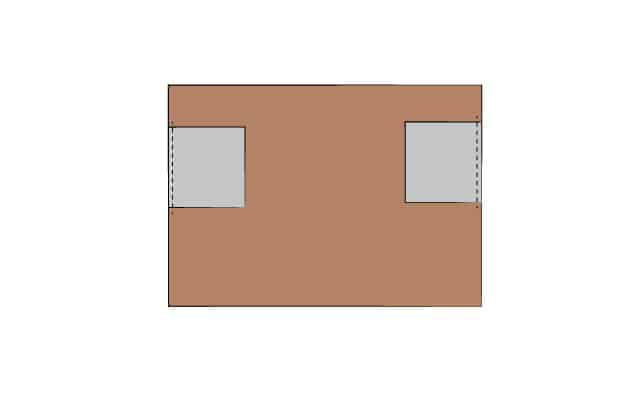 Press open.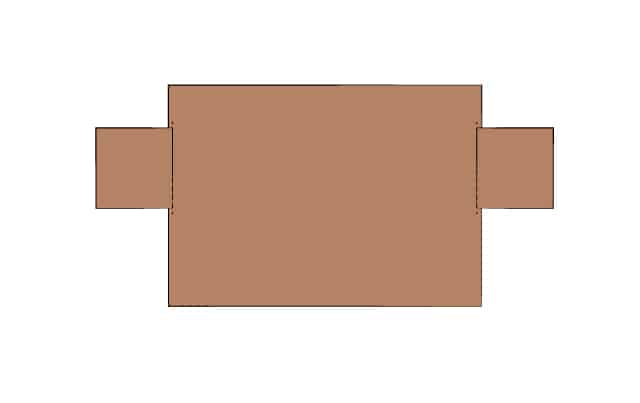 Sew skirt together along side seams, pivoting at the pockets.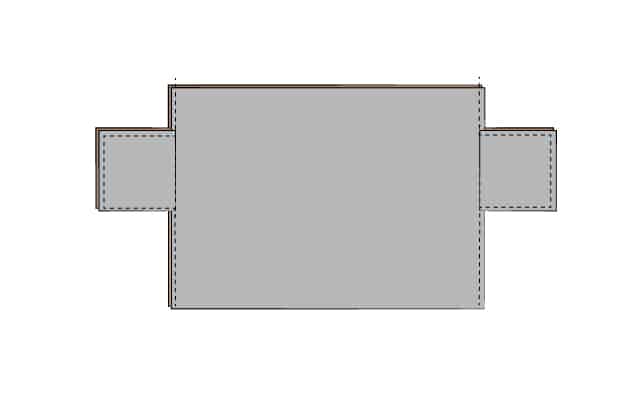 Sew pockets together 1″ at the top and about 3″ at the bottom.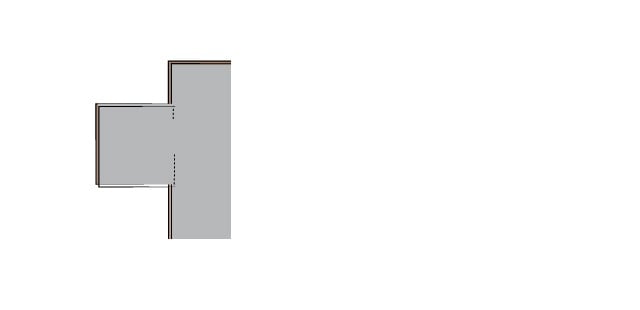 Finish seam allowances, and top and bottom of skirt.
Press under 2.5″at the top of the skirt and sew a casing. For the casing, sew 1″ below the top fold of the skirt and then again at 2.25″. Leave a small opening on the lower stitch to thread elastic through. Use 1″ elastic as long as your waist measurement – 1-2″ and thread it through using a safety pin.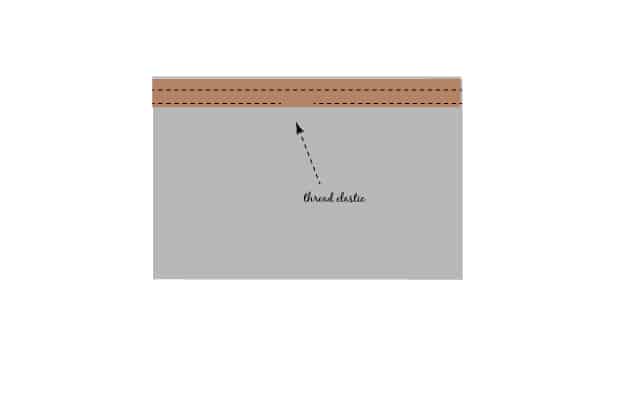 Sew elastic ends together and finish casing. Hem skirt and you're done!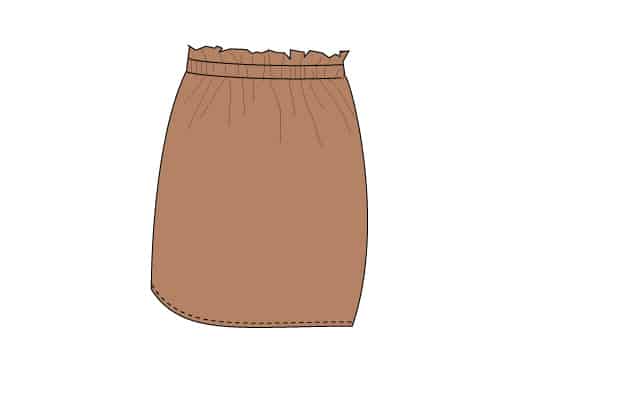 Measure Twice, Cut Once Tee (order 1 or 2 sizes up!)
SaveSave