Sewing for Christmas is always so much fun. I love the anticipation of the holiday season! Here are over 25 Christmas sewing projects and ideas to get your juices flowing this Christmas season!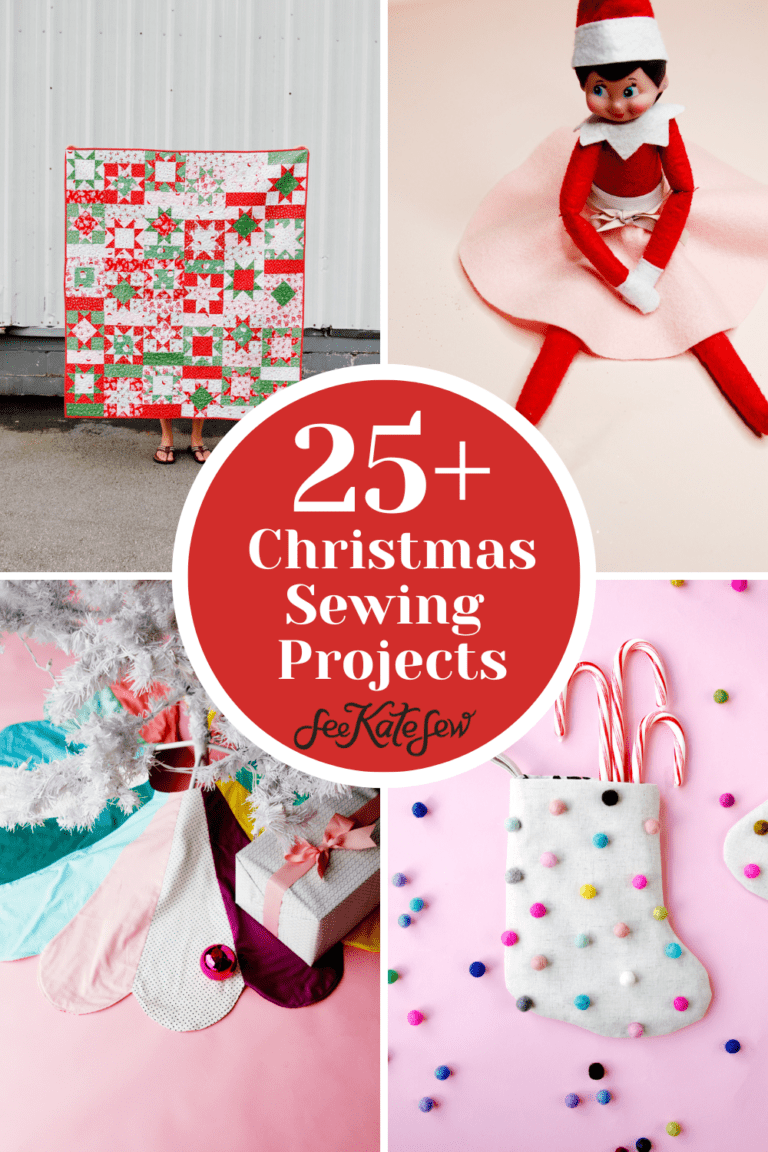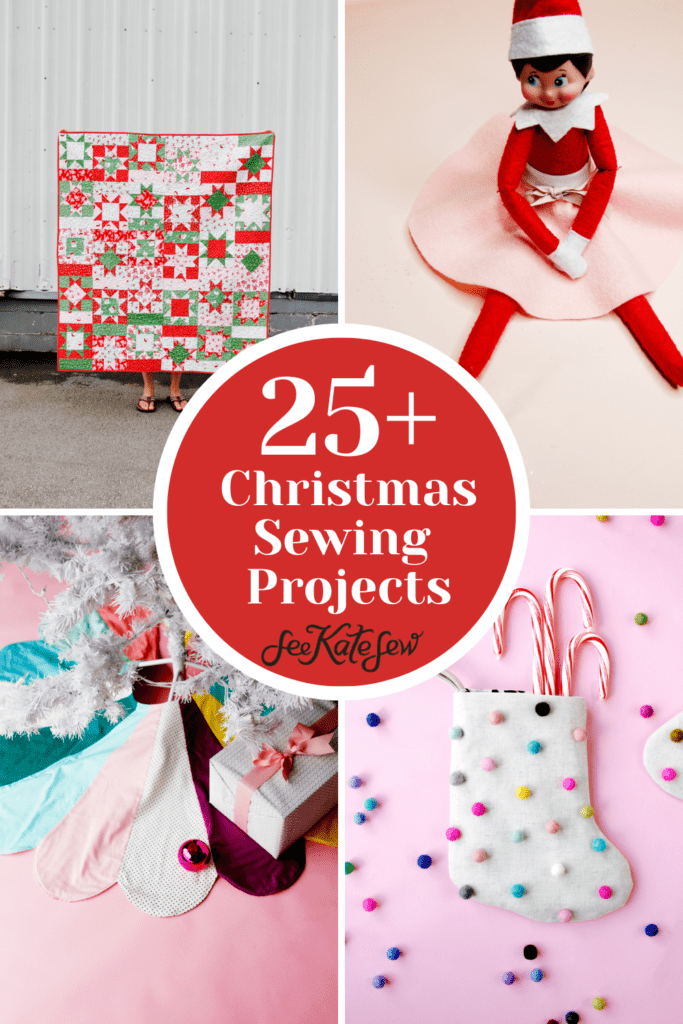 Pom pom Stocking Christmas Pattern
Felt pom poms always scream Christmas to me and this little Pom pom stocking project is easy and fun to sew! Make a few of these mini stockings for gift cards and neighbors.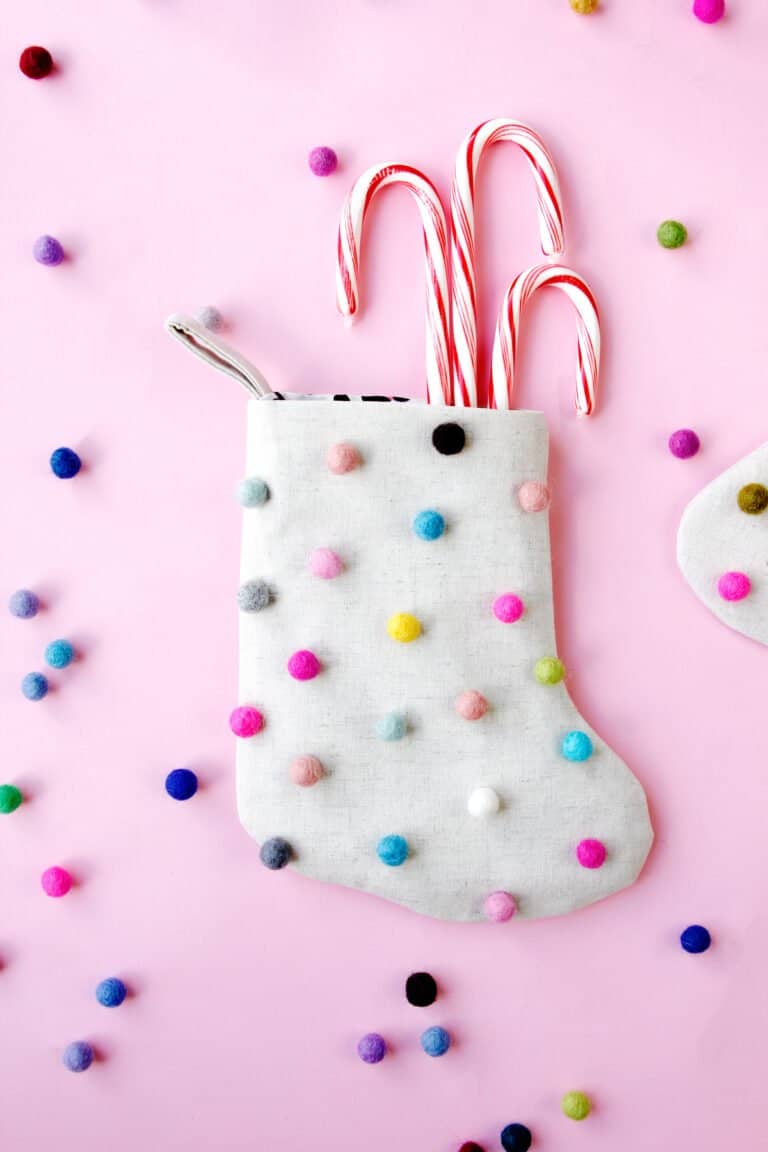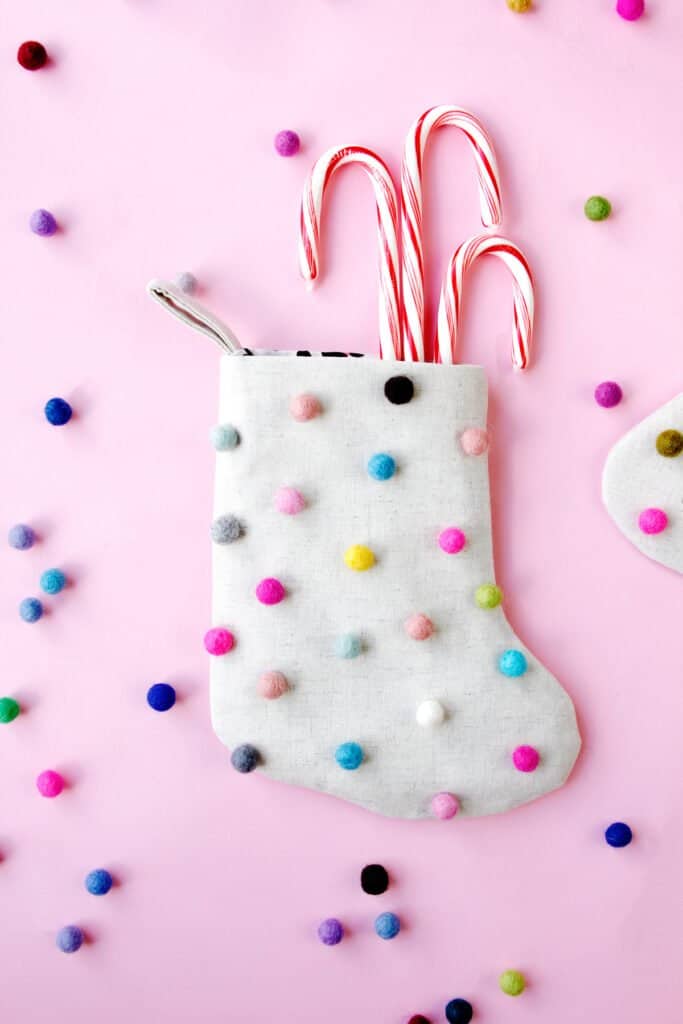 Christmas Sewing Projects Planner
Before you start, make your list and check it twice! Download these holiday sewing planners to help you organize!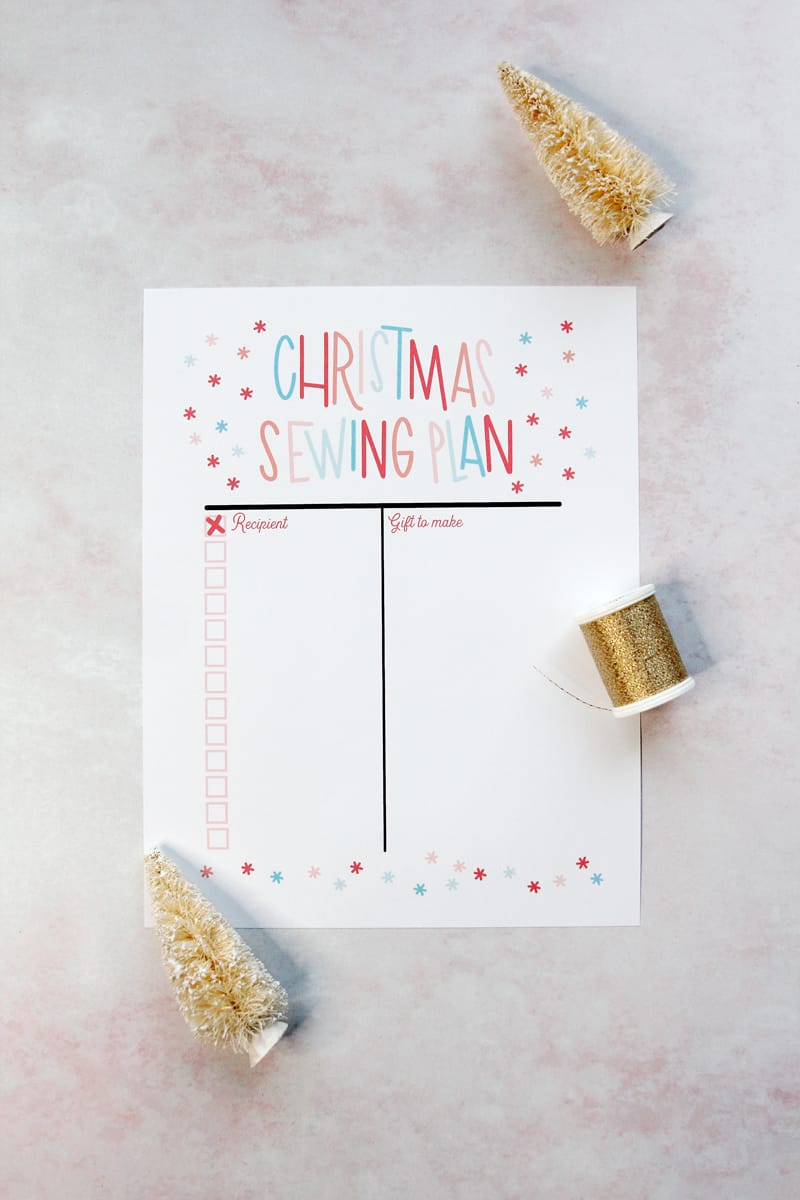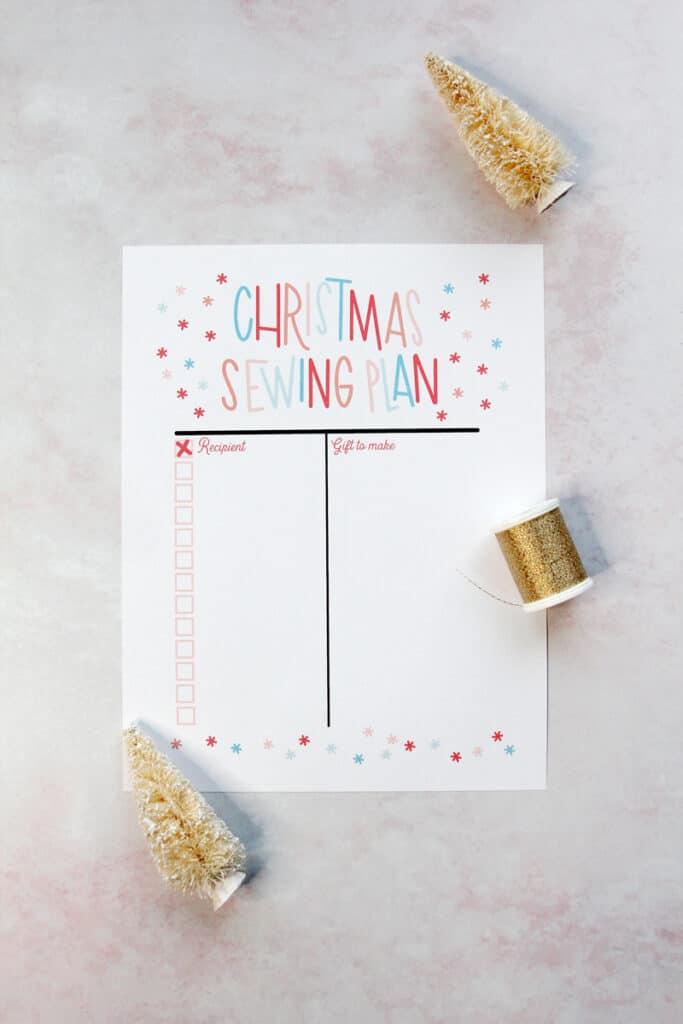 Nativity Wall Hanging
Sew a Baby in a manger quilt block as a wall hanging for your home. Add text with vinyl for a sweet nod to a favorite Christmas hymn.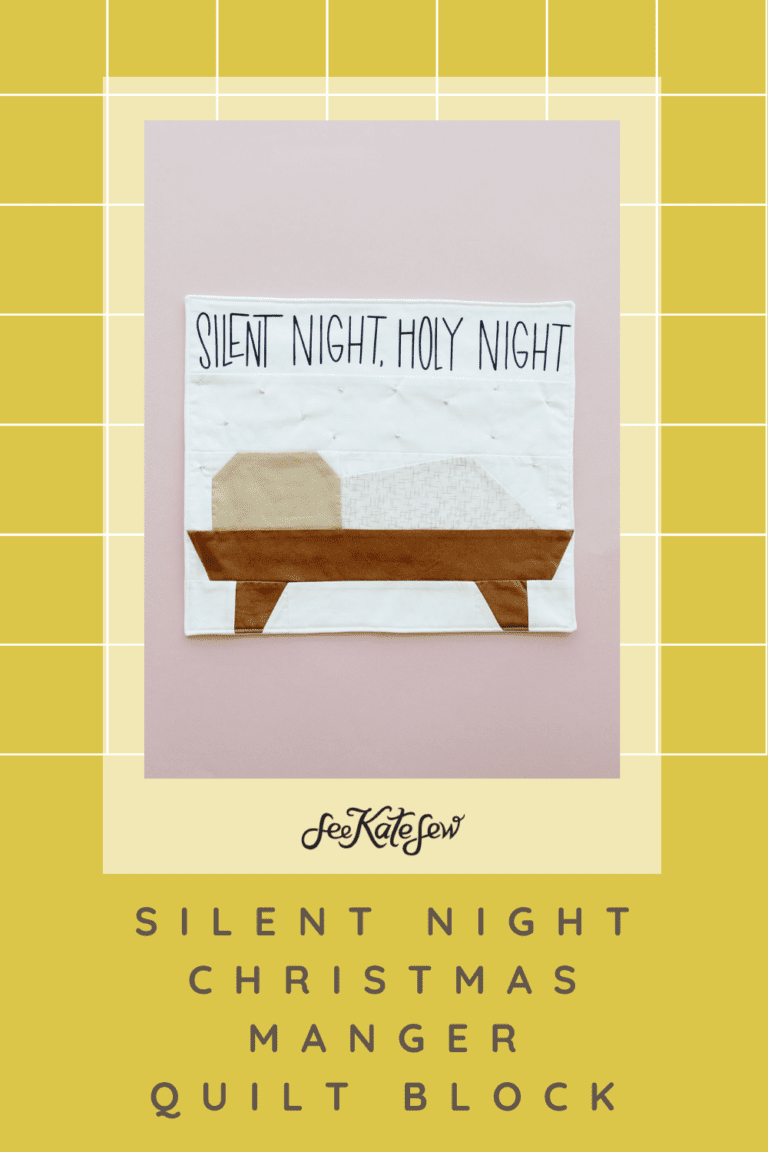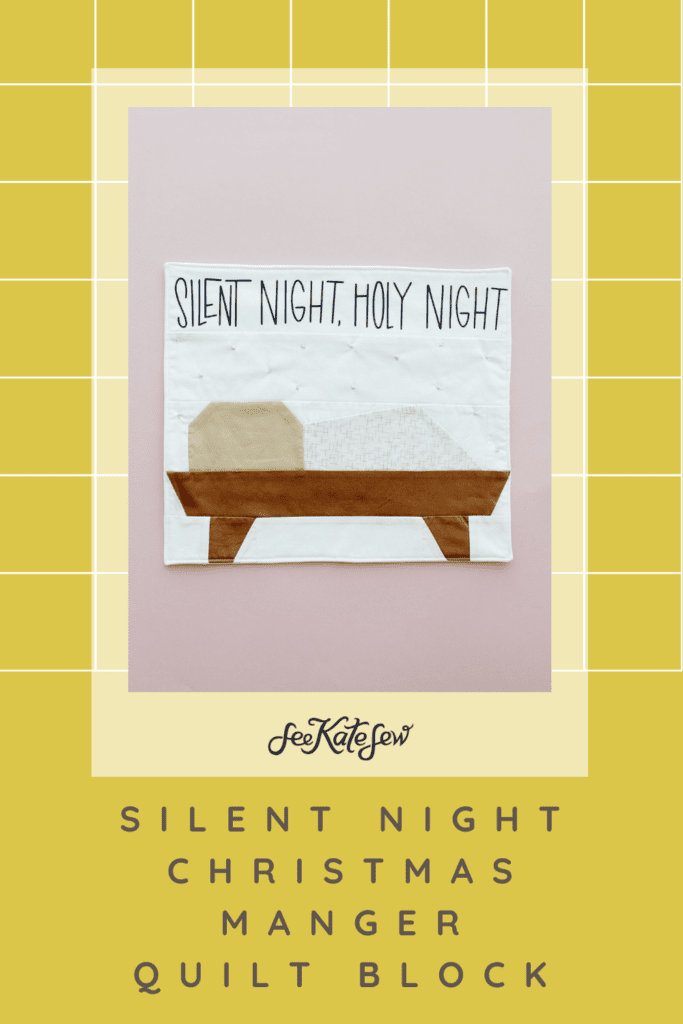 EOTS Robes
Sew Harry Potter style robes for your elves and sort them into houses with a DIY mini scarf! Get the patterns here.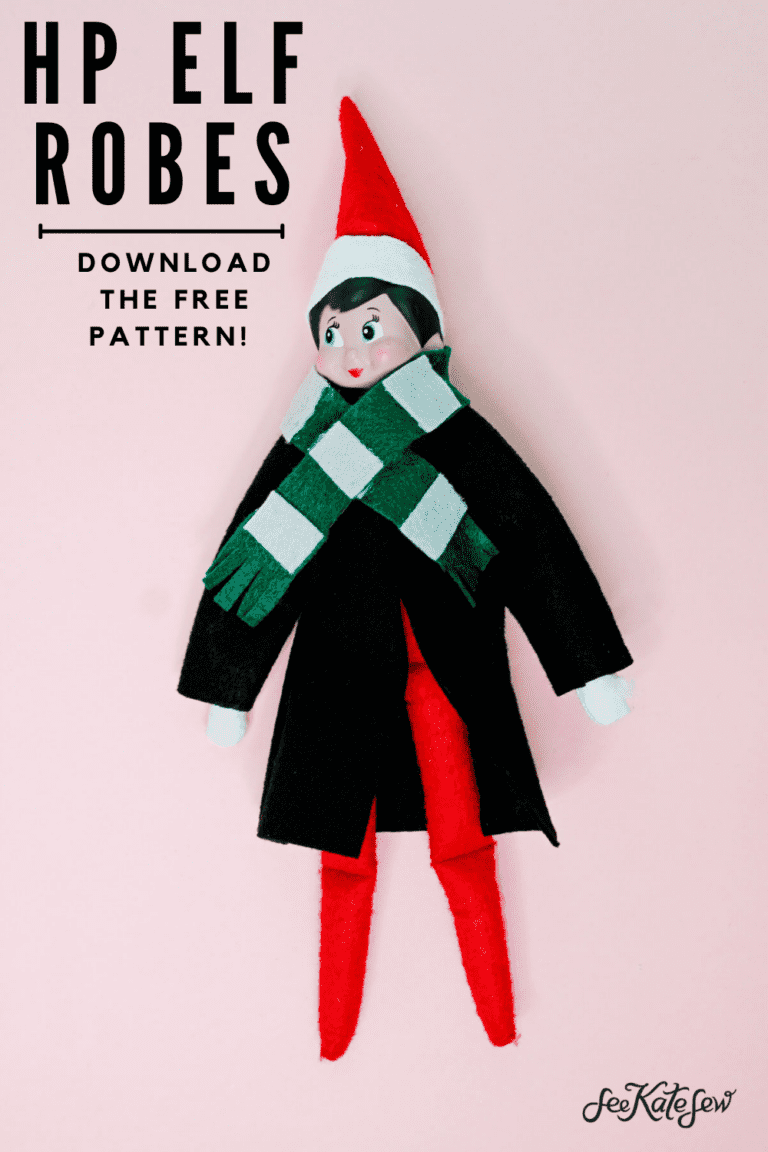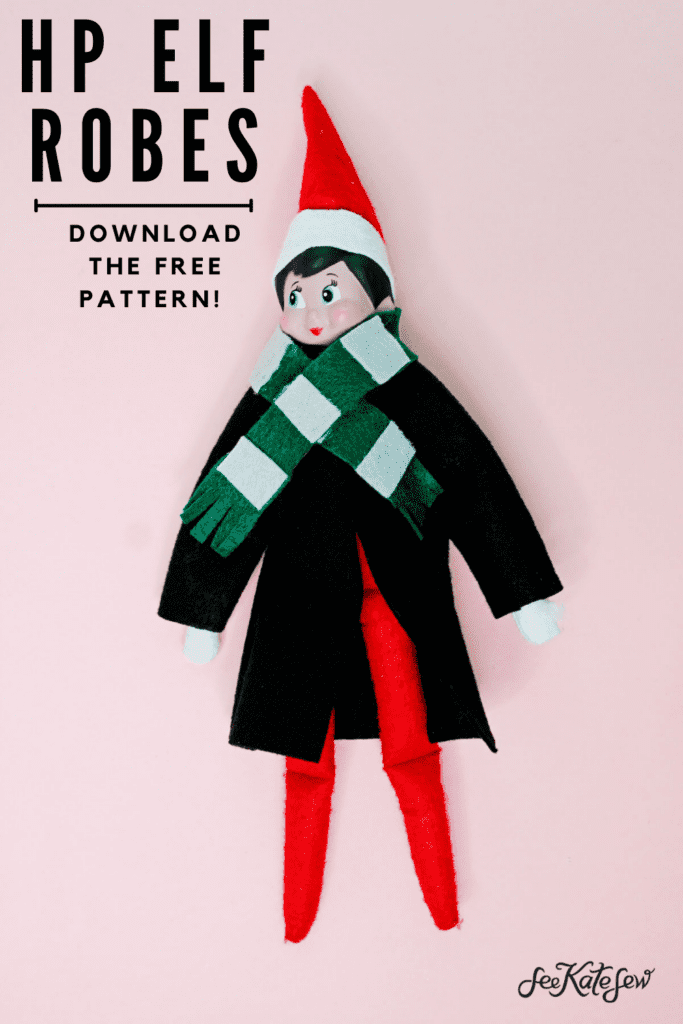 Christmas Quilting – House Advent Calendar
This house advent calendar is so quilty and cute! Each house has a clear button at the top – hang a wreath for each day until Christmas. When all the houses are decorated, it's the big day!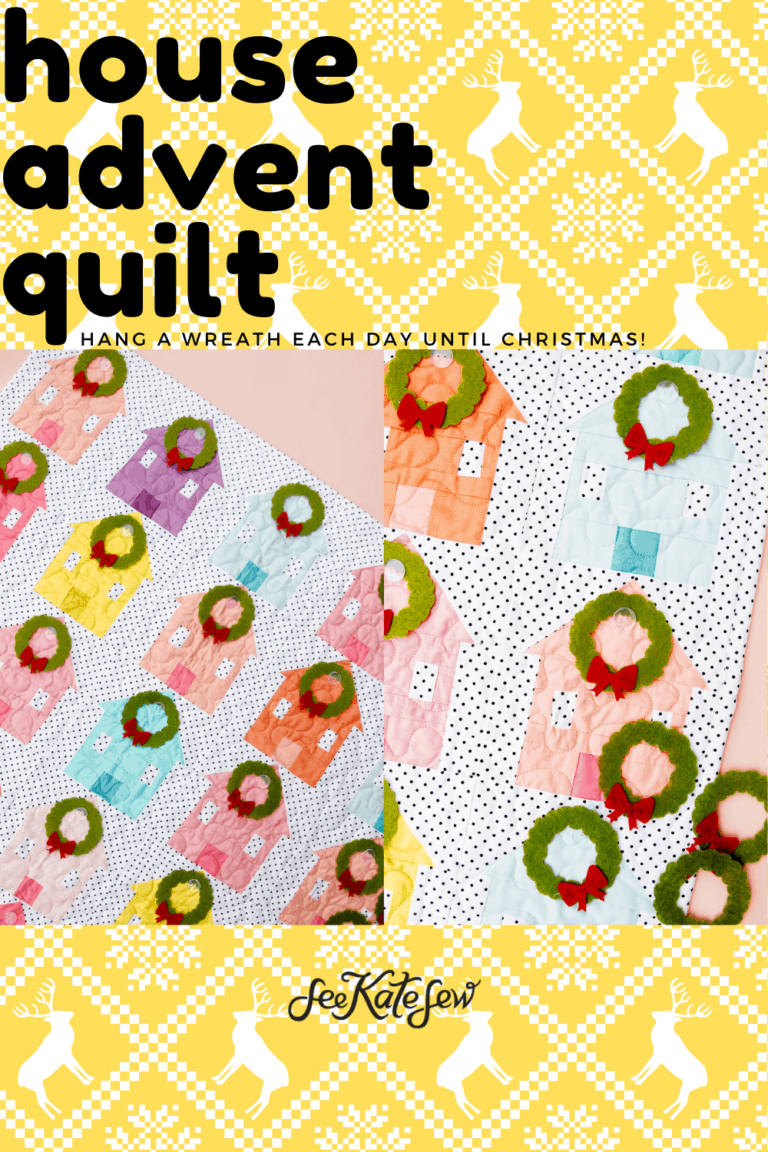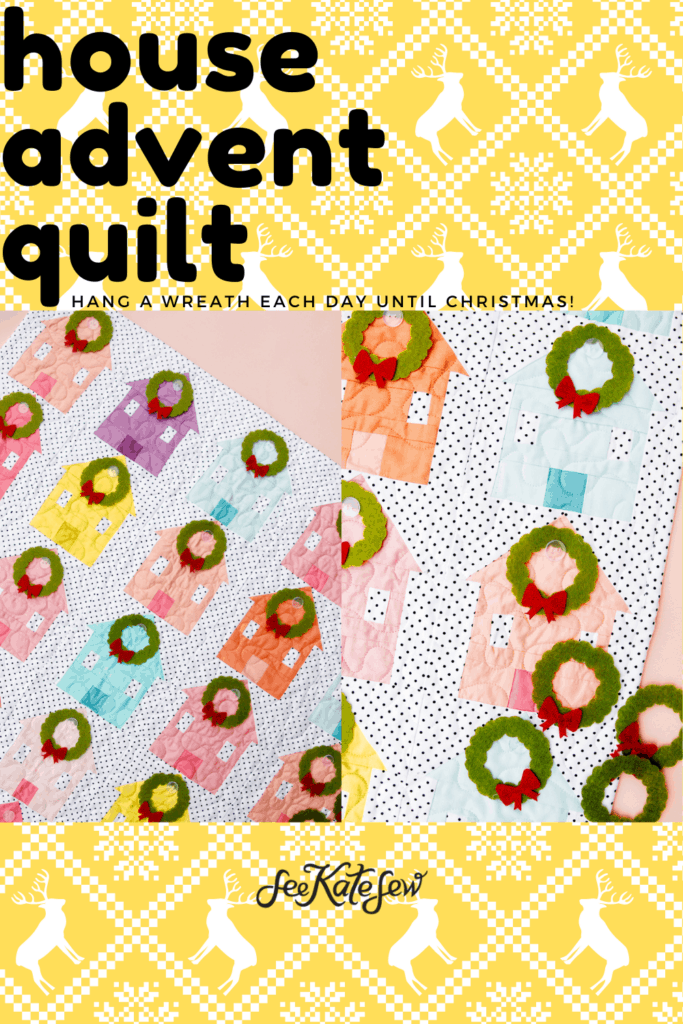 Star Quilt Block
Another cute quilt block to sew! Get the Christmas Star block here.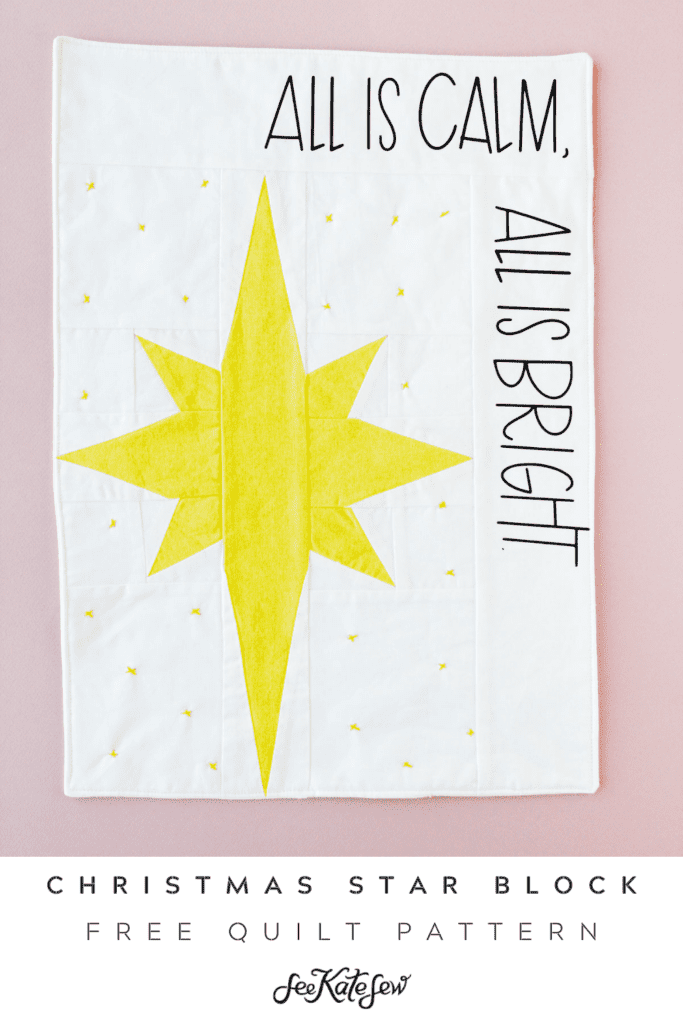 Christmas Sewing Projects – Gift Card Holder
Sew (or glue) a quick gift card holder that will make your gift card extra special!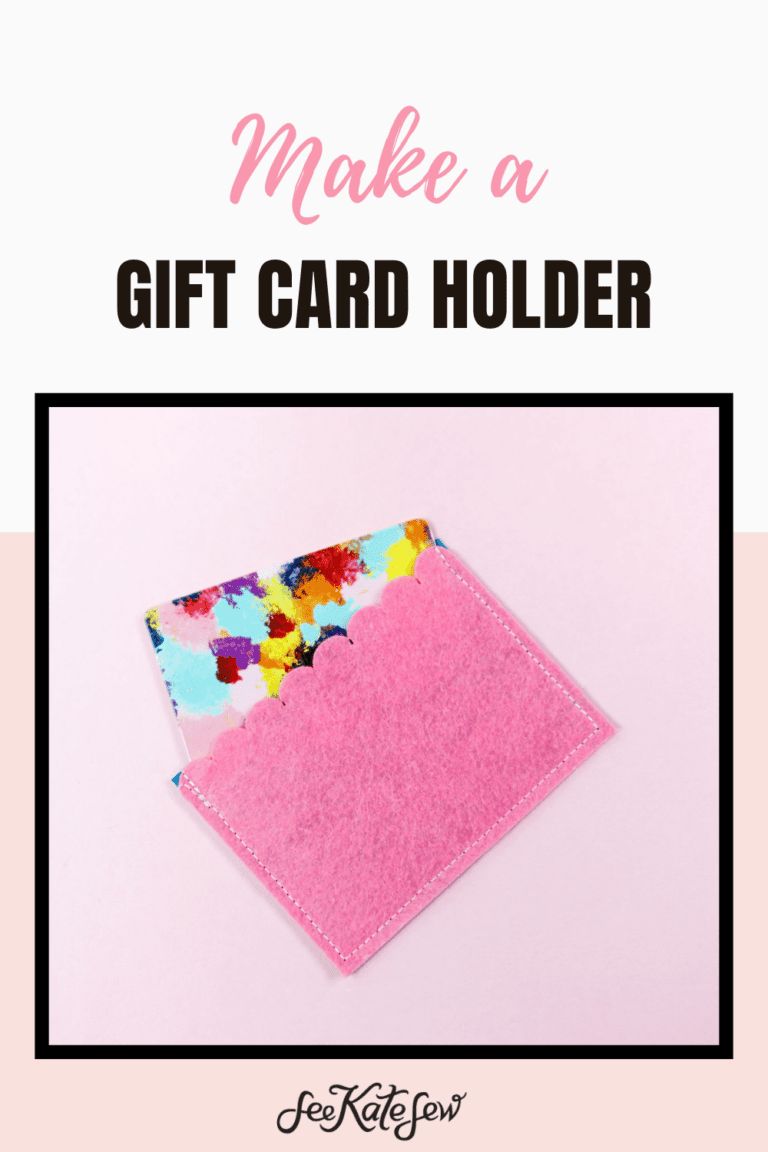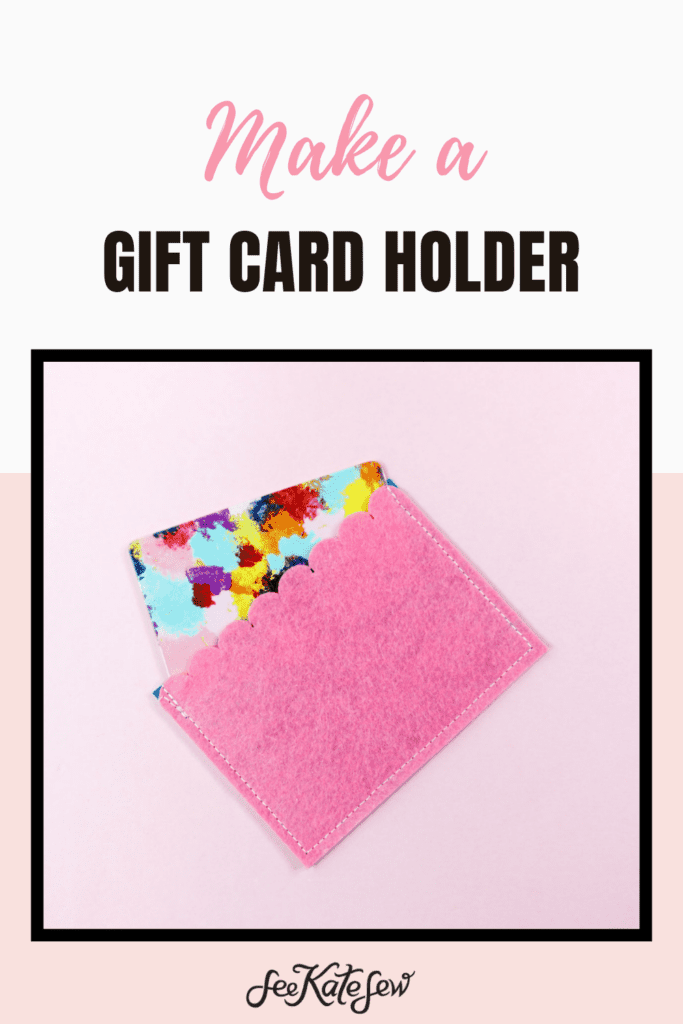 Elf Bathtub Idea
Grab a gravy boat and sew up a bathrobe for your elf! The template includes printable cucumbers – hilarious!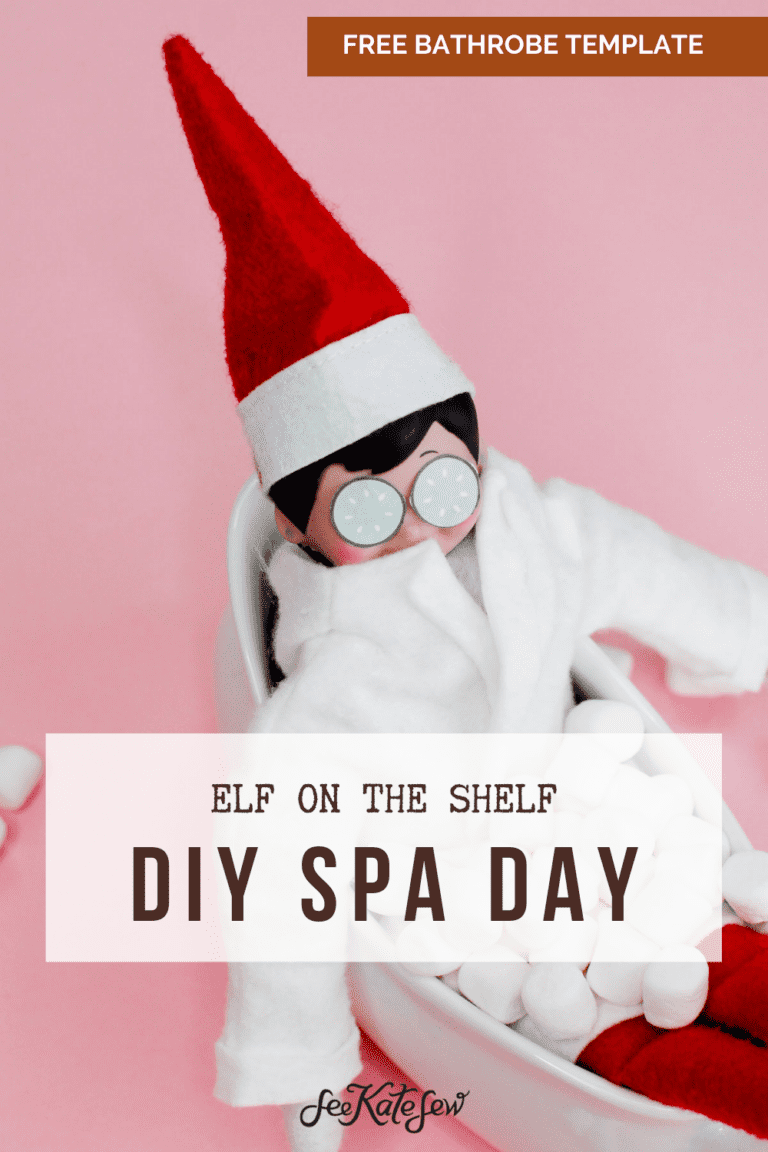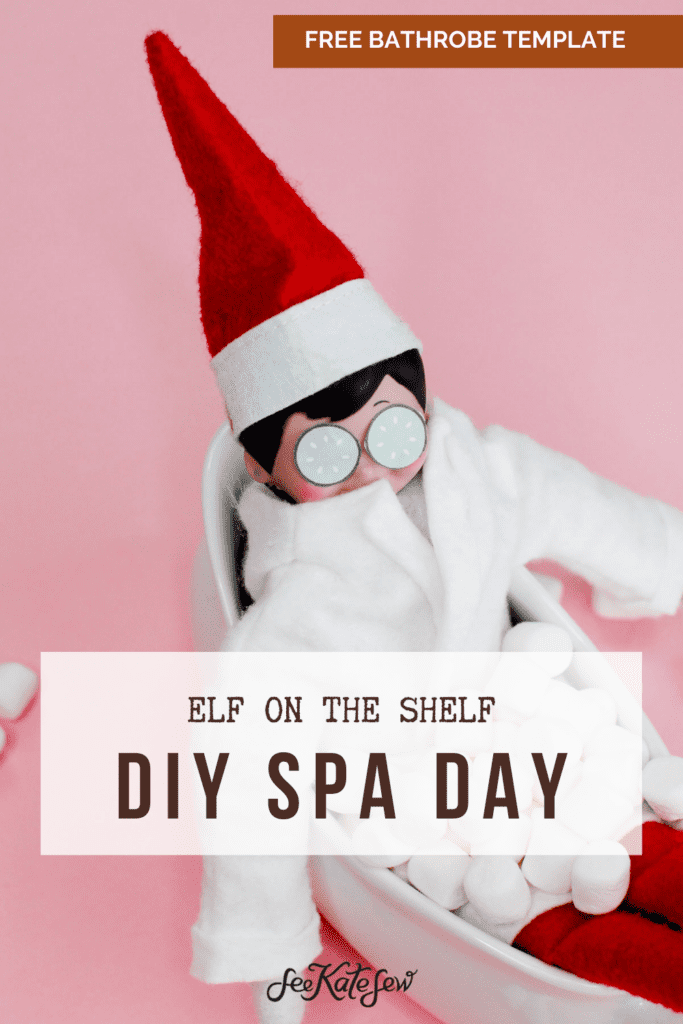 Patchwork Christmas Quilt Sewing Pattern
I'm not sure there is anything better than snuggling a Christmas quilt by the fire! Sew up the Happy Patch quilt with bold Christmas fabrics to enjoy all season long. Get the pattern here.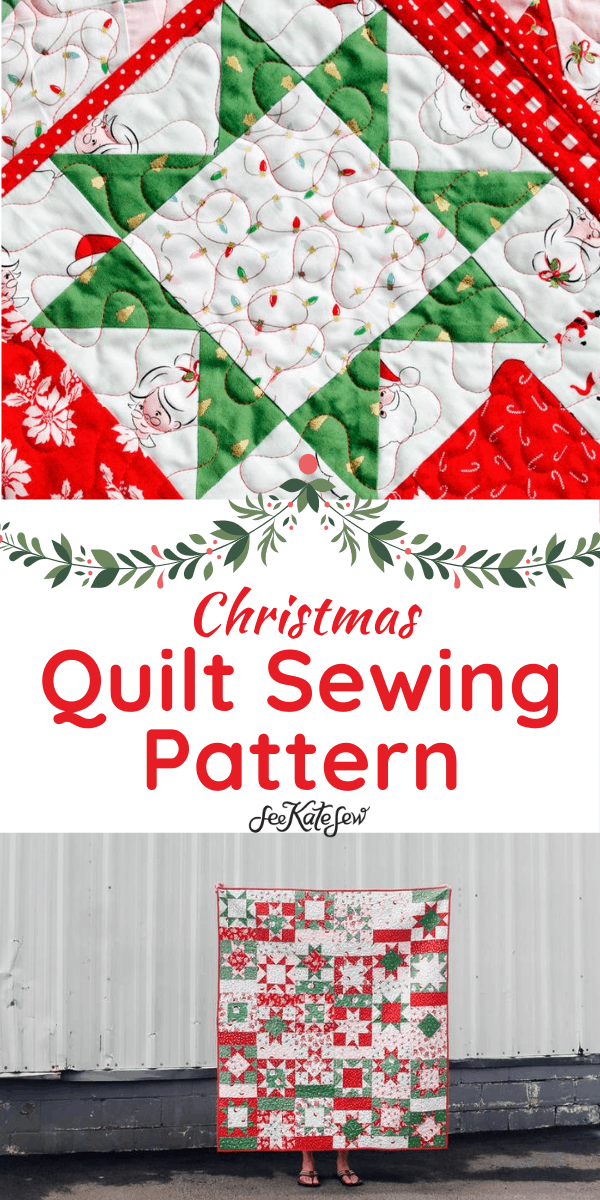 Monogram Notebook
Sew these little notebooks together then use fabric to create a personalized gift! These make great gift toppers or a creative way to give a gift card!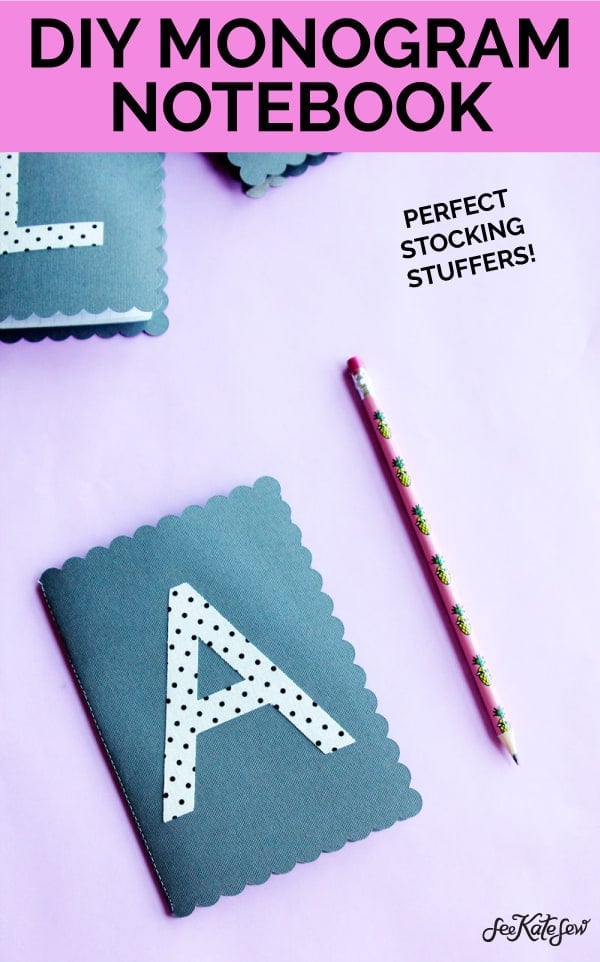 Christmas Sewing Patterns – Full Size Stockings
Sew up the Plaid Tidings Stockings for a pop of color over your mantle! These stockings are so fun to create!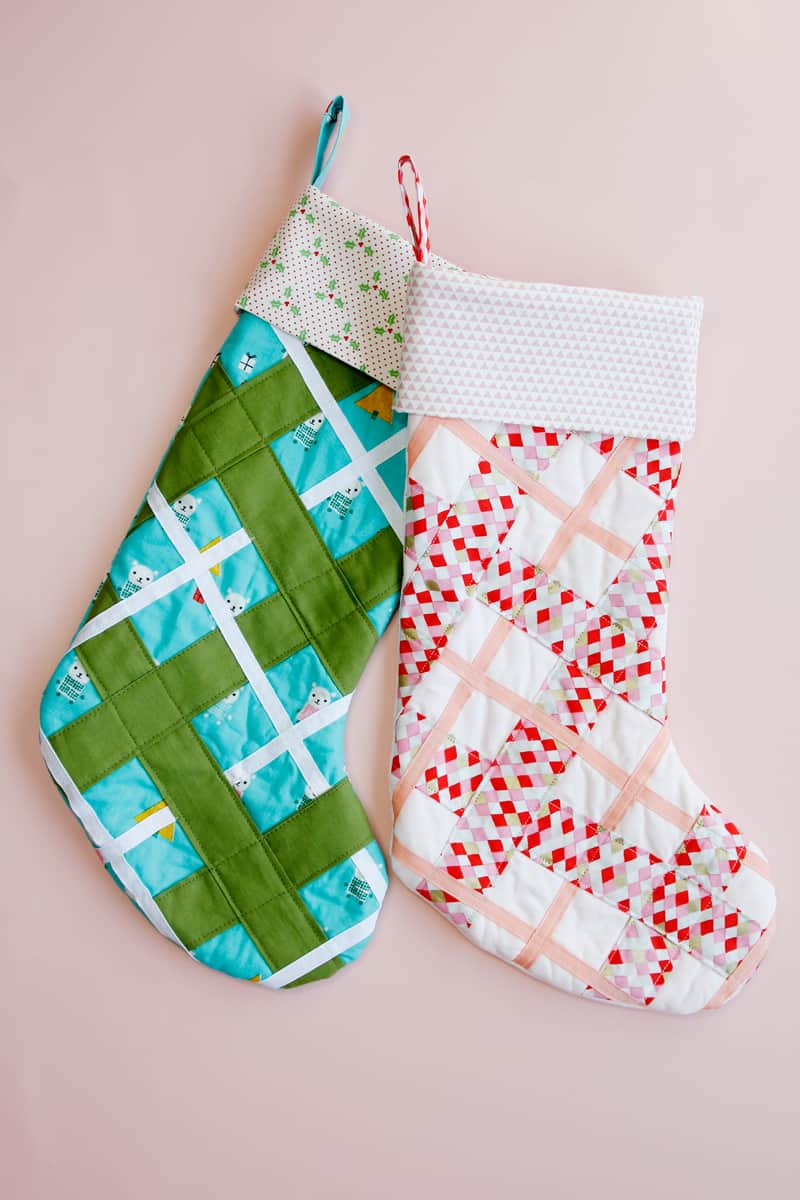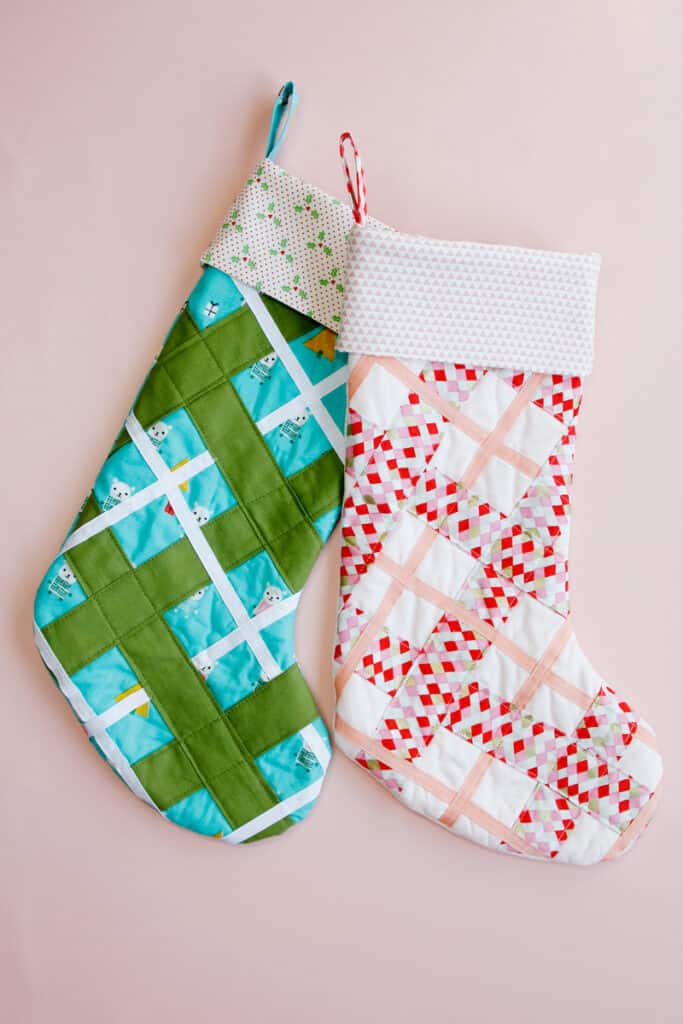 Sewing Machine Ornament
Every sewing friend needs one of these DIY Sewing machine ornaments on their tree this year! Get the template!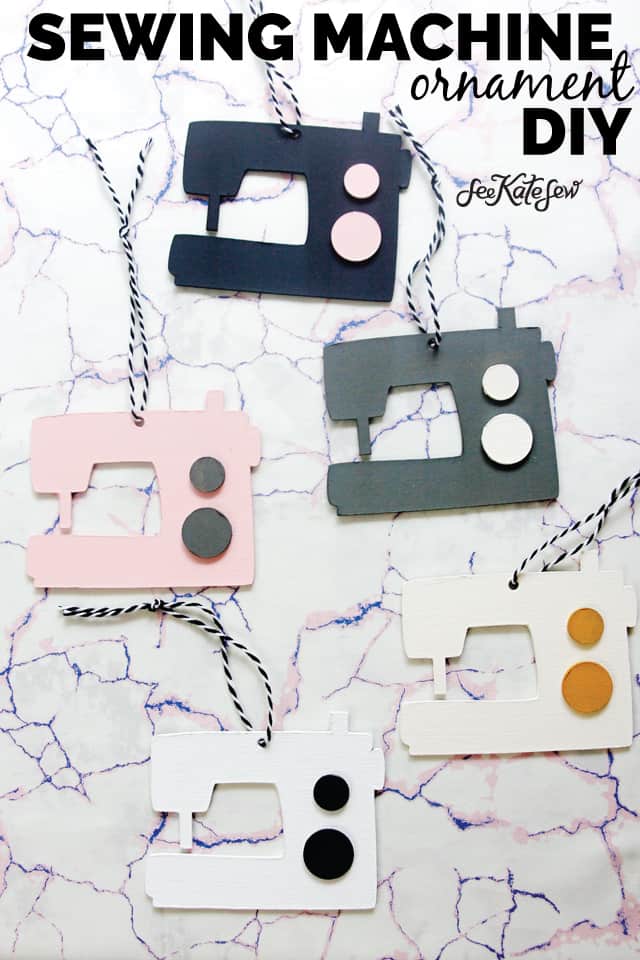 Christmas Tree Skirt
Sew a bright and colorful Christmas Tree skirt. The Scalloped Tree Skirt Pattern has two shapes and unless possibilities.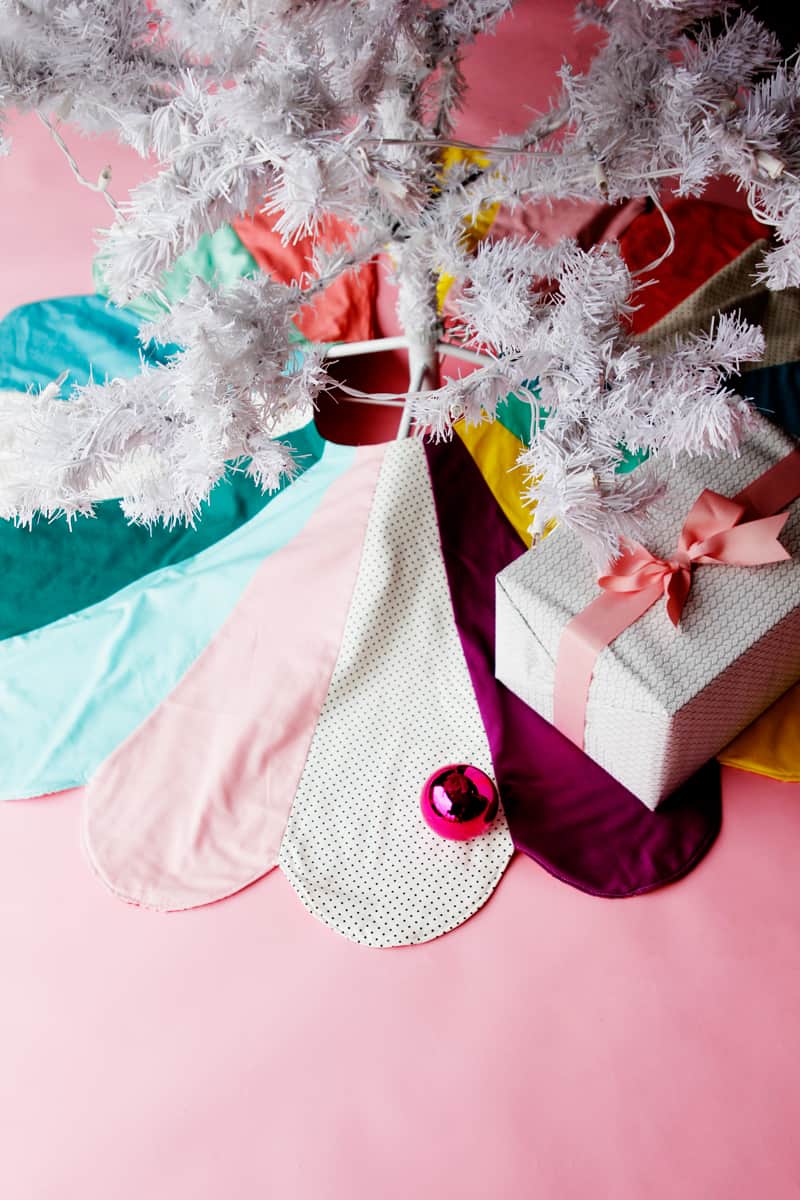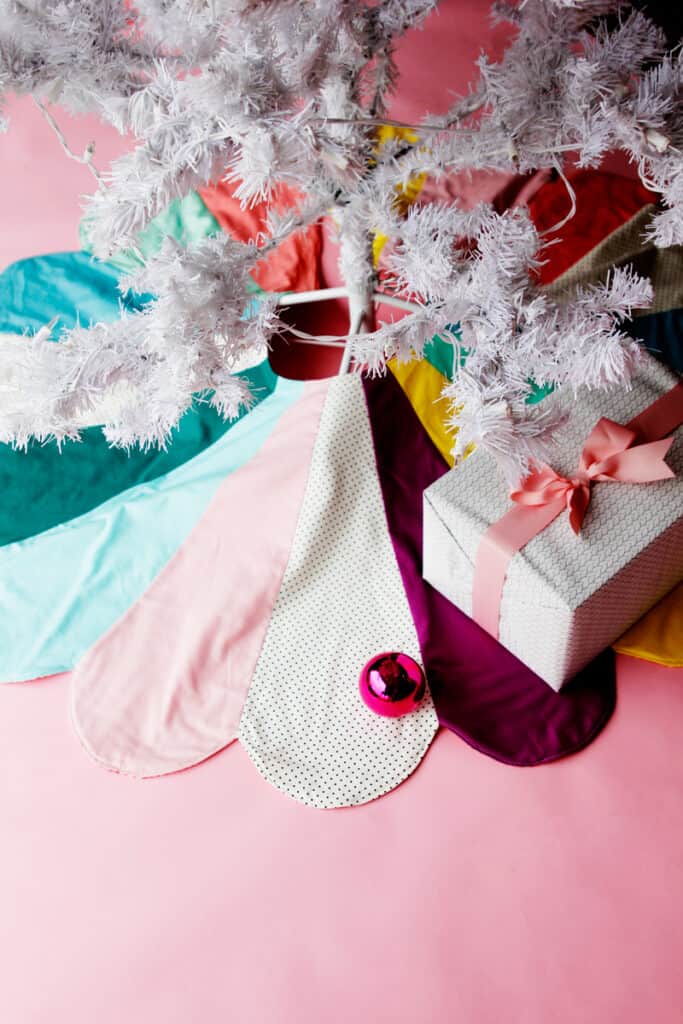 Merry & Bright Christmas Banner
Sew up a pennant banner and add leather leathers for a Merry & Bright Christmas! Get the project.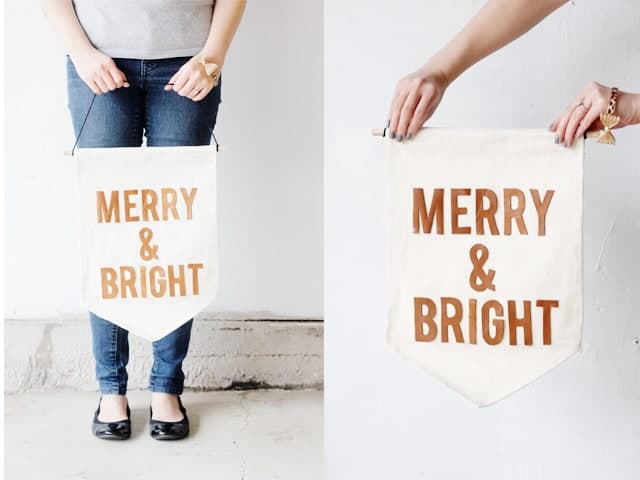 DIY Scrunchie and Bow Advent Calendar
Count down to Christmas with a new hair accessory everyday! Get the tutorial here.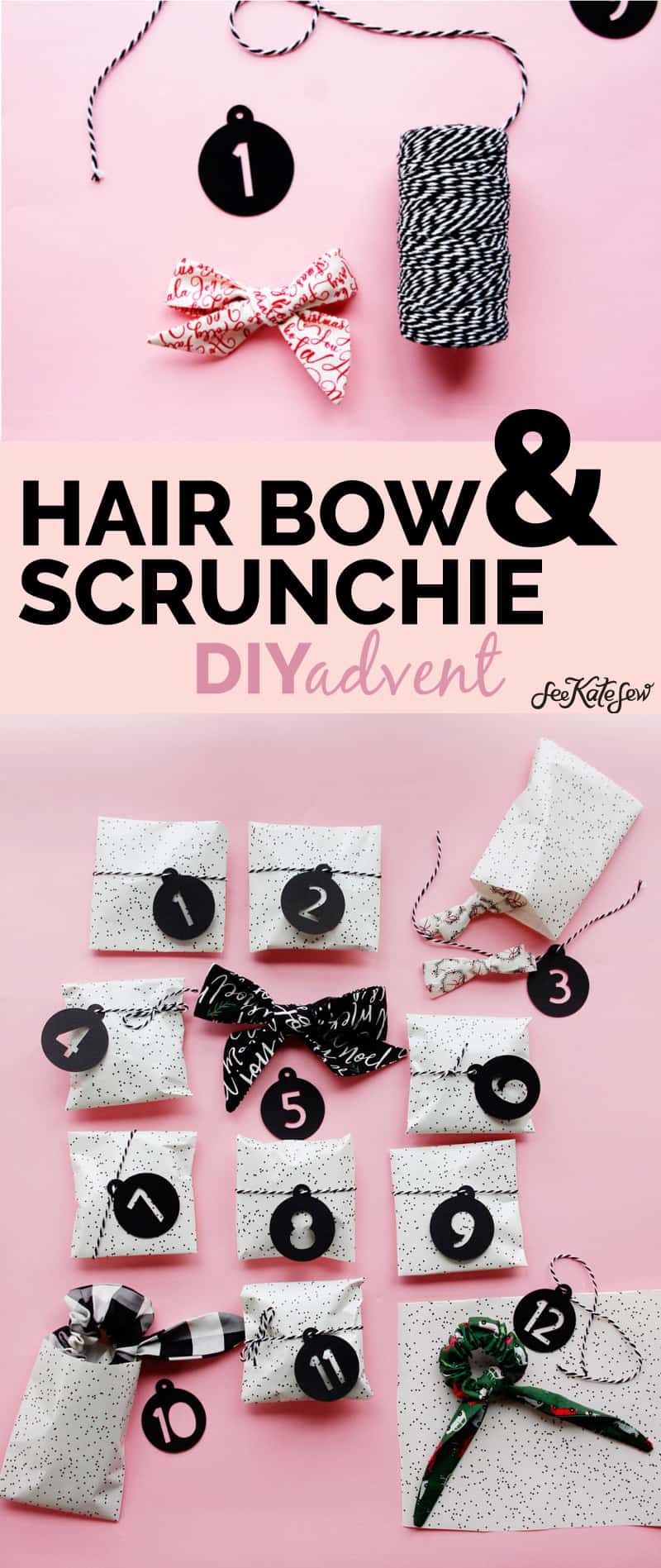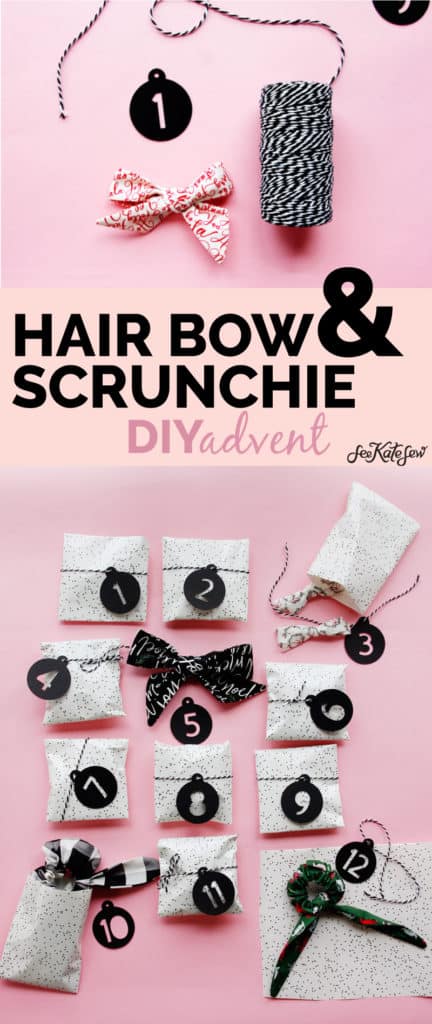 Pocket Advent Calendar
Sew up this DIY pocket advent calendar with pockets big enough for treats or slips of paper with activities on them!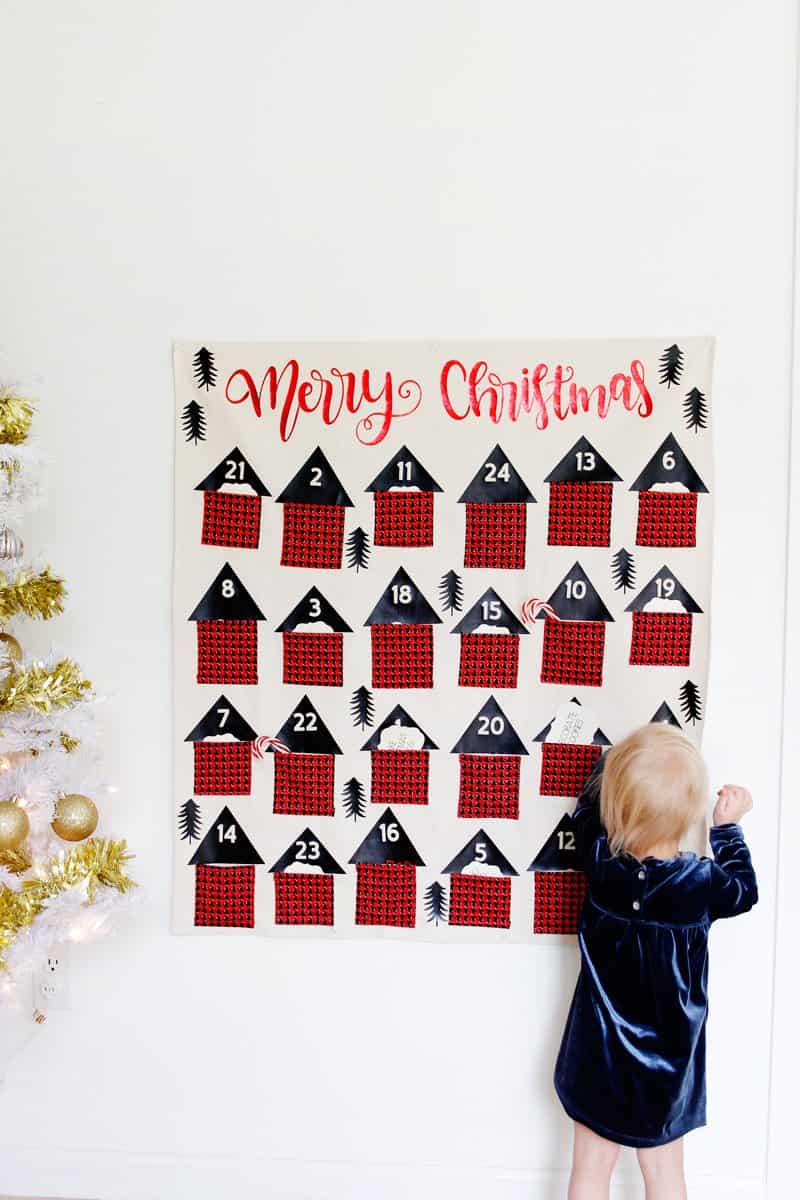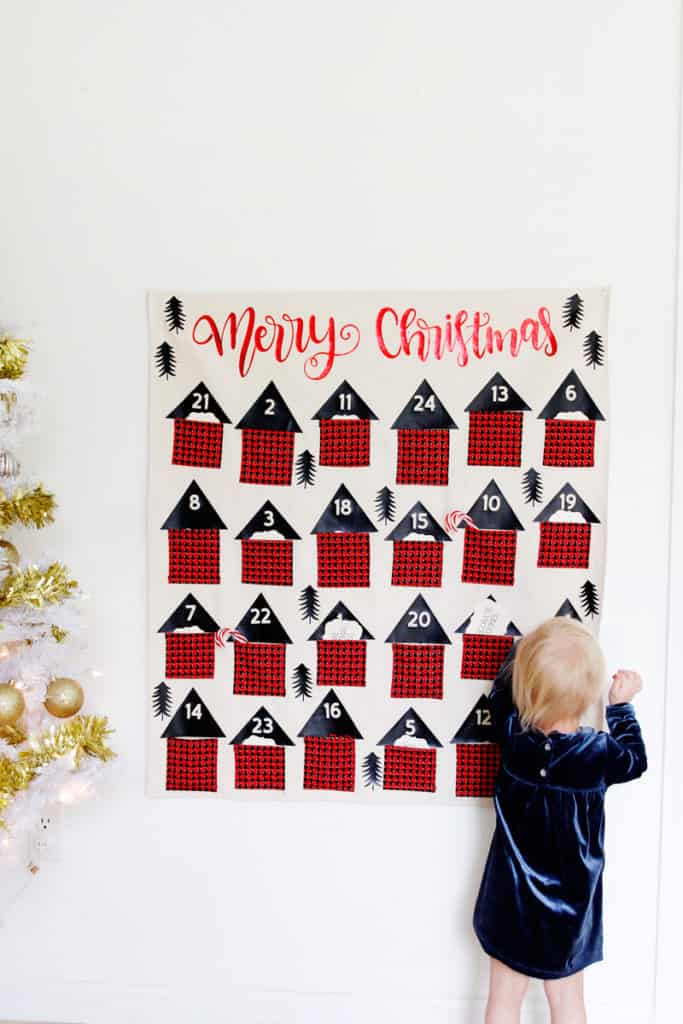 Recycled Sweater Mittens
Recycle an old sweater and sew up some mittens to get you through the cold. Great stocking stuffer!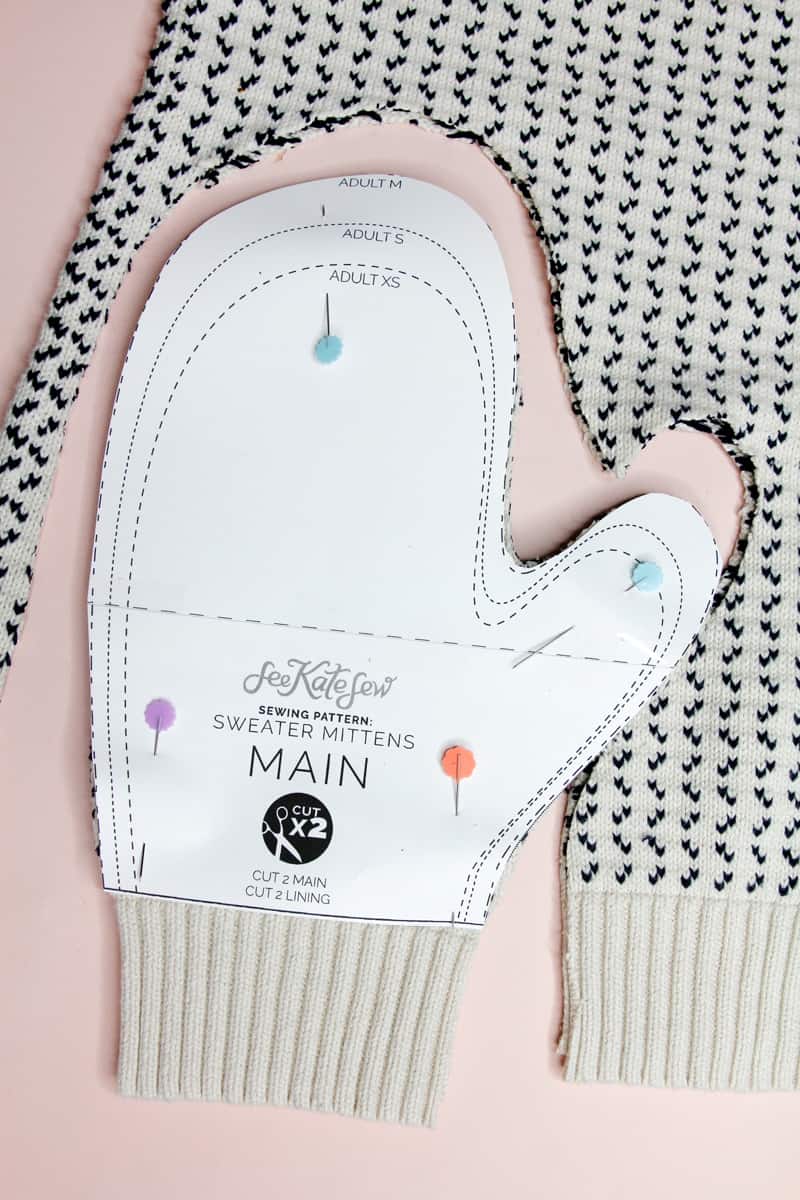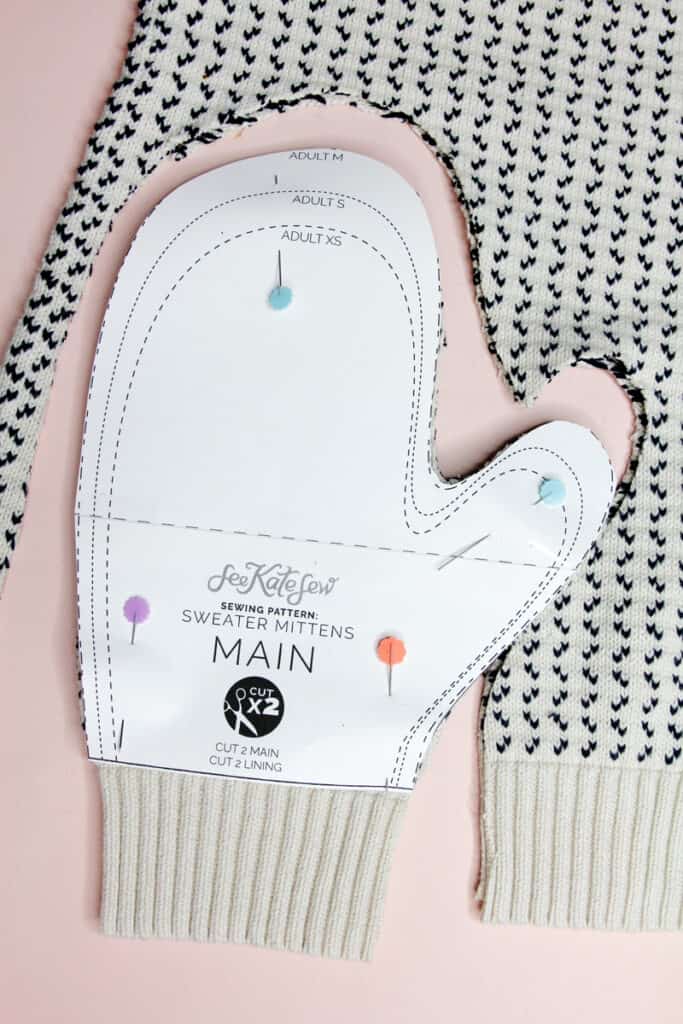 Elf on the Shelf Skirt
Get your elf ready for the holiday party with an Elf size DIY circle skirt.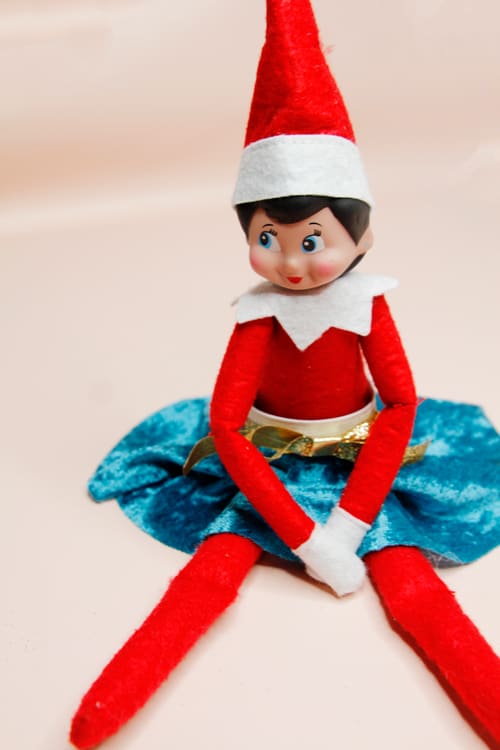 Mountain Town Christmas Quilt
The Mountain Town Quilt is so Christmasy! Sew it up with solids or through in some Christmas prints to make it extra festive.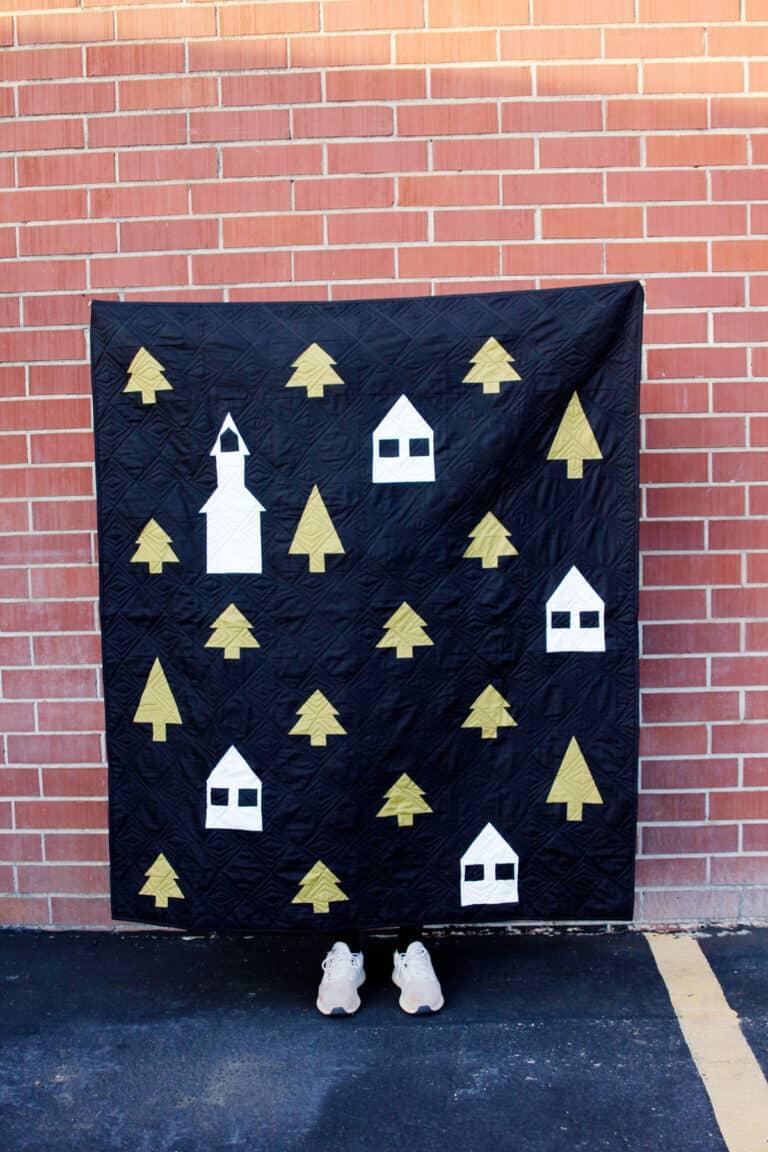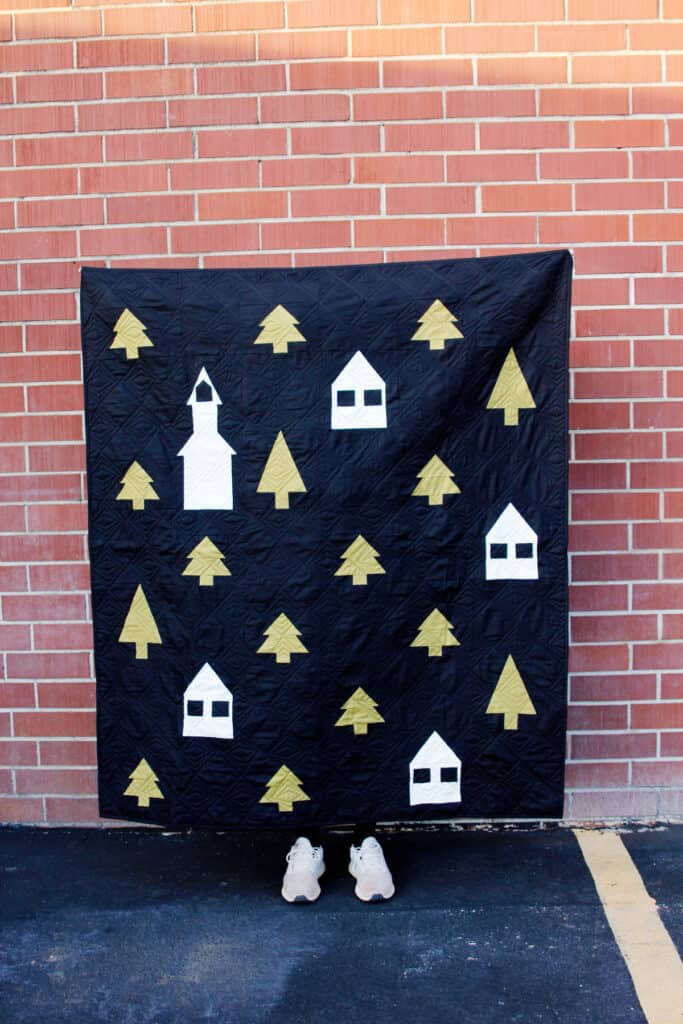 Holiday Ruffle Dress
Sew a cute holiday ruffle dress for your little girl with this simple tutorial.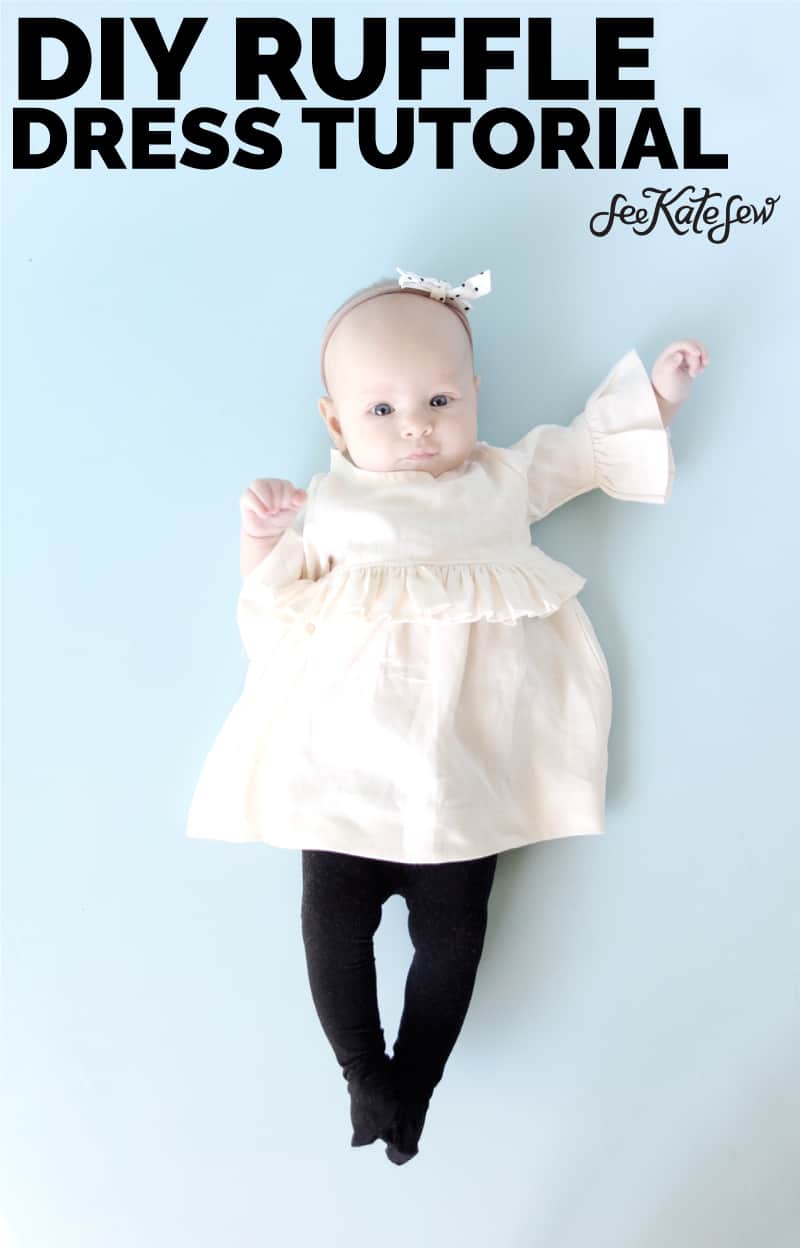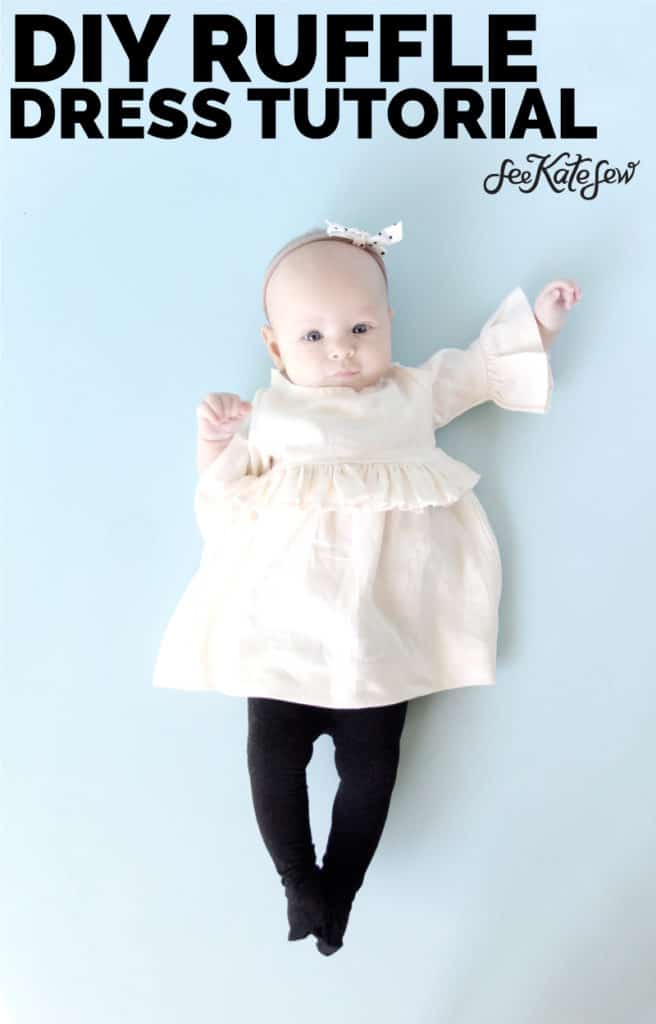 Sewing Themed Wrapping Paper
Wrap up a tiny gift in spool wrapping paper! Get a little sheet of printable wrapping paper right here!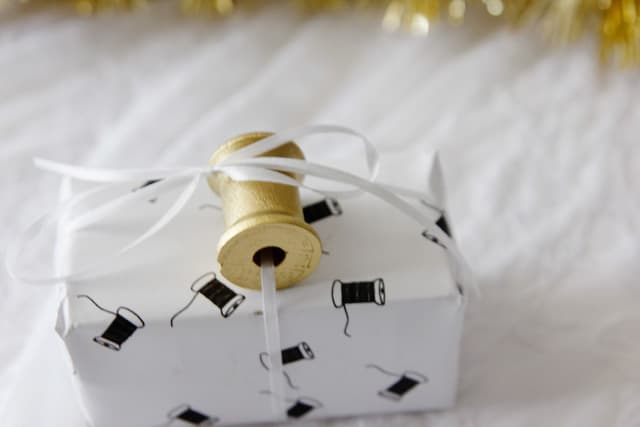 Reusable Gift Bag – Christmas Sewing Pattern
Sew a reusable gift bag that you can use again and again! Get the pattern here.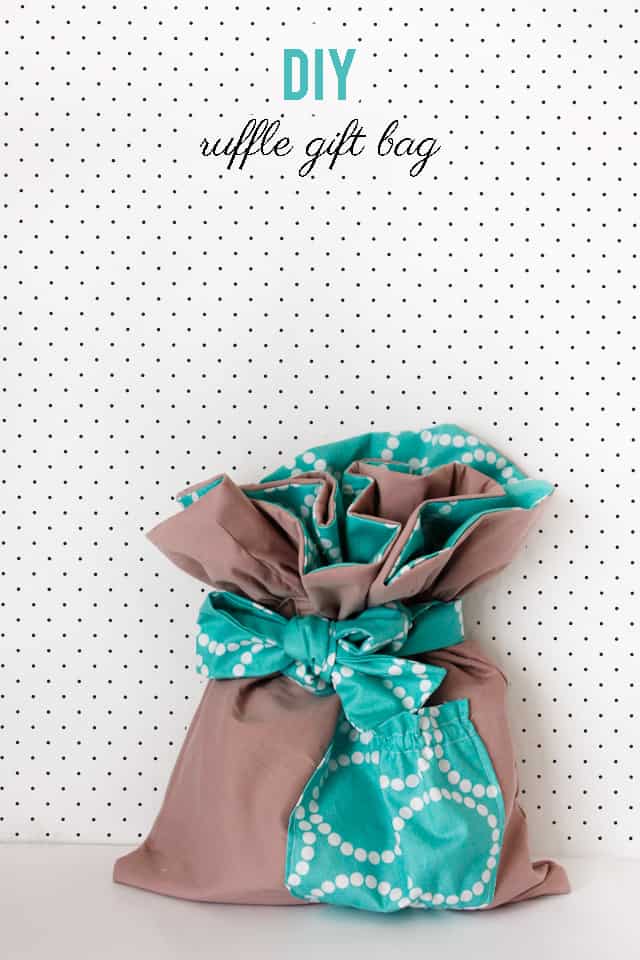 Foster Care Go Bags
The holidays are a great time to give back! Sew up a stack of easy tote bags and donate them to a local foster care organization. These bags have everything a kid needs to get through their first night in a new placement. Find more charity sewing projects here.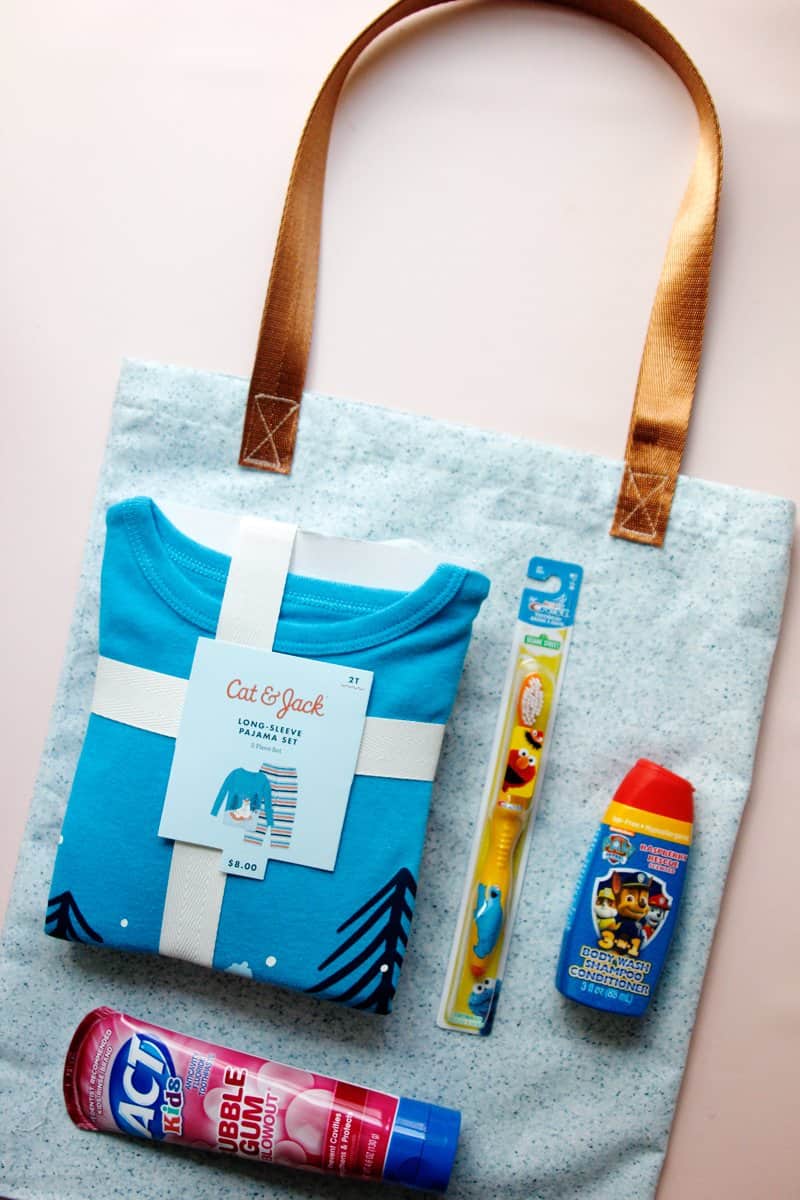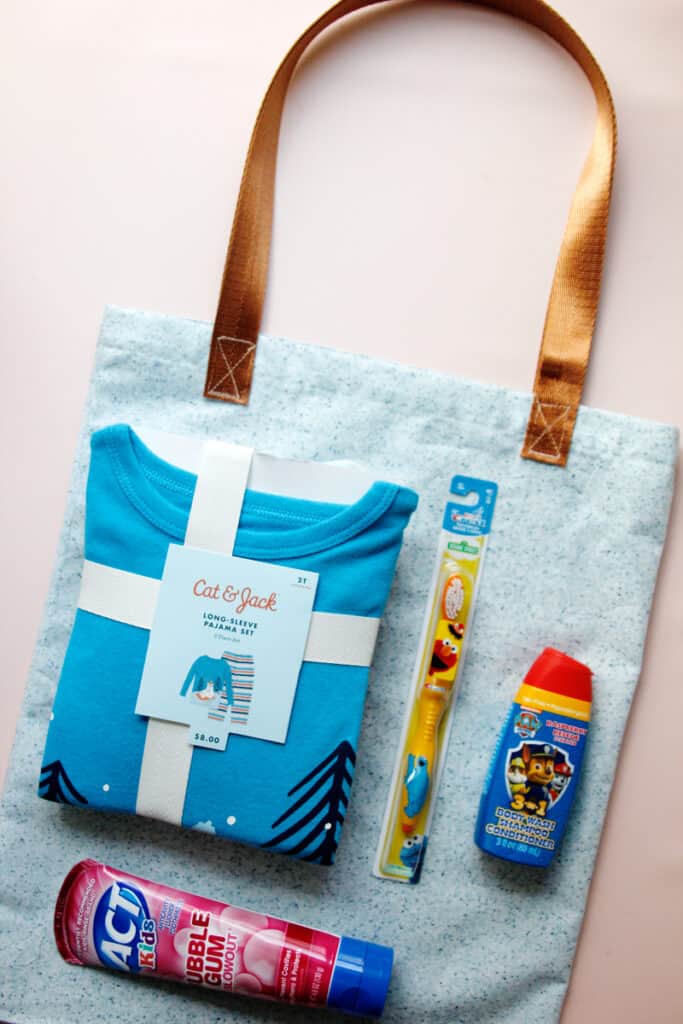 Elf on the Shelf Costume
Dress up as an elf for a holiday party or theme day! This costume is so simple – download the collar in adult and kid sizes here.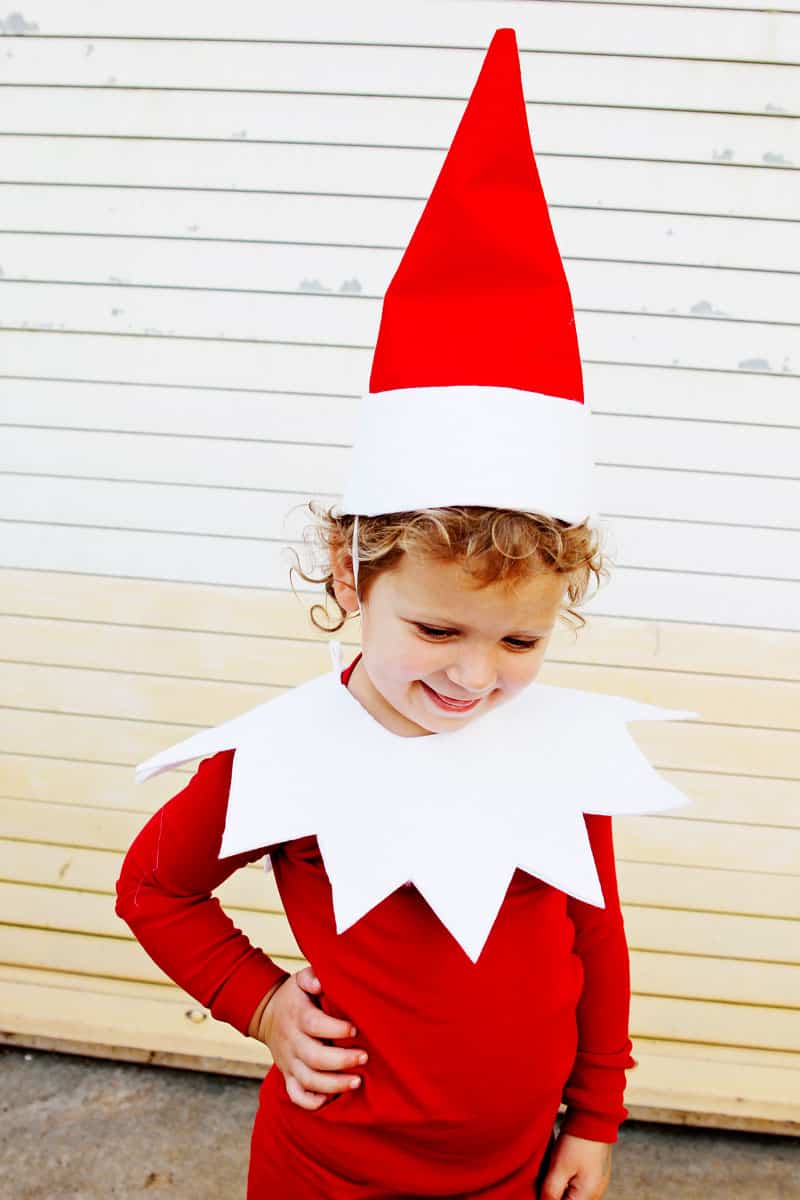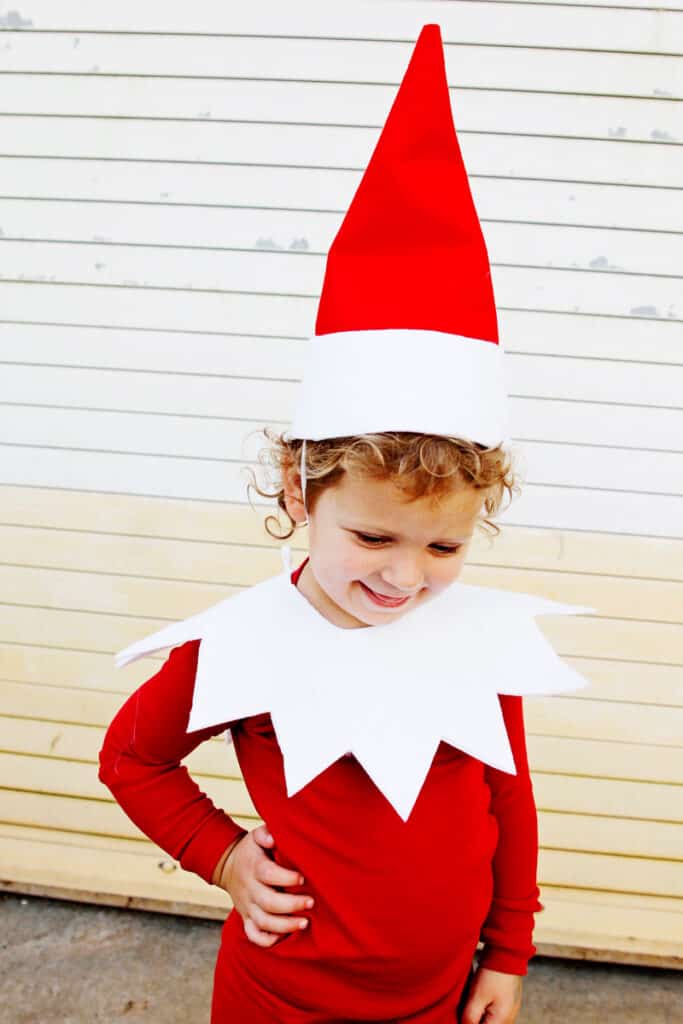 Scout Suspender Skirt
This simple skirt pattern is great for a holiday outfit! Get the pattern here.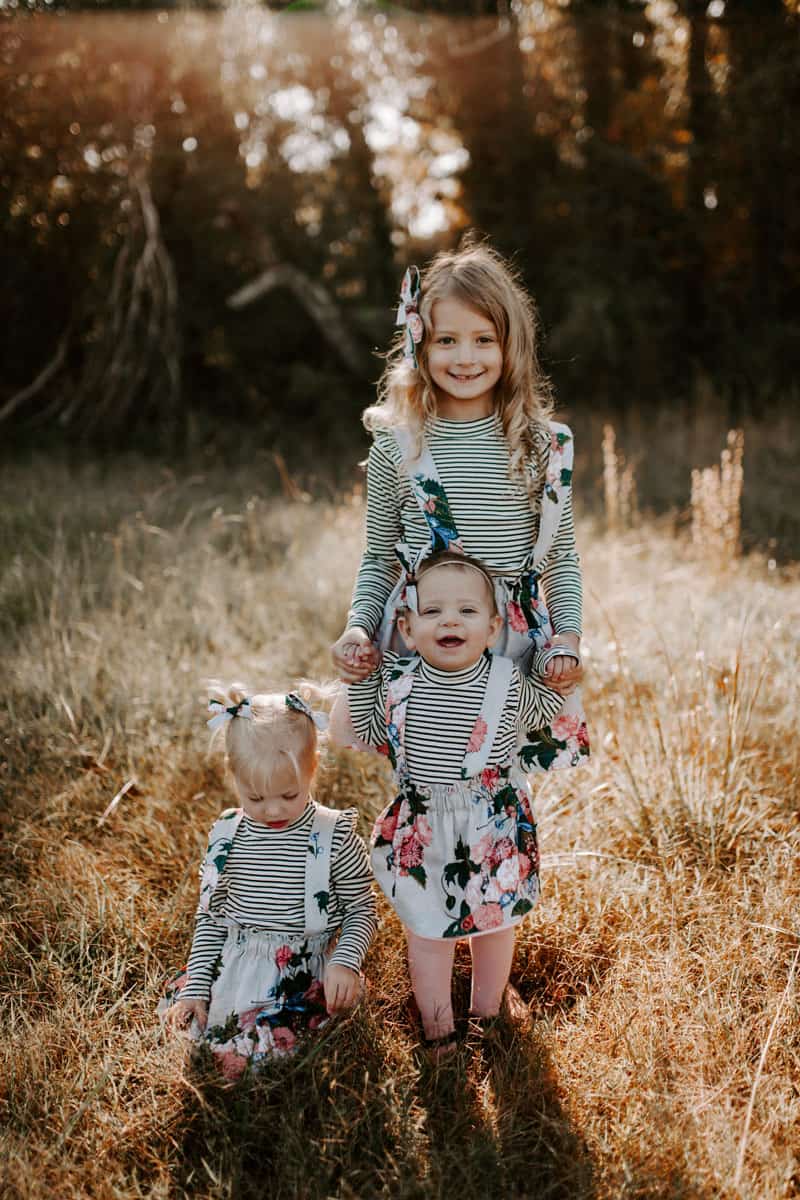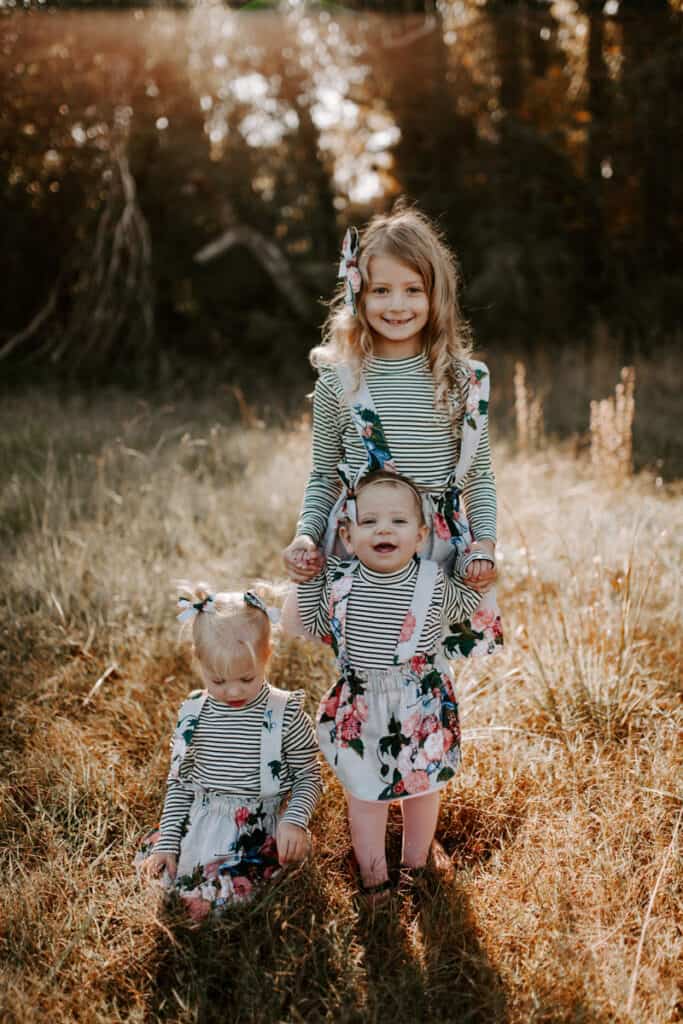 Elf on the Shelf Baby
Of course your elf needs some tiny swaddle babies! Get the template here!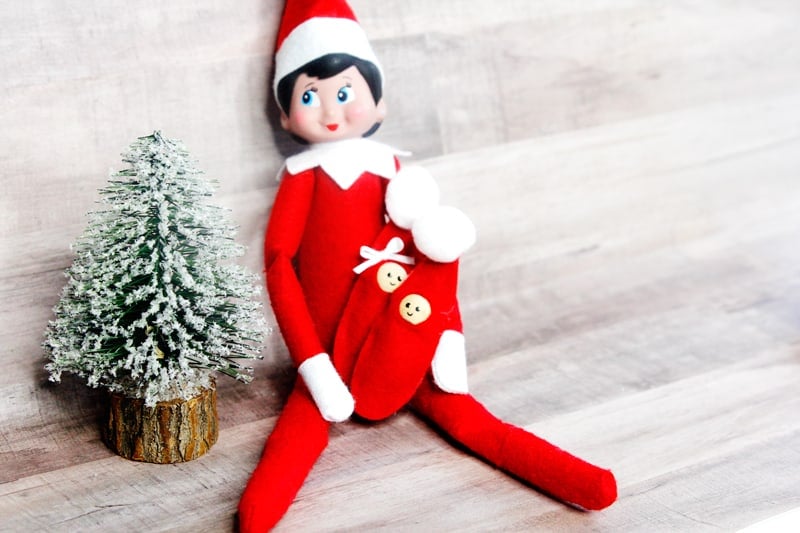 Doll Sleeping Bag Gift Idea
Sew up a sleeping bag to go with that new doll under the tree! Get the pattern here.