Sometimes the gift you want to give (or get) is something that isn't DIY-able. It's just a gift you purchase. Which can be just as thoughtful, nice and stressful as a handmade gift. So when that is the case, this sewing themed gift wrap will give it that extra special touch. And by do-it-yourself, all you really have to do is print it!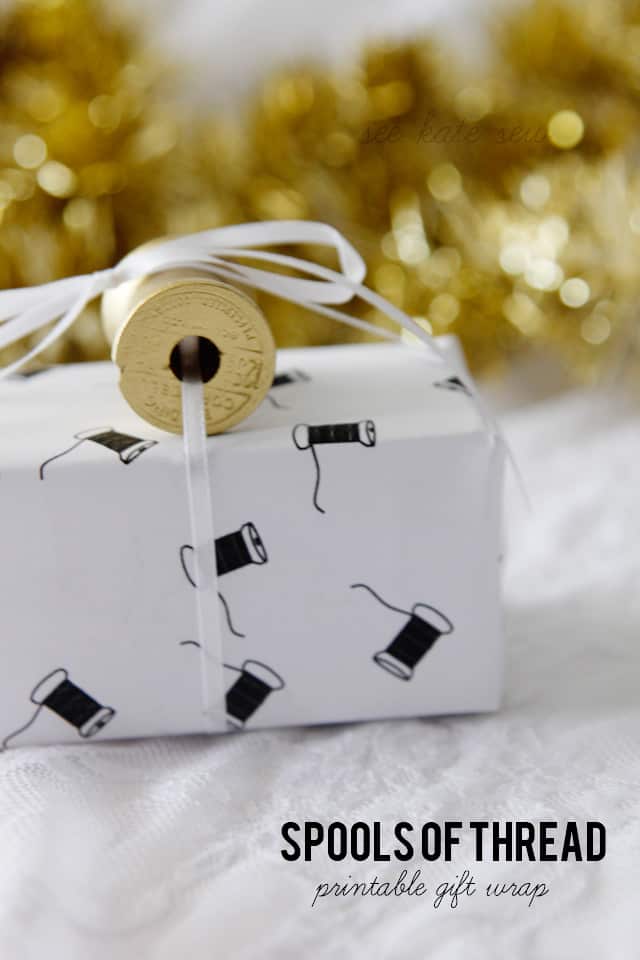 This prints on 8.5″ by 11″ paper, so it's the perfect wrapping paper for something little: a small stack of fat quarters, a new package of pins or even a small item that you made! (Or anything in the Target dollar spot, which is what you will find inside of mine.)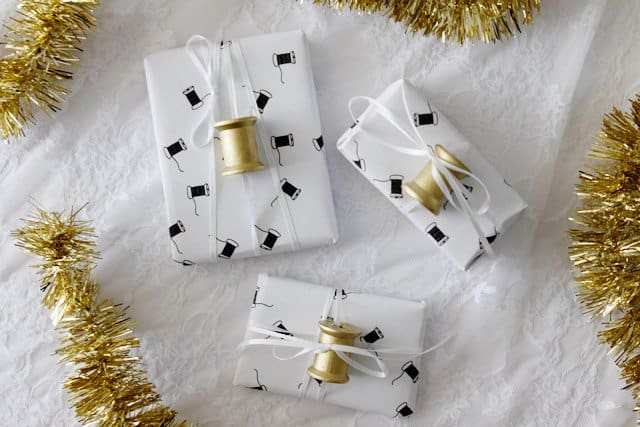 Sewing Themed Gift Wrap
Download the wrapping paper below and print away! This design is black and white to save your color ink, but feel free to color in the spools with colored pencils!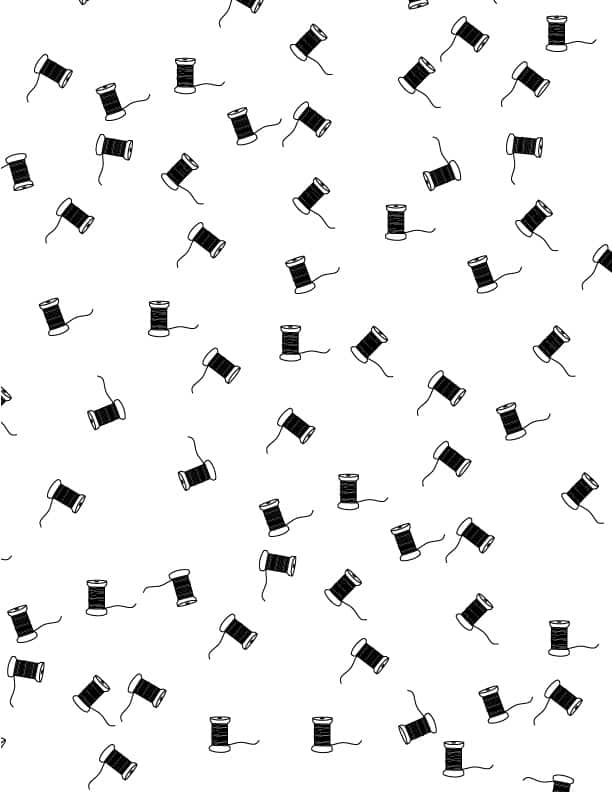 Simply print at 100% on any paper. Print on colored or patterned paper to change it up a little! For an extra touch I spray painted a few vintage spools with gold paint and tied them on as a gift topper.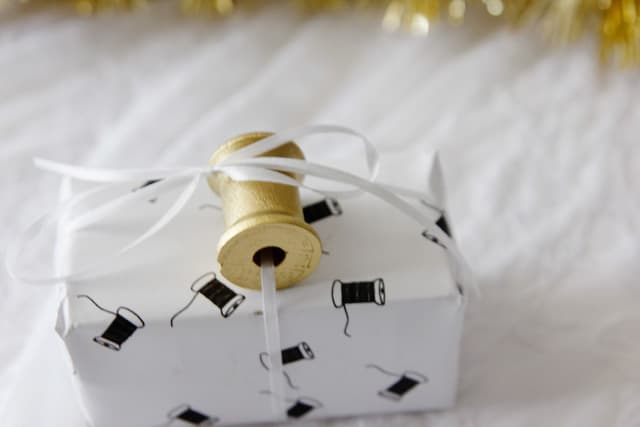 More Christmas Ideas