This Leather and canvas wall hanging tutorial is so easy and cute for the holidays! It uses canvas and leather scraps. I have two versions of this canvas and leather project, one for the holidays and one for any day. You can use the tiniest pieces of leather for the letters, so it's a great scrap buster.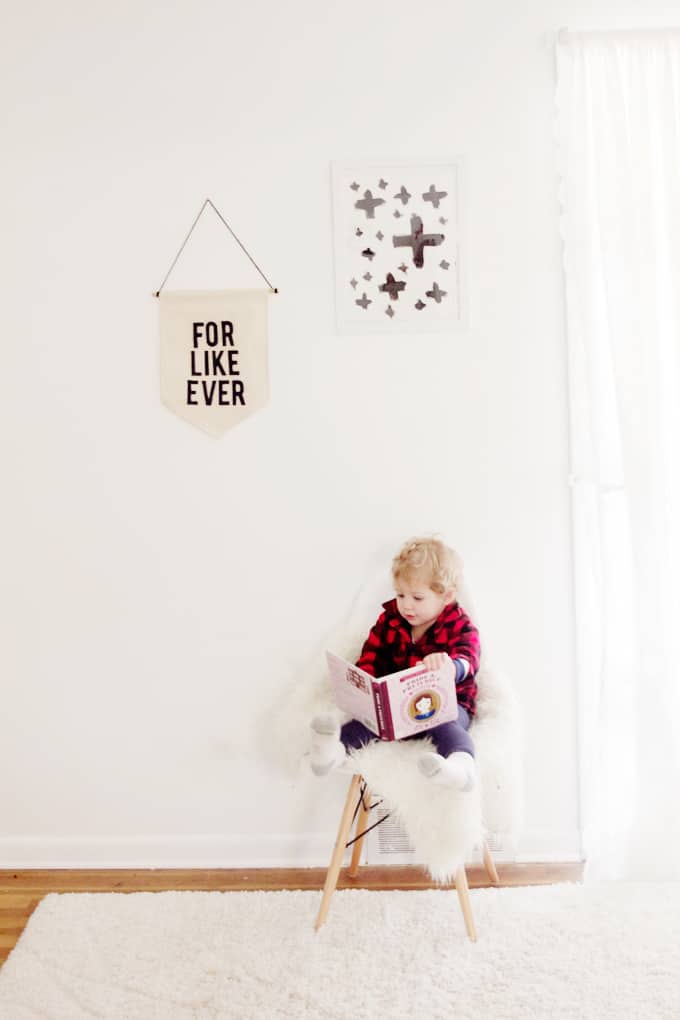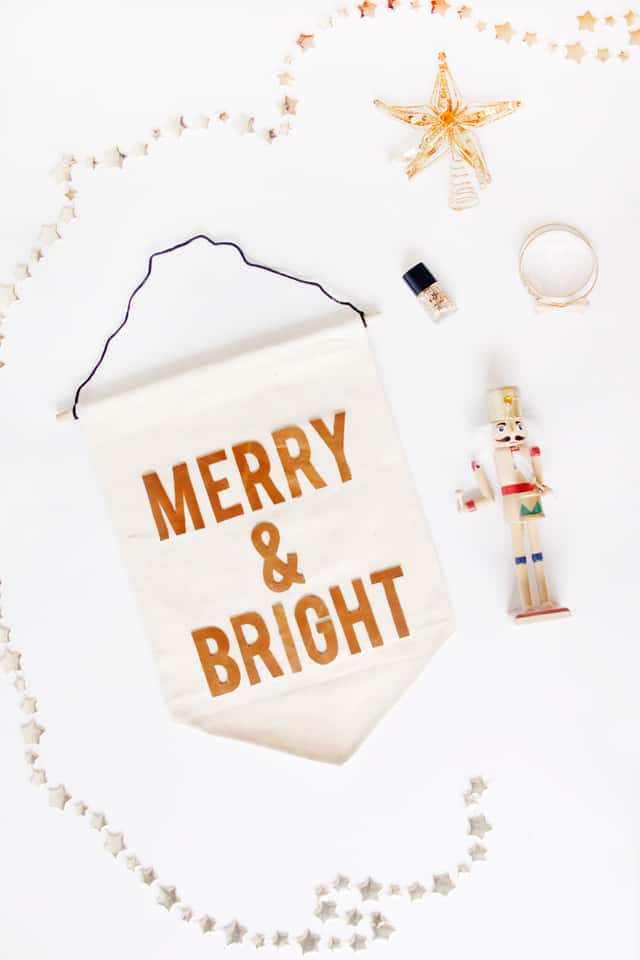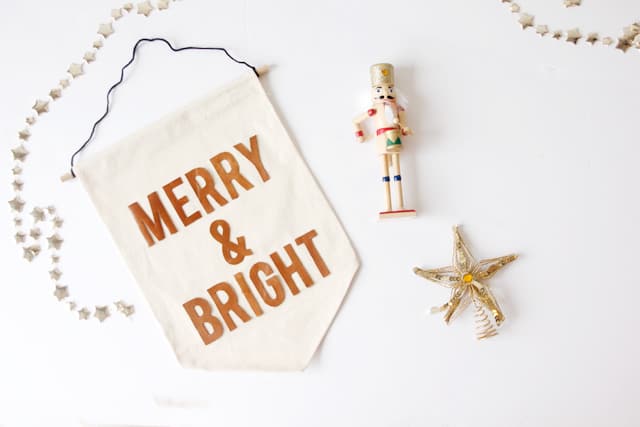 Today is the last day of Don't Fear the Fabric: Oilcloth +Leather. Wah! It has been so fun, so thanks for following along!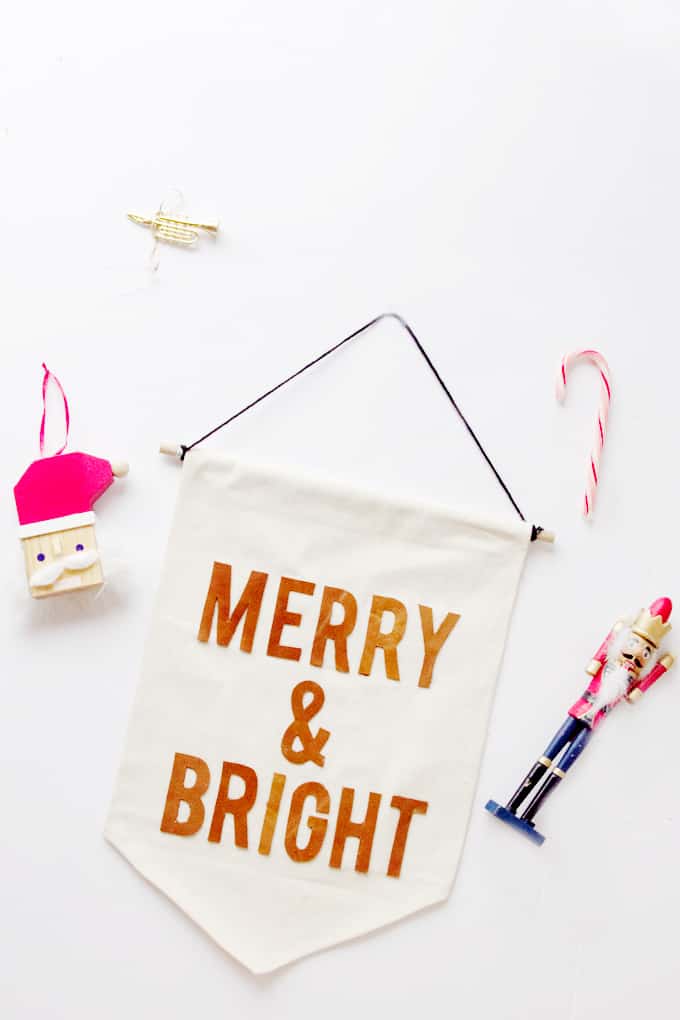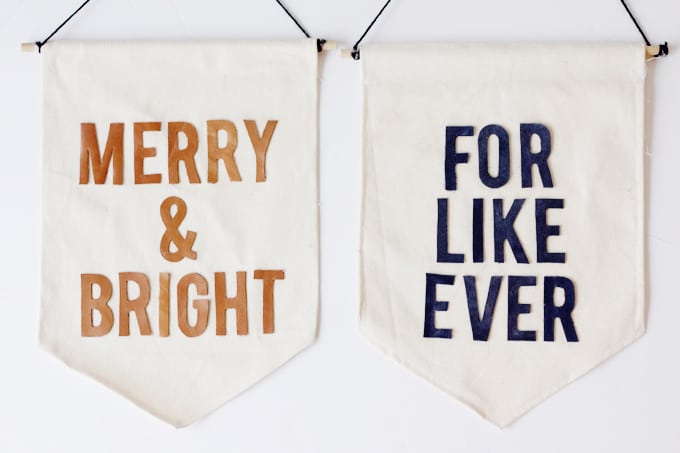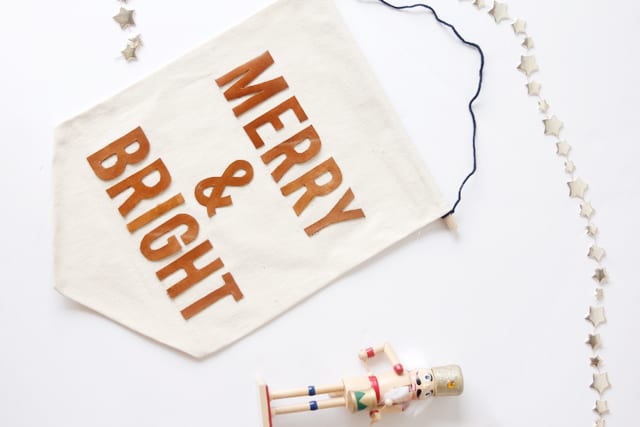 Leather and Canvas Wall Hanging Tutorial
Materials:
-1/2 yard canvas bottomweight
-Leather scraps
-glue gun
-1/2″ dowel
–template (includes "MERRY & BRIGHT" and "FOR LIKE EVER")
………………………………………………………………..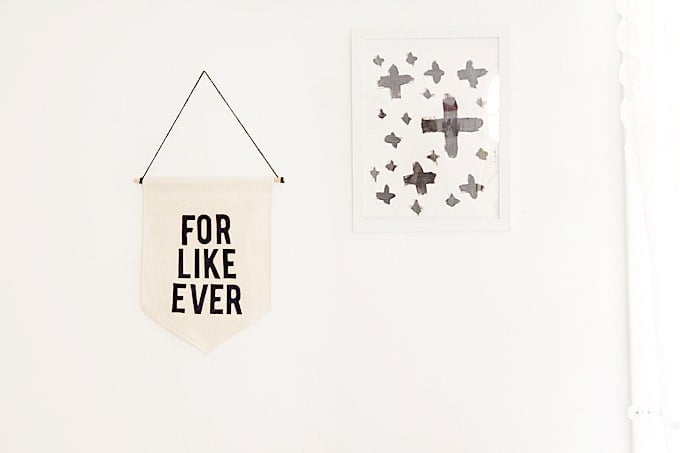 Cut out the canvas and cut each letter from leather.
Fold over 3/8″ on each side and press. Sew or glue down.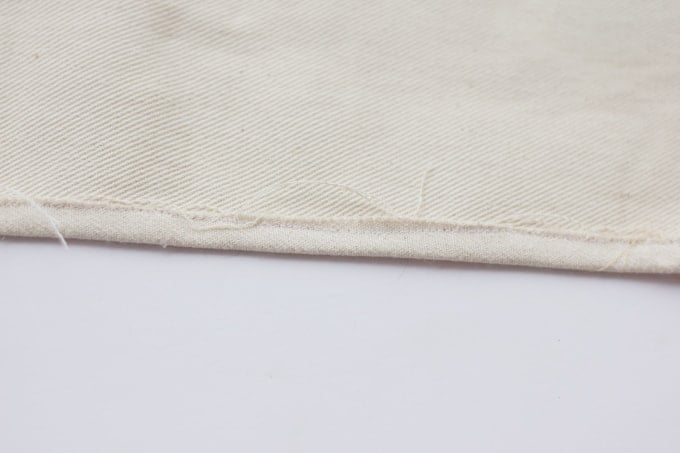 At the top, fold over 1 1/2″ and stitch or glue down, creating a casing for the dowel.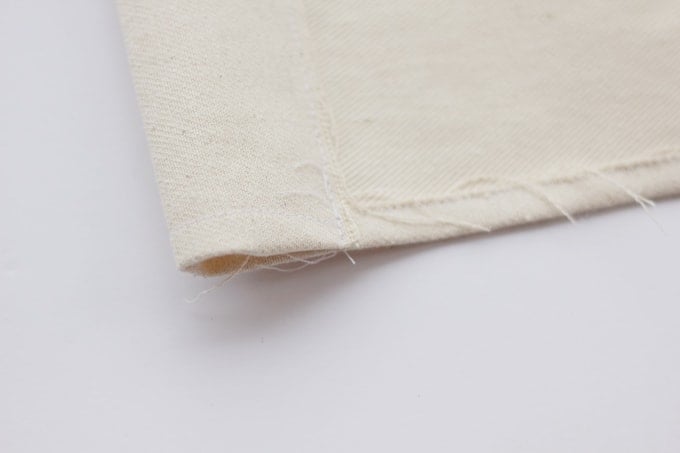 Slip the dowel in the casing.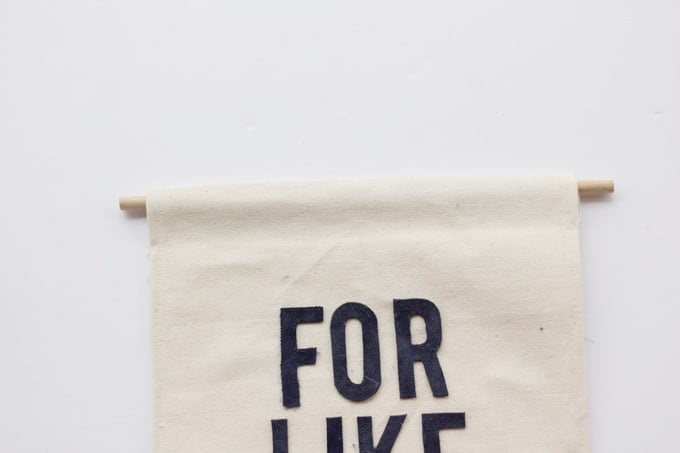 Tie on string and use a dab of glue to keep it in place.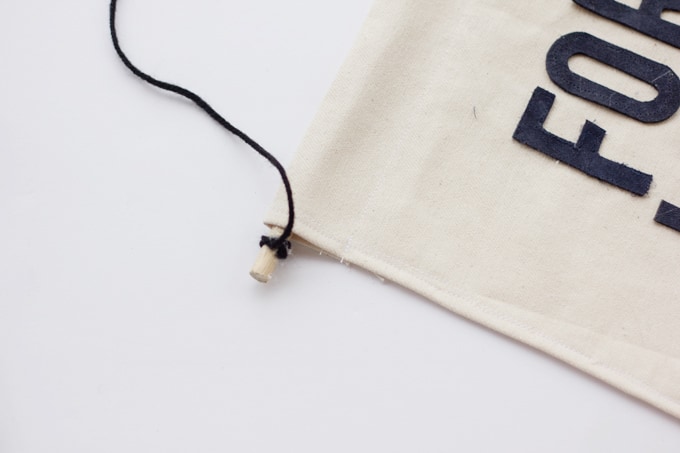 Now glue the letter on and you're done!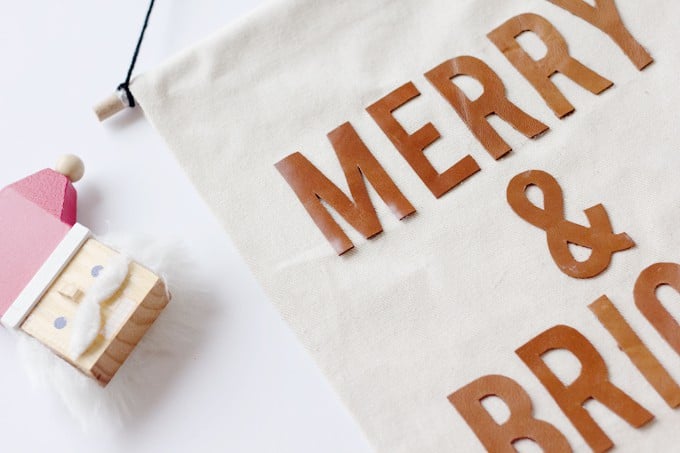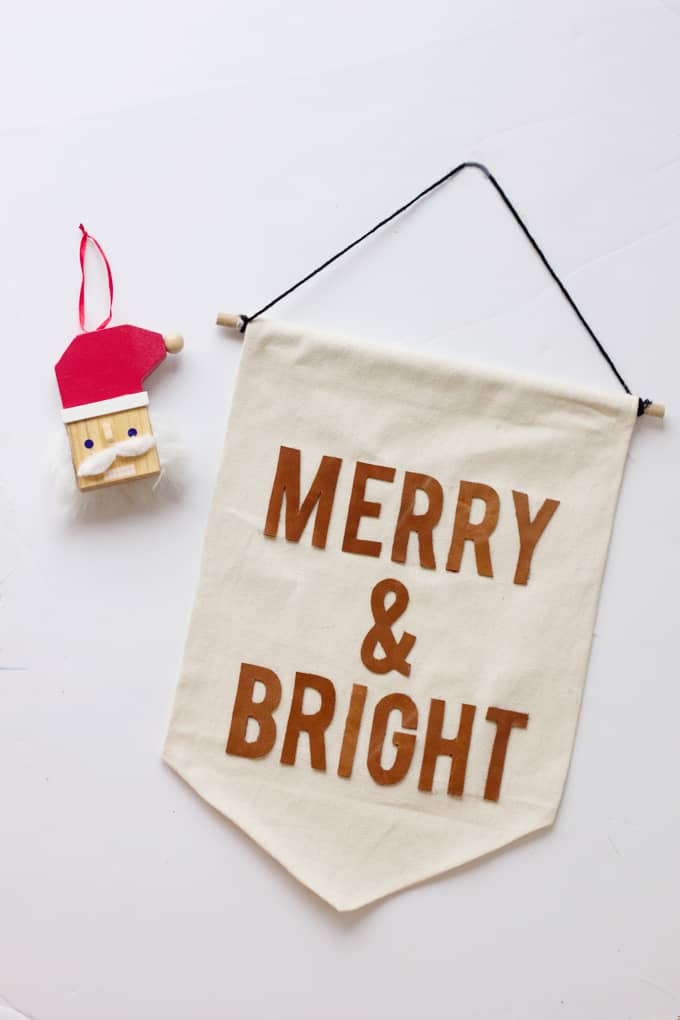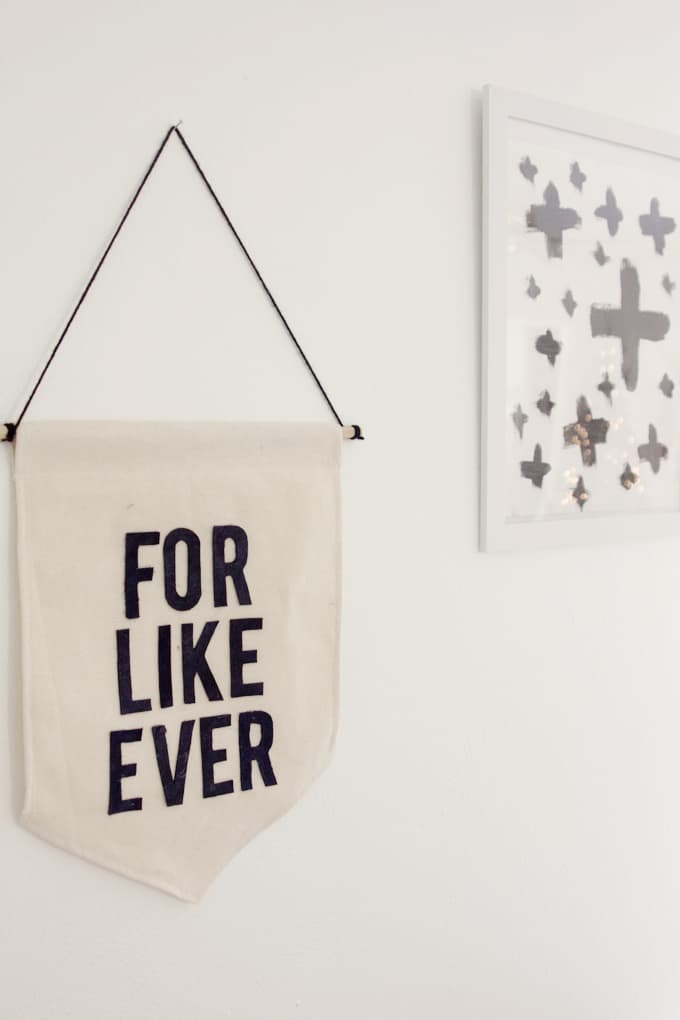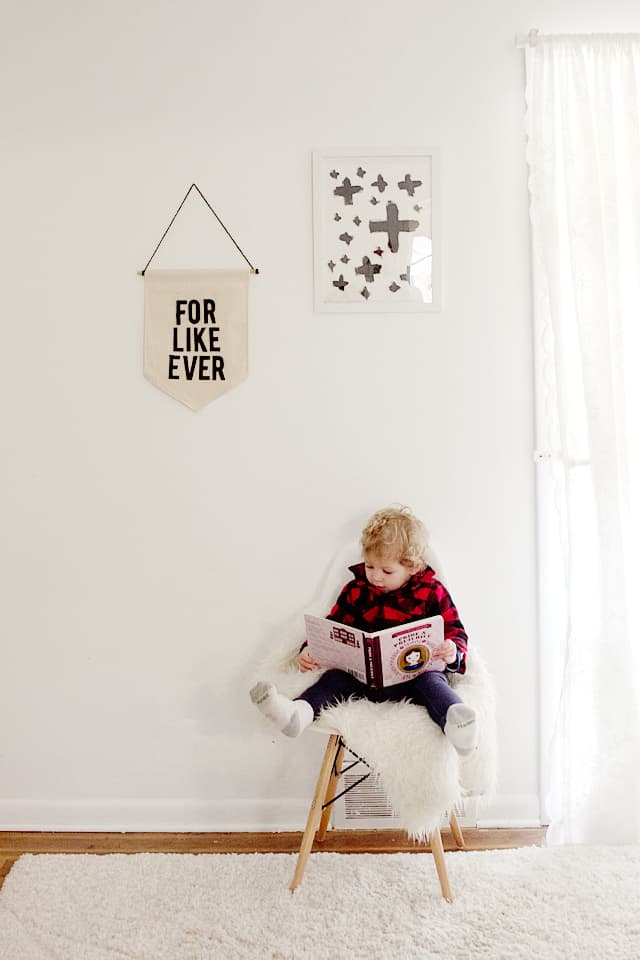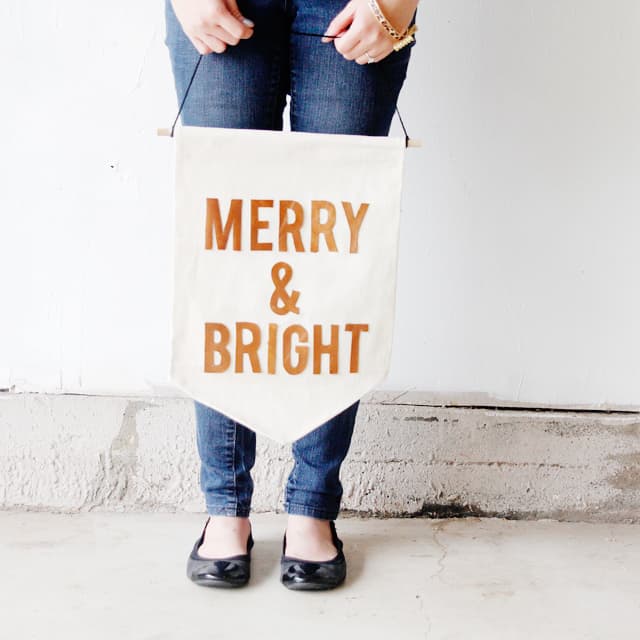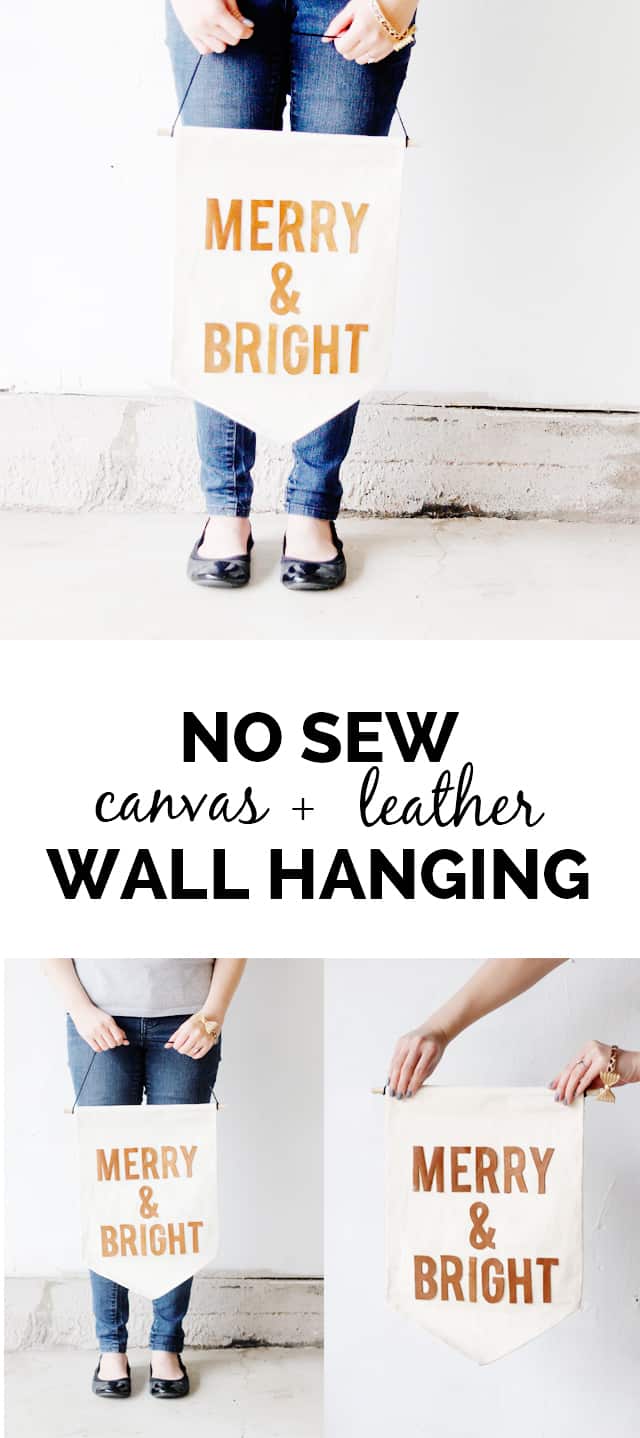 Hop over to MADE to see Dana's oilcloth chain tutorial, great for counting down!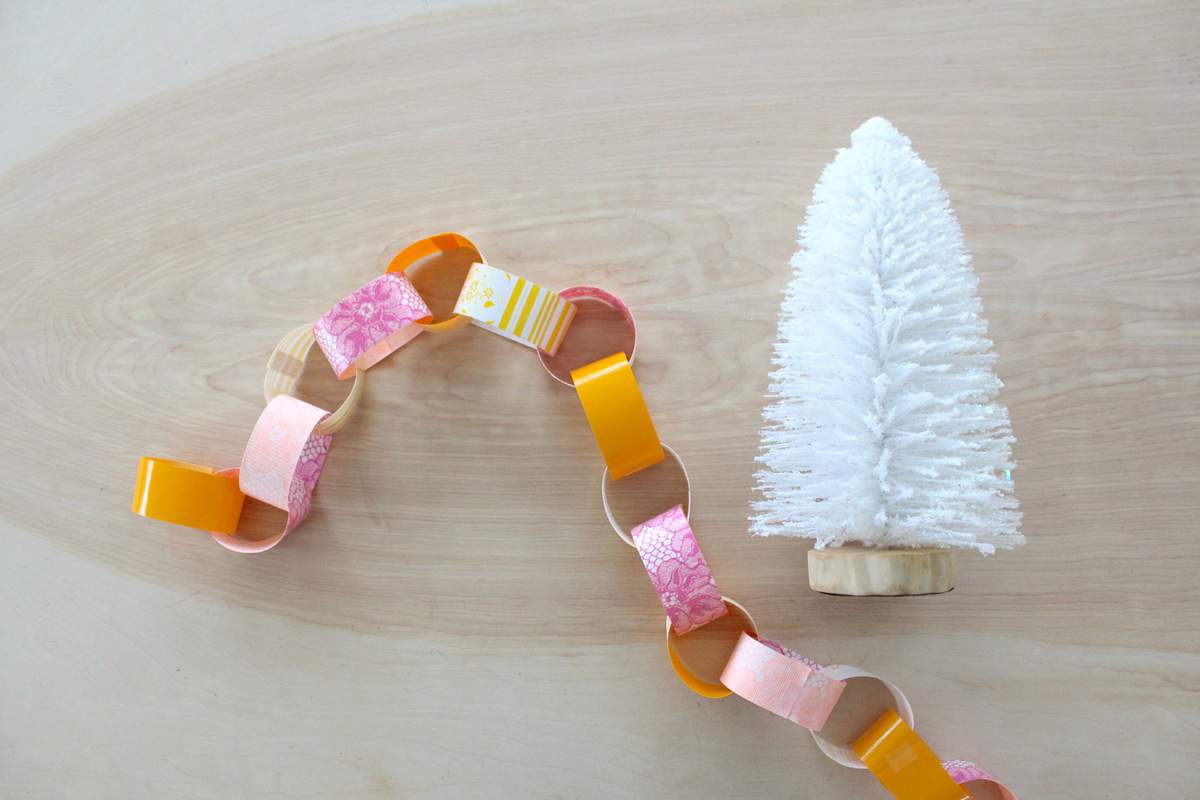 See the rest of the Oilcloth + Leather series:
Sewing 101: 6 Tips for Sewing with Leather
How to Sew with Oilcloth + Mini Project at MADE
Smashed fabric and leather pouches
Colorful Oilcloth Coasters at MADE
DIY Pleather Circle Skirt
Oilcloth Barstools at MADE
Leather Fringe Cuff Tutorial
Oilcloth Planters at MADE
Cobalt + Gold Cosmetic Case