It's Christmas time! Let's make some special wrapping! I love fabric gift bows but hate that they don't last and always get thrown away. So these DIY Christmas gift bows are made of fabric and elastic so you can use them again and again!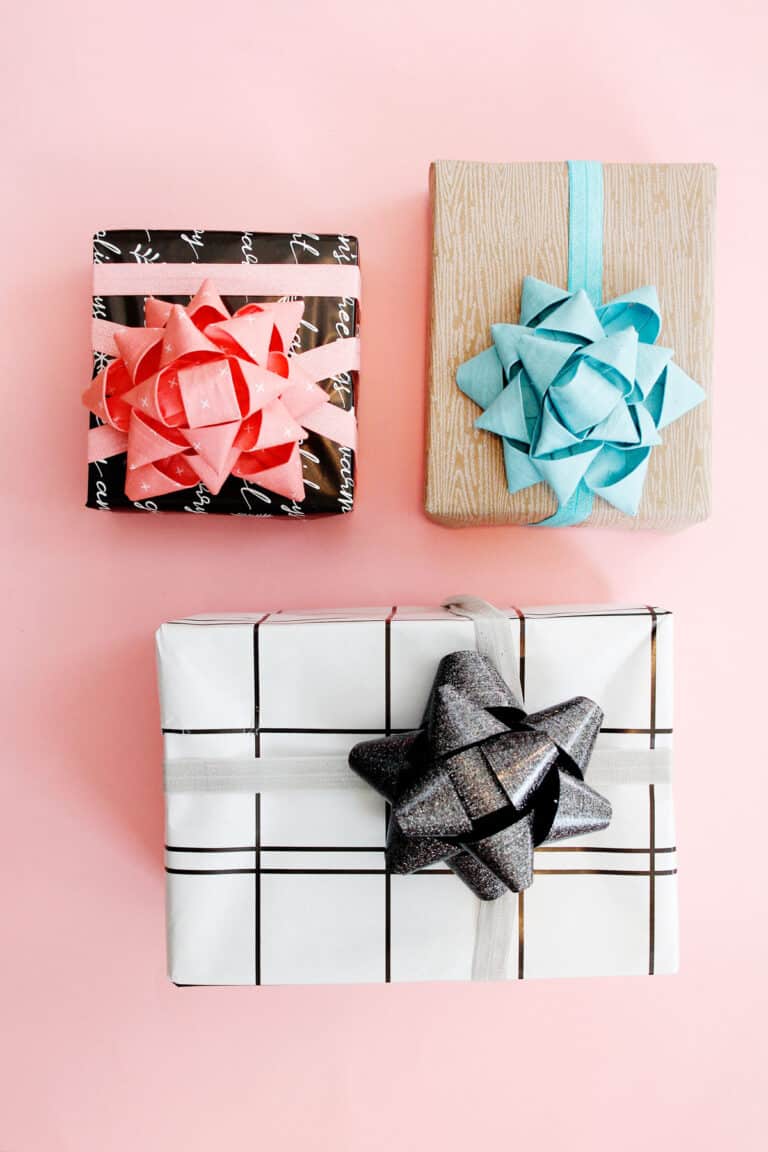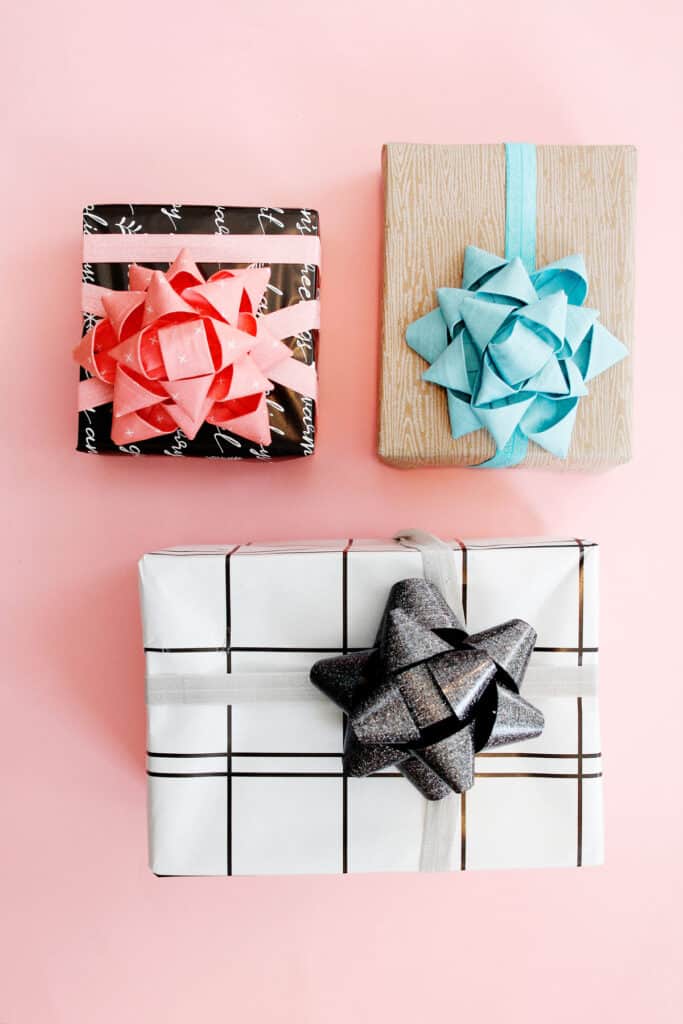 These fabric bows look just like traditional Christmas bows that are made of plastic ribbon. They are softer, cuter and way fun to make!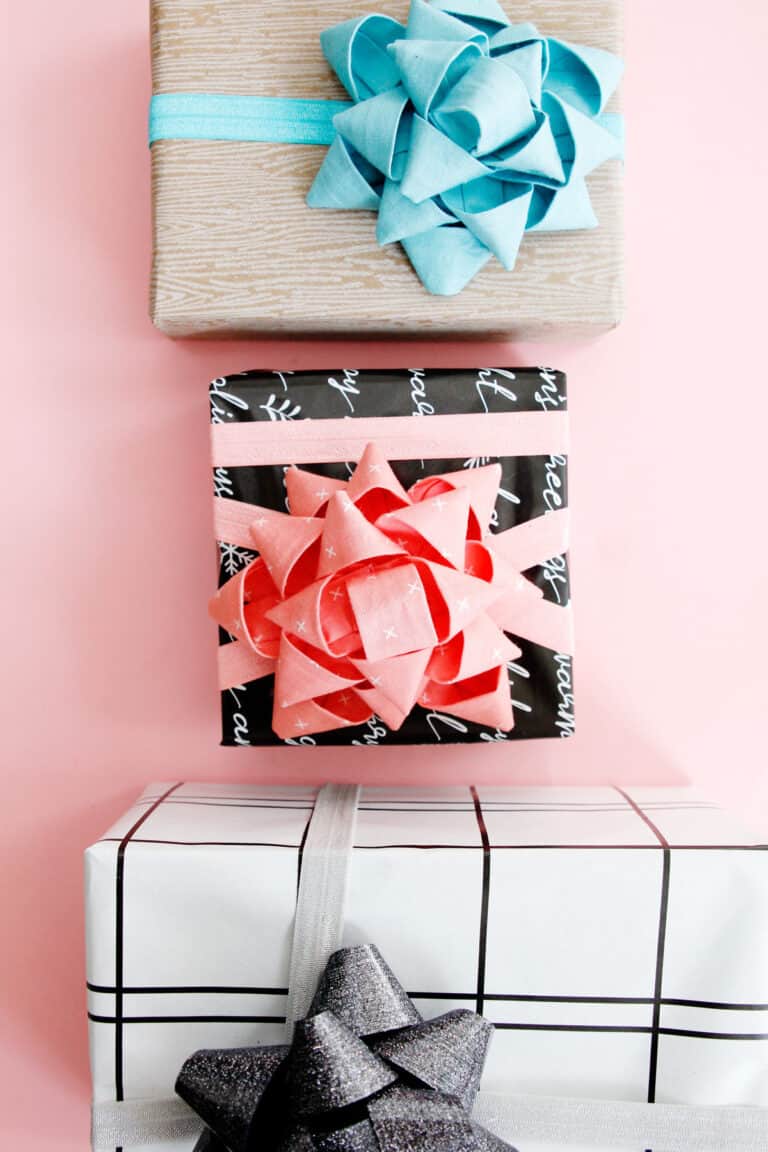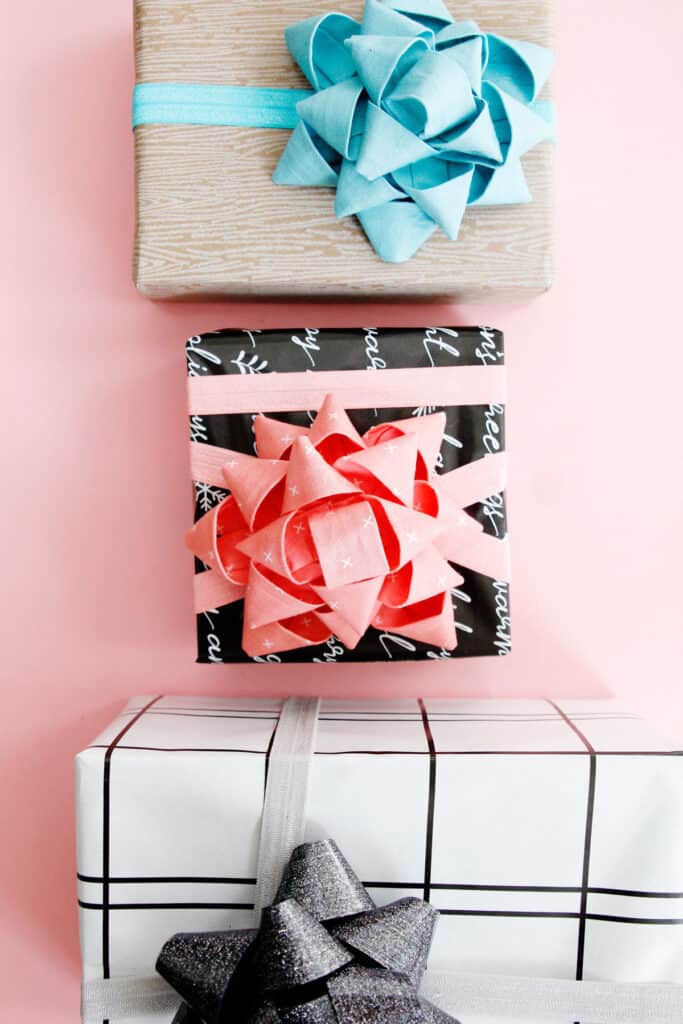 Fabric gift bows will add a pop of color to your gifts!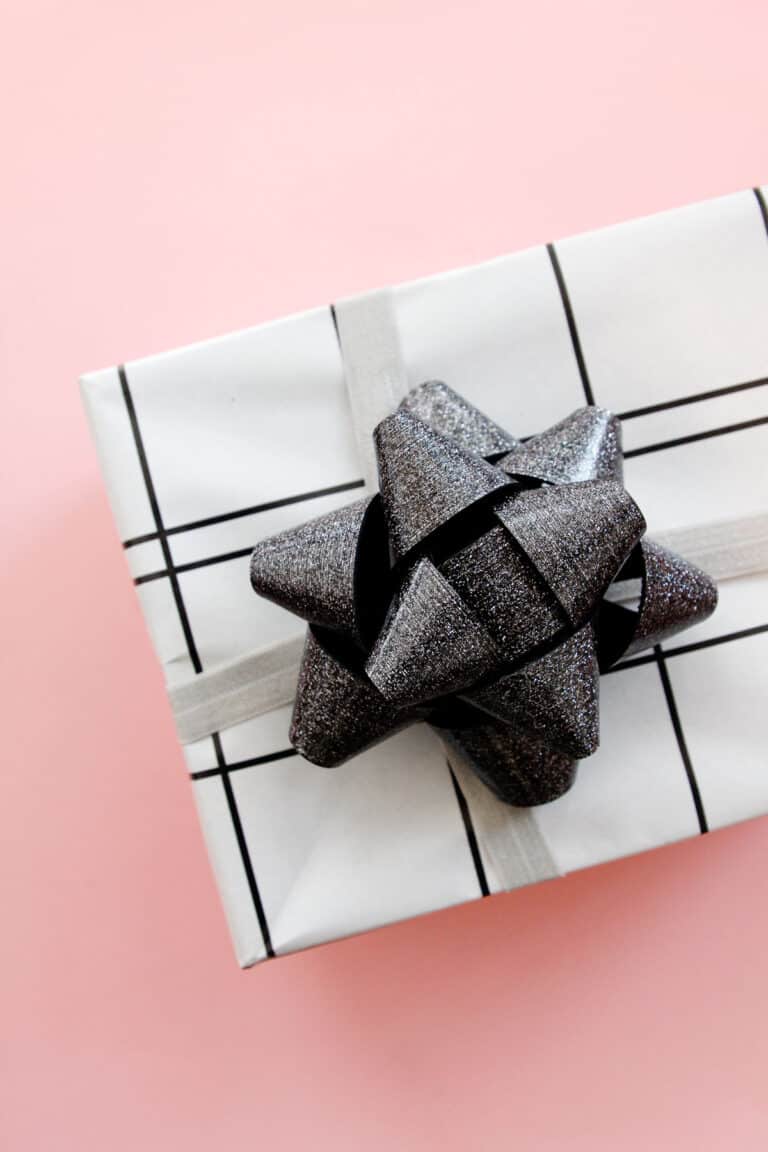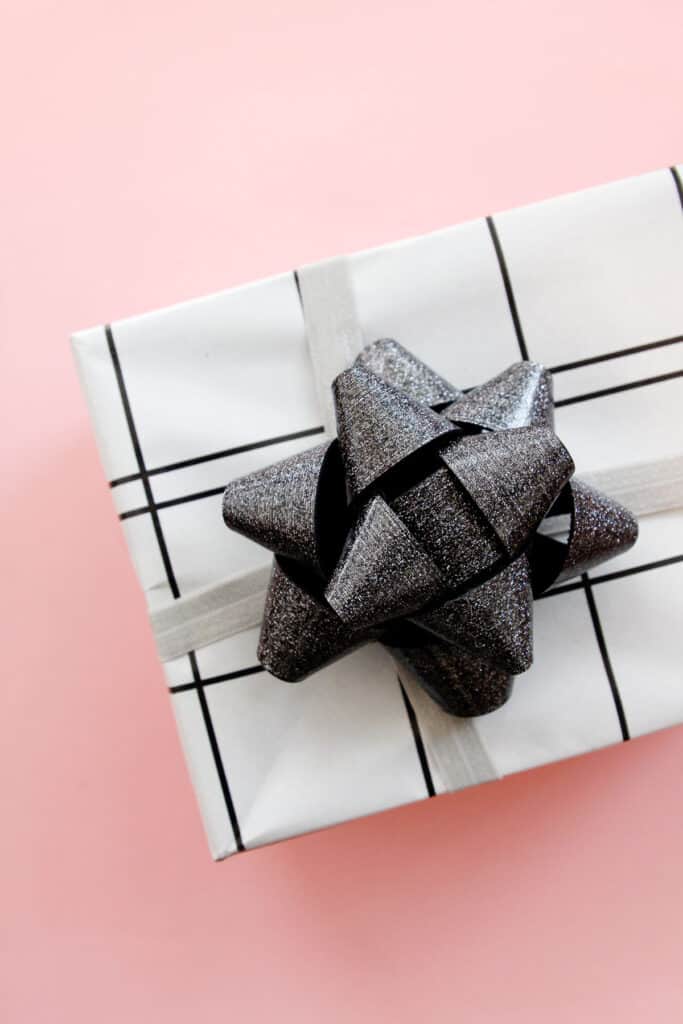 Materials for reusable Christmas Bows
Quilting cotton fabric
Fold-over elastic (affiliate link) or clothespin/hairclip
Hot glue gun and glue sticks
Safety pin
Spray starch, optional
Printable templates, see below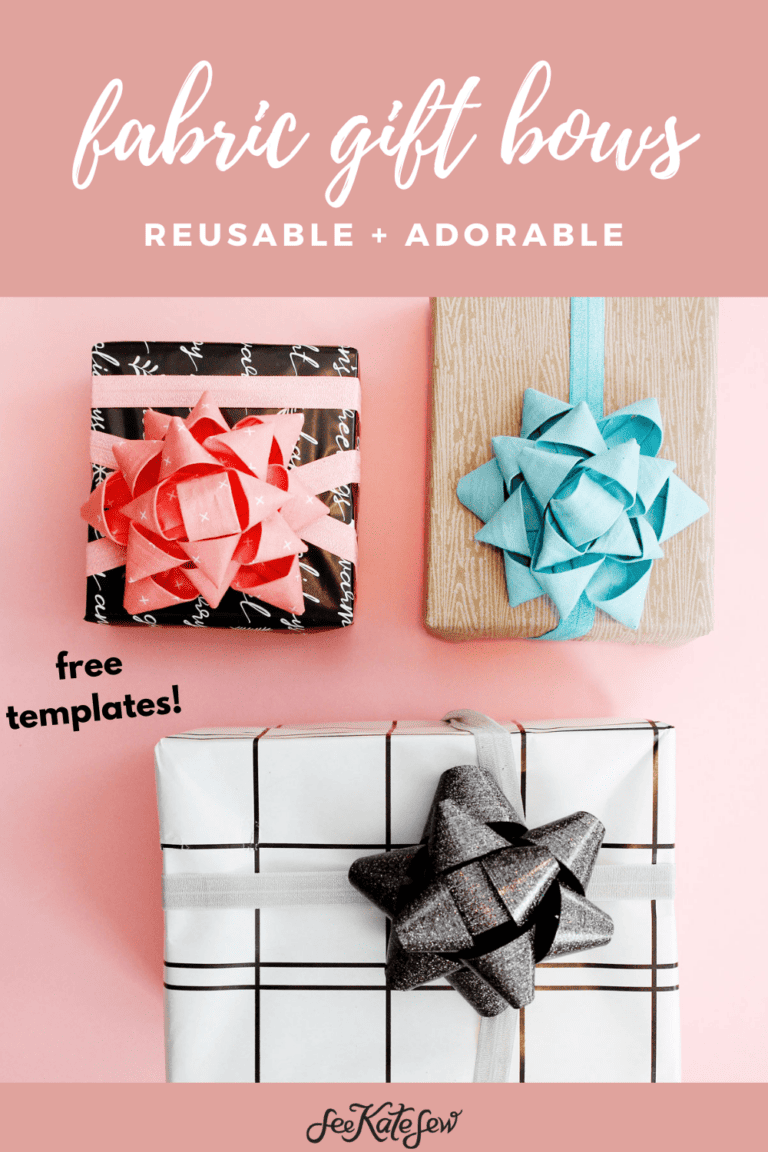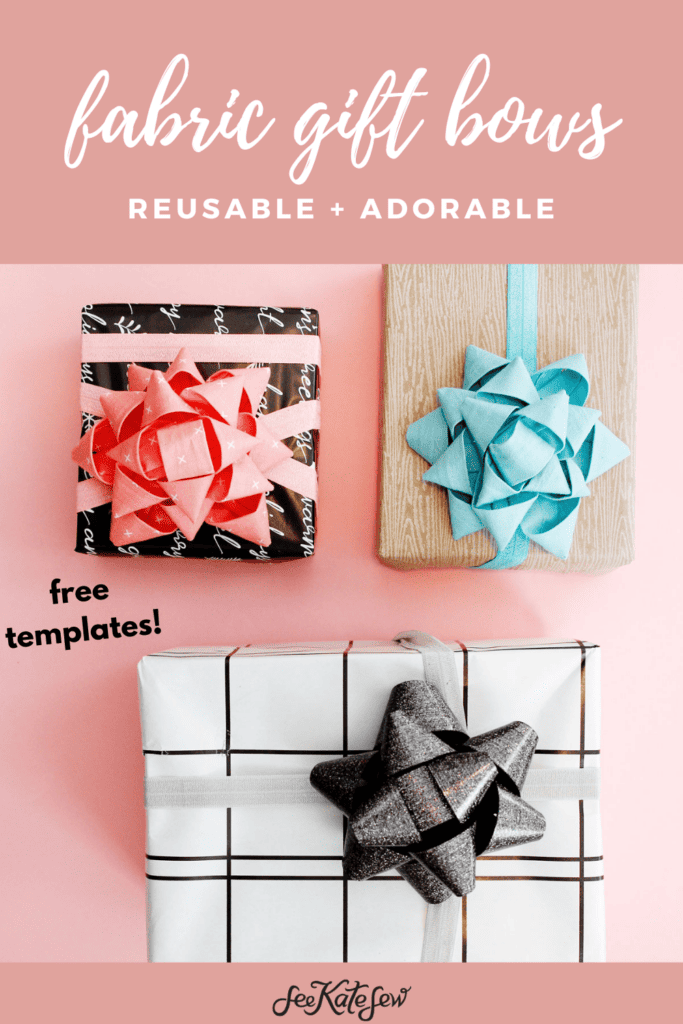 Reusable Christmas Gift Bows Sewing Pattern
Click on the button below to download the templates for this project! Print off the pattern at 100% or DO NOT SCALE. Pattern will print on 1 page.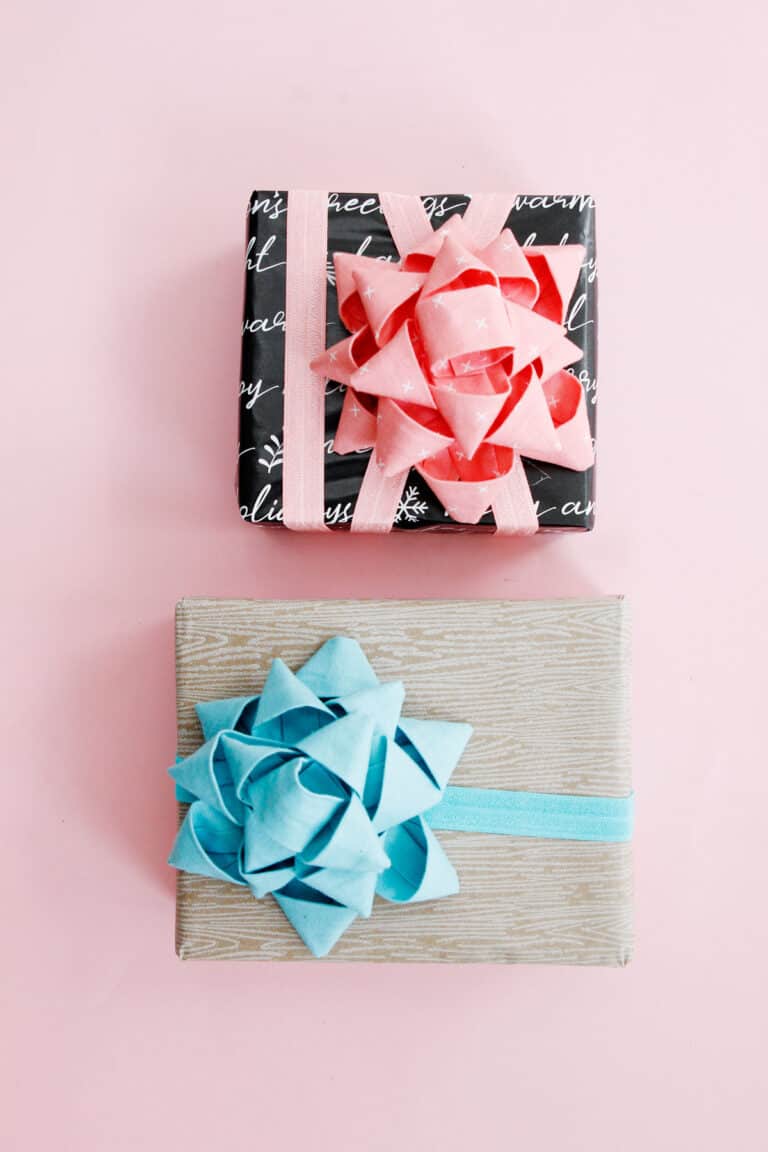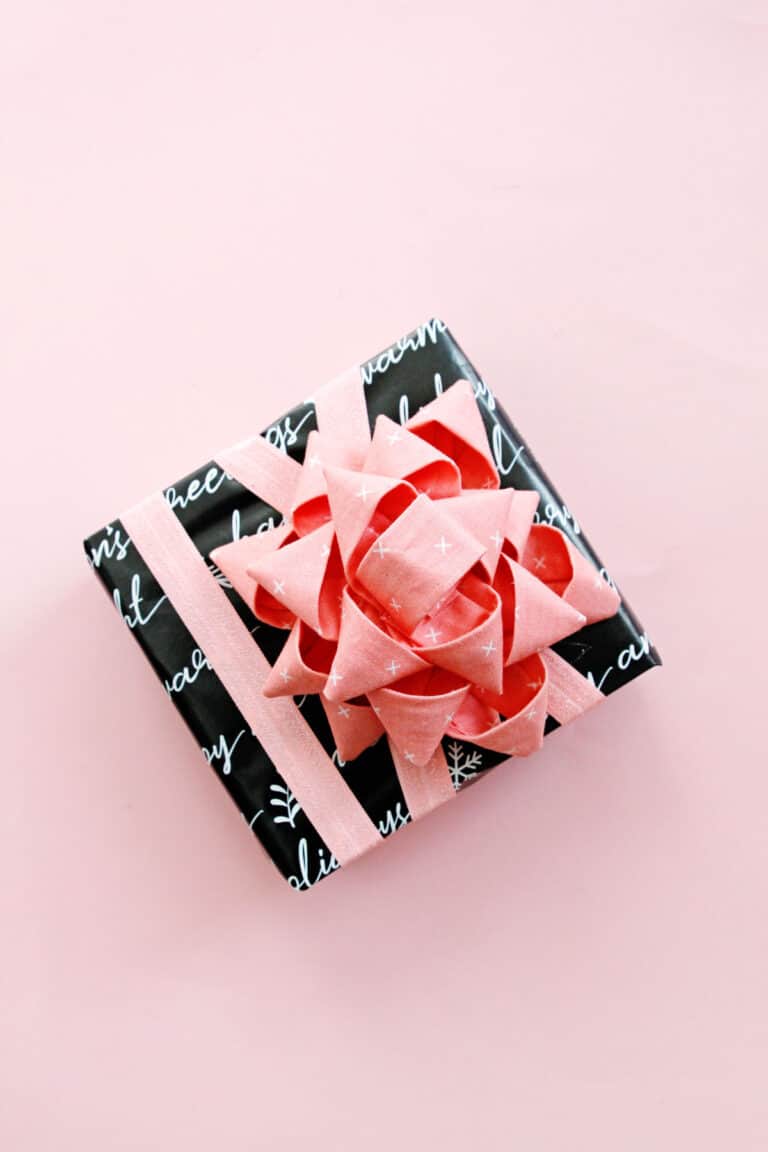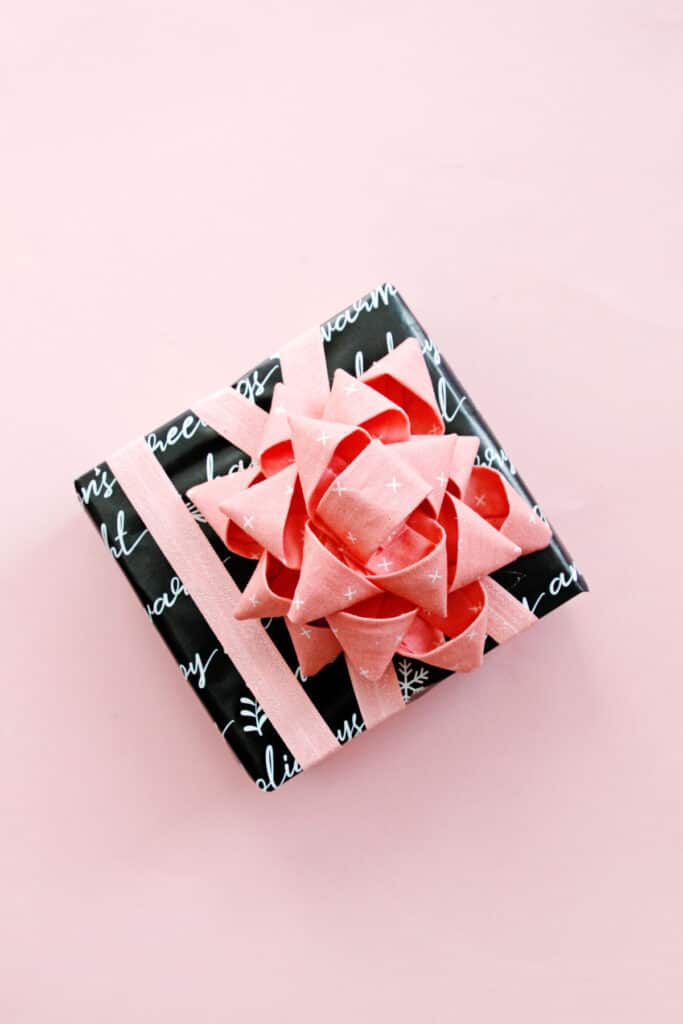 Make DIY Gift Bows
Use a 1/4″ seam allowance.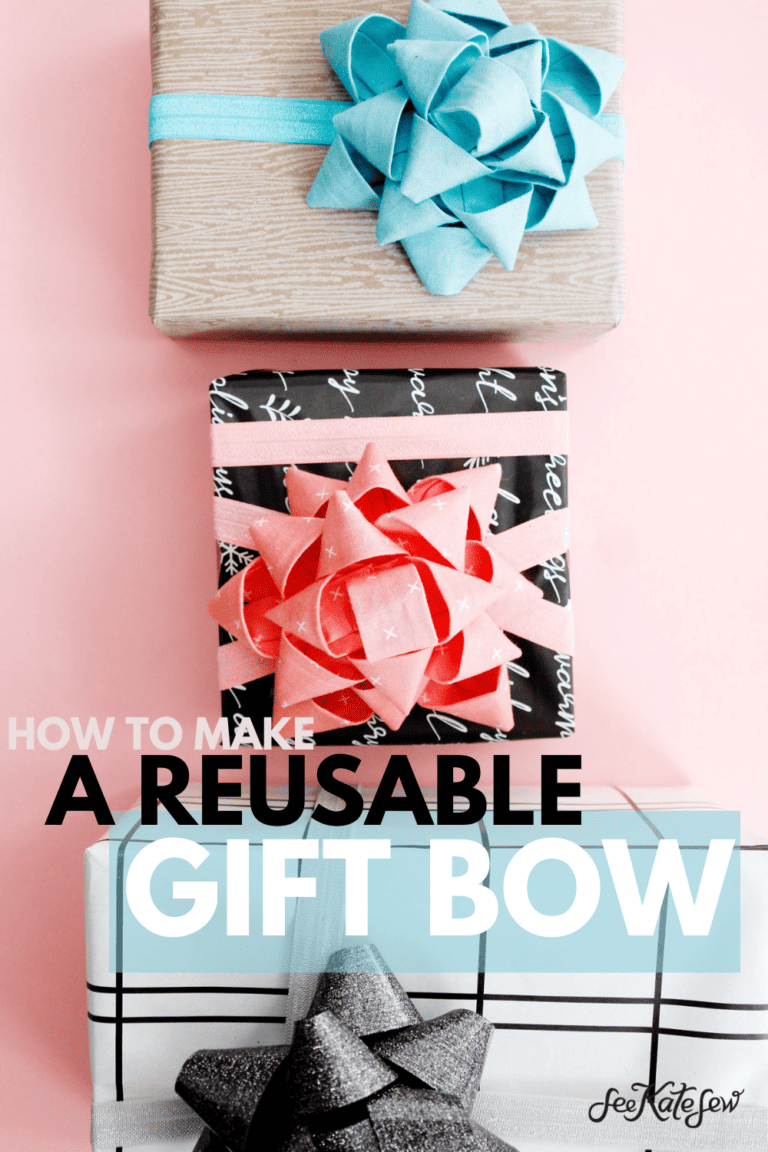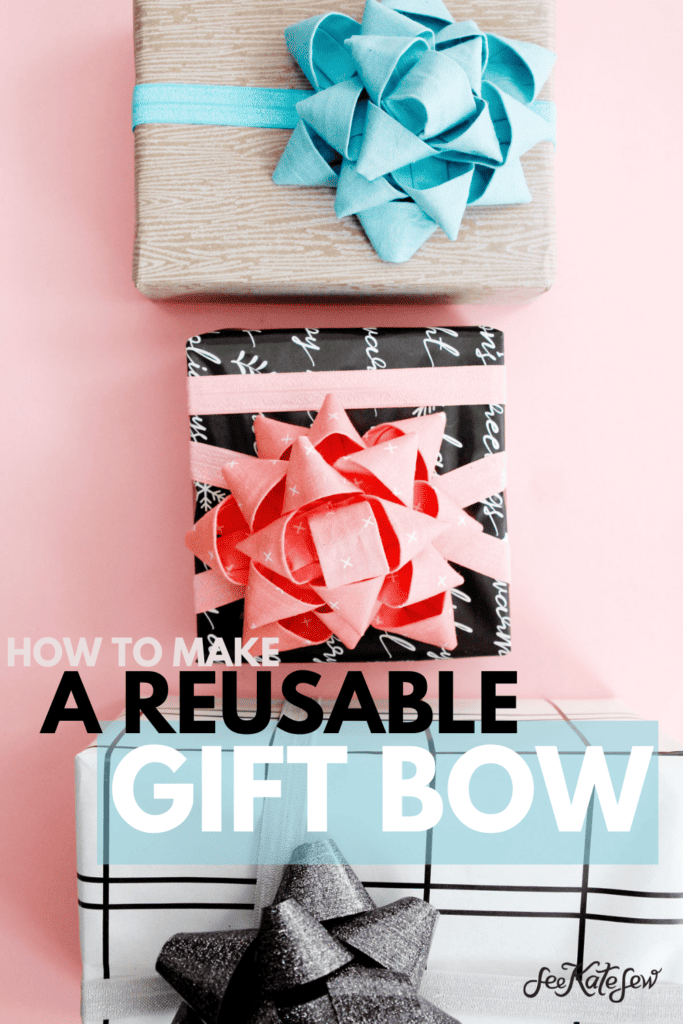 Follow these instructions to make a gift bow out of fabric. Cut out the following pieces:
3 Large (11″)
3 Medium (9″)
2 Small (7″)
1 Extra Small (4″)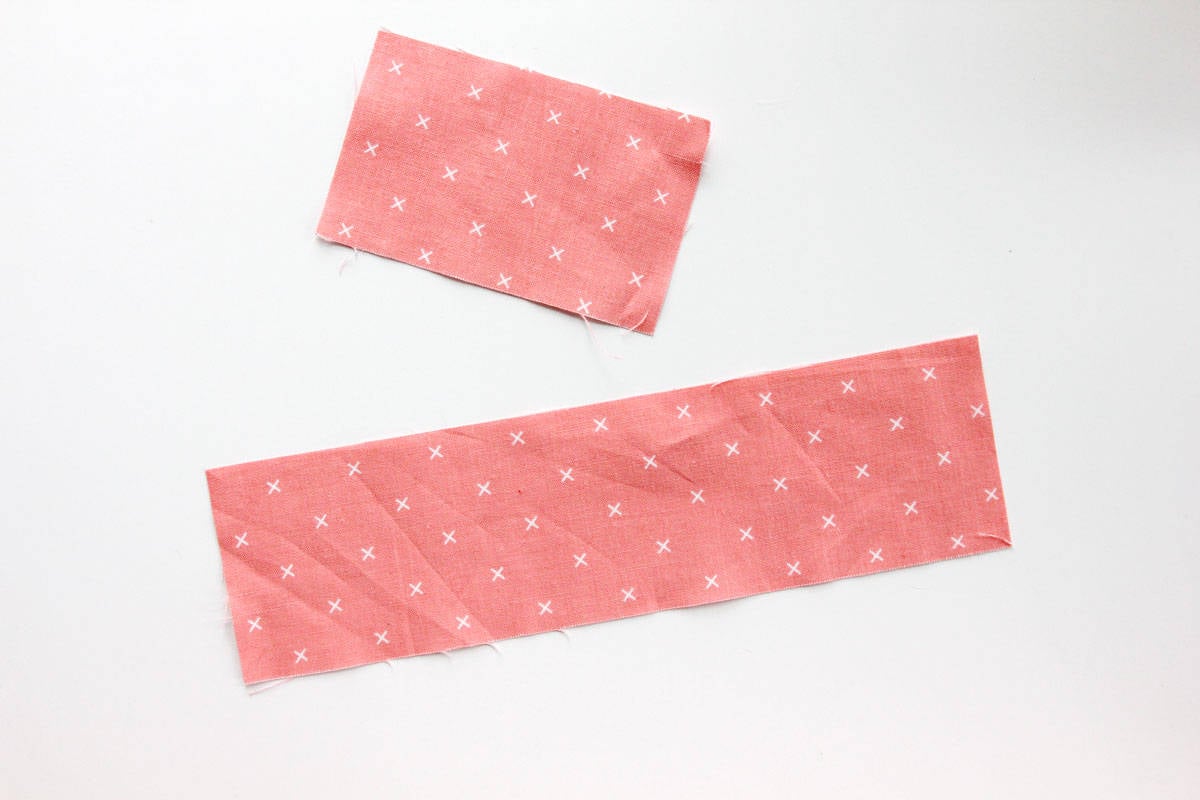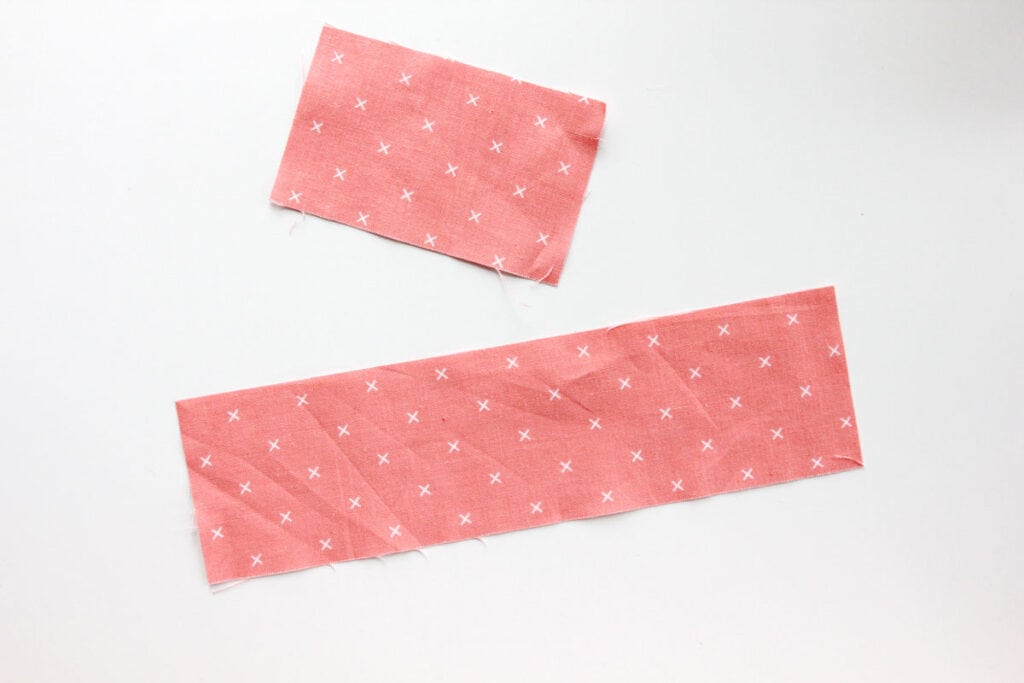 To make cutting easier, cut strips 2.5″ wide and then cut down to length of pattern pieces.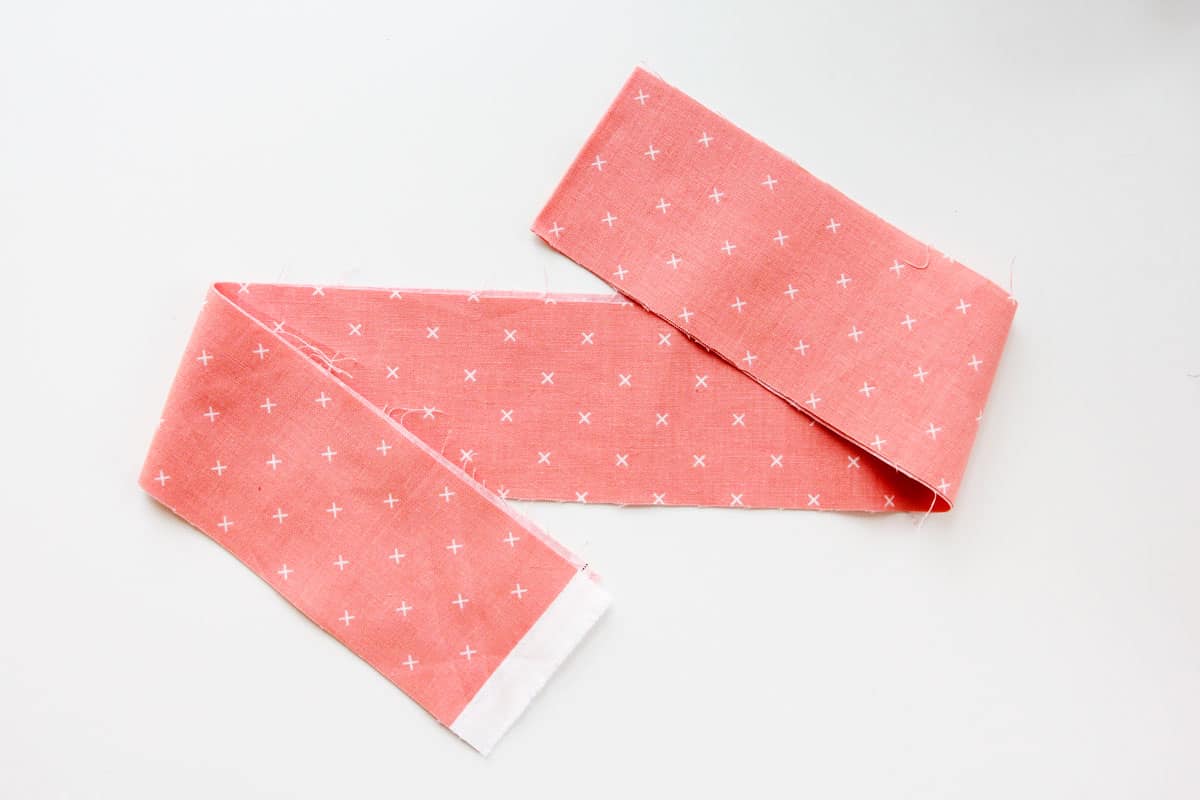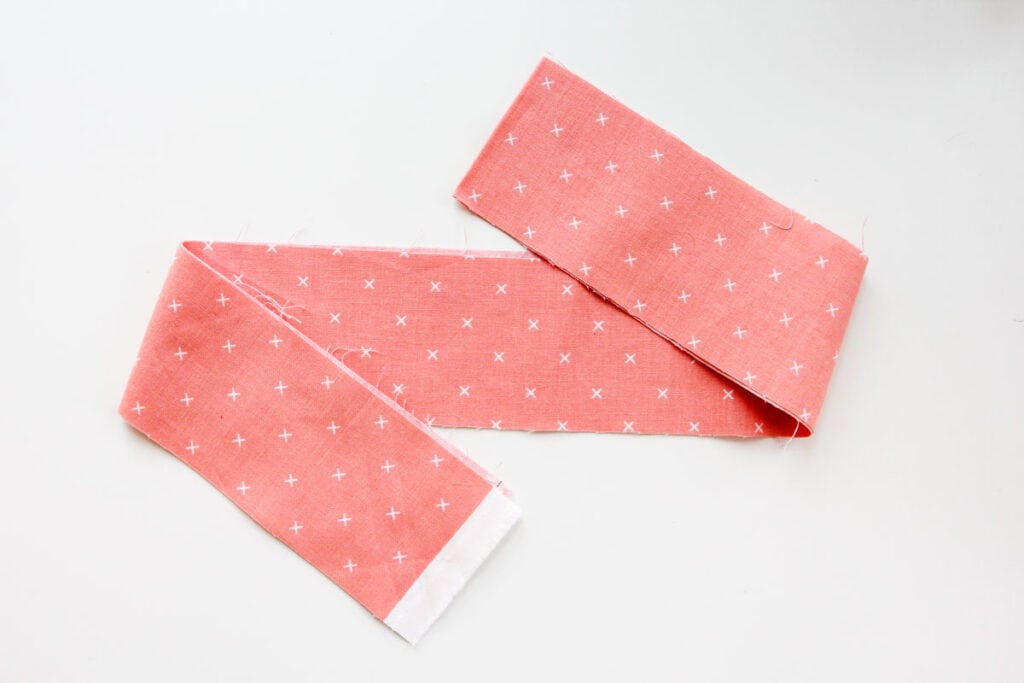 Sew the long edges of each strip together.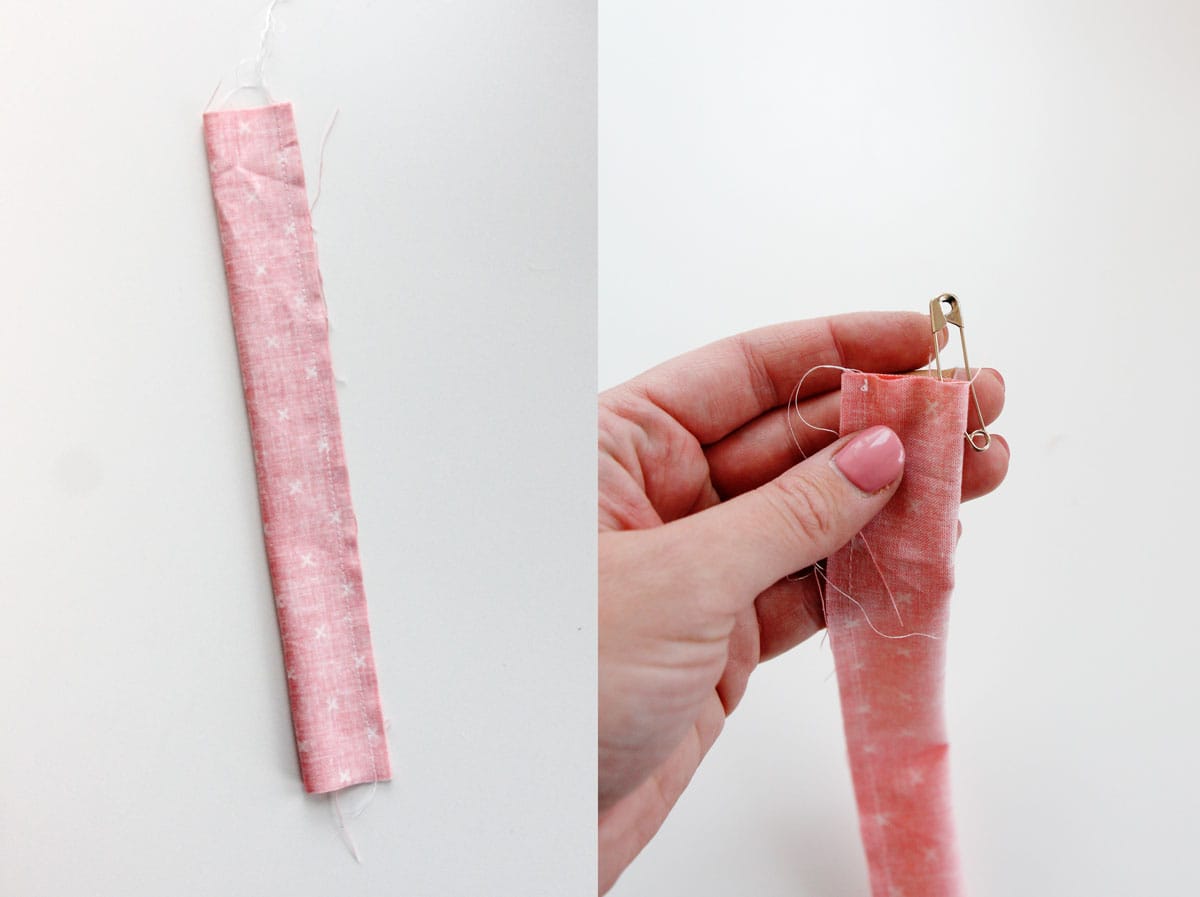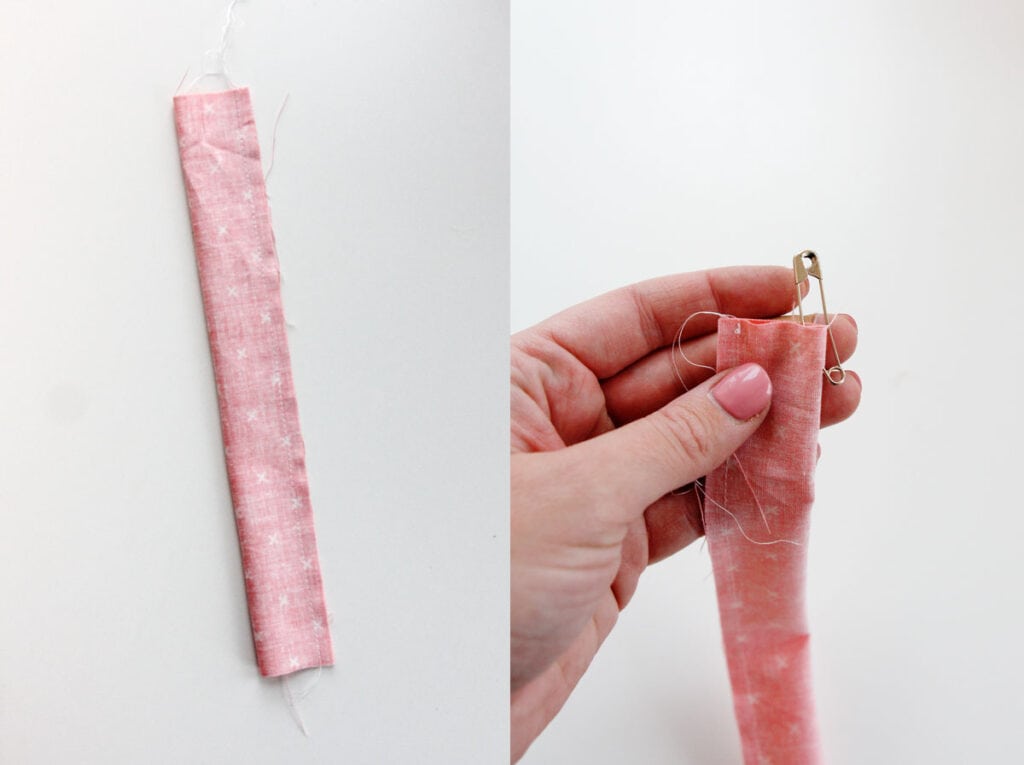 Turn inside out with a safety pin and press well.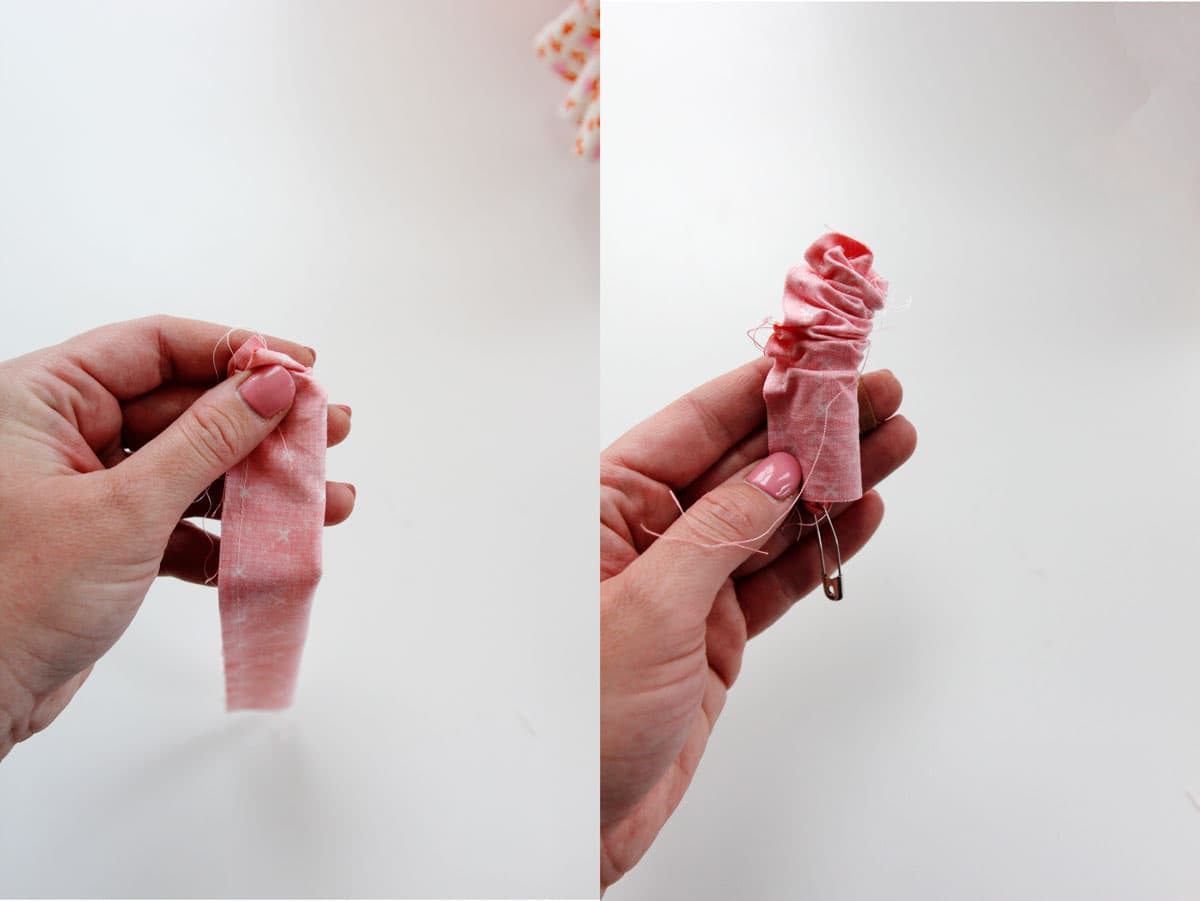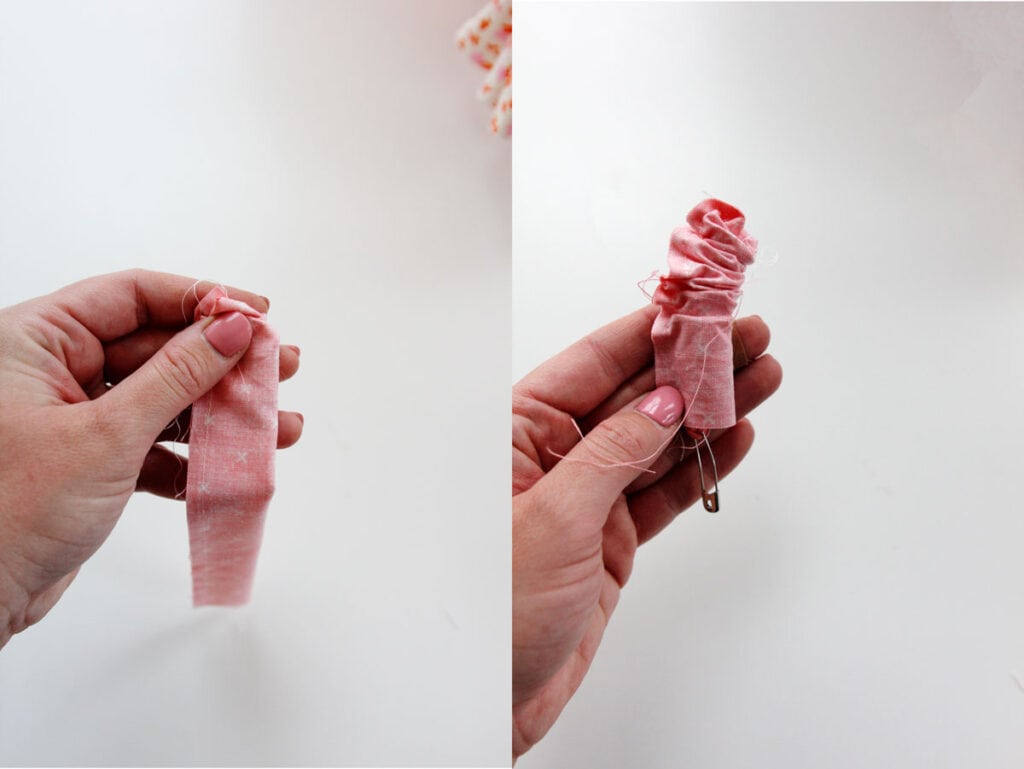 If you want to help the fabric stay crisper, spray the pieces with spray starch before heading to the next step.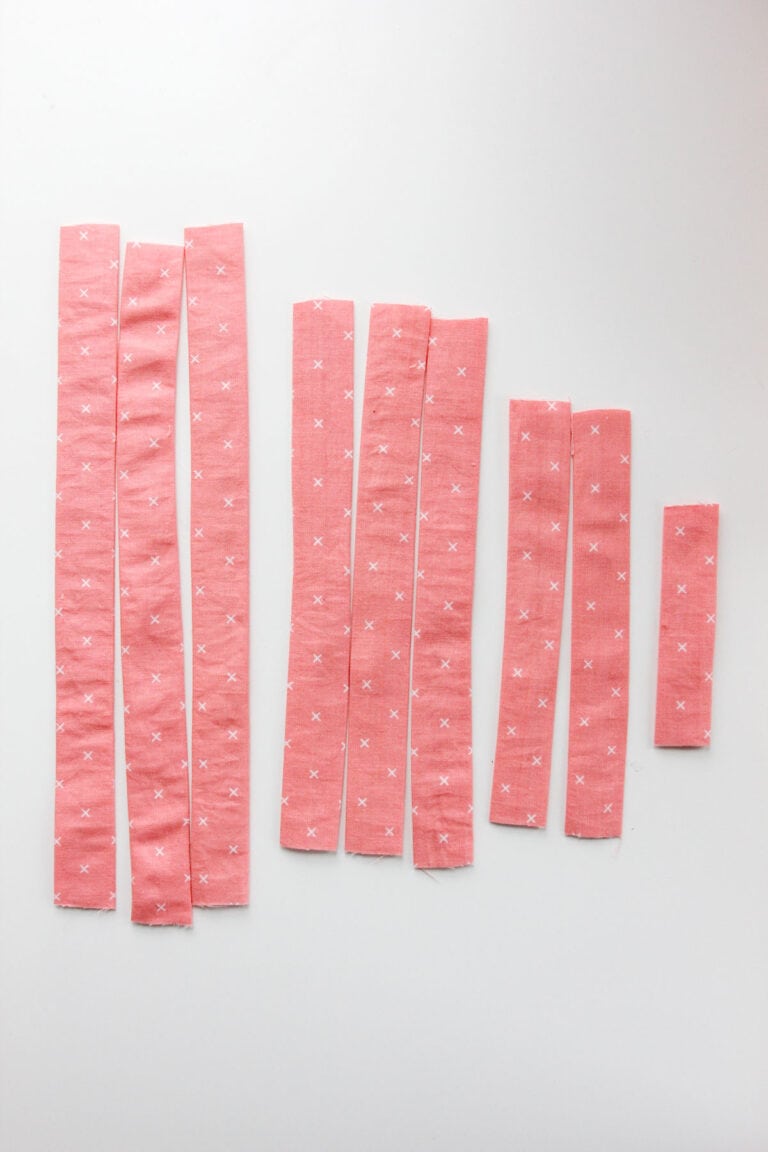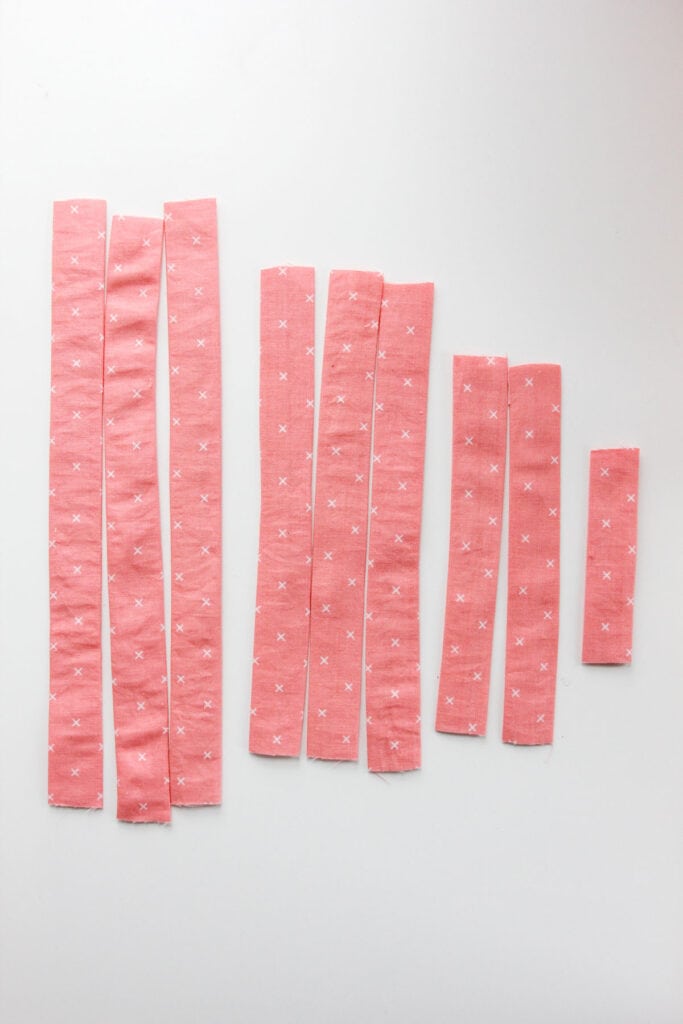 Make each strip, excluding the smallest, into a figure 8 shape and pin in the middle, overlapping the ends.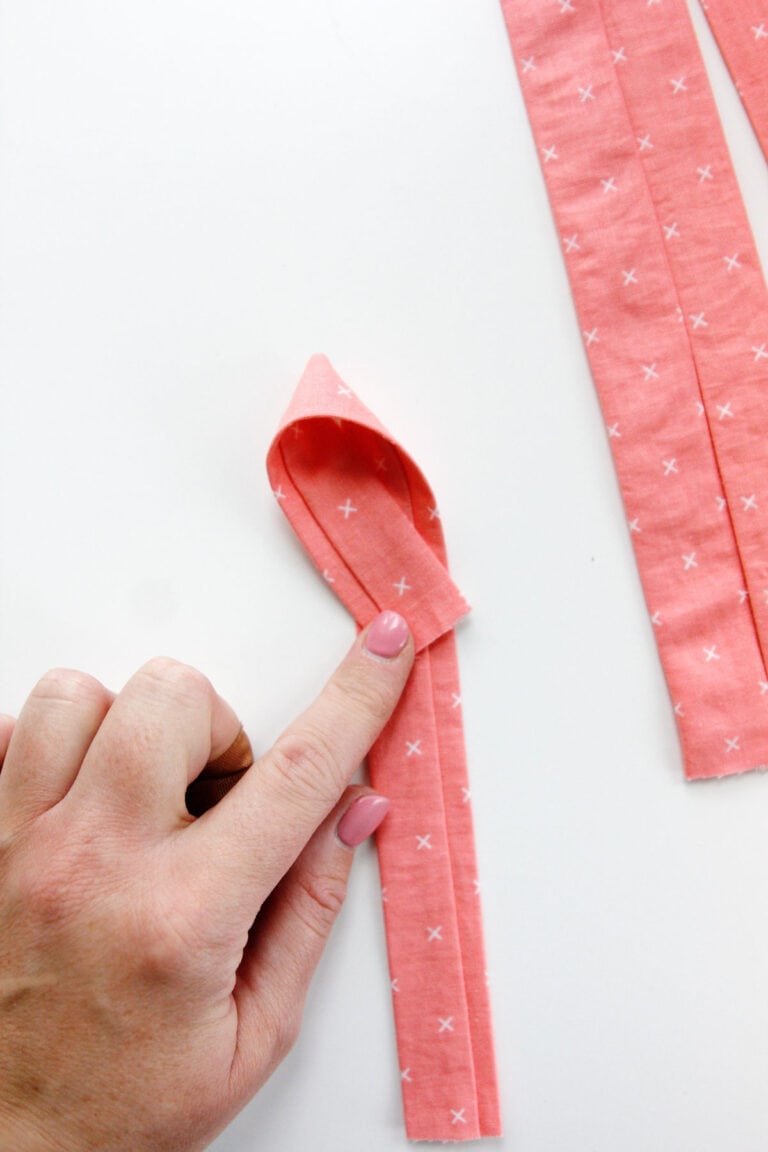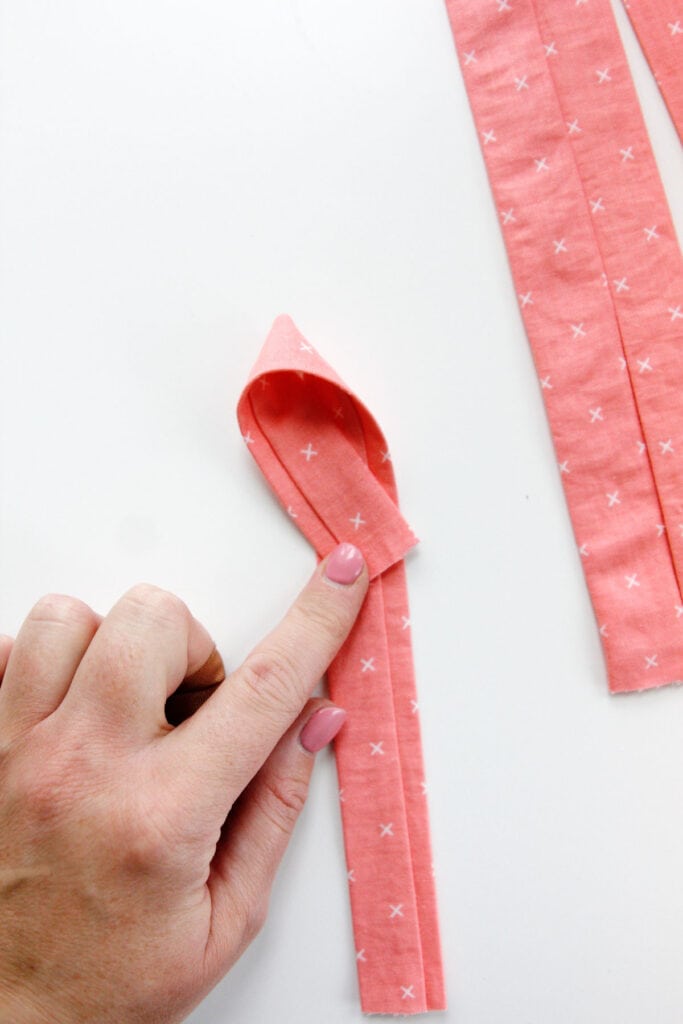 Be sure the bow ends are very pointed. If they aren't, adjust the overlap until the points are sharp.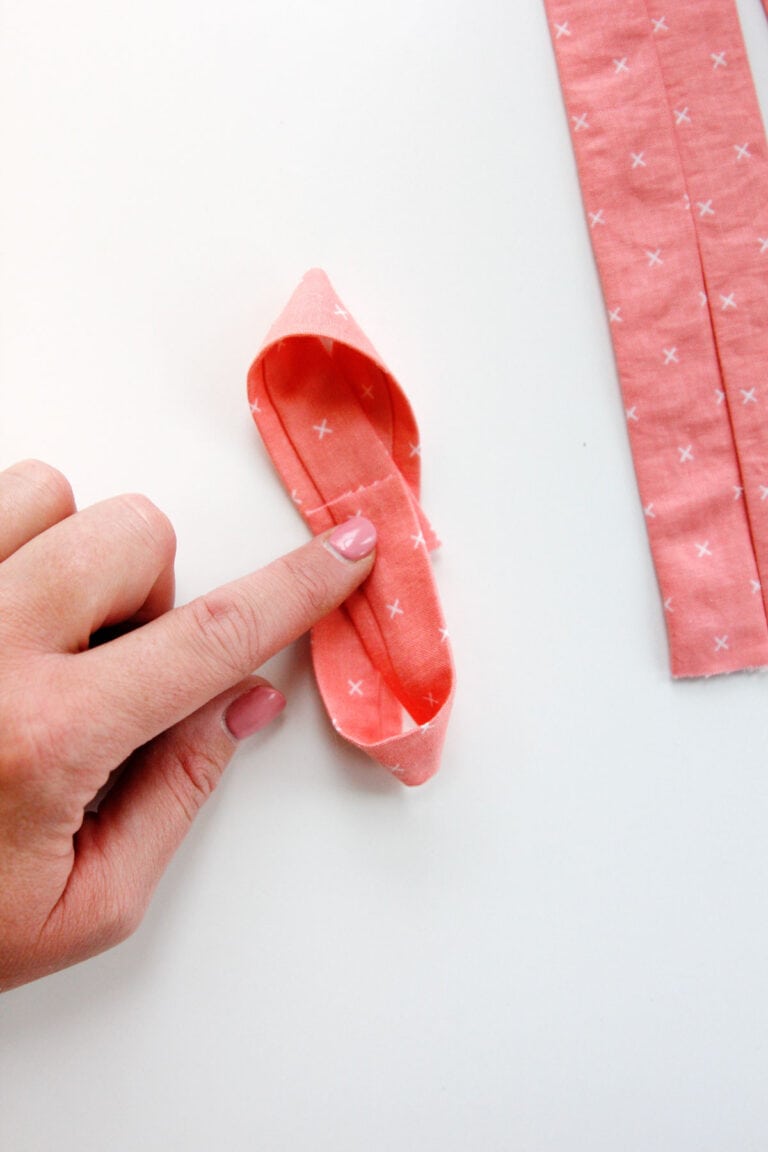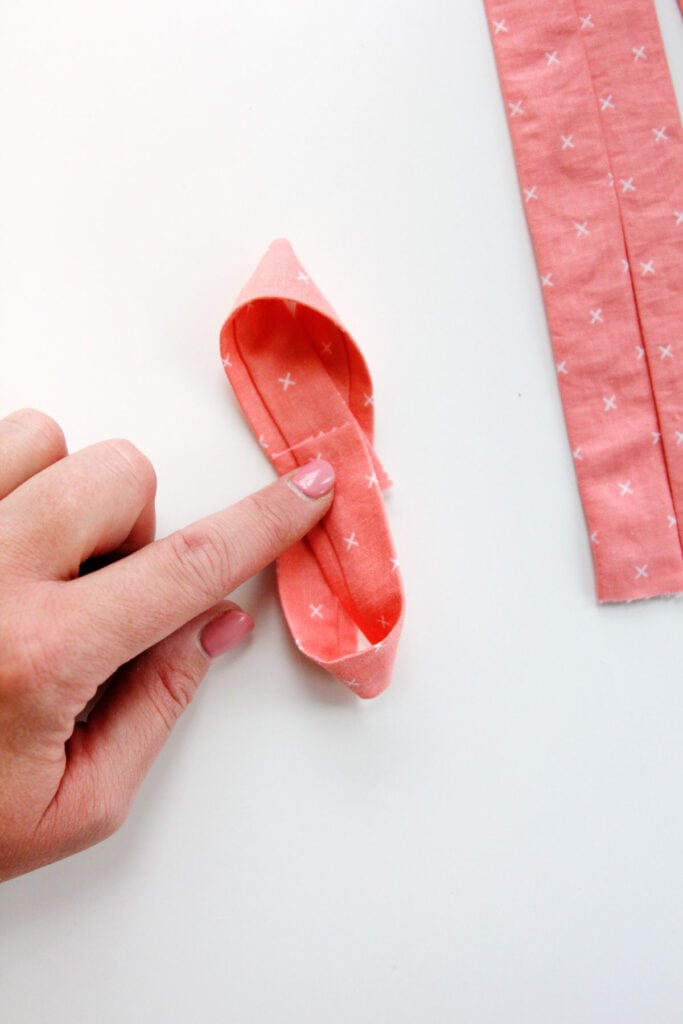 Sew down the middle to keep the figure 8 shape.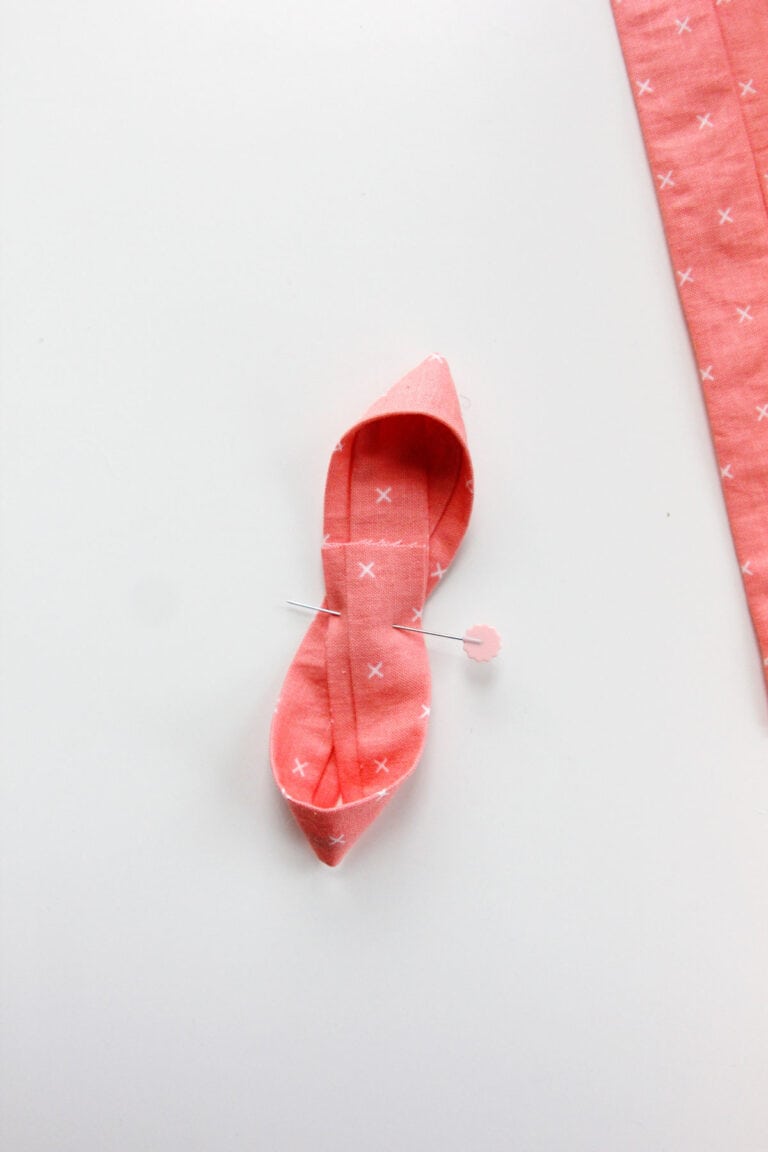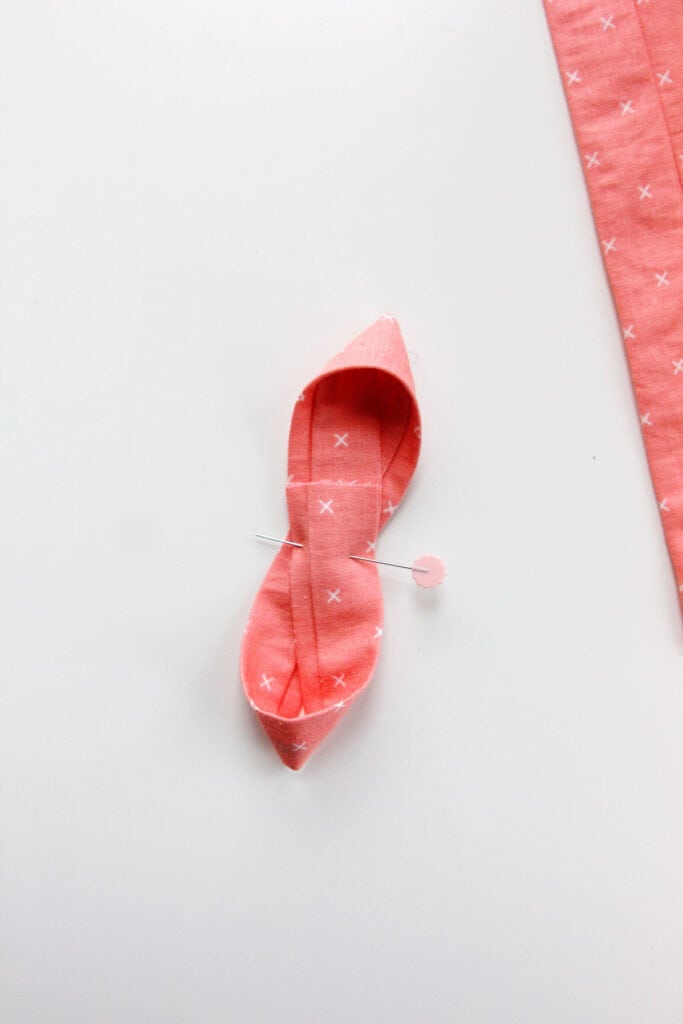 You can use glue for this step instead of sewing but the glue will add some bulk and height to the bows so I prefer to sew the shapes together then glue them.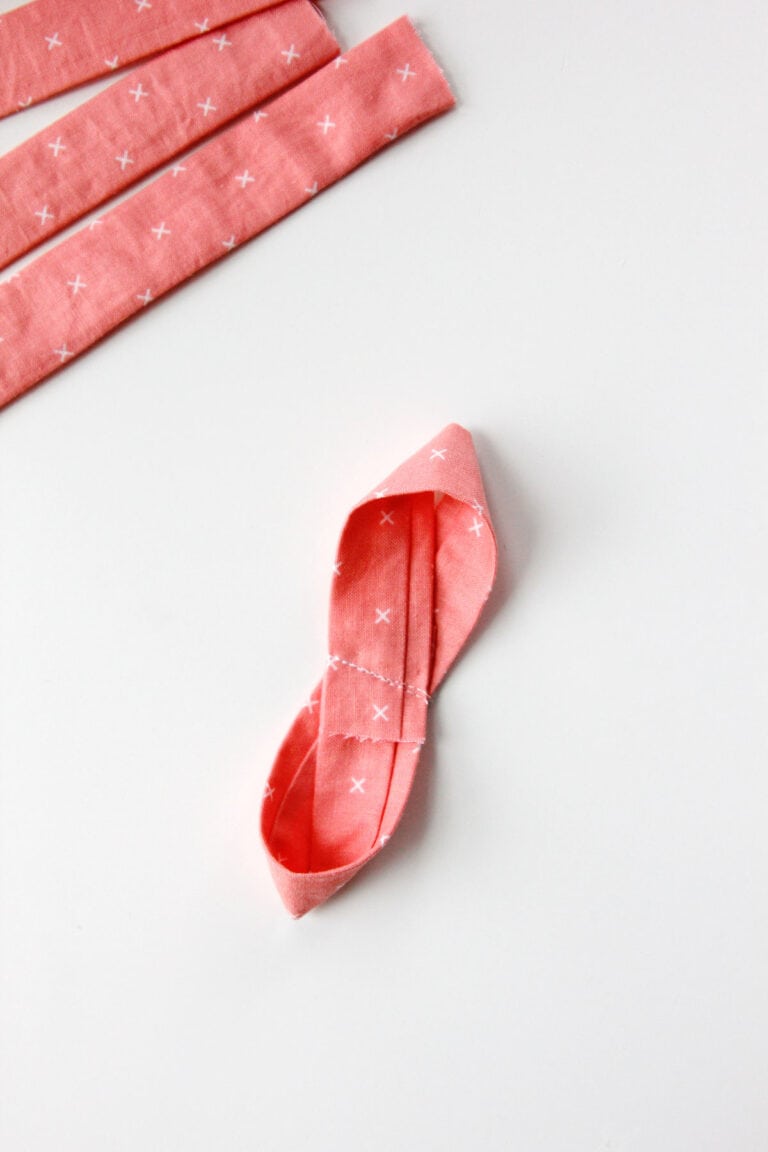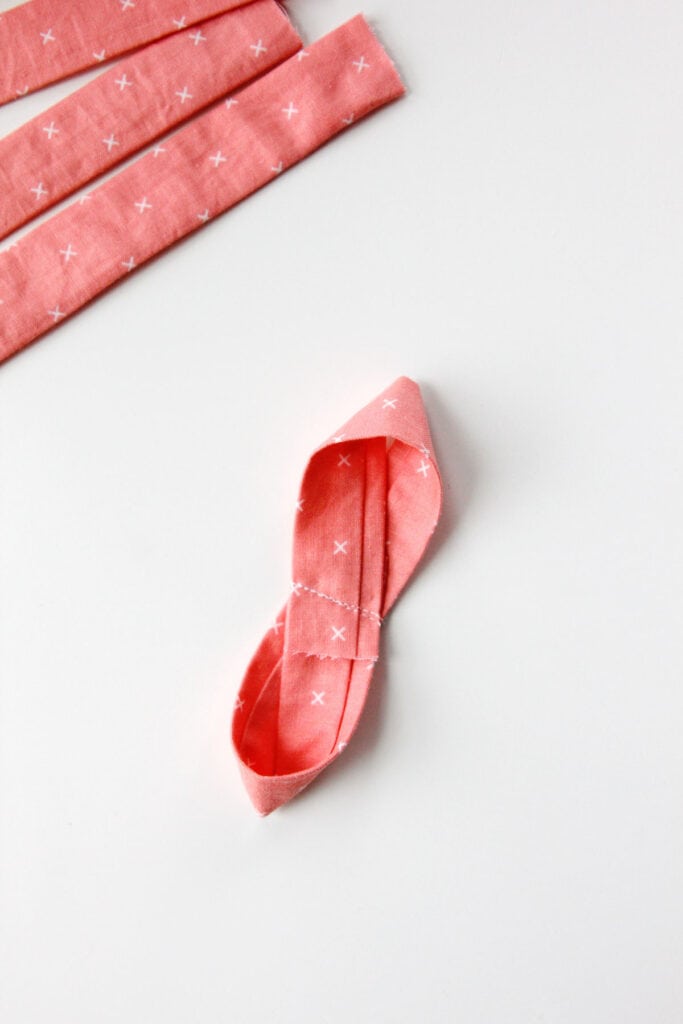 Loop the smallest strip into a circle with about a 3/4″ to 1″ overlap. Sew.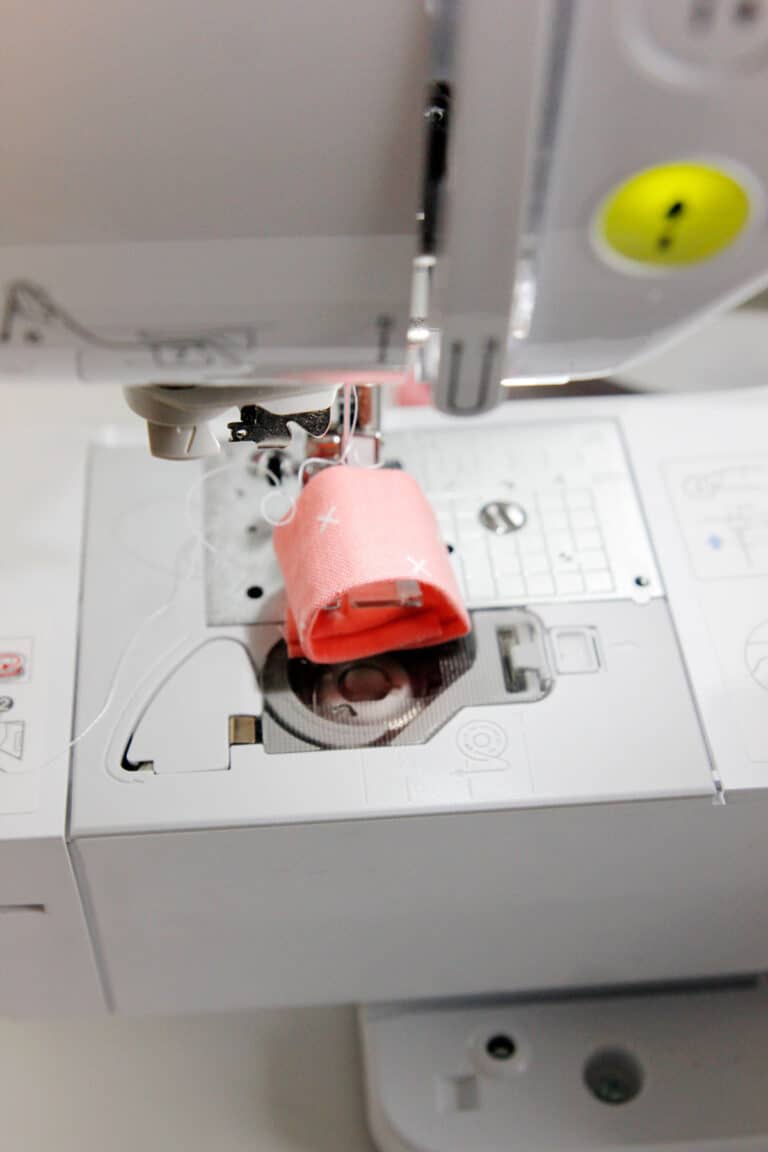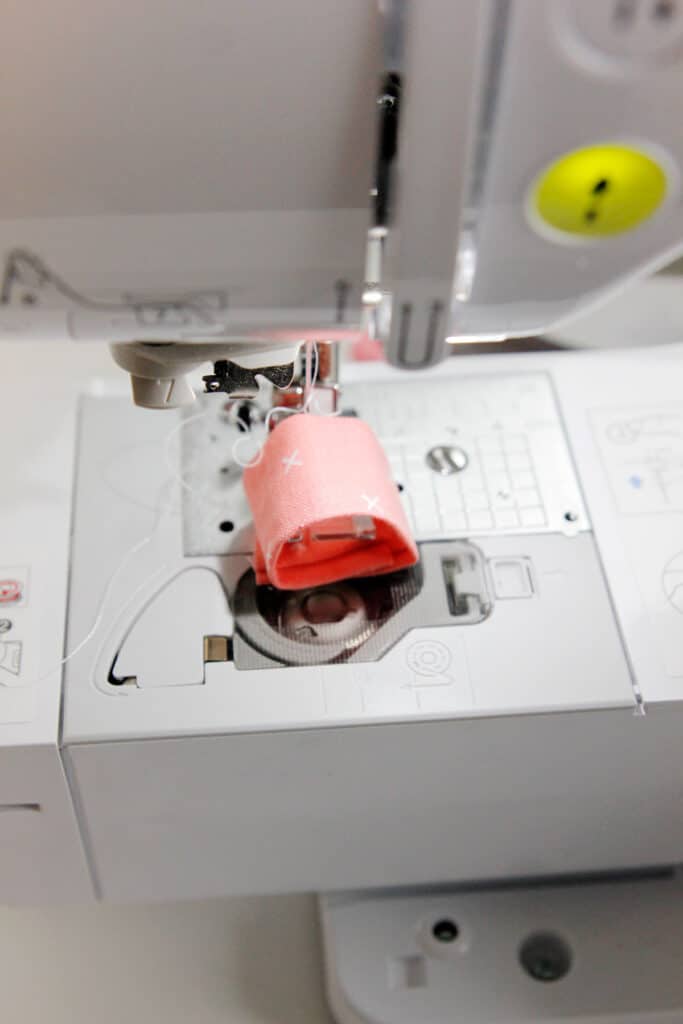 This one is tricky to sew because you have to put it under the presser foot but make sure the top of the loop doesn't get caught in the needle. If you prefer, just glue this one.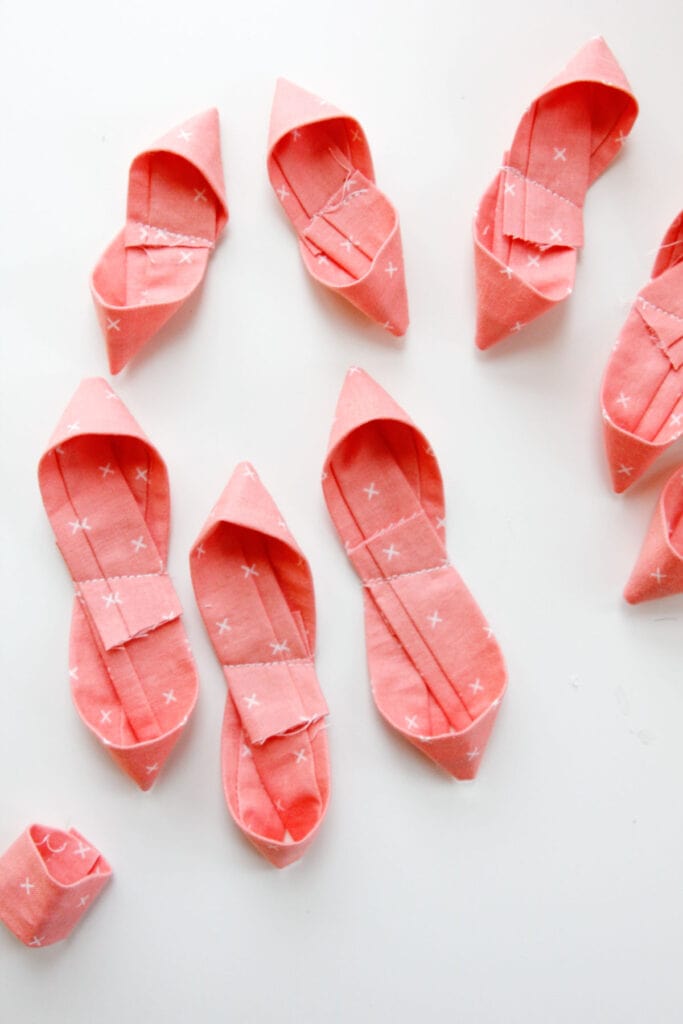 Assemble the Fabric Bow
Stack them up starting with the biggest pieces and stacking to the smallest.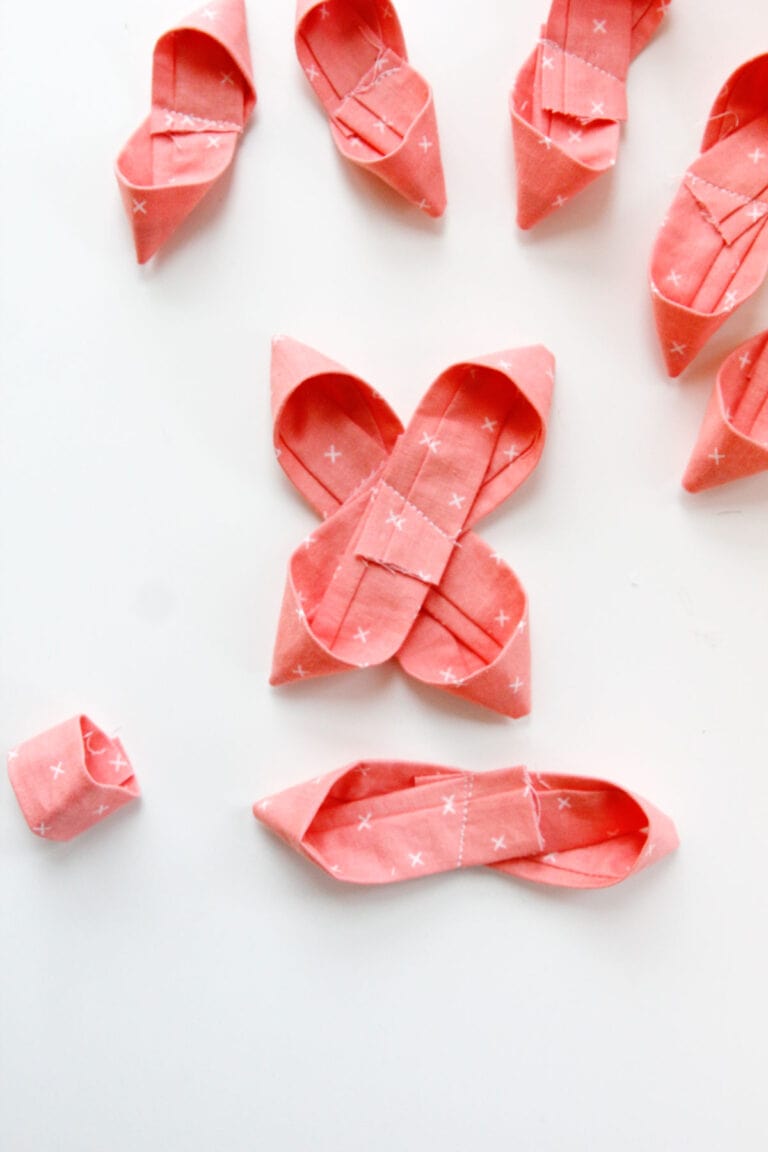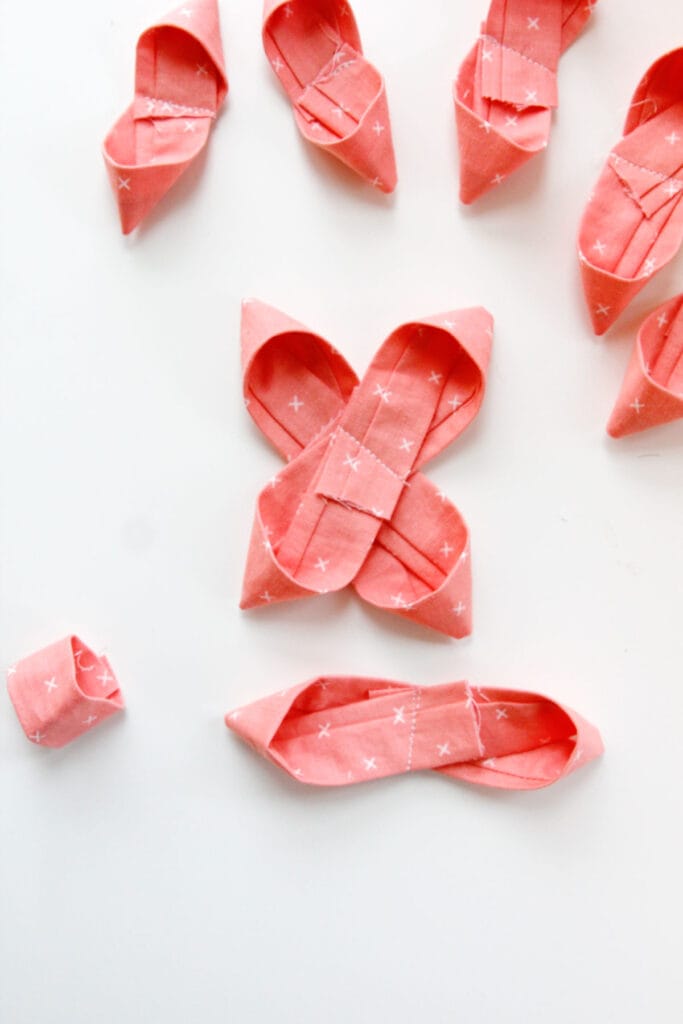 Arrange the pointed ends so they are in between those in the lower stacks.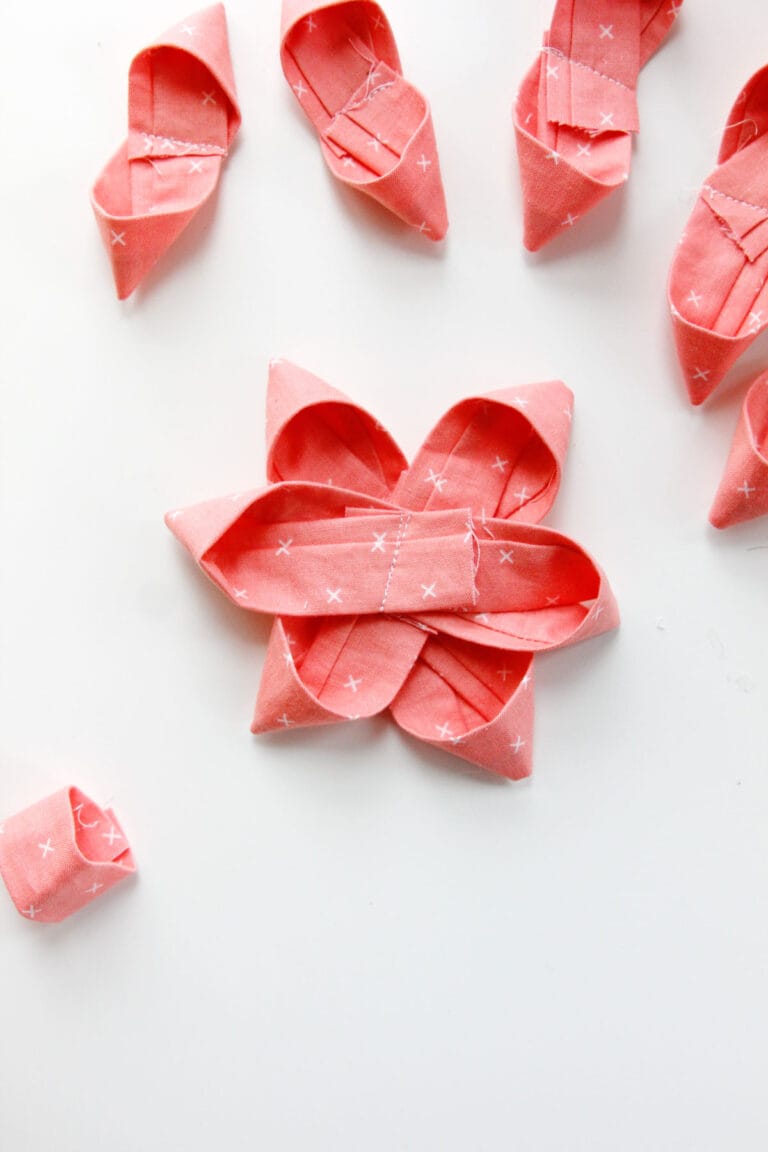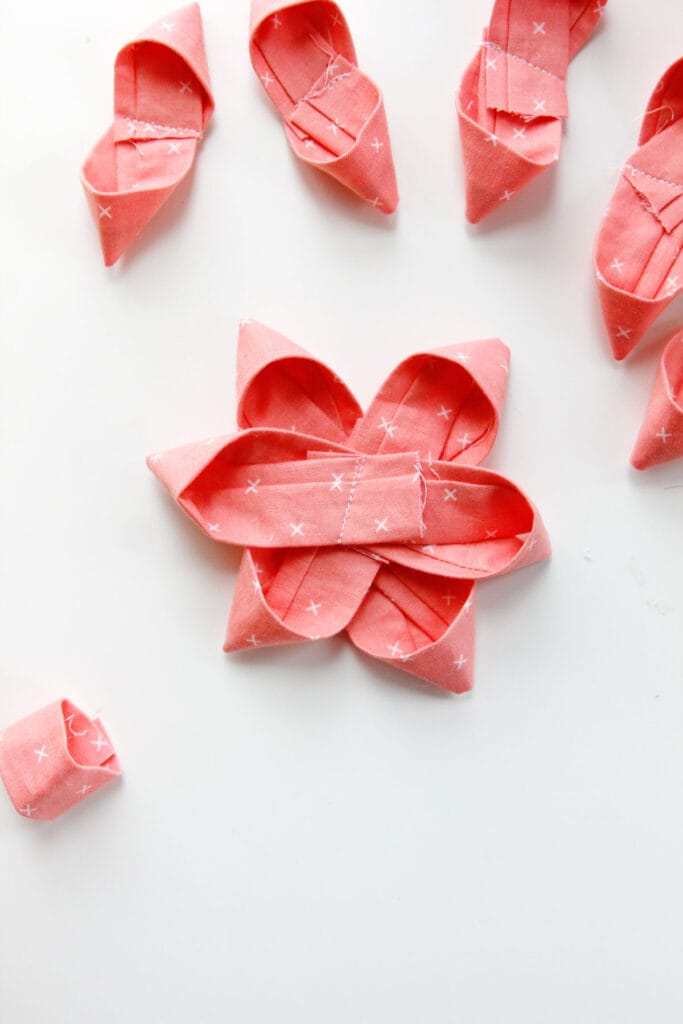 When you have an arrangement you like, glue them together starting at the bottom.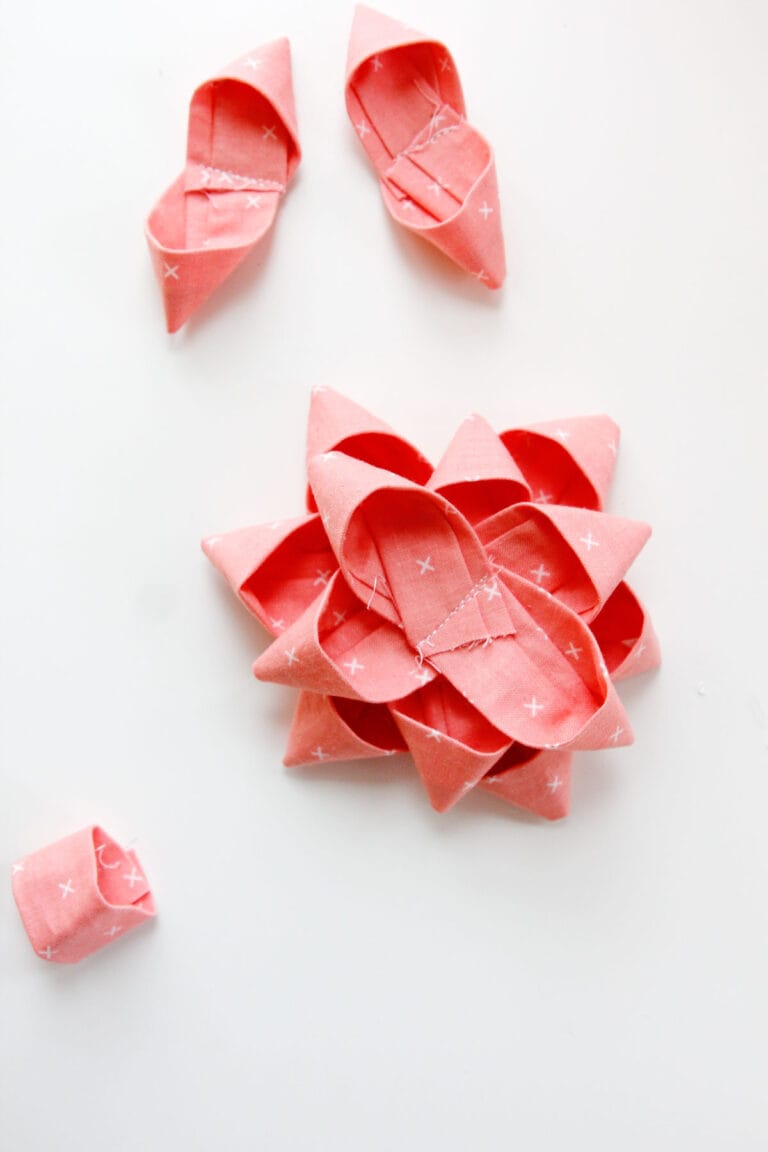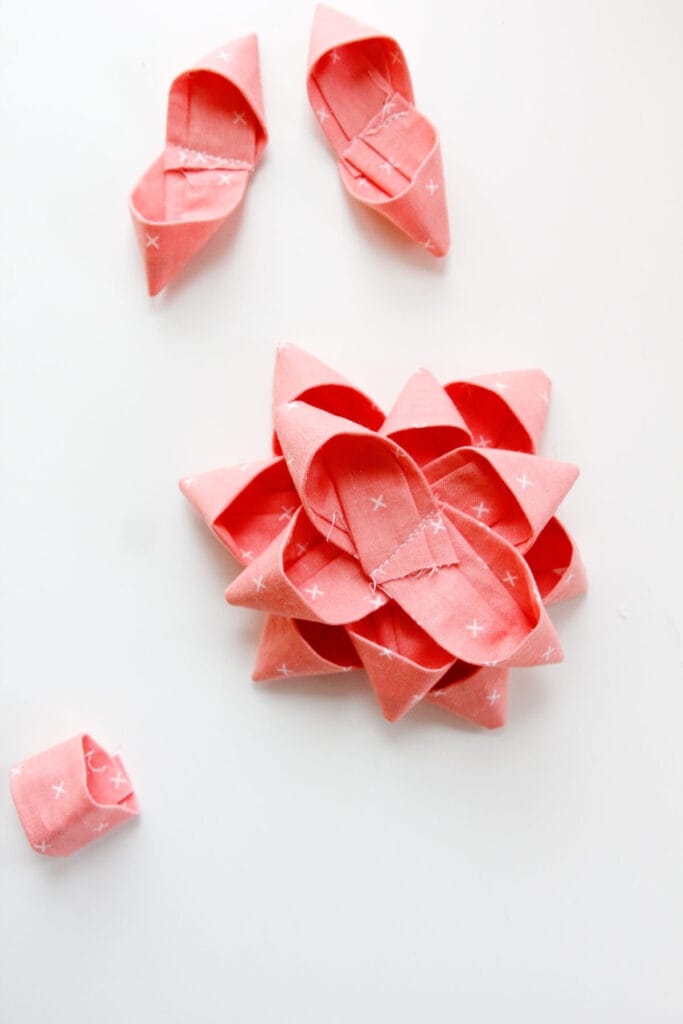 Keep stacking until you have used up all the figure 8 shapes.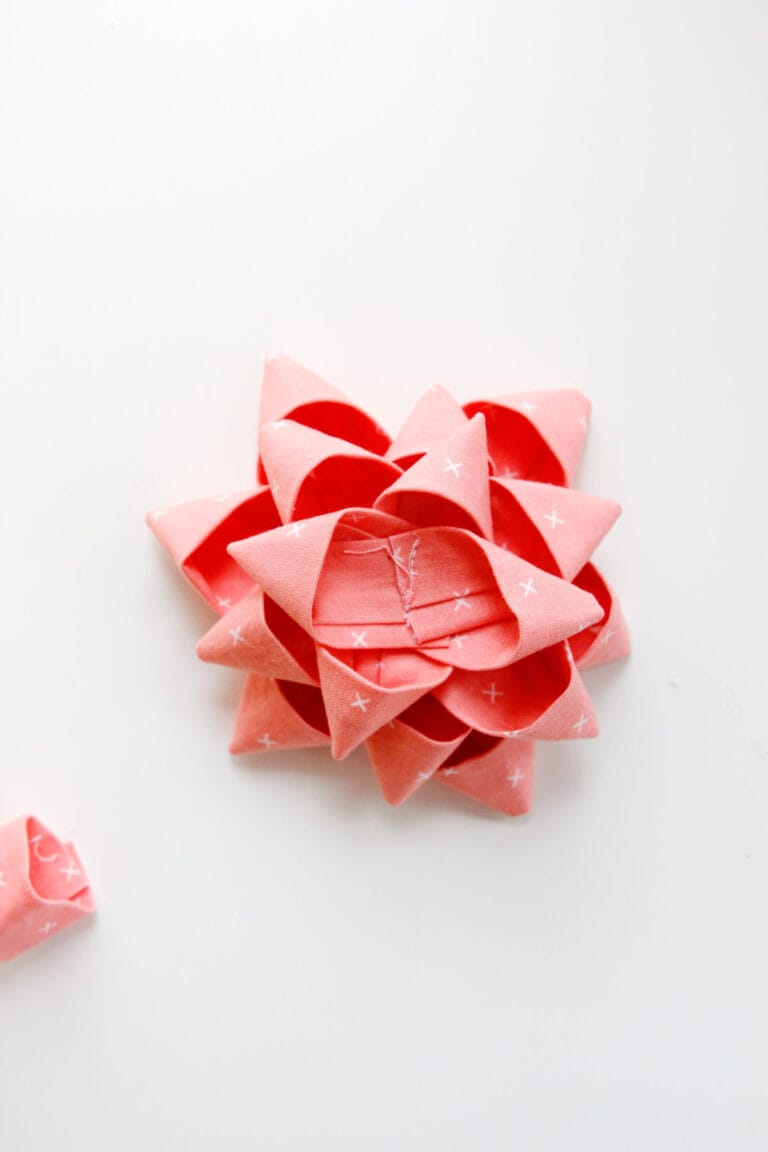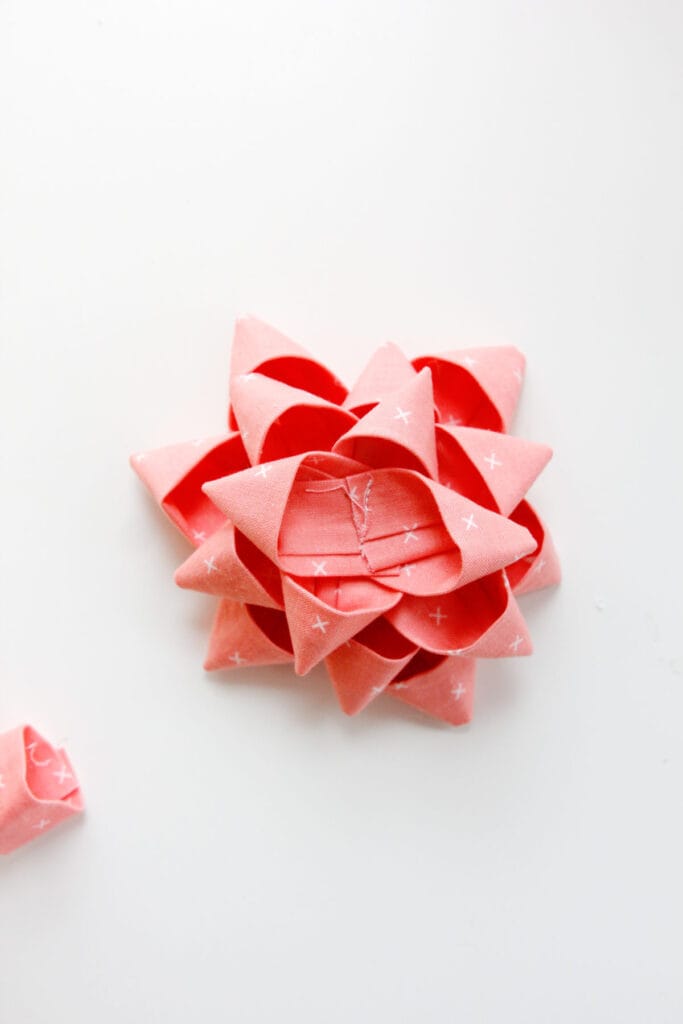 Then glue the loop on.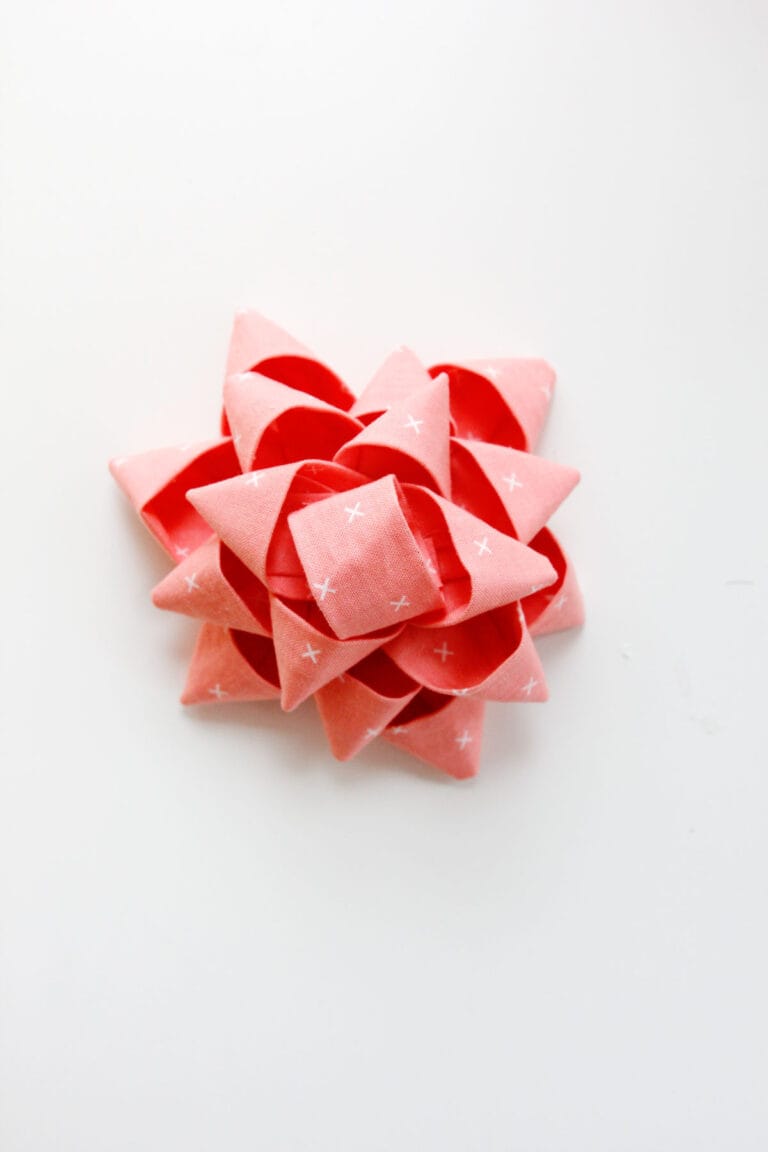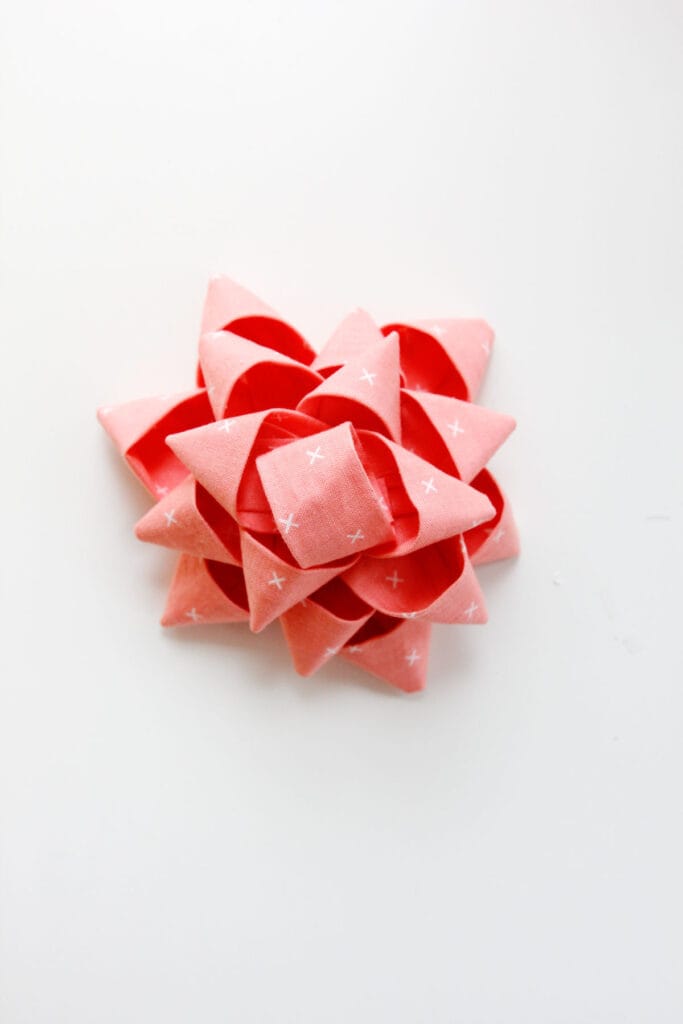 Glue the bow onto a length of foldover elastic OR a clothespin or hair clip. If using elastic, you can decide how long you want the elastic to be. Use a 20″ strip for a smaller gift or 36″ strip for larger gifts. You can stretch and loop these over gifts in different ways. Make a few different sizes for different occasions and box sizes.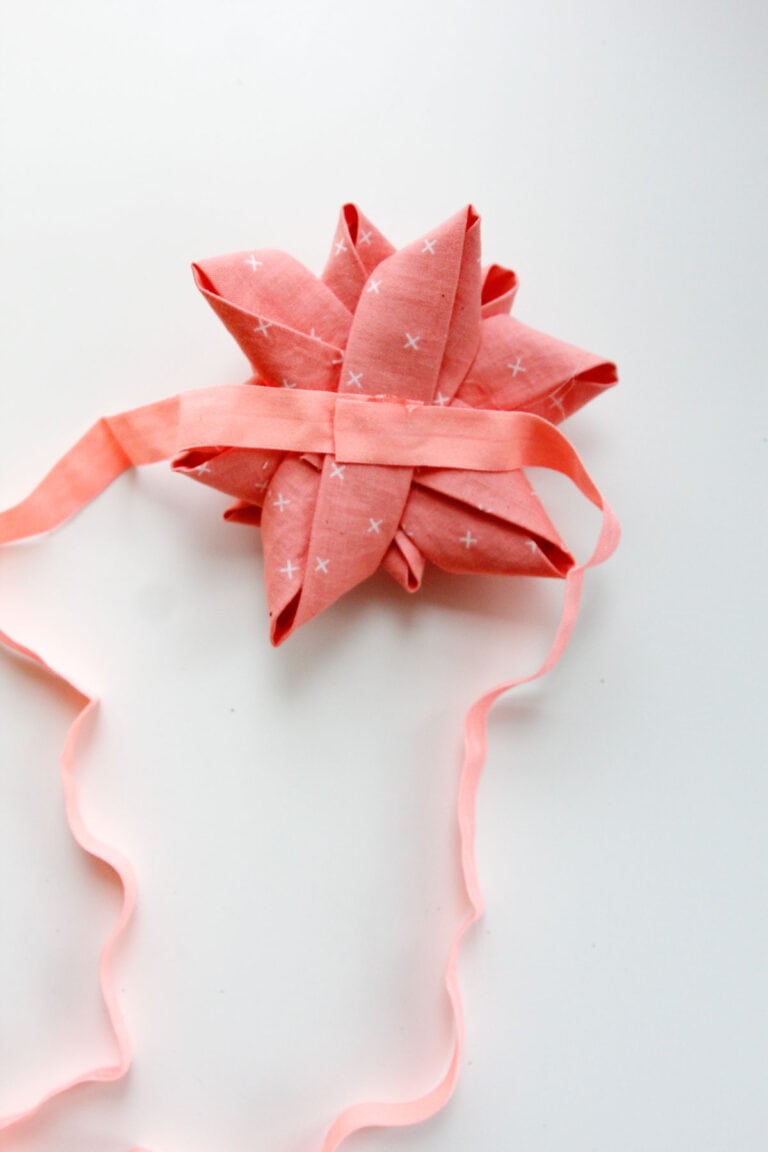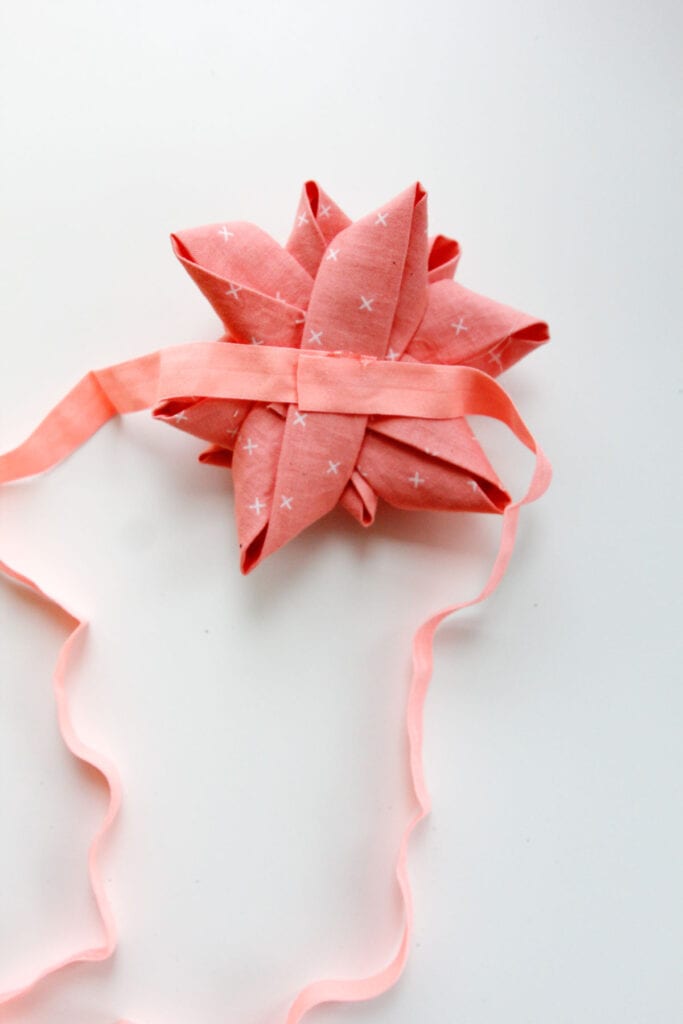 Now you are ready to wrap!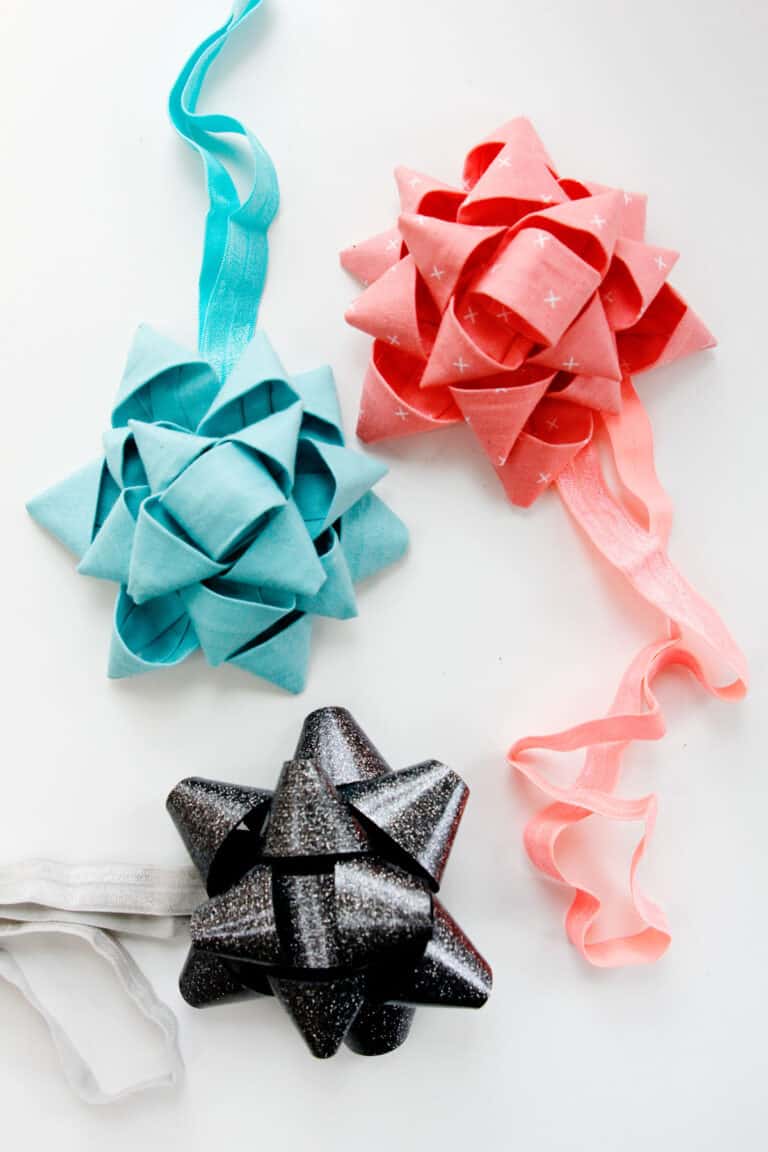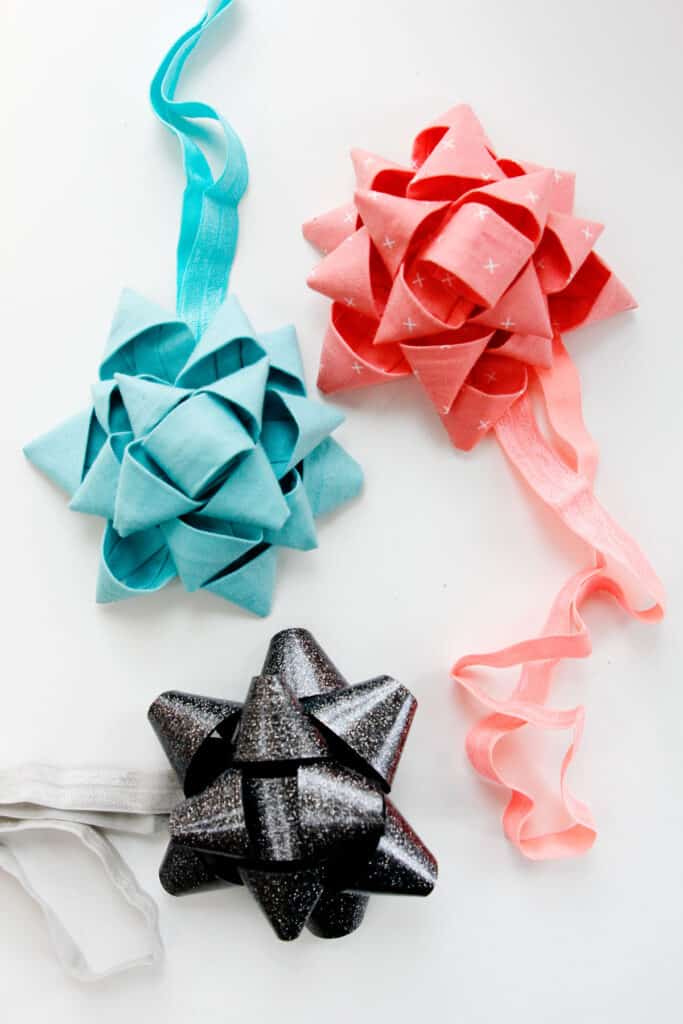 No sew gift bows with leather
Instead of fabric, try using pleather or leather sheets! The black bow above is made with glittery leather. Instead of cutting the strips 2.5″ wide, cut the strips 1″ wide with the lengths of the pattern pieces. You won't have to do any sewing for these ones and they are really cute! My leather was bulky so I used less of the strips.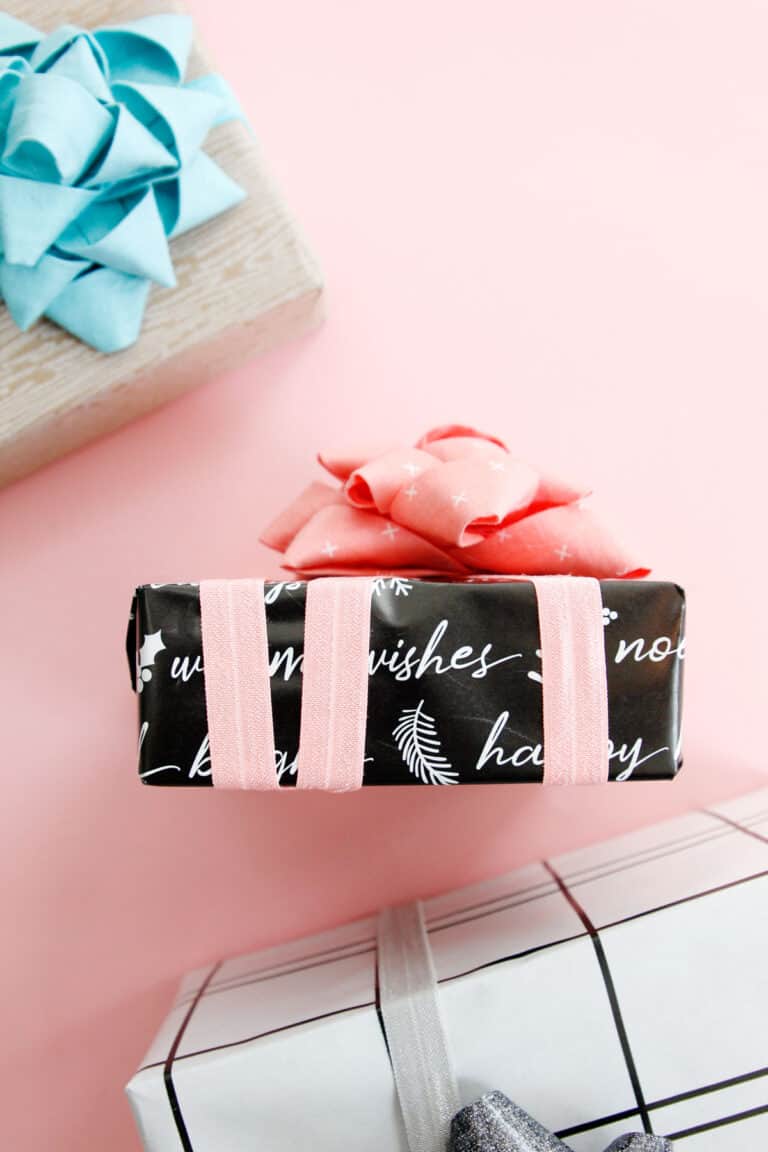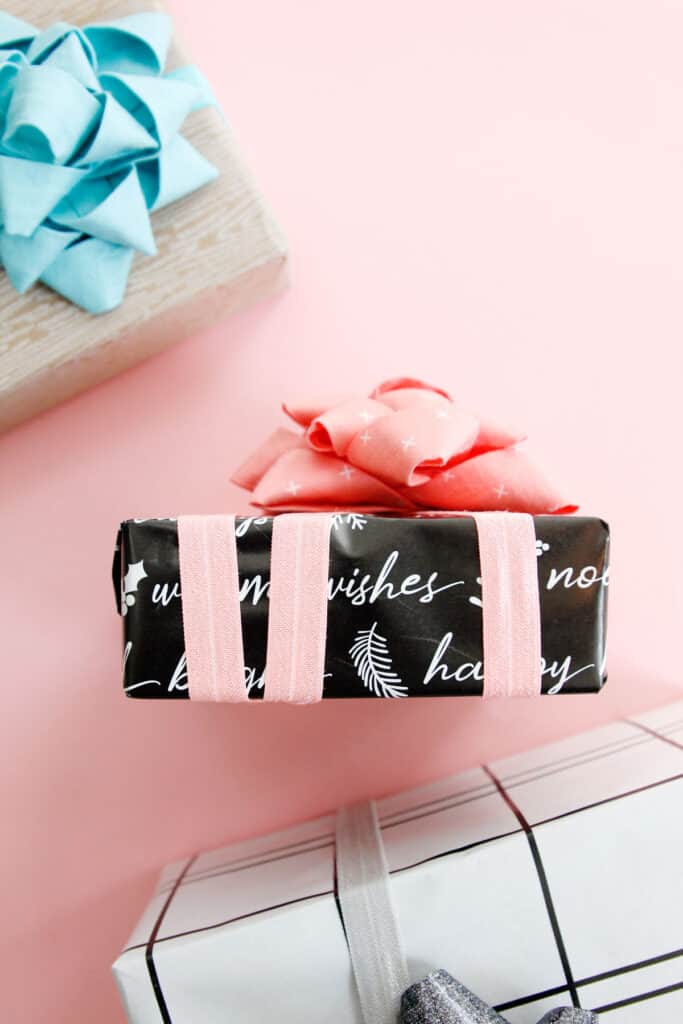 Stretch the elastic over a gift or clip it to a gift bag and reuse your DIY Christmas gift bows again and again!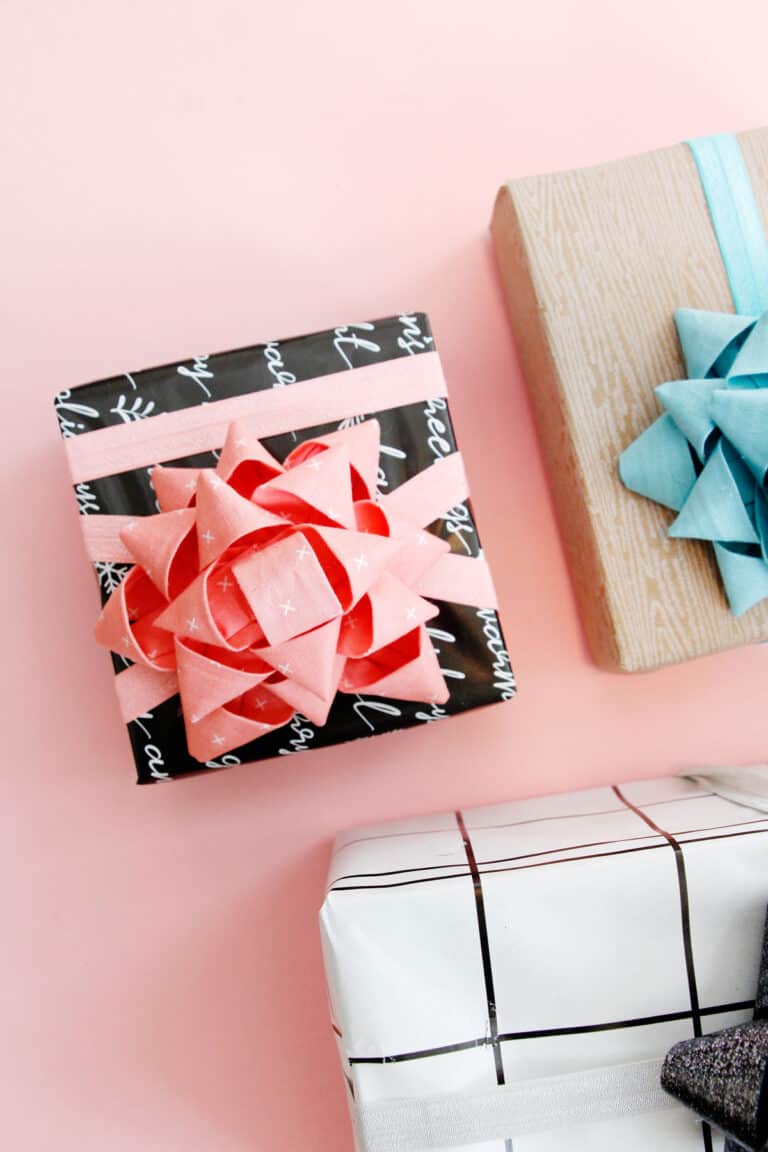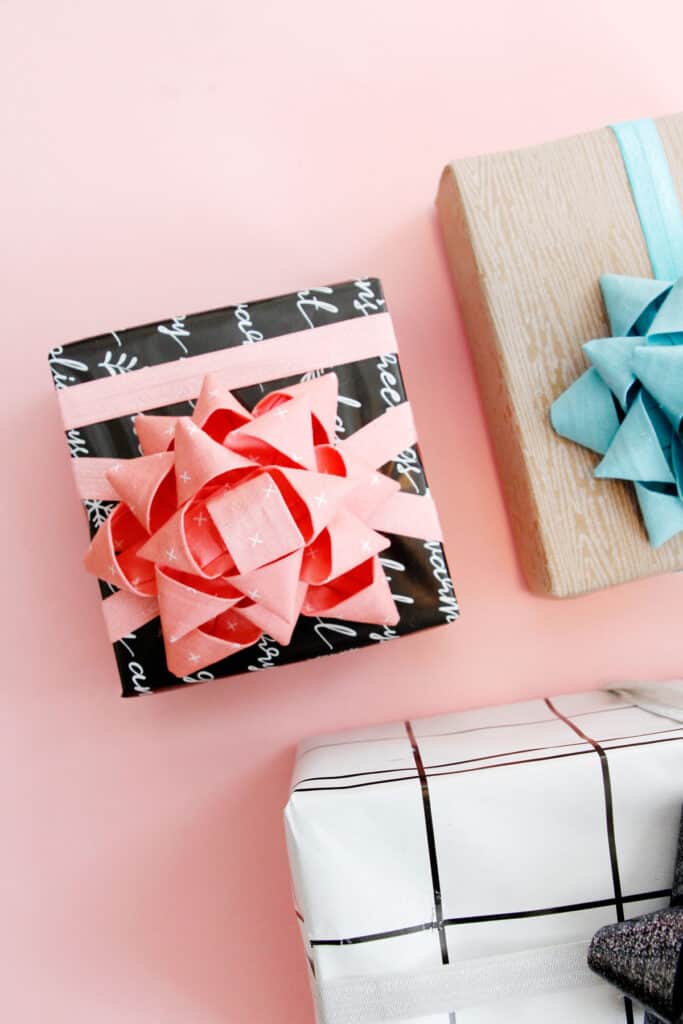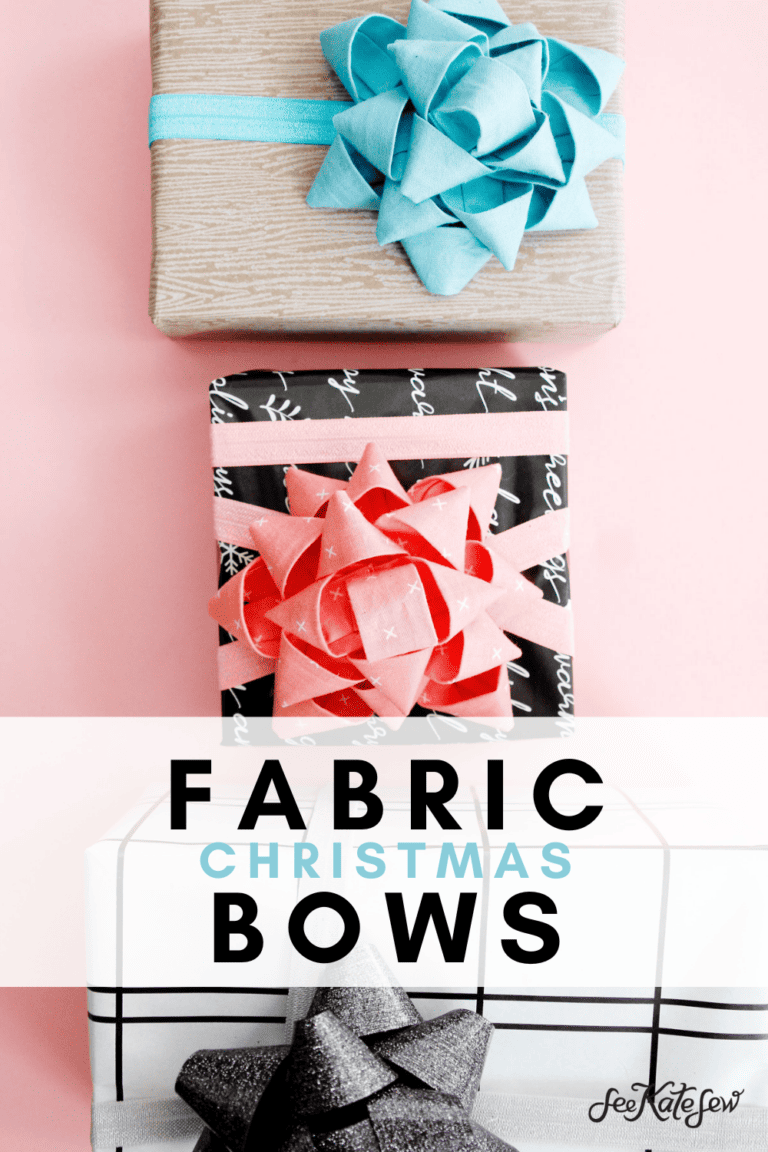 More Christmas Sewing Projects