This no sew felt gingerbread man ornament pattern project is a great way to get into the Christmas spirit without baking! Plus they are so much fun to decorate with fake frosting or puffy fabric paint!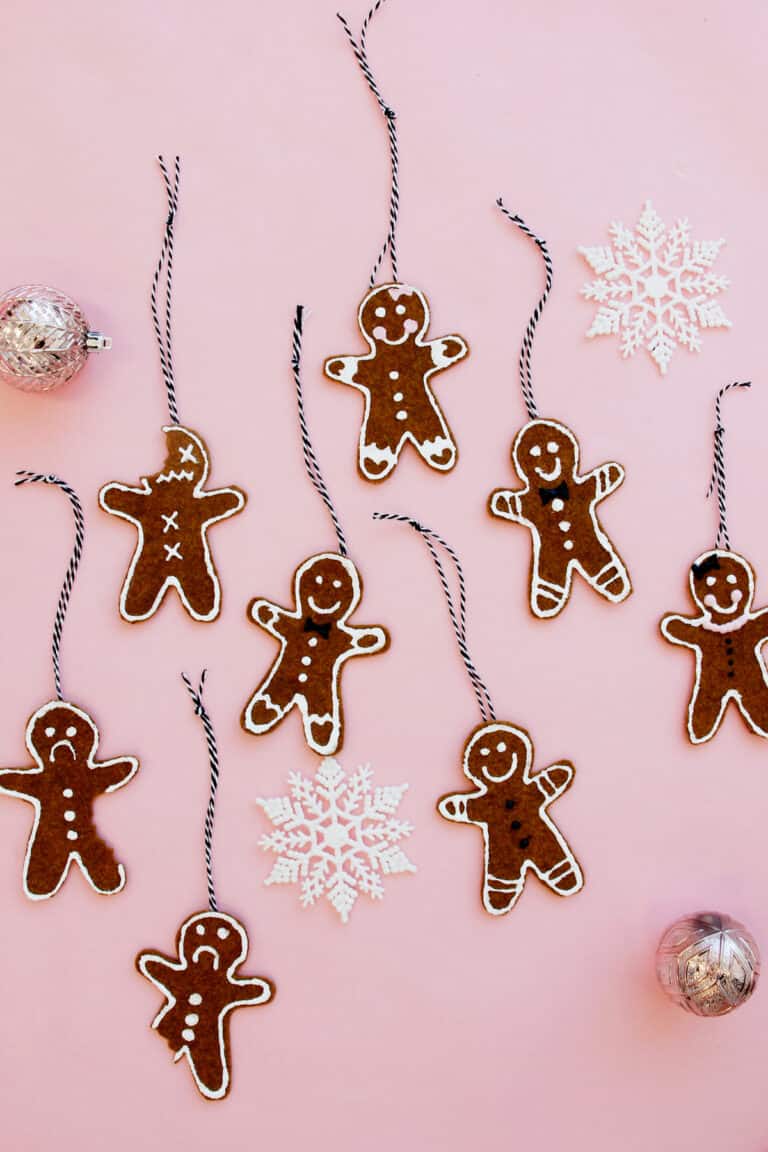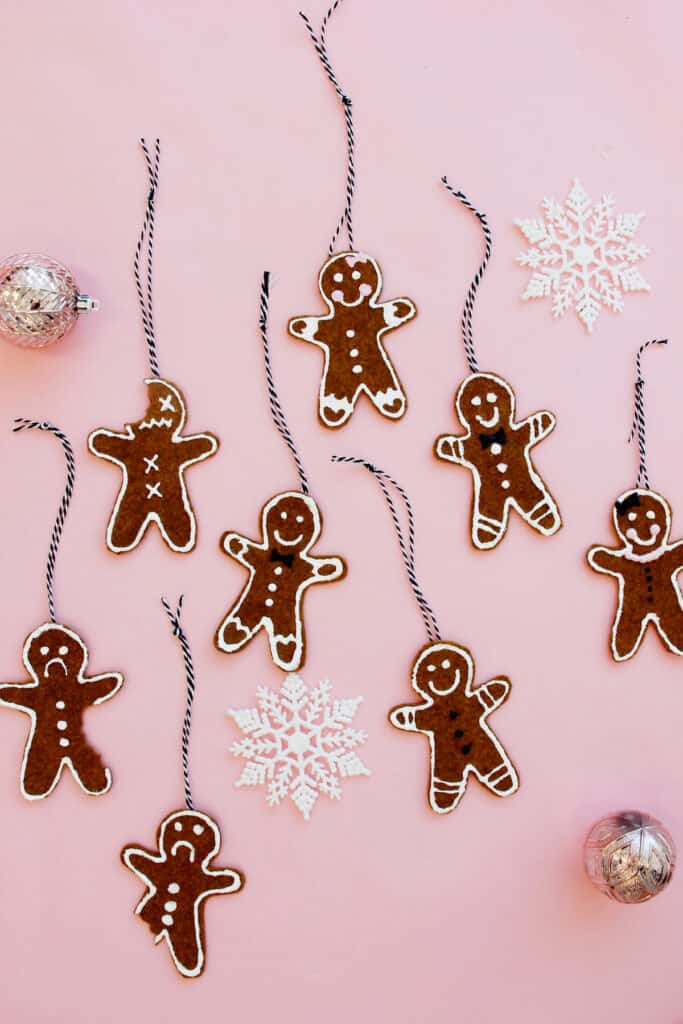 Make the felt gingerbread ornaments and let your kids decorate! Gingerbread people are such a fun decoration to have on your tree!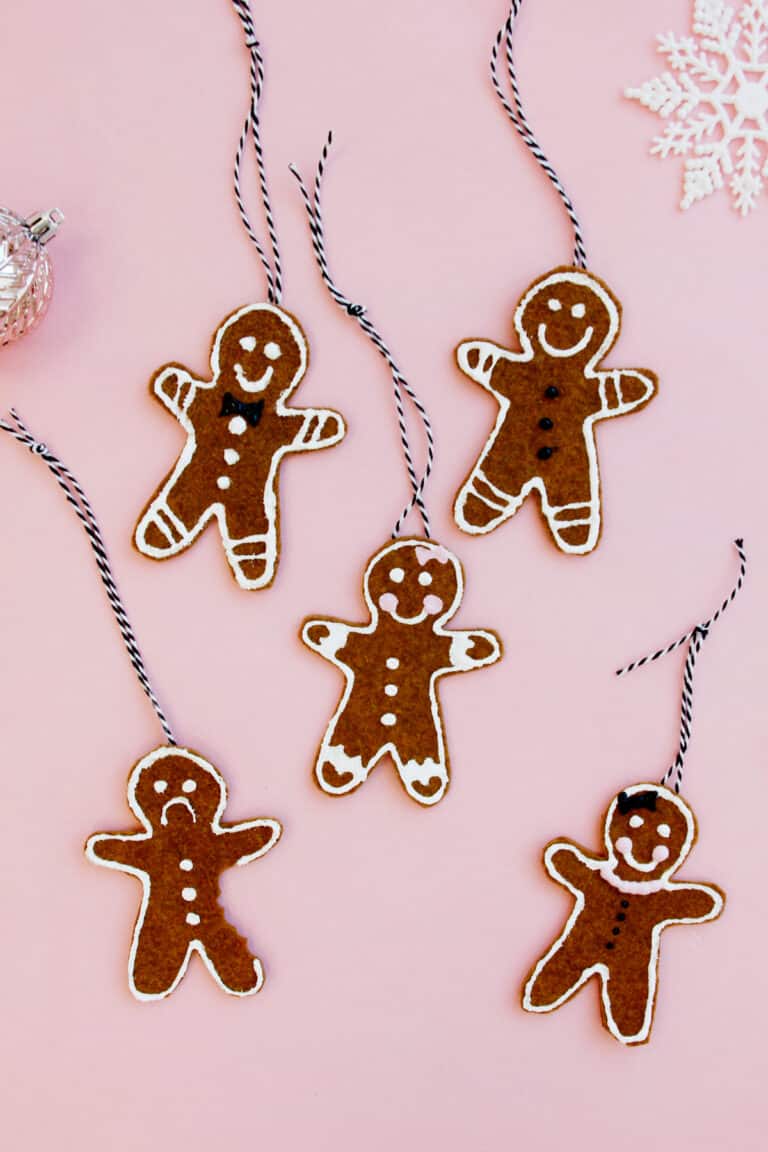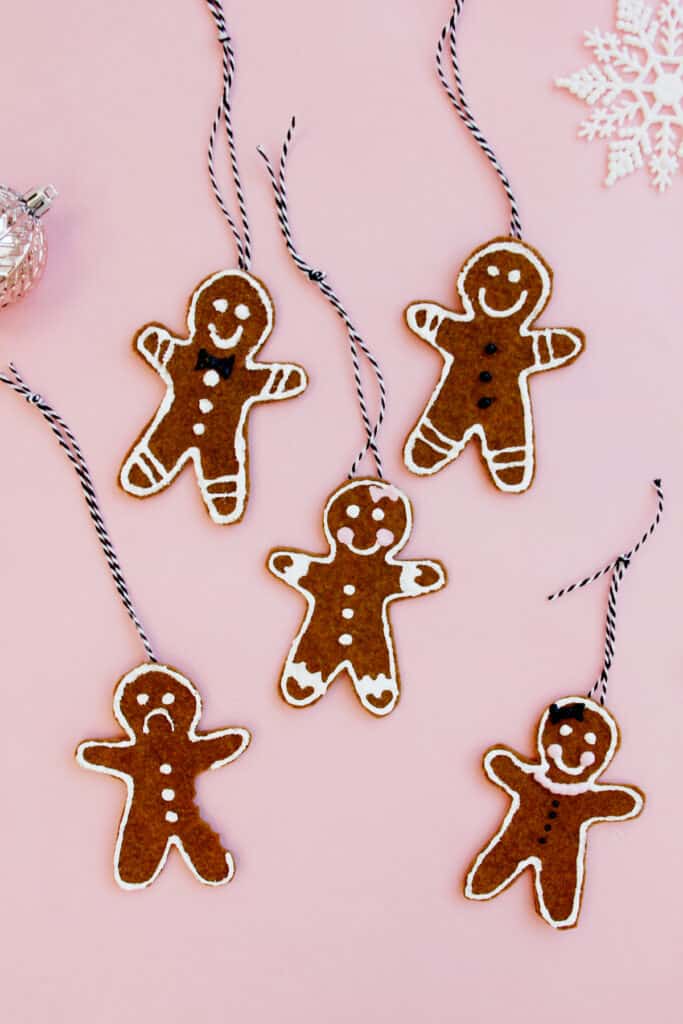 Felt shapes are easy to cut, much easier than making real cookies! This pattern doesn't require stuffing or stitches, it's a NO SEW project!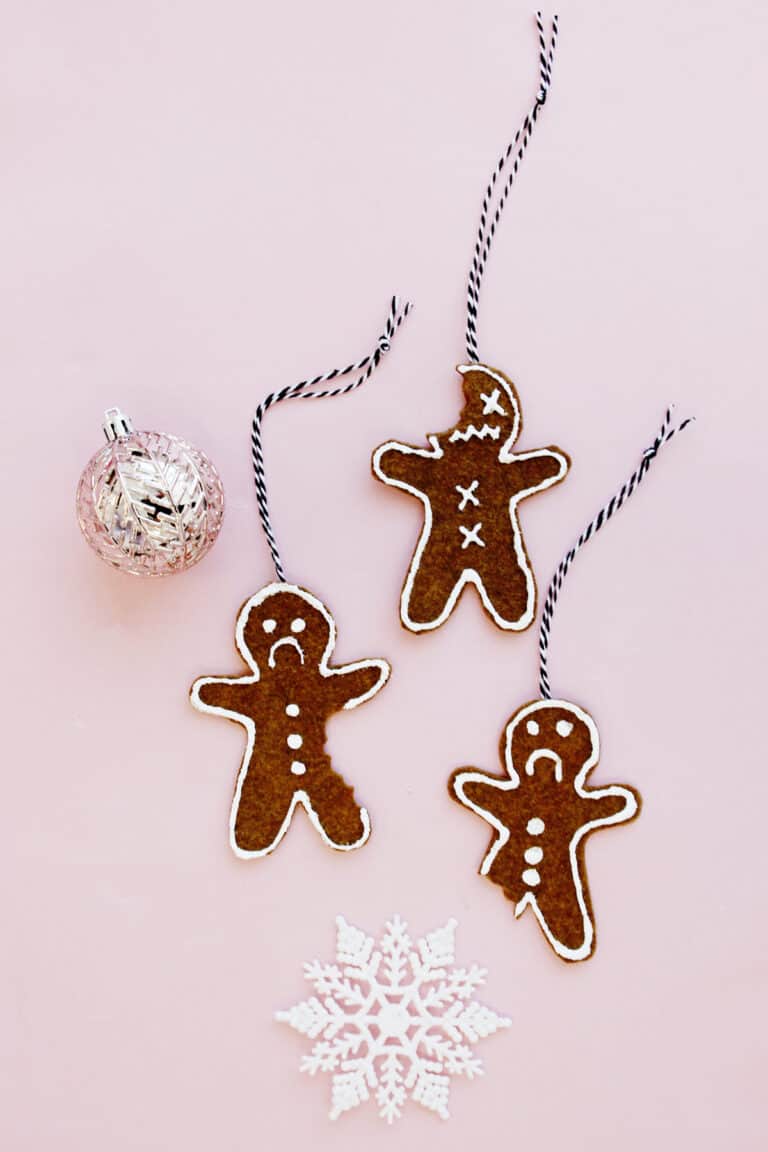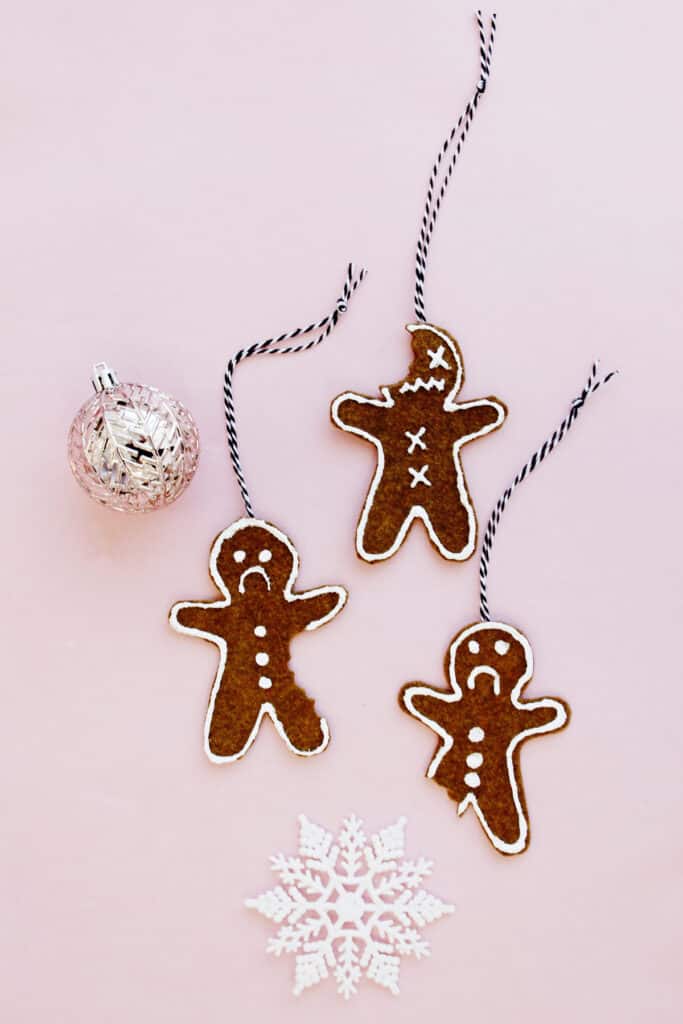 Make your gingerbread men a matching house with the templates in this blog post!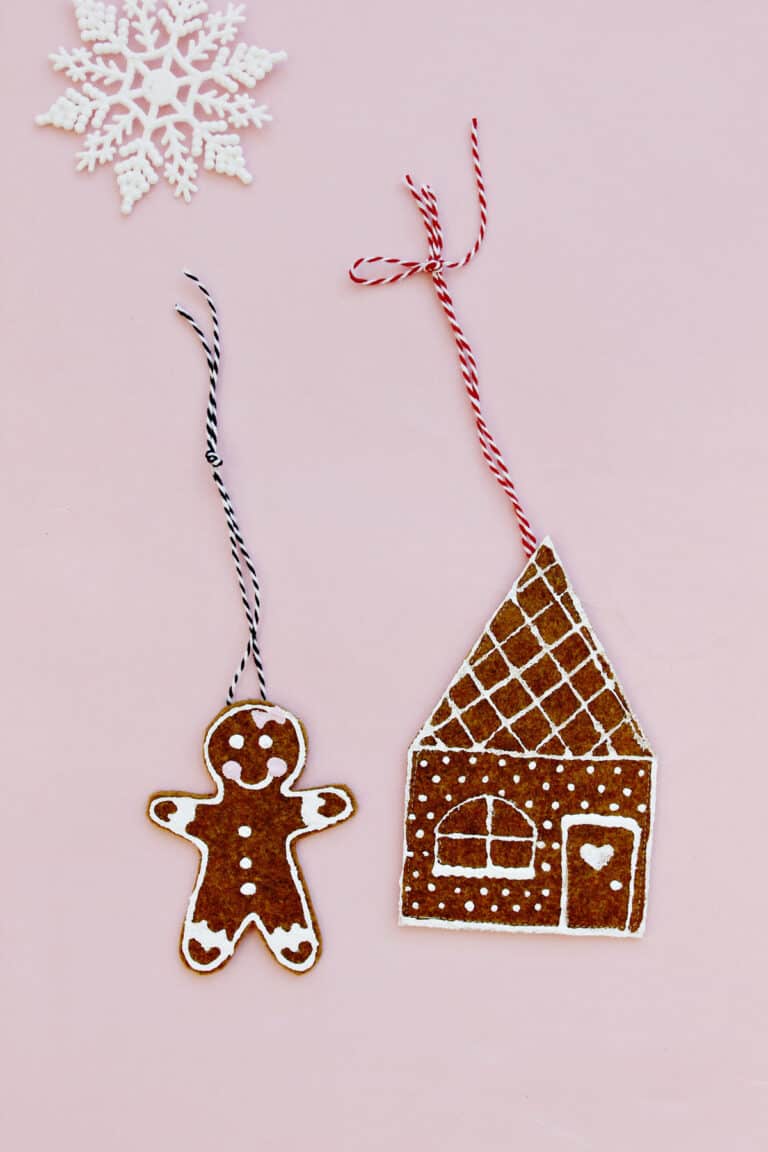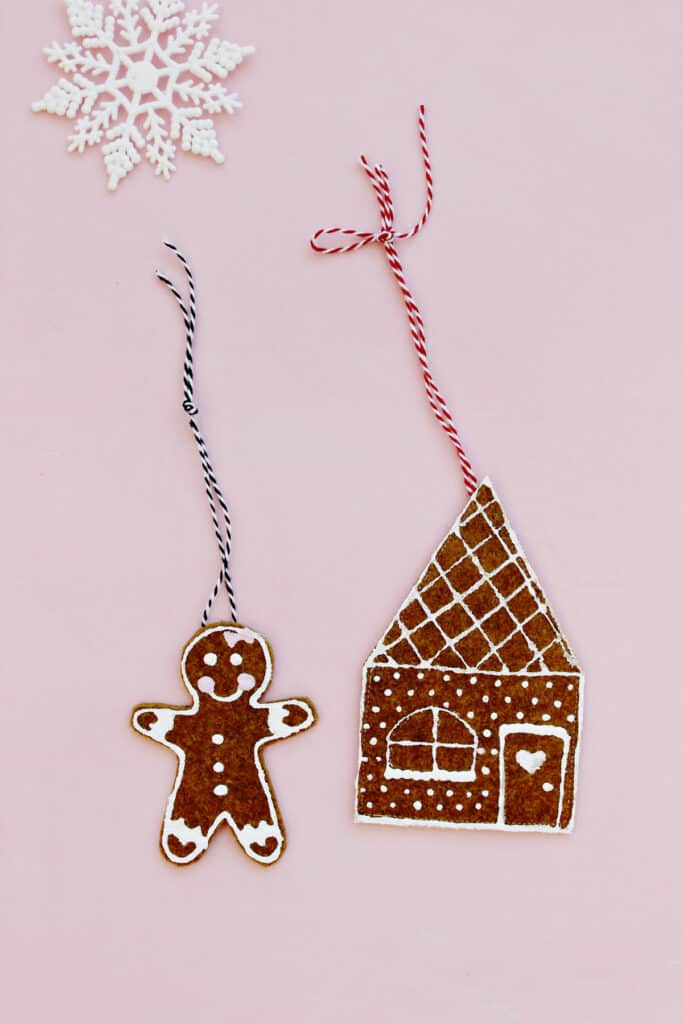 No Sew Felt Gingerbread Man Ornament Materials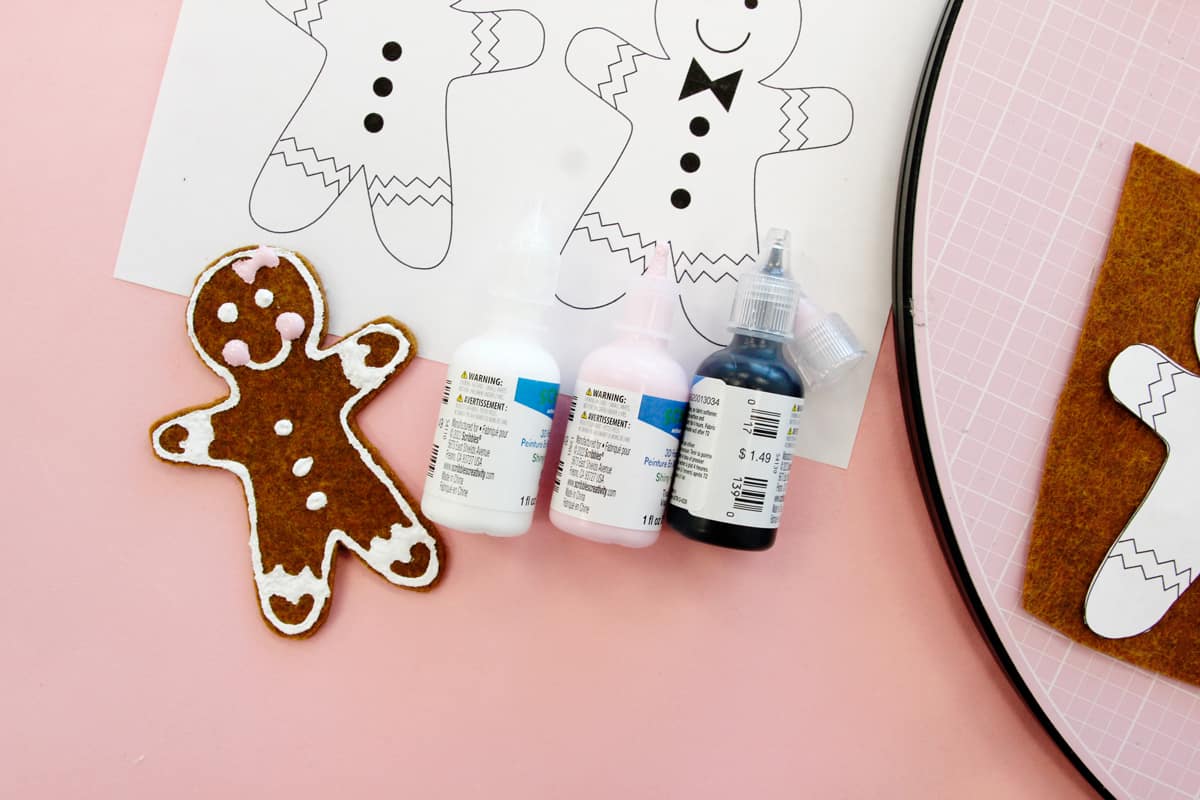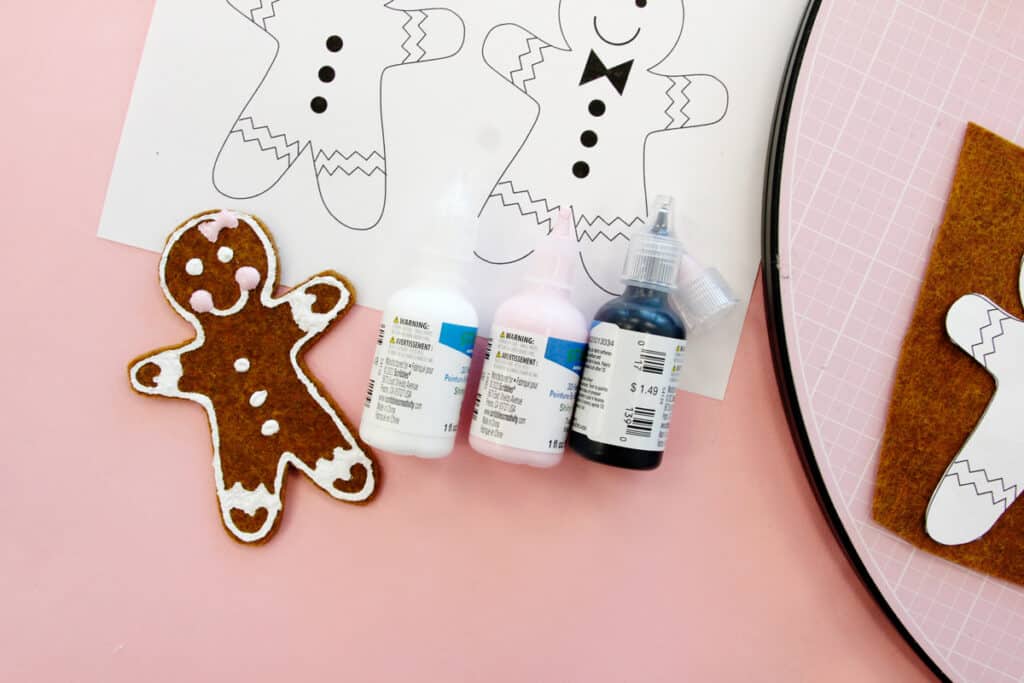 Brown felt
Dimensional fabric paint
Baker's twine, ribbon or string for hanging
Heat N Bond, optional
Hot glue gun
Pattern download, see below
Felt Gingerbread Man Ornament Pattern Download
Download the free template for these beautiful ornaments below! The templates include design suggestions for the gingerbread man and gingerbread woman plus a "bite mark" template!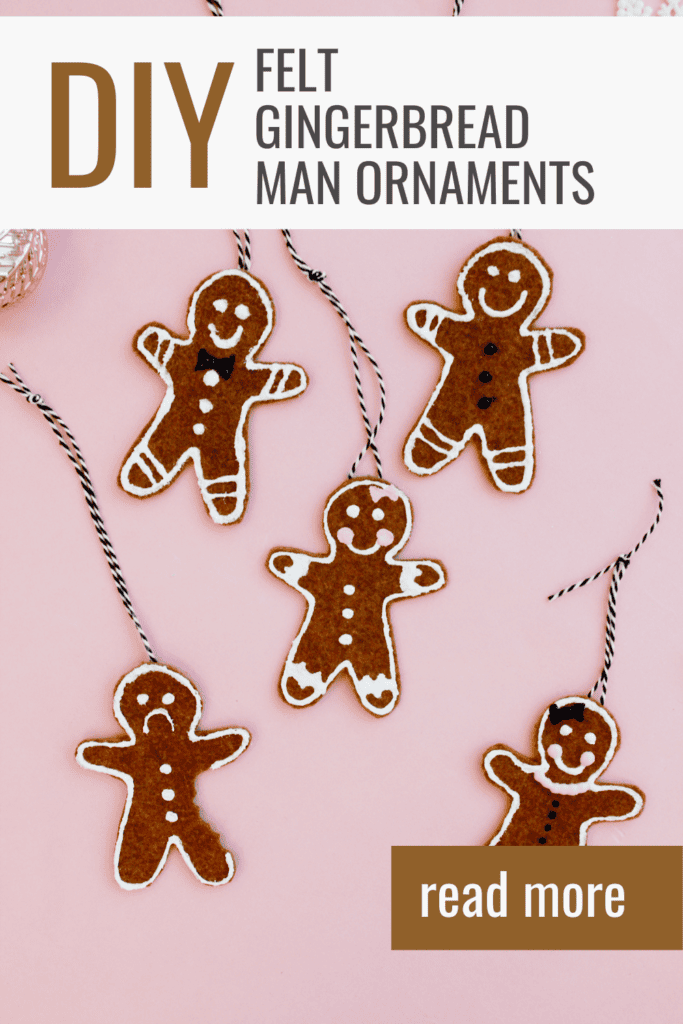 DIY Gingerbread Man Ornament Kit
This gingerbread man ornament craft is an easy project to give as a gift! Make a gingerbread man ornament kit by creating the blank gingerbread shapes. Include a few puffy paints in the kit. Download the instruction sheet below to slip into the kit!
It looks like this: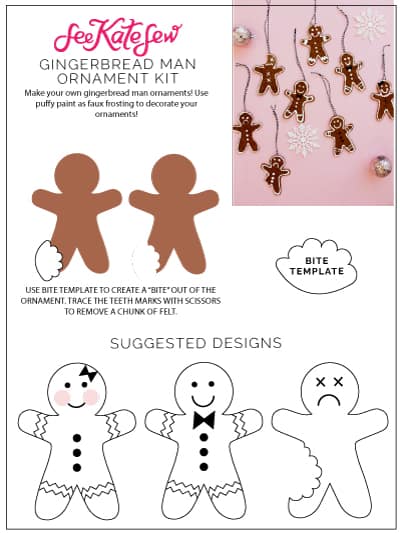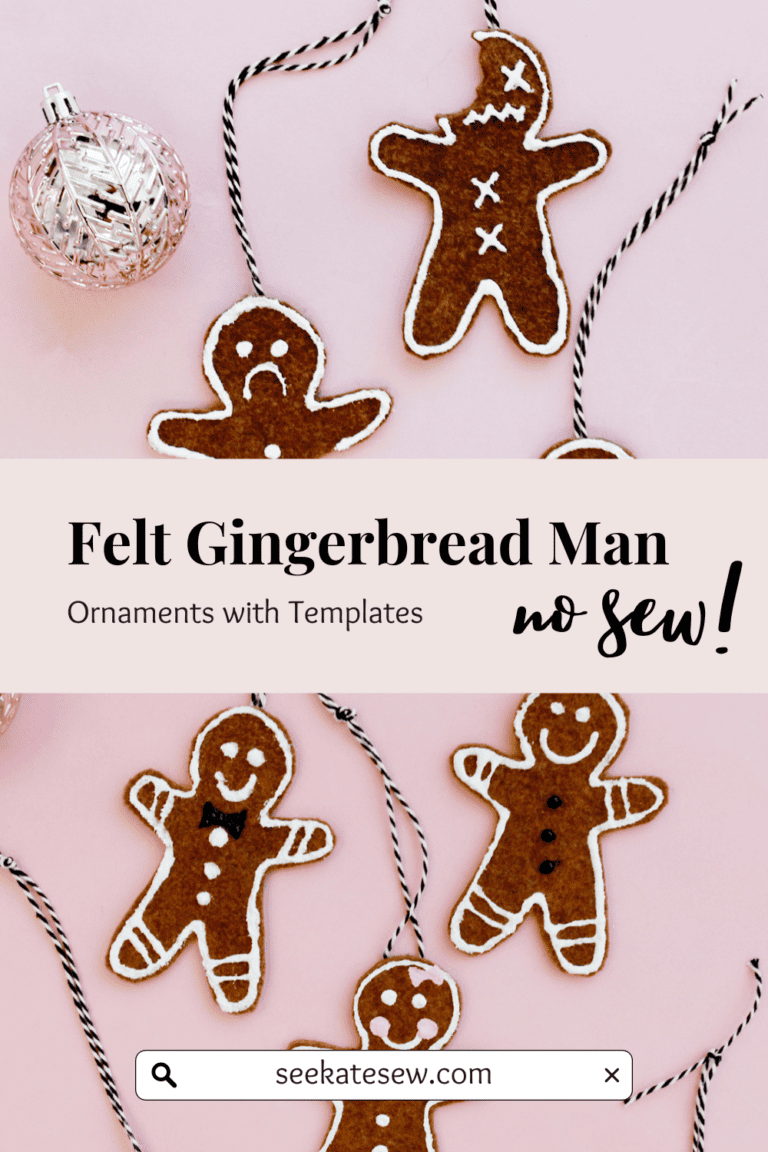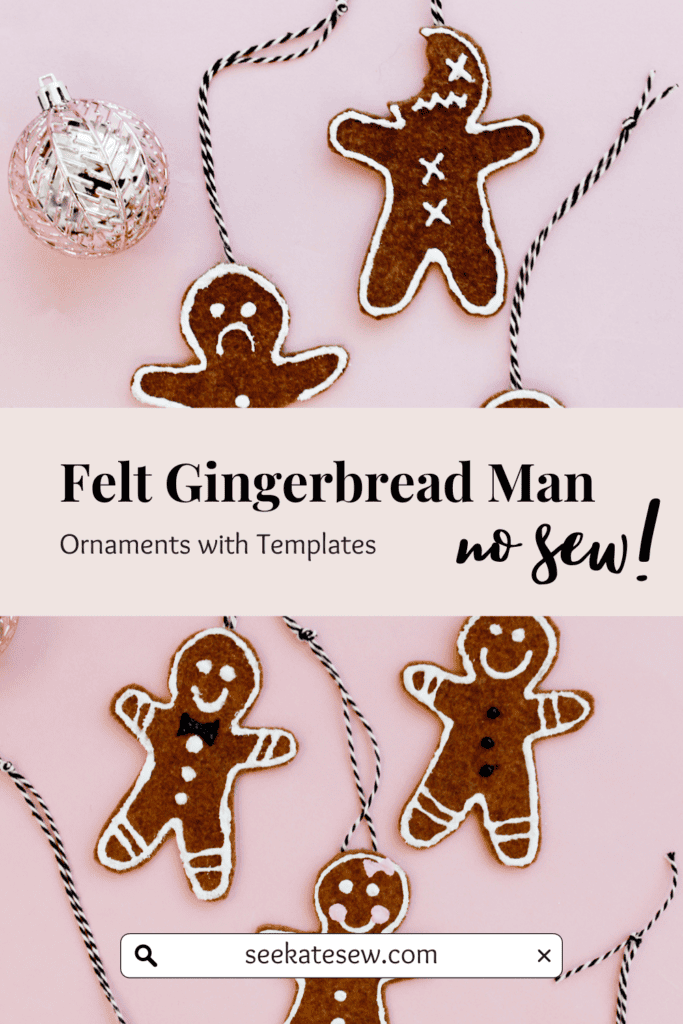 How to make DIY felt gingerbread man ornaments
There are two ways to make this ornament! See the video for the glue gun method!
For the Heat N Bond method – grab your selected felt fabric and start by rough cutting two layers of felt large enough for your gingerbread man template.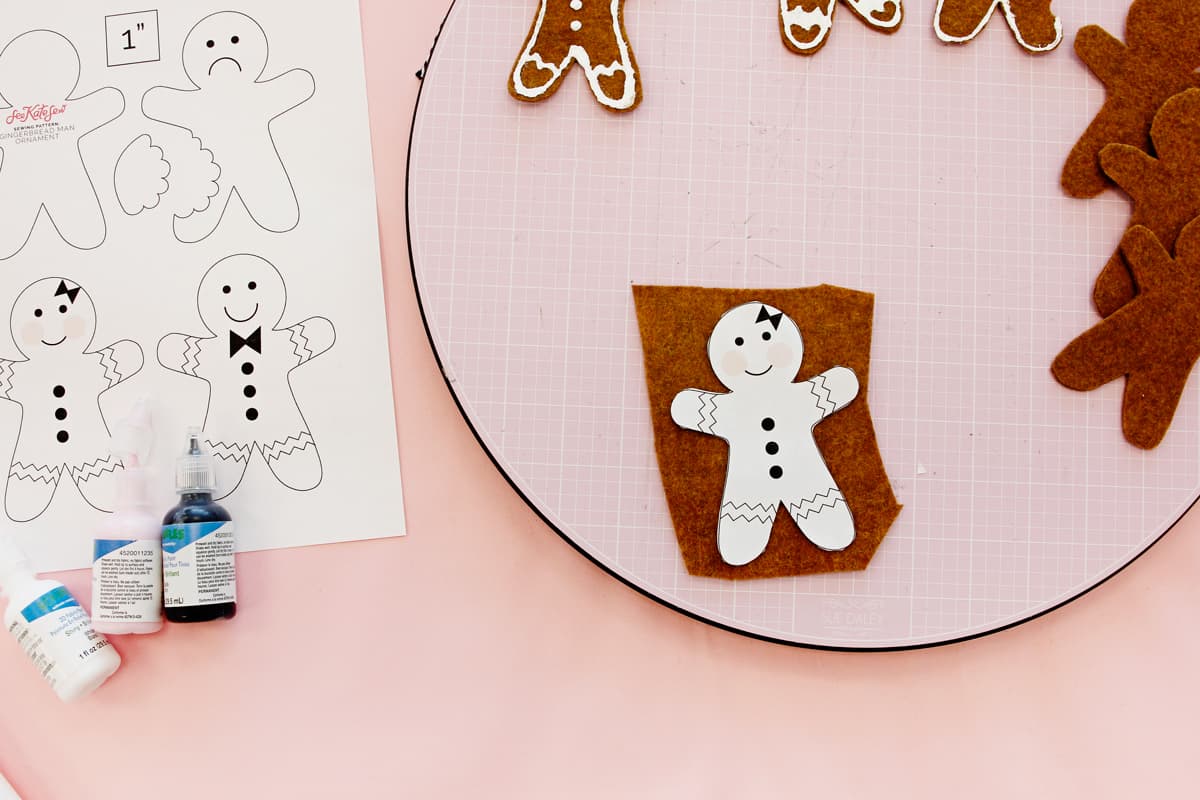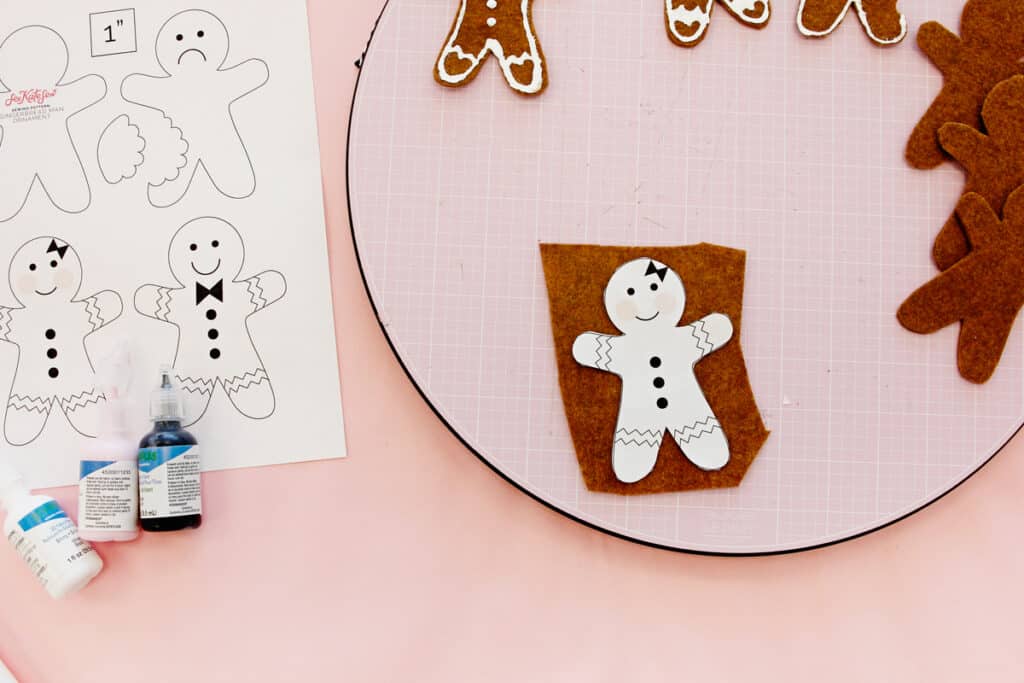 Fuse Heat N Bond to the back of one layer using an iron. Let it cool, then peel off the paper backing and lay second felt layer on adhesive. Press to stick the layers together. You may want to press hard with your iron to get the heat through. Be careful not to melt your felt if you are using a synthetic felt.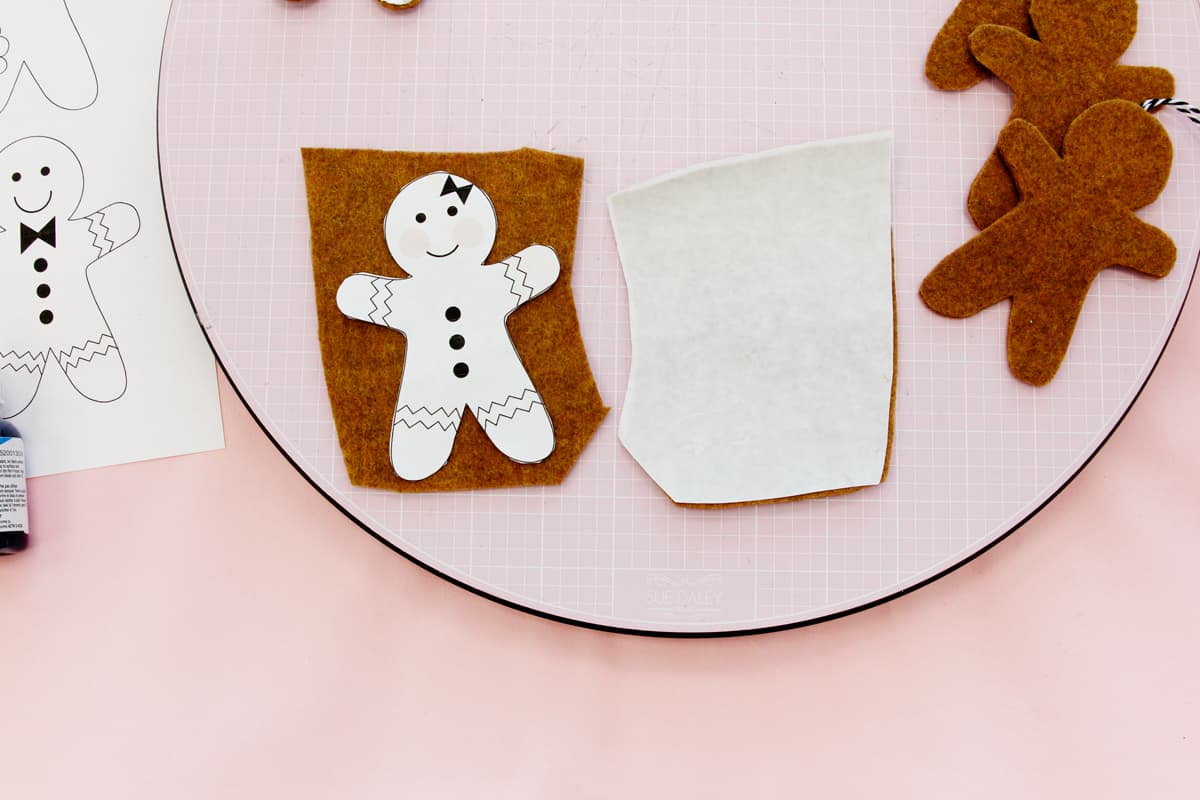 Use template to cut out the gingerbread shape. Cut a few strands of floss or baker's twine about 12″ long. Glue baker's twine to the back side of the gingerbread man ornament. Tie tight knots at the top of the string for hanging.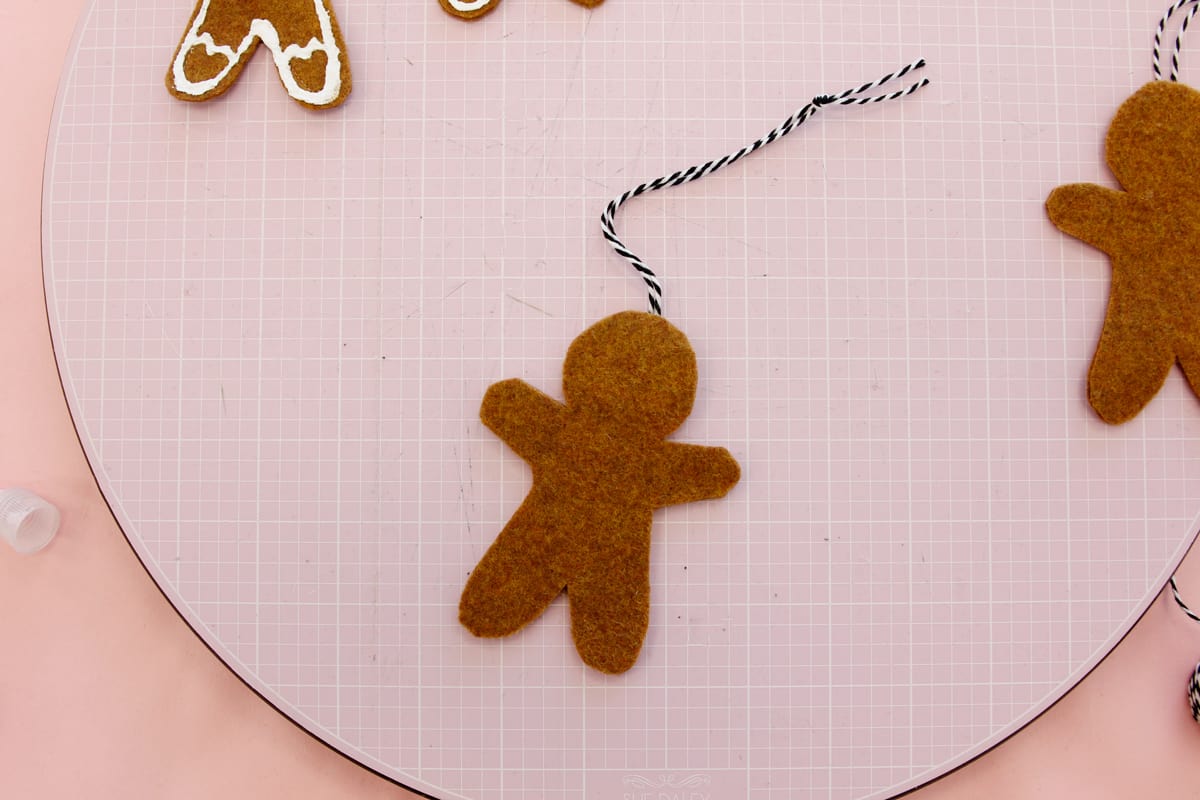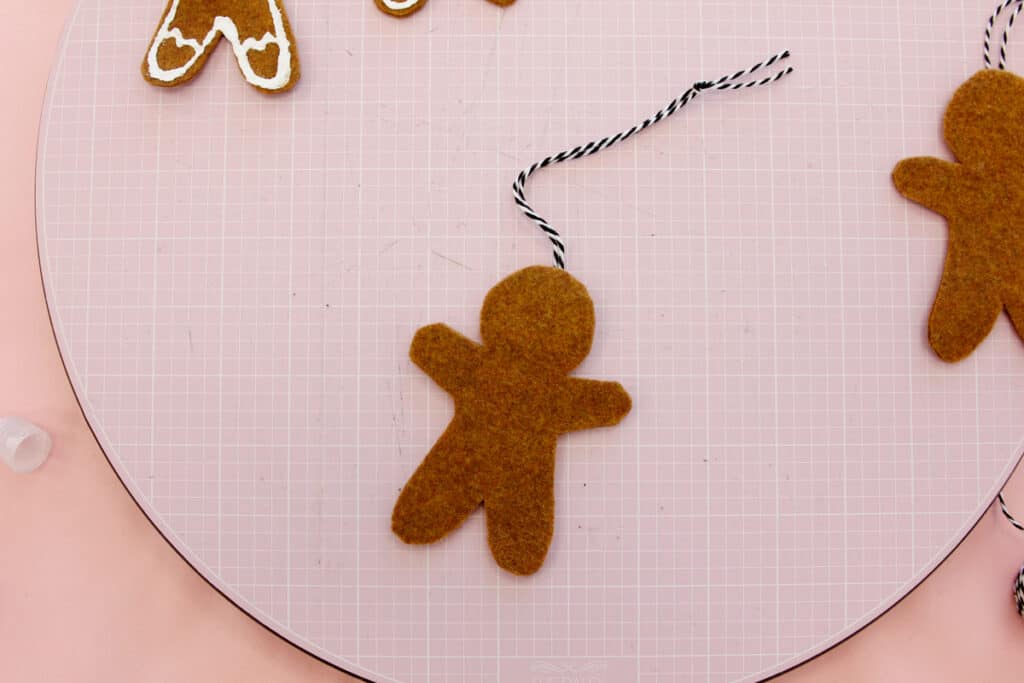 Add bites to your Felt gingerbread ornaments
The template includes a template for a gingerbread man with a bite taken out of him. There is also a bite mark template if you want to put the bite somewhere else! To use the bite mark template, pin it to your gingerbread man wherever you want and cut it out. You can do this step before OR after painting.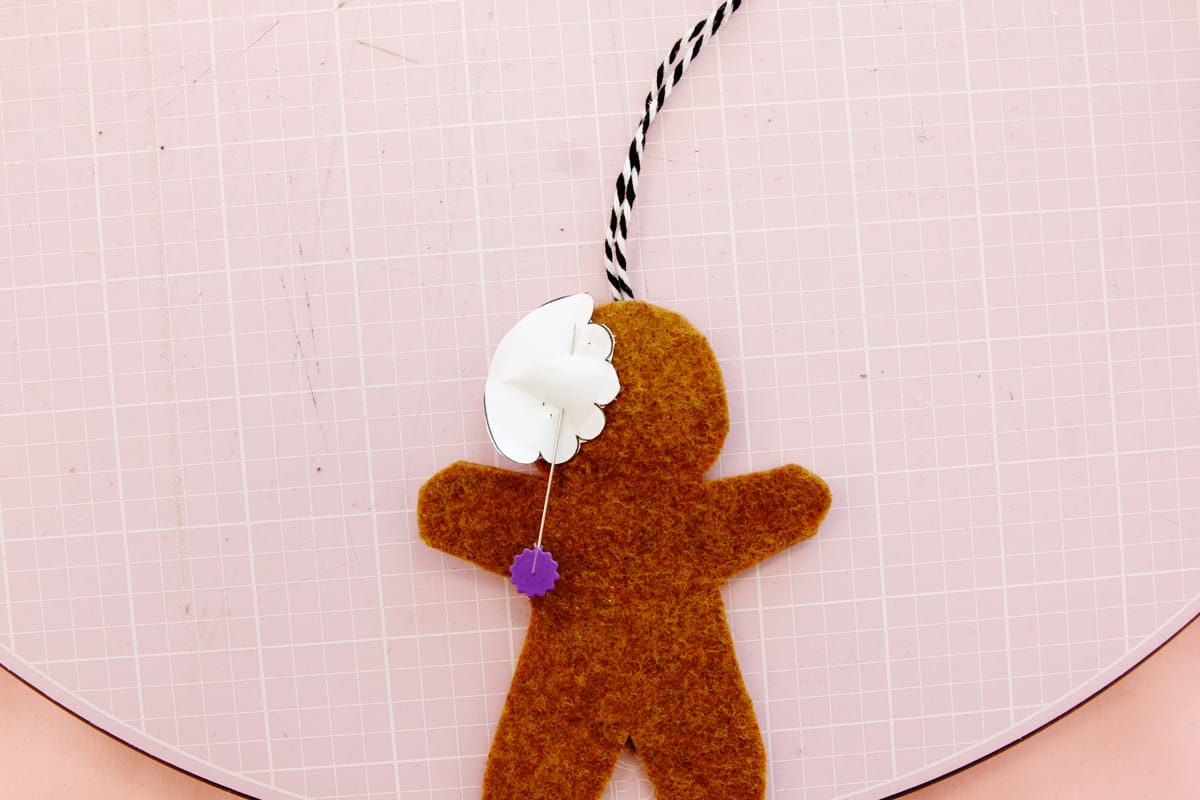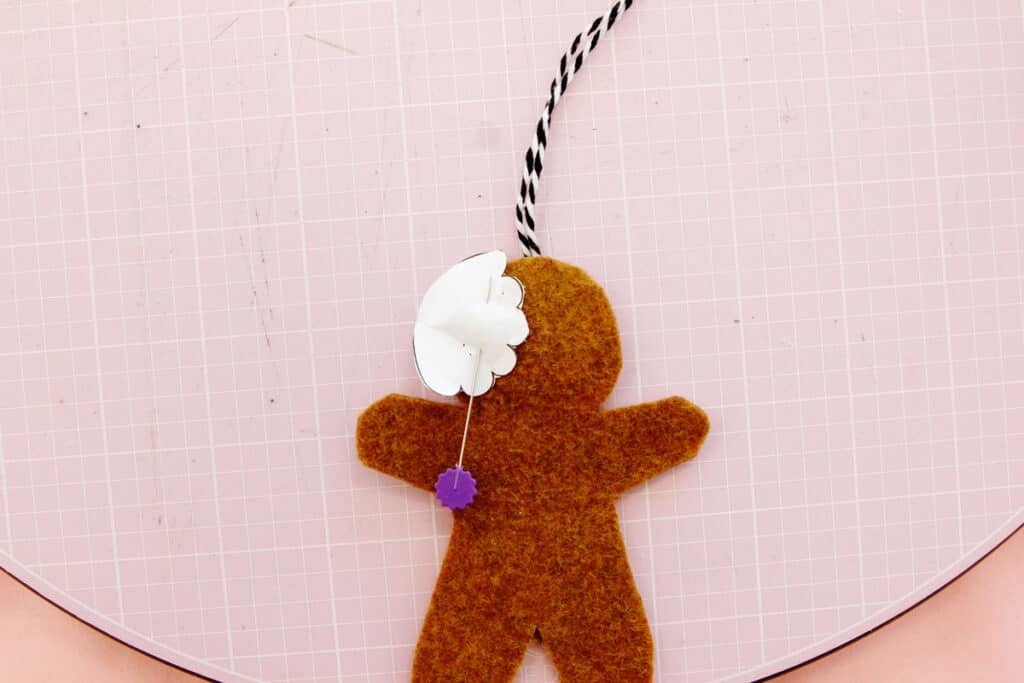 Make the bitten gingerbread man ornament even better with a big frown or squiggle for his mouth! You can also change it up with X's for eyes!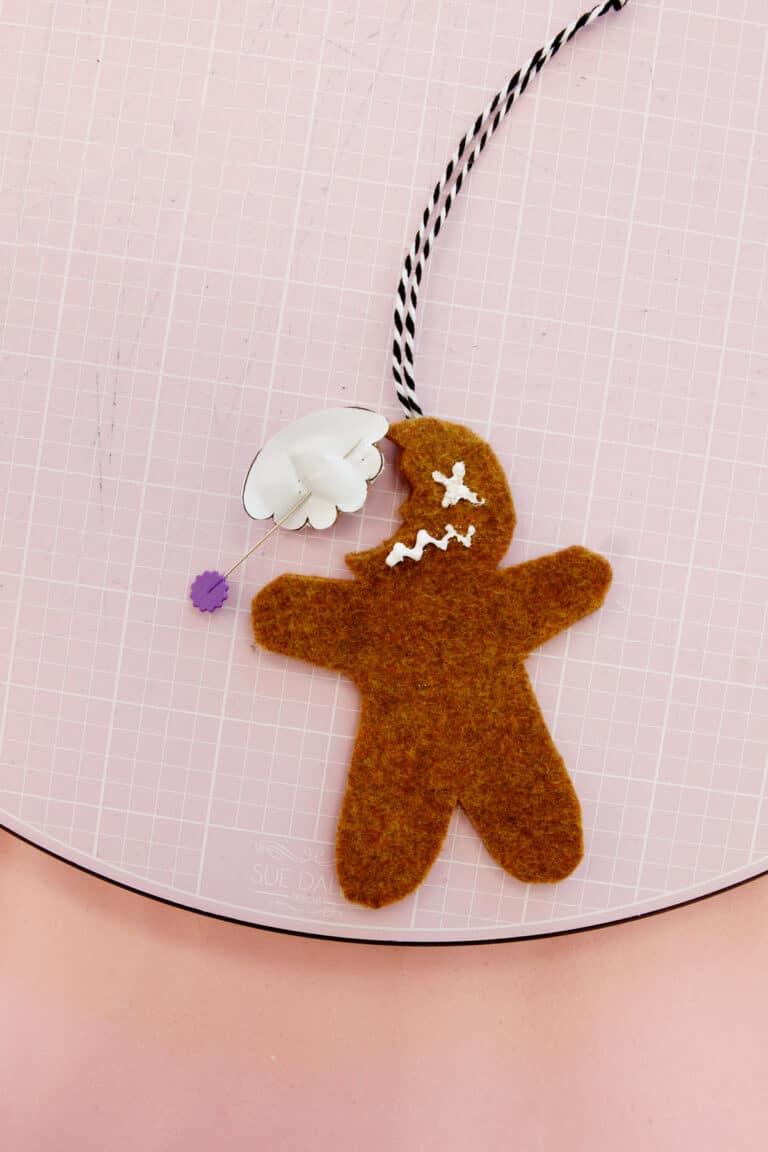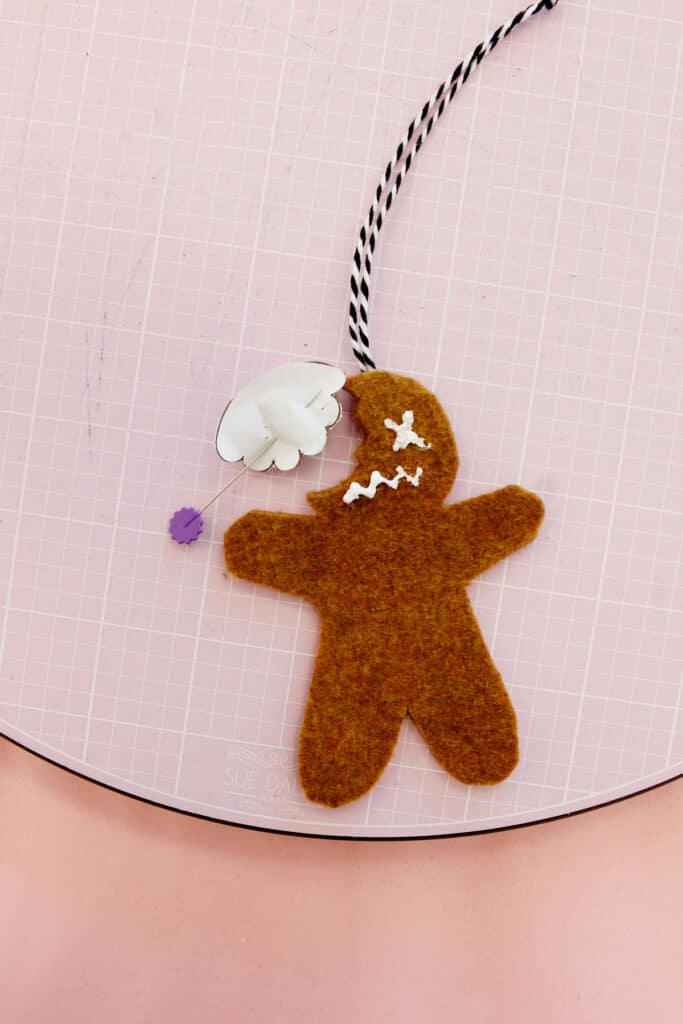 Poor little guy!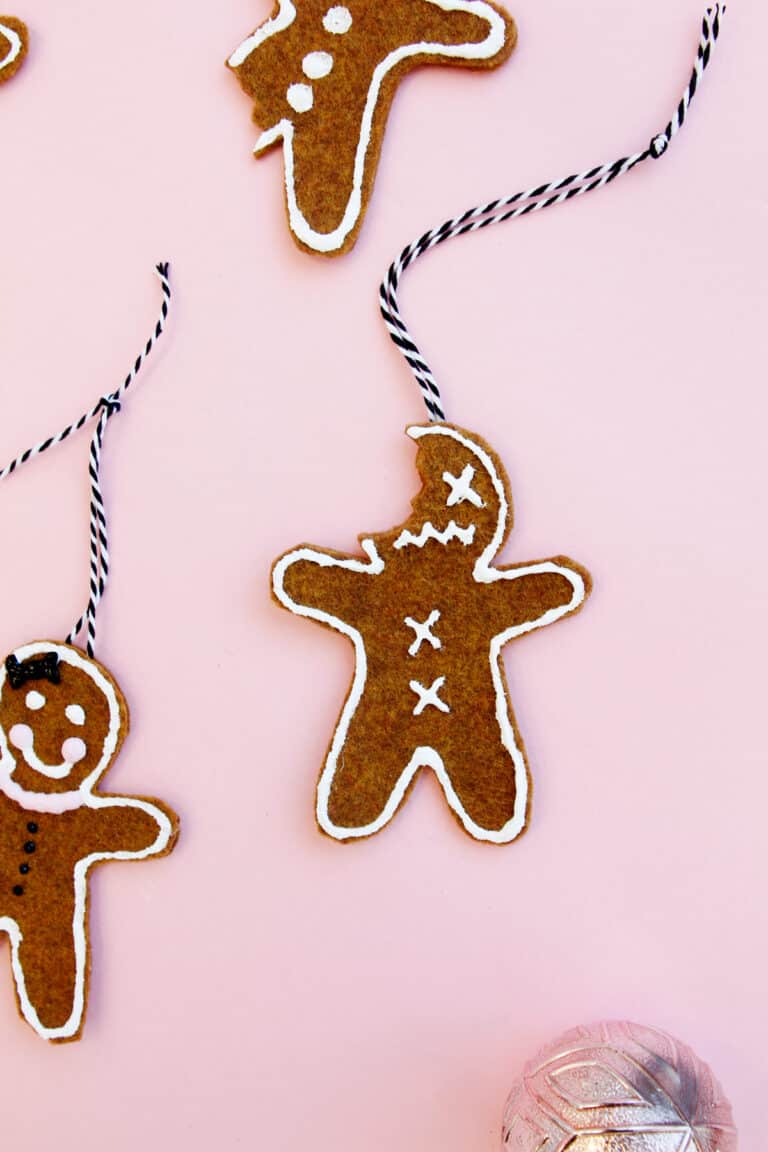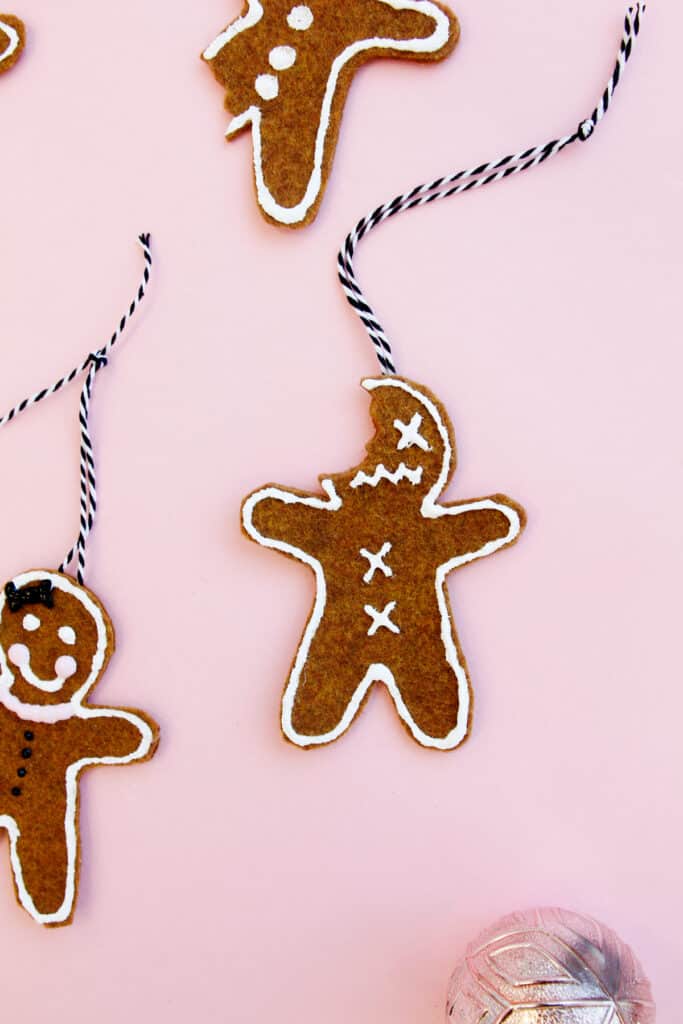 Decorate your felt gingerbread man cookie ornament
Now is the fun part! Use puffy paint to outline the gingerbread shape. Use a steady stream of paint around the outside of the ornament.
Next, add a face, bow tie, a button or 3, cheeks and more! Use a steady stream for lines or make blobs for a fluffy look. Get creative, then let it dry!
You can even use beads, embroidery thread, sequins or any other craft supply for more variations!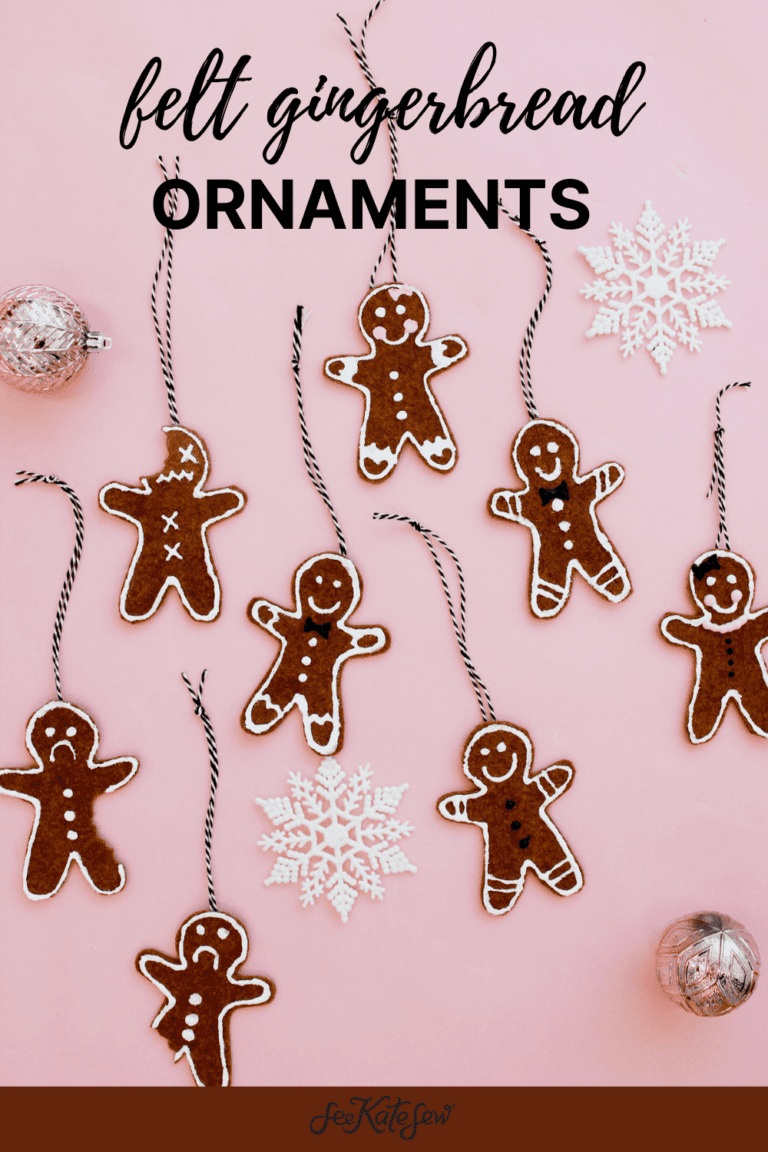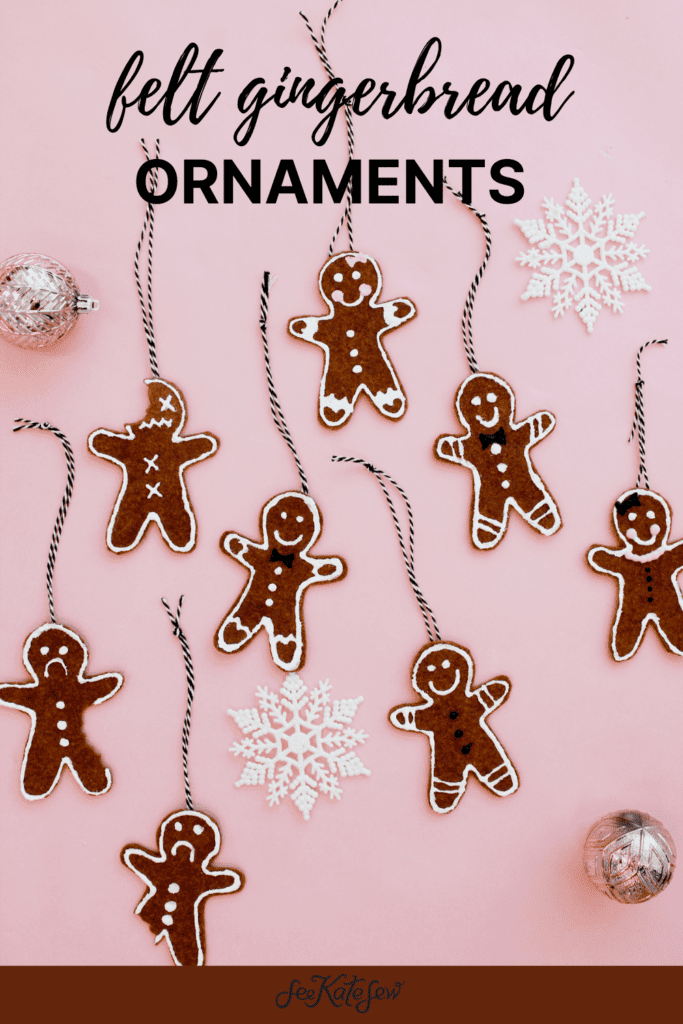 More Christmas Ornaments and Crafts to Make