Don't Fear the Fabric: Oilcloth + Leather continues today here and at MADE! I have a gift idea for you: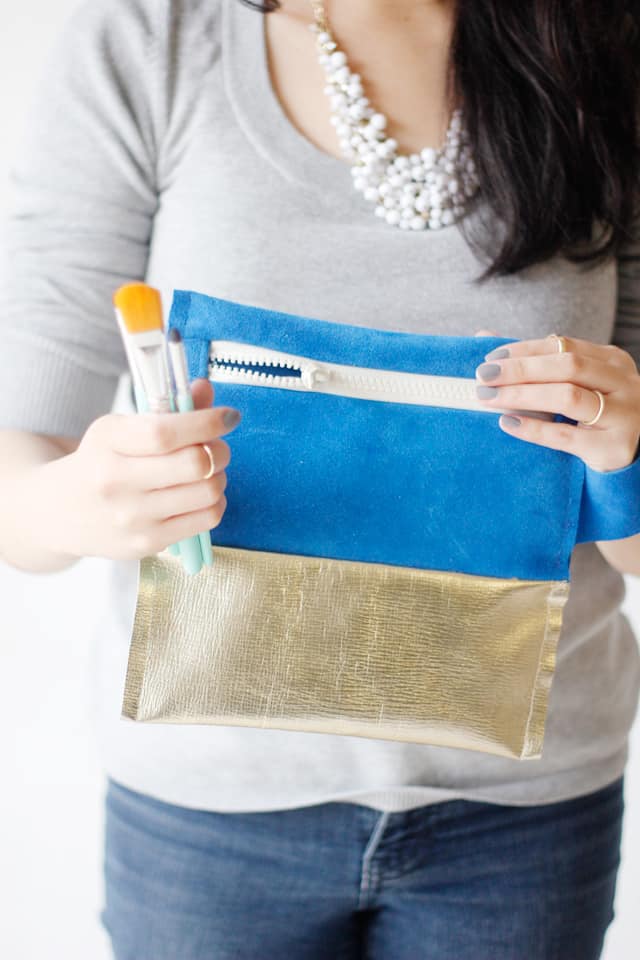 Cobalt and GOLD! Hearts in eyes! I love these two leathers together. The gold is super metallic and nice and thin. The cobalt is a thick suede. Both are from Tandy Leather and I love them together.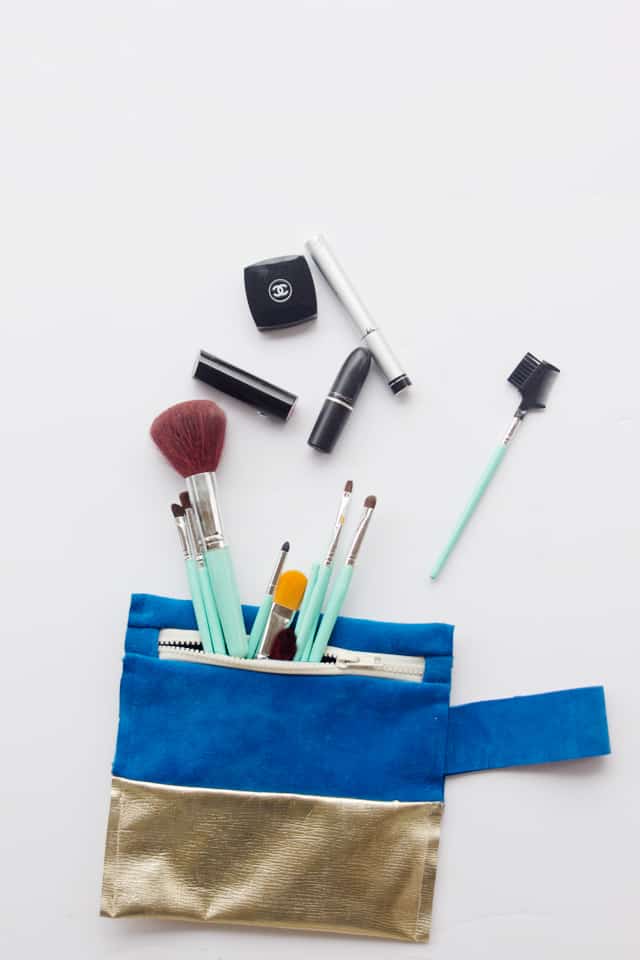 ……………………………..
Leather Cosmetic Case Tutorial
Materials //
For the cosmetic case:
-colored suede
-shiny gold leather
–10″ zipper
–free pattern download
For the brushes:
–e.l.f. Cosmetics 12 Piece Brush Set

–all-purpose paint
–glossy Mod Podge
–paint brush (not to be confused with the makeup brush ;) )
……………………………..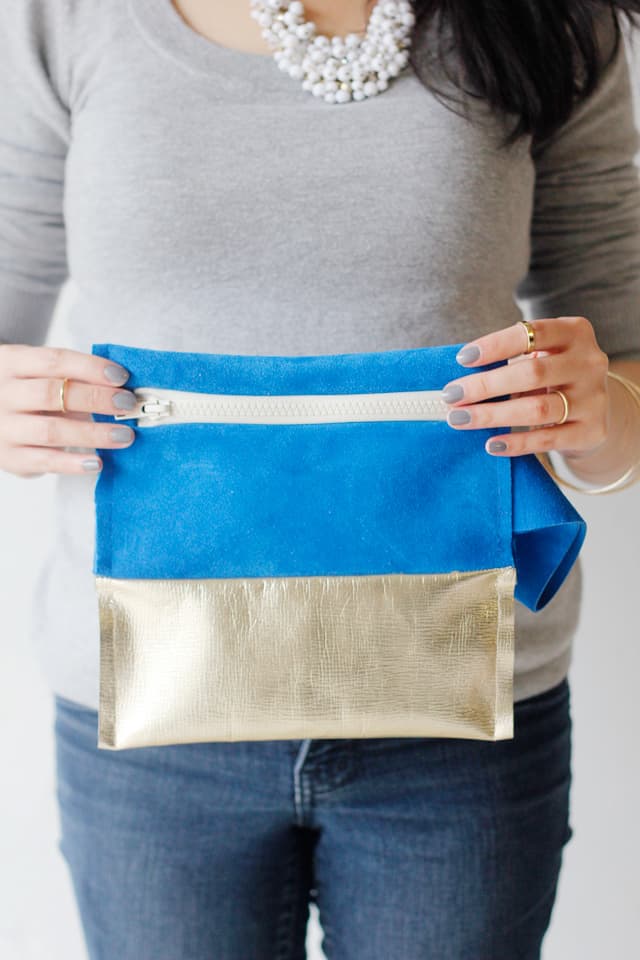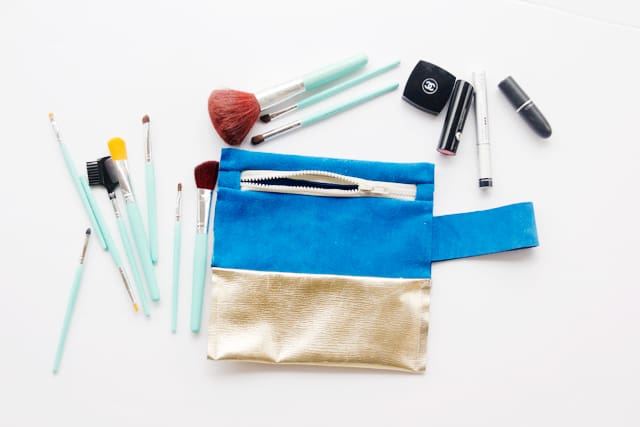 Print out your pattern and cut out the pieces from leather. You will have:
-2 Zipper Tab Pieces
-1 Bottom Piece  (Gold)
-1 Below Zipper Piece (Smaller Blue)
-1 Top Piece (Larger Blue)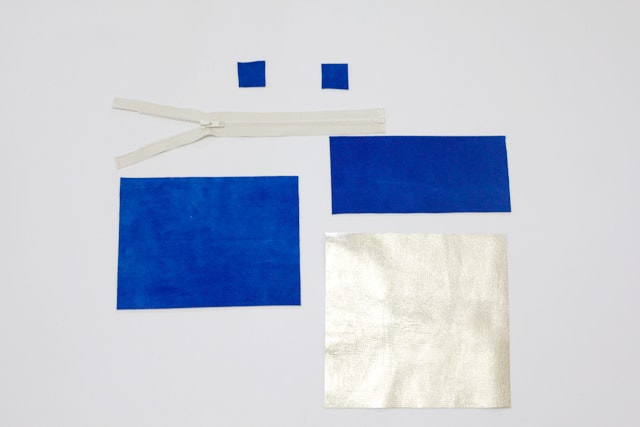 Trim zipper to fit width of pouch. Measure it up against your "below zipper" piece. Trim off the zipper stop at the bottom of the zipper so you don't accidentally sew through it. Be sure to not unzip your zipper once you have trimmed the zipper stop off!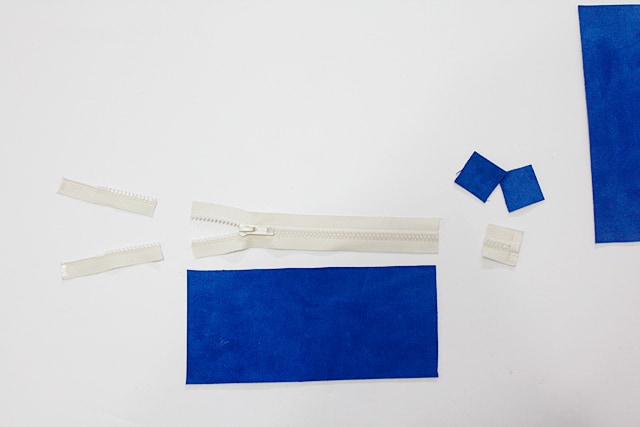 This is how you'll be piecing everything together: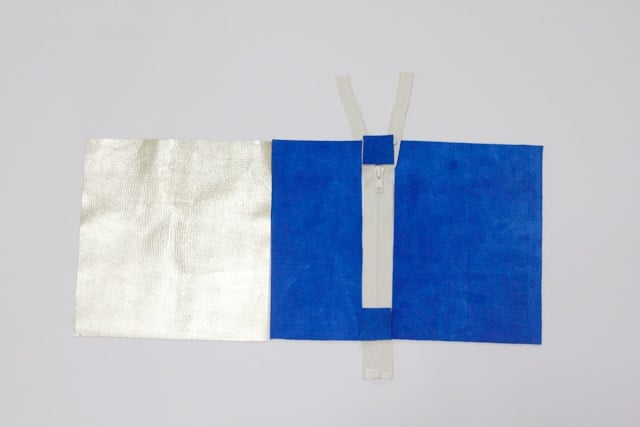 First place zipper tab piece 1/4″ from the edge of your zipper and clip it on. Stitch 3/8″ from end of leather. Then fold the piece over and clip again. Topstitch 1/8″ from zipper fold.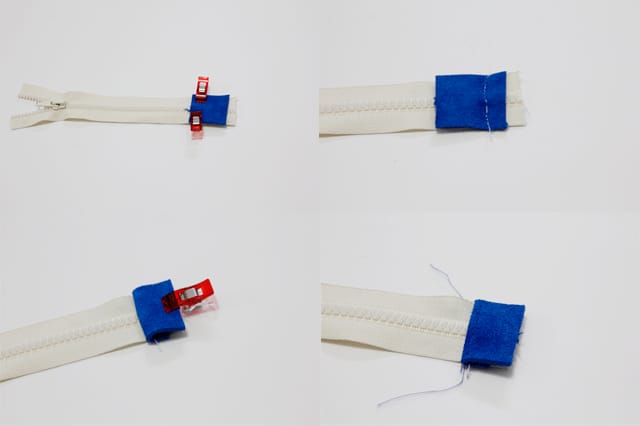 Repeat on the other side.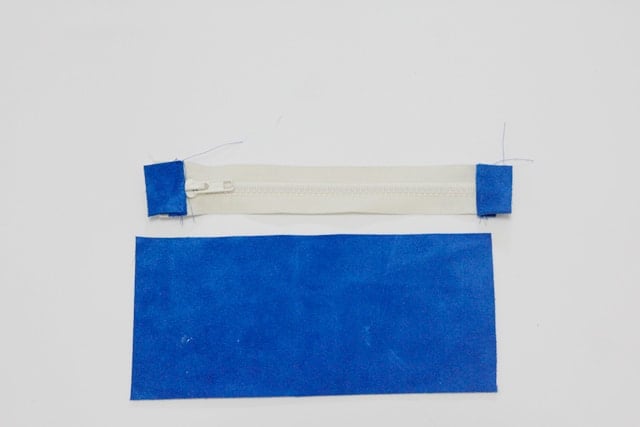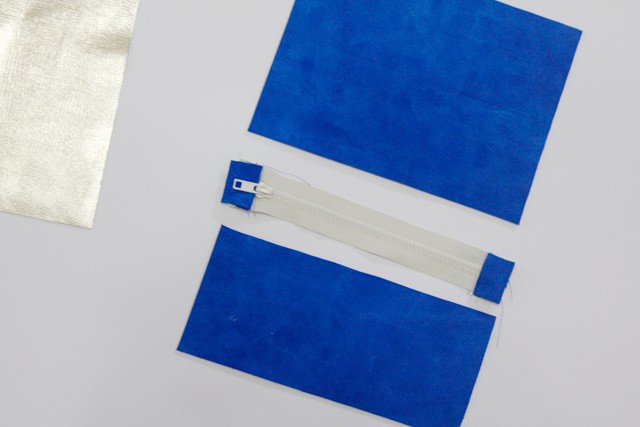 Place the zipper face down on the "below zipper" piece and sew it on.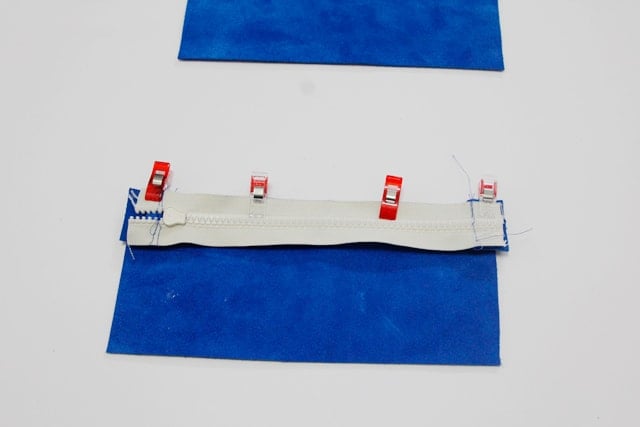 Fold over and press it down with your hands. Use double stick tape to keep the seam allowance in place if you want to.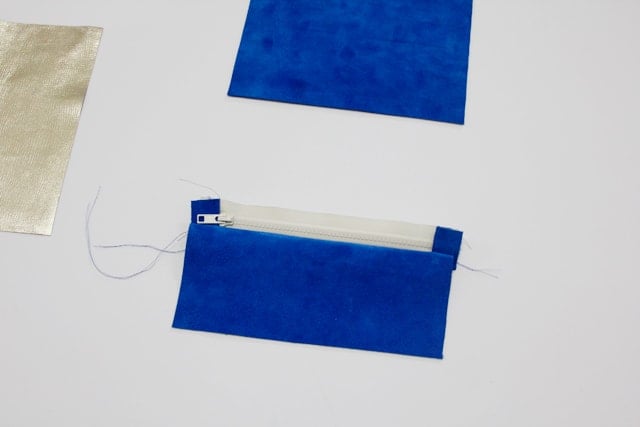 Now sew the other side of the zipper to the "top" piece.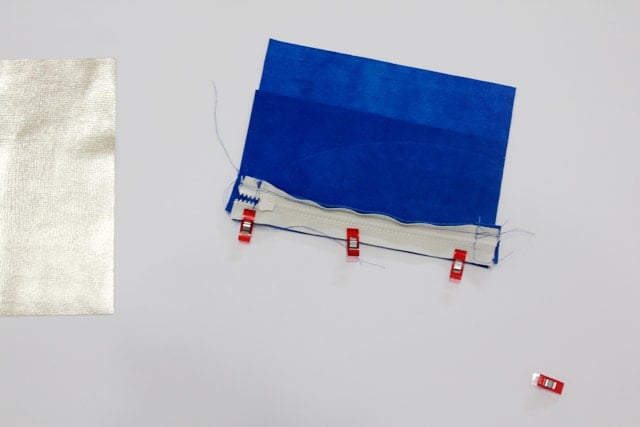 Flip it out and press down with your hands.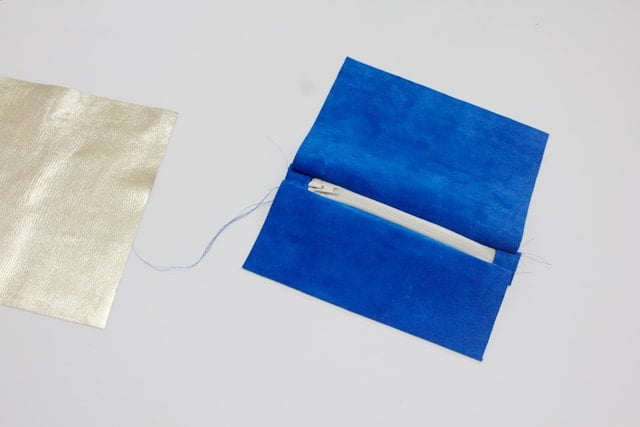 Now sew the bottom, or gold piece to the both ends of the blue pieces with right sides together.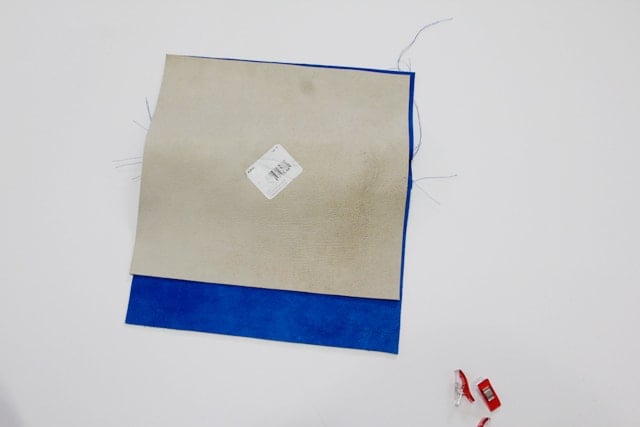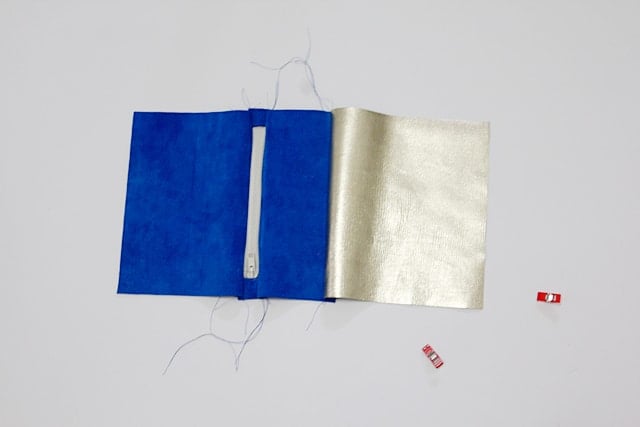 Your case will look like this: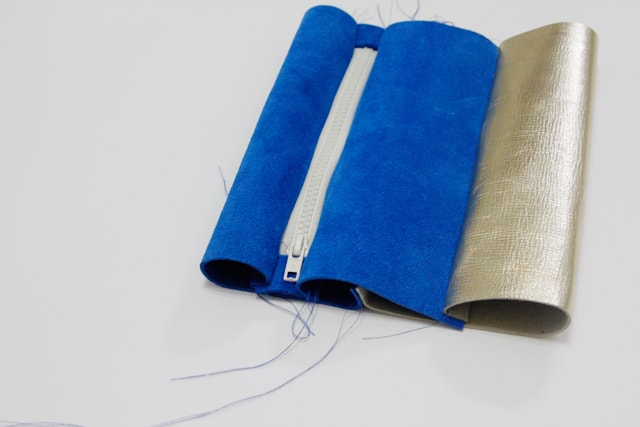 Now trim all the threads and make sure your edges line up. Match the gold seam allowances on the edges and clip it together.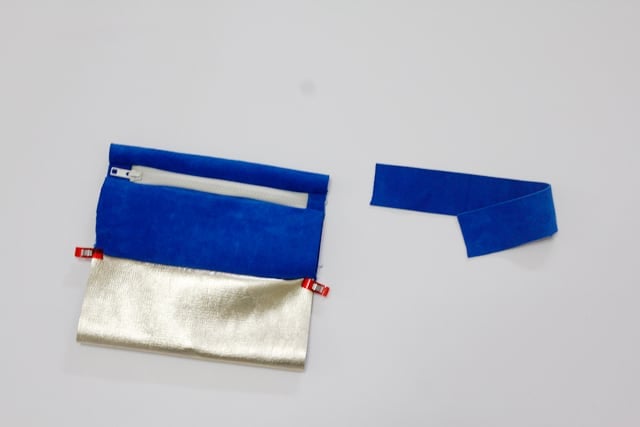 Tuck the strap into the side seam then topstitch both side seams. Backstitch at each end.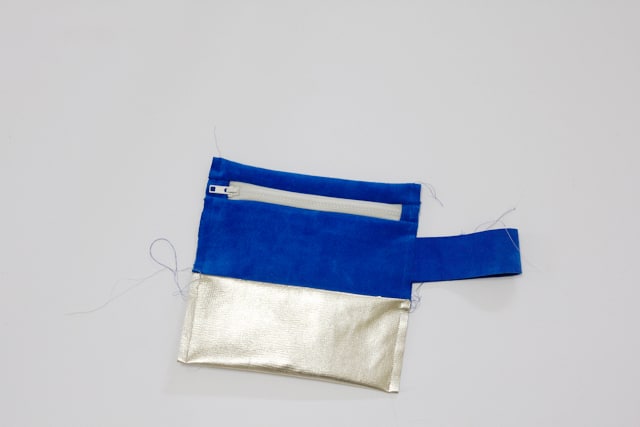 And you're done!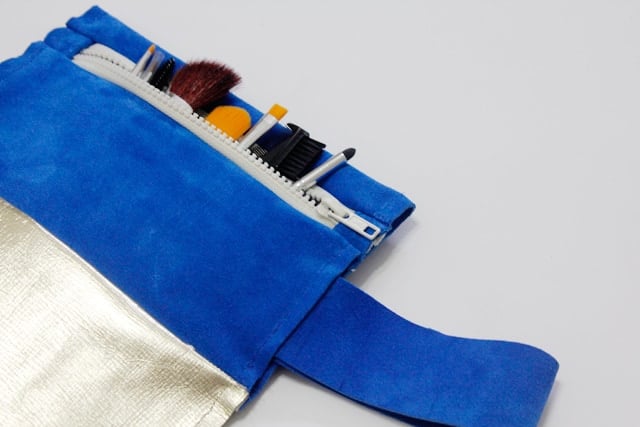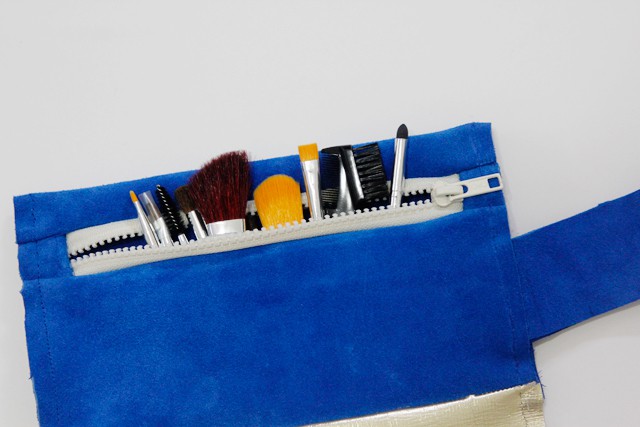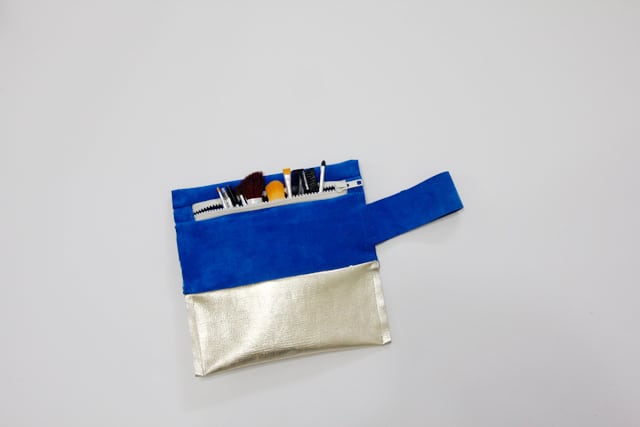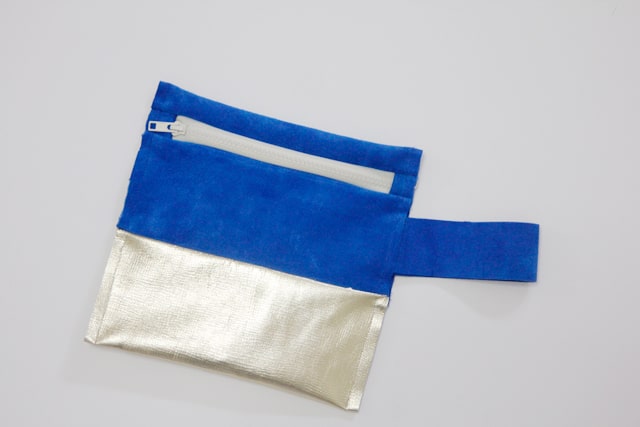 To make the brushes, paint the white ends with paint. Let it dry and repeat until covered.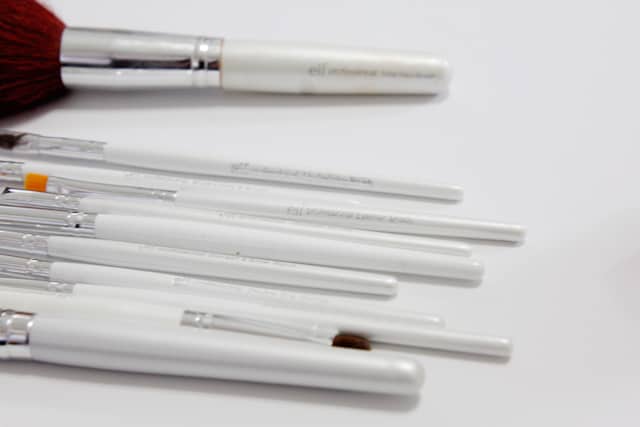 Let all the paint dry and coat with a layer of glossy mod podge. This will make them easier to clean.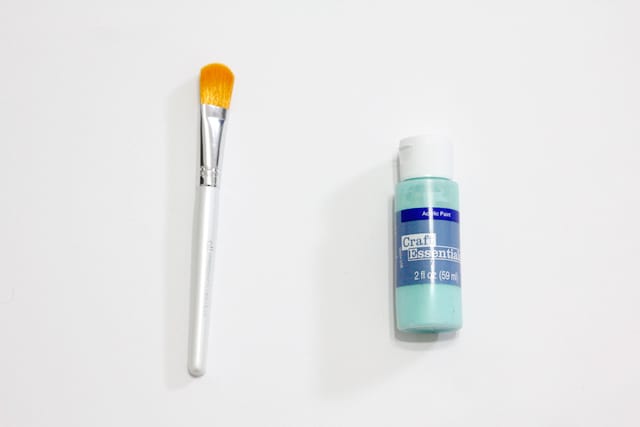 That's it!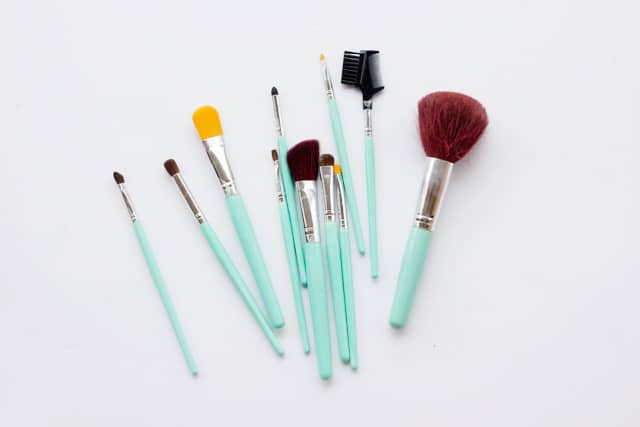 Now fill it up and you're ready to give (or keep!) this functional pouch!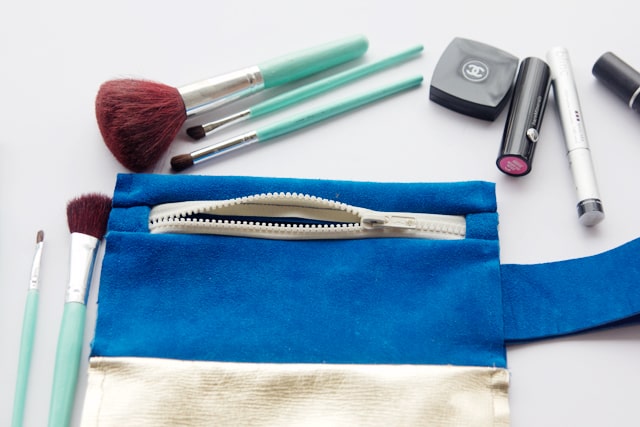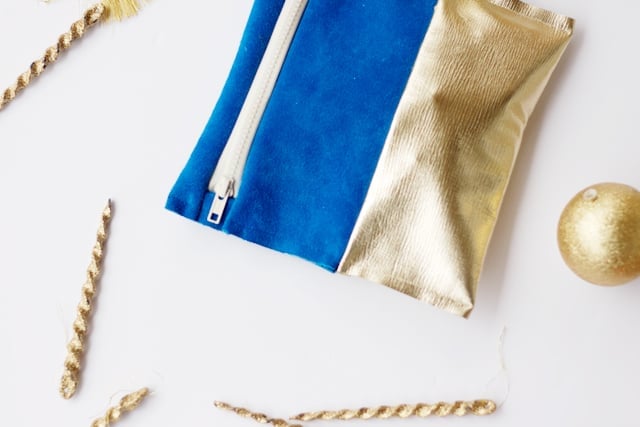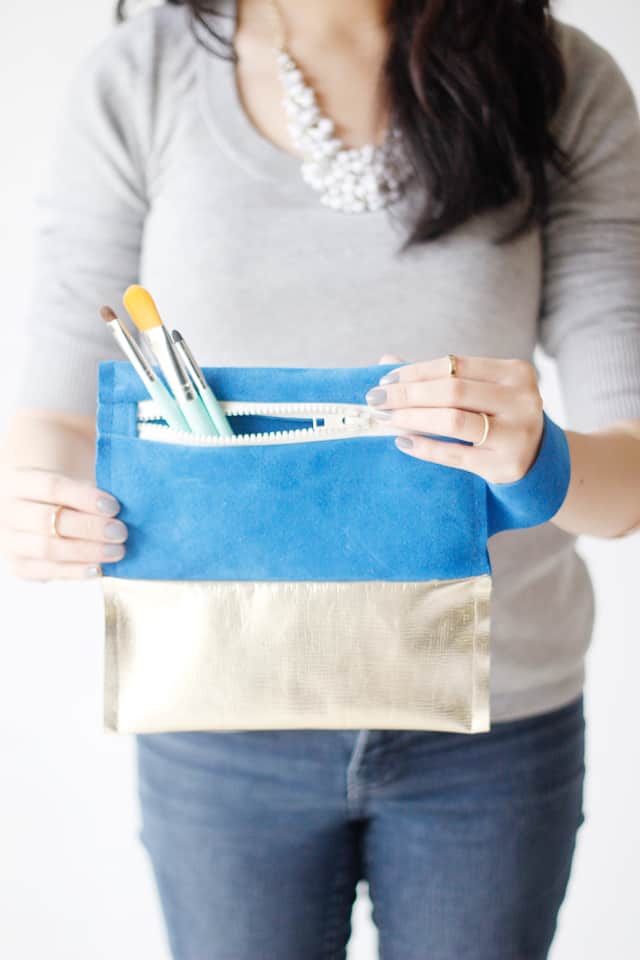 Dana has a GIVEAWAY going on today, so head over and enter!


See the rest of the Oilcloth + Leather series:
Sewing 101: 6 Tips for Sewing with Leather
How to Sew with Oilcloth + Mini Project at MADE
Smashed fabric and leather pouches
Colorful Oilcloth Coasters at MADE
DIY Pleather Circle Skirt
Oilcloth Barstools at MADE
Leather Fringe Cuff Tutorial
Oilcloth Planters at MADE
SaveSave