Written by Mandy Pellegrin of Fabric Paper Glue.
I'm back this month with yet another easy leather project. I'm sorry, but I just can't help myself. It's such a great supply to work with! This month, I'm using a gorgeous piece of white leather to create just about the easiest (and arguably cutest) glasses pouch that ever existed — perfect for your summer sunnies!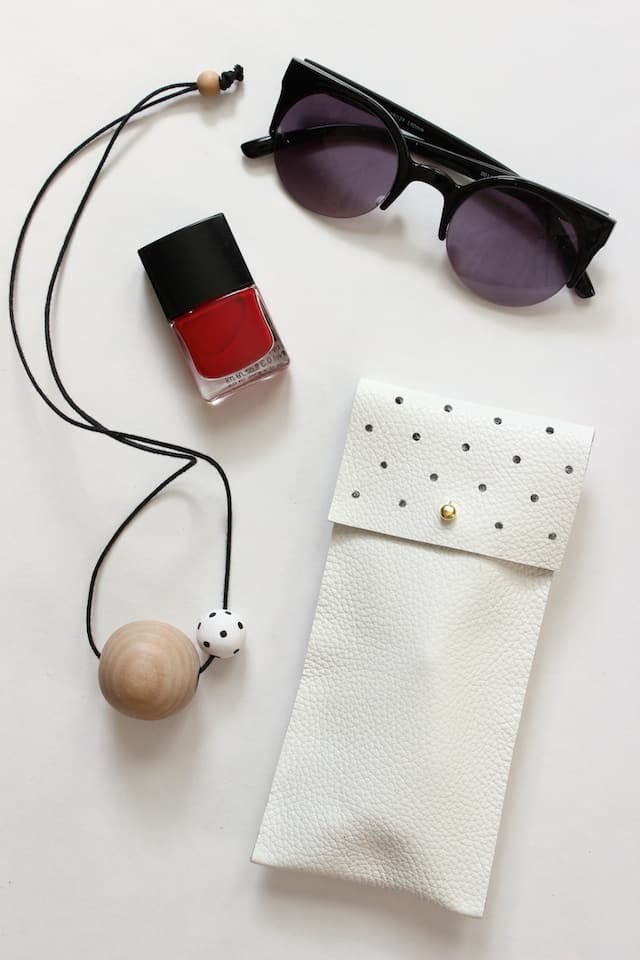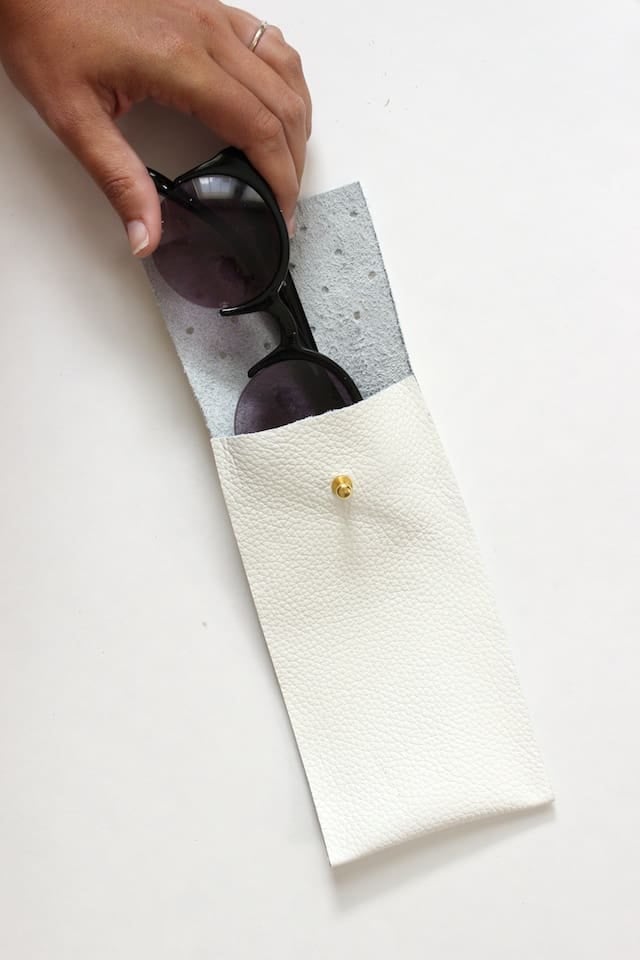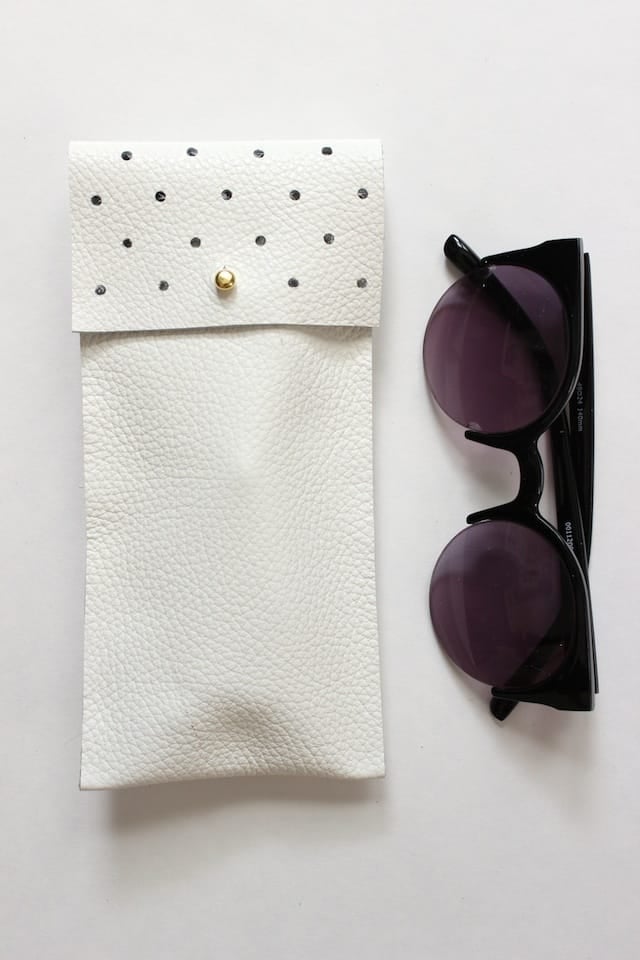 DIY No-sew Sunglasses Pouch //
Supplies:
-3.5″ x 17″ piece of leather
-ruler
-marker
–utility hole punch
–craft knife
-button stud closure
–leather glue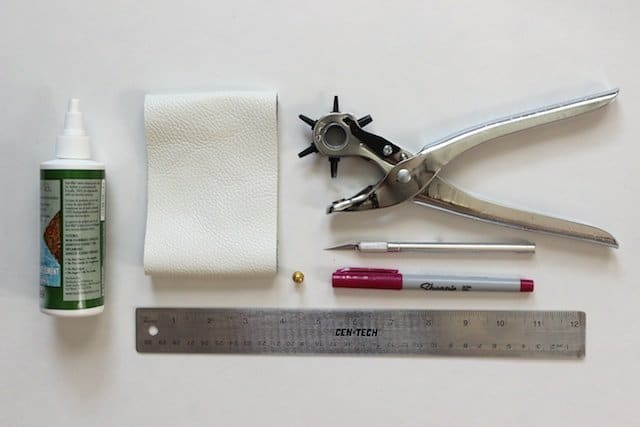 Step 1: At one end of the leather, use a ruler and marker to mark four rows of offset polka dots. Begin the first row with a single dot centered 0.5″ from the edge. From there, I placed my dots 0.75″ from one another with each row of dots 0.5″ apart.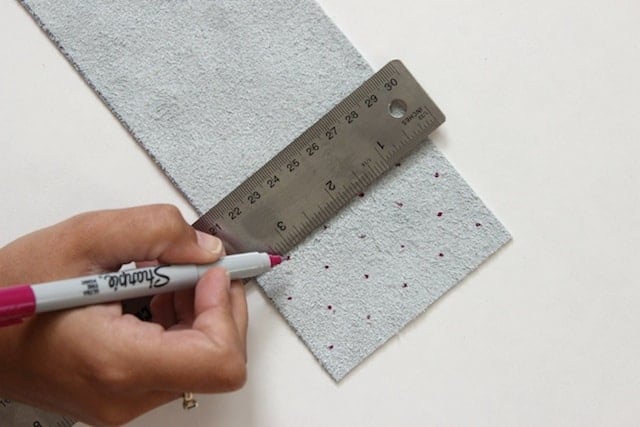 Step 2: Use a utility punch to punch a hole through each of the marked dots.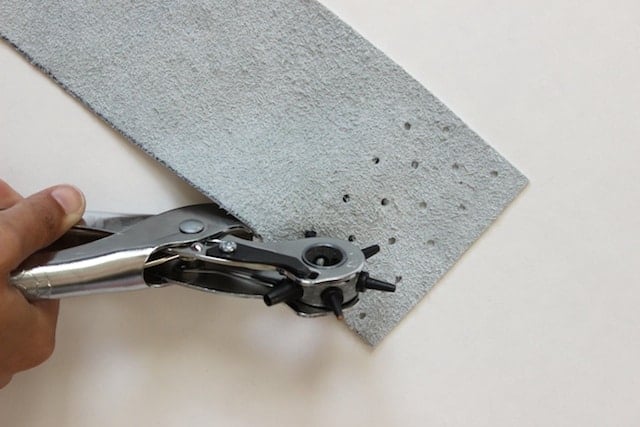 Step 3: In the very center dot closest to the edge, use a utility knife to cut a small slit from the hole away from the edge.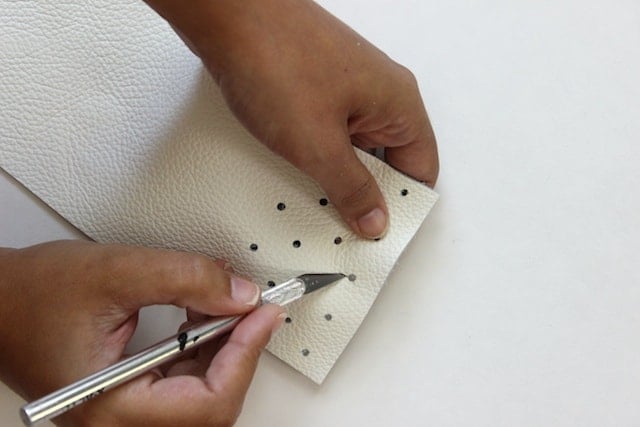 Step 4: Use a utility punch to punch a hole in the center approximately 1″ from the opposite edge as the punched polka dots.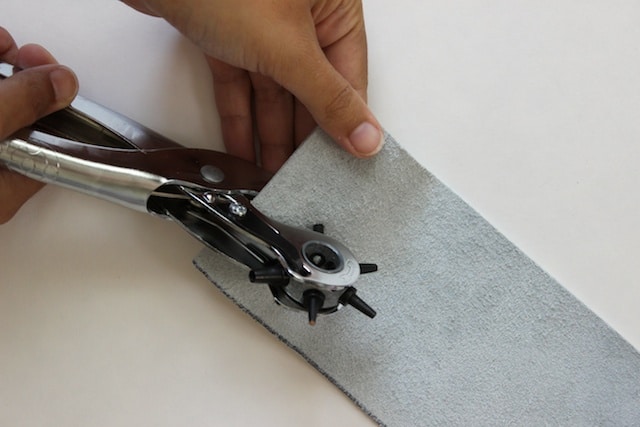 Step 5: Install a screw-on button stud closure through this hole.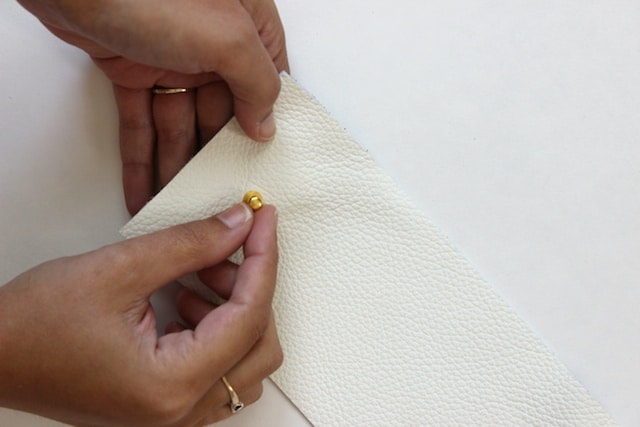 Step 6: Beginning at the end with the button stud closure, apply a small bead of glue along the first 7″ of each edge.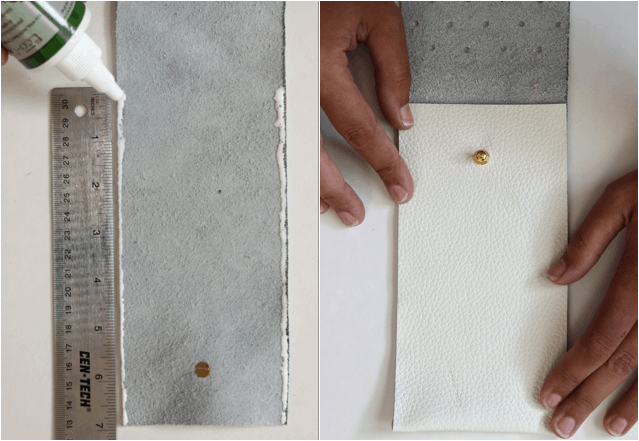 Step 7: Fold the where the glue ends, and press the edges together. Allow to dry, and enjoy!