This post is sponsored by Sony in connection to the release of Hotel Transylvania 3: Summer Vacation on July 13! Get tickets here!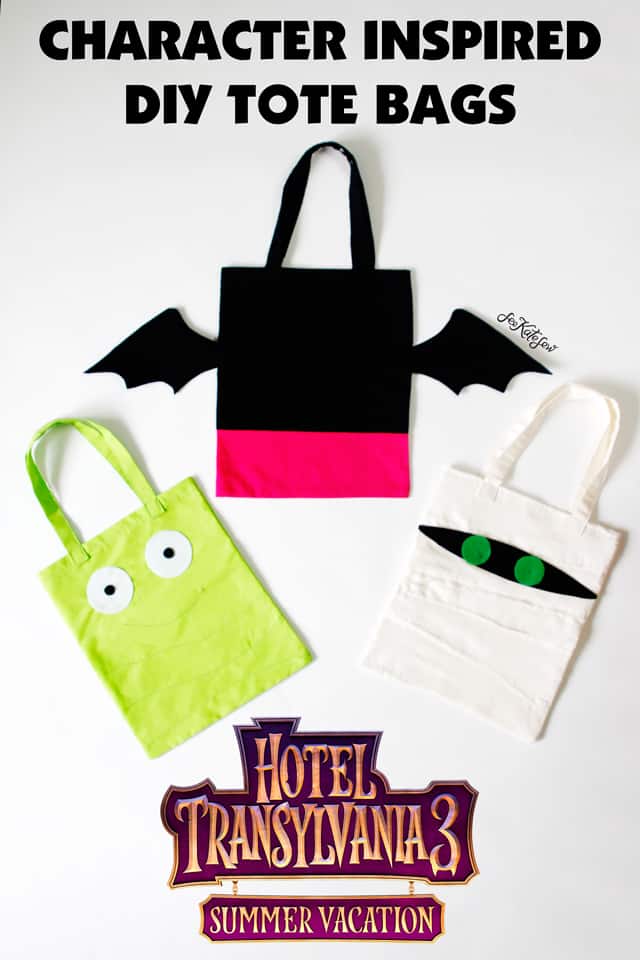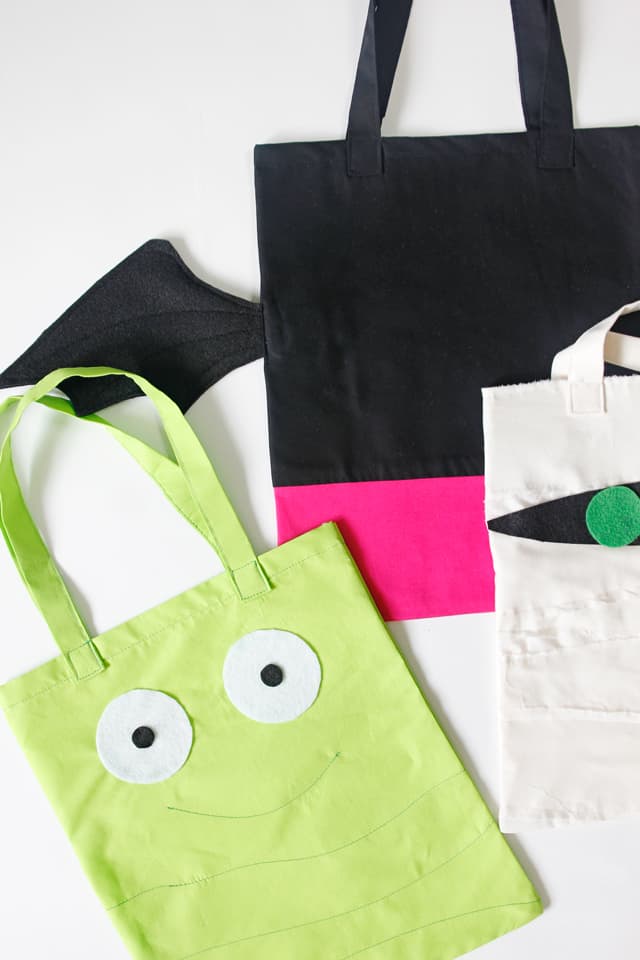 Hotel Transylvania 3: Summer Vacation is out this summer and my family is unnaturally excited about it! We are hardcore Adam Sandler fans – we probably quote his movies way too much. It was so fun when he started making movies for kids – we love his kids movies – they are a perfect way to introduce our kids to his sense of humor. They just crack up! I used the movie as inspiration for this tote bag tutorial! Three totes that are perfect for your own summer vacation!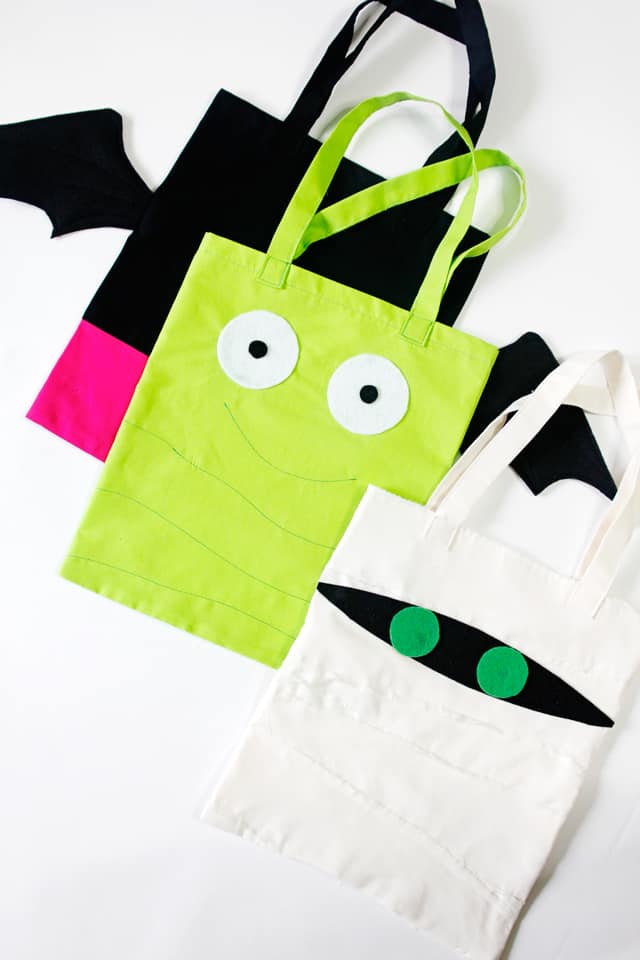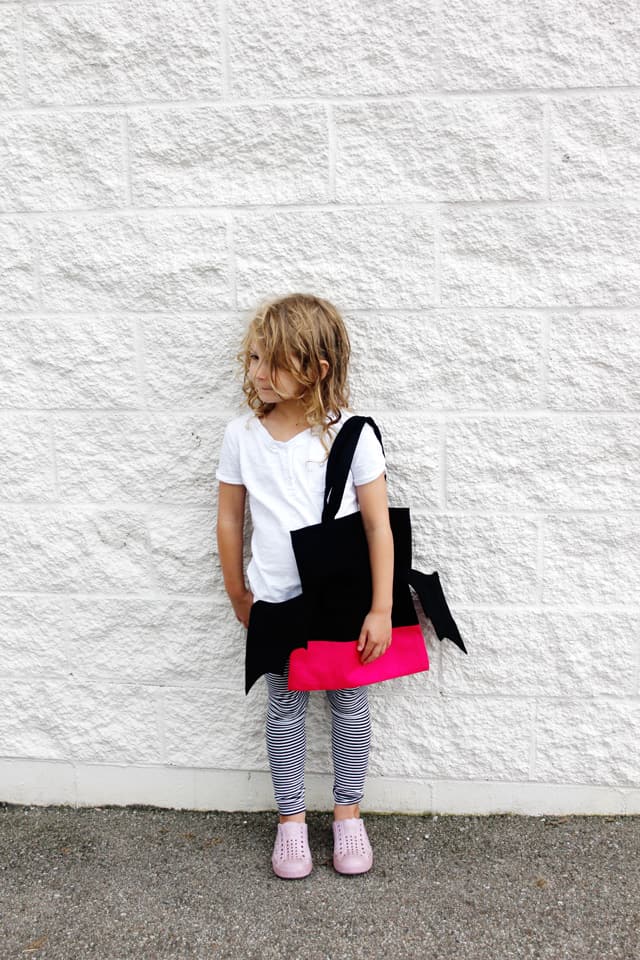 We also love the positive messages and themes in the movies like family, adventure and trying new things and chat about them while we watch. We have both Hotel Transylvania 1 and 2 and were thrilled when we heard about #3! It's such a clever series and so well done. The movies make their way into our Friday night home movie nights quite often! We had a blast partnering with Sony for this campaign and I loved being inspired by the new Hotel Transylvania 3: Summer Vacation.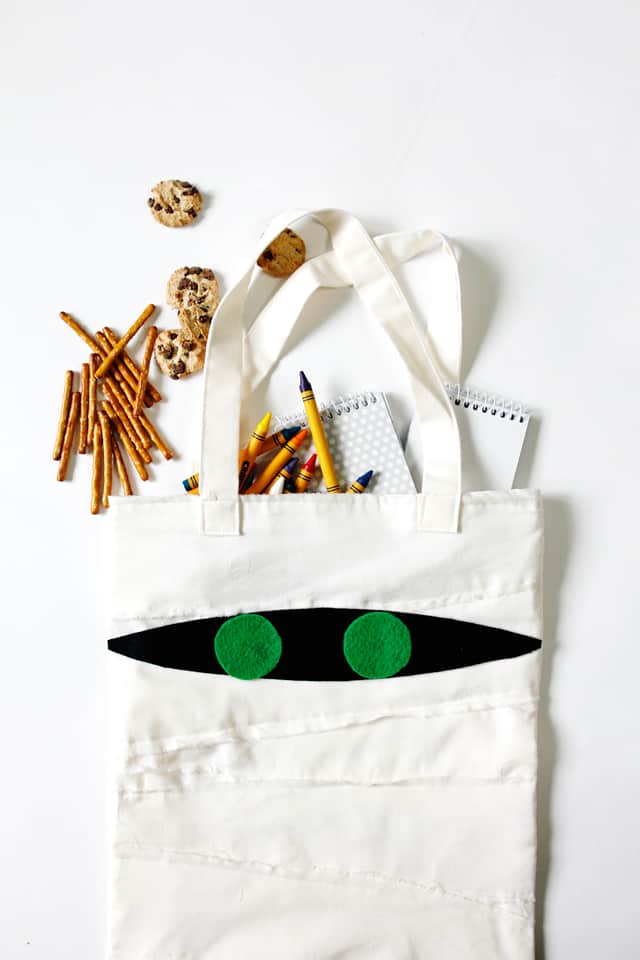 Movies, books and things are always a good way to be inspired for sewing projects, especially since it is extra fun for the kids to have a handmade thing that they can use! I thought up these Hotel Transylvania 3: Summer Vacation tote bags – inspired by a few of my favorite characters. I made three inspired by Mavis, Blobby and Murray the Mummy but could have kept going – each character has such fun characteristics! Mavis is too cool to pass up so I made a bag that she might carry! It's bright magenta with a color blocked base and little wings that stick out. The other two are based on Blobby and the Murray. Blobby is hilarious, so the bag is just bright green with eyes! I added topstitching to add his "smile" and rolls. The Murray bag may have been the most fun to sew, I ripped up muslin and sewed it to the tote bag fabric before assembling so it has a textured fabric.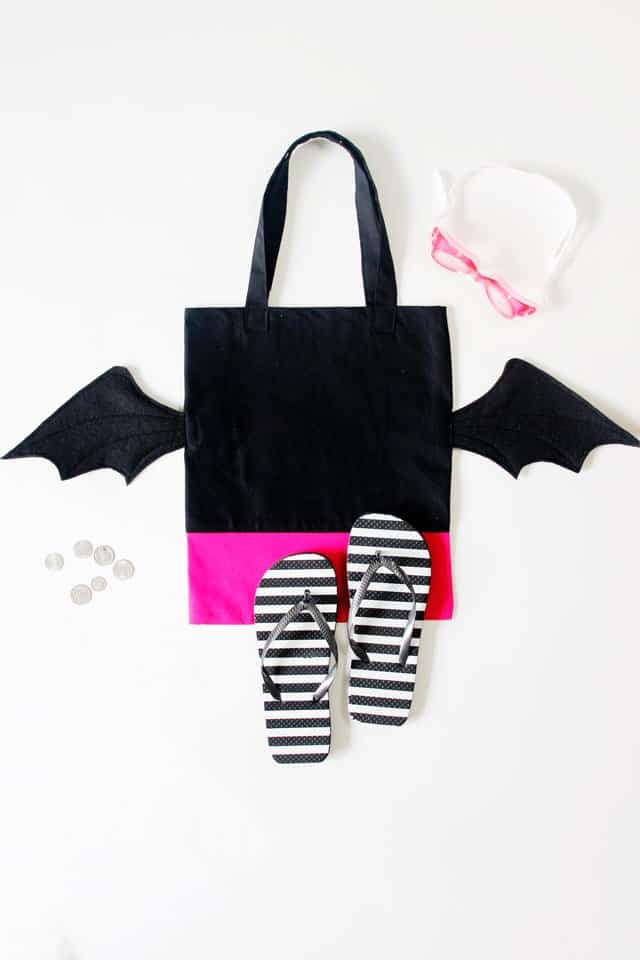 These tote bags are super simple to sew – they are even a great beginner project – and they are fun to use. Fill them with a towel, goggles and snack money for a day at the pool. Add a coloring book, crayons and treat for summer road trips or airplane travel. Or, stuff it with popcorn, slime and movie candy for a movie night stash! These bags will also double as perfect Halloween trick-or-treat bags, there is a bag for every costume!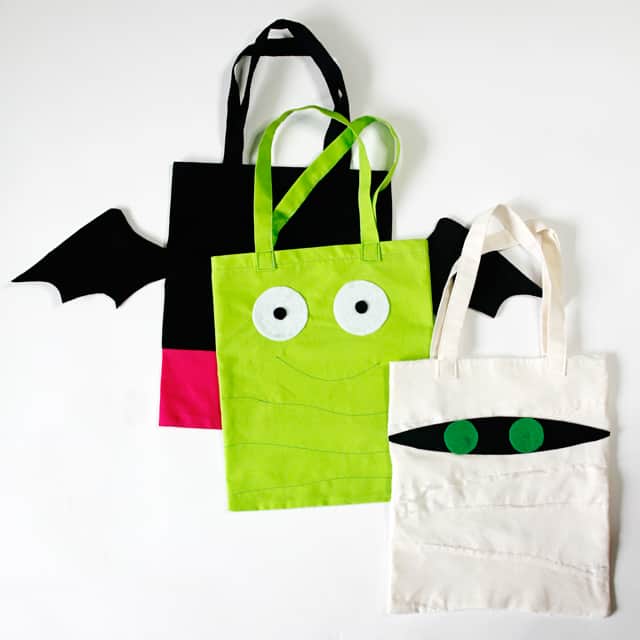 We'll use a few different materials for these bags, mostly cotton with felt for the extra features.
Materials//
-1 yard cotton, various colors
-various thread colors
-lightweight fusible interfacing
-contrast cotton for lining
-felt for wings + eyes
-4 sheets black felt for Mavis bag
-1 sheet black felt and 1 sheet green felt for Mummy bag
-1 Sheet bag felt (or scraps) and 1 sheet white felt for Blobby Bag
-template downloads (sign up below to download!)

Use 1/2″ seam allowances.
Instructions for Straps/
The straps for all 3 tote bags will be constructed the same way. Cut 2 strips of fabric 4″ wide by 22″ long. Press long edges to the middle. And then press in half again. Topstitch along both edges of the straps with matching thread.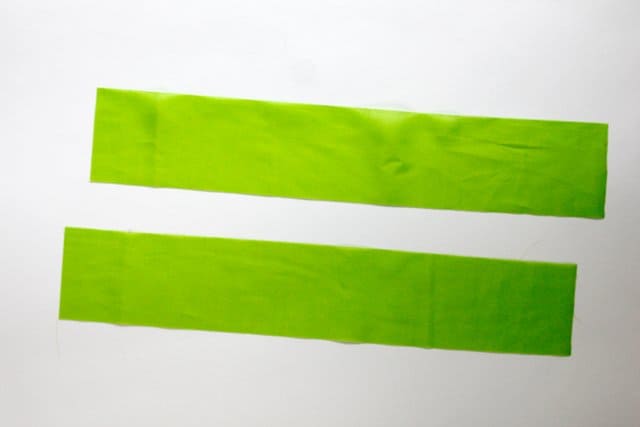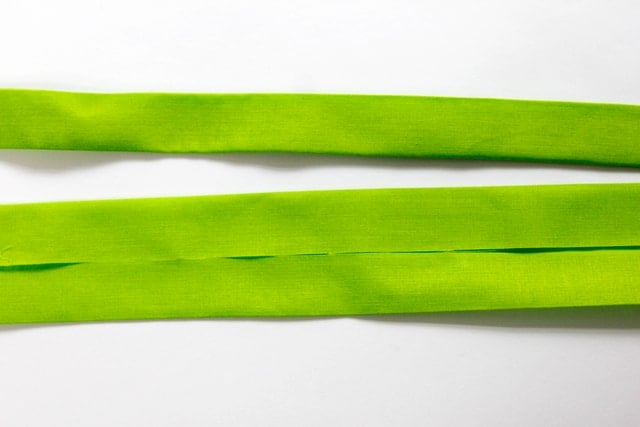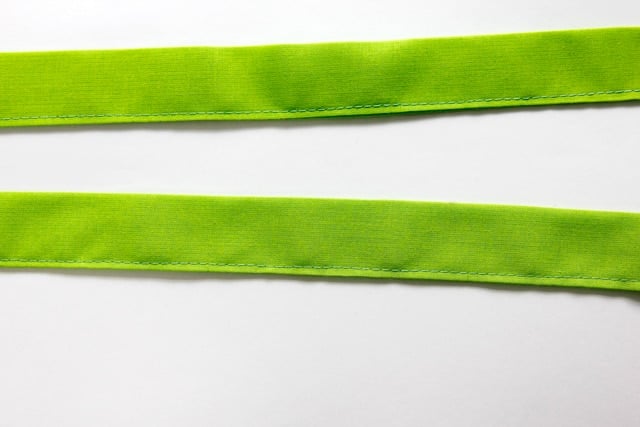 Instructions for Blobby Tote//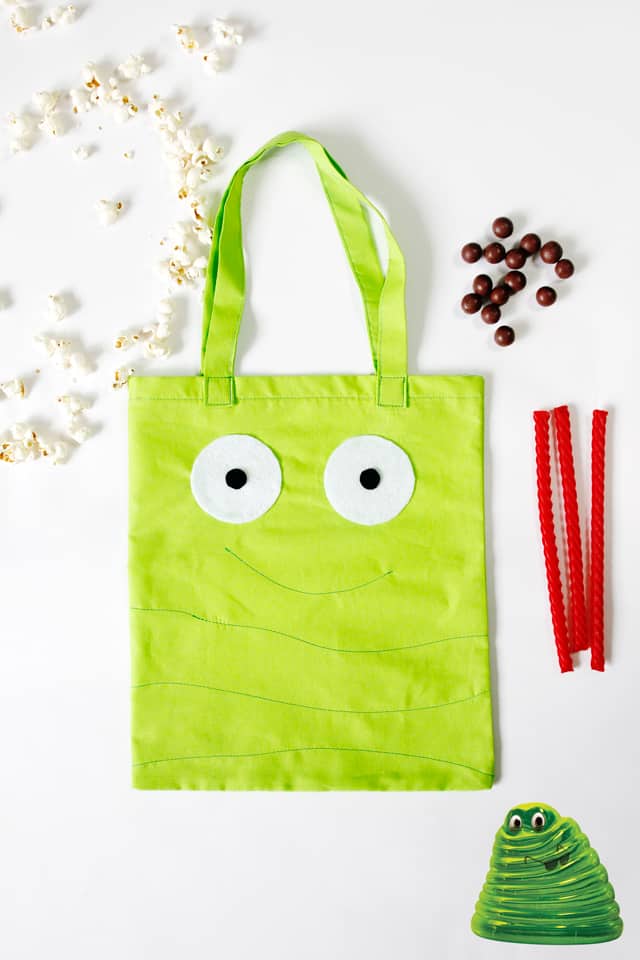 Cut one piece of green cotton 25″ wide by 15.5″ tall. Fuse interfacing to the back of the fabric.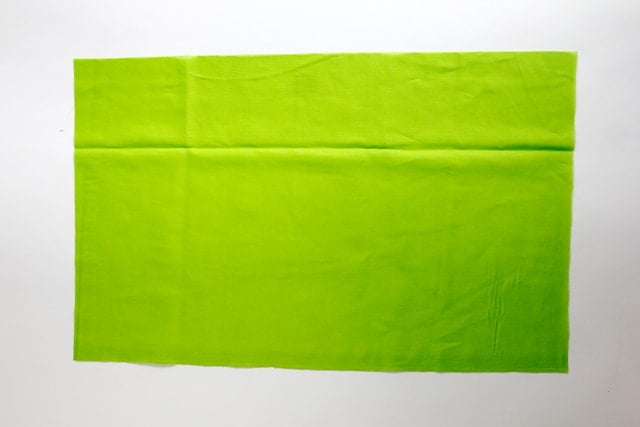 Finish the top edge of the tote with either a serger, a zig zag stitch or fray check.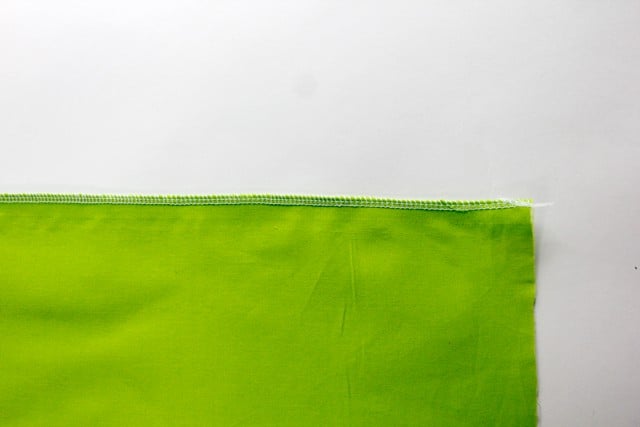 Fold under 1″ at the top of the tote and press. Topstitch around top using a matching thread color.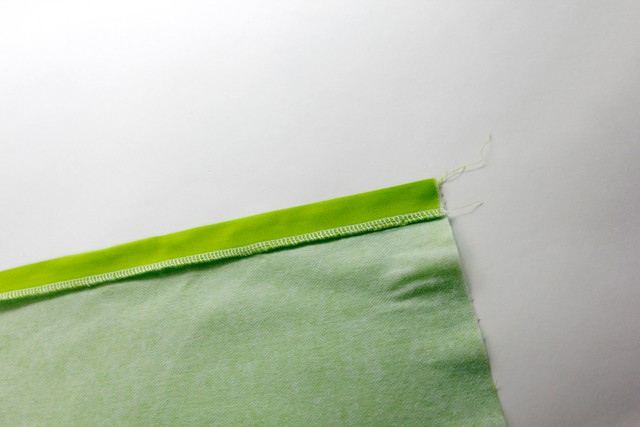 To make Blobby's "blobs", use a darker thread color and create topstitching shaped like simple curves along the right side of the bag. Be sure to backstitch at each starting and stopping point.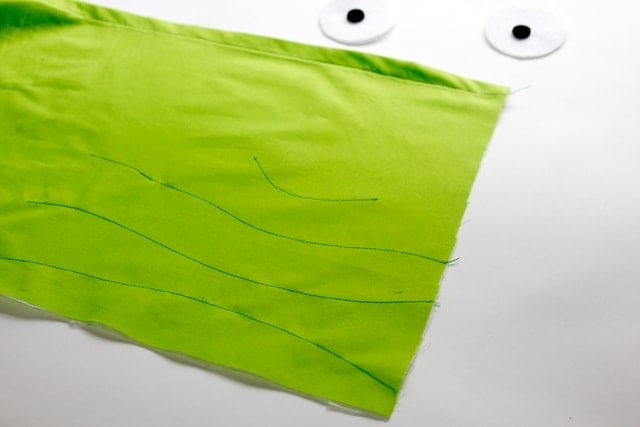 Fold bag over with right sides together and sew the bottom and side edges.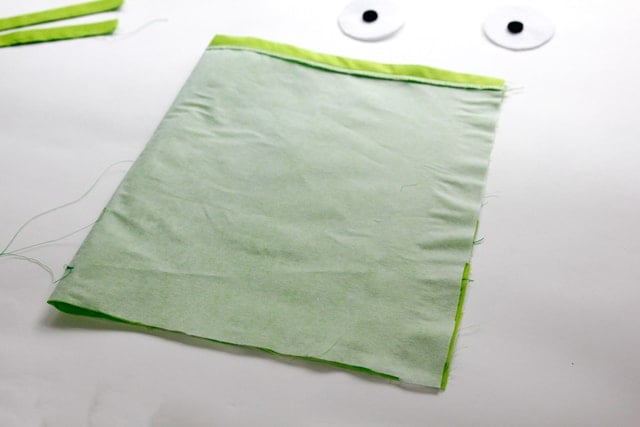 Use the template to cut Blobby's eyeballs and pupils from white and black felt. Glue to front of bag.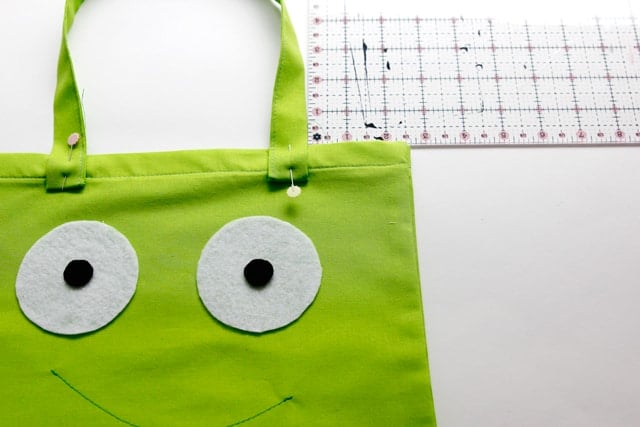 Sew straps onto front and back of bag, 2.5″ from each side. Done!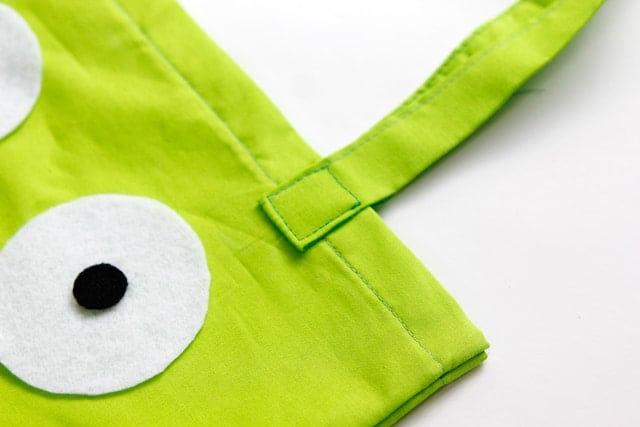 Instructions for Murray the Mummy Tote Variation//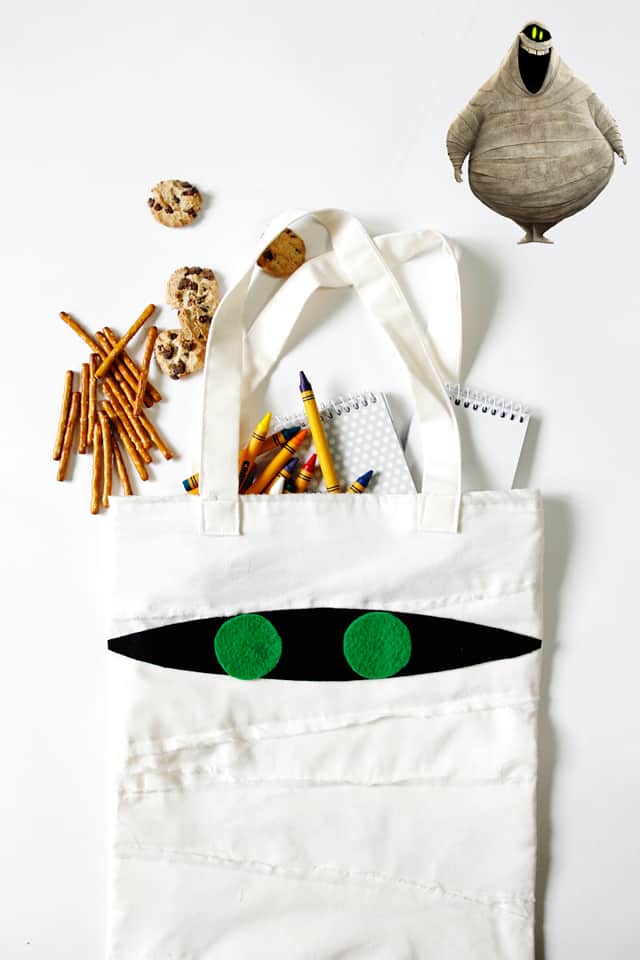 Follow the instructions to the Blobby Tote until you finish the top edge of the bag.
To make Murray's mummy wraps, tear strips of fabric 3″ wide. Arrange the strips diagonally going up and down across the length of the bag and sew them down 1 at a time until you feel like you have a mummy-inspired bag! I used 6 strips.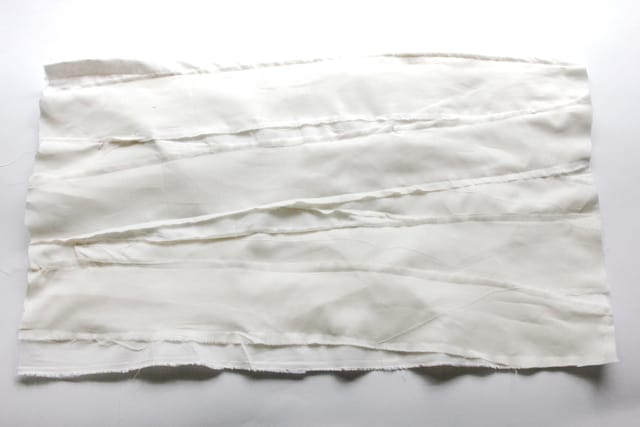 Fold bag over with right sides together and sew the bottom and side edges.
Use the template to cut Murray's black eye band and green eyes. Glue to front of bag.
Sew straps onto front and back of bag. Done!
Instructions for Mavis-inspired Tote//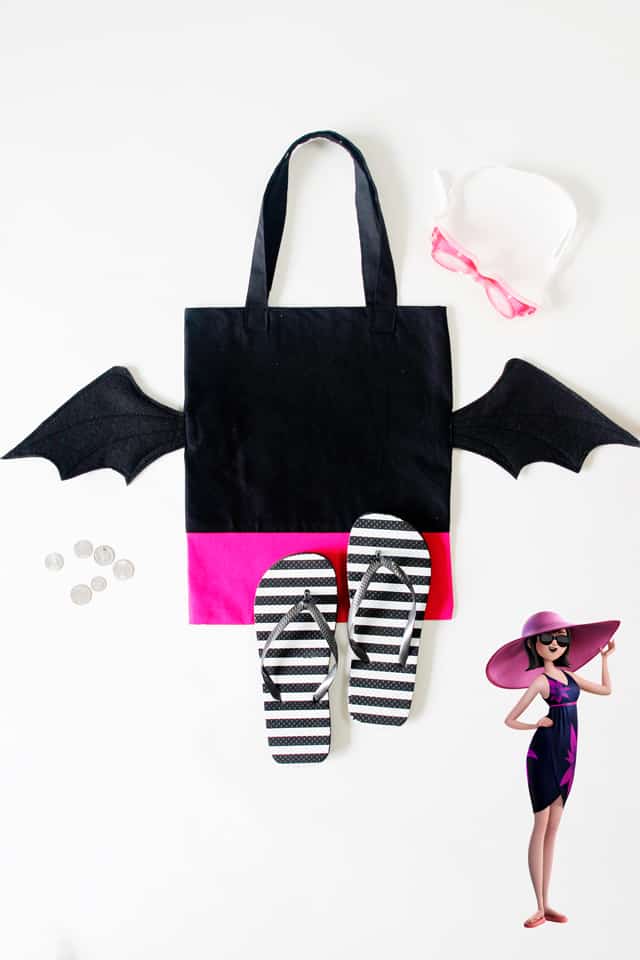 Cut one piece of magenta cotton 25″ wide by 11.5″ tall.
Cut one piece of black cotton 25″ wide by 5″ tall.
Sew black band to bottom of magenta strip.
Assemble like Blobby tote.
Use the template to cut 4 layers of wings from black felt. Sew 2 layers of the bat wings together using black thread. Topstitch though the middle of the wings to create "veins".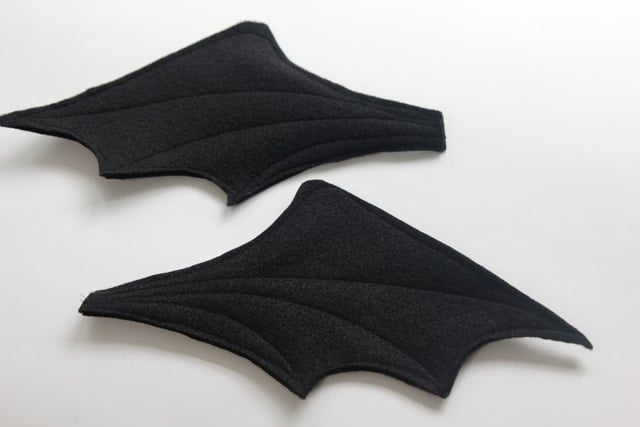 Sew to back of bag so they stick out to the front.