Getting zippy again today with this DIY zippered pouch tutorial flat bottom design. This DIY is super similar to the basic zipper pouch and the quilted cosmetic bag tutorial, but has a flat bottom so it can stand up! I love a makeup bag that stands up while I grab stuff out of it. That flat bottom design makes the zippered pouch feel bigger and hold bigger bottles and containers a little bit better. The pattern piece for the flat bottom pouch is included, it has special cutouts that make creating this zippered pouch really simple!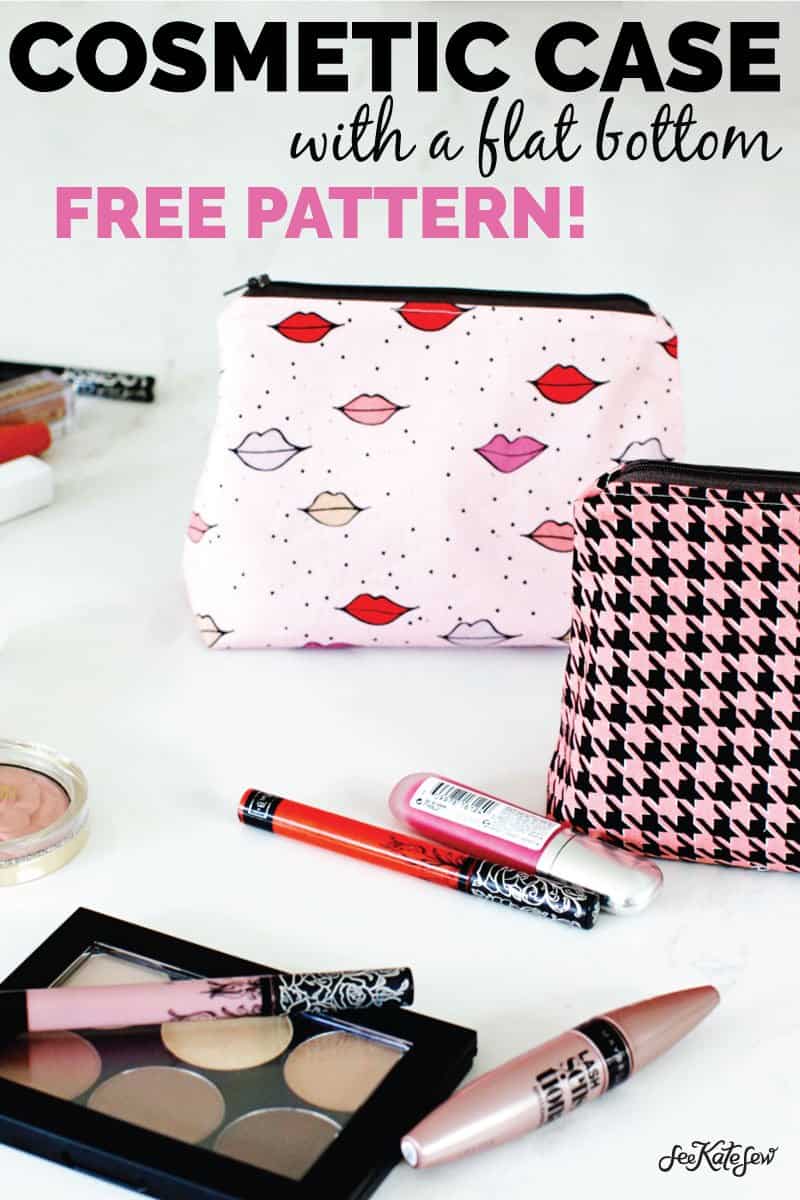 I used the offbeat houndstooth print in Coral (also available at Fat Quarter Shop!) and main Lips in Pink from my new fabric line Kiss Me, Kate for this one. I designed this one as an apparel print, but also love using the scraps of it for simple projects. The houndstooth design is offset just a little bit to give it a little edgy feel to the DIY Zippered Pouch tutorial flat bottom version.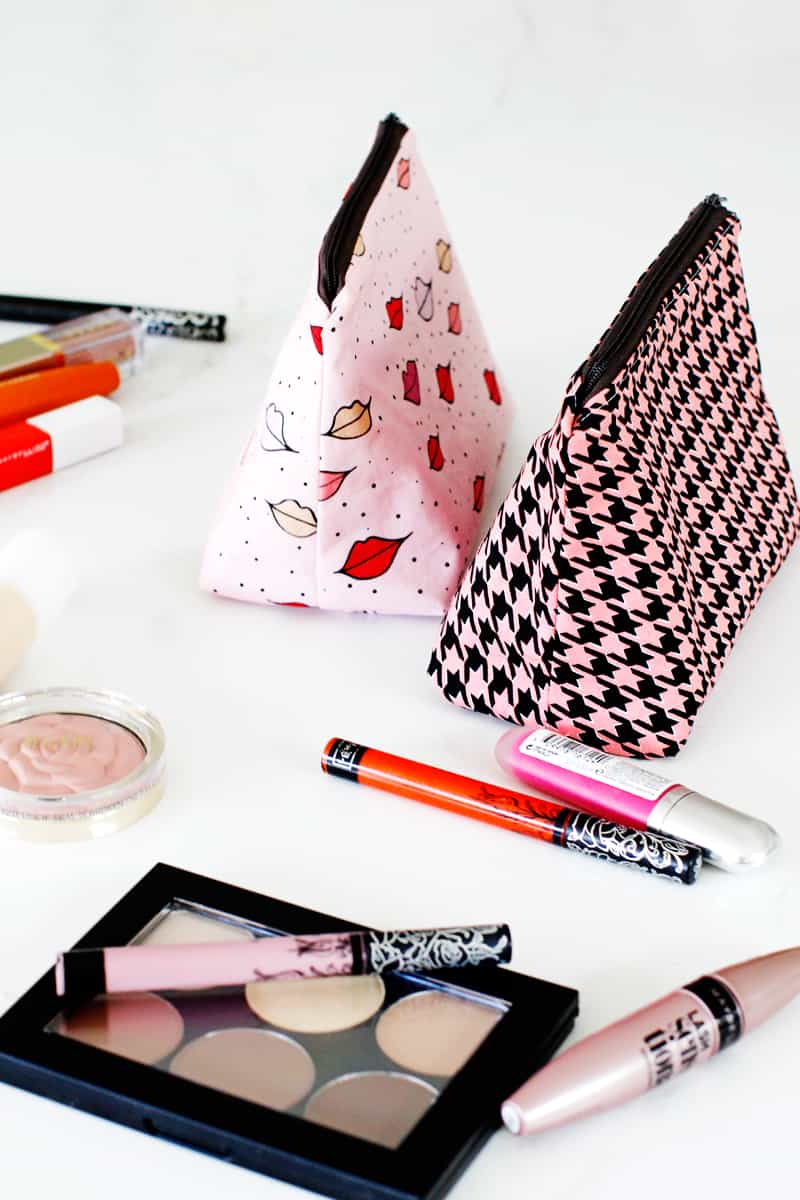 I'm also sharing my actual favorite makeup products in this post! I have been using a lot of makeup as props recently – it just makes sense to style Kiss Me Kate with makeup! I usually buy the cheapest props with the cutest packaging as props for styling photos. The colors and design of the bottles really matter for a photoshoot, hah! But in this post, I'm sharing my list of everyday cosmetics that I actually use.
I love peeking into other people's makeup bags and getting recommendations from them. I use a mix of "nicer" products from Sephora but mostly cheaper ones from the drugstore. If I can find a good product at the drugstore, I'll go with that! But some items have failed me and I've resorted to fancier products because of sensitive skin, colors or because they are just better.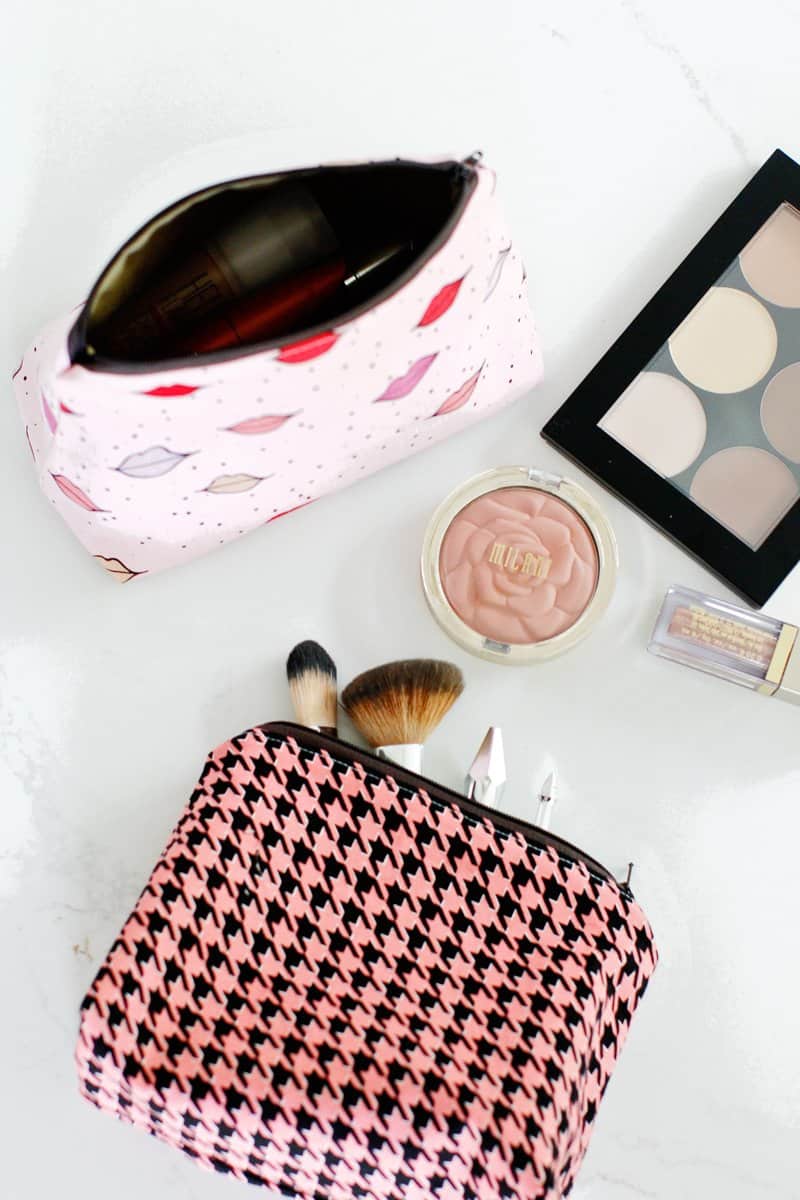 So here's the list!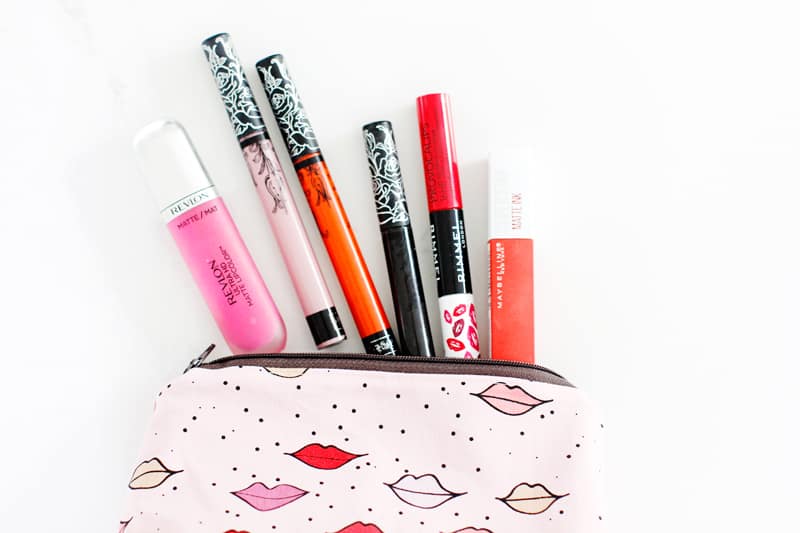 FACE//
Milani Blush – I originally bought this blush for a photoshoot and was scared to dig into it because of the pretty rose design! When I finally did it became my favorite! I love the shade and it goes on super soft and smooth, and blends well. I use Romantic Rose.
Sephora Contour Palette – When I want to get fancy, this contour palette is a good value and fun to experiment with.
Benefit Foundation – A lot of drugstore brands have caused me to break so I had to find an alternative. I love this one because it's lightweight and has sunscreen built in.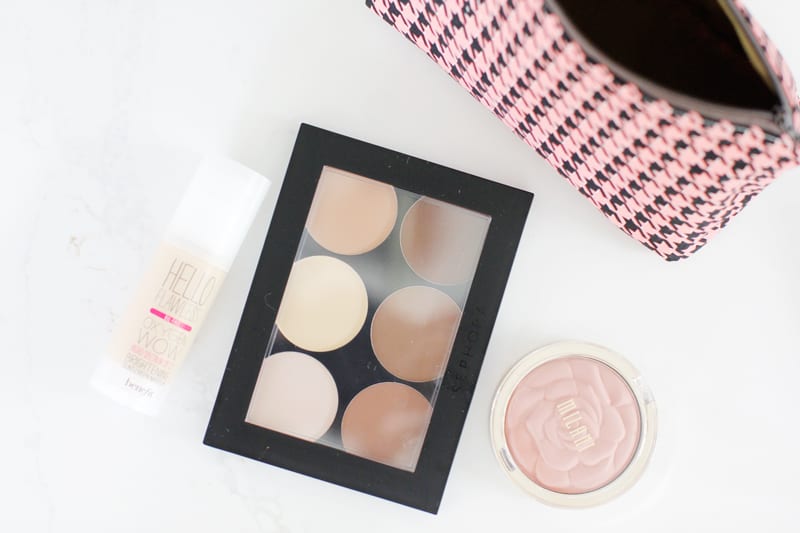 EYES//
CoverGirl Lash Blast – This is my go-to mascara. I love a good expensive mascara – you can read my review of a bunch here – but I always find myself back at this $8 gem. It's just a great mascara and doesn't leave a black residue after I wash my face. I always pick the orange bottle.
Brows – I guess I'm all about the Benefit products, but I love these two brow products! The Gimme Brow is sorta a lightweight brow gel that just darkens the brows you already have, while the Ka-Brow is more intense and better for shaping/drawing your own! The top of the bottle is actually a contoured brush that makes shaping really easy. I don't use them both at the same time, just one or the other depending on the day. They aren't super cheap but they do last a long time!
Maybelline Lash Sensational – Here's another great drugstore mascara! This one is similar to Lash Blast. I always get the blackest black color.
Stila glitter – This stuff is super glittery but goes on like a cream. It's fun for a sunny day and super fun for little girls, too. My favorite color is Kitten Karma, it's a rose gold!
High Beam – I got this in a free sample set (probably from buying so many Benefit products) and I love it! It's a cream highlighter that I use on eyes, cheeks and under my eyebrows when I'm trying to look nice. Haha, it's not an everyday product for me but it is a good pick-me-up product.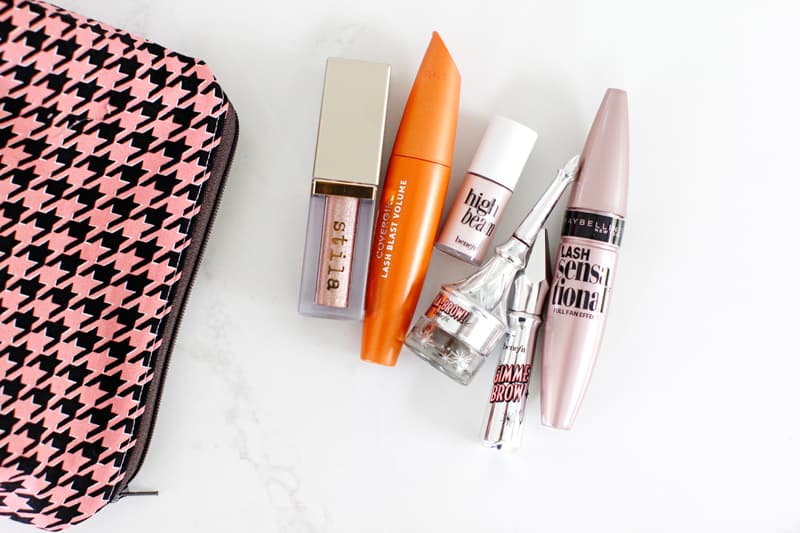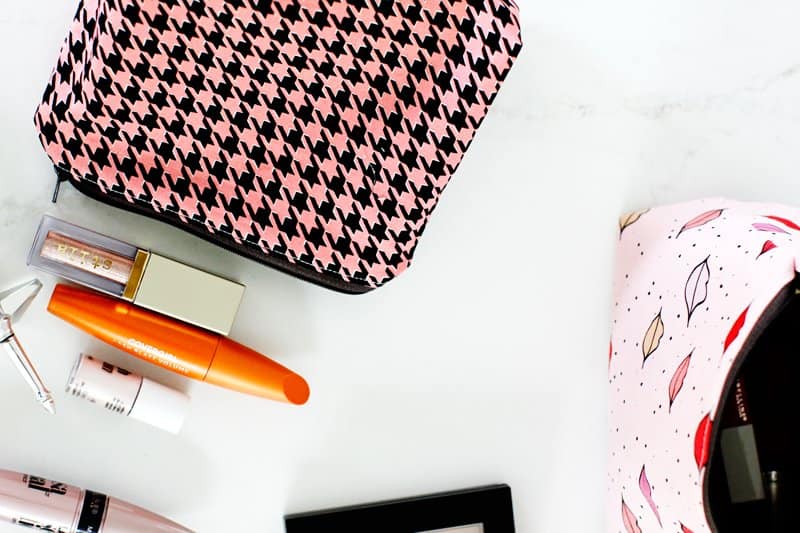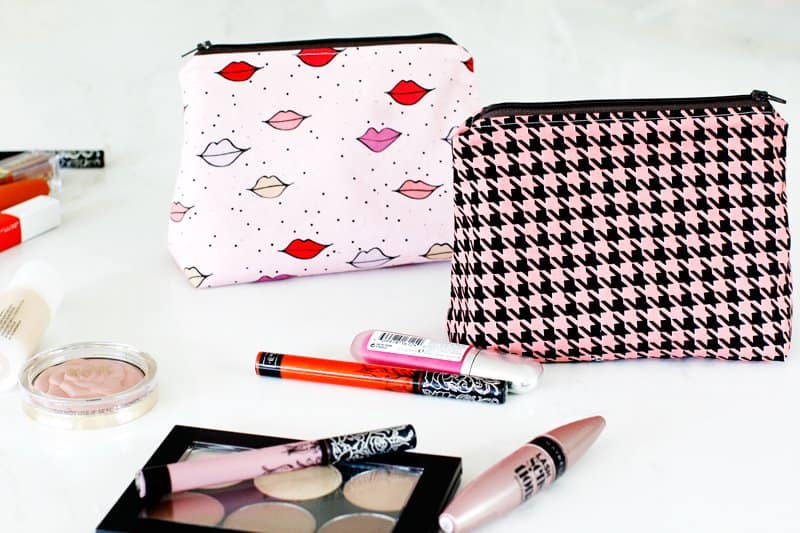 Lips//
Kat Von D Everlasting Liquid Lipstick – These are my favorite splurge lipsticks because they are super matte and have the best colors! My everyday colors are A-Go-Go which is the best orange-red I have ever found! And Requiem which is a soft lilac and perfect for a muted look. I also have Witches, a pitch black that I really only wear for Halloween. These stay on pretty well, but the A-Go-Go color does smudge around my face a little bit so I have to be careful with it. It's worth it for the amazing color selections though!
Rimmel Provocalips – in Kiss Me, You Fool. This color is great and does really last all day if you keep applying the attached gloss. If you don't it will clump off.
Maybelline SuperStay Matte Ink in Heroine – This one stays on really well while eating. My only complaint is that is gets on my teeth during application so I usually have to wipe it off before leaving the house.
Revlon Ultra HD Matte Lipcolor – This one isn't as long lasting but has an awesome Matte finish and I love this color, Spark. It's bright and fun and has Barbie vibes to it. Perfect for a neutral outfit!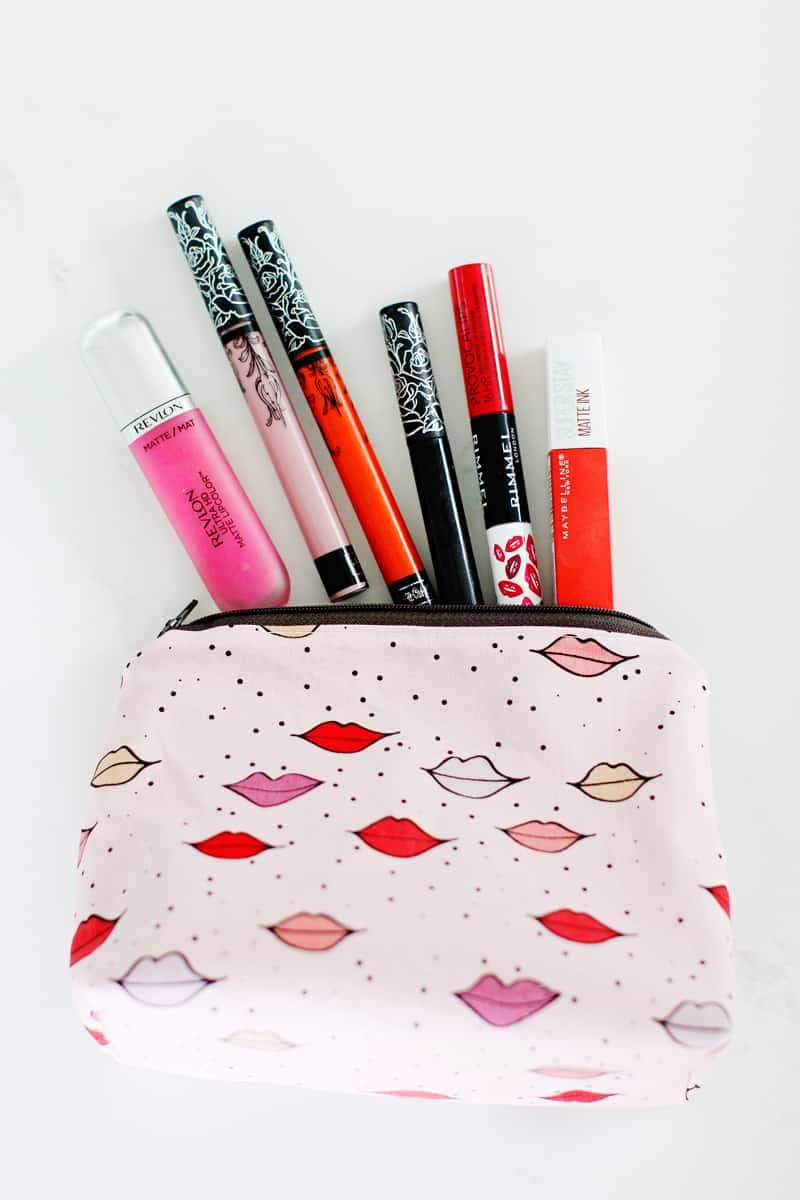 Time to sew!
Flat Bottom Makeup Pouch Materials
-cotton, offbeat houndstooth print in Coral and main Lips in Pink
-canvas for lining
–fusible interfacing
-pattern template (sign up below to download!)

DIY Zippered Pouch Tutorial Flat Bottom
Use a 3/8″ seam allowance.
Cut 2 each from MAIN fabric (houndstooth), LINING (canvas) and fusible interfacing. Fuse interfacing to back of main fabric.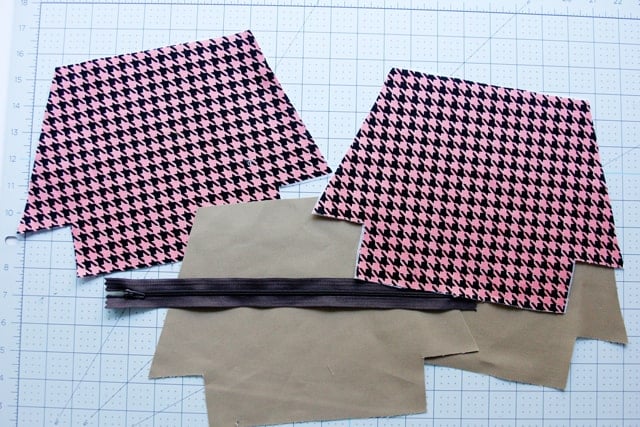 Place the zipper face down on main fabric.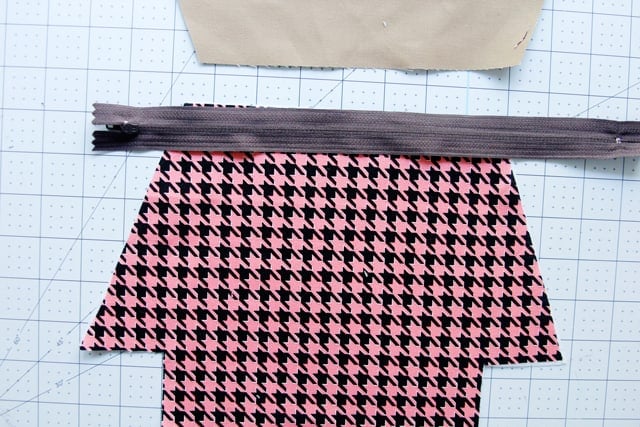 Sandwich the zipper between the main and lining fabric.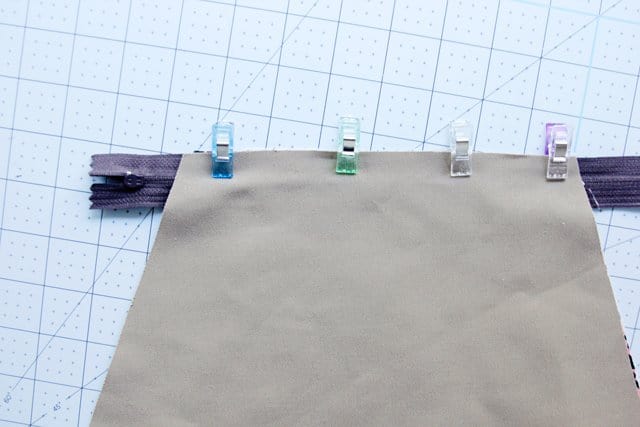 Sew along the zipper with the needle aligned to the left.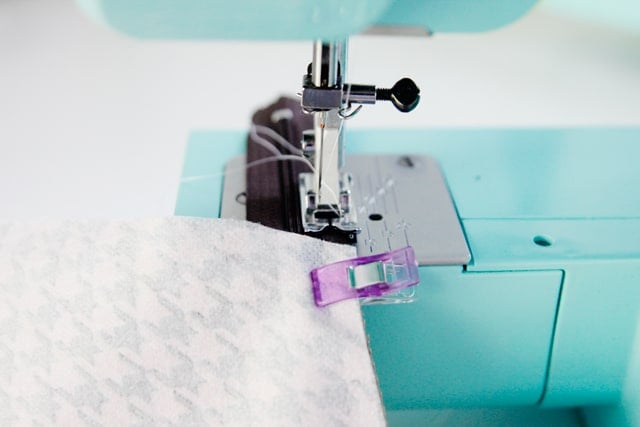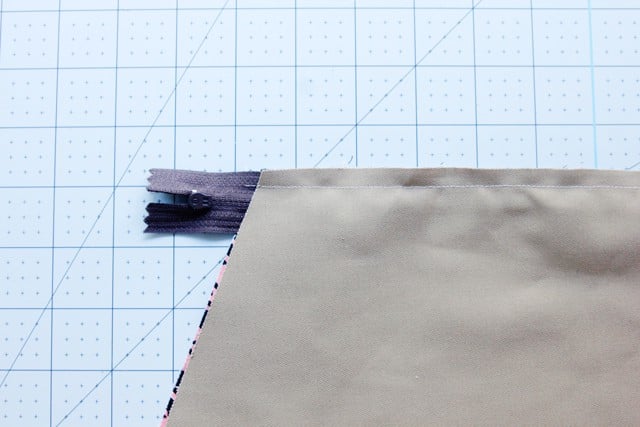 Press the Main seam allowance down and topstitch along the main fabric.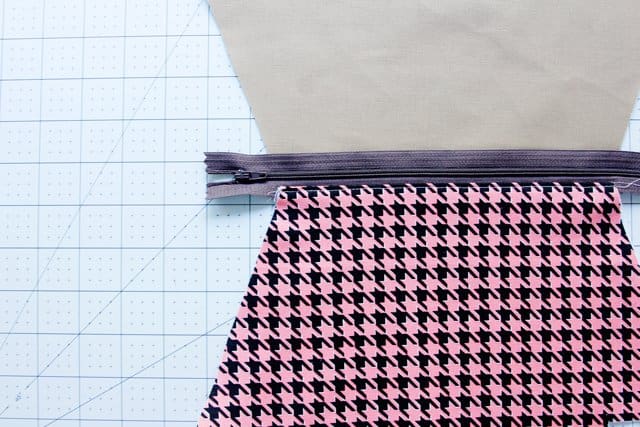 Press lining to the back.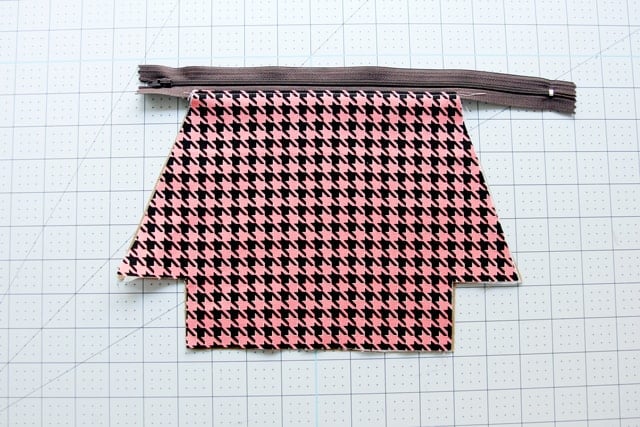 Repeat on the other side of the zipper with the other main and other lining fabrics.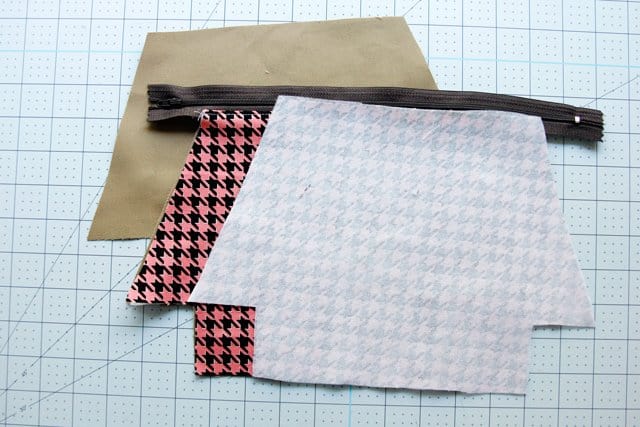 You'll sandwich them over the zipper tape just like the first.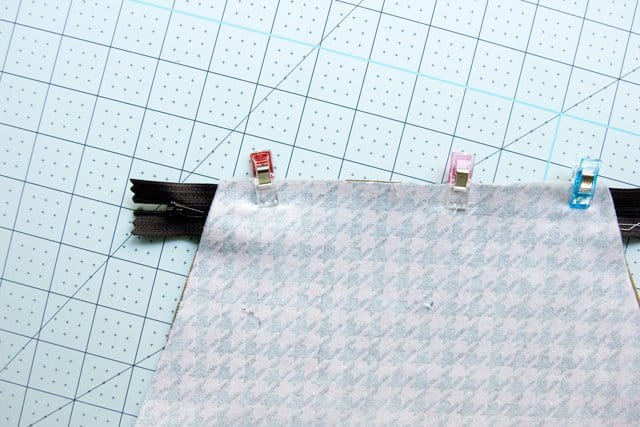 Press and topstitch.
Open the zipper half way and match up the lining pieces with each other, right sides together. Also line up the main pieces, right sides together. Pin.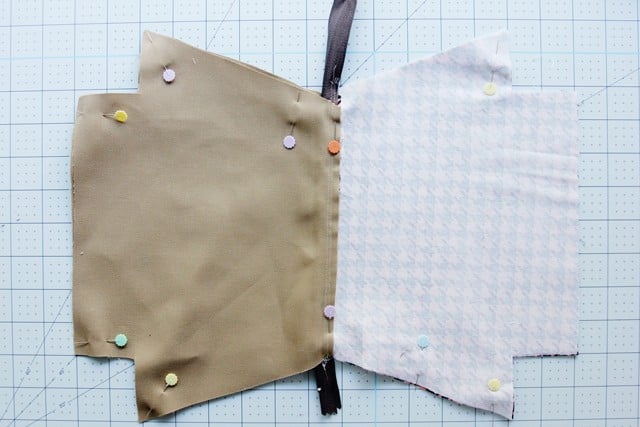 Sew the sides and bottoms but leave the square corners unsewn.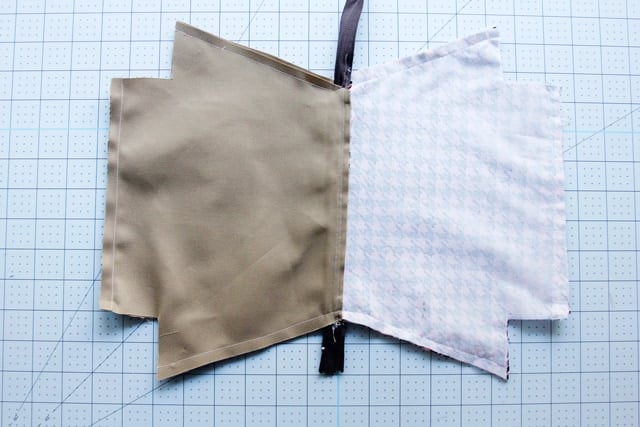 Trim the excess zipper tape.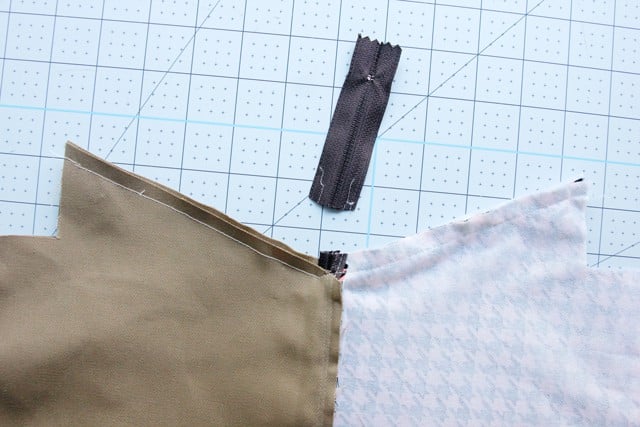 Turn pouch right side out through one of the open corners.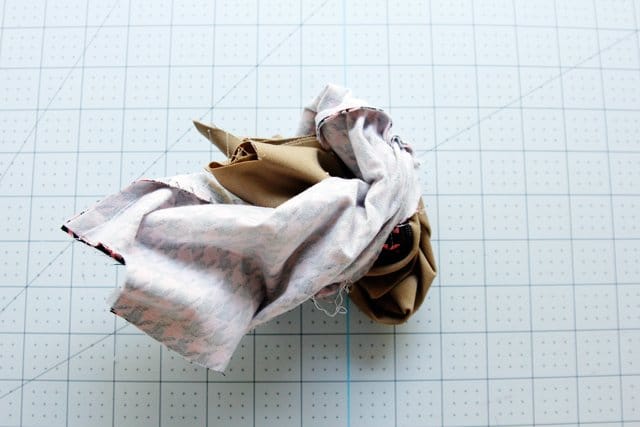 Lay it out and smooth all the seams.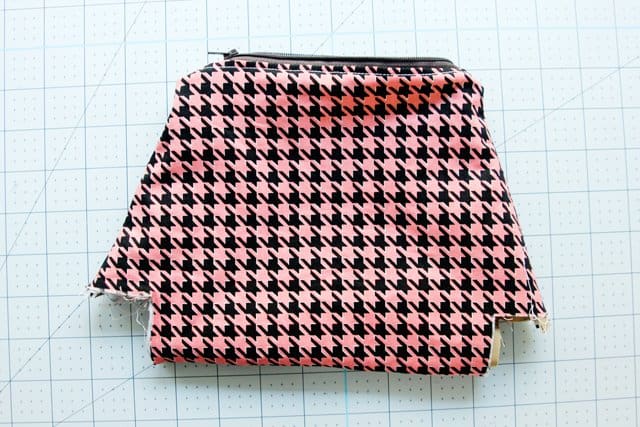 Then turn it wrongside out and match up the open edges of the corners.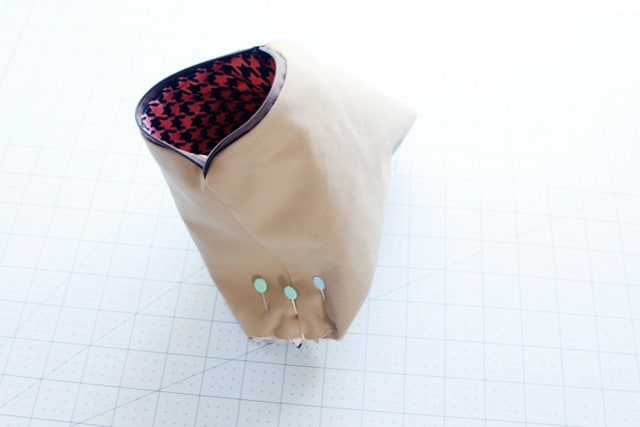 Pin and sew.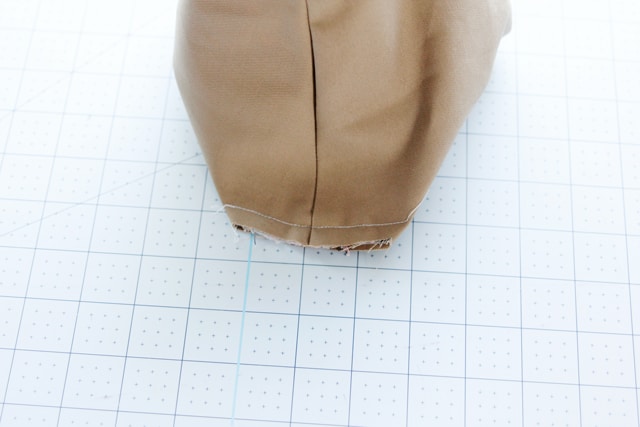 Finish the edges with a serger, a zig zag stitch or binding. And you're done!