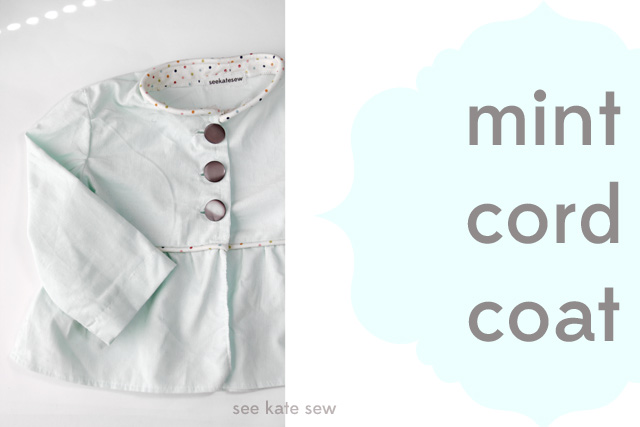 A short stack of corduroy was in my pile for my personal fall fabric challenge. Corduroy is excellent, I love the really thin kind best. I drafted this coat really quickly one evening. I wanted a basic coat with a little gather at the bottom. Then I threw in some polka dotted piping for fun! The coat is very basic and since it's not lined, it's really quick, too!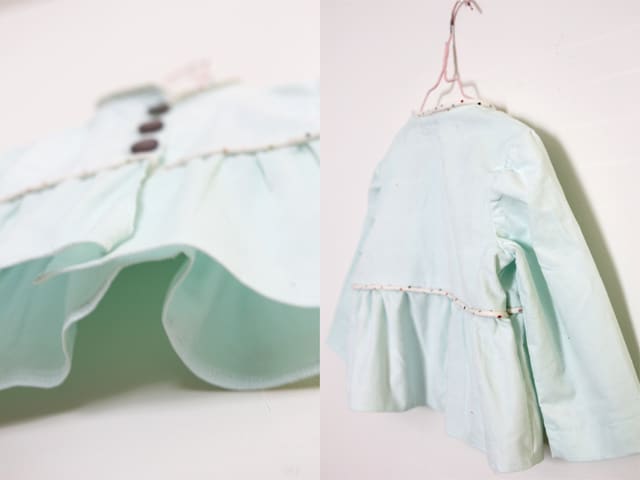 Materials:
*3/4 yard lightweight corduroy
*1/4″ piping (tutorial here)
*drafted pattern pieces, see below
To make the pattern pieces find a simple coat or jacket pattern, or use slopers. Trace the size you want and cut the bottom half of the front and back off. Those will be the front and back pieces. For the gathered bottom, use rectangles 1.5 times as wide as the front and back widths. Use sleeves as they came.
Cut out your pattern pieces and gather the bottom pieces. Match the back top and the back bottom with piping in between. Sew them together.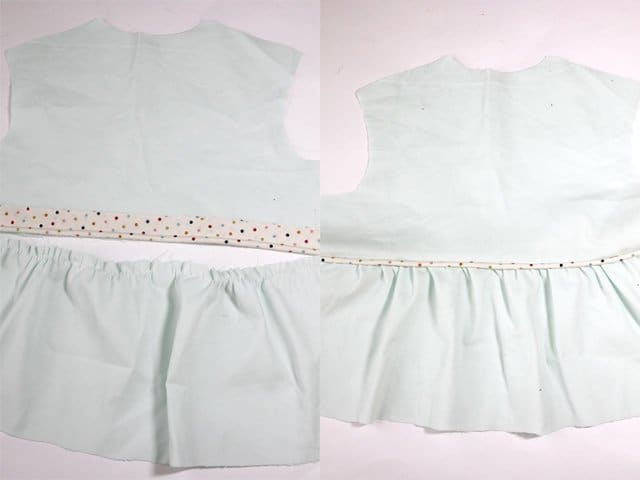 Finish the front edges by serging and pressing over at 1/2. Sew, and then sew the top and bottom together, with piping in between.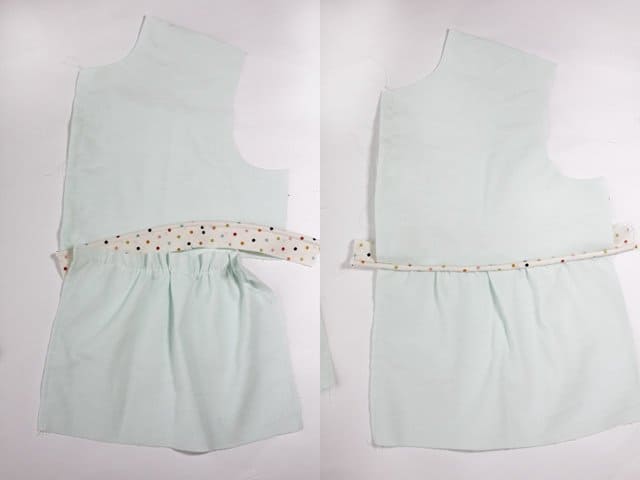 Fold the edge of the piping over and sew it in place.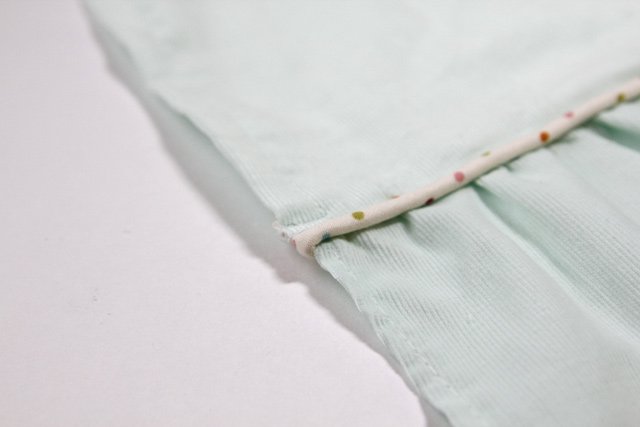 Sew and serge the shoulder seams, but leave the side seams open.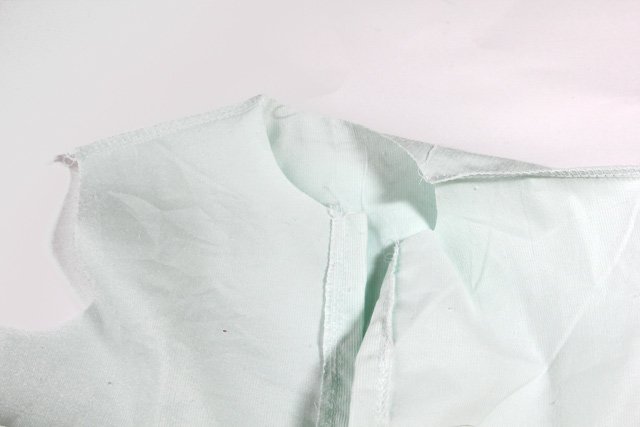 Ease stitch the sleeves, them put them in with the flat method (tutorial here)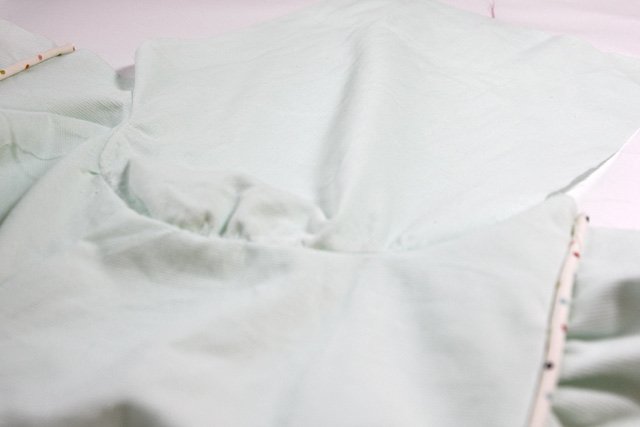 Sew up the side seam and the sleeve all at once. Then finish the sleeve hem by serging, folding 1″ up and sewing. Finish the bottom hem by serging and folding up 1/2″. Sew in place.
 Add buttonholes. Sew on your buttons.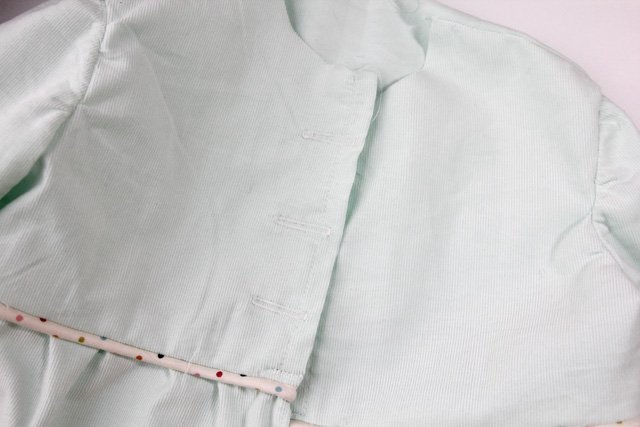 Then sew piping to the neckline edge.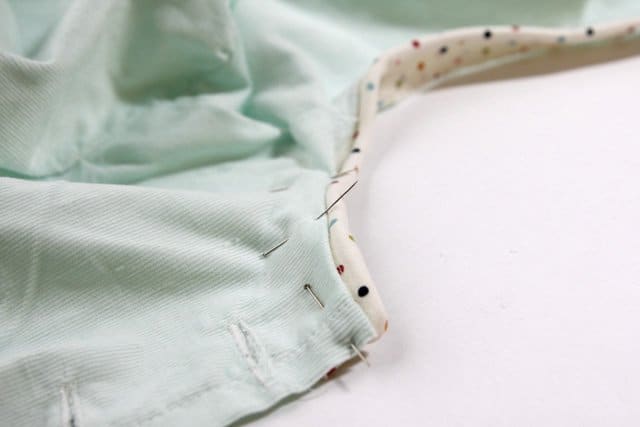 And you're done!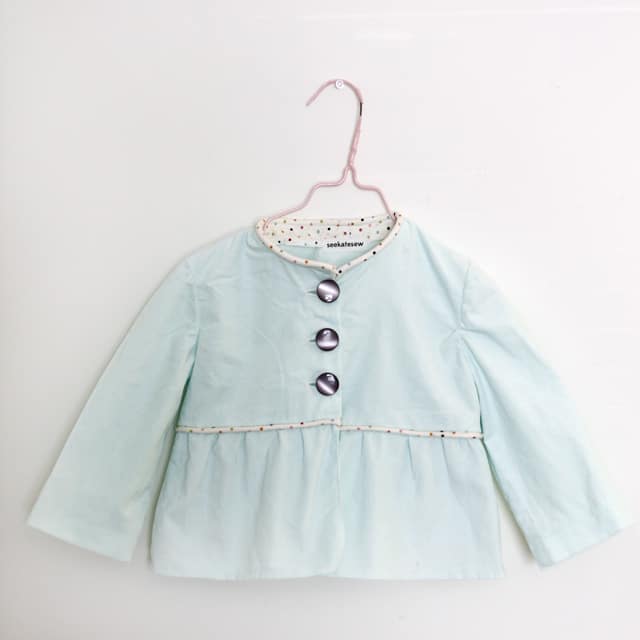 This won't fit the new baby for like a year, but so cute, right! I don't mind it hanging in the closet for a while!