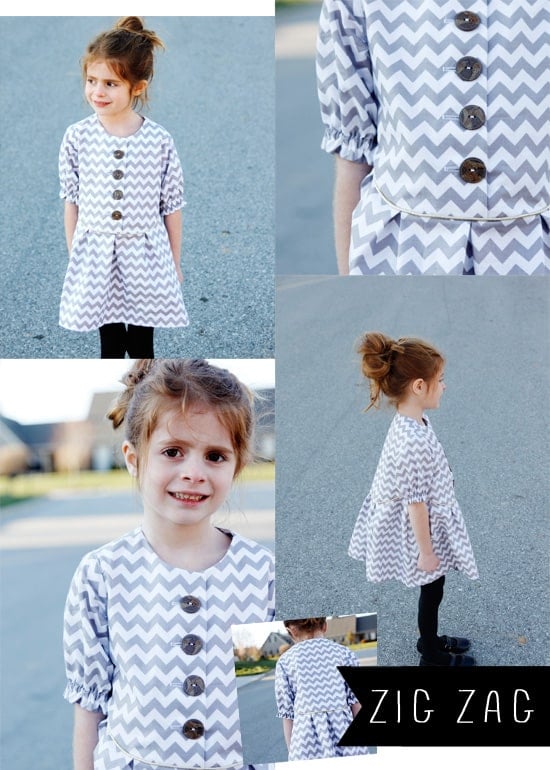 My newest pattern is here: the Zig Zag dress pattern! You may recognize it from last week's Project Run and Play entry. I finished this look way back in January and couldn't wait to turn it into a pattern, so it has been in the works for a while (but I couldn't say anything–the worst!). The shape is just fun and it's pretty simple and easy to sew. This pattern is designed to be a shorter dress that looks cute over leggings or tights, but you can lengthen (or shorten) the skirt to make it a longer dress or shorter blouse.
This pattern is available for purchase in my Pattern Shop. Save $1 with code ZIGZAG until Saturday. All my patterns are instant download!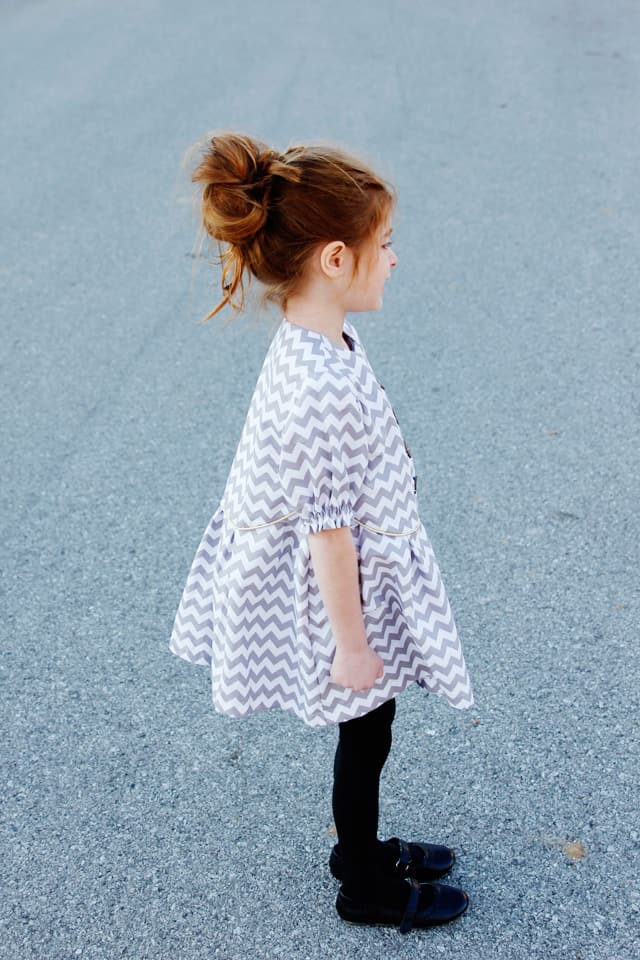 The Zig Zag dress pattern is great for a confident beginner and the perfect play dress for spring! There are 4 buttons on the front and piping! The piping is optional, but doesn't it look cute? The sleeves are elbow length and slightly ruffled.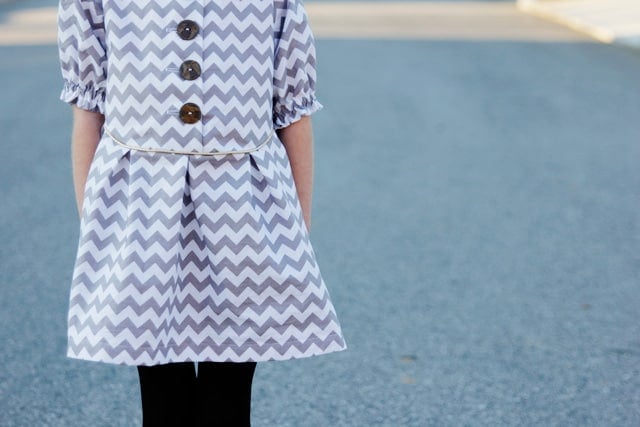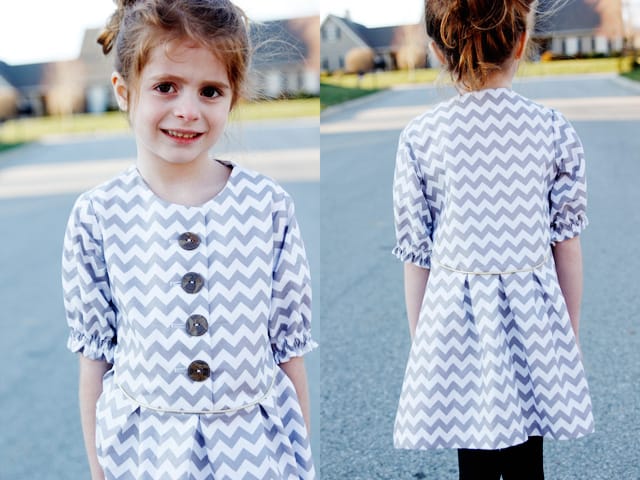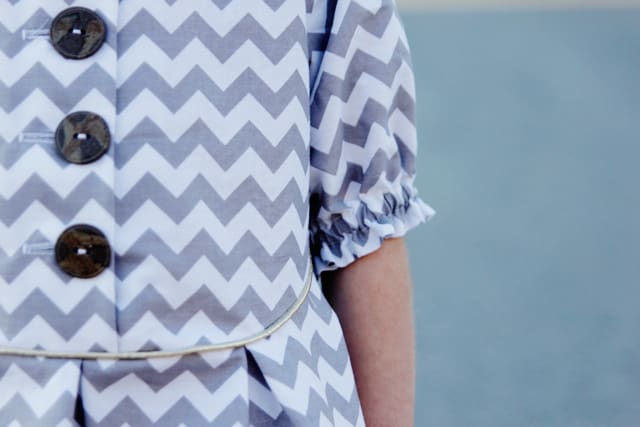 It looks great in other fabrics, too! I loved this starry fabric and made it with big mod white buttons and tiny pink piping.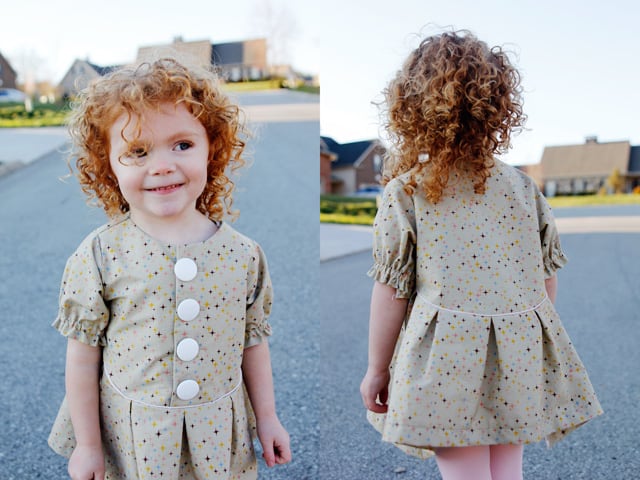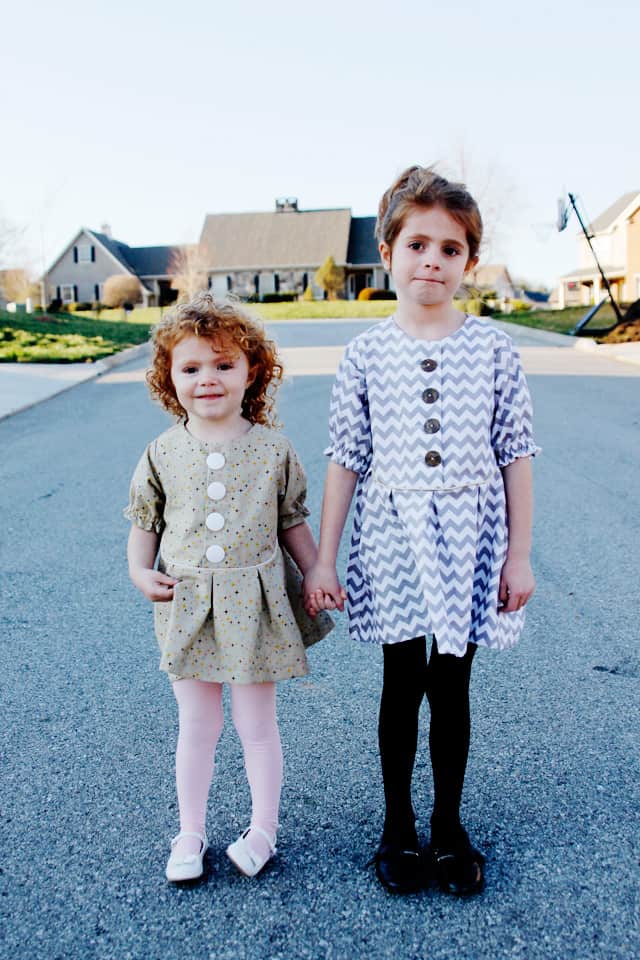 The zig zag dress pattern comes in sizes 18m, 2T, 3T, 4T, 5, 6, 7, and 8! I hope you like it!