We took this cute little friend shoot a few weeks ago. I loved this Dear Stella dot fabric, it matches my daughter's wallpaper even! So sewing up 2 of these cuties was super fun! They are 1 size apart and we got matching jeans (from HERE) and ROSE GOLD shoes (from HERE) for the occasion. Super fun and so cute! I love how the Rosie fits, the high-low hem is really cute. I know I designed it that way, but I love how you get a little peek of baby belly sometimes! ;)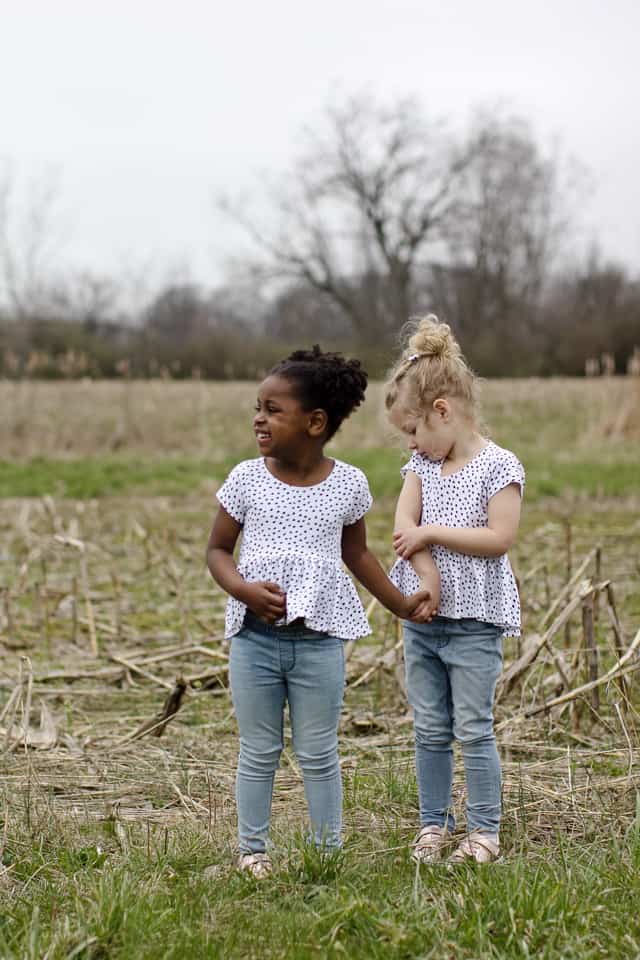 It was a bit cold and my daughter was a bit jealous to have to share the spotlight! I didn't realize how much she likes being my little model!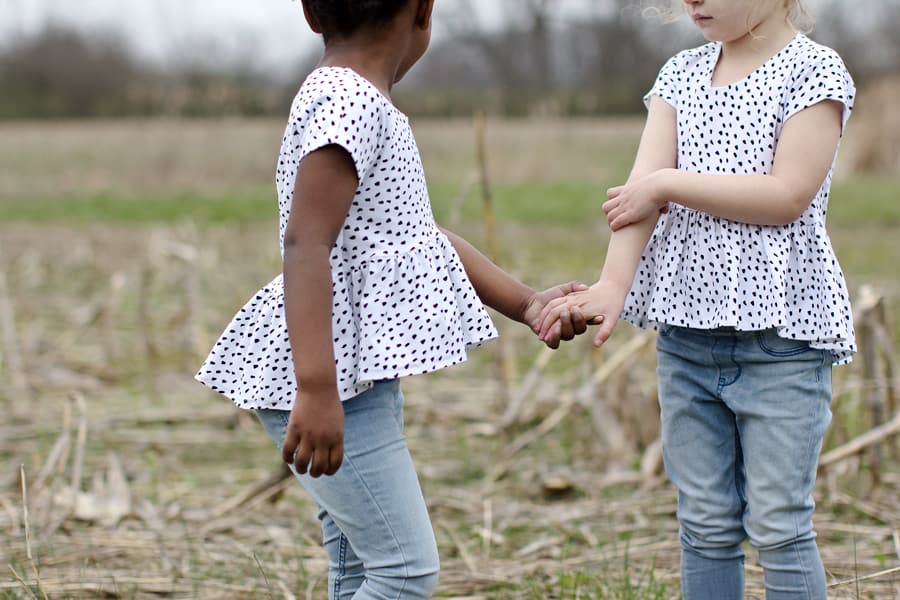 This fabric is called Dollop in Snow, available from Dear Stella. I love their knits, they are not super thin and cute!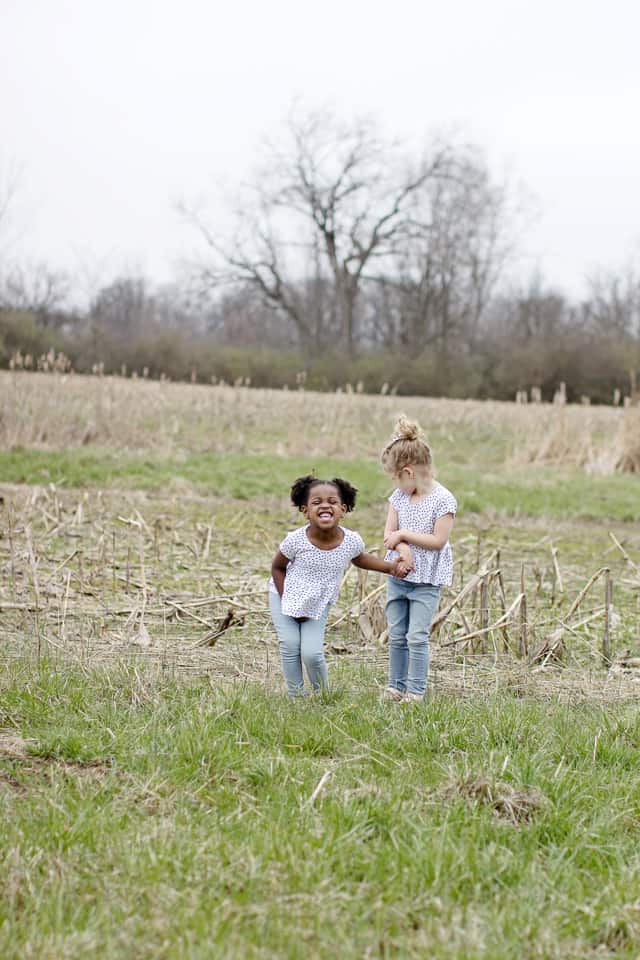 The sleeves are dolman style and the neckband is a simple pressed over finish, so this shirt sews up really quickly!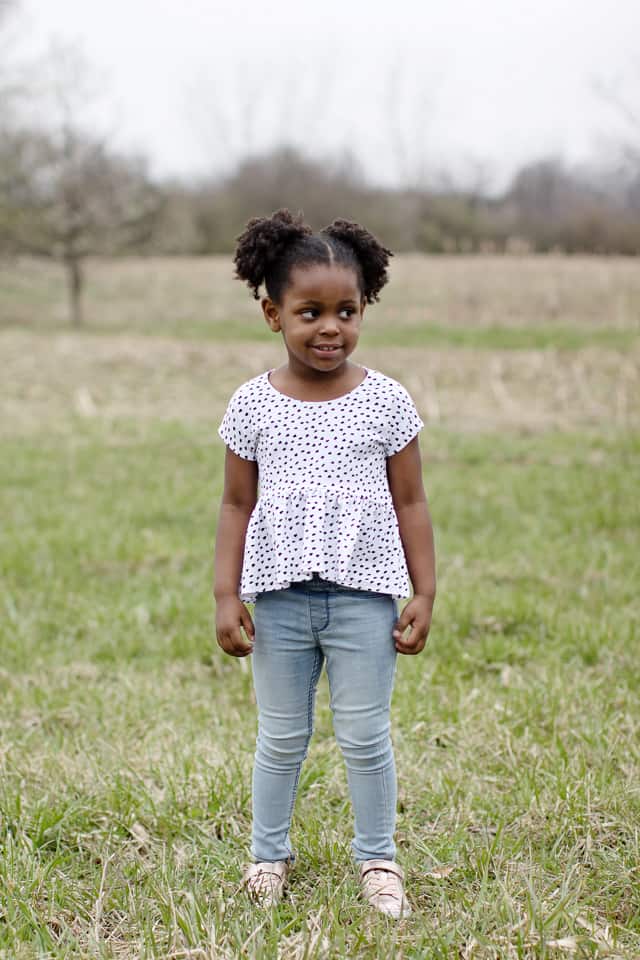 The Rosie Top Pattern
The ROSIE top is a flowy knit peplum top, the girl's version of the Rosa top! This knit pattern is super fast to sew with a dolman sleeve opening and adorable ruffled hem!
-Sizes 18M-10 
-Quick Sew! 
-Recommended for light to mid-weight knits!
Get the Rosa + Rosie Top Pattern Bundle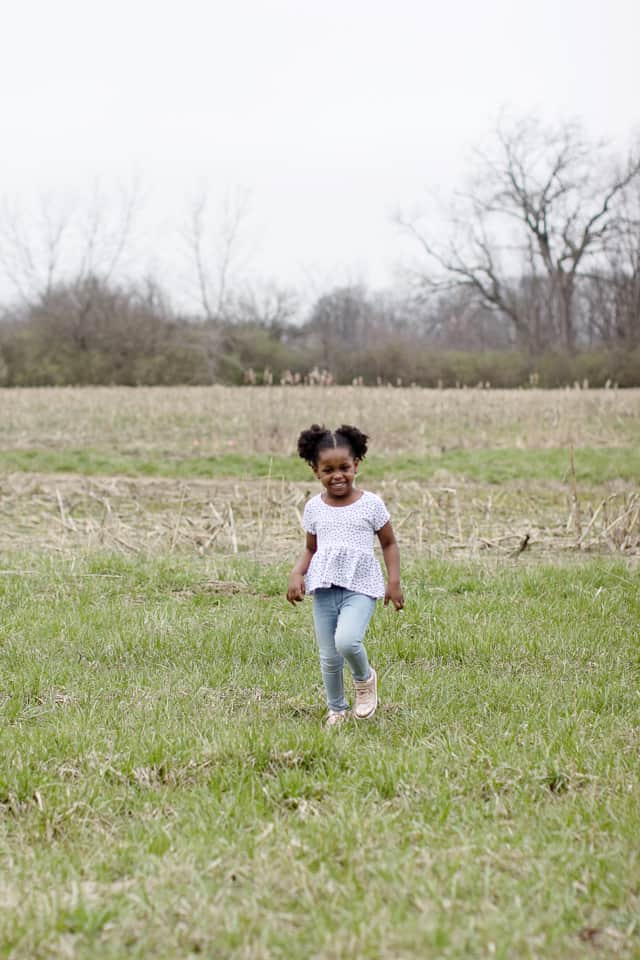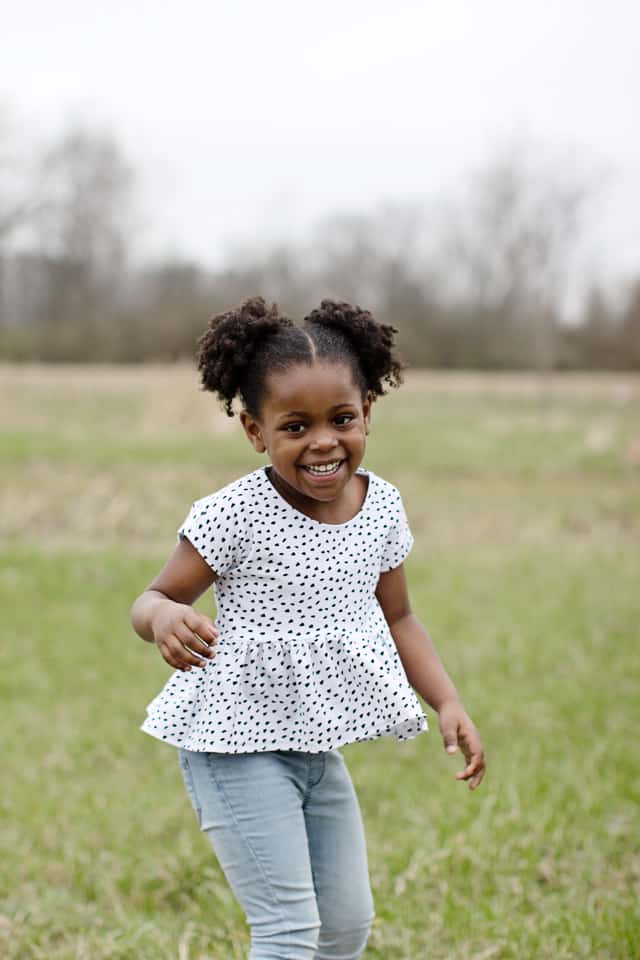 It pairs with jeans or shorts for a quick spring outfit!