Hey! It's time for some FACEBOOK LIVE sewing! Come sew with me tonight! 9PM ET, right here on my Facebook page! We're sewing up a ROSIE top, which is the same exact thing as the ROSA top so you can do either one! Grab the patterns at a discount today and tune in for GIVEAWAYS, a SUPER SECRET AWESOME pattern coupon code and more! See you then!
To prep for the show, cut out your pattern pieces (there are only 4!).
We took this cute little friend shoot a few weeks ago. I loved this Dear Stella dot fabric, it matches my daughter's wallpaper even! So sewing up 2 of these cuties was super fun! They are 1 size apart and we got matching jeans (from HERE) and ROSE GOLD shoes (from HERE) for the occasion. Super fun and so cute! I love how the Rosie fits, the high-low hem is really cute. I know I designed it that way, but I love how you get a little peek of baby belly sometimes! ;)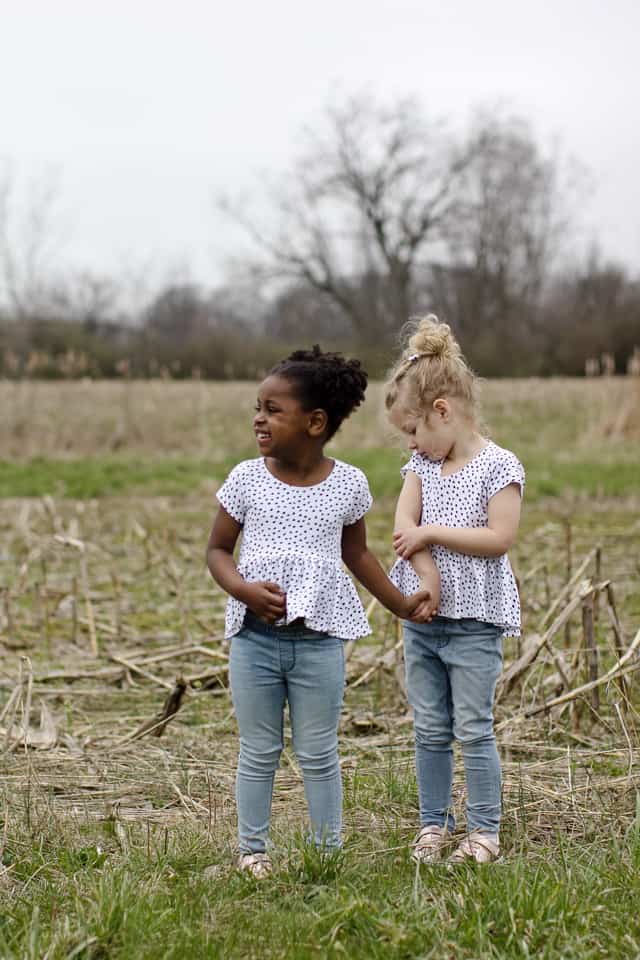 It was a bit cold and my daughter was a bit jealous to have to share the spotlight! I didn't realize how much she likes being my little model!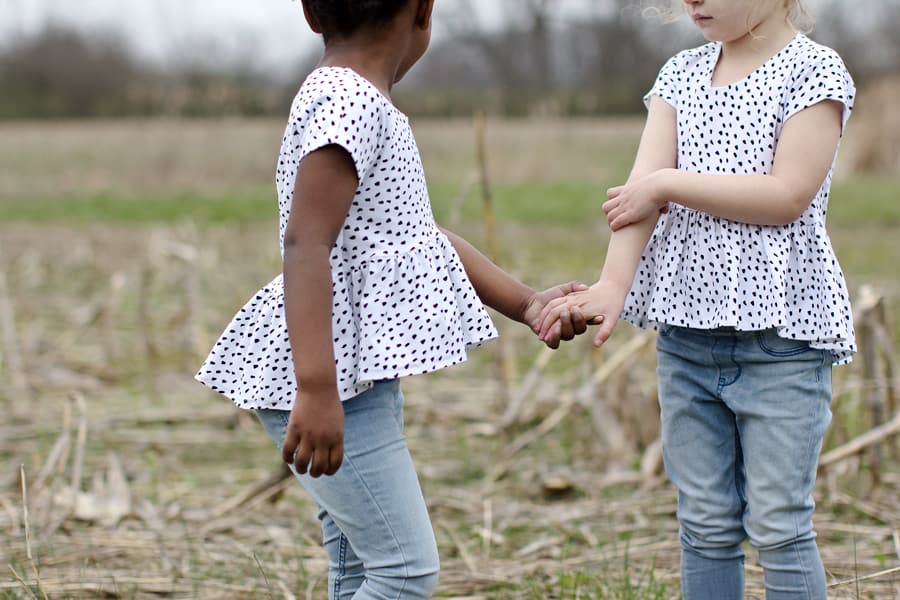 This fabric is called Dollop in Snow, available from Dear Stella. I love their knits, they are not super thin and cute!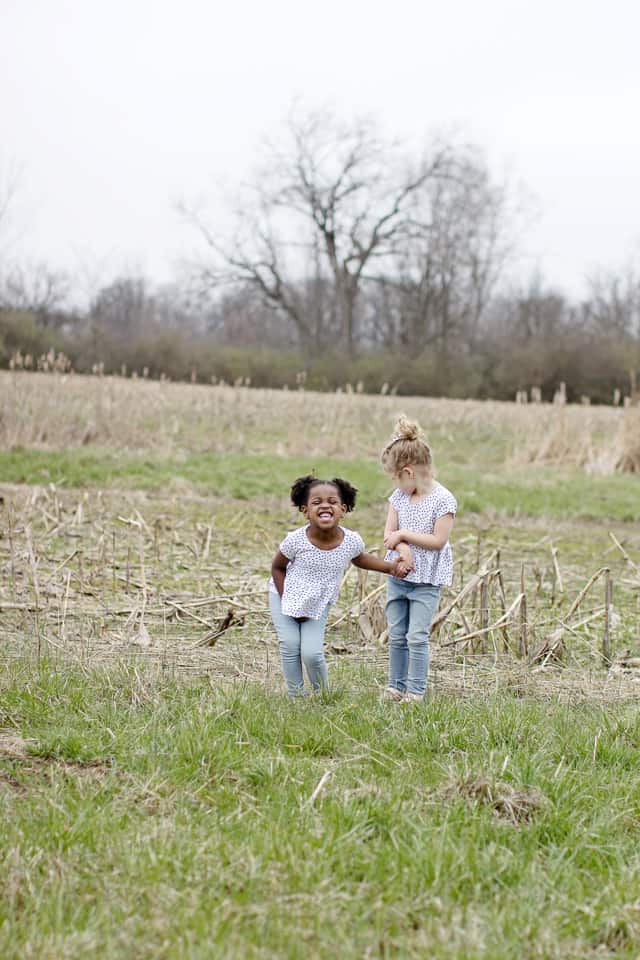 The sleeves are dolman style and the neckband is a simple pressed over finish, so this shirt sews up really quickly!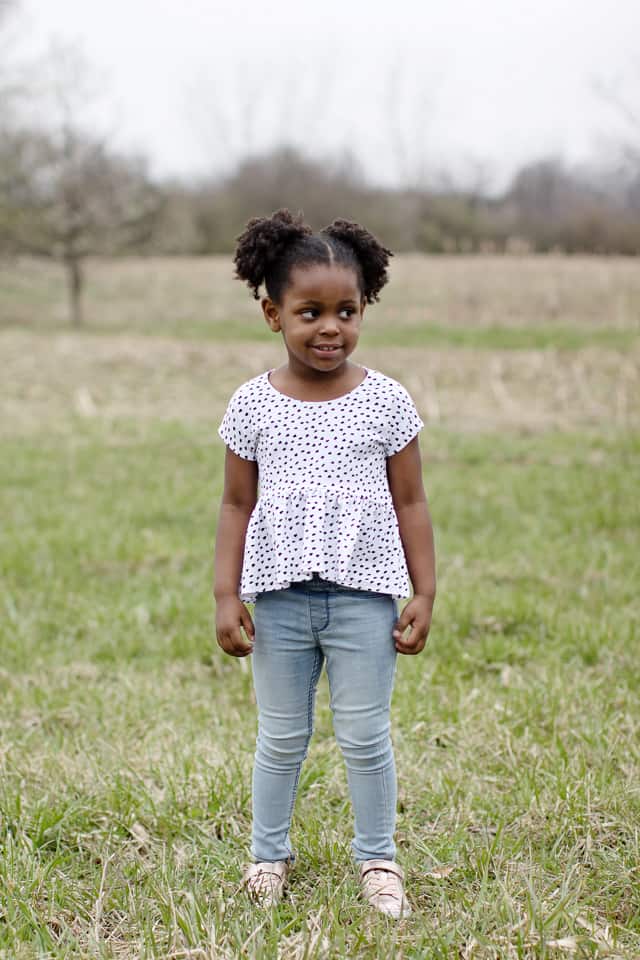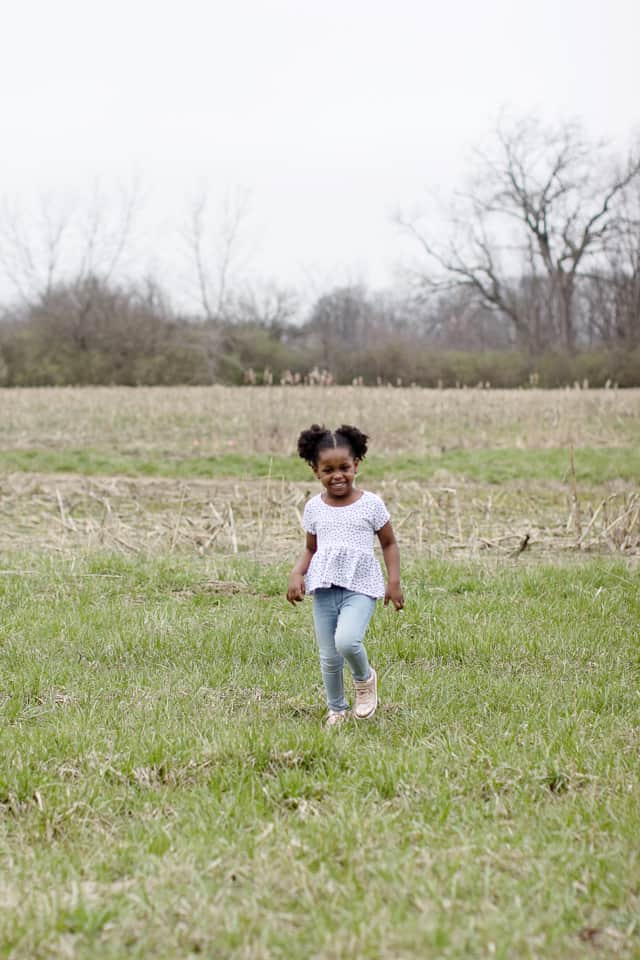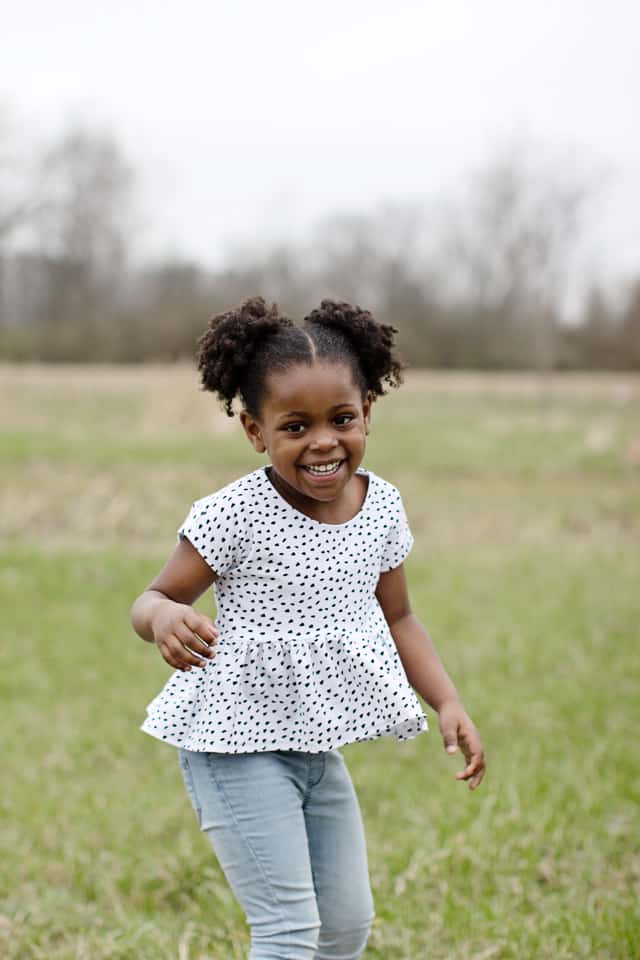 It pairs with jeans or shorts for a quick spring outfit!