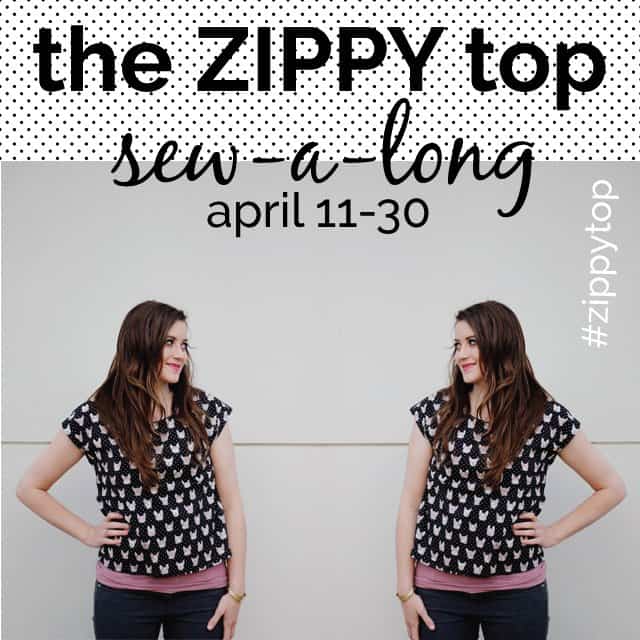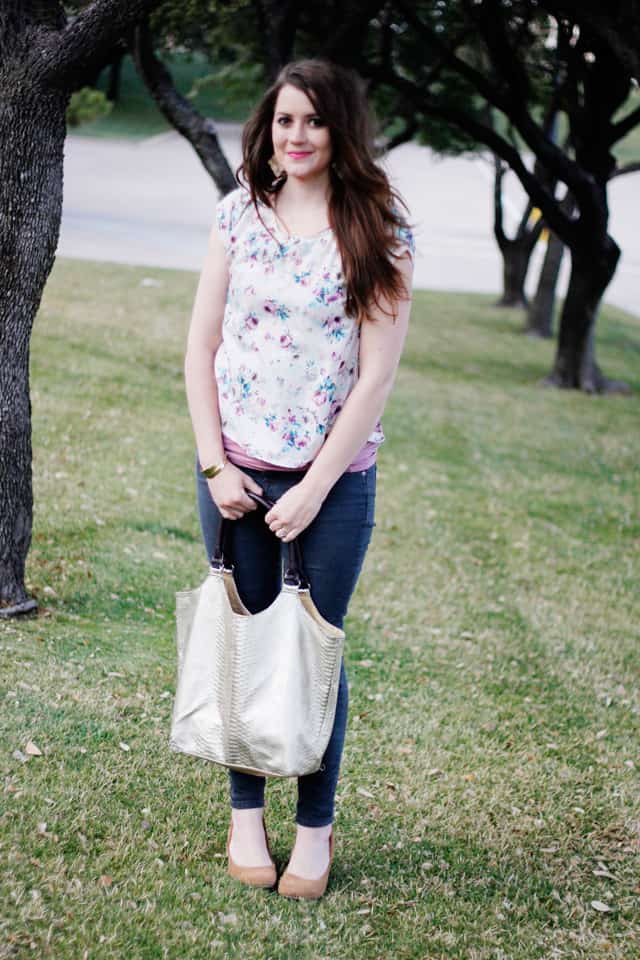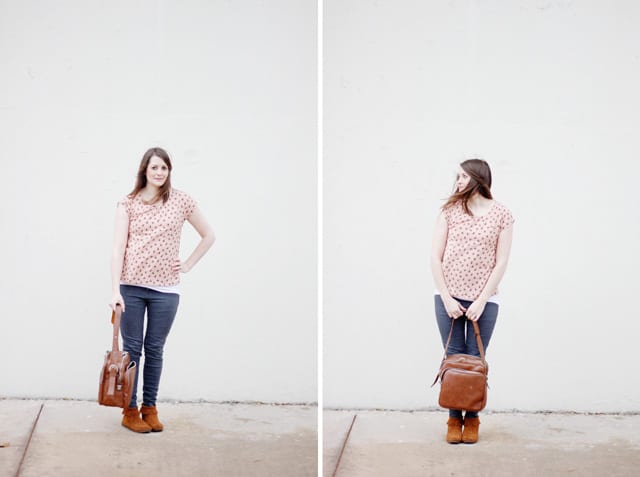 Zippy Top Weekend starts today! To kick off the Zippy Top Sewalong, I'll be breaking the Zippy Top steps into 3 days worth of sewing for Friday, Saturday and Sunday. It will be about a 20 minute commitment each day, this top is, well, ZIPPY! The Sewalong ends April 30, so you have lots of time to finish and share your top! Share on instagram with the hashtag #zippytop (tag me! @seekatesew), post it to my Facebook wall, or add it to the flickr group. I've already seen some and I will be featuring them soon! Buy the top here if you haven't already! Use code ZIPPY for 15% off.
This post will get you all ready to sew. We're doing three things today, printing the pattern, gathering materials and cutting out our fabric. Easy, right!
1. Print off PDF pattern and tape together. Use this post if you need some tips
2. Collect Materials:
-1-1.5 yards of fabric
-5″ or 8″ zipper
-lightweight fusible interfacing
Fabric selection
I recommend lightweight fabric for the Zippy Top. Anything with a nice drape is perfect! Some suggestions are cotton lawn, cotton voile, gauze or double gauze, chiffon, crepe de chine, georgette and anything similar. You can certainly make it with quilter's cotton if you want!
If you're making the crop top version you only need 1 yard! In fact you can probably make it with less than that…or even scraps you have laying around!
Zipper Selection
The Zippy Top pattern includes instructions for a 5″ or 8″ zipper. Zippers with wider tape are best. I like to choose a bright zipper that contrasts with my fabric for a little color pop! The zipper is exposed, which is really fun!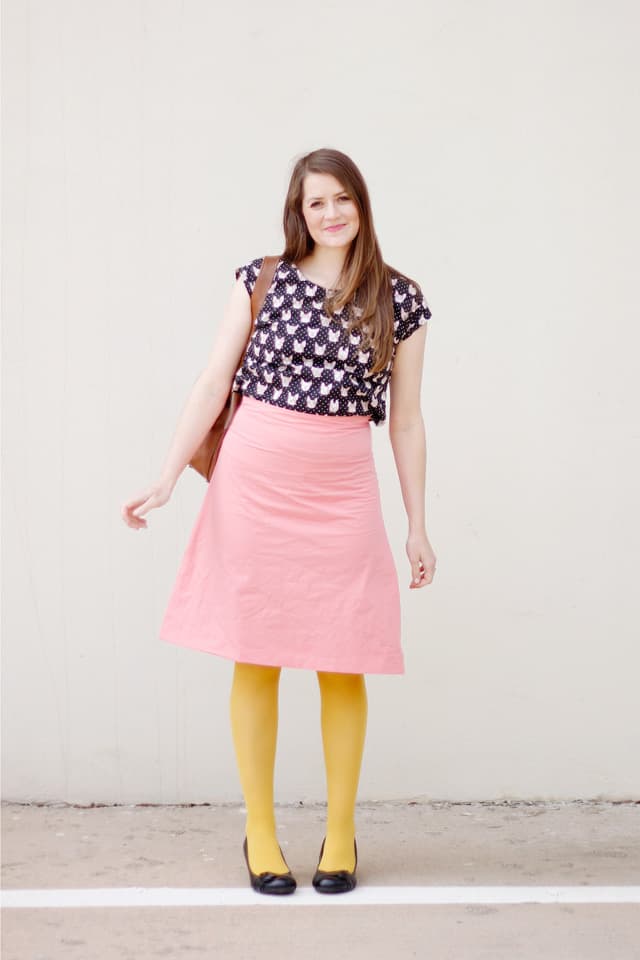 3. Cut out fabric. Cut 1 front, 1 back, 1 front facing and 1 back facing.

That's all for today! You can finish now or wait until tomorrow for the next steps!
I've made quite a few Zippys and I am excited to share even more of them next week! I have some fun surprises….so stay tuned!
See you tomorrow for Day 2 of Zippy Top Weekend. We'll be finishing the neckline and zipper!