This is a sponsored conversation written by me on behalf of Cricut. The opinions and text are all mine.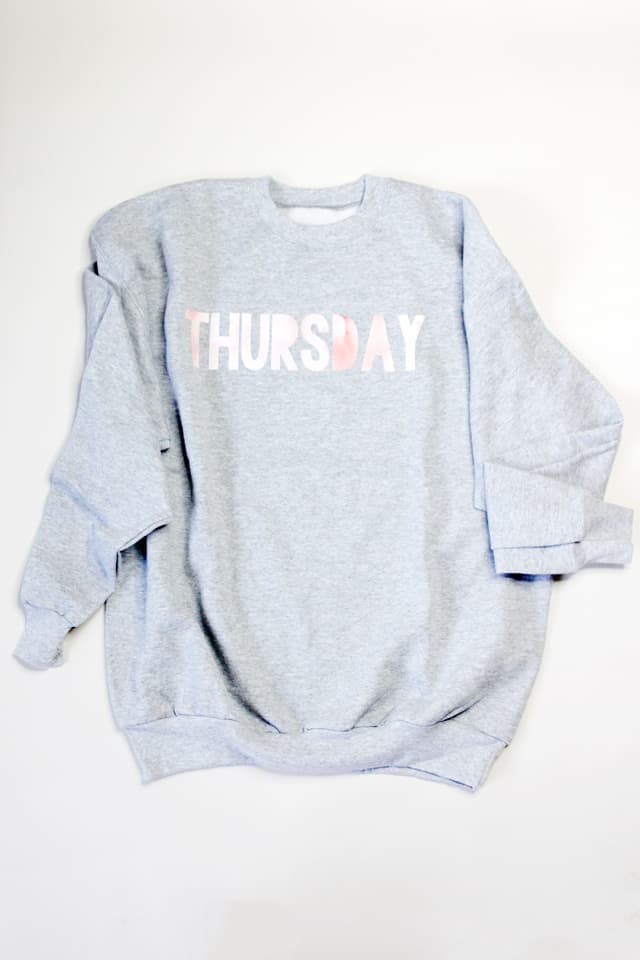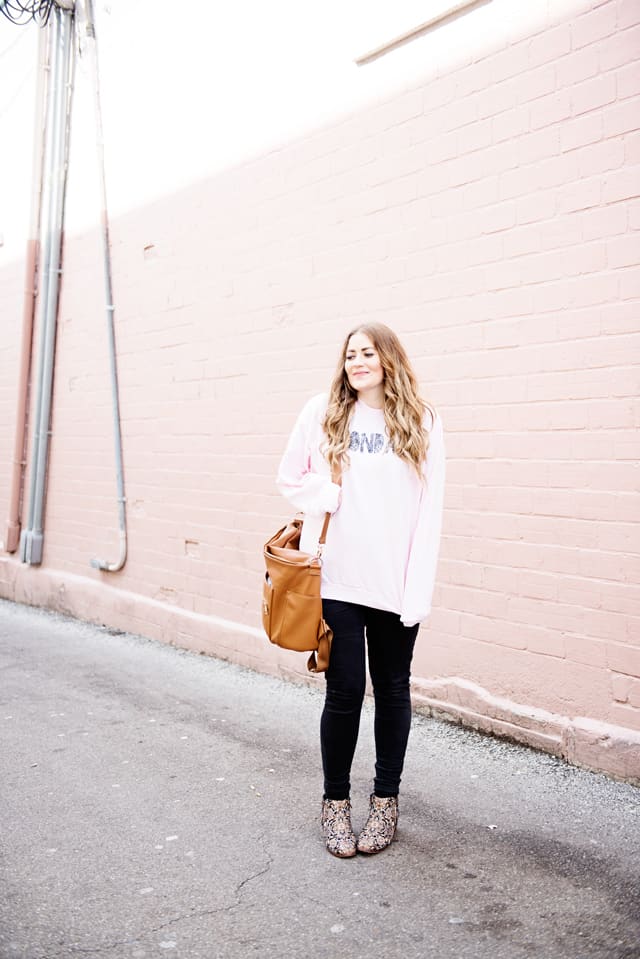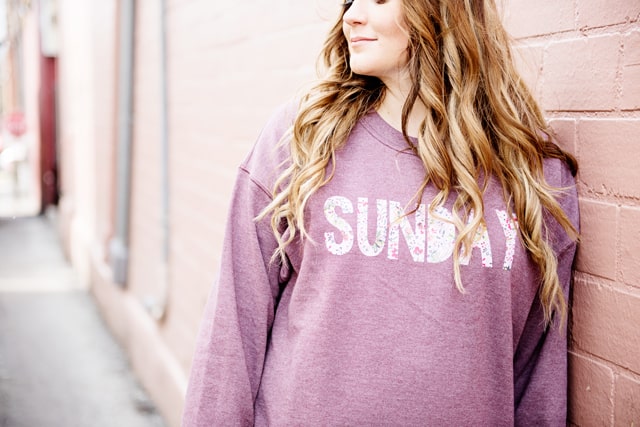 Monday, Tuesday, Wednesday and Thursday! Thursday Friday, Saturday & Sunday! You'll never forget the day of the week with these Days of the Week shirts! I made them sweatshirts because I'm always cold. You can use these same designs on t-shirts, tanks, or even zipper pouches. I used the new Cricut Patterned Iron-on Vinyl for these, it's so cute!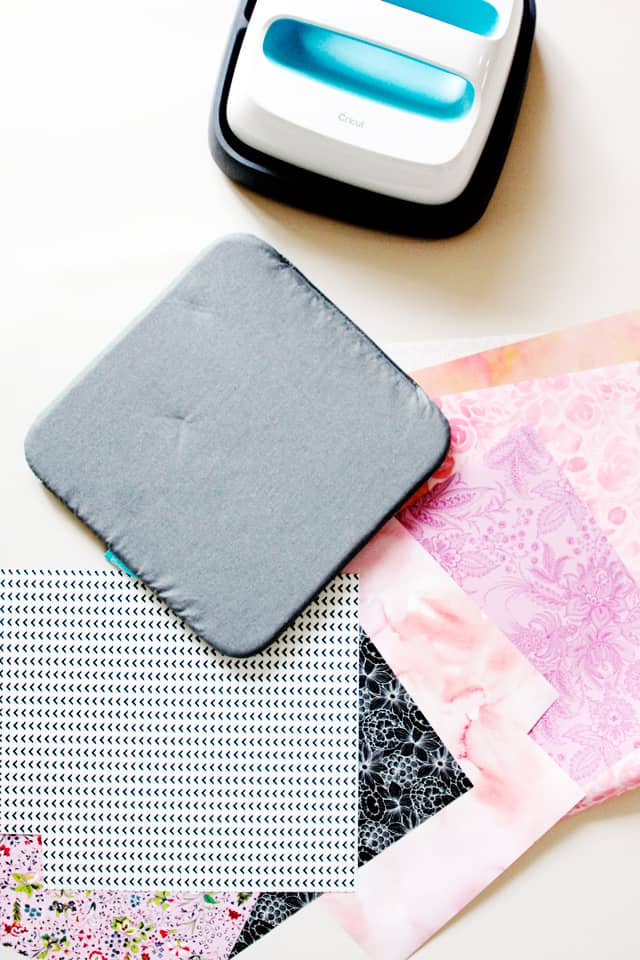 Cricut also just released an accessory for the EasyPress, it's called the EasyPress Mat and it's the perfect surface for fusing iron-on onto things! It's super small, protects your surface and is great if you don't want to haul out an ironing board for a quick project. I keep mine right underneath my EasyPress, it's the same size, so they stack well. The EasyPress Mat has a wicking layer, a heat protectant layer, a cover and a thick insulation layer so it provides a nice flat surface for all the iron-ons! The bottom of the mat protects your surface and the top is a little bit sparkly!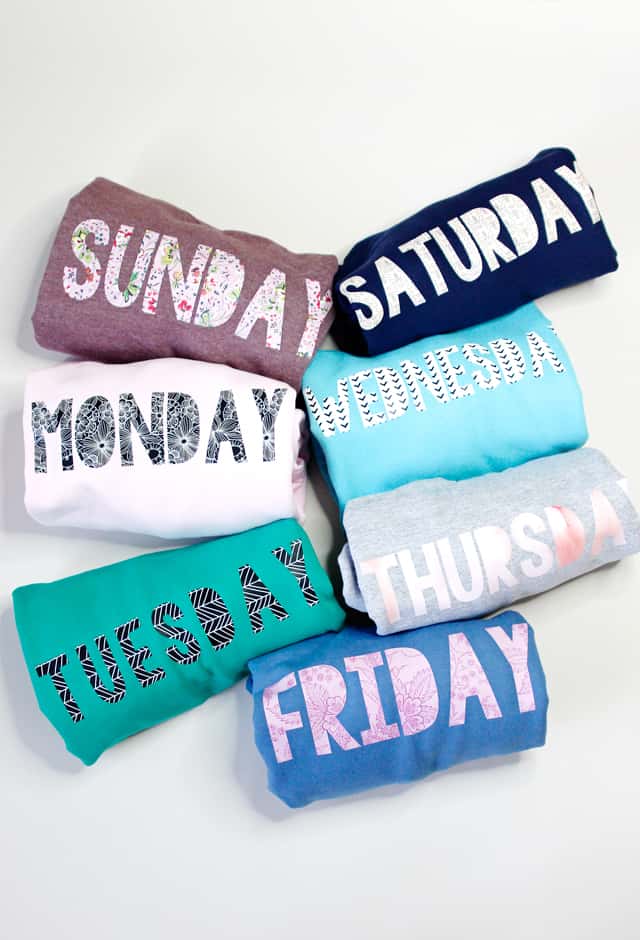 The Patterned Iron-on comes in lots of designs. I thought the solid colors were fun but this as good as fabric! I'm working with a few different packs in this post, each pack comes with three different designs. The sheets are nice and big, 12″ by 17″ so you can get quite a few projects out of them. My FAVORITE is the Anna Griffin Charlotte Pack. but I also love all the black and whites and the watercolors, too!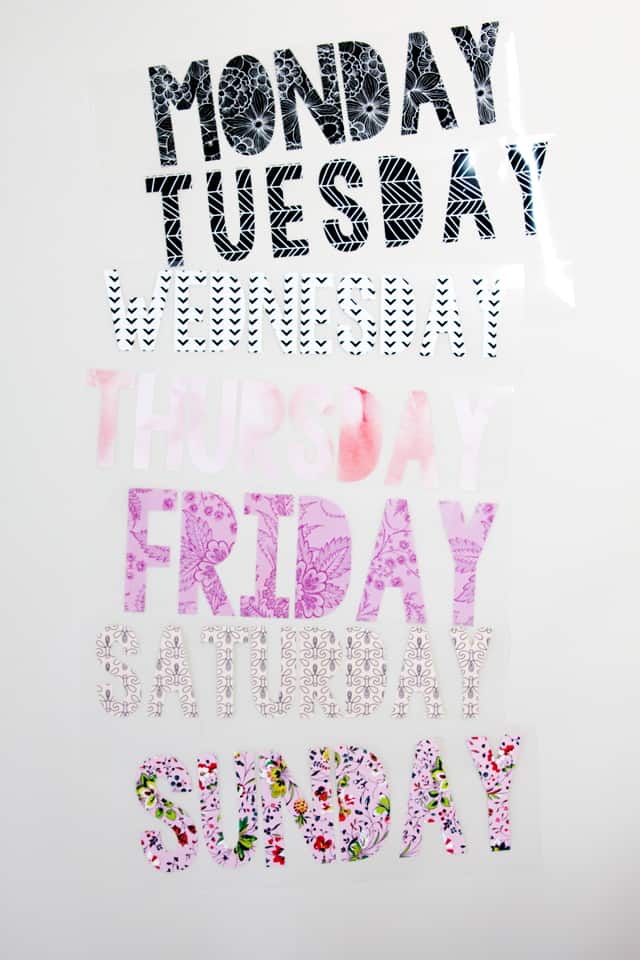 Here are the patterns I used for each day:
Sunday- Anna Griffin Charlotte
Monday- Anna Griffin Charlotte
Tuesday- Nature Walk Basics
Wednesday- Nature Walk Basics
Thursday- Sunset Blossom
Friday- Anna Griffin Charlotte
Saturday- Chantilly
Materials//
–Patterned Iron-on
–Cricut EasyPress + EasyPress Mat
–Cricut Maker or Explore Air 2
-Blank Sweatshirts (I got them all on Amazon, they are between $5-10 a piece depending on the color and seller)
–Project on Cricut Design Space
Instructions//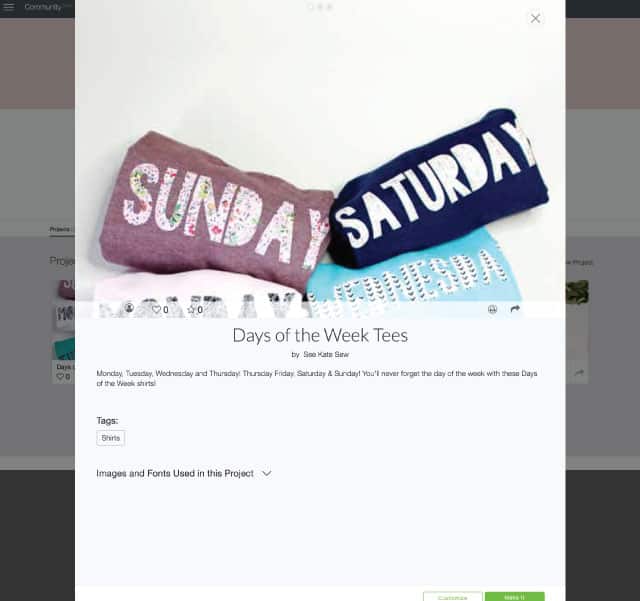 This project is a saved project in Cricut Design Space, so you can just click this link to get all the designs ready to go! The days of the week are presized to the size I used, but you can make them smaller or larger if you want. I used a font that is filled in so you can see more of the pattern!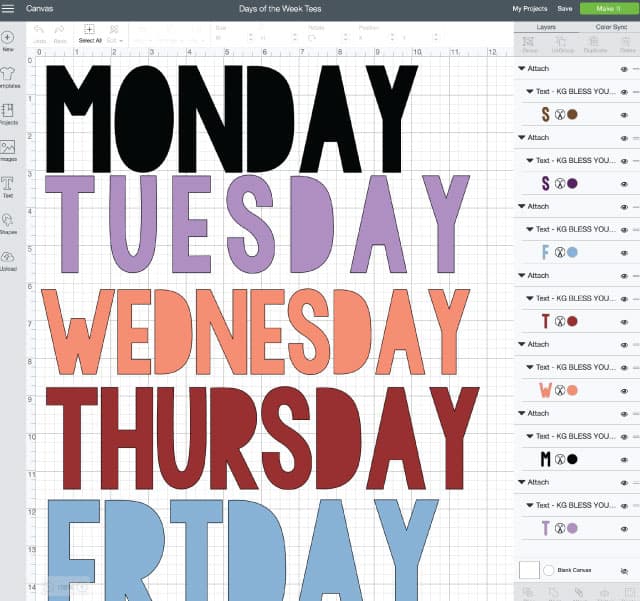 Each day design is a different color so when you hit MAKE IT, the screen brings up 7 different mats. That way you will be prompted to load a new mat with a different patterned iron-on so none are the same!
On the above screen, be sure to hit "MIRROR" ON before continuing.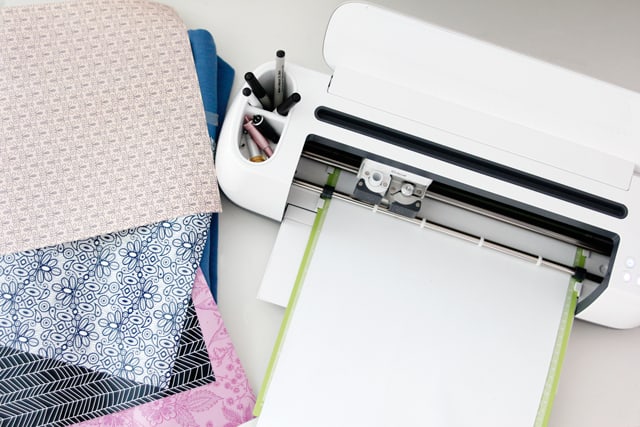 Place the patterned iron-on face down on the mat. These all have a white back so you can know that you're doing it right if the white is up. Cut them all out and then weed them with your essentials tool kit.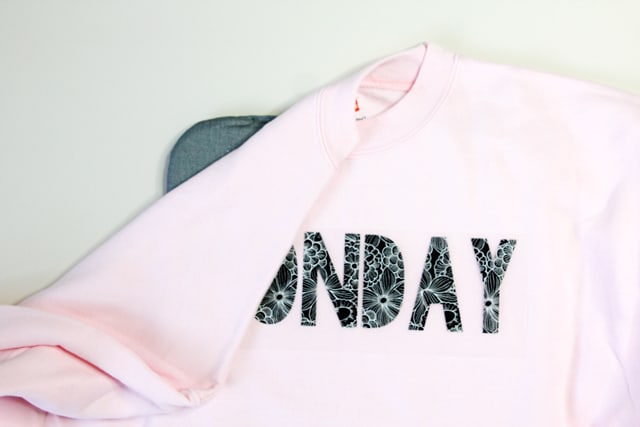 Slip the EasyPress Mat underneath your shirt. I'm using a cotton/poly shirt so the setting for Patterned Iron-on is 340* F (171* C) for 30 seconds and then 15 seconds on the back after.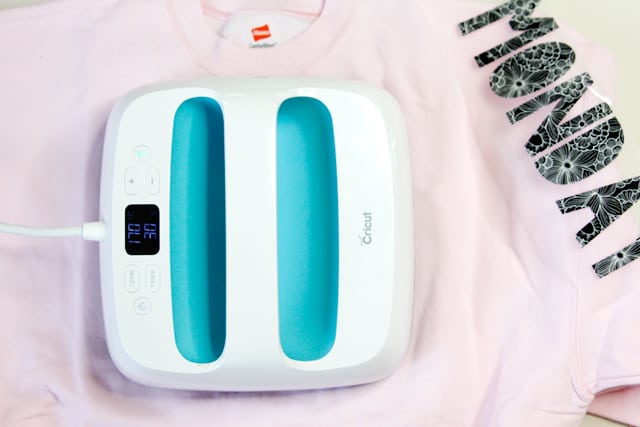 Preheat the shirt for 5 seconds and then stick the design on and press it down.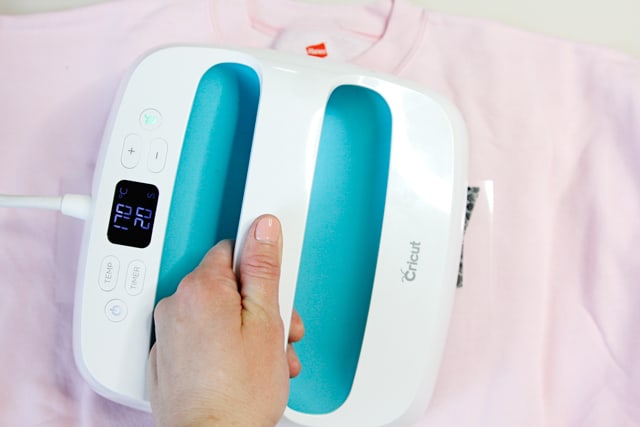 Press each section of the design for 30 seconds. You may have to do multiple go's for the longer words.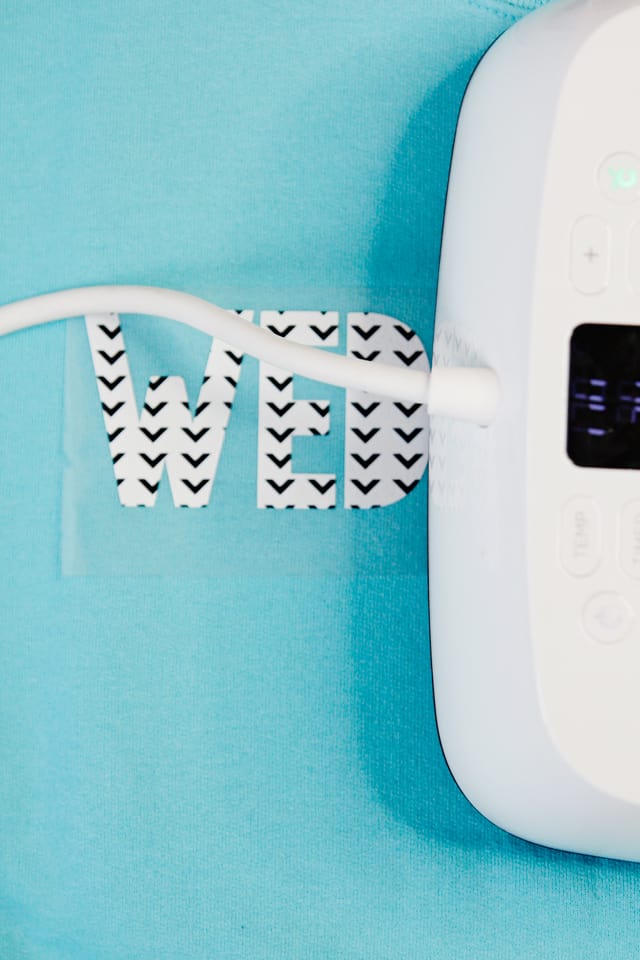 Turn the shirt over with the clear sheet still on and press for 15 seconds just to finish it off.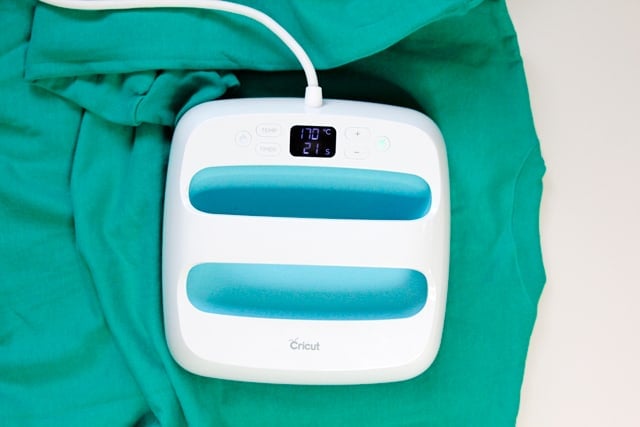 Let the iron-on cool and then peel it off.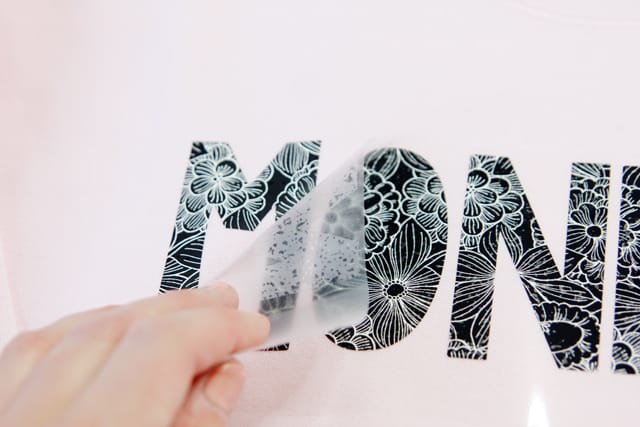 Bam!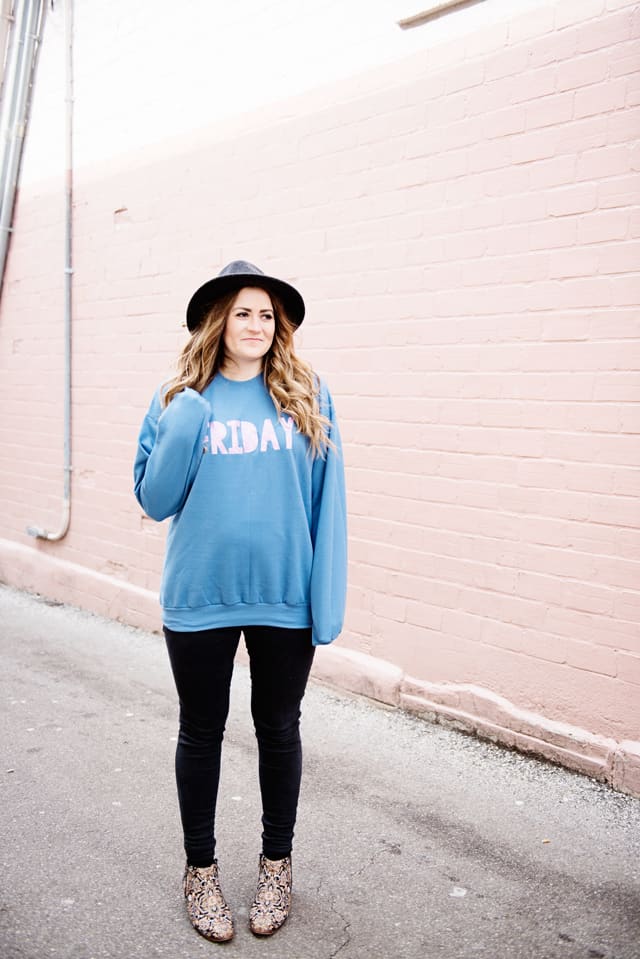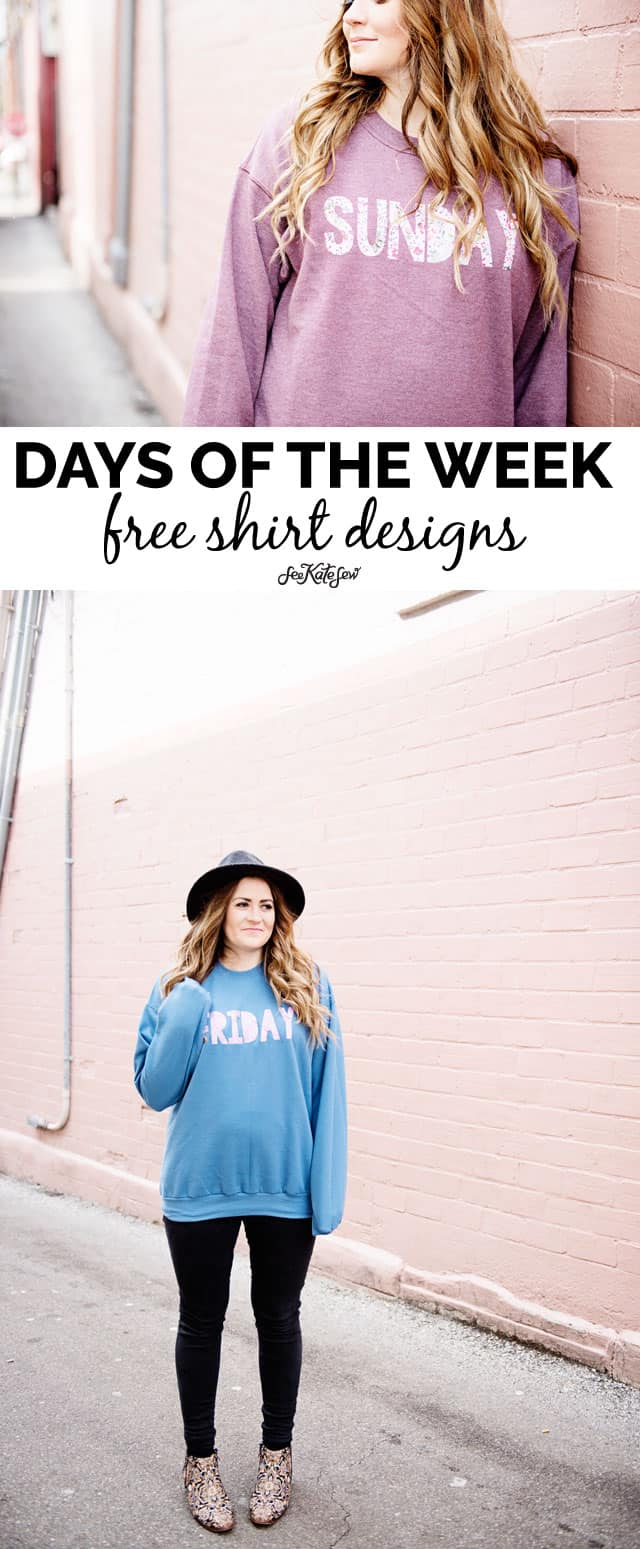 SaveSave