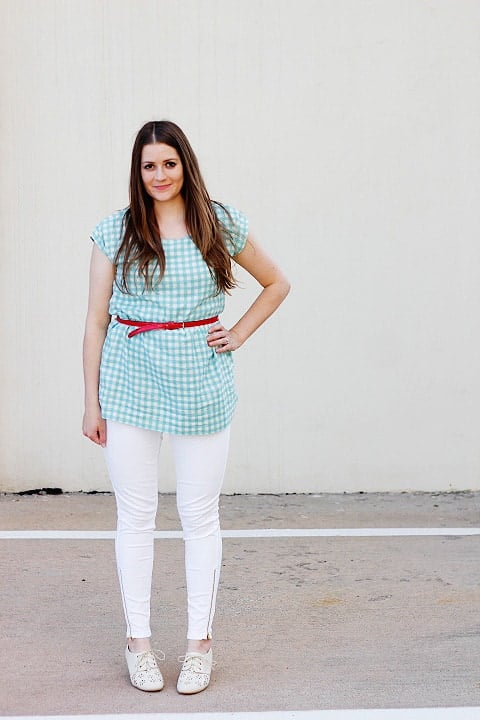 Today is the last day of the Zippy Top sewalong! Boo hoo! It has been so fun though..thank you for participating! And keep on sewing if you haven't finished yet!
This is double sided double gauze from Miss Matatabi, it's so amazing! The other side is polka dot so I had a hard time deciding which side to use. But you know how I love gingham… I made a blouse by following the basic directions of the Zippy Dress hack. The only thing I changed is the ratio of fabric. It's much shorter in the width than the dress version. I belted it with a bright red belt and wore it with white pants with zippers. So many zippers in one outfit!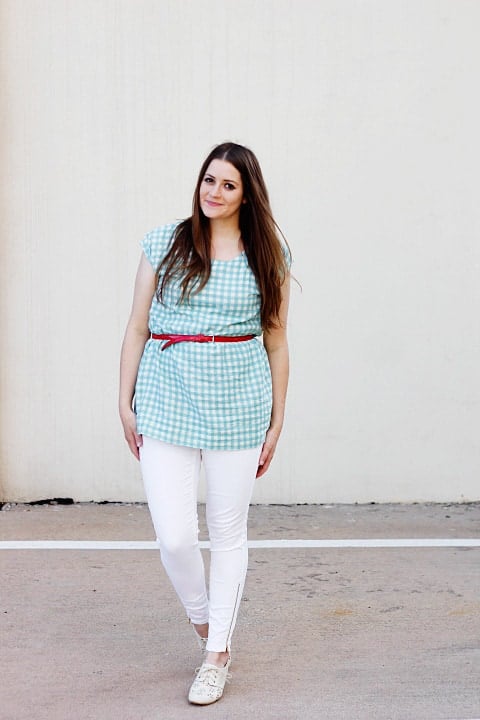 The zipper in the back is a contrasting pink. My favorite part of sewing this top is picking out a zipper. It is fun because you can choose a neutral or matching zipper or go wild! Since it is such a small element of the top you can get away with a really bright color if you want to!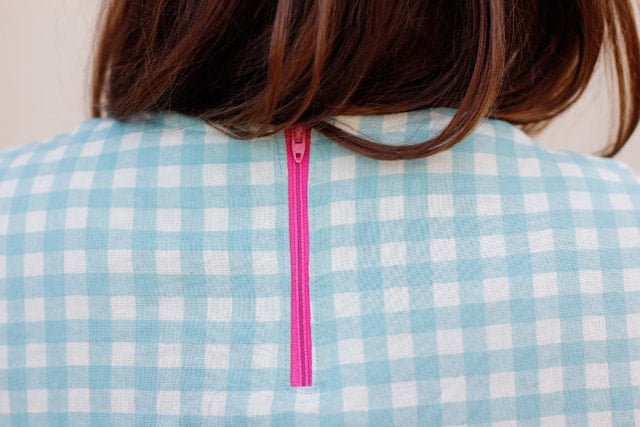 I keep forgetting to feature tops on instagram, but I will soon! Also post you photos/blog posts to my facebook page and I will share them there!
Today is also the last day to save 15% on the Zippy Top with code ZIPPY.
Thanks for reading!