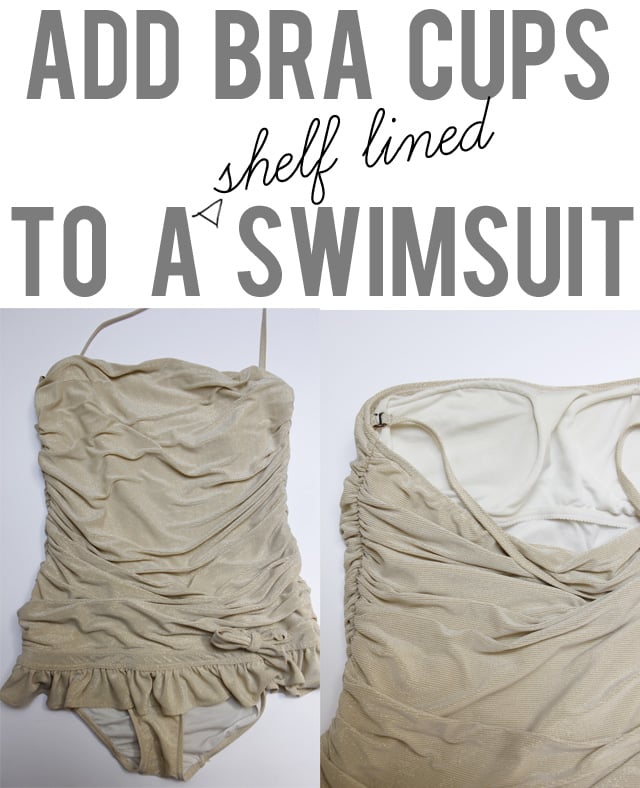 This swim suit is going on it's fourth summer! I know! It wasn't cheap when I got it but for lasting 4 years, I think I got my money's worth.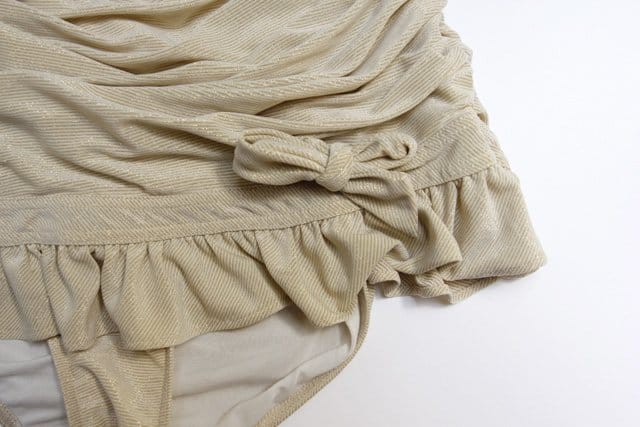 So this is the fourth summer of the sparkly gold swimsuit and there is just one problem, the top is a little stretched out. I can't bring myself to throw it away, with that perfect little ruffle and bow. So instead, I sewed in some bra cups and it's back to wearable. I think this is pretty typical for swimsuit wear, everything stretches out a little. So if you have a suit with the same problem, here's how to salvage it and pull a year or two more (fingers crossed) out of it.


I got basic bra cups from Joann, they are made by Dritz. They come in all sizes and a few different shapes.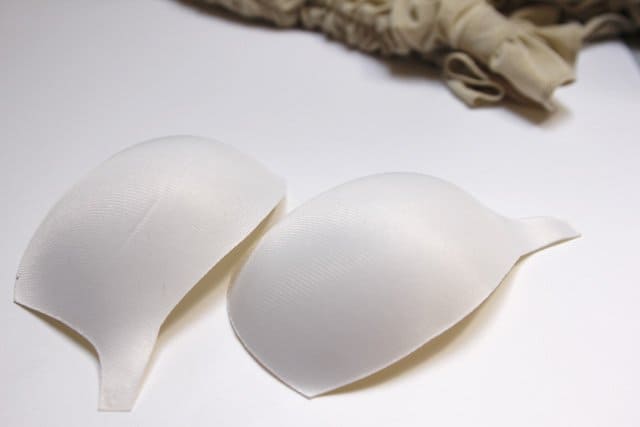 If your lining comes out like mine, pull it out. If the lining doesn't come out you can still add bra cups, but you'll have to whipstitch them on by hand, stitching through just the lining layer and not the outer fabric.

Insert your bra cups and pin them on with one pin.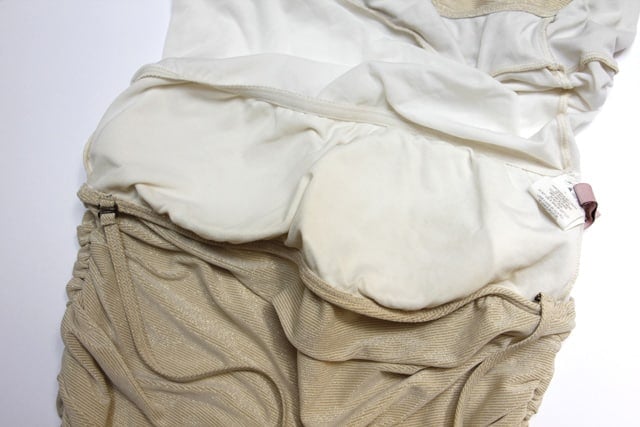 Now try your suit on (be careful of the pins!) and get the placement just right. Add a few more pins to anchor the cups on.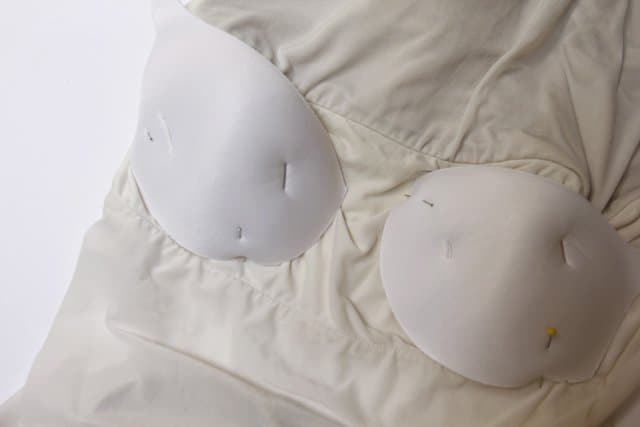 Now sew them on with your machine (or by hand if your lining is stuck). I cut off the little wings of the cups since I didn't really need them.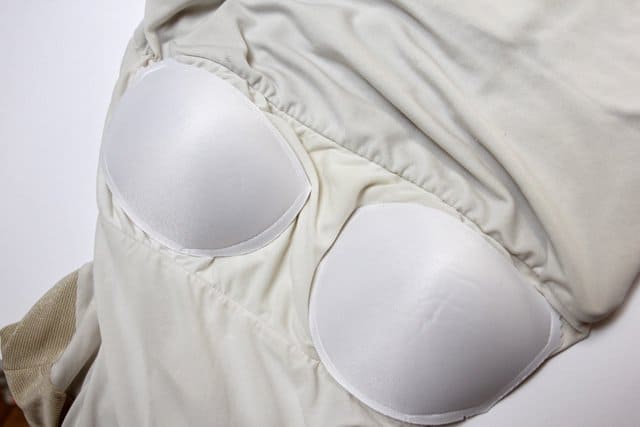 Push your lining back in and you're ready for the pool!