That's really the only way to describe it.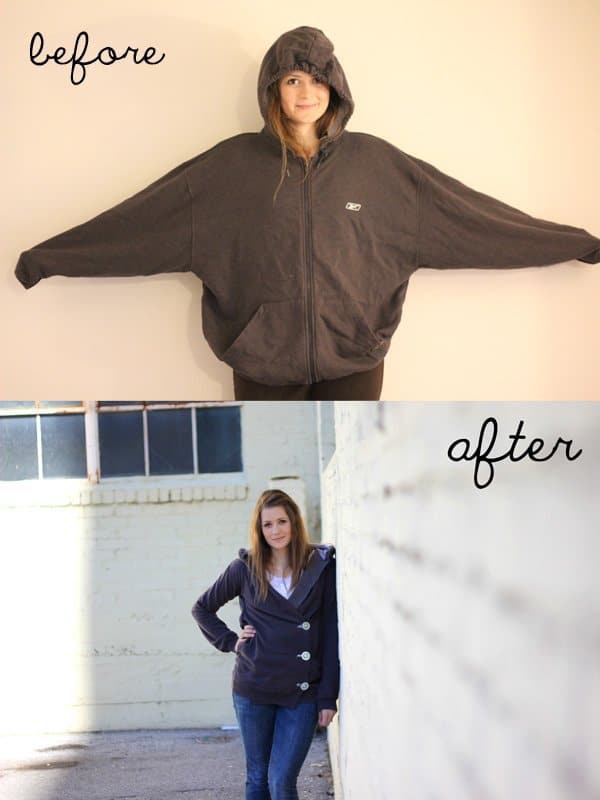 DIY big-to-smaller hoodie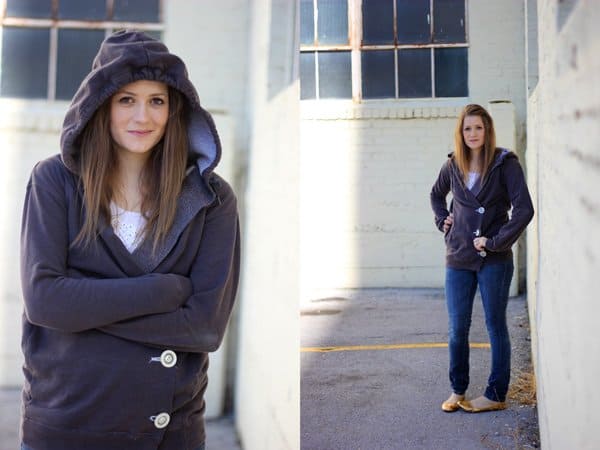 I've seen too many cute little hoodie refashions around to not make one myself. This old sweatshirt used to be one of my brother-in-laws. Not sure which one. But don't worry, I washed it on HOT! (jk, thanks for the sweatshirt!)
This hoodie was an XL before I started. I trimmed it down, took in sides, added darts and pleats and now it's probably a billowy medium. I didn't fit it too much, because it's still a sweatshirt, and I like them cozy!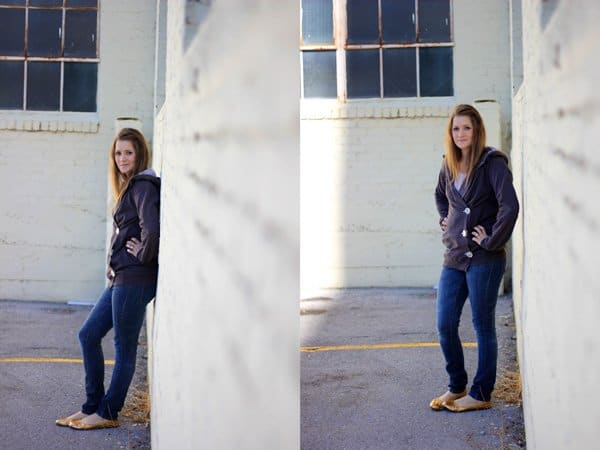 Materials:
1 zip-up oversized hoodie
3 buttons
fabric for buttonhole stabilizer
Here's what I did: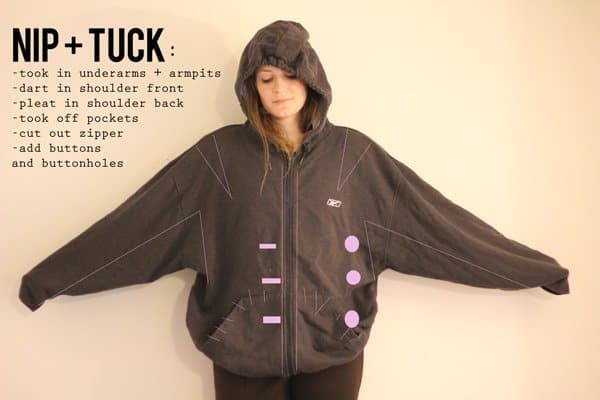 I'm pretty sure these pictures are hideous. Like my pj pants? I know. These totally look like a "before" dieting picture, right!
Step 1: Sew up underarm and cut out extra fabric. I tried on my big sweatshirt and eyeballed how much I wanted to take it. I didn't want to take it in too much to make it skin-tight but I definitely wanted it to be a lot more feminine.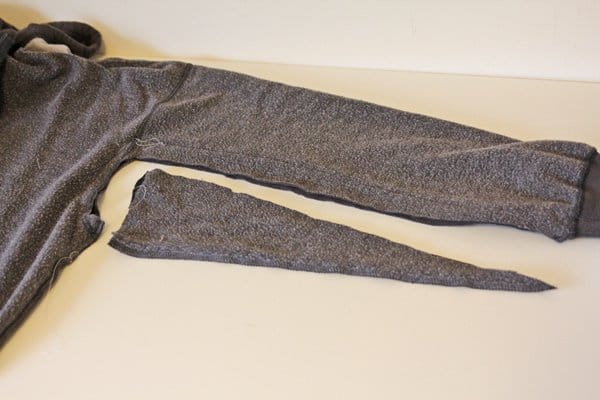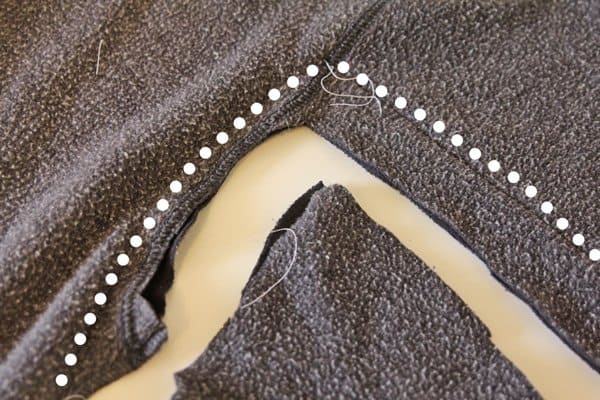 Step 2: cut out zipper and unpick pockets. I had to cut the bottom of the pocket off since it was sewn into the ribbing.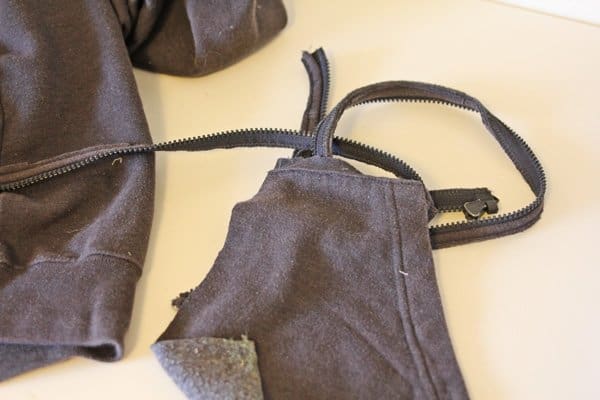 Step 3: Shoulders. My sweatshirt's shoulder seams were sagging off my arms, so I made a dart in the front, about 6″ long and a similar pleat in the back. Use the nip/tuck guide above to see a better illustration of the dart.
This is the front, the dart comes to a point.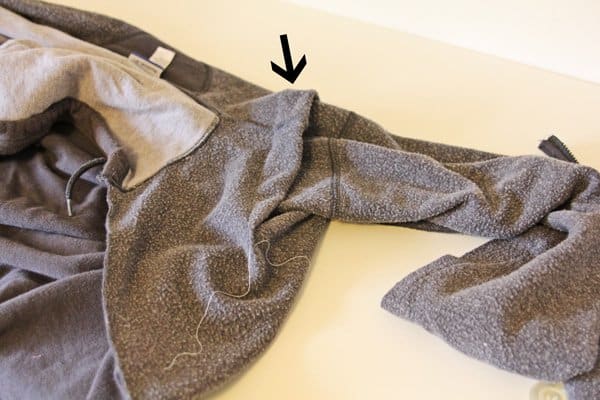 back:  Instead of ending this pleat in a point, just backstitch at the end instead. This will give the back of your hoodie a cute little pucker.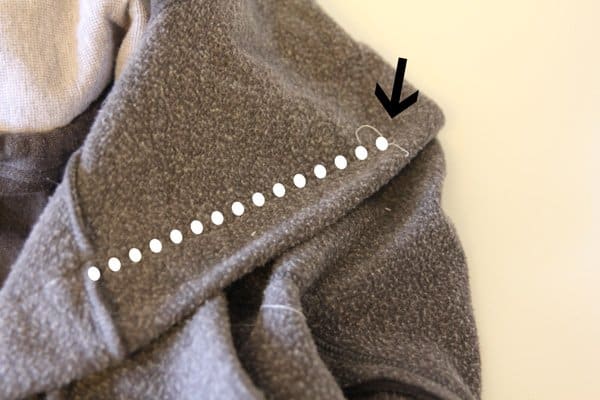 Step 4: Bring one side of your sweatshirt over across your body and decide where you want the buttons and buttonholes to go. Use a little bit of fabric underneath your buttonholes as a stabilizer for the knit.
Done! Hoodie magic!
SaveSave