Do you have a rainy day shirt? One you only wear on days that are dreary because it always cheers you up?
This is mine.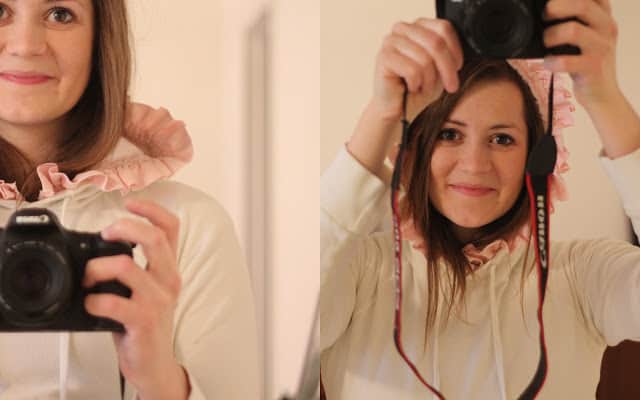 I made it about 4 years ago and love to wear it, especially on rainy or sad days. Sometimes I like to hide in the hood. It's hard to fit all my hair in there, but I can stuff most of it in.


It's a Forever 21 sweatshirt. Best for winters in California, that aren't really winters. (It's more of a long sleeve shirt with a hood, it's not very thick) I have to wear it under coats now that I'm in the cold south. But the little ruffle hood pokes out and makes me feel free. And bold. And if I'm feeling a little shy or if the weather is a little dreary I can pull the hood over my head and hide behind the ruffle.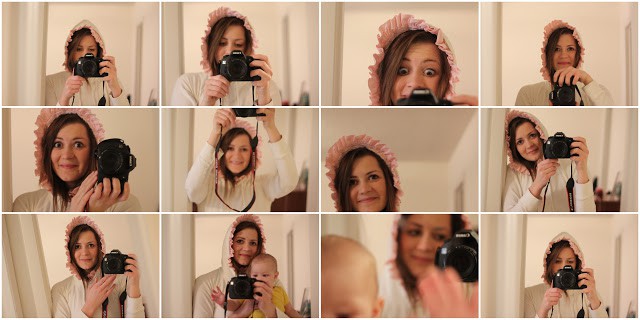 Do you need a best friend of a hoodie? It's easy to make. Really easy. Go buy a premade ruffle or make your own.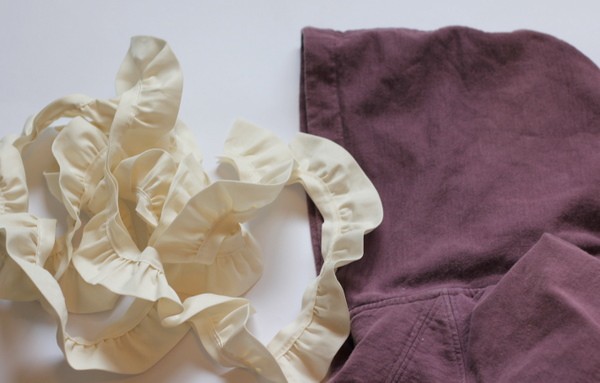 Then pin it to the inside of the hood.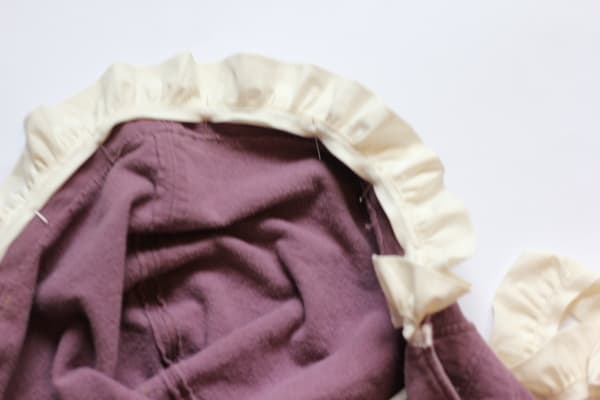 Fold the ruffle over at the end. That way the edges will look nice.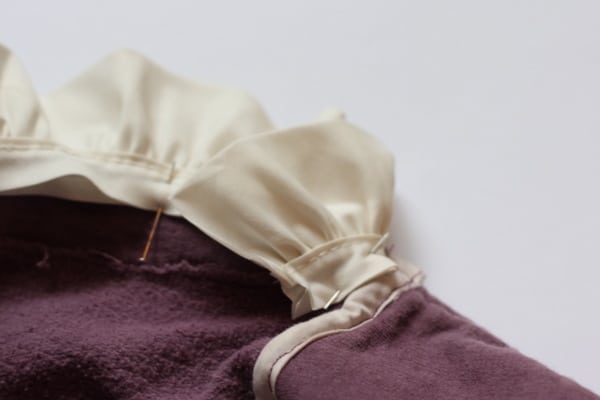 And sew it on. Done!


Now I have two! Which is good because it's been really rainy lately!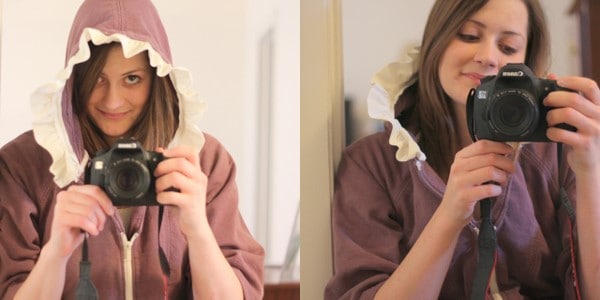 P.S. I made this purple hoodie!