My project post from the sytyc finale. Season wrap-up coming tomorrow!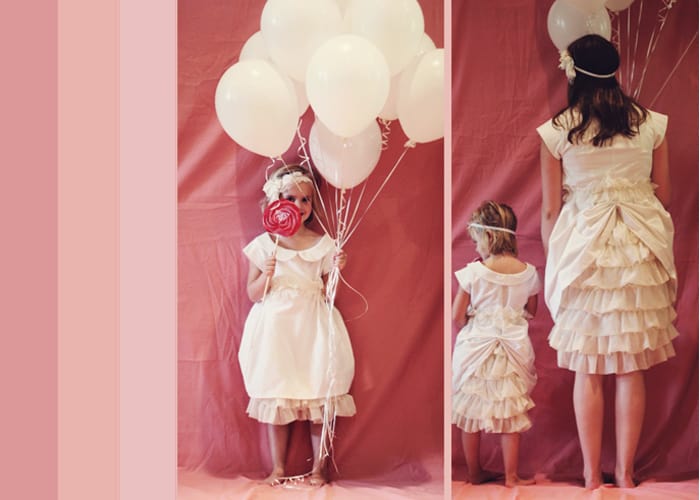 …with a bustle in back! Since I had free reign this week as far as the theme goes, I made myself a dress with my favorite things: ruffles and cream!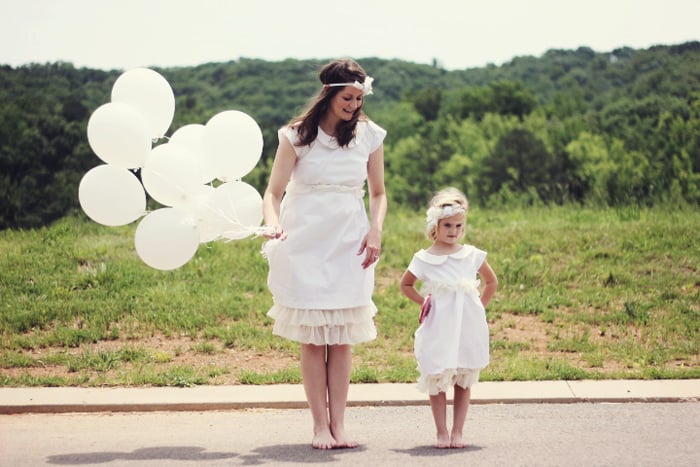 I tea-tinted some stark white poplin for a slightly vintage white color. Underneath are layers of ruffled up lace. Layers of poplin bustle in the back,
 revealing a ruffled underlayer, creating a historic bustle with updated charm. Front and back darts make the bodice slightly fitted, with a big comfy skirt below. 
Oh, and don't forget POCKETS! (I LOVE pockets!) 
 And a matchy headband to top it off.
A few more details include vintage style lace ruffles, a peter pan collar, a fully lined interior, cap sleeves, intricate stitching and original patternwork. My model tripped and cut her lip the day before our photo shoot, so I used her best friend instead, who is a little smaller.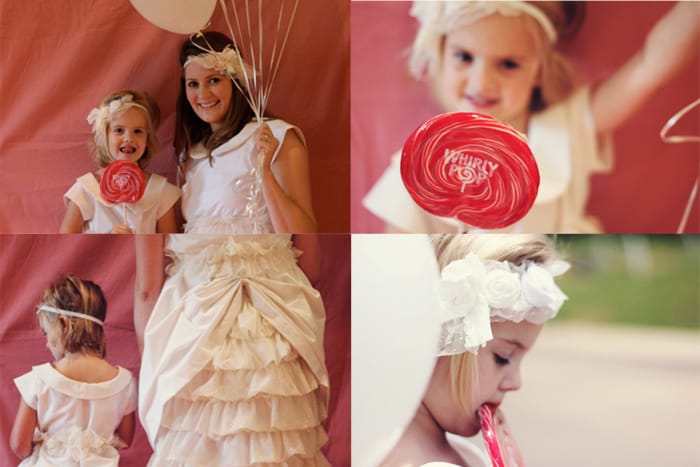 It's not a knockoff but definitely inspired by the 1800s, the 2011s and my love of ruffles! (And maybe a little peter pan and alice in wonderland, too!)
The perfect dress for summer daydreams. Full of balloons and lollipops and bare feet.