Written by Mandy Pellegrin of Fabric Paper Glue.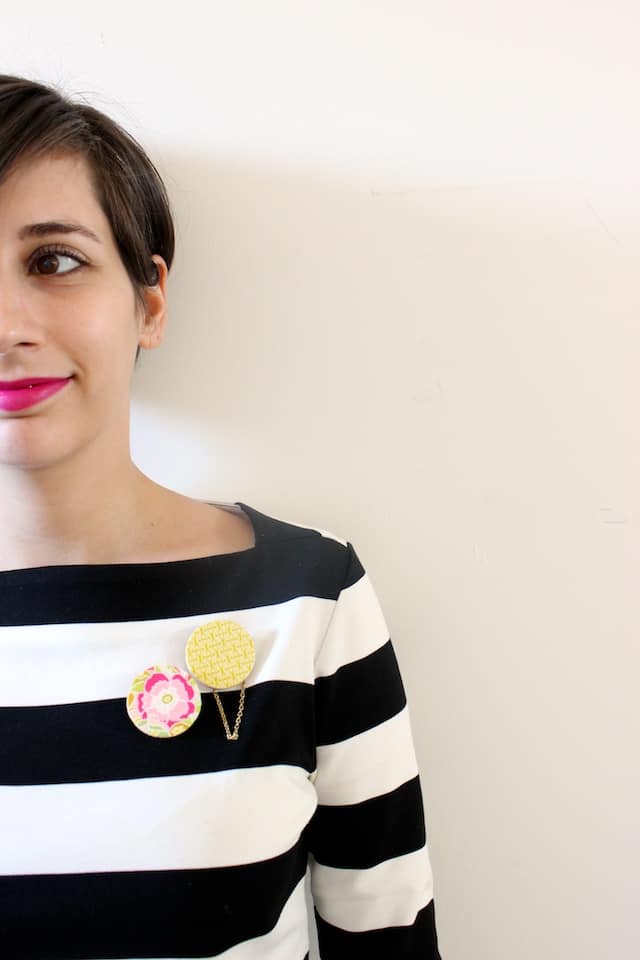 Spring is upon us, my friends, and I could not be more excited! For me, it's time to start breaking out the bright colors, and one of my favorite ways to do that is with an unexpected brooch. Today's DIY shows you how to make your own by scouring your fabric stash for the brightest and prettiest scraps.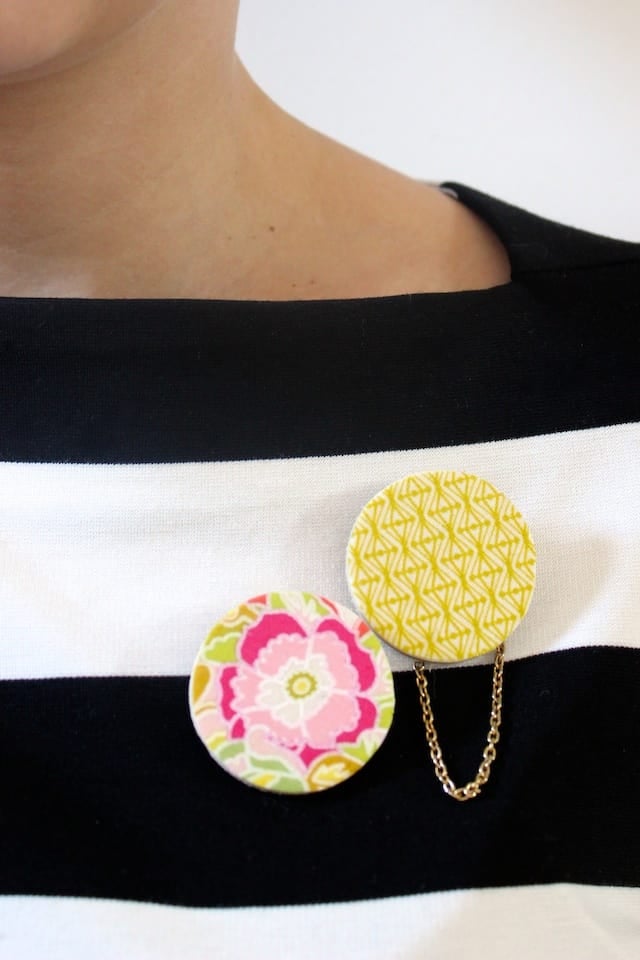 Fabric Scrap Brooch
Supplies: scrap fabric, wooden craft circles, matte decoupage glue, paint brush, scissors, pin backs, glue, chain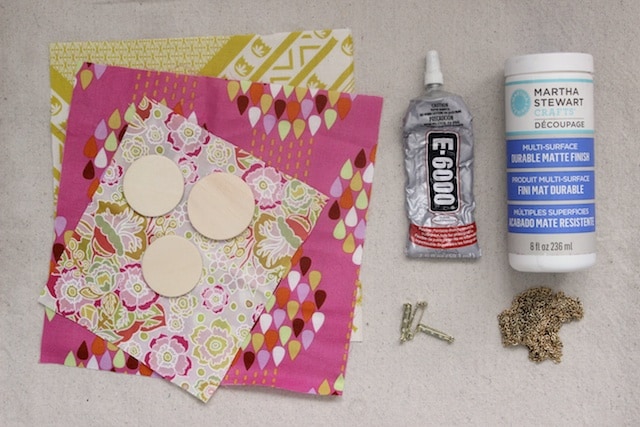 Step 1: Begin by applying a thin layer of glue to the a wooden craft circle.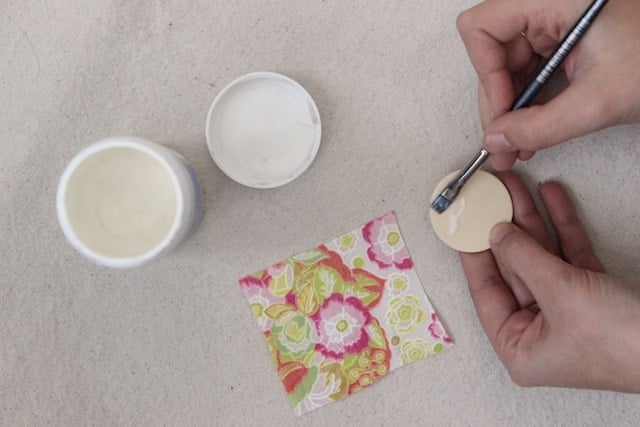 Step 2: Place the fabric on top of the glue, and apply another layer of glue to the top of the fabric.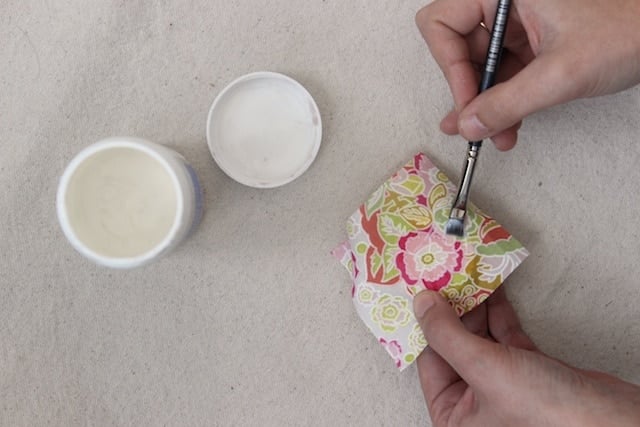 Step 3: Once the glue has dried, trim the excess fabric.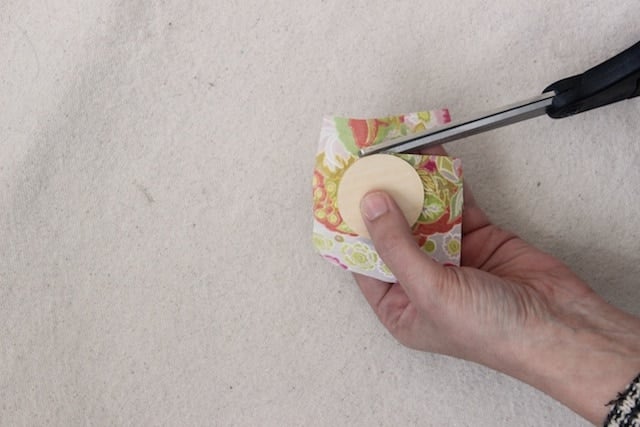 Step 4: Apply a small amount of decoupage glue to the edge, and allow to dry.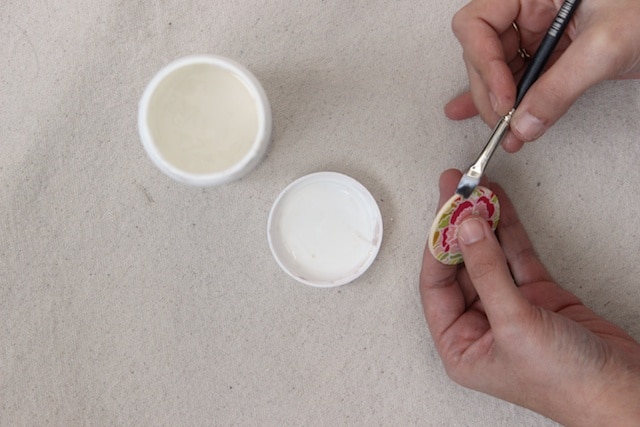 Step 5: Glue a pin back onto the back of each wooden circle.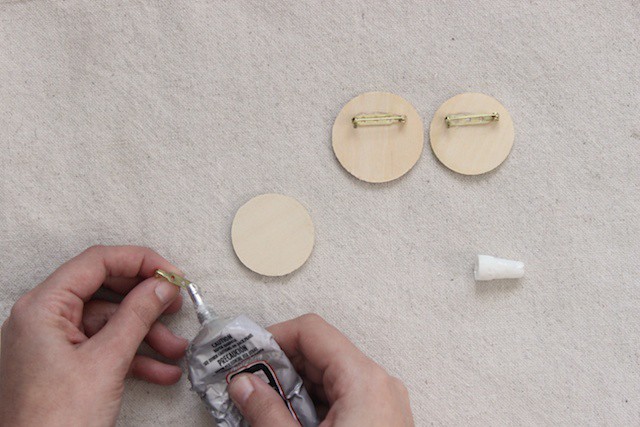 Step 6: For a little extra somethin', glue a little length of chain onto the back.