This is a sponsored conversation written by me on behalf of Cricut. The opinions and text are all mine.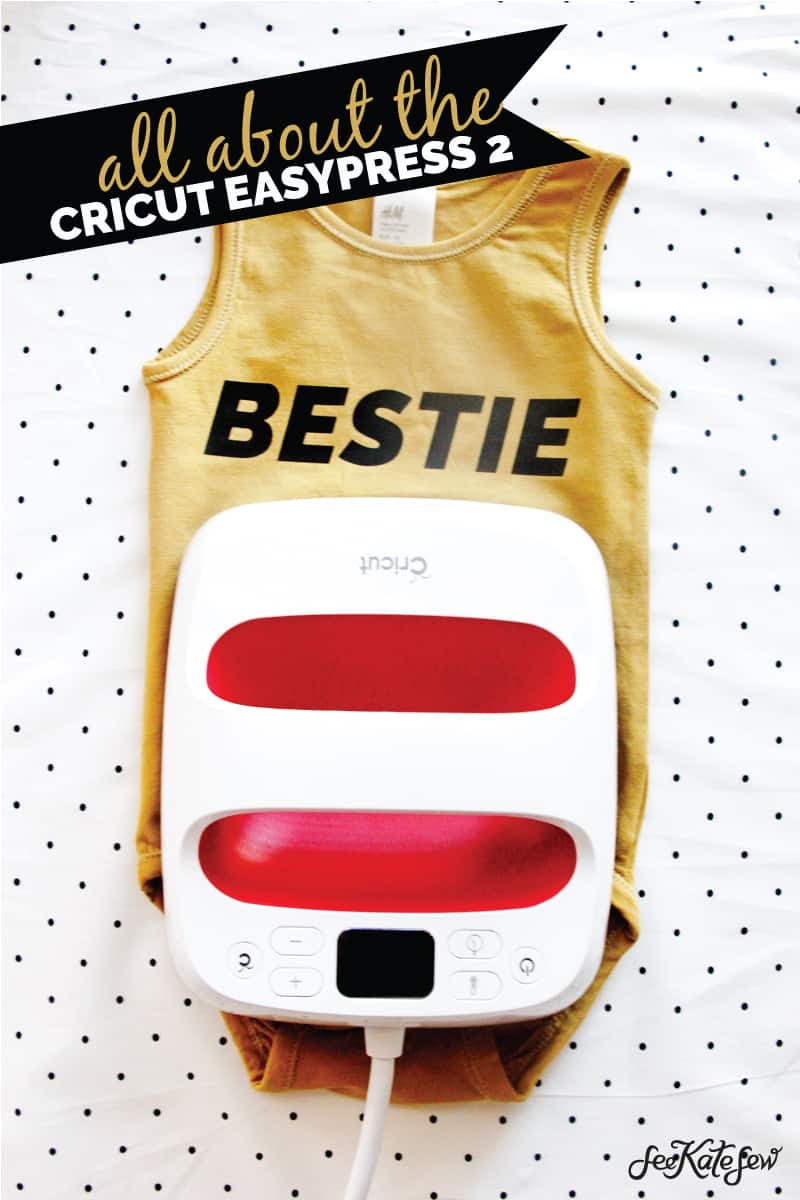 Meet one of my sewing room BESTIES – the Cricut EasyPress 2! This handy heat press is one of my favorite sewing room staples! Since I always get questions about the Easy Press I'm answering five frequently asked questions about it in this post! The EasyPress came out over a year ago and I use it SO much. Iron-on vinyl has become a huge part of my creative process because it's so fun and quick! To be honest, before the EasyPress came out I always had a hard time getting the iron-on to iron ON just right. The EasyPress takes all the guesswork out of it, so I use it all the time. I use iron-on to decorate quilts, make t-shirts as gifts, create one-of-a-kind onesies, make animal print, create dimensional fabric, and add labels to handmade items.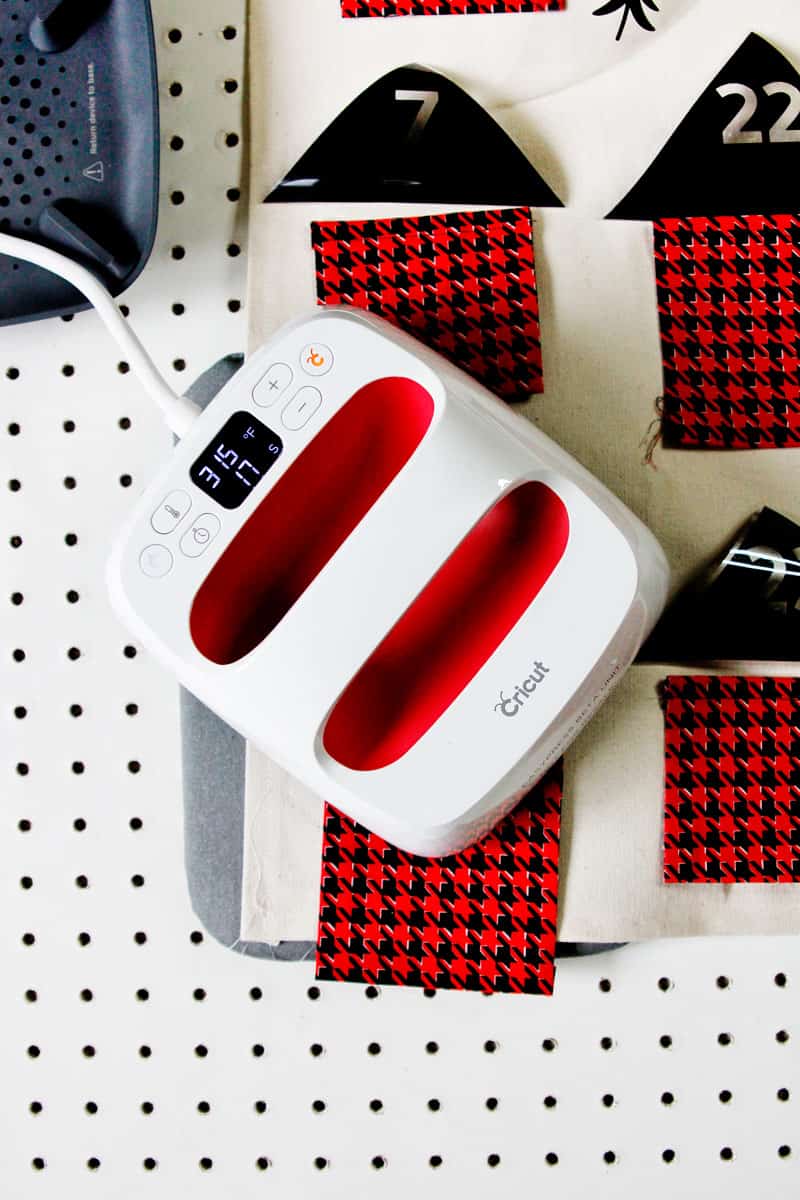 Let's get right into it!
What is the difference between the EasyPress 2 and standard irons or heat presses?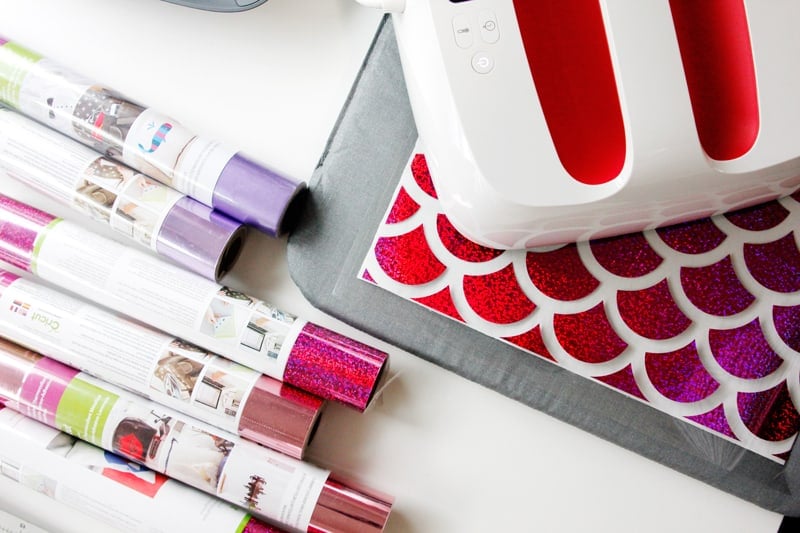 The EasyPress 2, Irons and Heat Presses all have the same intention and can end up with the same result. They all have a plate that heats up to 400*, but there are a few main differences. Let's start with irons, since you probably have one of those!
Irons are great for pressing fabric, especially since they can steam etc. The major drawback to using an iron for iron-on vinyl is that the heat isn't distributed evenly. Which means when your iron-on needs to be a certain temperature, one side might get there while the other might not! I also find the shape of the iron plate difficult to maneuver over a vinyl design. I love this image from Cricut.com that shows how uneven the heat from an iron can be!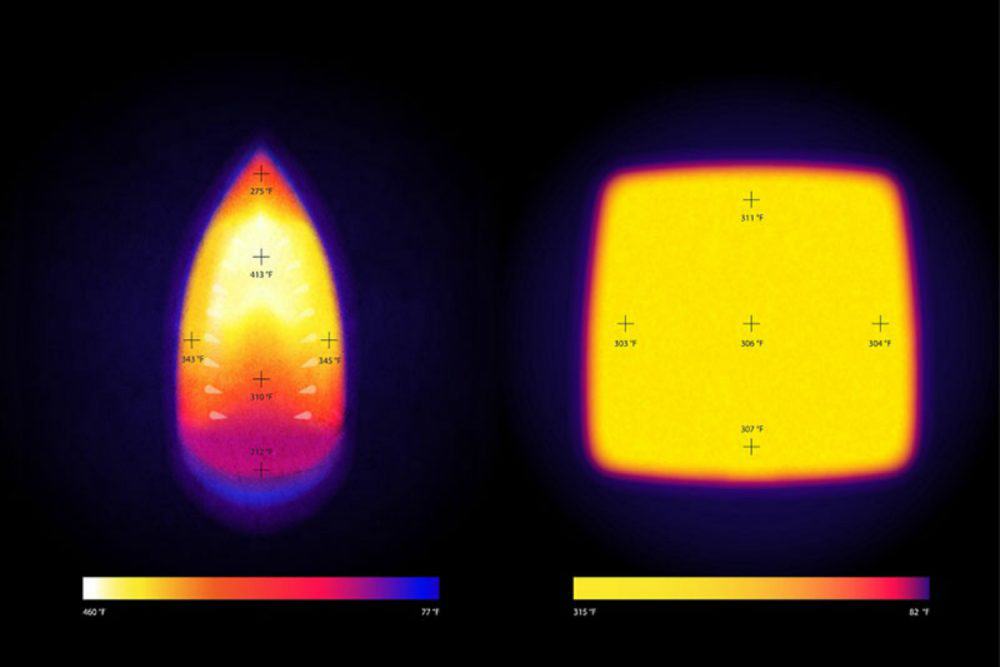 Heat Presses have a flat rectangular plate and are often used for commercial production. Cricut essentially took the idea of a heat press and made it into a press that works for a crafter! It's big enough for all the projects you need but lightweight enough to keep at home! (The largest size is only 8.6 pounds!) The EasyPress 2 won't take up as much table space as a heat press and it can easily be stored on a shelf or in a drawer when you aren't using it. The EP2 also comes with a streamlined safety base to set it on and an auto shut-off feature. I wouldn't feel good about having a massive heat press in my sewing room, but the EP2 checks all my safety feature boxes!
And a bonus – the EasyPress 2 is totally transportable. Since it is lightweight and has a plastic body, it's simple to put in a tote and take to craft night! Cricut recently released carrying cases specifically for each size of EasyPress 2 making it even easier.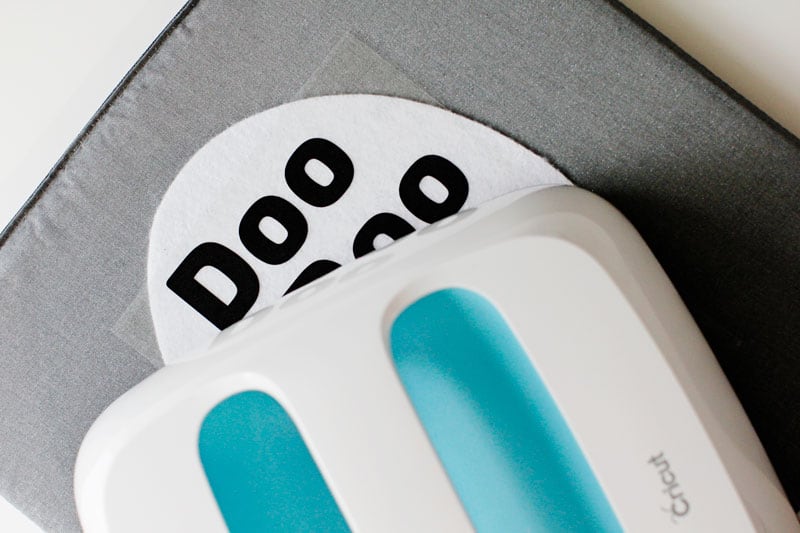 Which size of EasyPress 2 is right for me?
I have all 3 sizes of the EasyPress, 6″ by 7", 9″ by 9″ and 12″ by 10″, and use them all for different types of projects. So pick the size that matches your crafting habits best – and if you're not sure or will do ALL of them, I recommend the middle size or all of them! ;)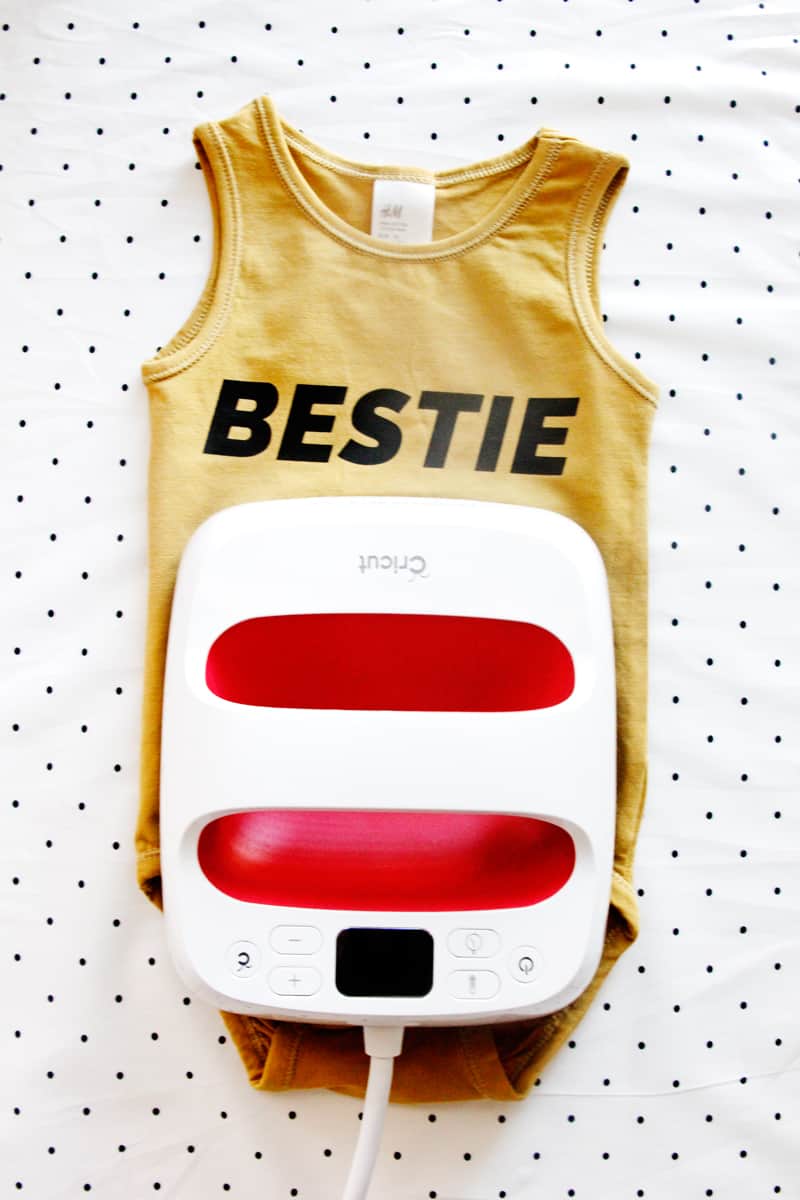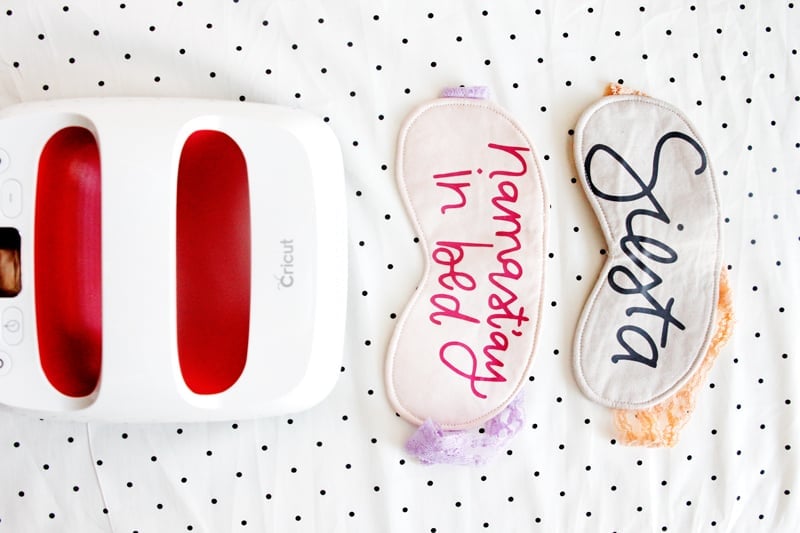 6″ by 7″ EasyPress 2 – most maneuverable
Onesies
Zipper clutches
Adding logos
Adding size labels
Accents on clothing
Hats and accessories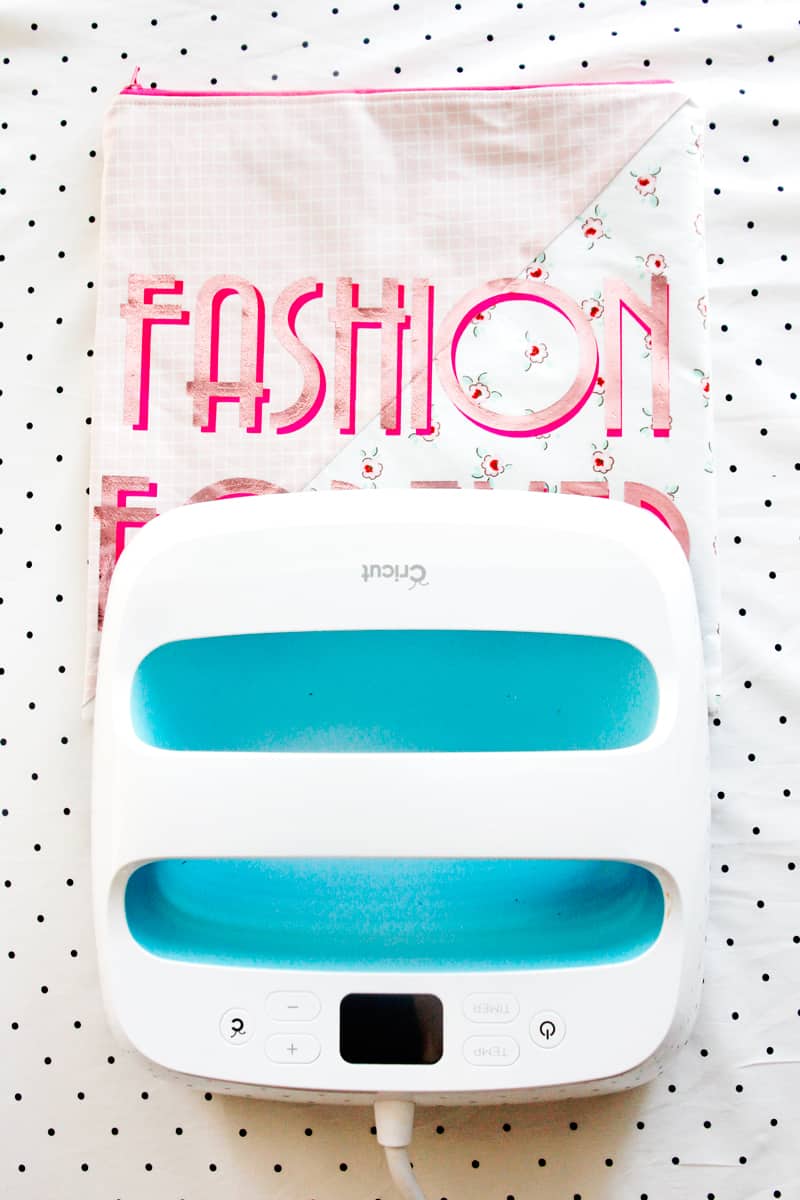 9″ by 9″ – good middle size if you aren't sure!
Youth and smaller adult tees
Tote bags
Quilt Blocks
Larger zipper pouches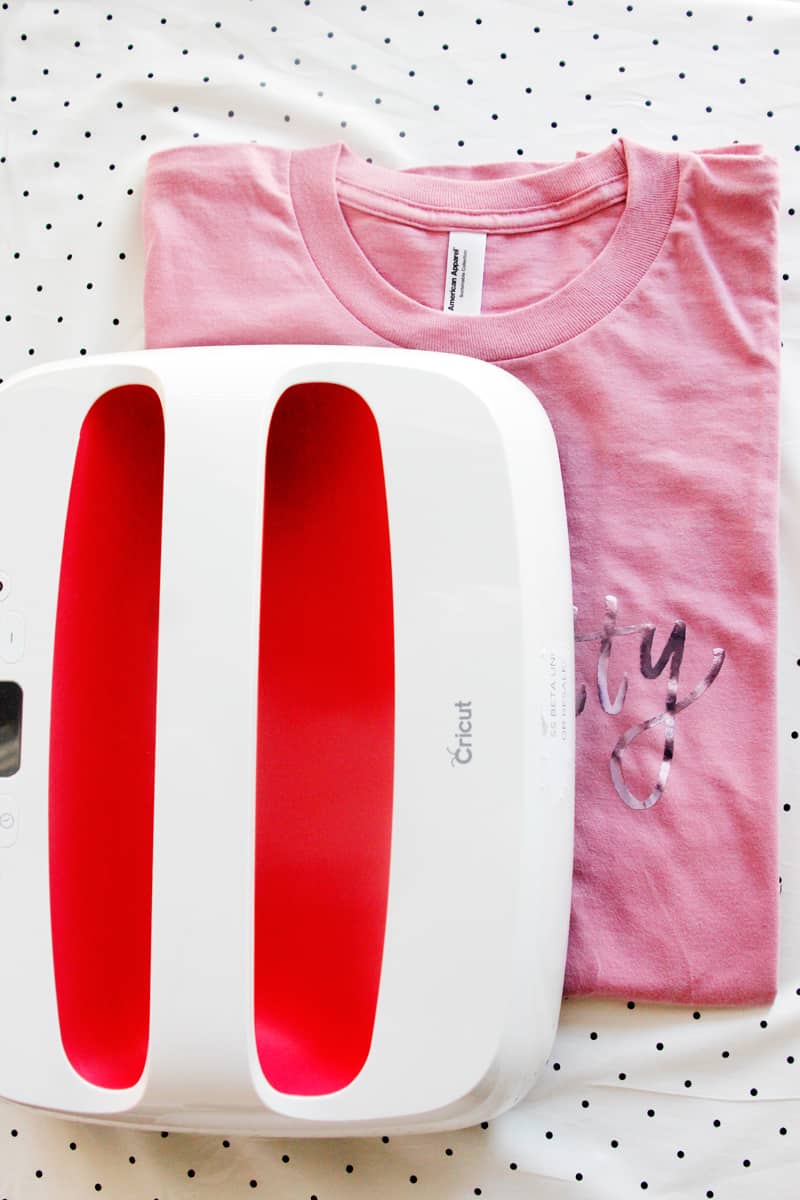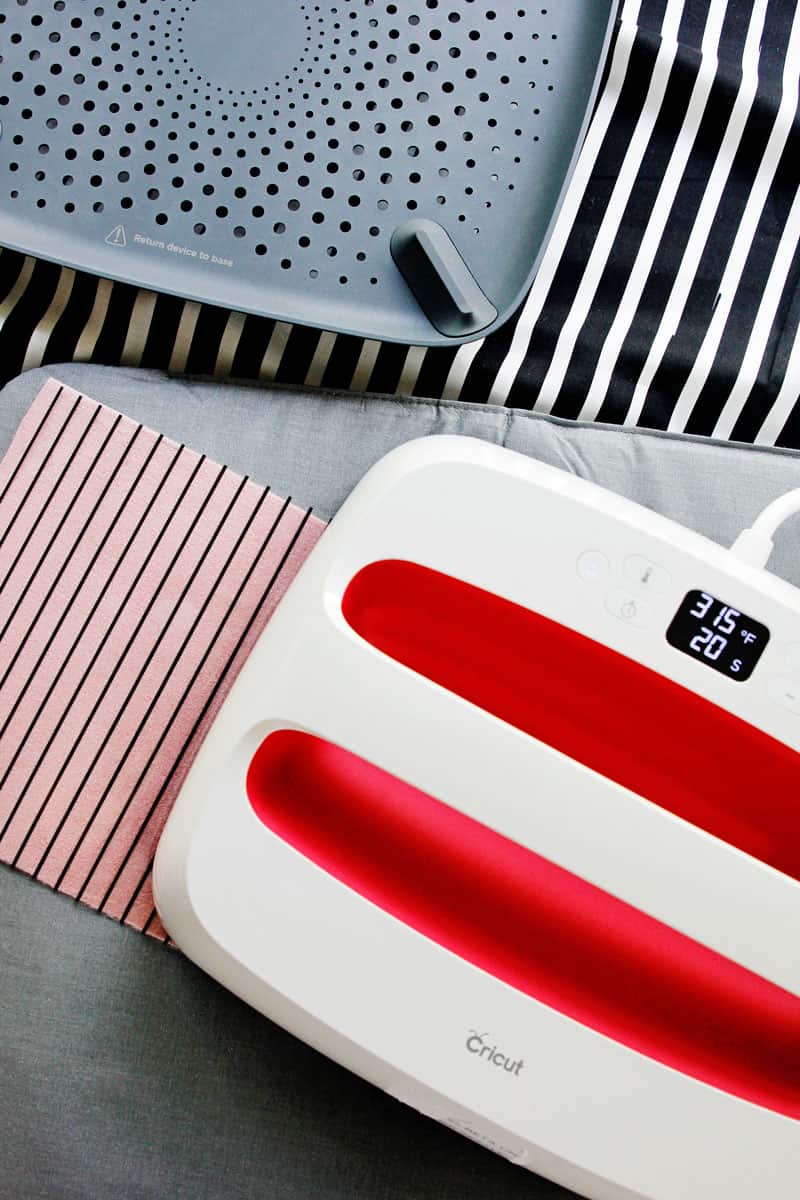 12″ by 10″ – one press for larger designs!
Larger adult tees
Large tote bags
Custom fabric
Signs and home decor
How do I know what temperature to use for different materials/projects?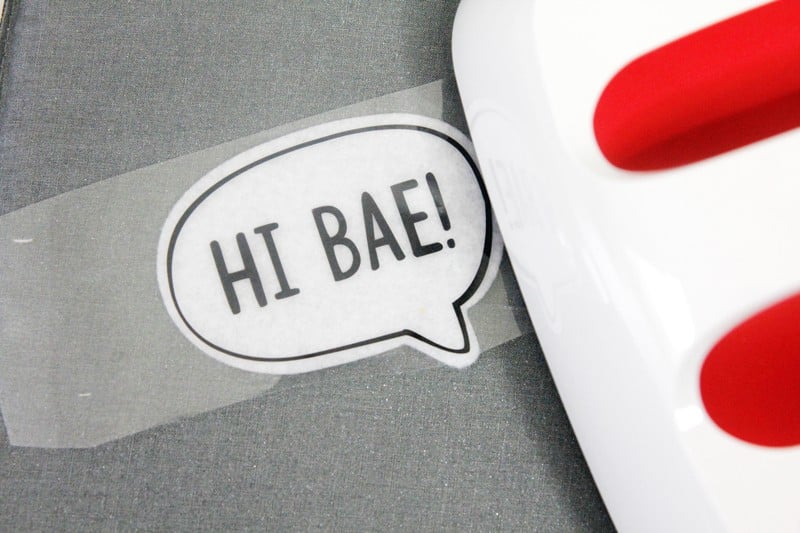 Finding the correct heat settings is easy! I have the Cricut EasyPress Interactive Quick Reference Guide bookmarked on my computer. It allows you to pick a fabric and material and will pull up the heat settings and instructions.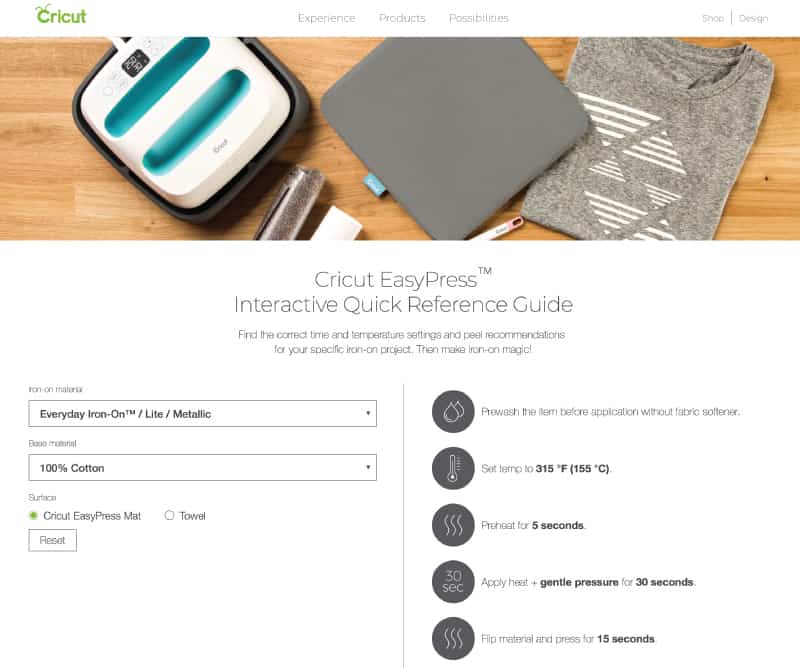 You can also download a copy to print out for your craft space. Once you Easy Press enough, you'll start to remember the basic settings you use for certain materials. It will also tell you whether you should wait for the design to cool before peeling off the transfer sheet or not! One of the features I love about the Easy Press 2 is that it starts up using the setting you used right before turning off the last time. I tend to do similar projects over and over (iron-on lite on cotton, repeat repeat!) so it's usually ready to go!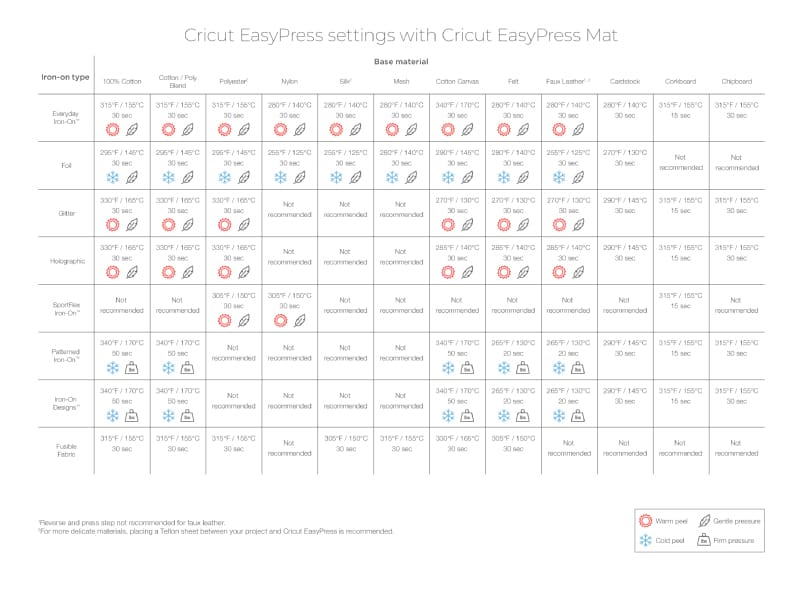 What is the EasyPress mat for? Is it sold with the EasyPress 2?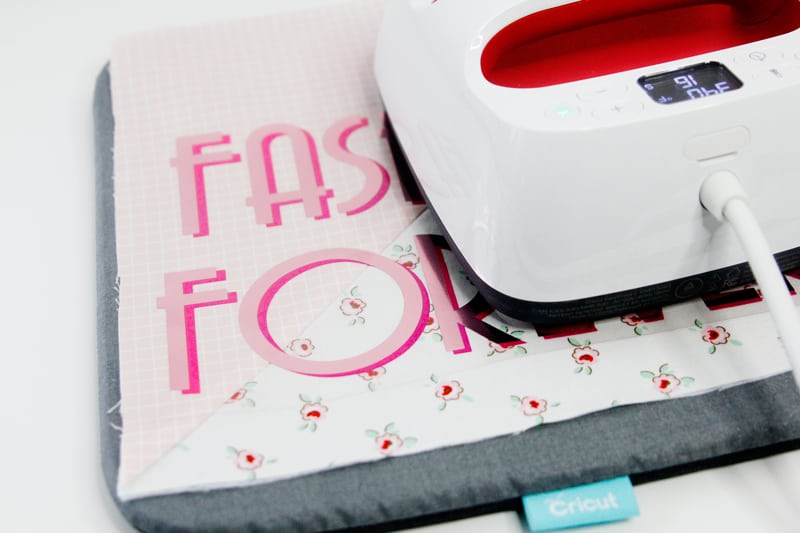 The EasyPress Mat is sold separately and is a soft, flat buffer between your table and the HEAT! It does come in a few bundle packs which are a great way to get started with the EasyPress 2!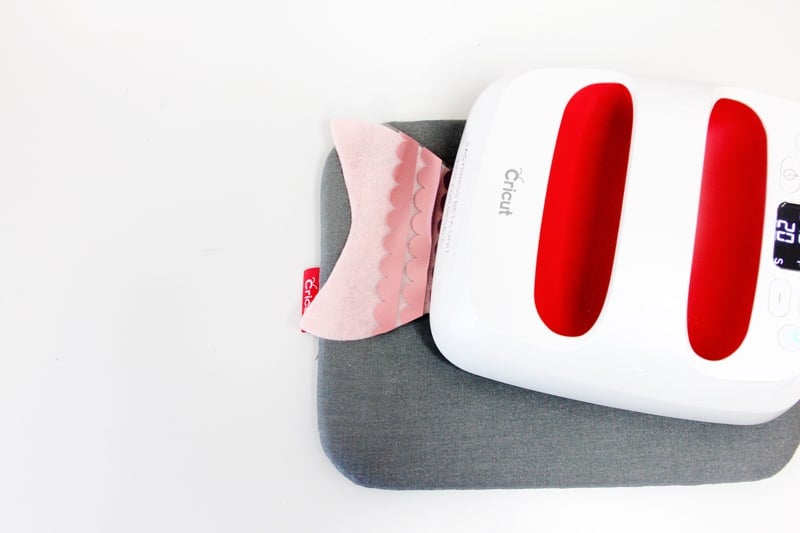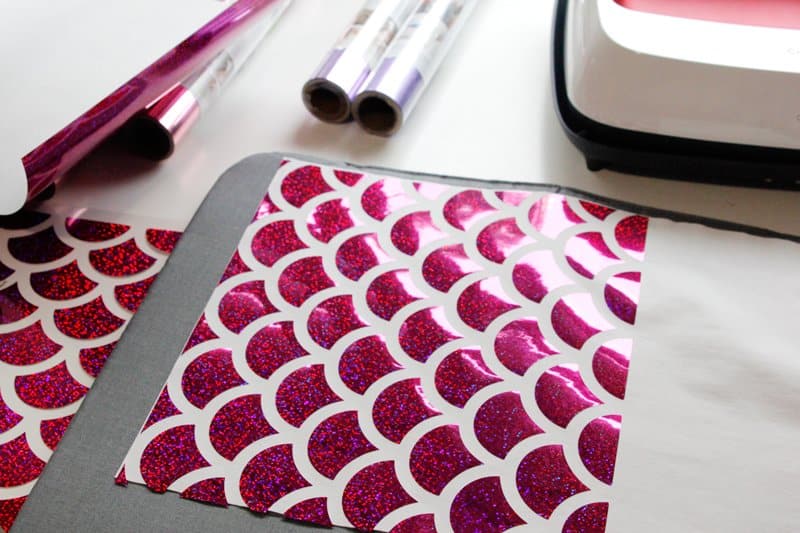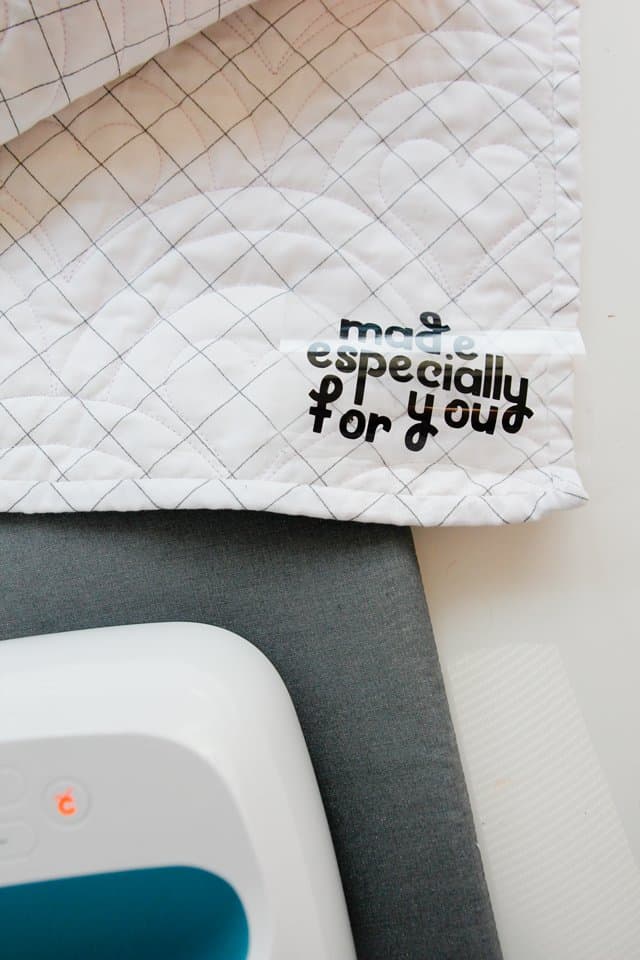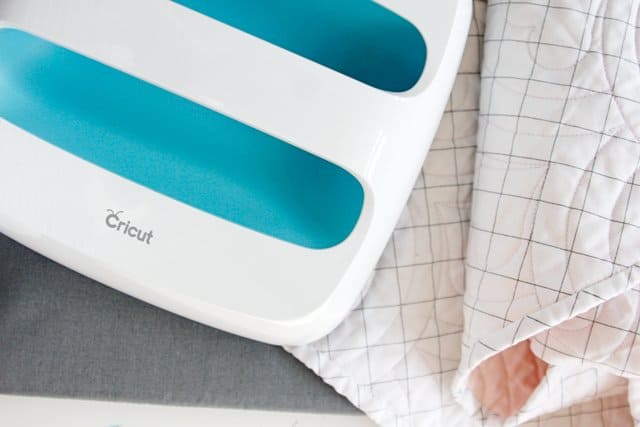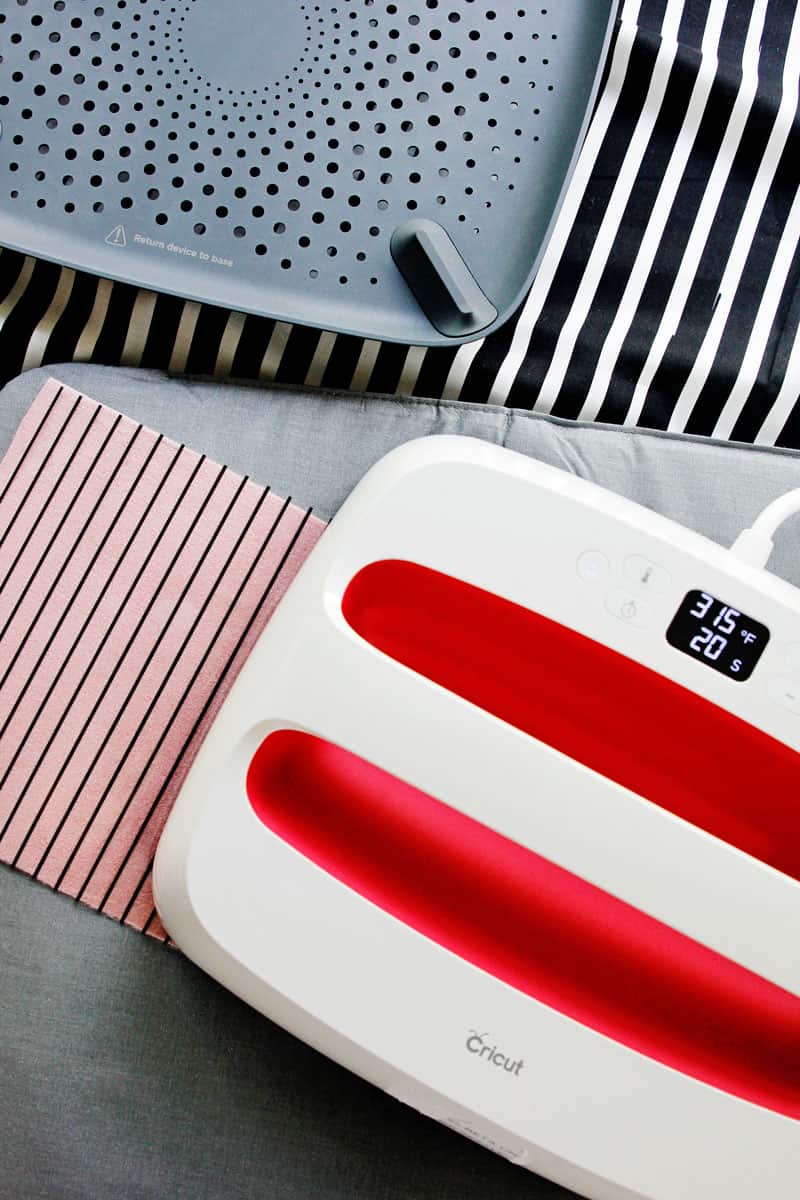 Which Cricut machines can cut iron-on?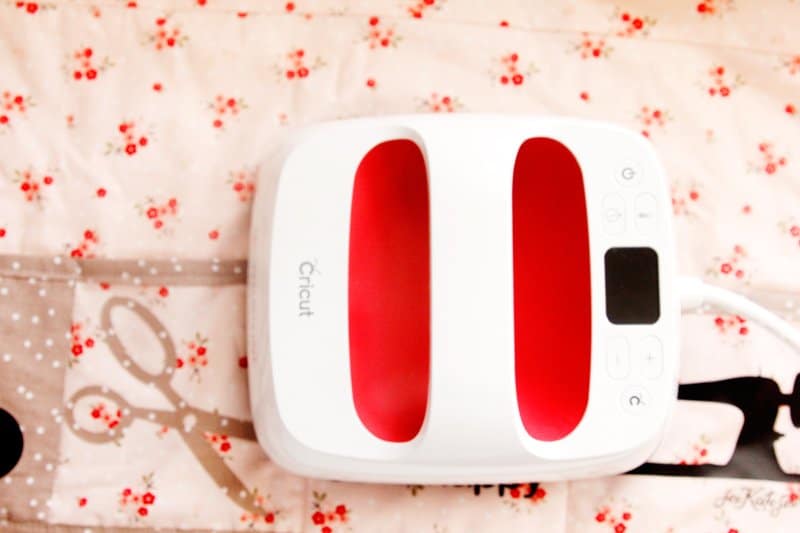 All of the Cricut cutting machines will cut iron-on vinyl! That means you have a choice between the Cricut Explore Air ($149), the Cricut Explore One ($179), the Cricut Explore Air 2 ($229) and the Cricut Maker ($369), I LOVE my Maker, but if you don't see yourself cutting fabric or wood, I recommend the Explore Air 2! You can read my post comparing the 2 machines right here. The Explore One and Explore Air will be your most budget friendly options but won't give you as much material cutting versatility.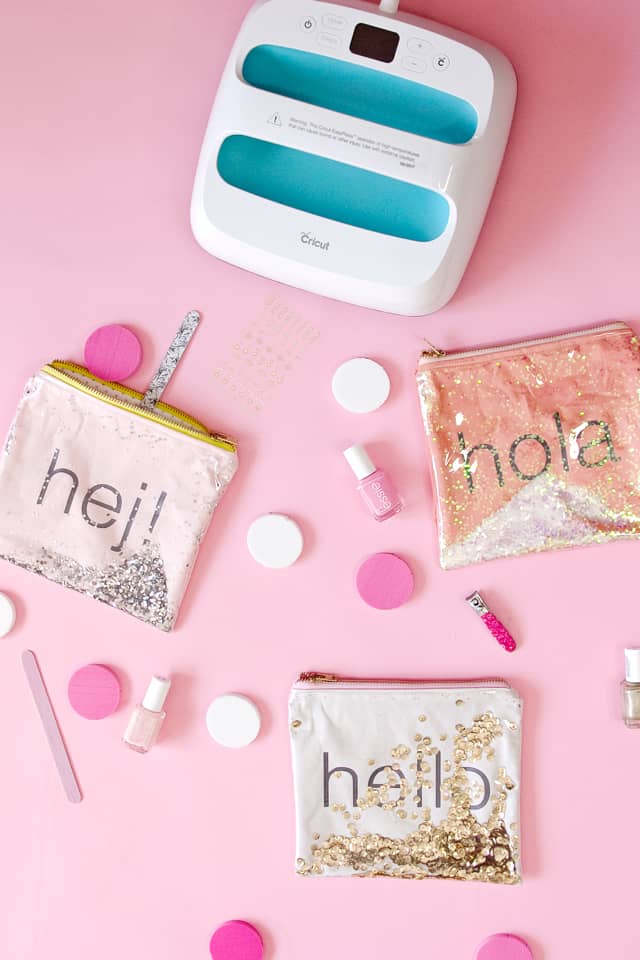 Grab yourself a Cricut EasyPress 2, mat and carrying case and get started! Here are 15 FREE EasyPress projects to kick it off: