"New to the Crew" + "Bestie" Baby Onesie SVG file downloads
More onesies! Here are the rest of the (free!) baby onesie SVG file downloads as promised! I shared the Baby Bear SVG a little bit ago, I had to get some cute photos of it with the Mama Bear tee. So today, I'm sharing the other two files. One says "BESTIE" which I think is super fun for a little sibling. Since we are having our 3rd girl soon I hope it will be fitting! The other one is a gender neutral onesie design that says "new to the crew". I think this one could be used for either a new sibling or a first baby! The design is simple enough to use on any color onesie but I love how it turned out with a grey onesie and black vinyl – also great for a boy onesie!
I never feel ready for a baby until I have a little stack of fresh onesies. These SVG onesie designs are great for baby gifts and baby showers, too. You can even precut the vinyl and have a little baby shower onesie bar ready for guests to pick and fuse as gifts for the mama!
I originally showed these onesies in this post about making the baby shoes that they are photographed with. I've been meaning to share the SVG files since!
Materials//
-Blank Onesies
–Iron-on Vinyl Black
–Cricut Maker
–Cricut EasyPress
-SVG downloads
Download Baby SVG Designs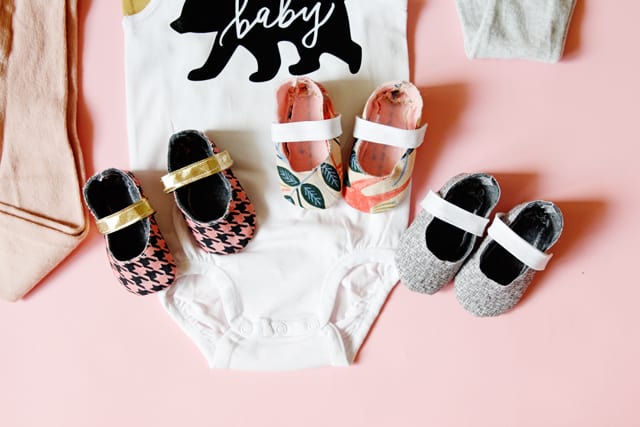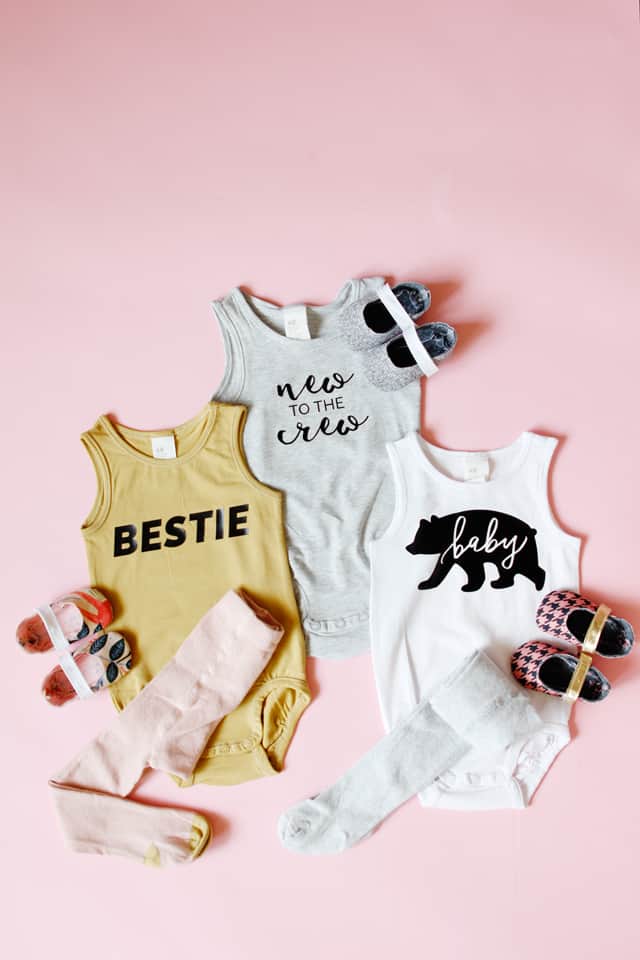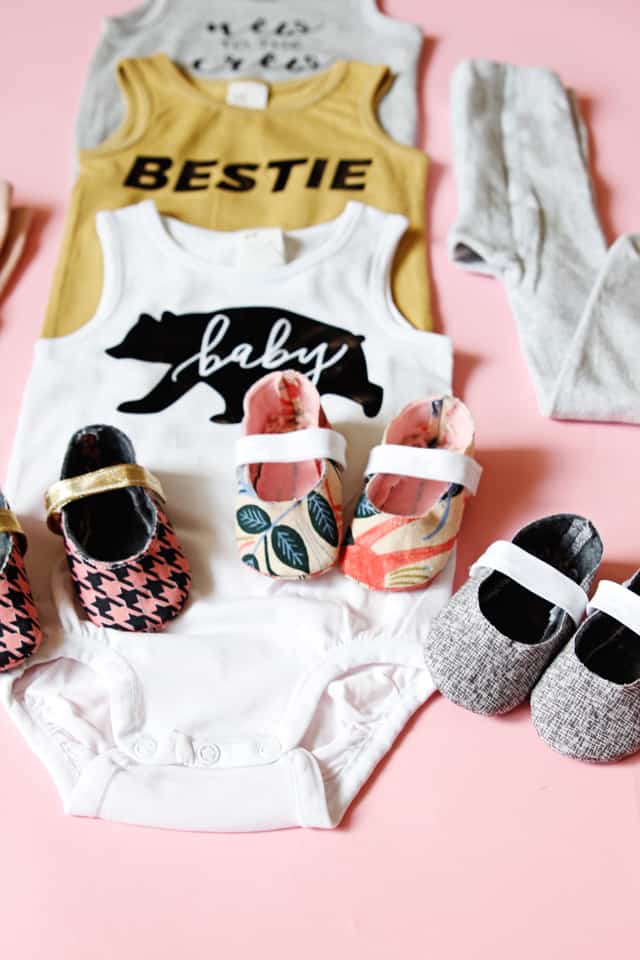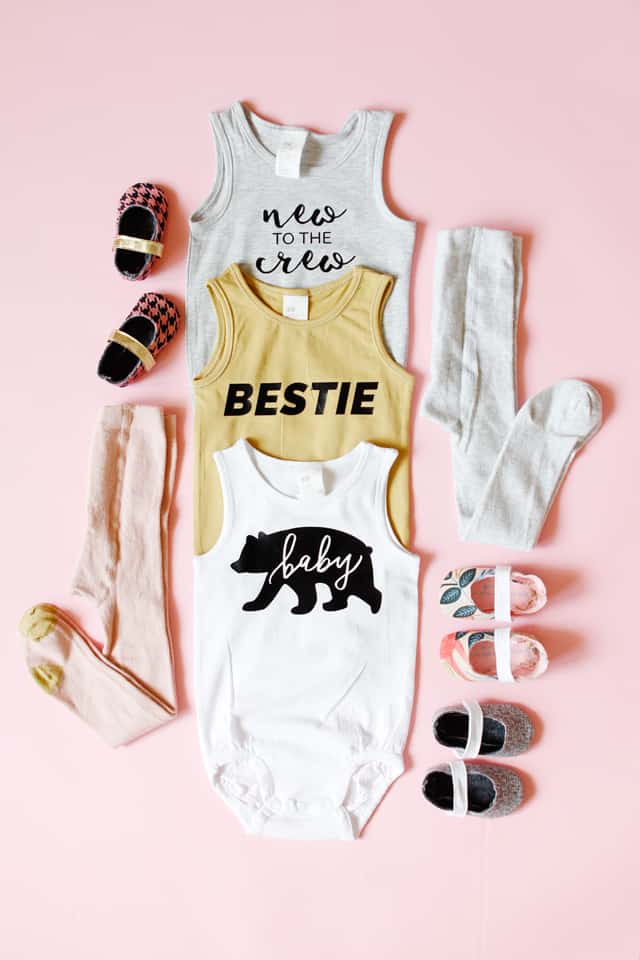 Once you have the SVG files downloaded, upload them to your cutting machine interface. Then follow one of my other SVG iron-on tutorials to get these fused to the onesie!
You can use a basic iron for this, but the Cricut EasyPress makes it 100% easier to get the settings just right for the perfect fuse!