We have been reading a ton this summer – gotta earn the library prizes! So we've been at the library picking out books to read and needed some book bag totes so I created this book bag pattern. Mostly so I don't have to carry everything! Haha, tricky little sewing project.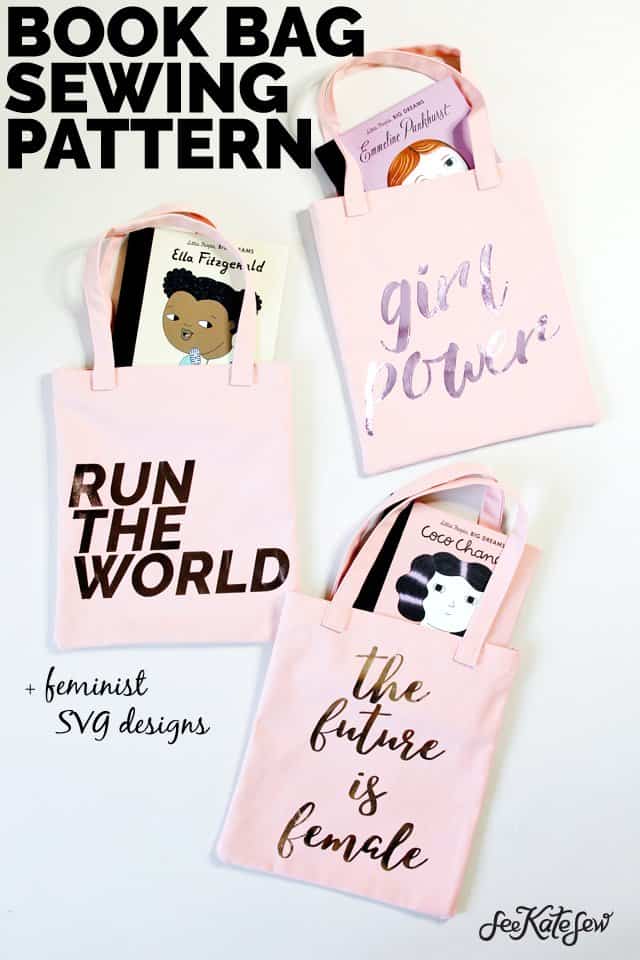 But I also want to encourage reading and they are just fun! These are bright and fun book bags with bold feminist sayings on the front – the Future is Female, Girl Power, and RUN THE WORLD. This book bag pattern has an interior pocket for holding extra things and is made of canvas for a durable tote that will hold hardcover books!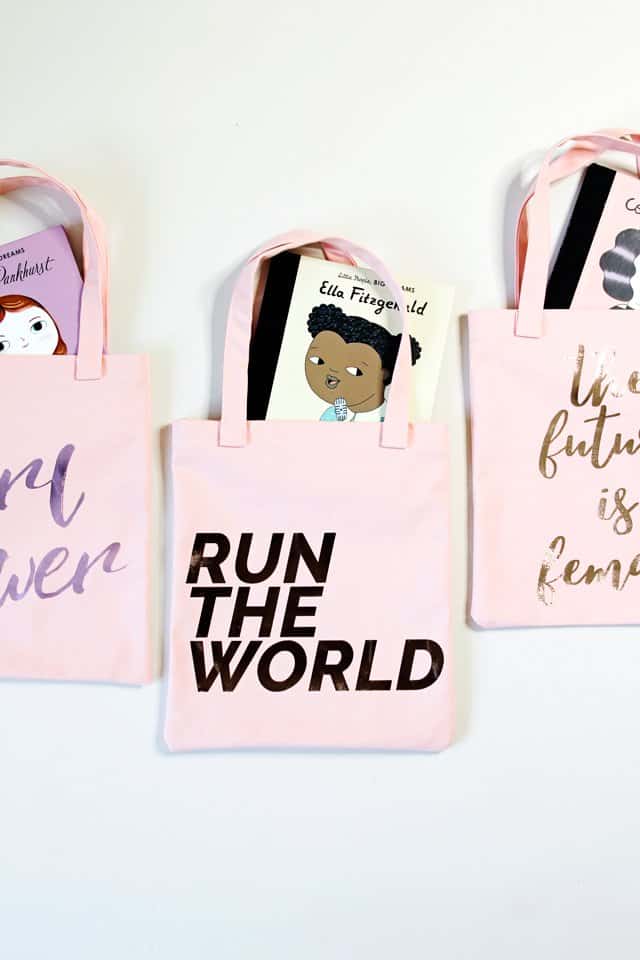 I lined it with cotton so I could use a fun print on the inside. You can make these with any fun fabric to make your own book bags!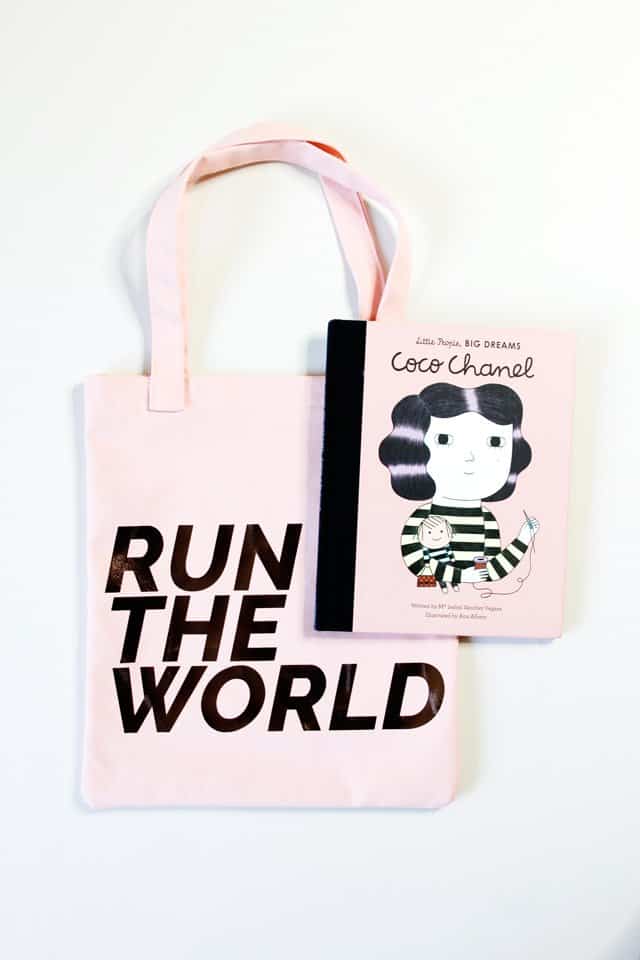 And you can use the same pattern to make any type of book bag with another iron-on design if you want! This is a great basic tote pattern just the right size for children's books!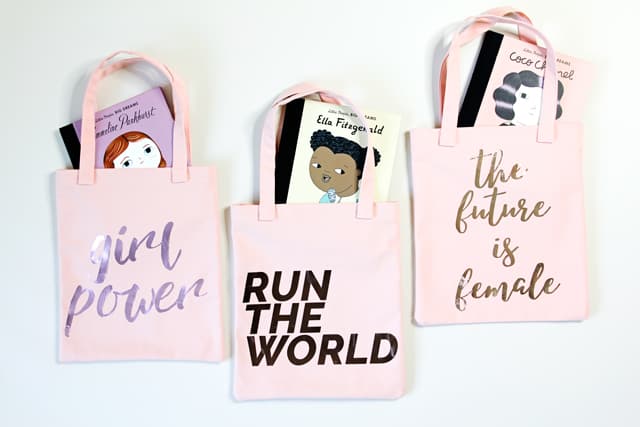 You can also use these fun designs on t-shirts. I think the "The Future is Female" shirt is a cute shirt for a mama expecting a baby girls, too!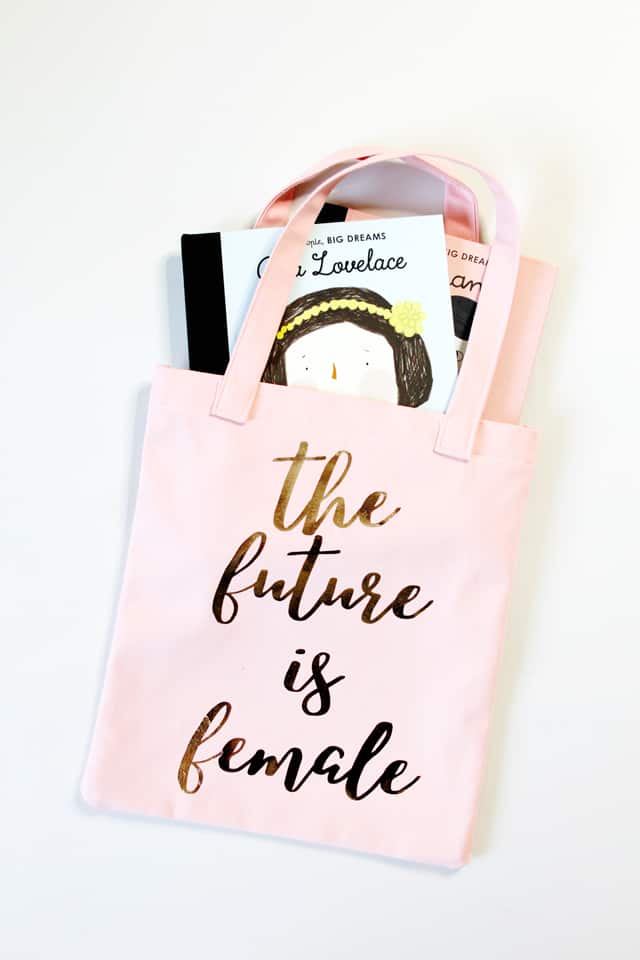 I made these feminist book bags inspired by the fact that I will soon have THREE little girls (and one little boy) to raise and some of my favorite books! The task is daunting but I've been using literature to help me feel like I'm raising them to believe in themselves and have confidence to do great things. I've been LOVING the Little People, Big Dreams series, have you seen them?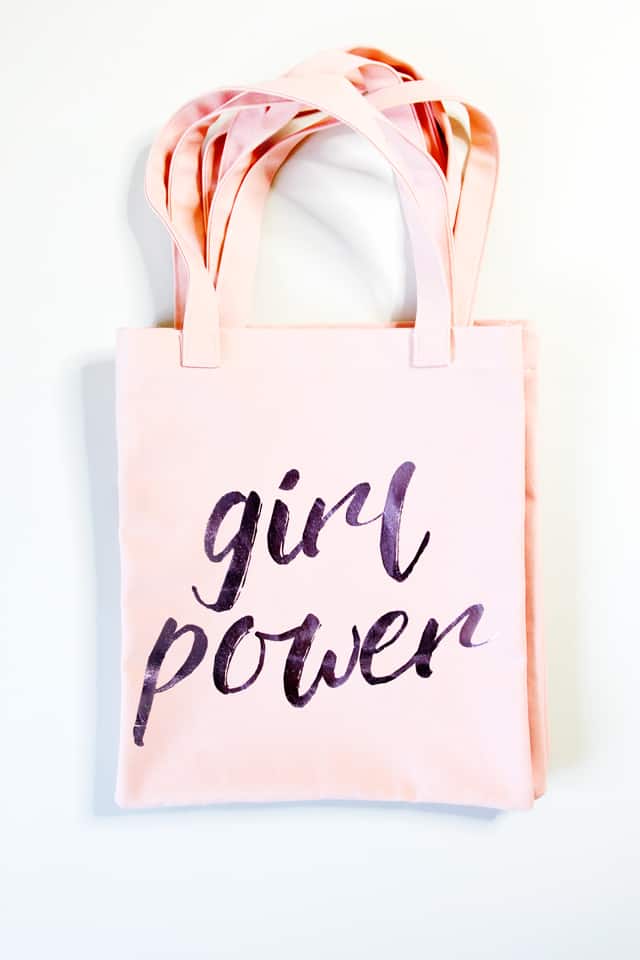 I started the obsession with the Coco Chanel book – she totally sews in it and even on the cover. But, can't stop! We have a few of them now, including Ella Fritzgerald, Emmaline Parkhurst, and have checked a bunch of others out at the library! I just want them all! They just keep making them and they are all so cute.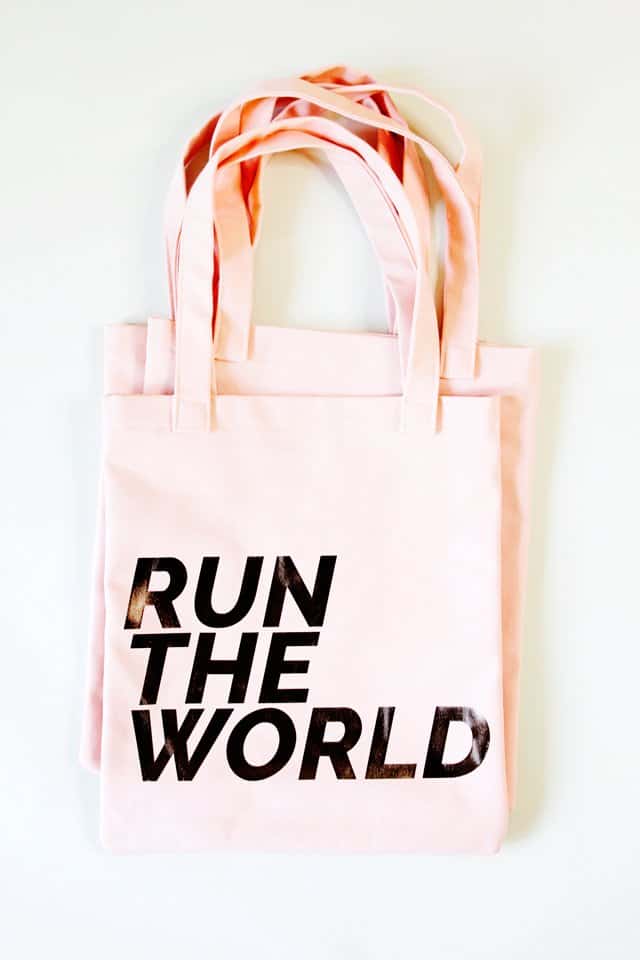 The messages in the book are fun to chat about and they are all nicely bound hardcovers. So they kinda inspired this project!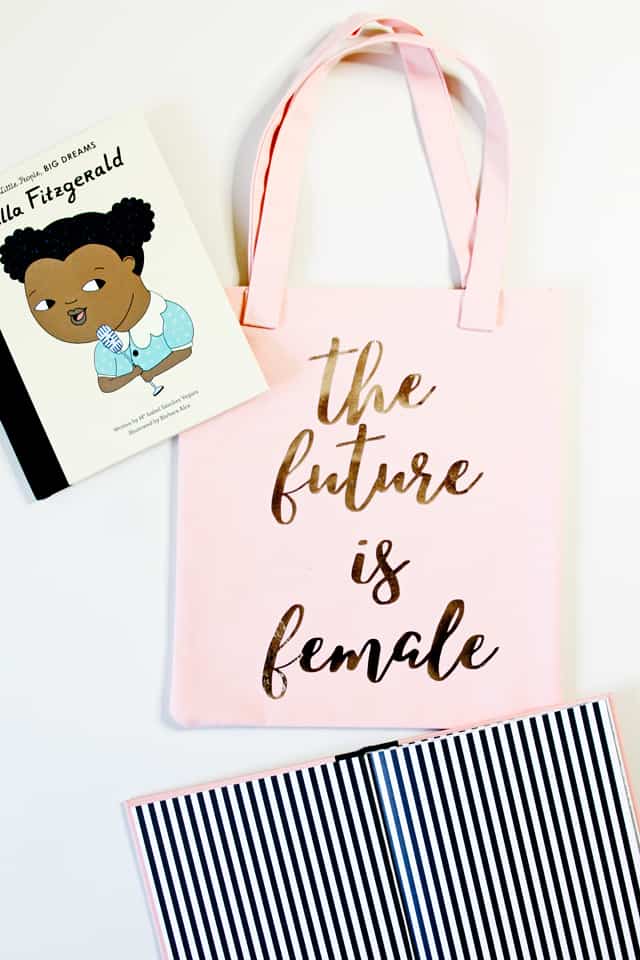 Book Bag Materials
-Pink Canvas
-Lining Fabric
-Scrap fabric for pocket
–Cricut Maker + EasyPress
–Foil Iron On in Rose Gold, Lavender and Copper
-SVG designs (sign up below to get them in your inbox!)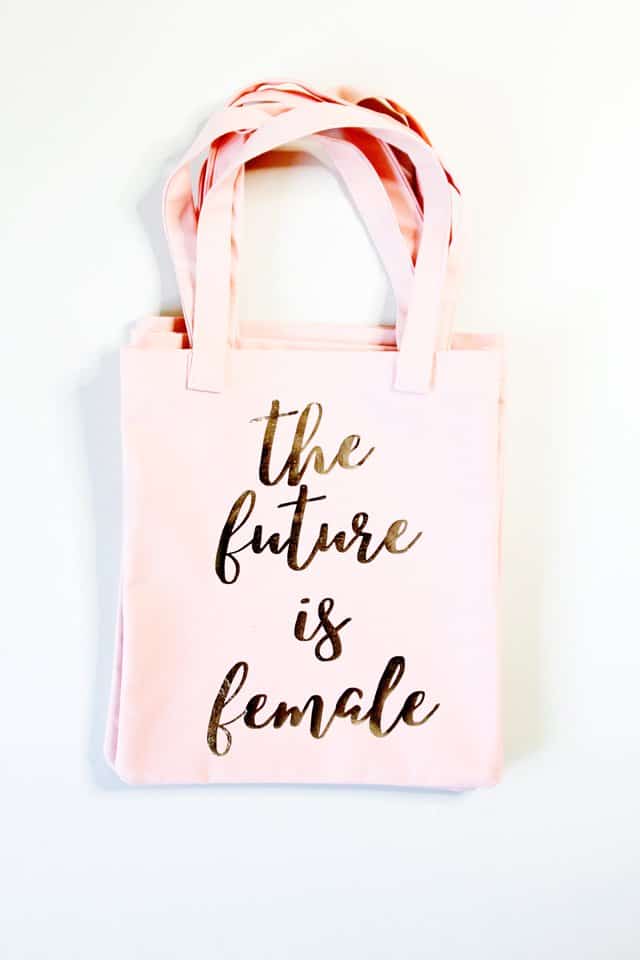 Book Bag Sewing Instructions
Cut 2 rectangles 16″ tall by 13″ wide of canvas.
Cut 2 rectangles 14.75″ tall by 13″ wide of lining fabric.
Cut 2 rectangles 4″ by 24″ for strap.
Cut 1 rectangle 9″ tall by 8″ wide for pocket.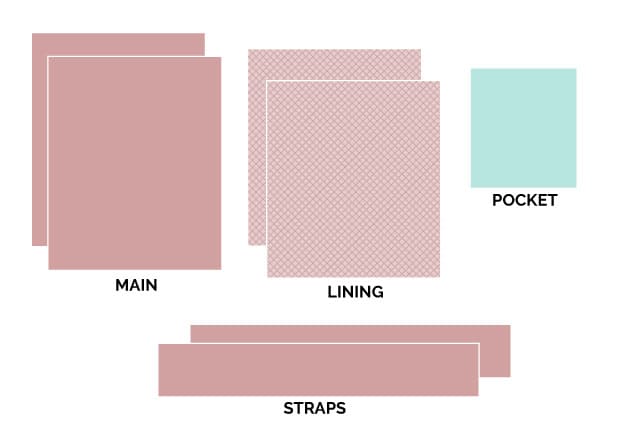 There are two ways to make this tote bag (well probably more) but I'm showing you the "flat" method. Feel free change it up and sew the lining and outer separate and then join if you want a cleaner inside. I like the flat method because it's easy and fast. The inside seams are serged anyways so I think the end result is pretty clean. It's easier to get straighter hems with the flat method and I think it makes the construction much faster.
Start by folding under 1/2″ at the top of the tote bag pieces. Press.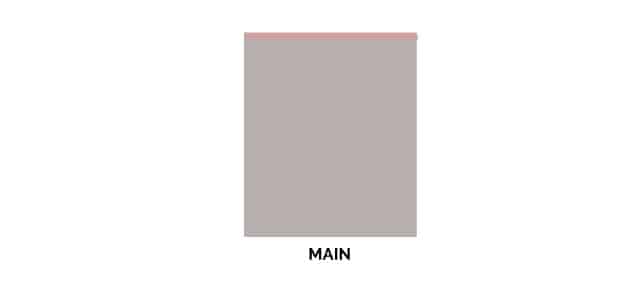 Then fold under another 1″ so you have a clean edge. Press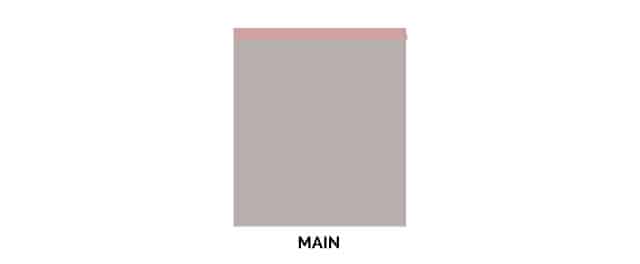 Serge the top edge of the pocket. Press under 1/2″ and topstitch. Press under 1/4″ all the way around the pocket.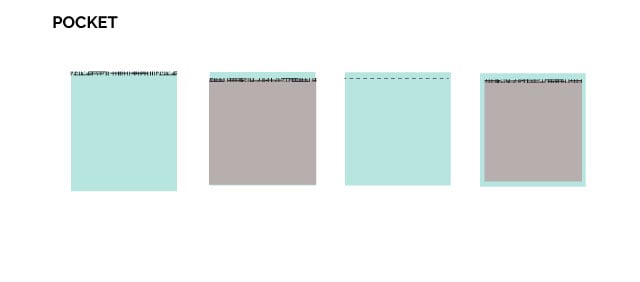 Center the pocket on one of the lining pieces and stitch around the 2 sides and bottom.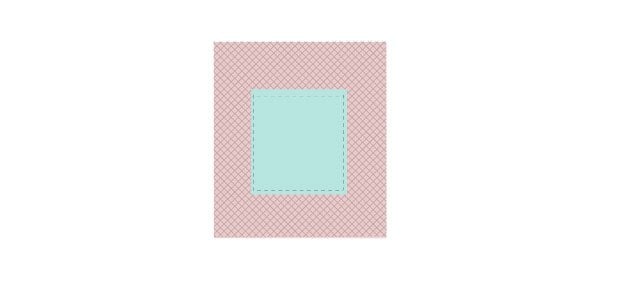 Lay the lining fabric underneath the folded edge and line up the bottom edge. Topstitch the top of the bag about 3/4″ from the folded edge.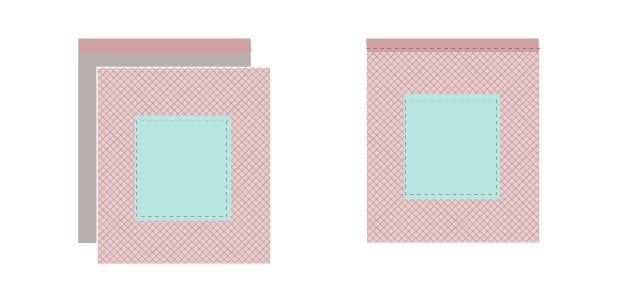 Repeat all steps with second lining and bag pieces, omitting the pocket.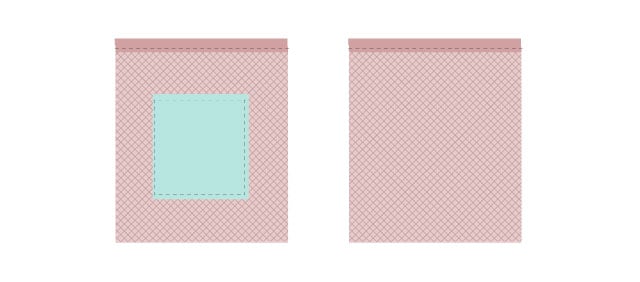 Sew the bag pieces together with right sides together (linings showing) all the way around the sides and bottom of the back. Backstitch at each end. Finish the seam allowance with a serger or binding. Trim the corners and turn right side out.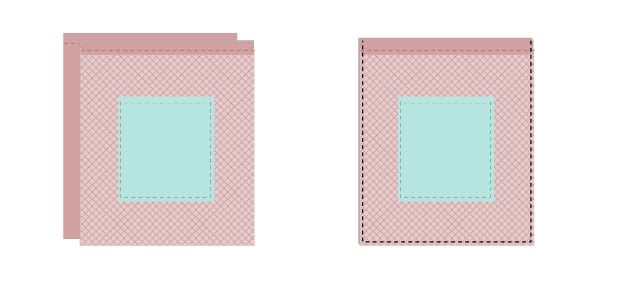 Fold long edges of the straps into the center so they meet. Press. Fold again so you have a 1″ strap.

Sew along the open edge. Press under 1″ on each end of the straps.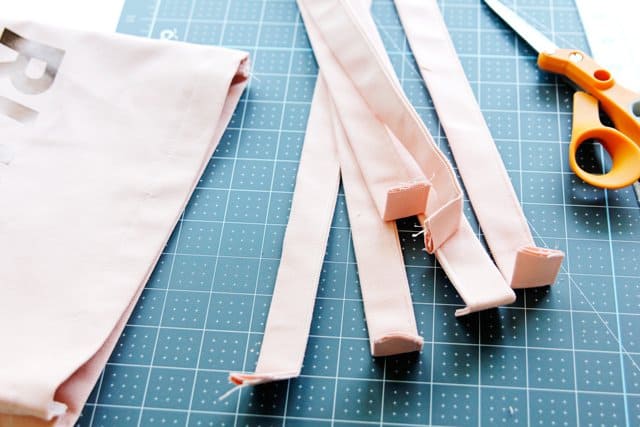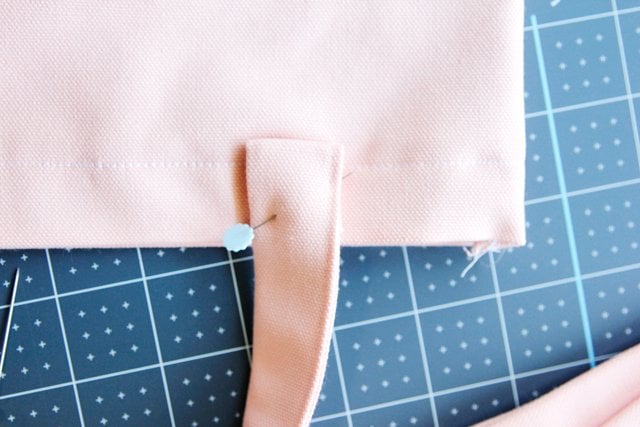 Pin onto the top of the tote, 2″ from the side seam, and sew around the rectangle to secure. Add an "X" through it if you want.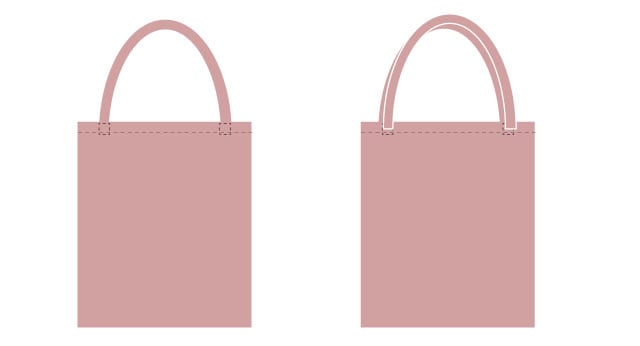 Done!
You can add the iron-on design before you construct the bag or after. Doing it after helps you get the placement right but doing it before is a little easier since it's just one layer of fabric. So either way!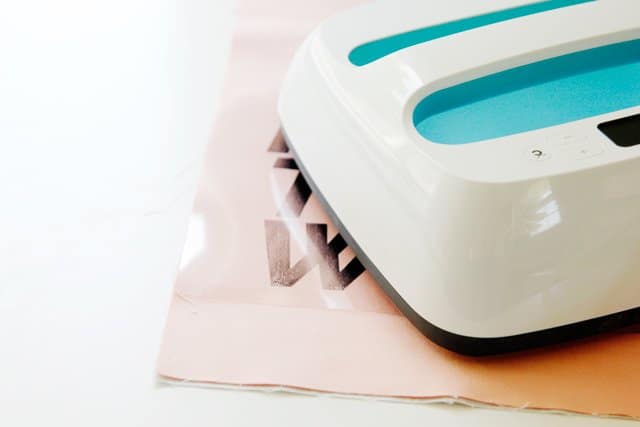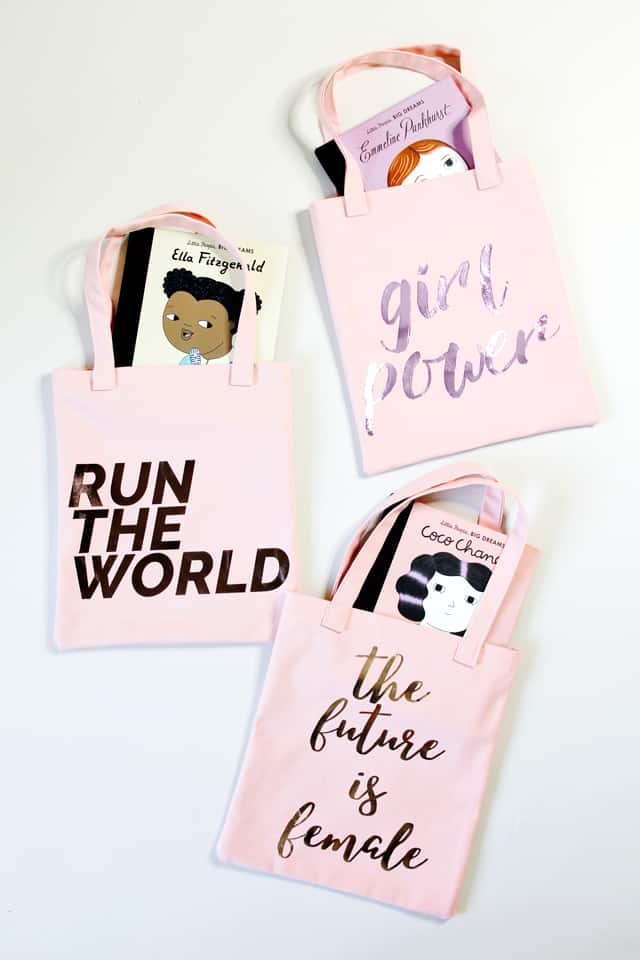 If you love totes, check out this leather bottom tote tutorial!
Love sewing bags? Sign up for Pattern of the Month and get a new bag pattern in your inbox every month!