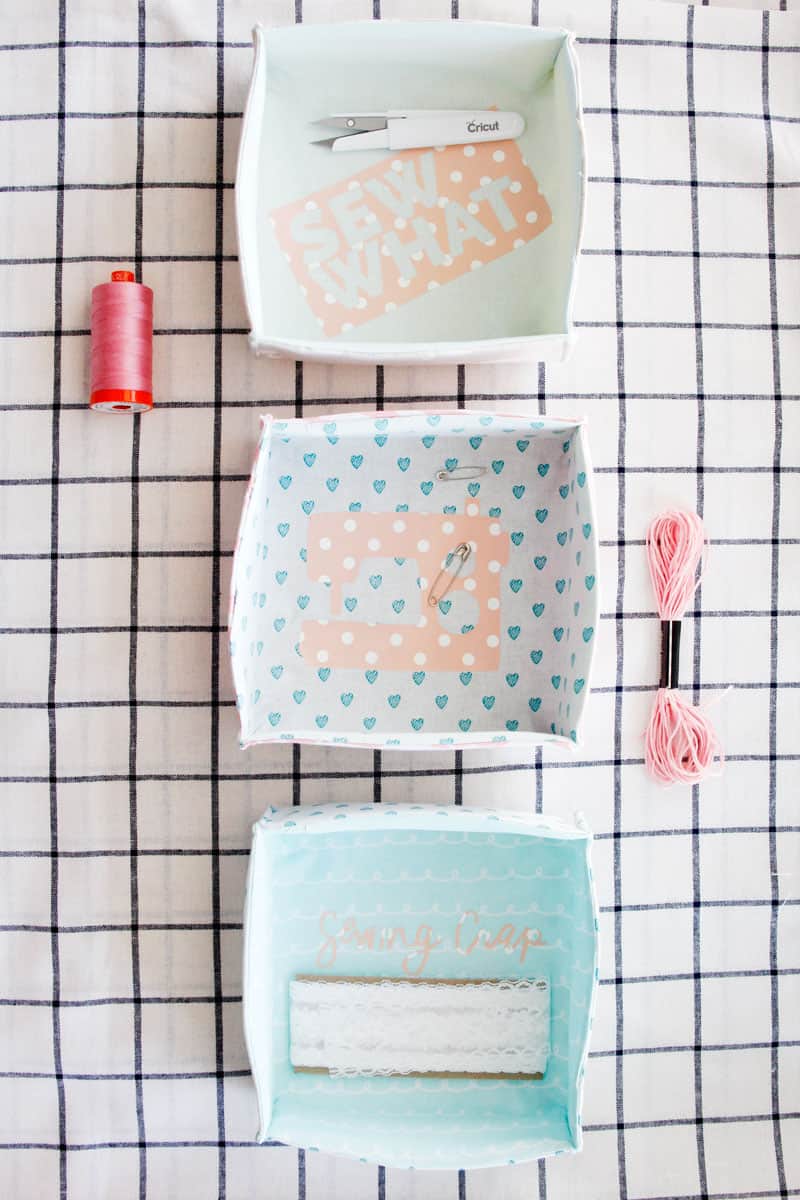 The Fabric boxes DIY that I posted last week was so much fun that I made some more! I plan to fill my Ikea Alex drawers with them. I don't feel like I currently utilize that space well and everything is a mess inside the drawers. These have already changed that! They are fun and quick to make so they are perfect to make at the end of the day when I'm too tired to think! And I also added a PDF download for the pattern to the original post and to this one, in case you don't have a Cricut machine! I usually try to add a pdf download to Cricut posts since not everyone has a Cricut Maker that cuts fabric, but sometimes forget!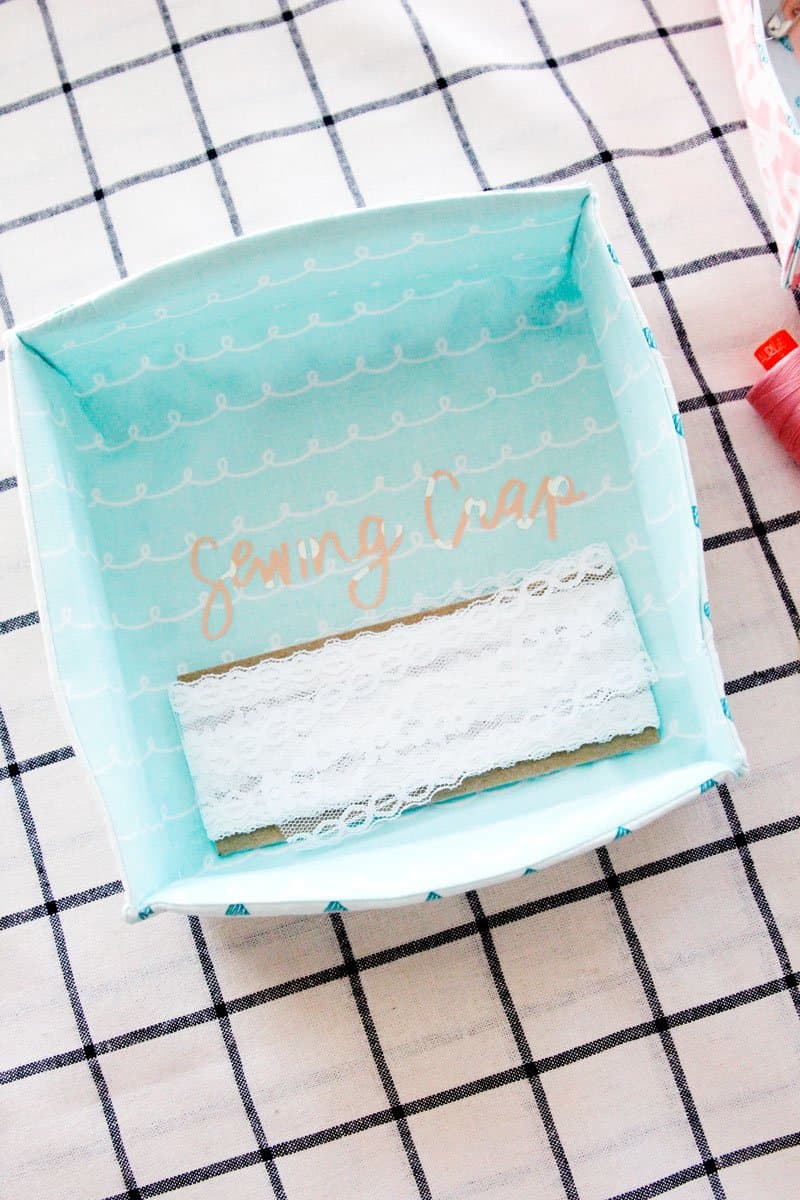 If you do have a vinyl cutting machine, this post also has extra designs for your "sewing crap" boxes! There are 2 SVGS included – "SEW WHAT" and "sewing crap" and the sewing machine graphic is from this post! You can also purchase more fun sewing mantras and sayings in this SVG/PDF pack! The fabric box diy is made the exact same way as the first one, you just print the pattern and cut it out!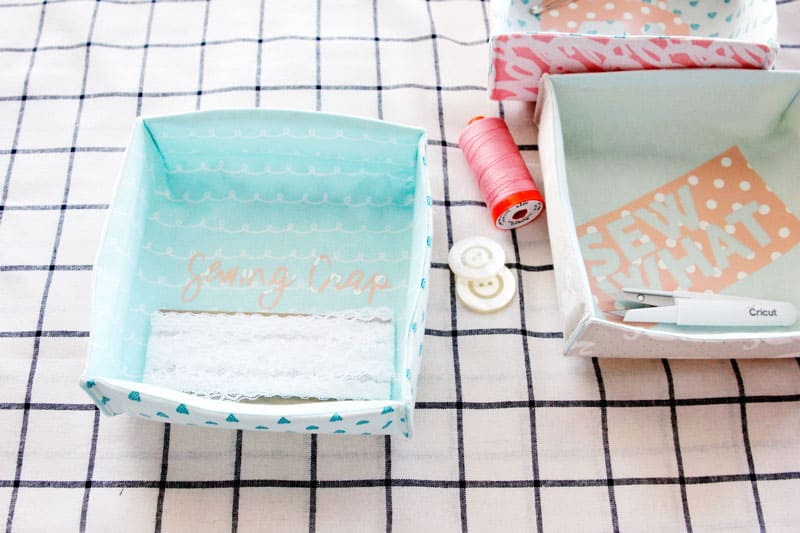 The colorful prints are so cute that my daughter has already stolen this set, so I guess I'll be making more! :)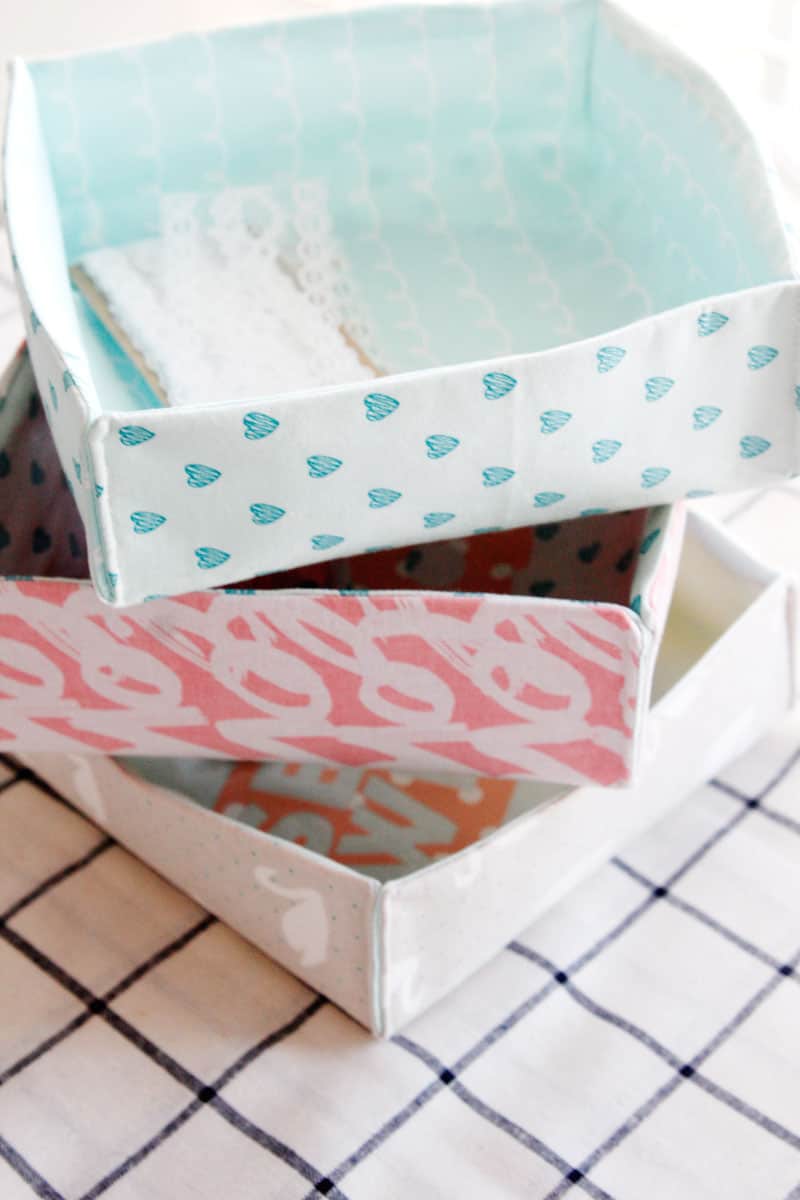 Free Downloads//
Click the links below to download these resources.
INSTRUCTIONS//
Use 1/4″ seam allowance, included in pattern piece.
Print the pattern at 100% or DO NOT SCALE. It will print out on two pages with extra on each side. Trim and tape the pages together like so: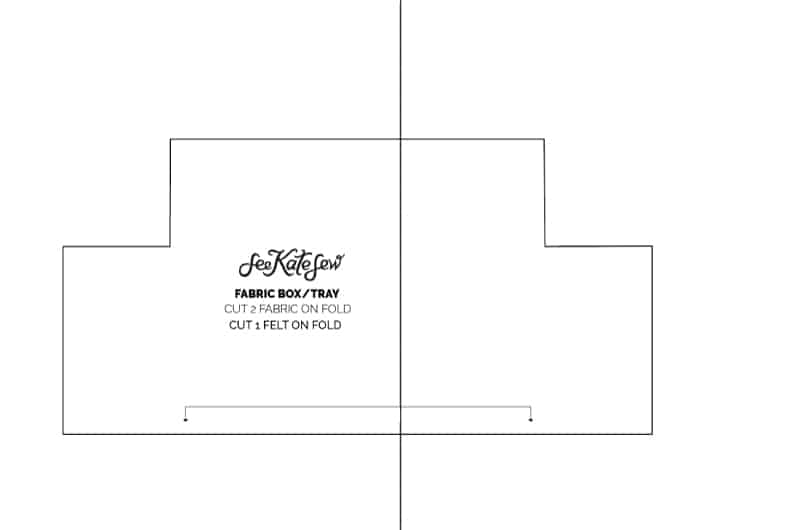 This is a cut-on-fold pattern, which may be tricky with your felt. If you prefer not to cut on the fold, just print two copies and tape them together along the fold line.
Follow the rest of the instructions in the original post!