As you know I love my DreamBox from Create Room (formerly the Original Scrapbox) so much! It has changed my creative process because I spend so much less time looking for supplies and cleaning up! Today I'm sharing the Dream Cart which is an add-on accessory to the DreamBox but also stands alone. The DreamCart is a great option if you have a small sewing space!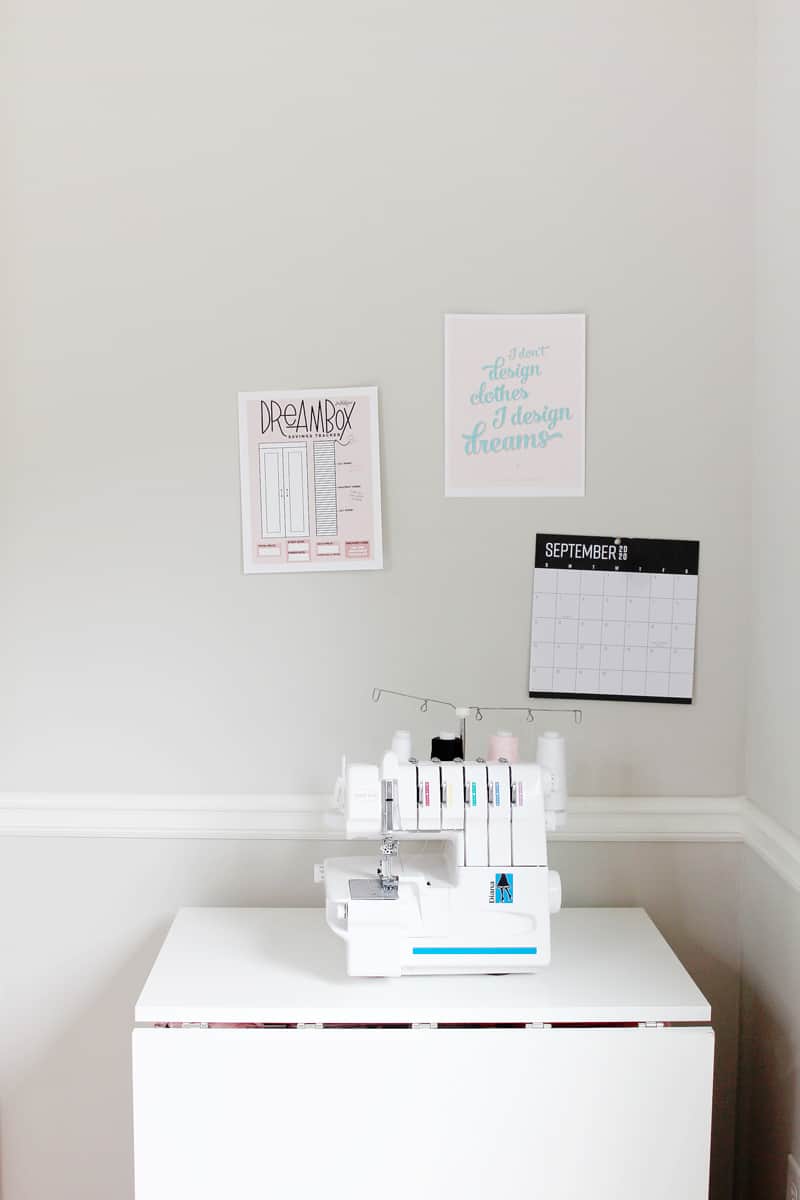 This post contains affiliate links. The DreamCart is available here – get $50 off with coupon code SEEKATESEWDC at checkout.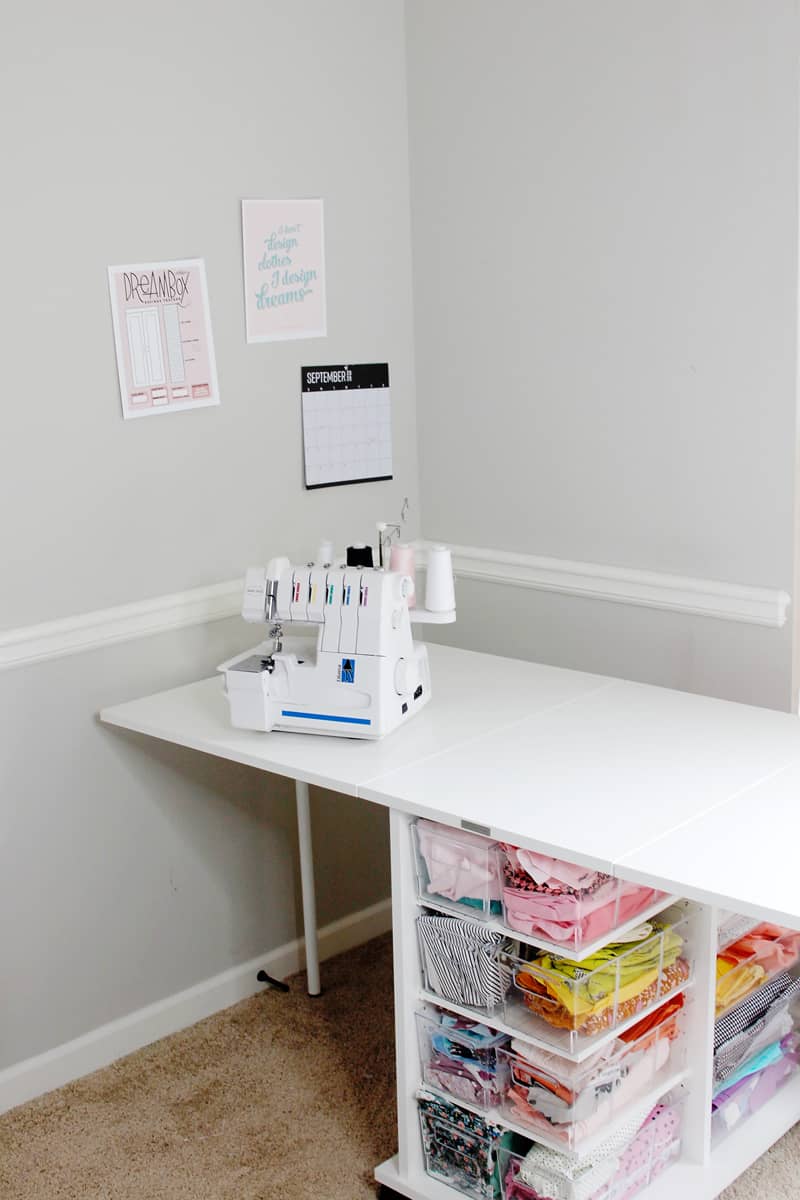 I took a few photos of the DreamCart as a stand-alone sewing table, but next week I will show you how it attaches to the Dream Box!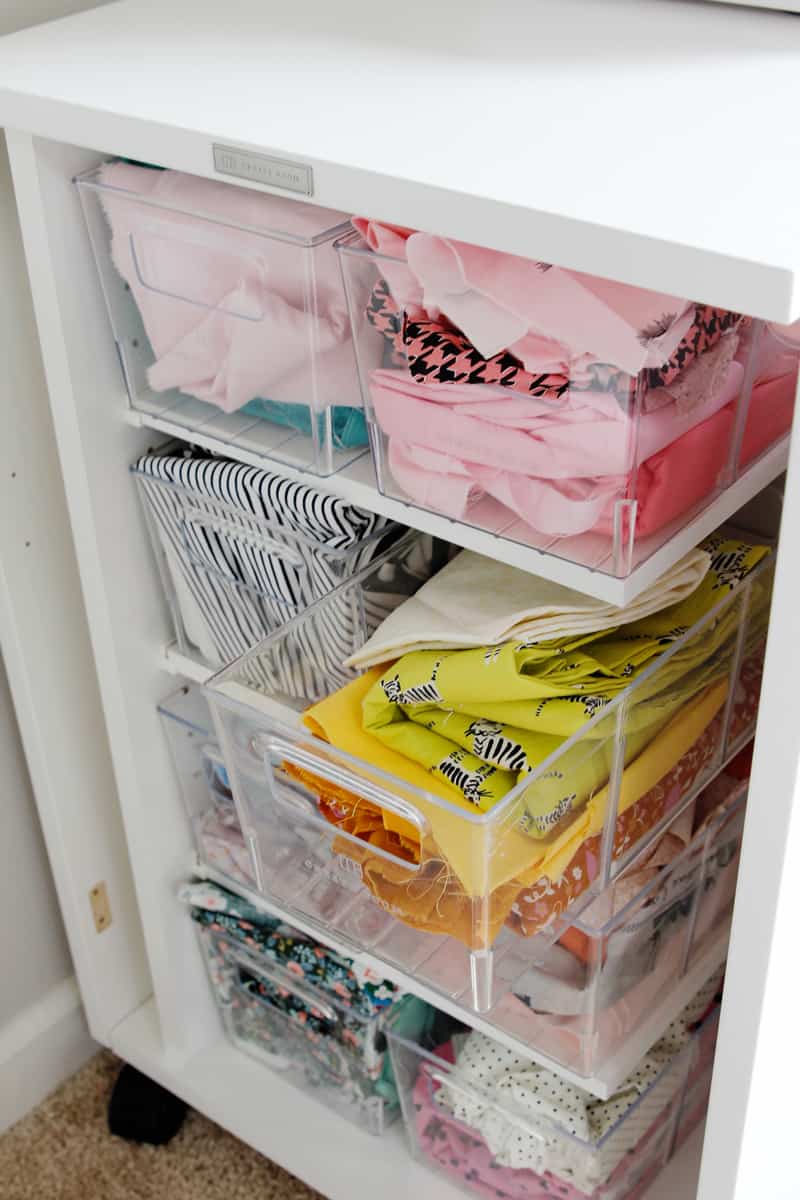 The DreamCart is a smaller table than the Sew Station and is not specifically created for sewing like the Sew Station is. But the table space is sturdy and it has fabric storage!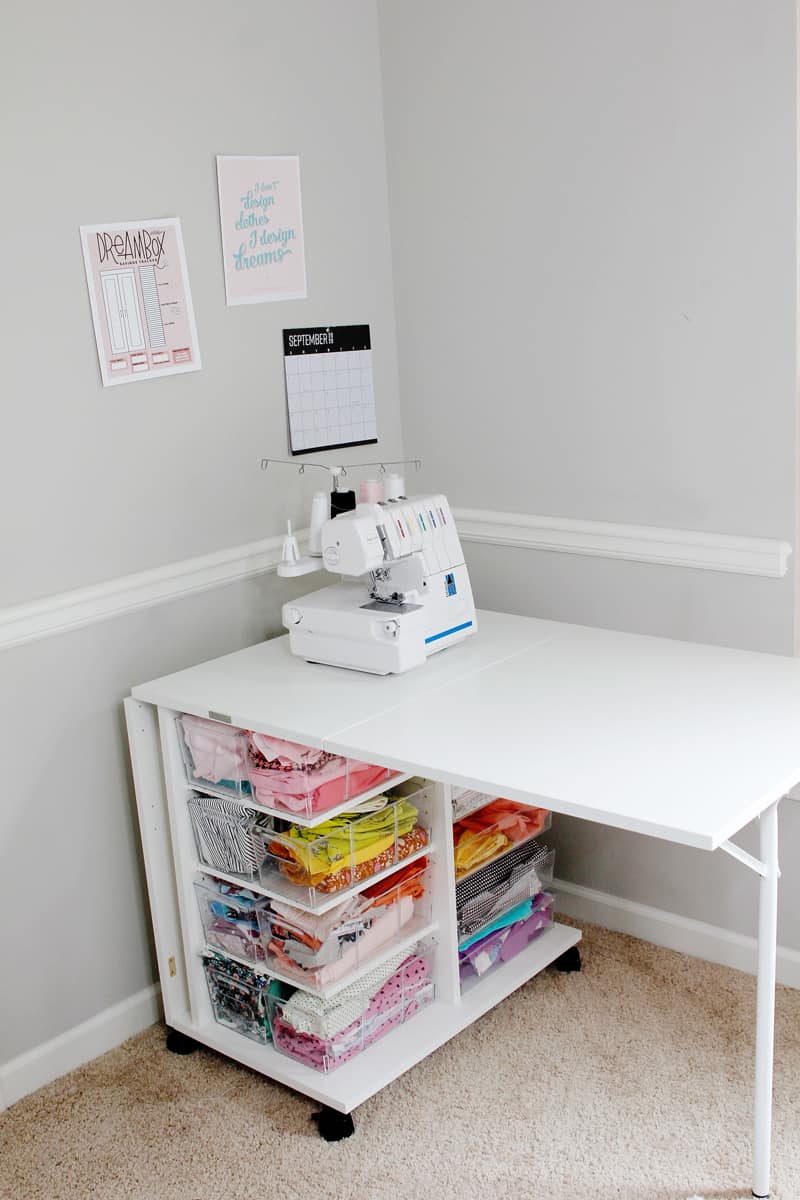 Read more about the Sew Station in this post – it has a recessed table lift that stores your machine safely! The DreamCart has storage underneath the table, but there is no place to put a sewing machine (just lots of fabric!)!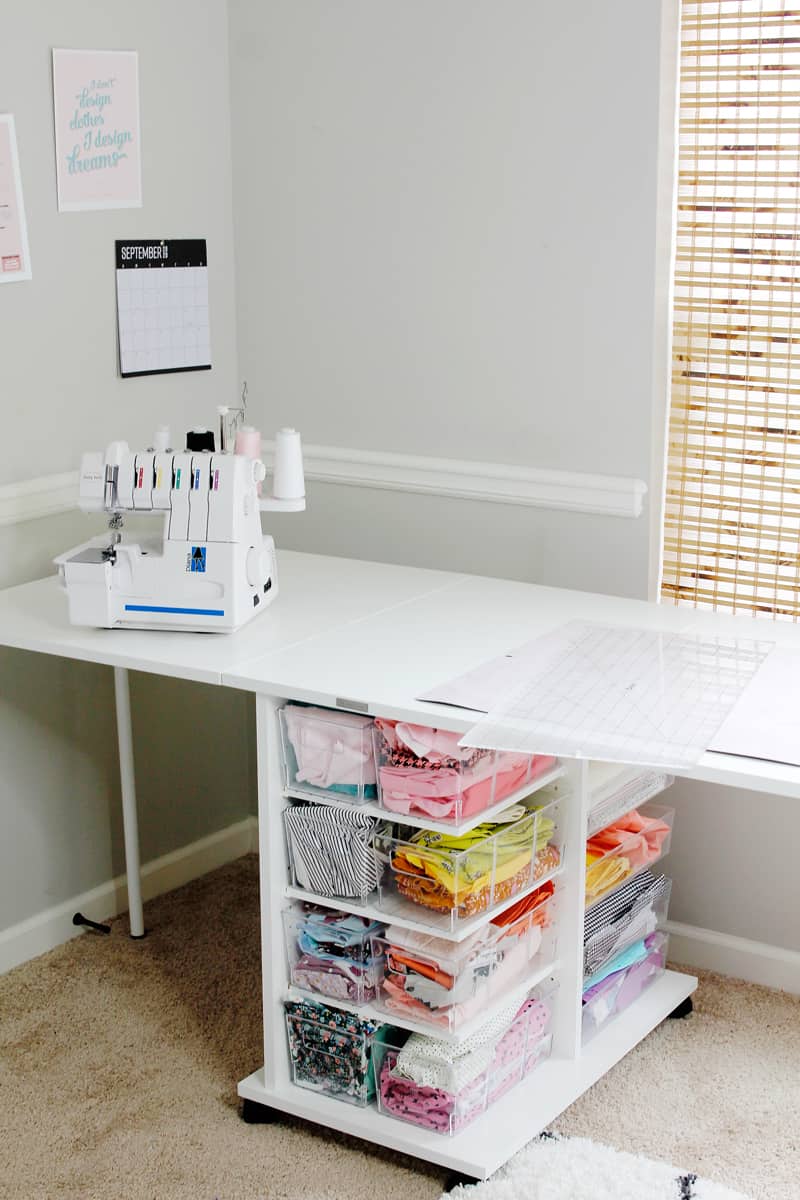 This is the two-leaf DreamCart which means it has two tables that fold up. You can also purchase the same thing with just 1-leaf if you prefer that.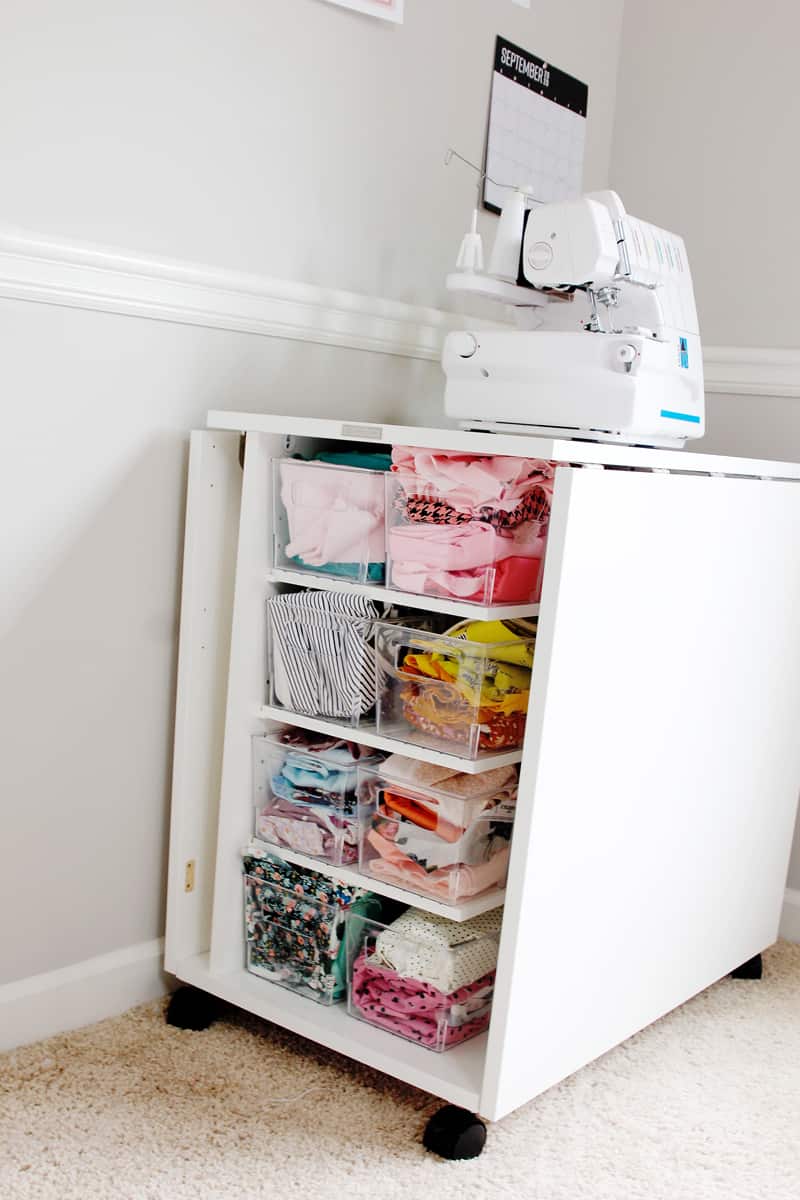 The Dream Cart comes with 13 plastic totes that fit onto shelves below the middle table. There are five 13″ square totes and eight shoebox size totes, shown above. I filled my cart with fabric!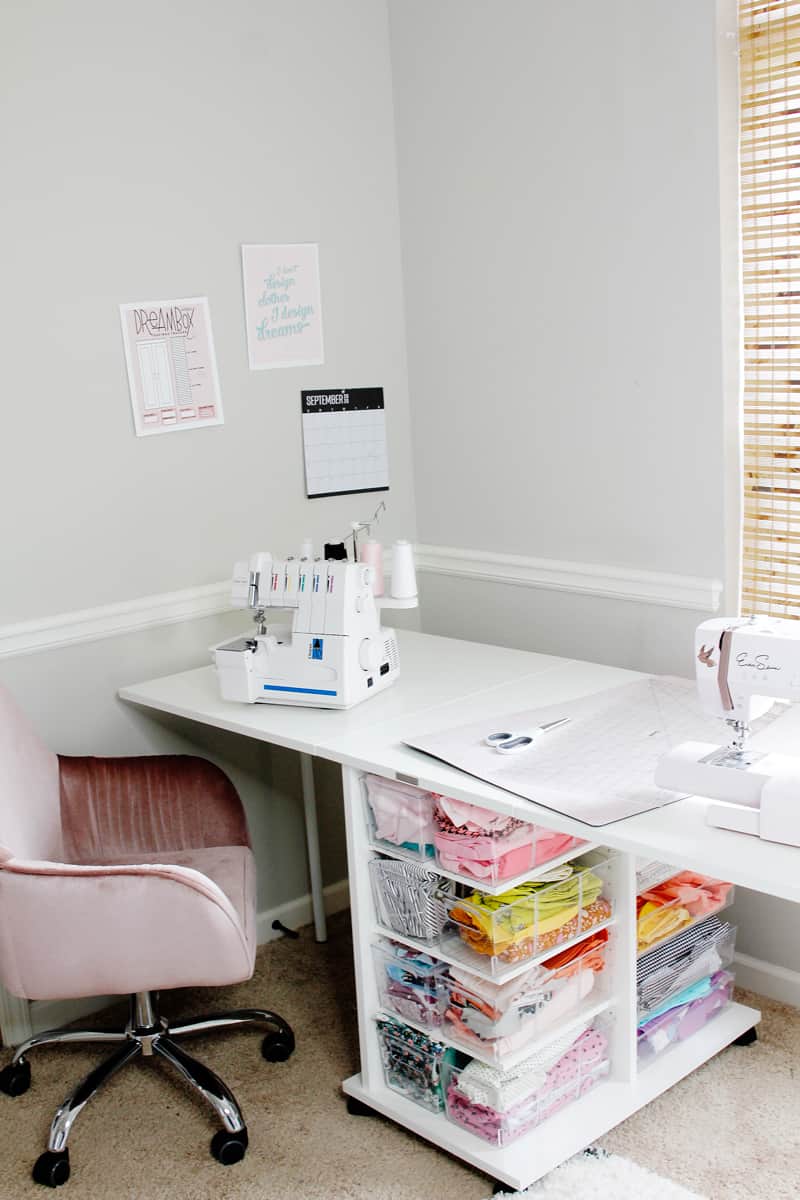 The shoebox totes are perfect for fat quarters or odd scraps. On the other side I put all five 13″ square totes full of 1-2 yard cuts of fabric.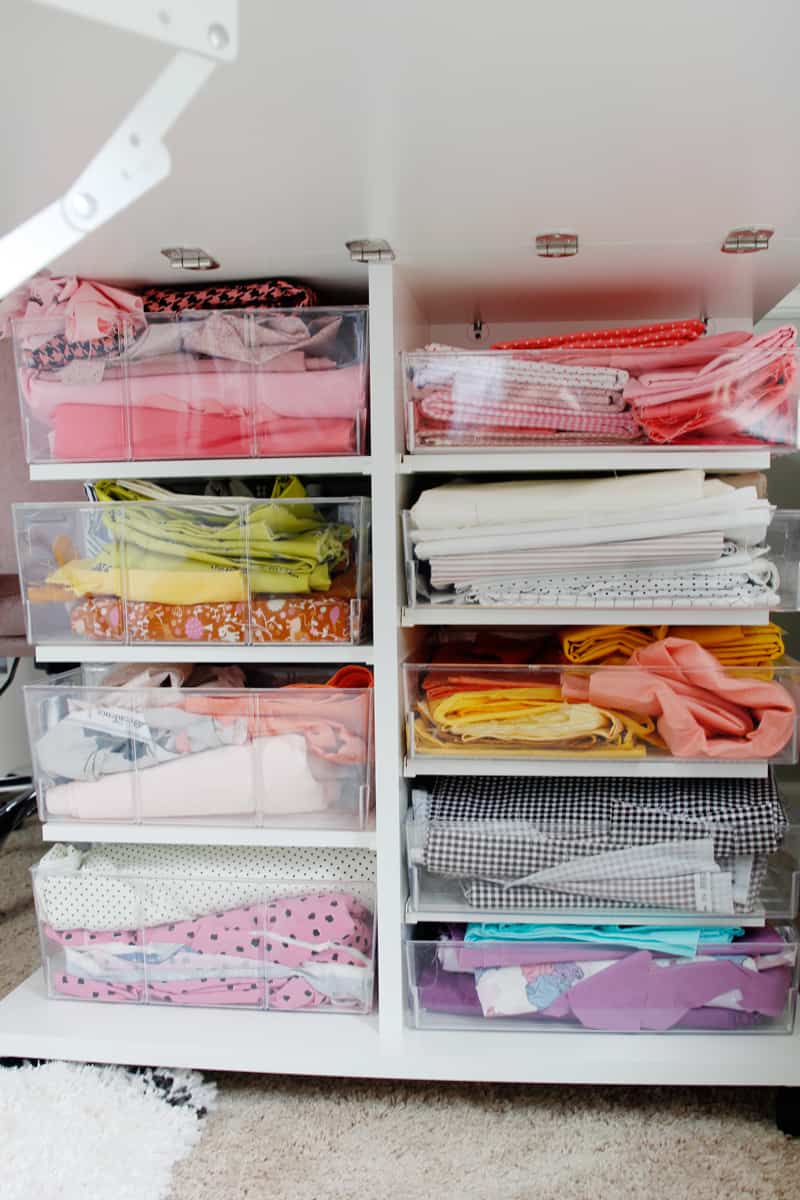 There is quite a bit of fabric in there and I'm sure if I folded it a little more carefully on the left I could fit even more! I sorted by color so it is easy to pull fabric for a quilt.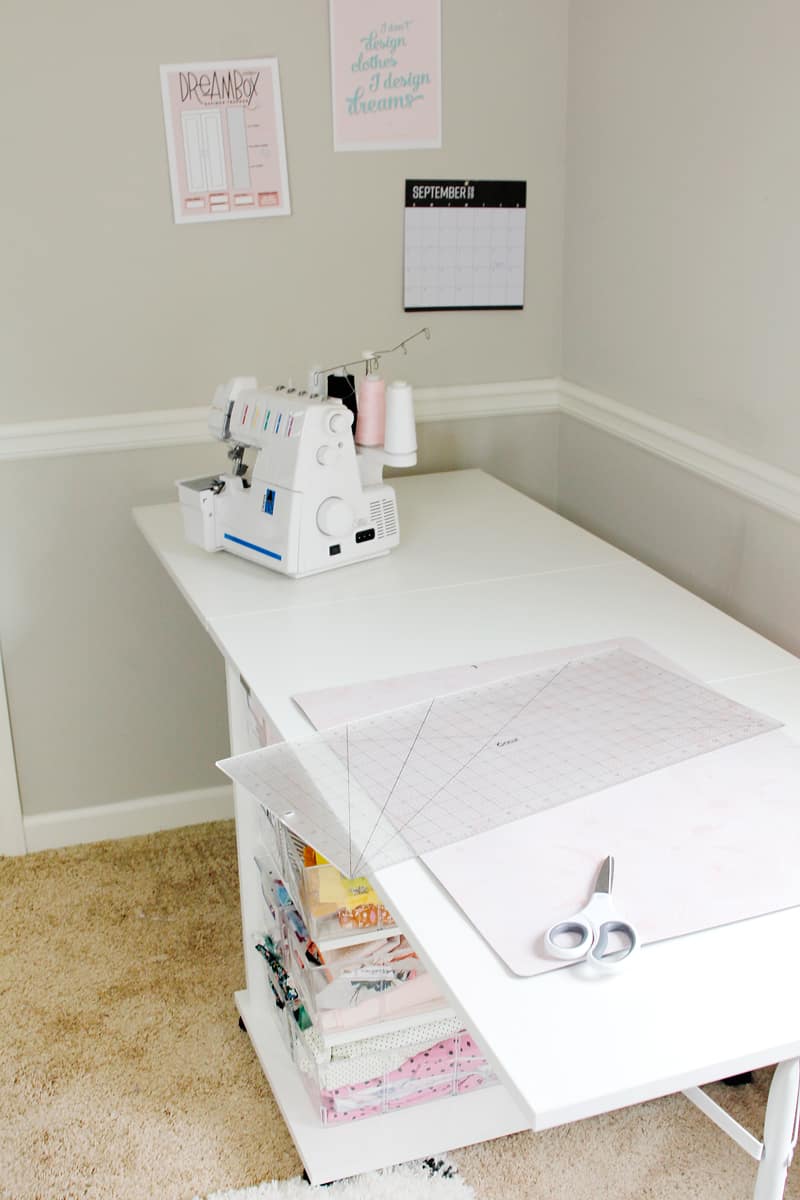 I think this system is great for quilting since I can put a cutting mat on the table in between two machines and all my quilting cotton down below.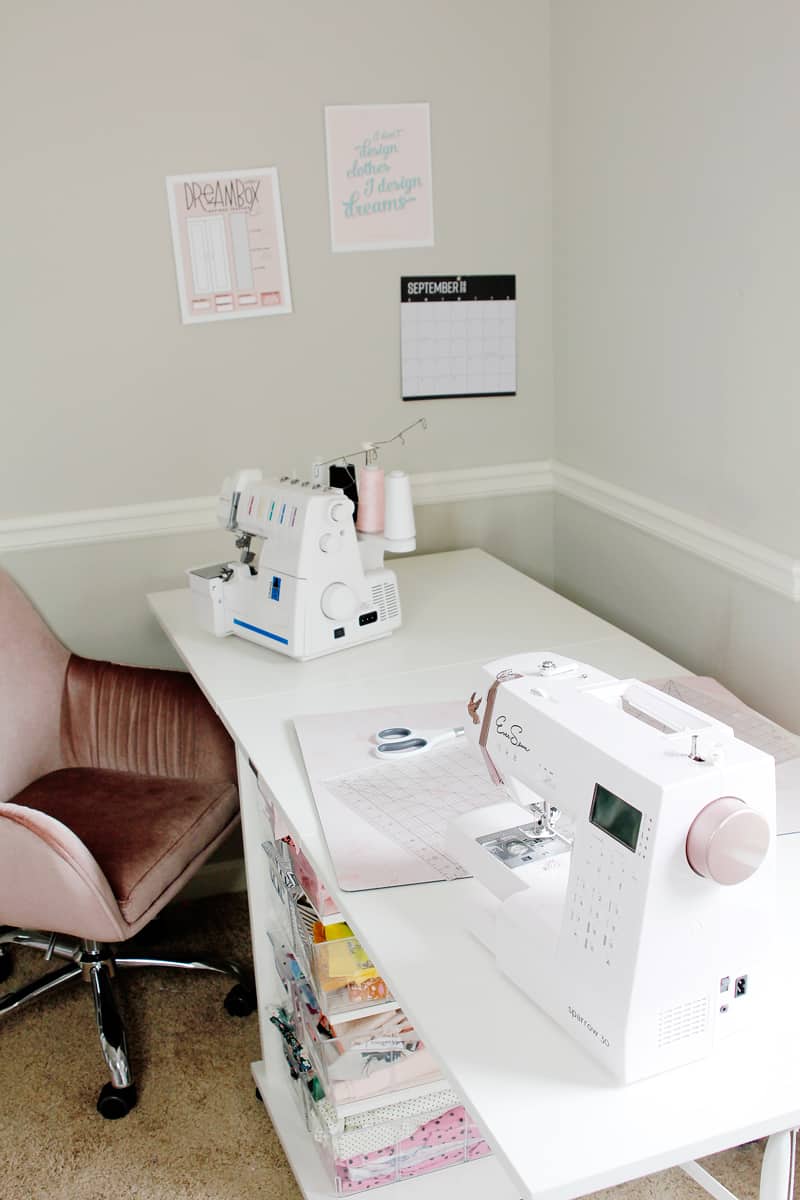 If this weren't against the wall, I think I could fit 4 machines on it which would work well for sewing nights with friends or assembly lines.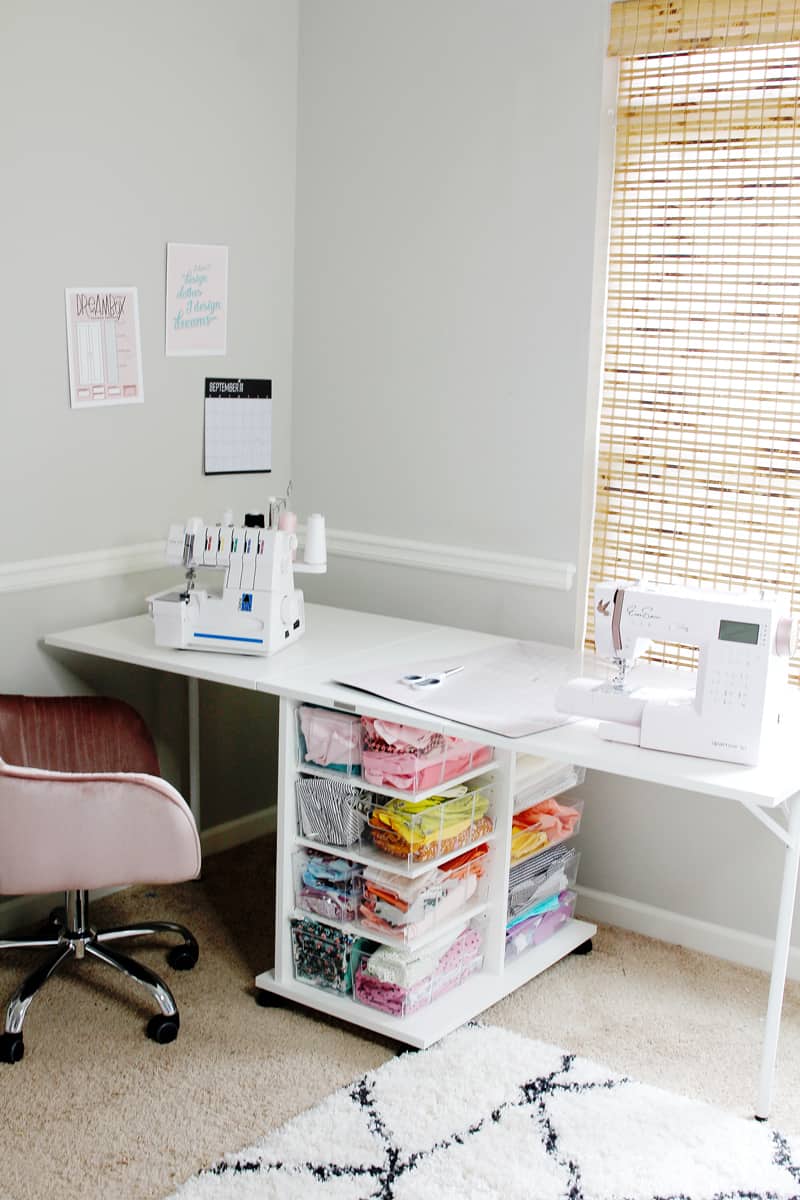 When folded down, the DreamCart can tuck into the corner of a guest room, dining room, or even a closet! This is an awesome space-saving solution since the table leaves hang down. It's quite a bit of table space for a small little cart!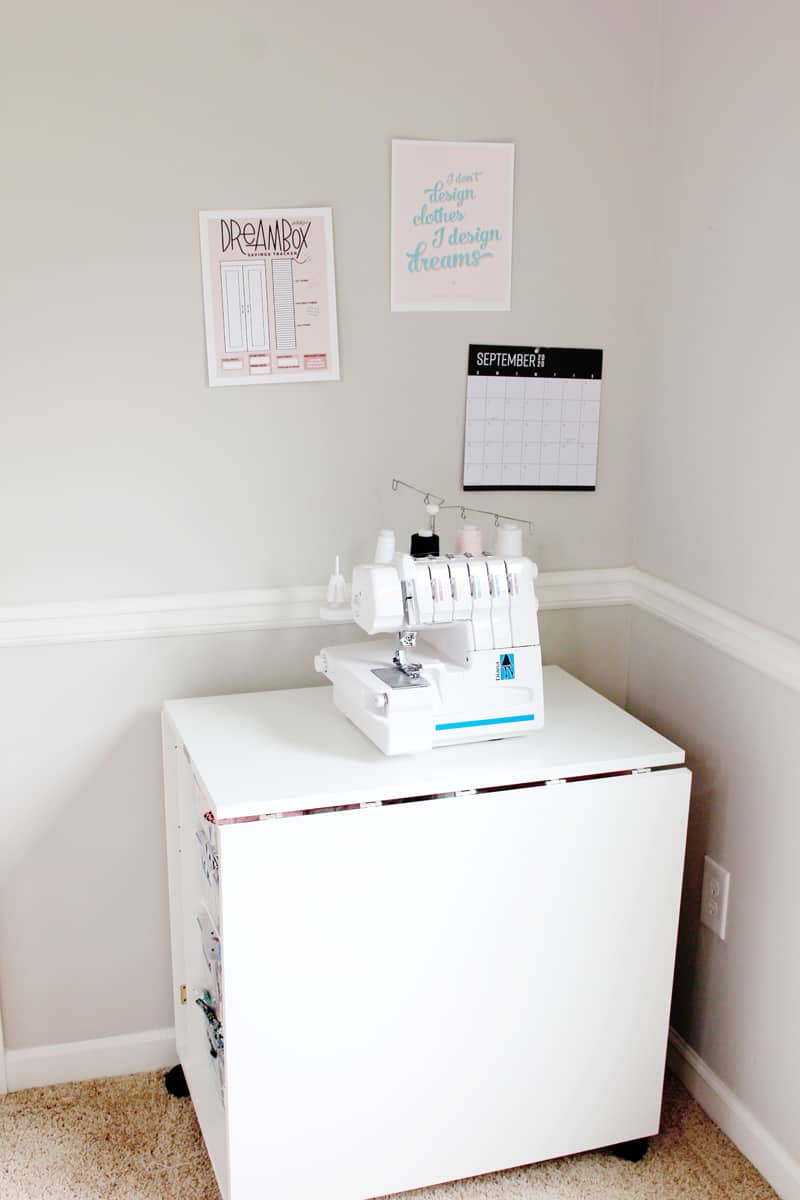 The Dream Cart comes in pieces and I assembled it myself. It was incredibly easy to put together and I had it done in about an hour. This is a great option if the DreamBox is out of your budget, or if you want to add on the DreamBox later! Shop the DreamCart here!
If you have any questions about the DreamCart, leave them in the comments!
More Sewing Room Posts