Have you sewn up any doll panels yet? The new TOP KNOT dolls are available now and they are like little ballerinas! I've been customizing them with accessories and I'm excited to share this tutorial to make the dolls with glasses! You can make custom fabric dolls from these panels to make them look however you want. Yesterday I shared this tutorial for making tutus for them to wear – they also work for any doll!
I think the glasses make them so EXTRA! You can use a few different materials for the glasses. I glued them on with permanent fabric glue after the dolls were already assembled, but if you haven't sewn up the doll yet, you can sew the glasses on before assembling if you prefer! Fabric Fusion is the glue I used and it works very well for a good strong bond! The purple glasses are made with felt and the glitter ones are from a glitter foam sheet from the craft store.
These doll panels are available at local fabric shops, so call your local shop and ask if they stock it! The fabric name is Novelty of the Month Top Knot Doll Panels from Riley Blake. Here are some places to find it online!
–Amazon – Free Shipping!
–Cute Little Fabric Shop on Etsy – Cheapest!
–Fabric.com – Free shipping over $50
–Pine Needles Online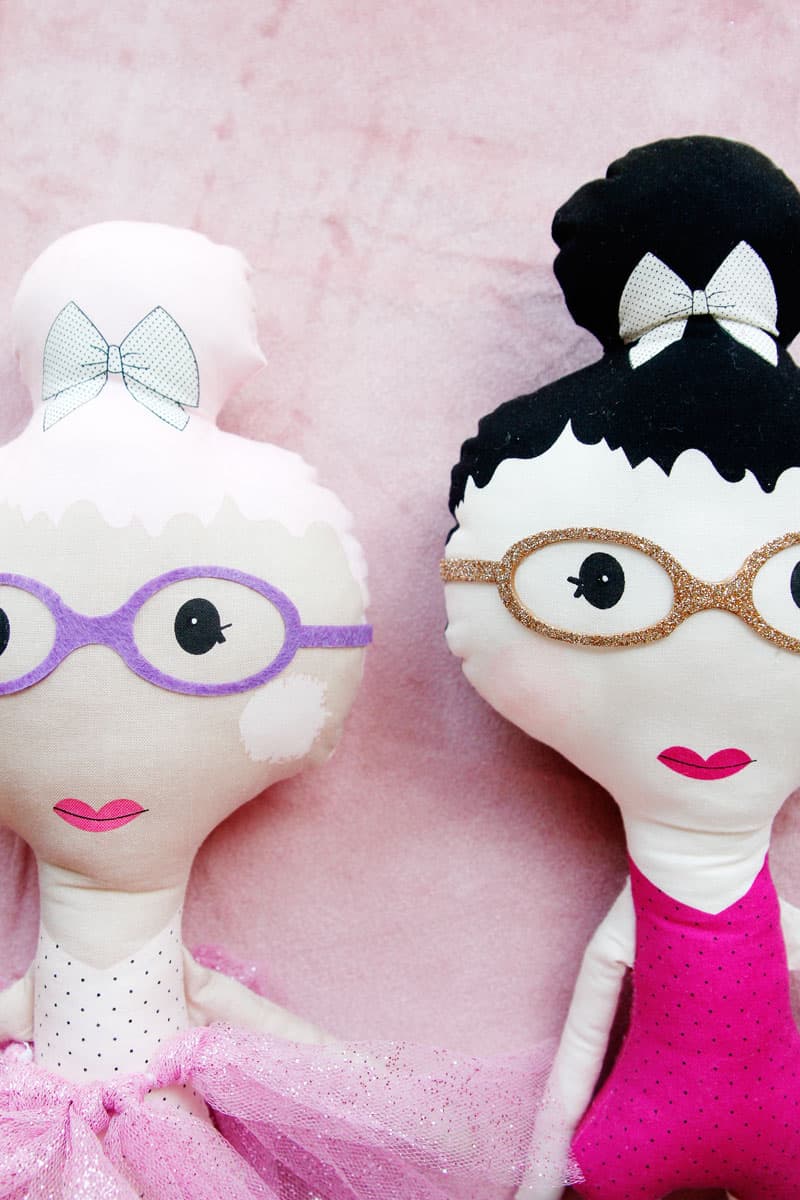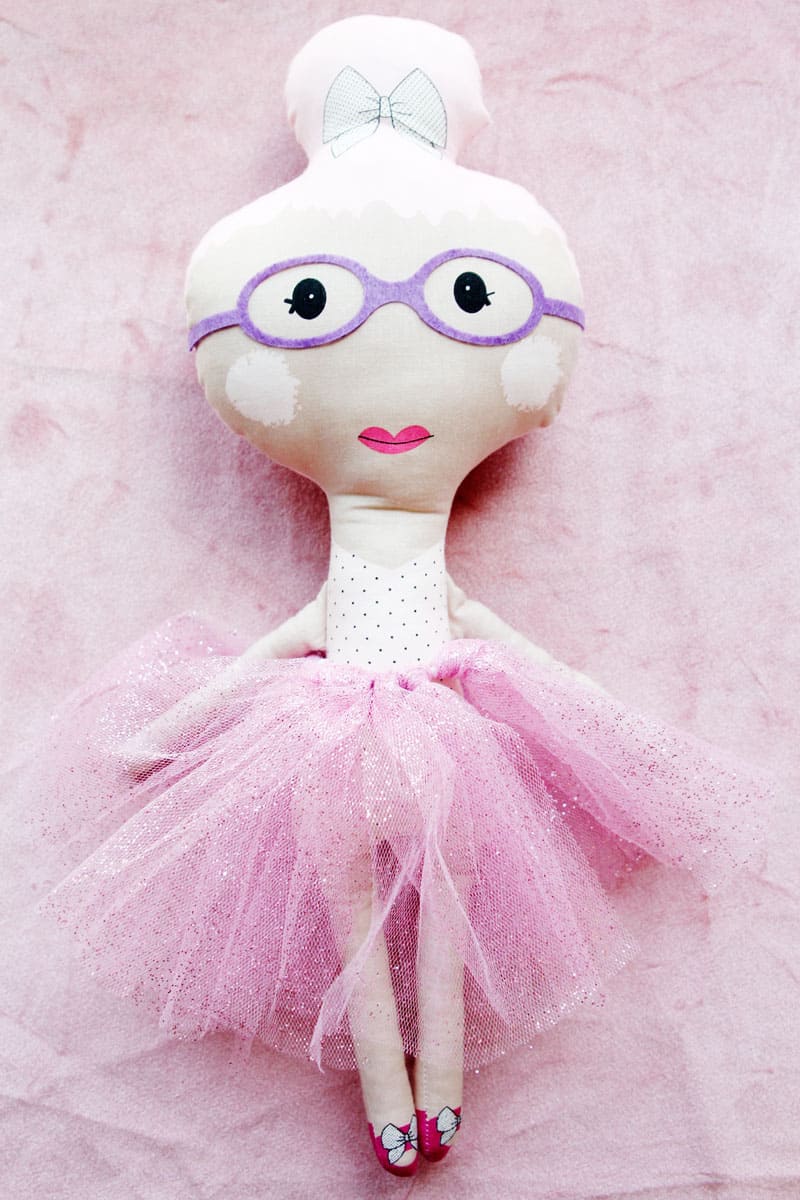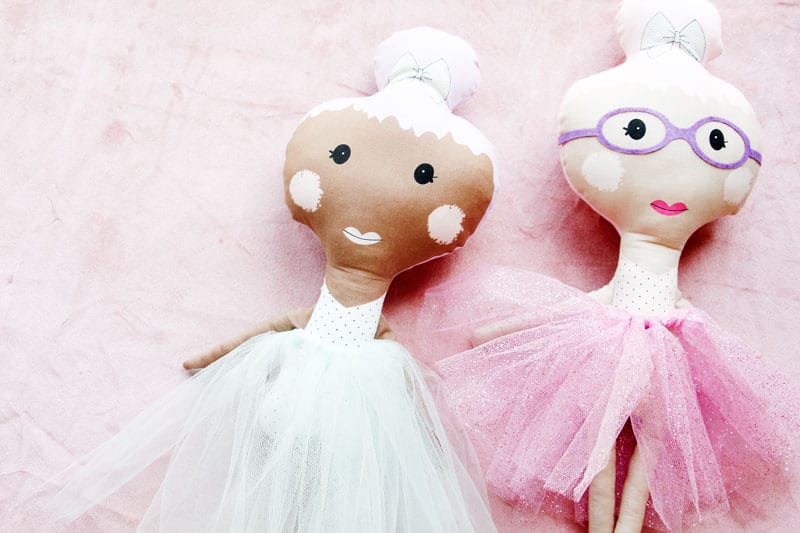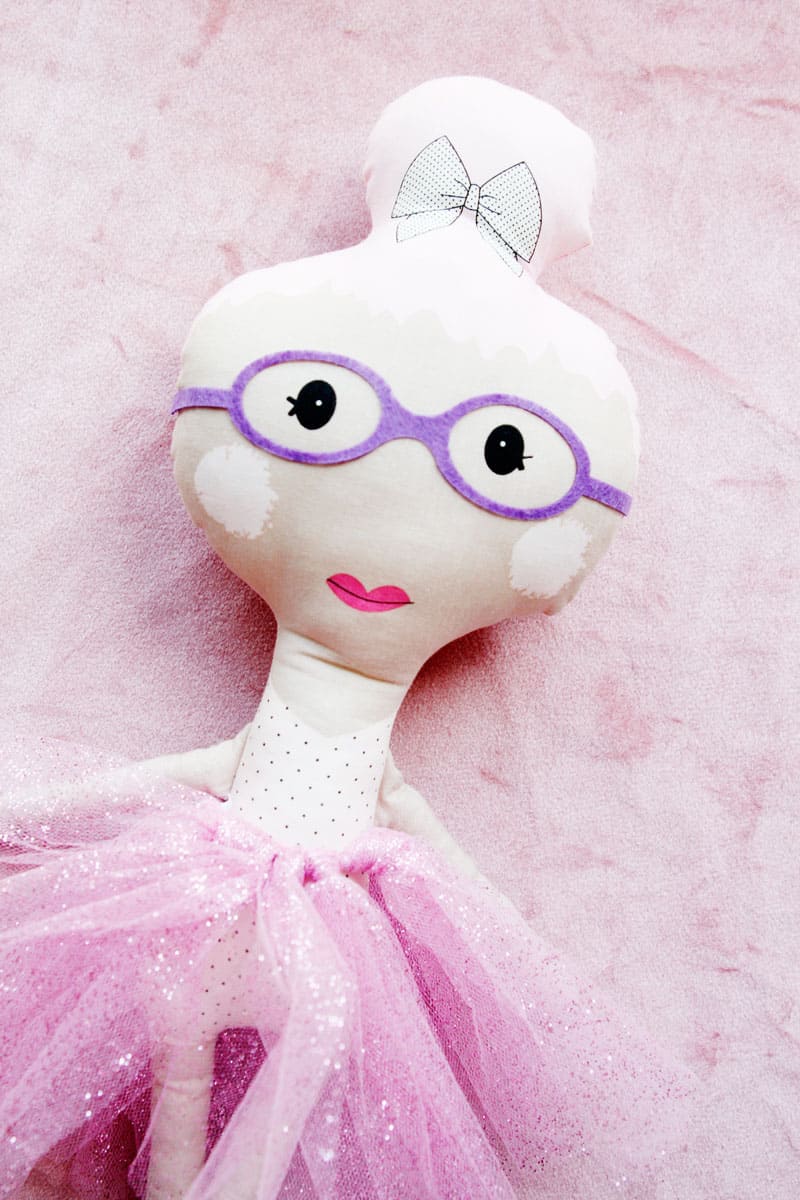 Materials//
–Felt or glitter foam
–Fabric Fusion
–Cricut Maker (or scissors) with Fabric Grip mat
-Glasses SVG file*
Glasses SVG files
*There are 2 sizes of these glasses, to fit with both sizes of dolls that come on each doll panel.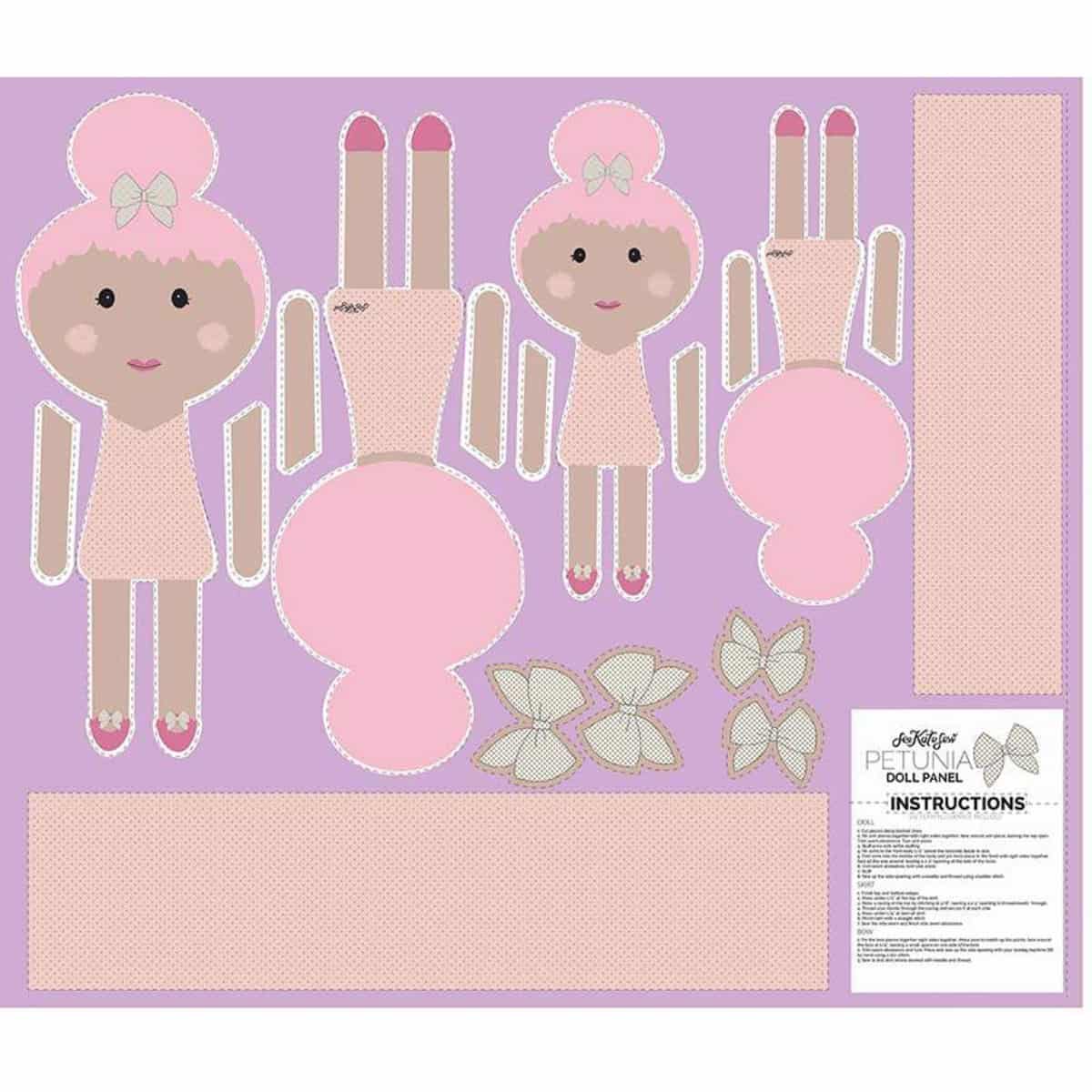 INSTRUCTIONS//
Download the SVG file and upload it to Design Space. Click "ATTACH" to make sure the inside of the glasses is in the right spot! (You can also simply Print the SVG file and use it as a cutting template with scissors.)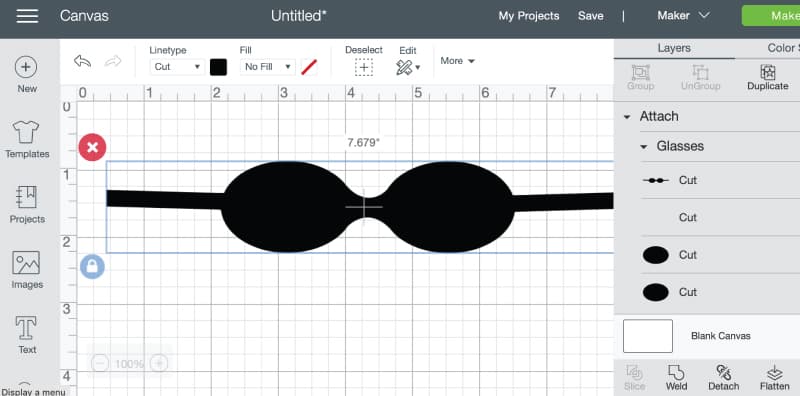 Prep your mat by placing your material with the braying tool.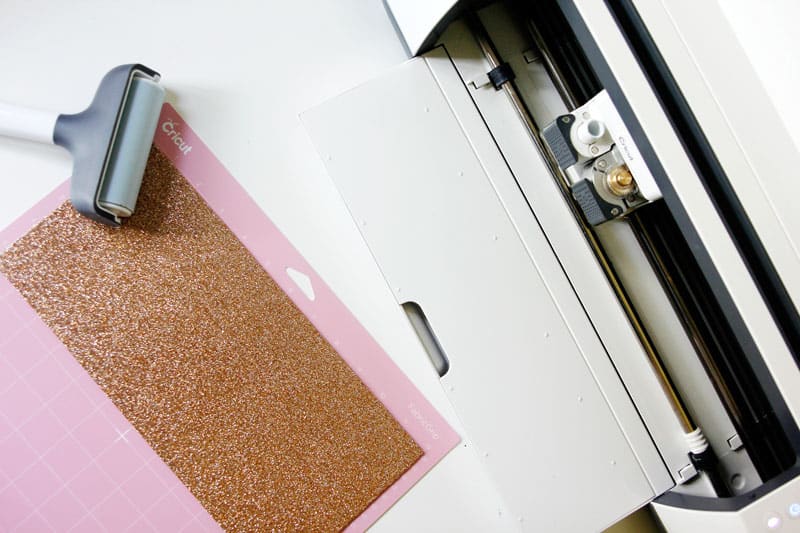 Feed it into the machine and cut!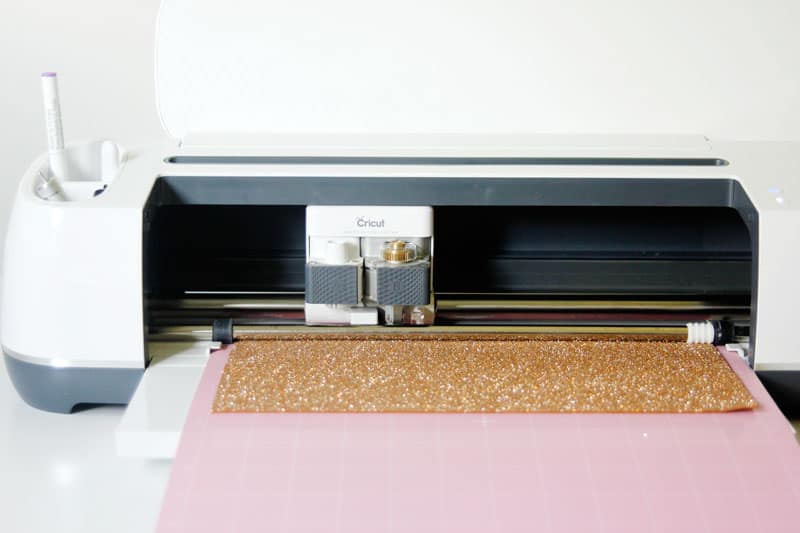 Weed the outside and insides of the glasses out.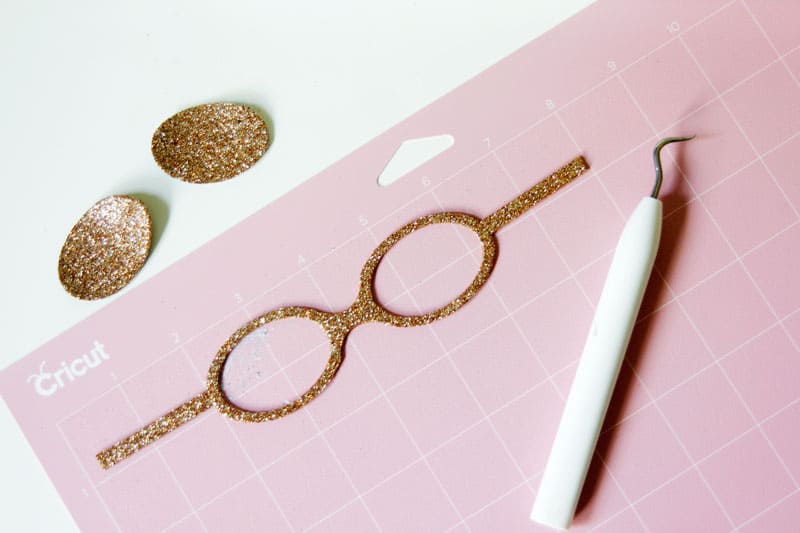 Use Fabric Glue to stick the glasses on.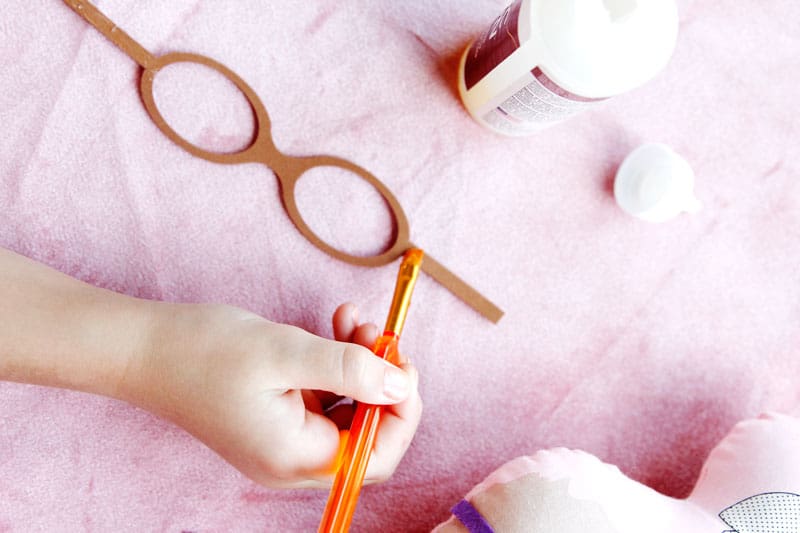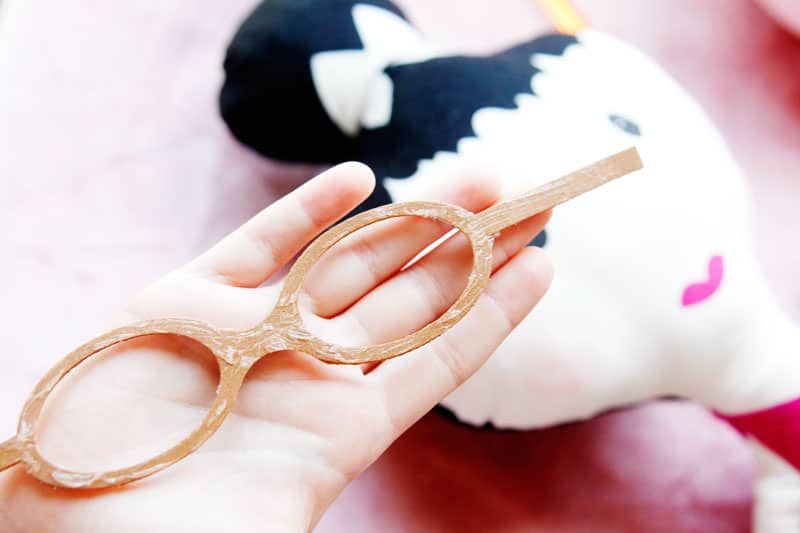 Place your glasses and press firmly.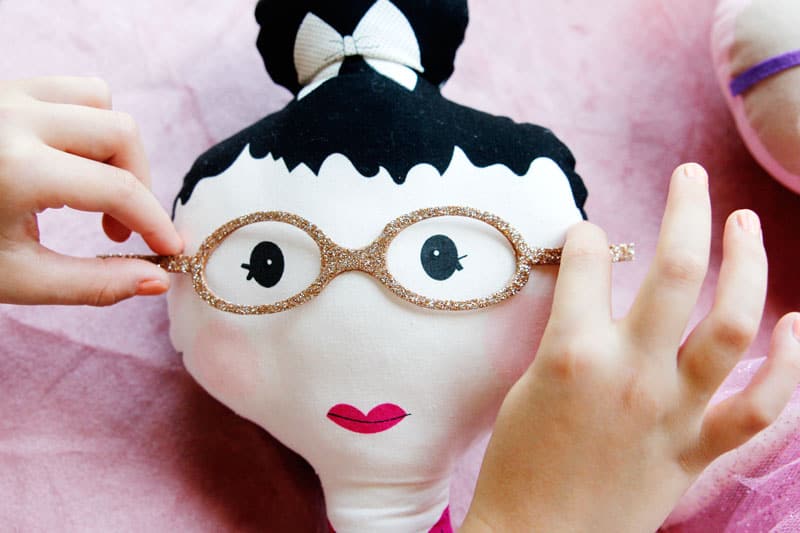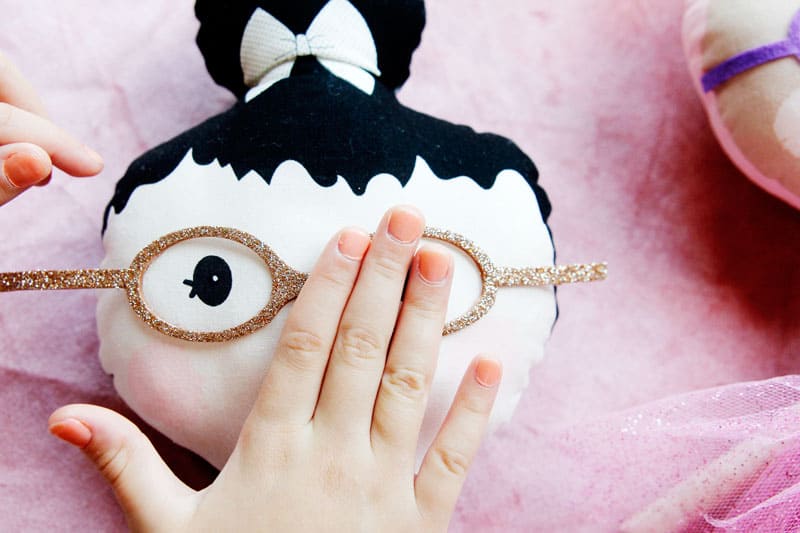 Once the glasses are dry you may need to use a little bit more glue on the ends, or trim them off. And you're ready to play!