My new Riley Blake cut and sew doll panels are here and this post has a video showing you how to make them, a few links for you to buy them and lots more info! These are the Novelty of the Month Top Knot Doll Panels printed in 3 color ways! The dolls come pre-printed on a yard of fabric, one large and one small doll per panel! To assemble them, just cut around the edges and sew together. It's easy, fun and you end up with an adorable doll to keep or give. The panels also include a skirt and a bow for each doll!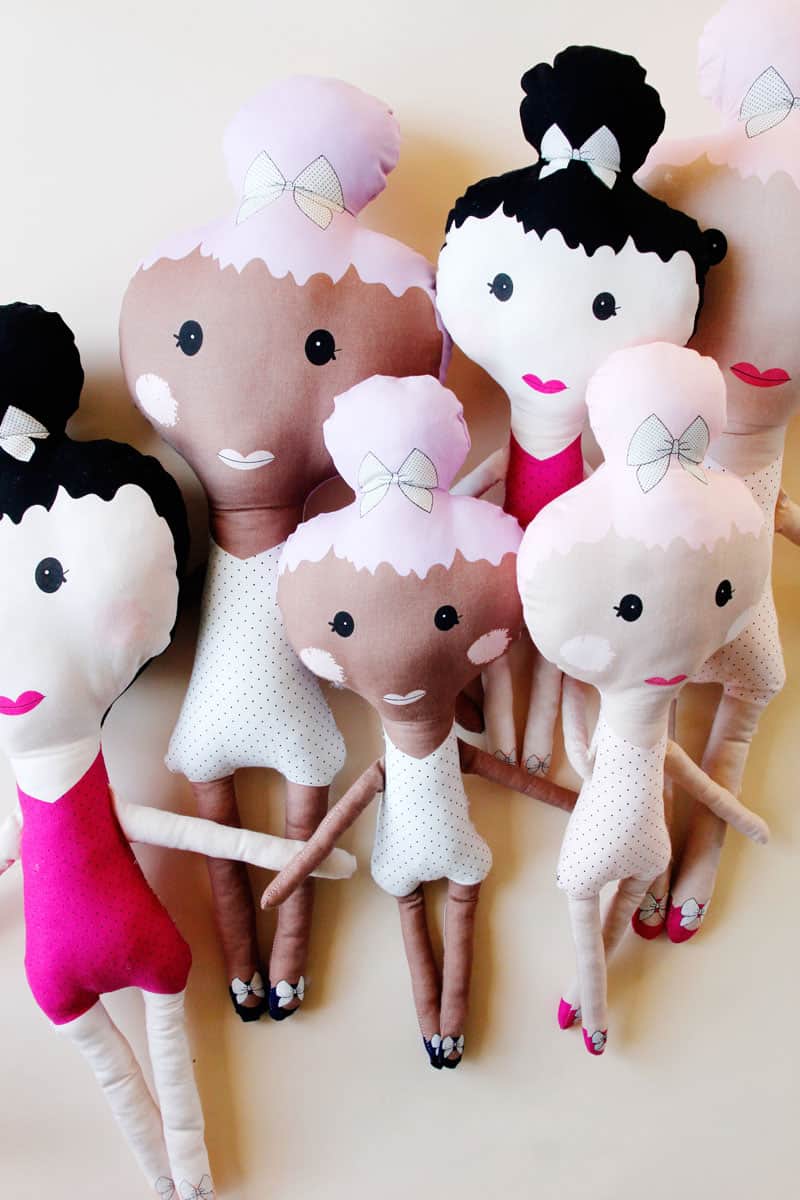 These ballerina inspired girls have top knots and awesome hair in 3 colors – pink, purple and black! I gave them each a name – Violet, Petunia and Daisy – but feel free to rename them! I like to think of them as a big sister and a little sister but my daughters sometimes play with the big doll as the "mom".

It's taken me a while to get these dolls all sewn up and photographed for a few reasons – first, the clingy baby. Second, my girls STEAL THEM EVERY TIME I FINISH . So they are kid-approved!
where to buy//
These doll panels are available at local fabric shops, so call your local shop and ask if they stock it! The fabric name is Novelty of the Month Top Knot Doll Panels from Riley Blake. Here are some places to find it online!
–Amazon – Free Shipping!
–Cute Little Fabric Shop on Etsy – Cheapest!
–Fabric.com – Free shipping over $50
–Pine Needles Online
FAQS///
Do I need to prewash the fabric? 

Nope! Just sew it up. The doll is washable though but don't worry about shrinkage, it will be very minimal because the fabric is high quality!

Does the doll have clothes?

Yes! A skirt to match the bodice fabric is included for each doll. Sew it up using these instructions! You can also sew the bows together and stick them on the skirt, doll hair, or wherever you want!

How big are the dolls?

The large dolls finish about 23″ long from top knot to feet, the small dolls are about 17″.
Can I still get the doll panels with the pigtails?
What do I stuff them with?

I recommend cluster fiberfill – it separates better than regular fiberfill so you get a smoother finish!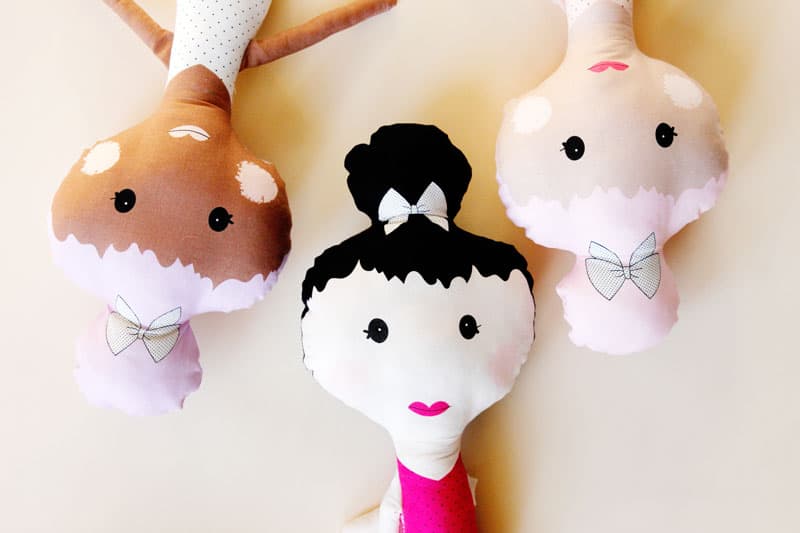 materials//
–Cluster FiberFill
-Stick for stuffing – a chopstick works great!
-high-quality elastic for skirt
VIDEO//
Violet has purple hair and comes on a pink background fabric: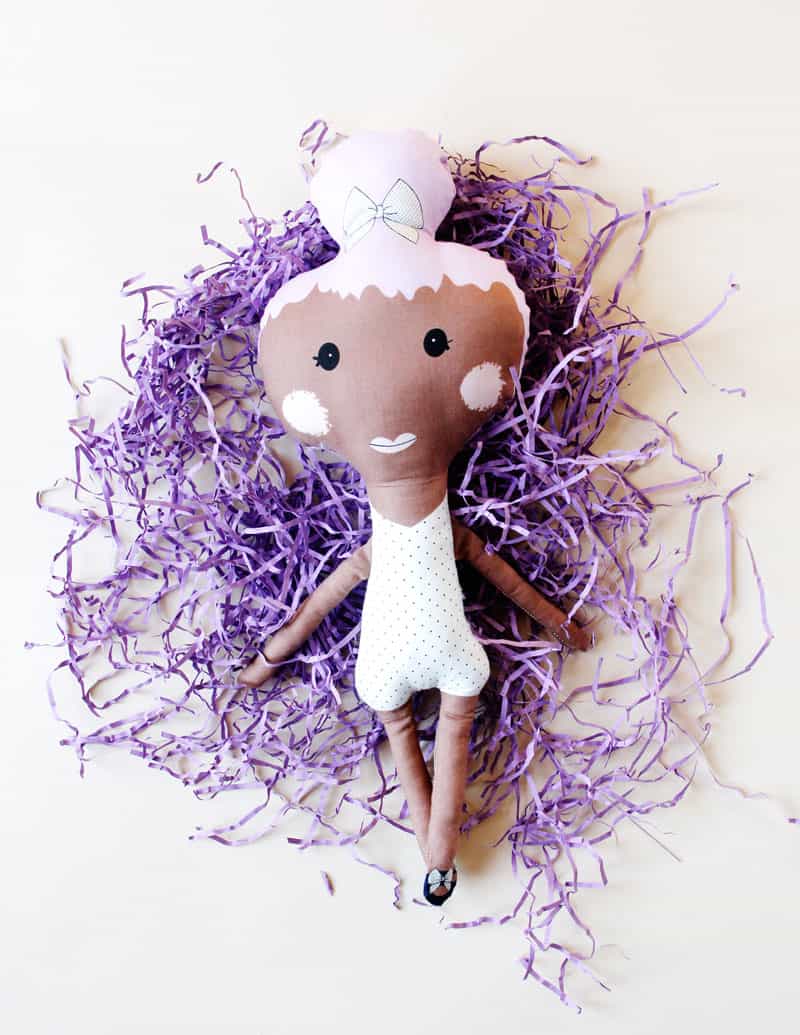 Petunia has pink hair and pink shoes!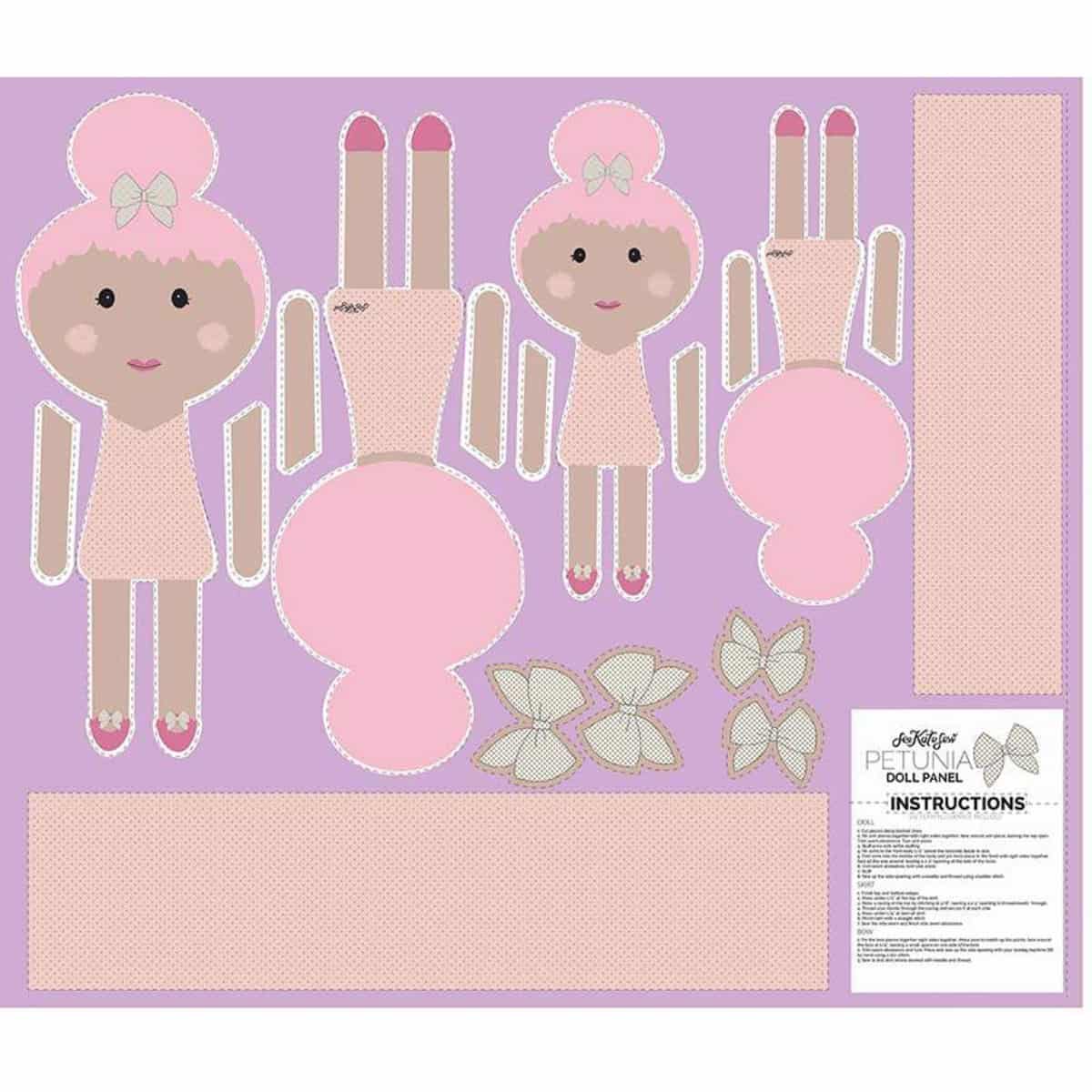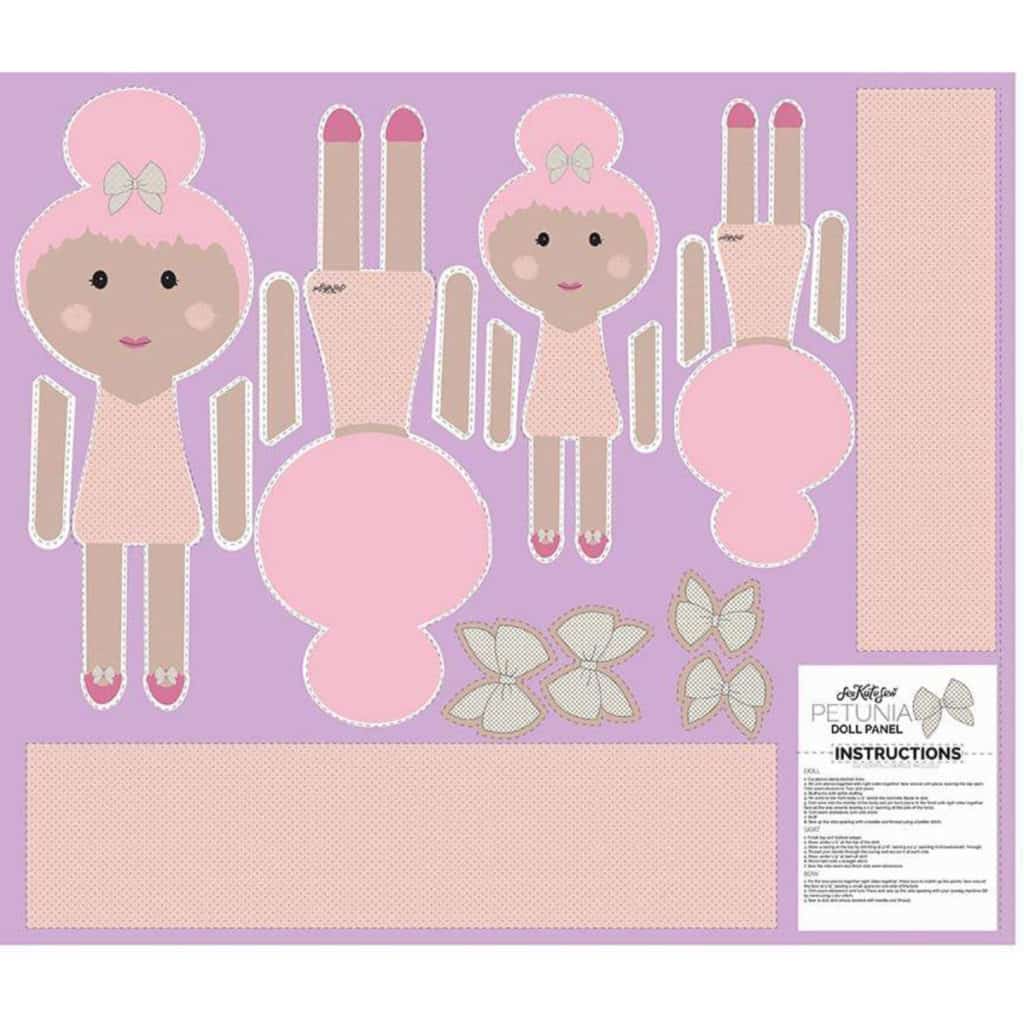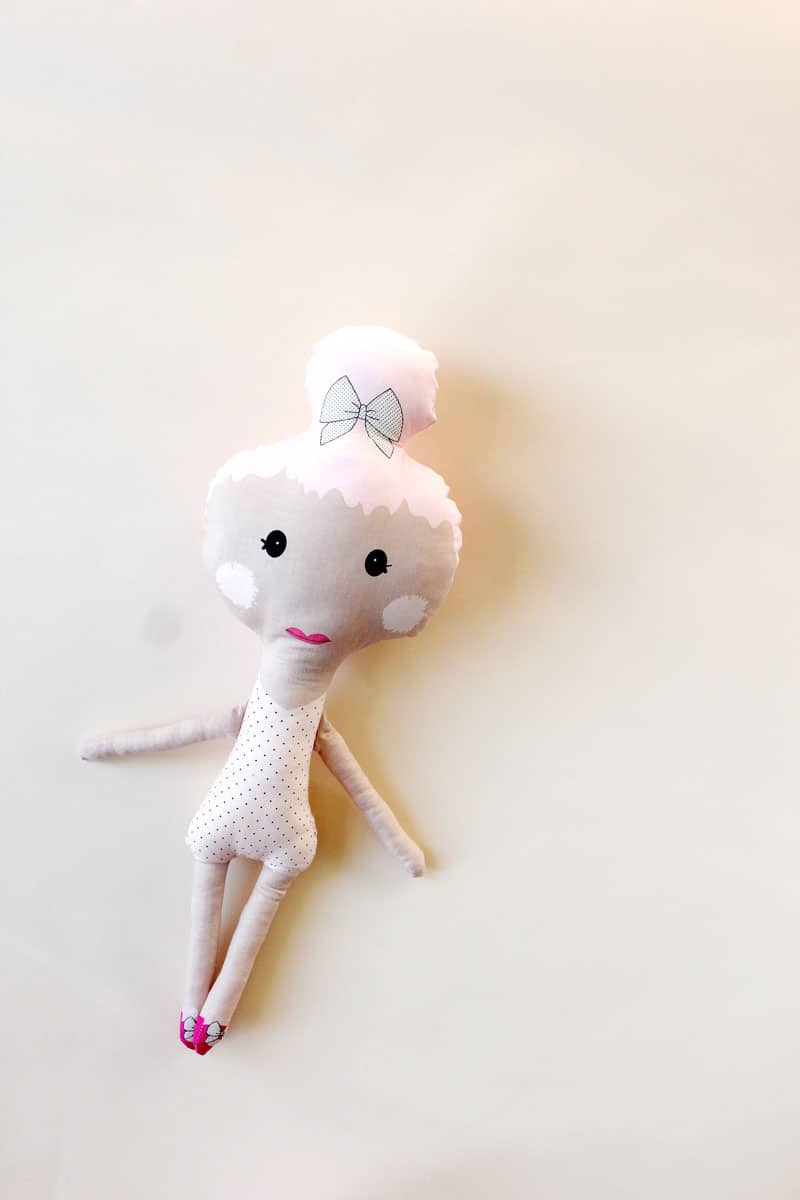 Daisy has jet black hair and a purple dress!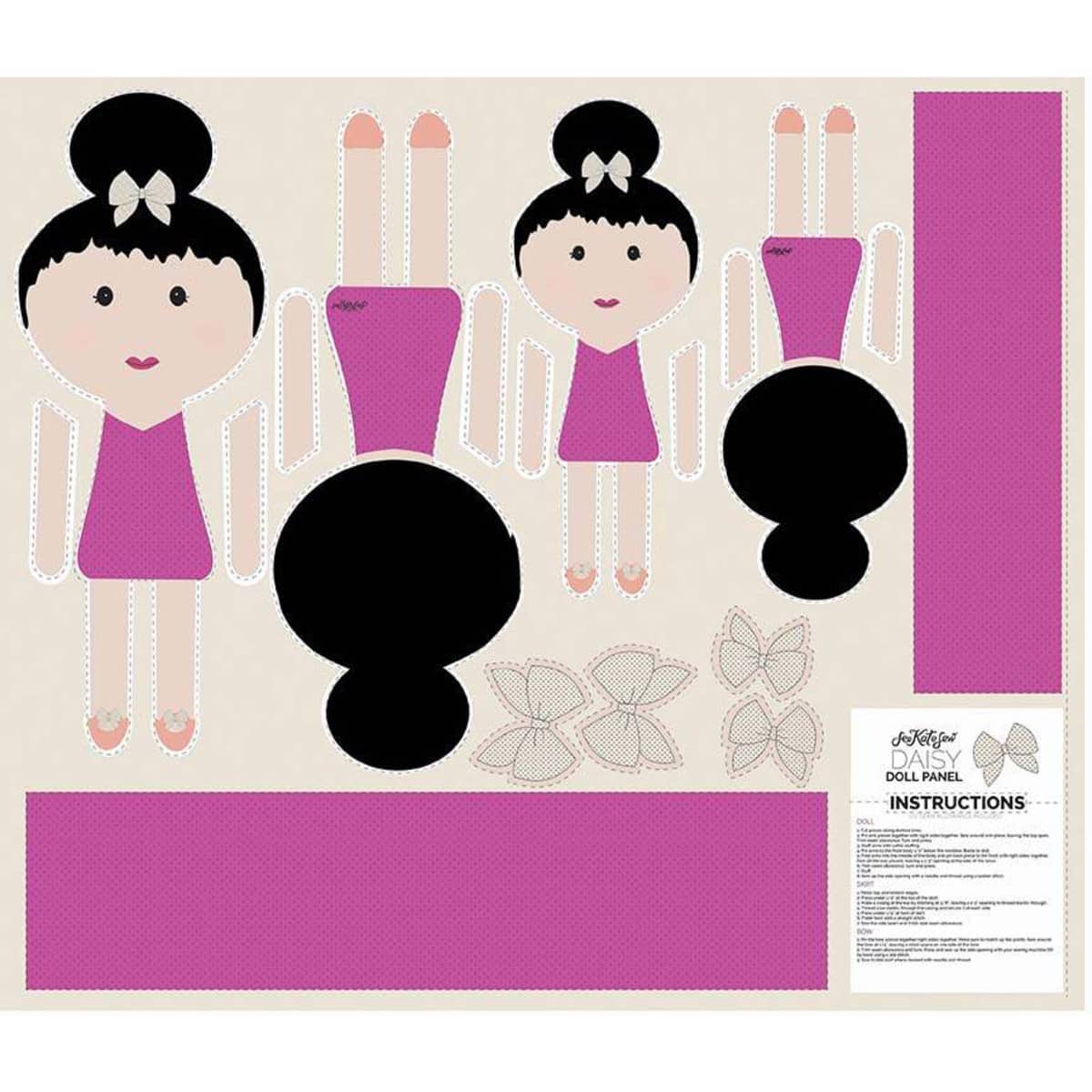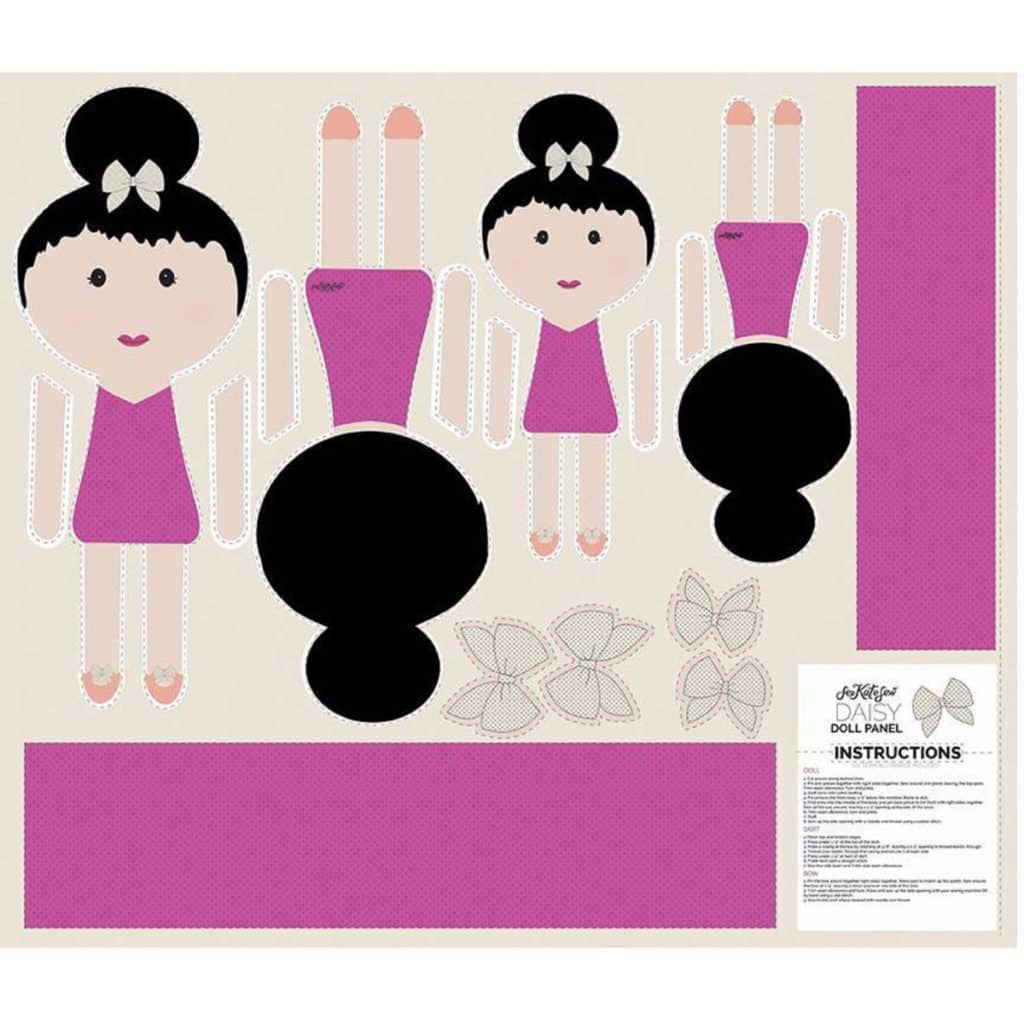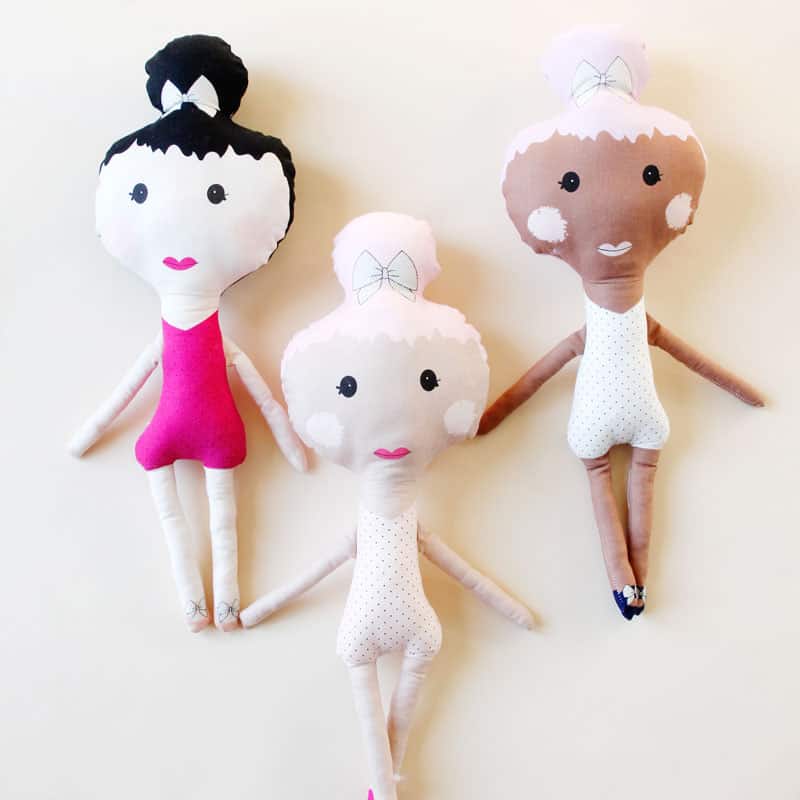 MORE DOLL POSTS//
–Printed Doll Fabric Photo Tutorial 
–Doll Fabric 1.0
–Doll Quilt 
–Dolls at Quilt Market