A kid can only have so many pairs of pants. We have like a million thanks to two doting grammas. I did this project a month or so ago(before I backed up my beloved serger. tear.) and they've been worn so many times since! I definitely don't regret not keeping the pants that won't fit next fall/winter!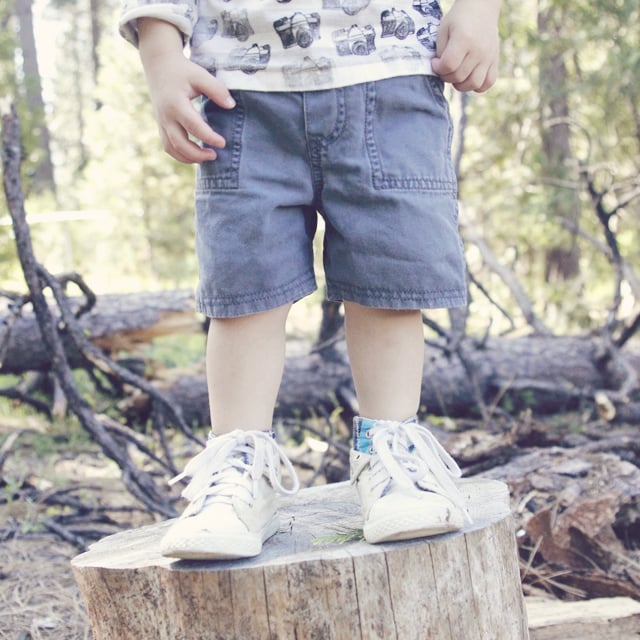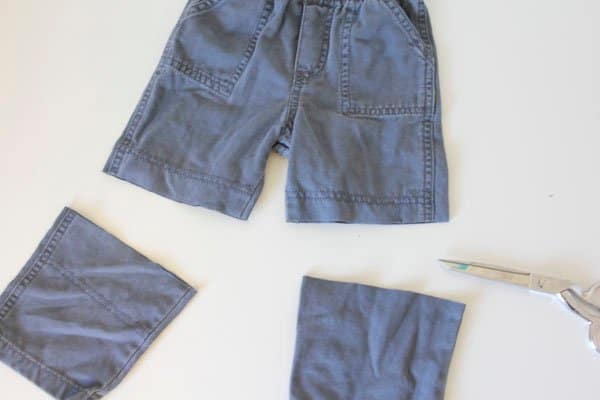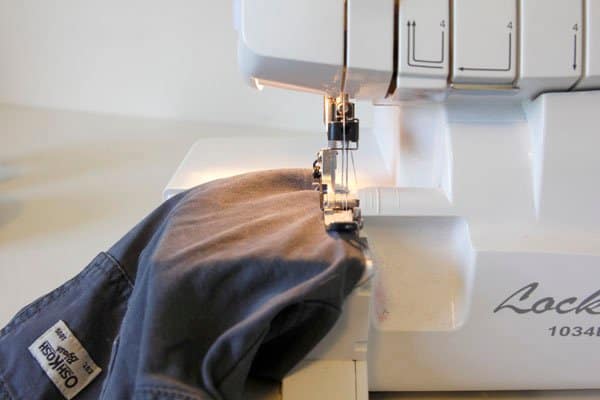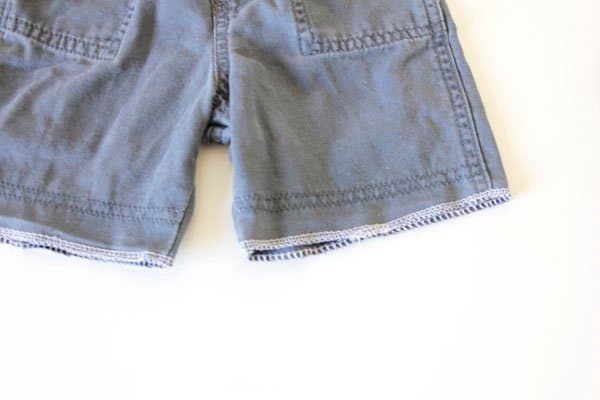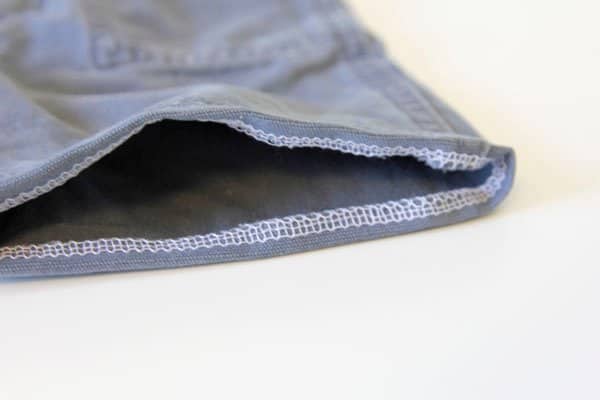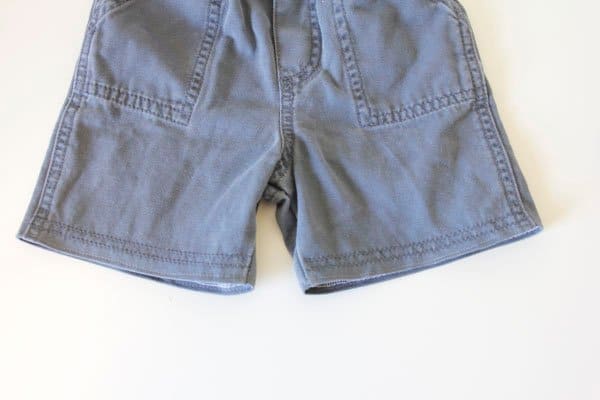 Cut. Serge. Press over 1/4-1/2″. Topstitch at 1/8-1/4″.
Bam. Shorts. With a simple serged hem.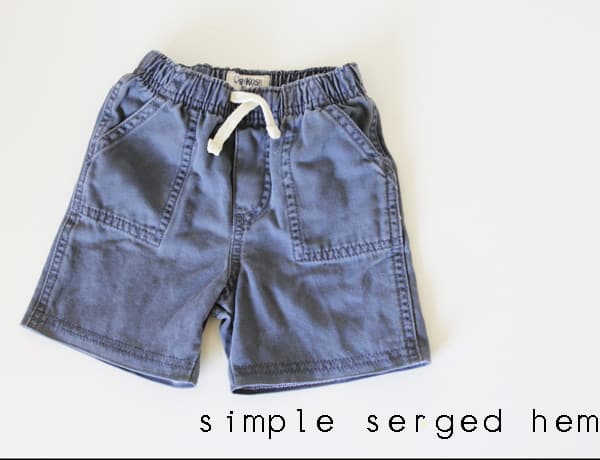 I use this hem method most of the time for dresses and skirts, too. (I wrote about my serger here if you're interested.)