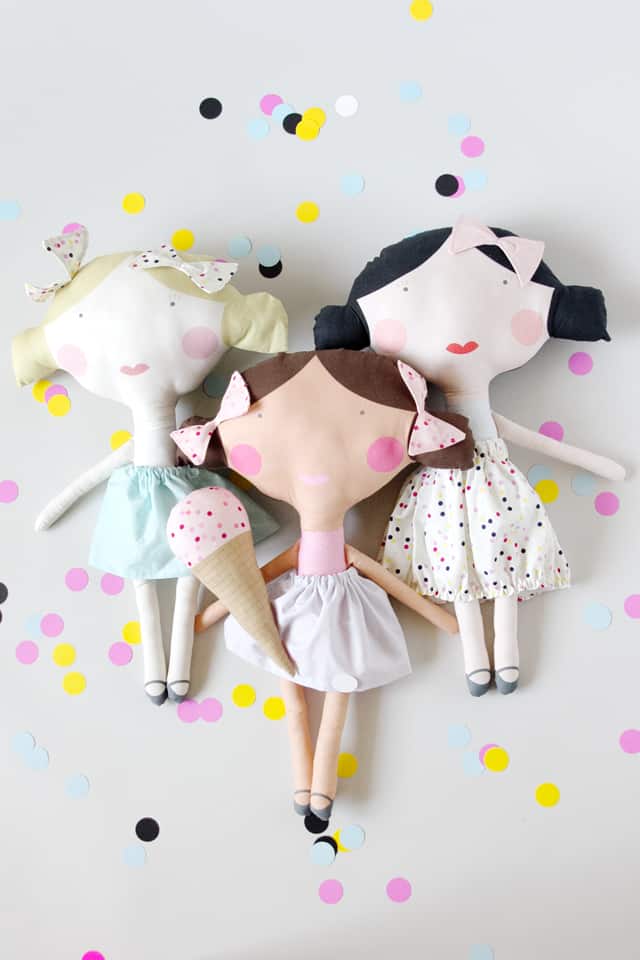 If you follow on Instagram you've seen lots of peeks of these, but I'm finally sharing the finished girl dolls from my new Doll Fabric line! This line has 9 prints, including 3 Doll Panels. The Doll Panels are a 1 yard cut of fabric that has two printed doll fronts and backs, plus a skirt and ice cream cone accessory. You just cut along the lines and sew up the dolls, then stuff them up!  Each 1 yard panel has everything you need – just add stuffing and a little thread! These are quick and fun to make and you can get crazy making more accessories for them! Make more skirts and bows! Gift them for Christmas or make it for your child!
Here's where you can buy this fabric. The dolls are sold out at a few shops, but between all these shops you should be able to find what you need!
The best stuffing for this is called "Cluster" Fiber which won't clump up as much as regular. I stuffed these with regular fiberfill and then ordered this huge thing of cluster fiber. Here's another option, I've seen this Pellon brand type at fabric stores.
These girl dolls make up only half of the panel, there is also a little boy on there and I'll share more about them soon! Find more photos using the hashtag #seekatesewdollfabric on Instagram! And be sure to tag yours when you sew them up!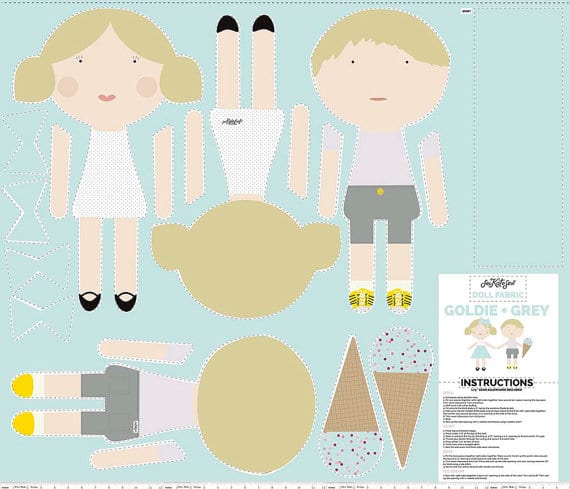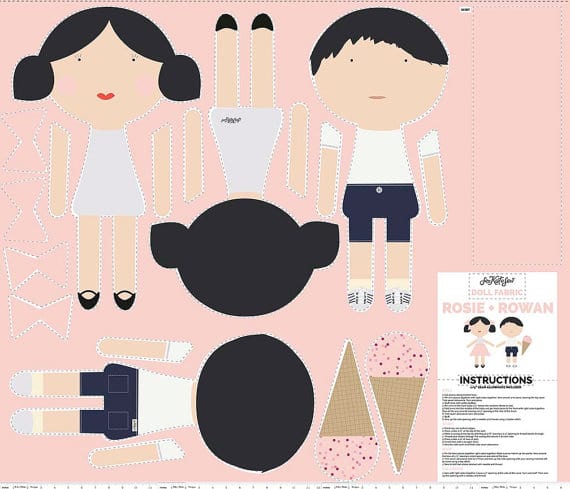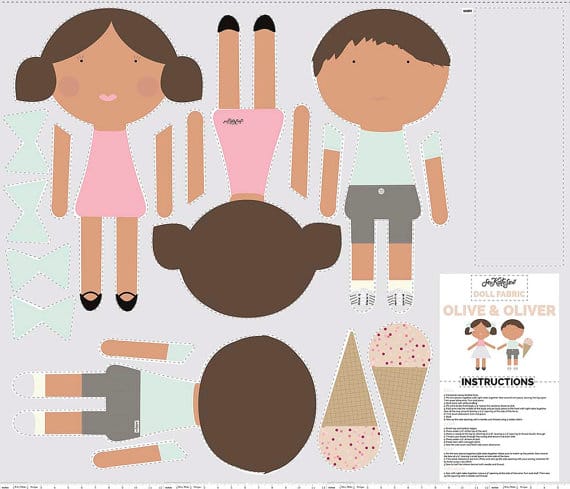 The coordinates for this line are sprinkles and waffle cone prints. See my huge Ice Cream pillow pattern and stay tuned for more projects!
Lots more photos!!