It's finally here! I've been dreaming about making this free ice cream cone pillow pattern since I designed my Doll Fabric line! It was the first thing I thought to make when designing the waffle cone and sprinkle coordinates!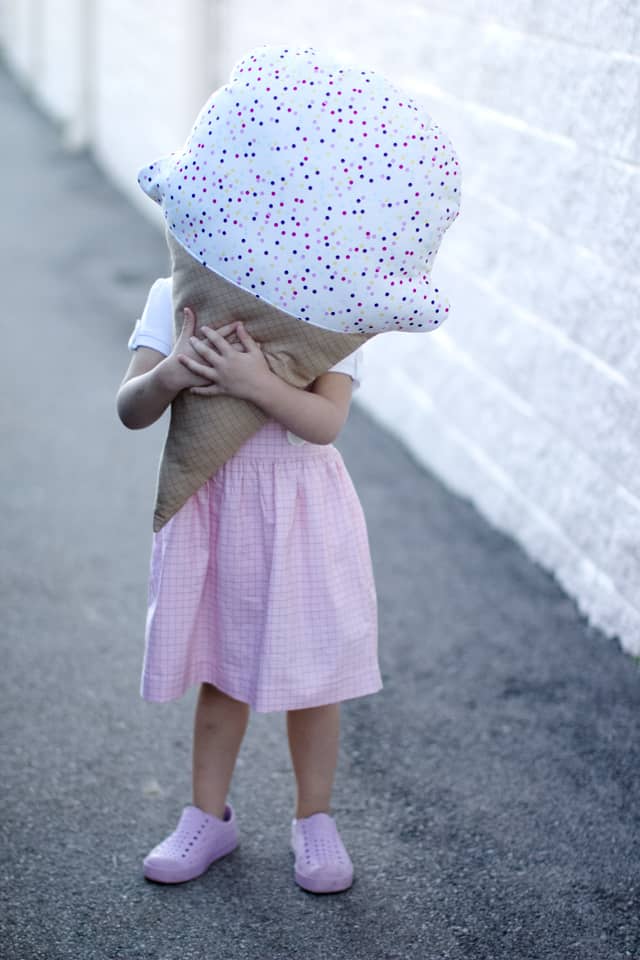 These prints match the ice cream cones that come with each doll panel. The panels have 1 boy, 1 girl with a skirt and 1 ice cream cone accessory! Fun!
I'll share more photos of the finished dolls later this week! They're selling quick but are still available at Hawthorne Threads and PeekABoo Fabric Shop.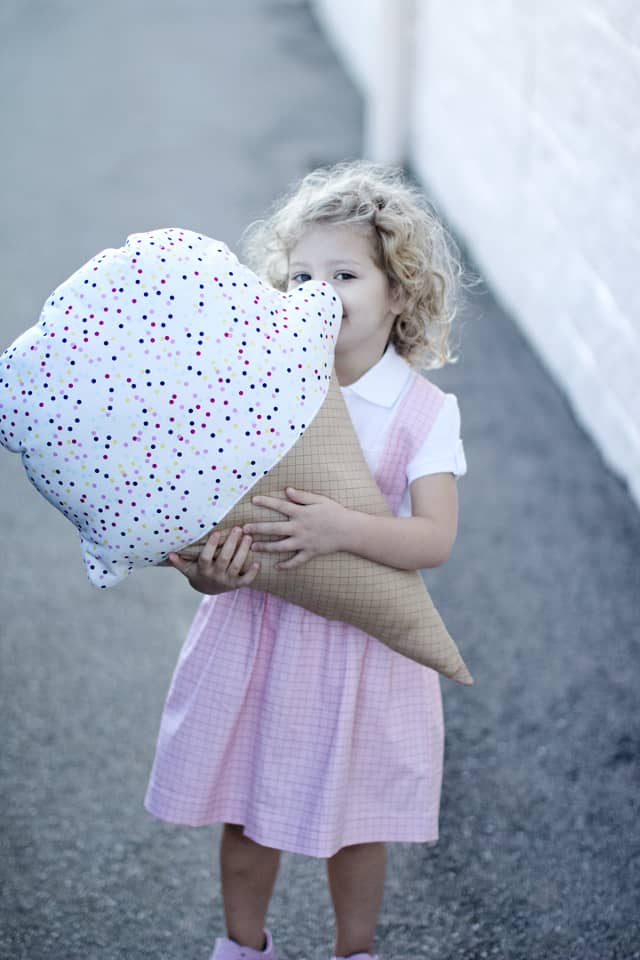 This pattern is a perfectly sweet addition to any girls bed or a cozy reading nook!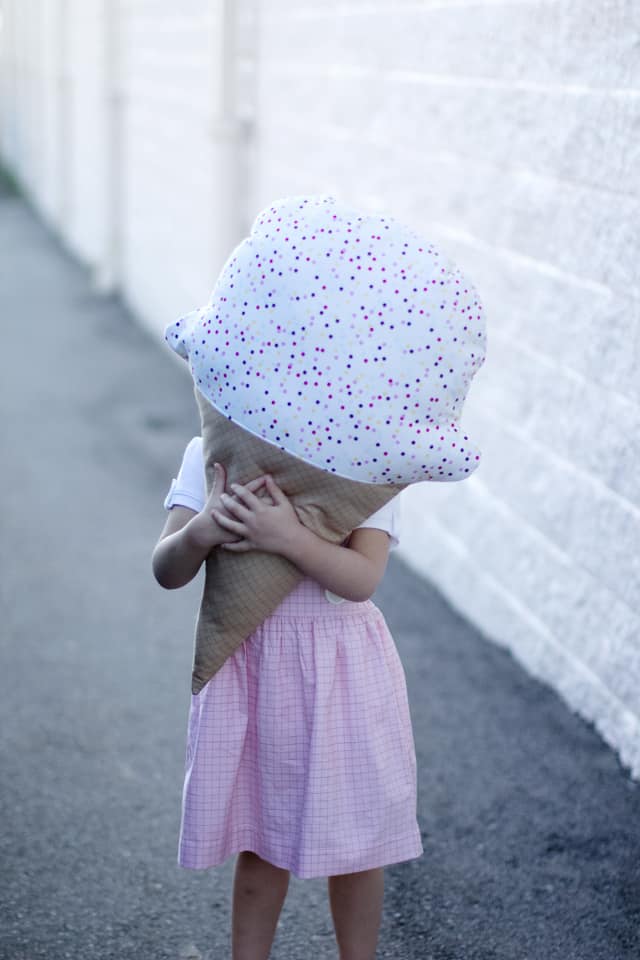 I'm sure you can find a place for it! And I'll share the tutorial for the sweet suspender skirt with the pink cone fabric soon!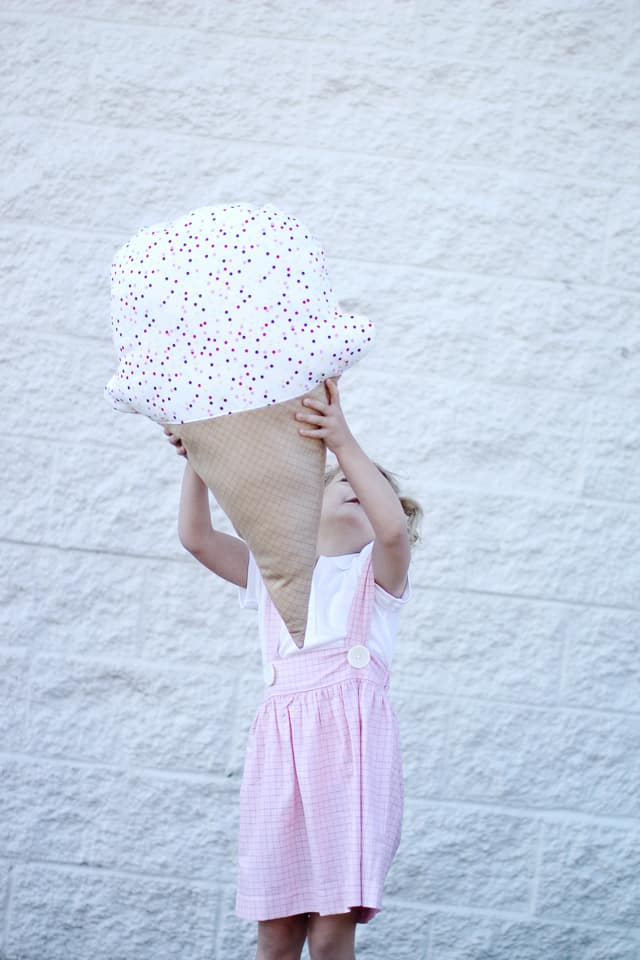 Alright, let's get sewing!
Ice cream Cone Pillow Materials
1/2 yard Sprinkle Fabric
3/4 yard Waffle Cone Fabric
Ice Cream Cone Pillow Pattern //
Use a 3/8″ seam allowance.
Cut 2 tops from Sprinkle Fabric.
Cut 2 cones from Cone Fabric.
Cut 2 of each from fusible interfacing.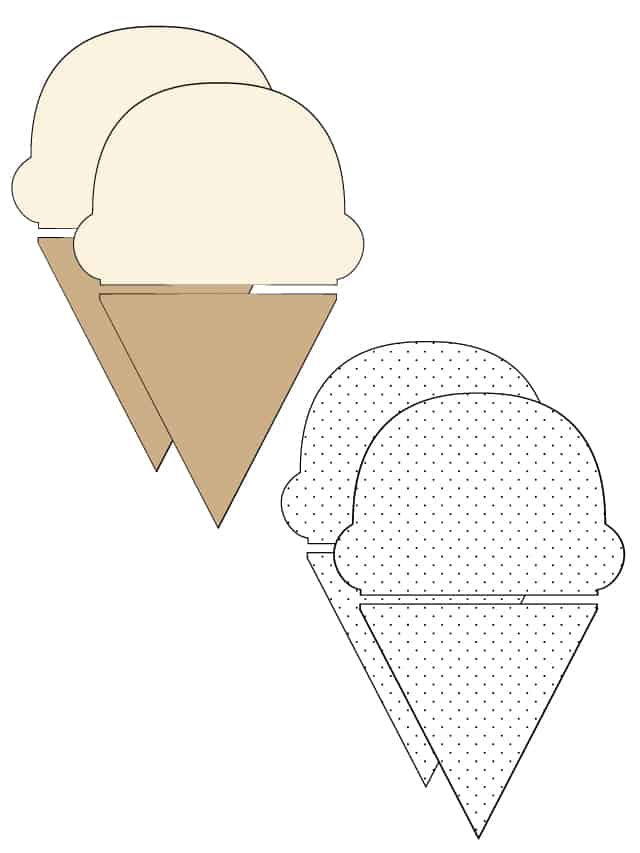 Fuse the fleece interfacing to the back of all 4 fabric pieces. The fusible fleece interfacing will make your pillow extra soft and help it fill nice and smoothly.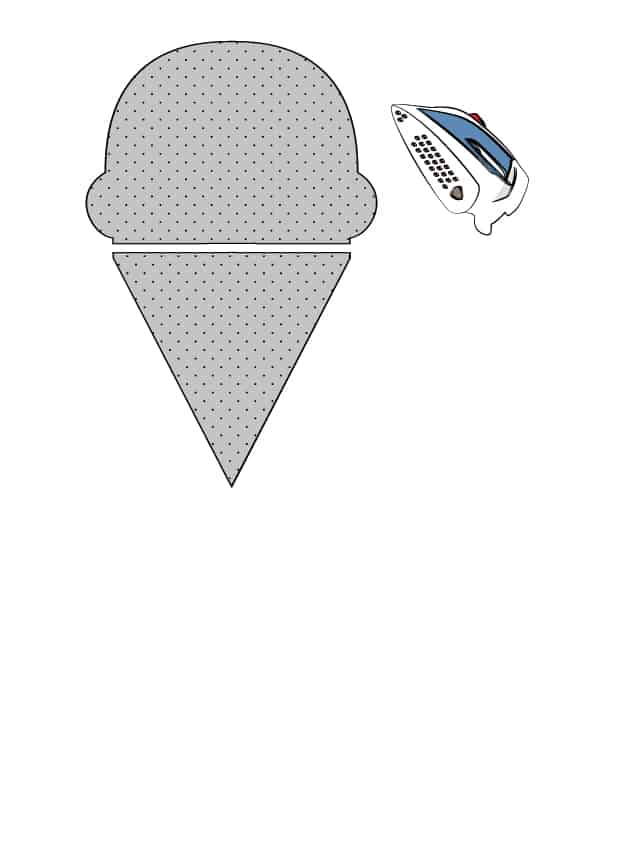 Sew the top ice cream part to the cone with right sides together. Repeat with the other pieces.
Press the seam allowance up and then topstitch along the ice cream right above the cone fabric, about 1/8″ from the cone. Repeat with other side.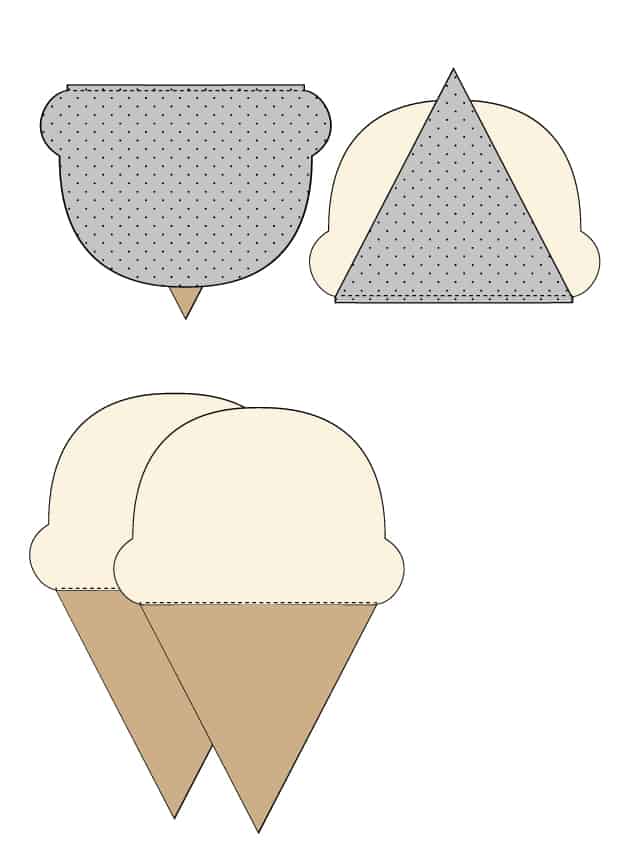 Flip one ice cream cone piece on top of the other with right sides together. Sew all the way around, leaving a 3″ opening on one of the straight edges. Clip the seam allowance and turn right side out. Press and fill with fiberfill through the opening you left.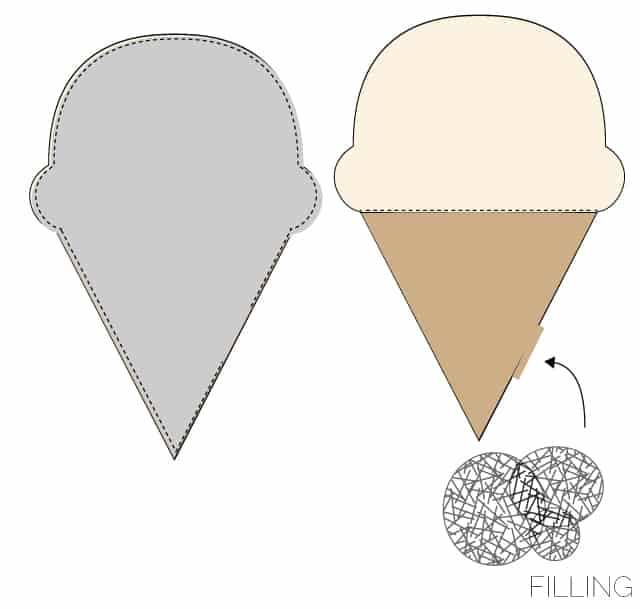 When you've reached your level of fluff, sew the opening shut with a needle and thread!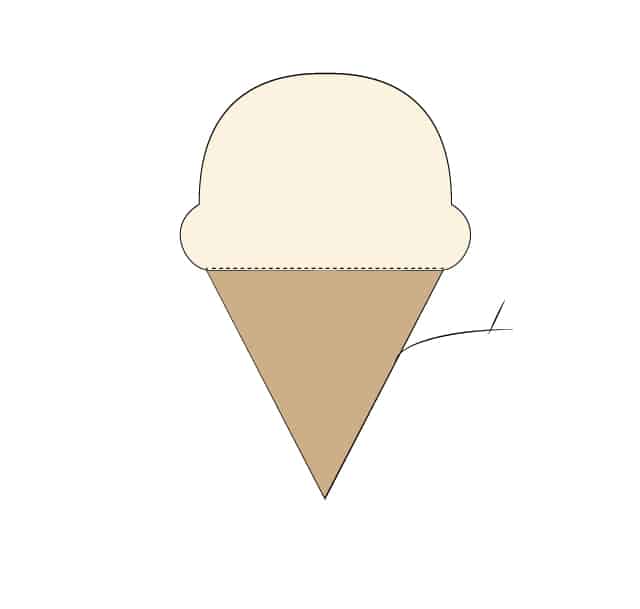 And you're done!
Slurp!
If you need sewing tool recommendations, check out my list of favorites here!
See you soon for more Doll Fabric + Coordinates projects!