Keep your chapstick handy this winter with a keychain chapstick cozy! This post includes a DIY chapstick holder tutorial and printable template for making an adorable fabric holder!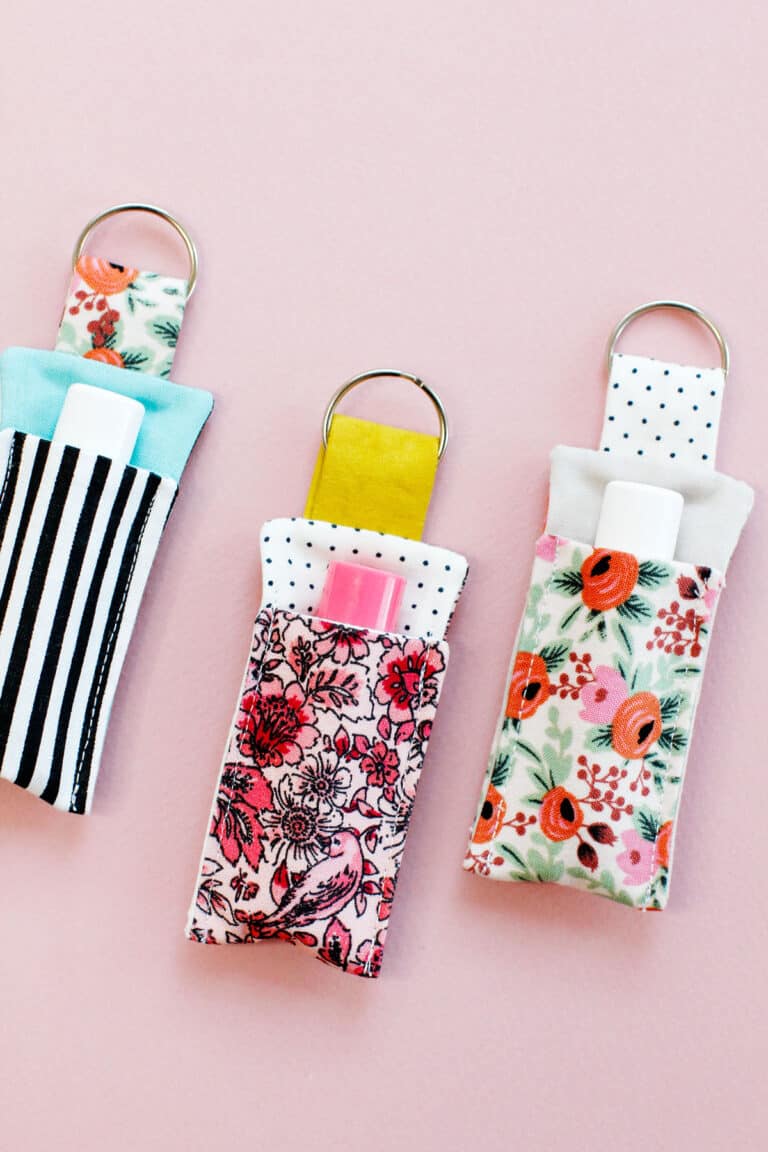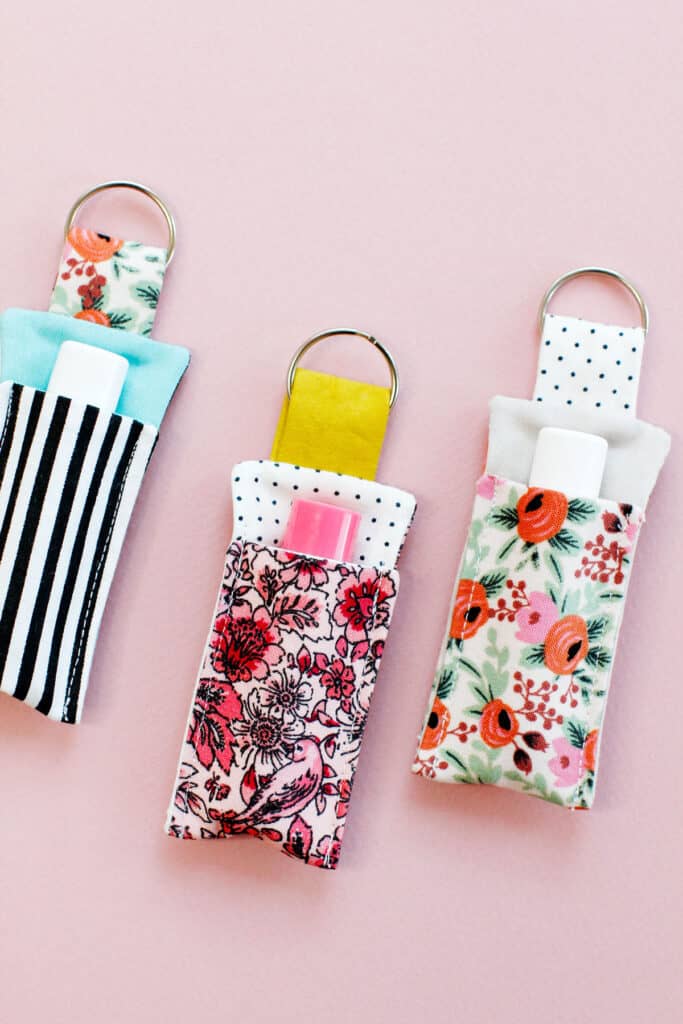 Just slip your chapstick in and attach it to your keys, purse or a lanyard!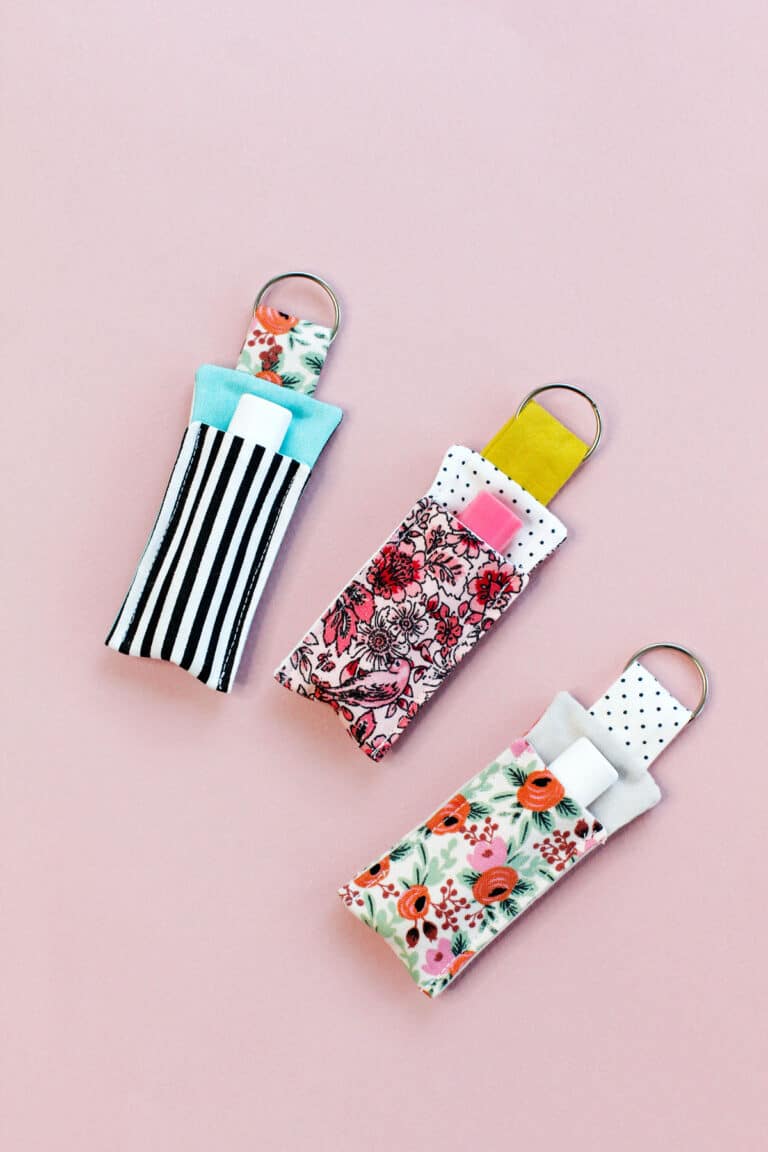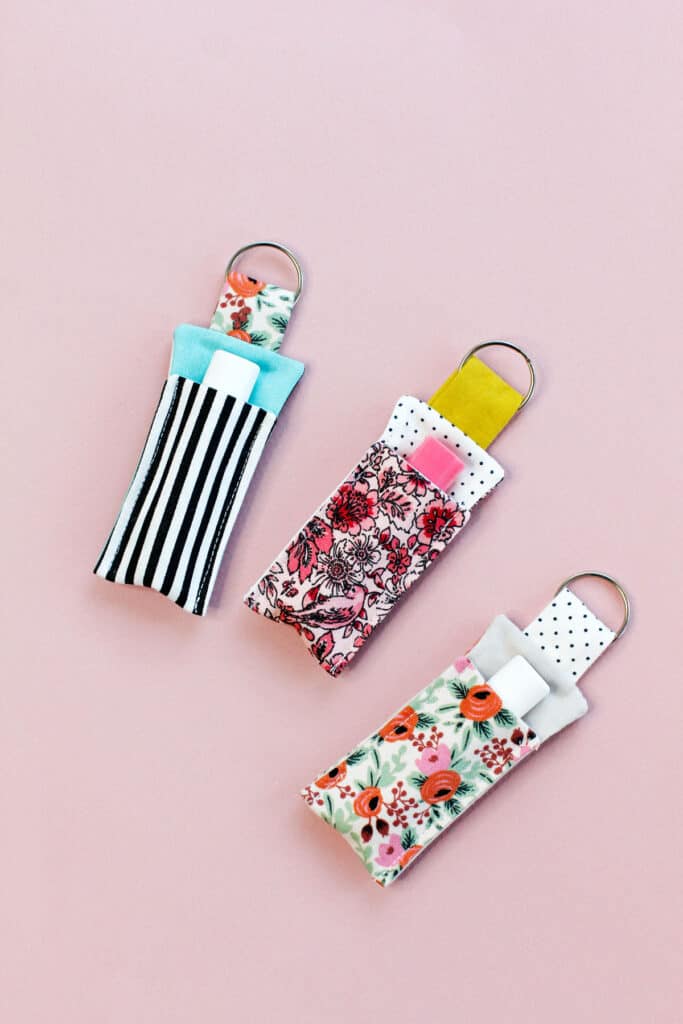 DIY chapstick holders make great gifts and are so easy to make a lot of!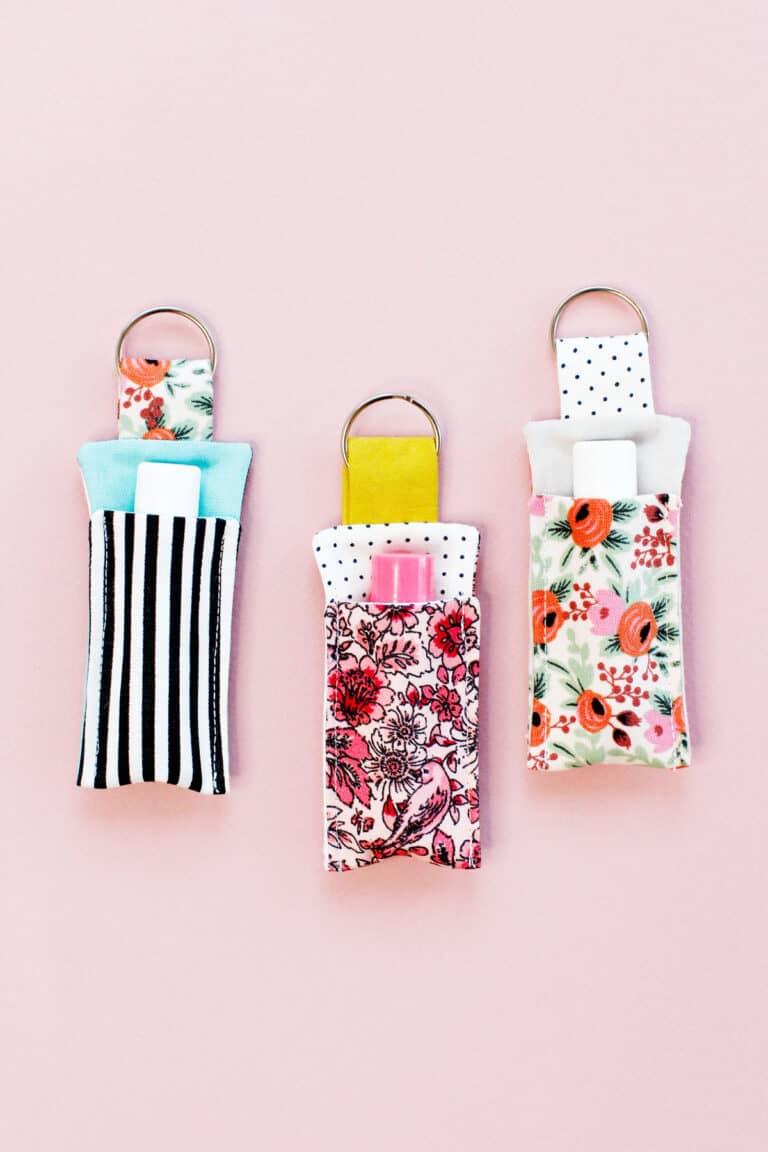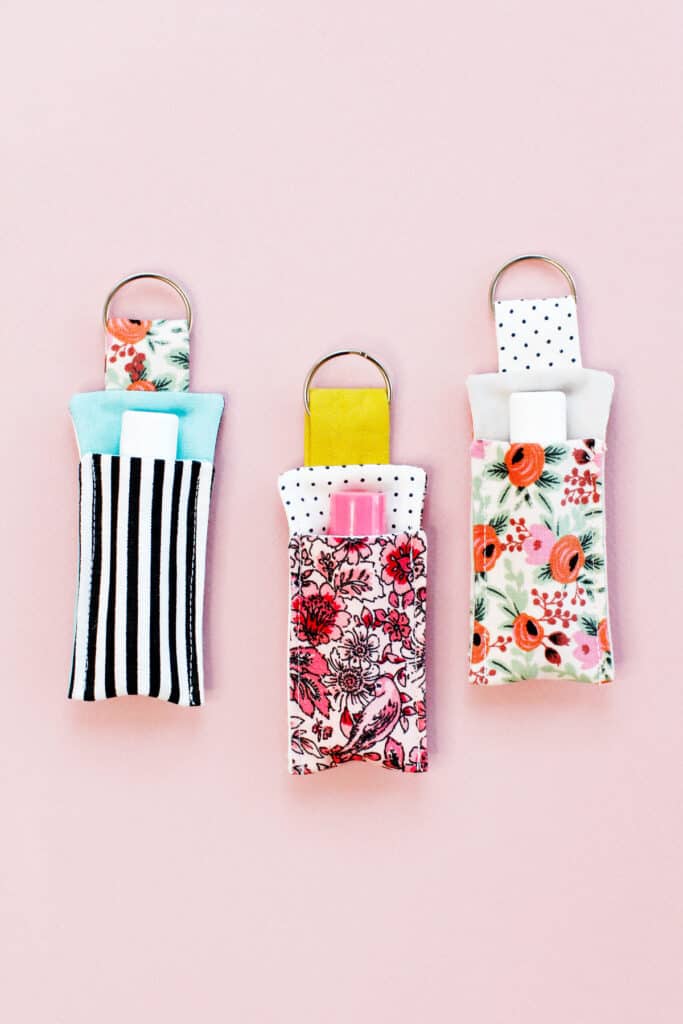 Keychain Chapstick Holder Materials
1″ key ring (affiliate links)
Fabric scraps
Safety pin for tube turning
Printable chapstick keychain template, see below
Printable Chapstick Holder Template
To print the pattern, just click on the button below. The lip balm holder template will print on 1 page and includes two pattern pieces. Print it out at 100% or DO NOT SCALE. Use the 1″ box to check that your page printed in the correct scale.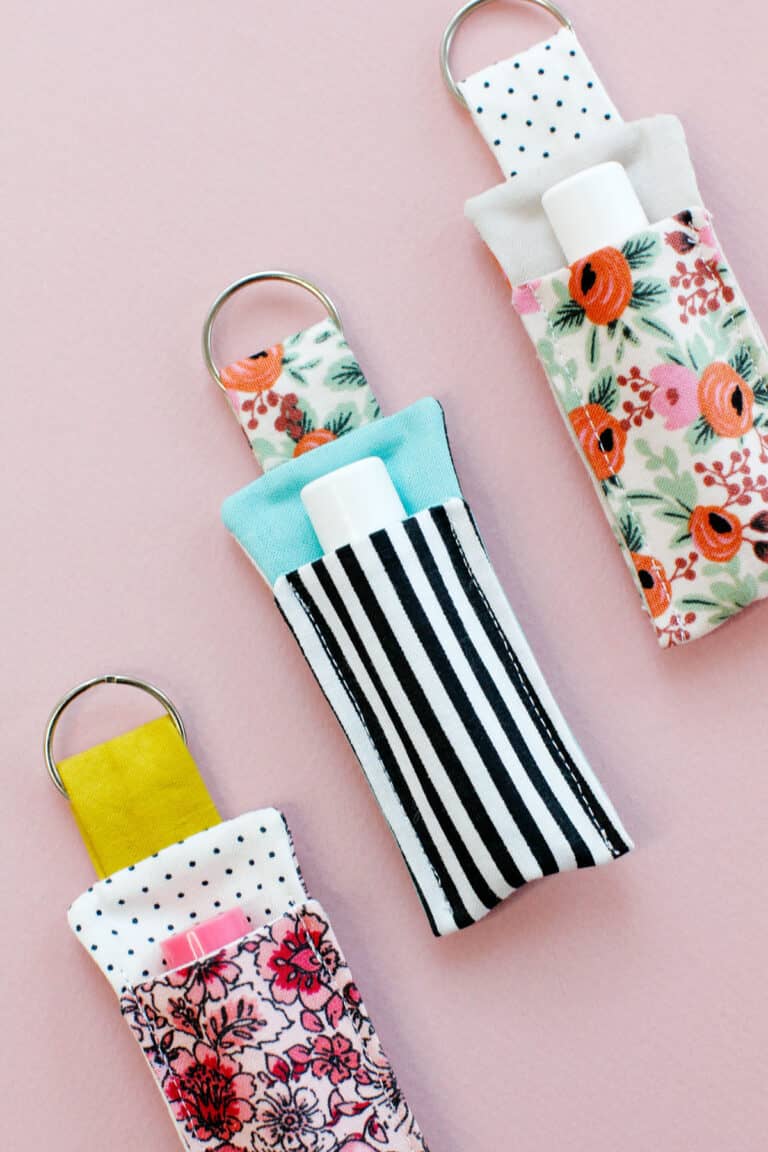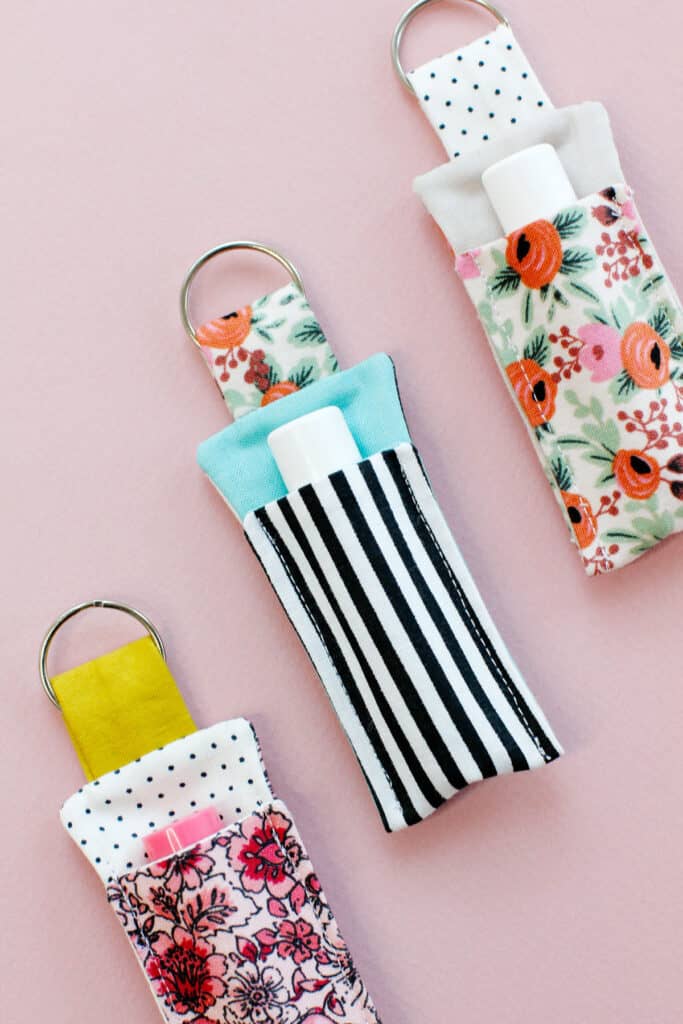 Grab your materials and let's sew a chapstick keychain!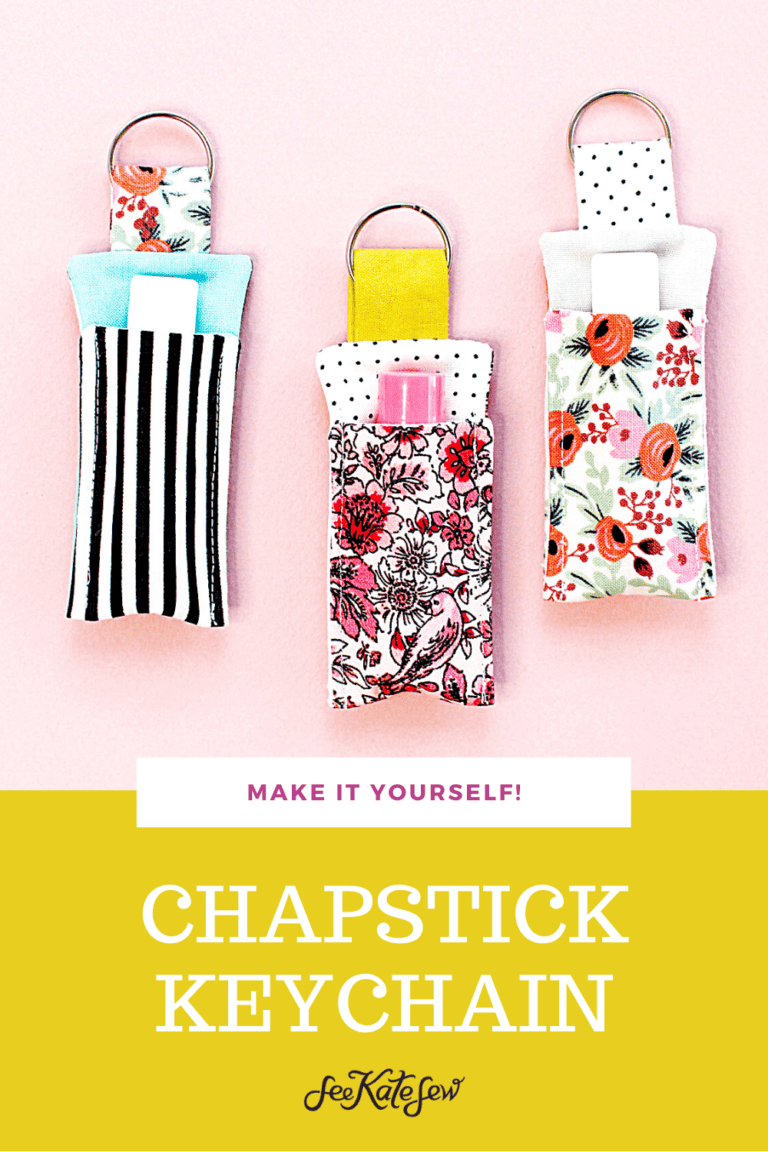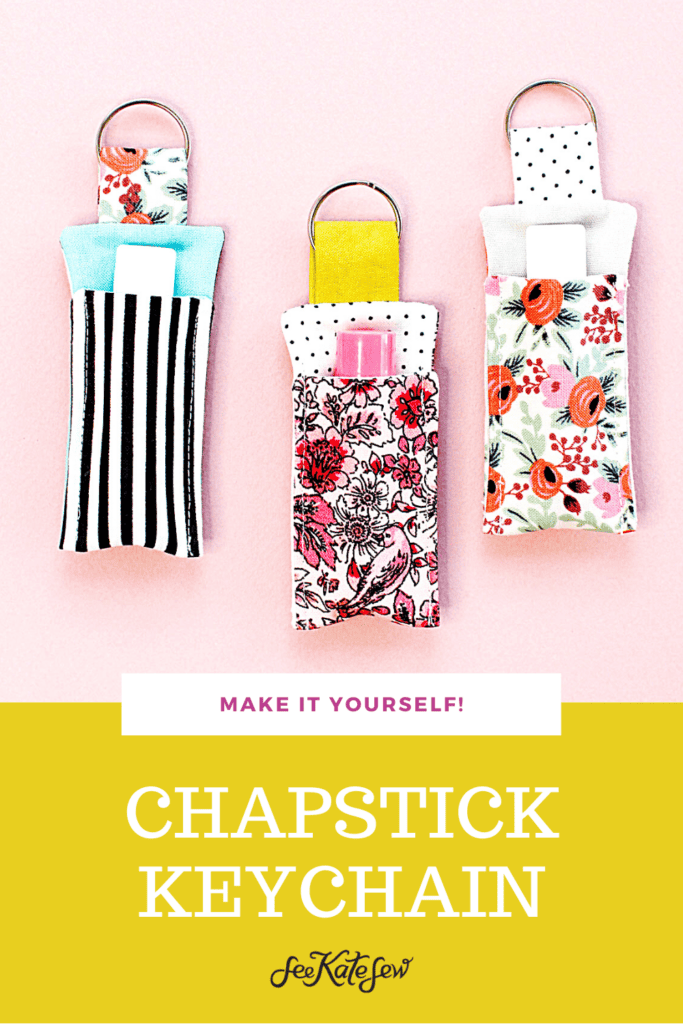 Lip Balm Holder Sewing Tutorial
Use a 1/4 inch seam allowance.
Cut 2 main piece from fabric. Use the same or two different fabrics. Cut 1 keychain tab piece from a third fabric.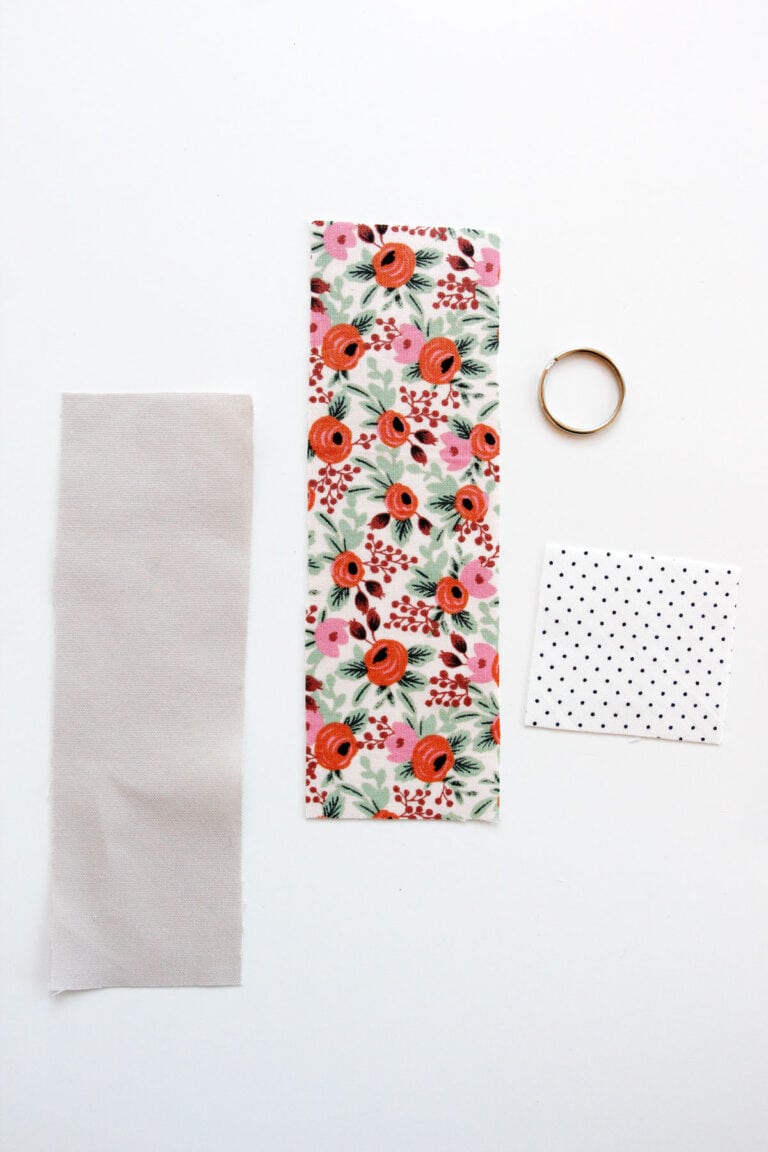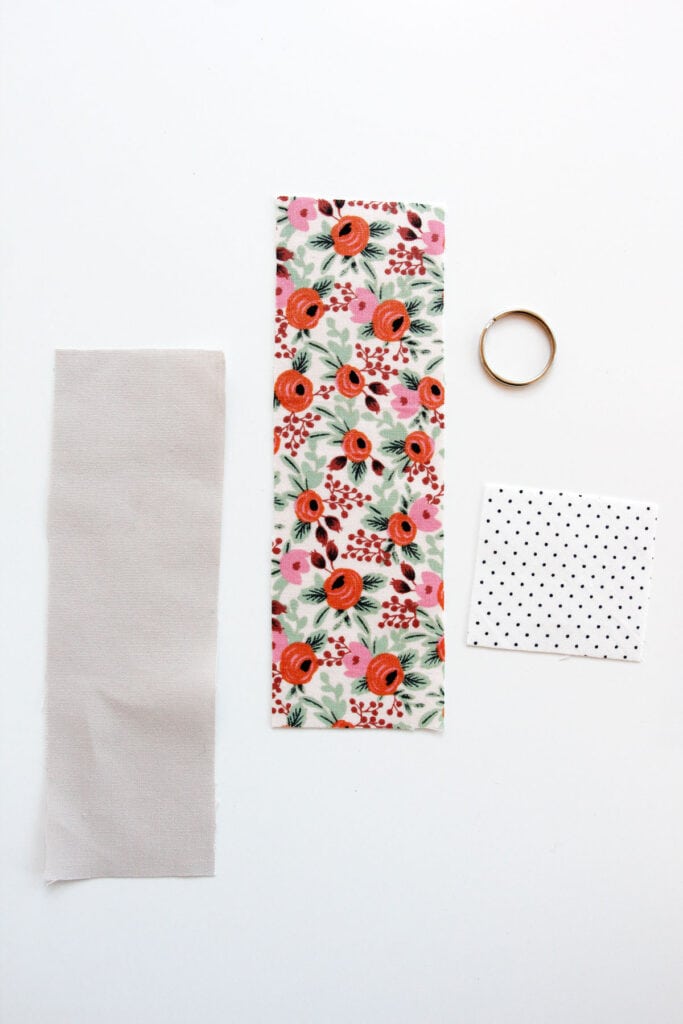 Back 1 main and the tab pieces with fusible interfacing.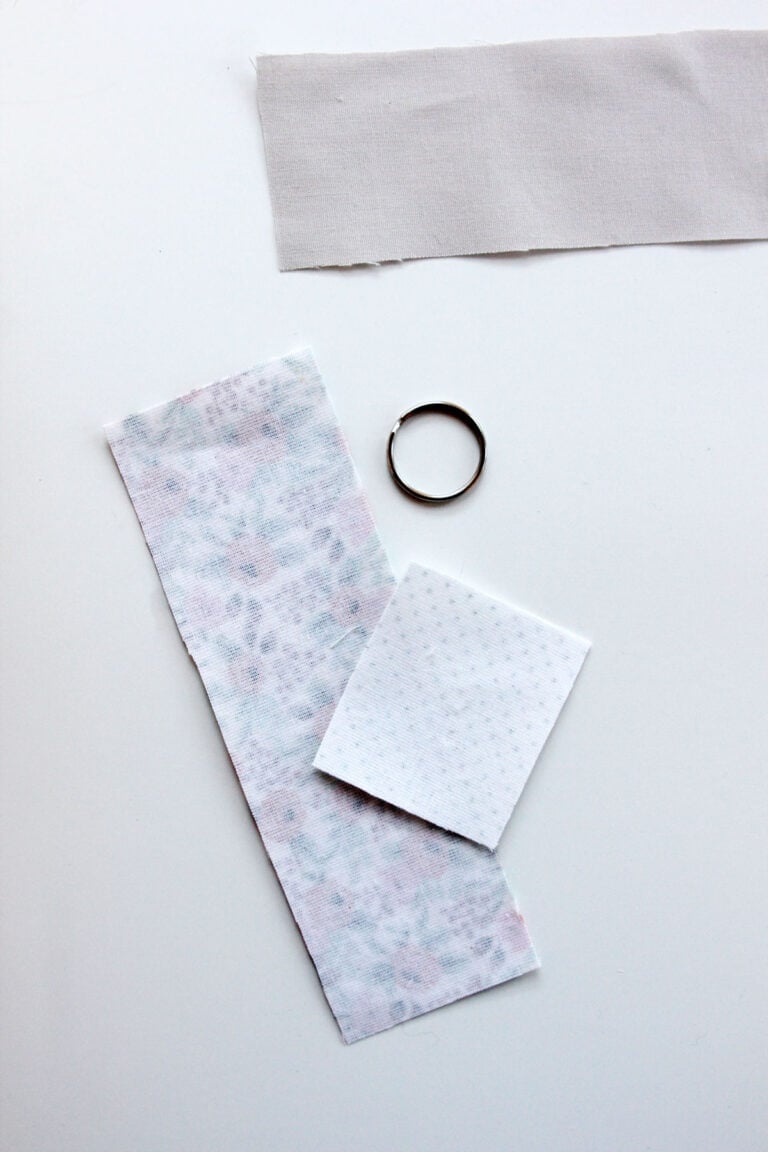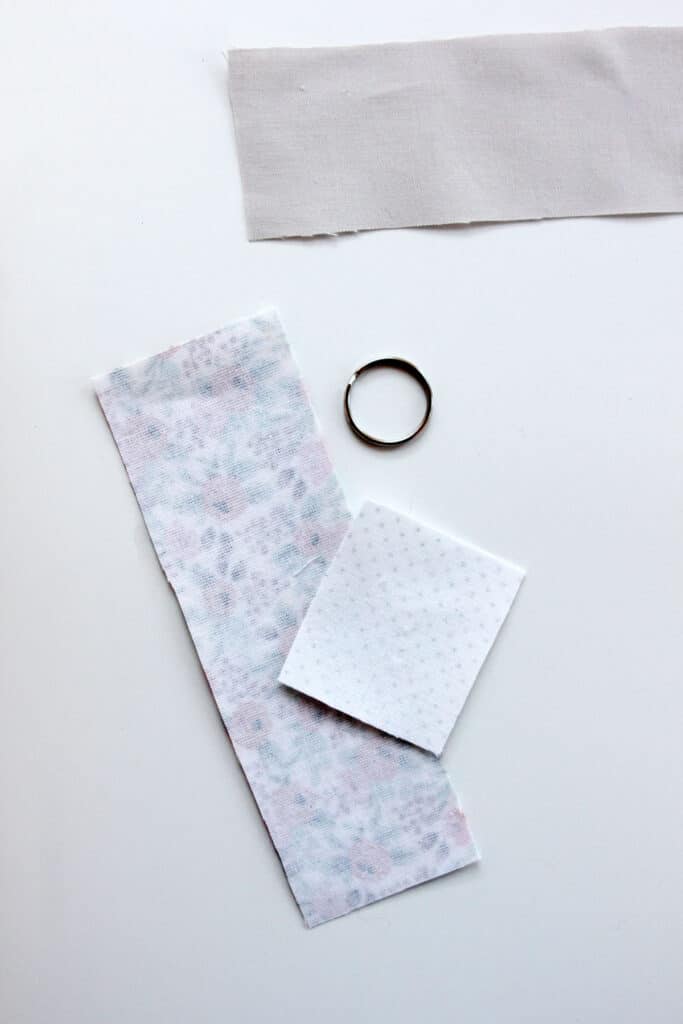 Fold the tab piece in half with the shorter edges matching. Sew.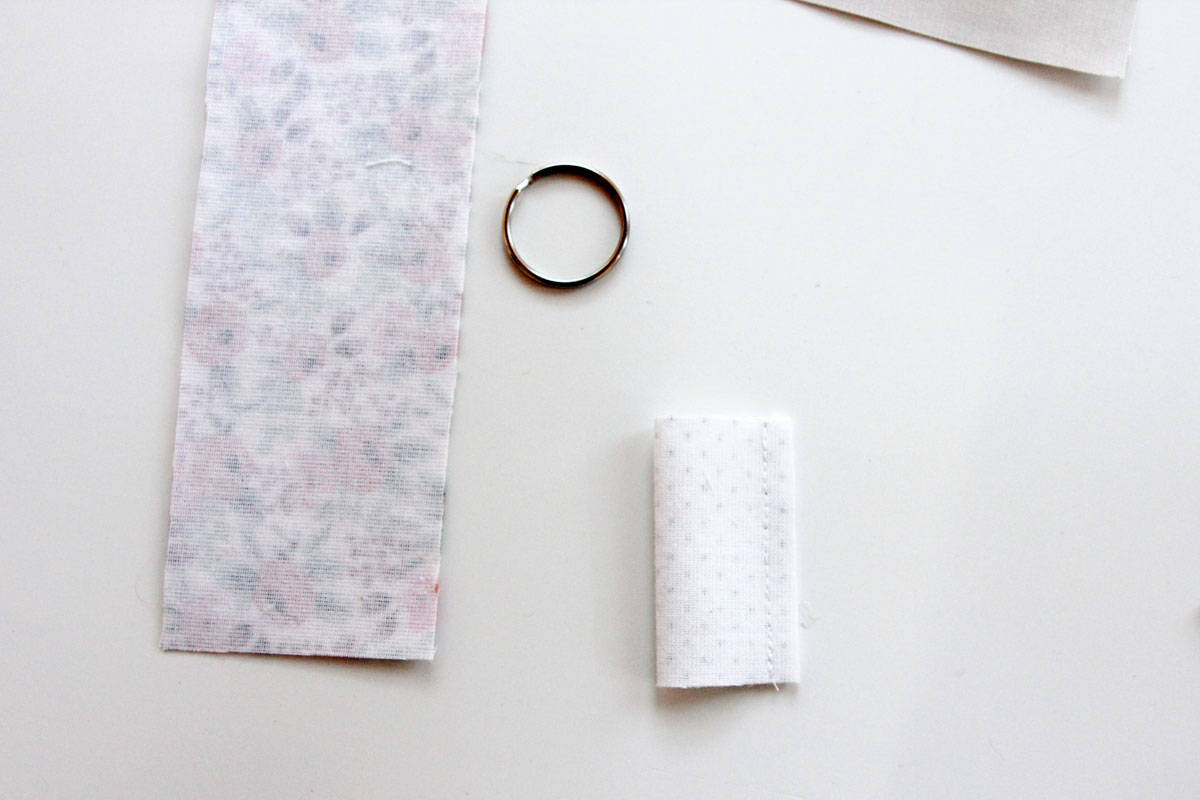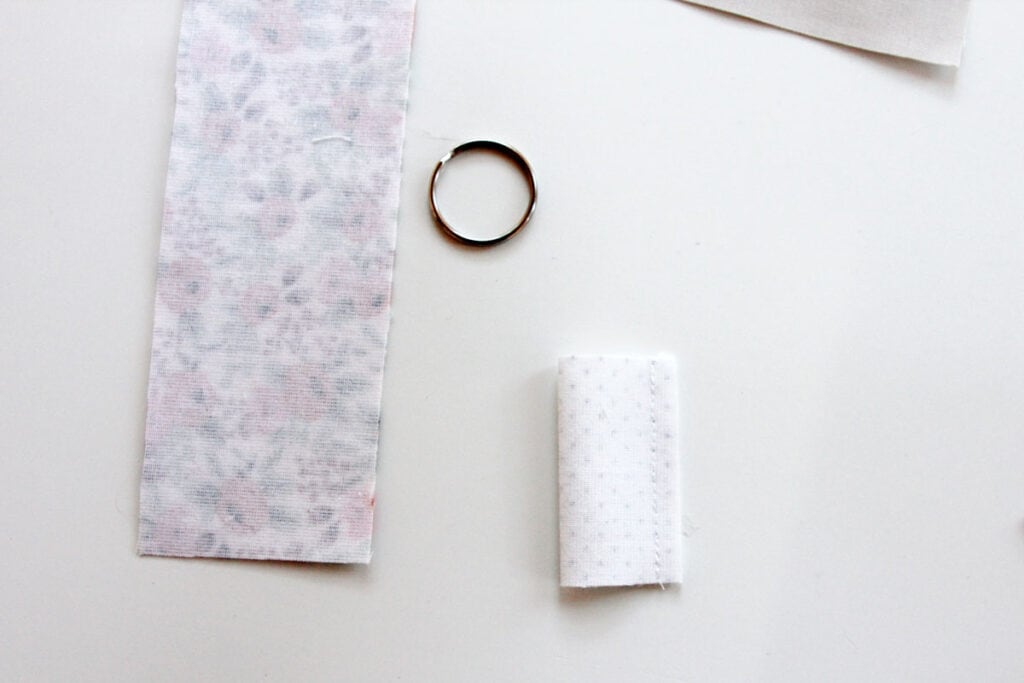 This tube can be tricky to to turn – use a safety pin in the edge of the tube and thread it through itself.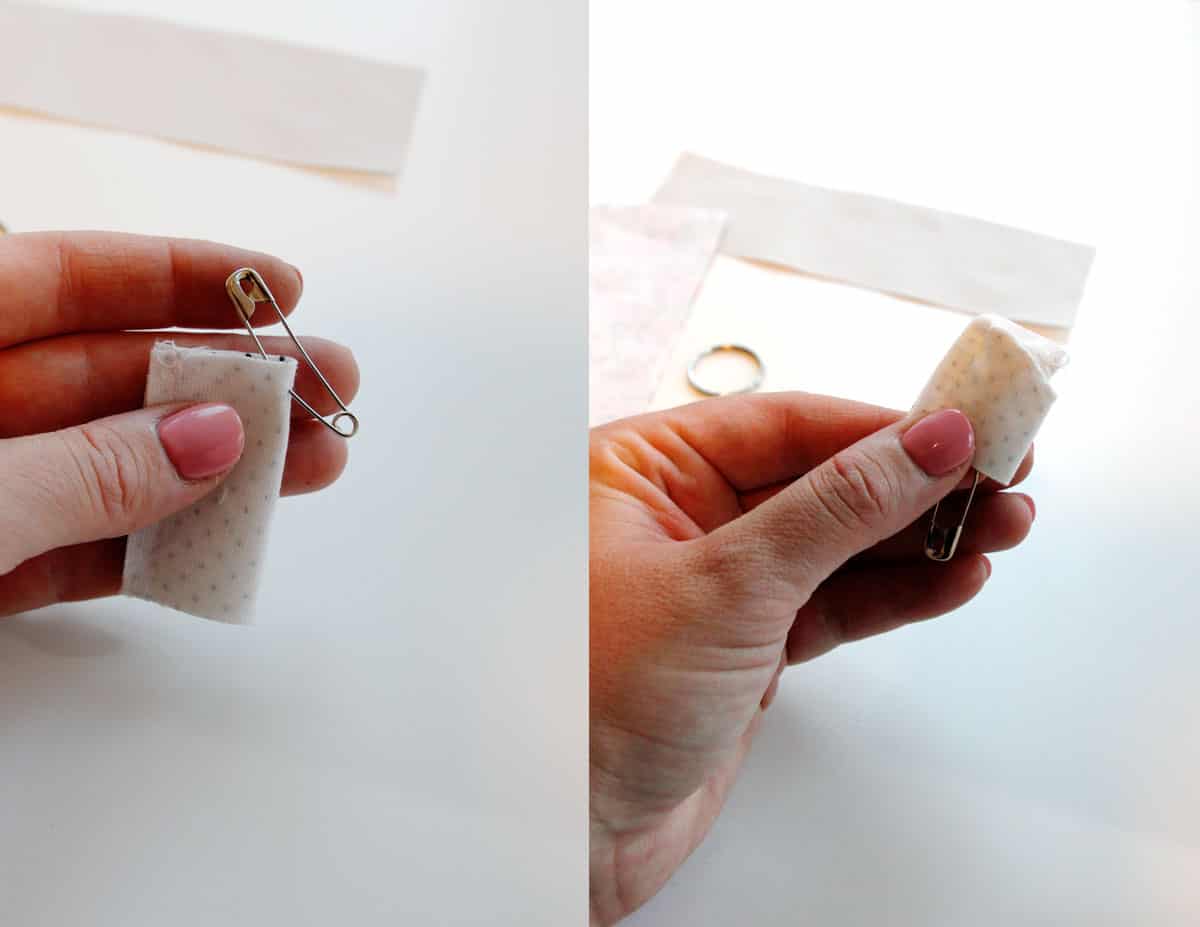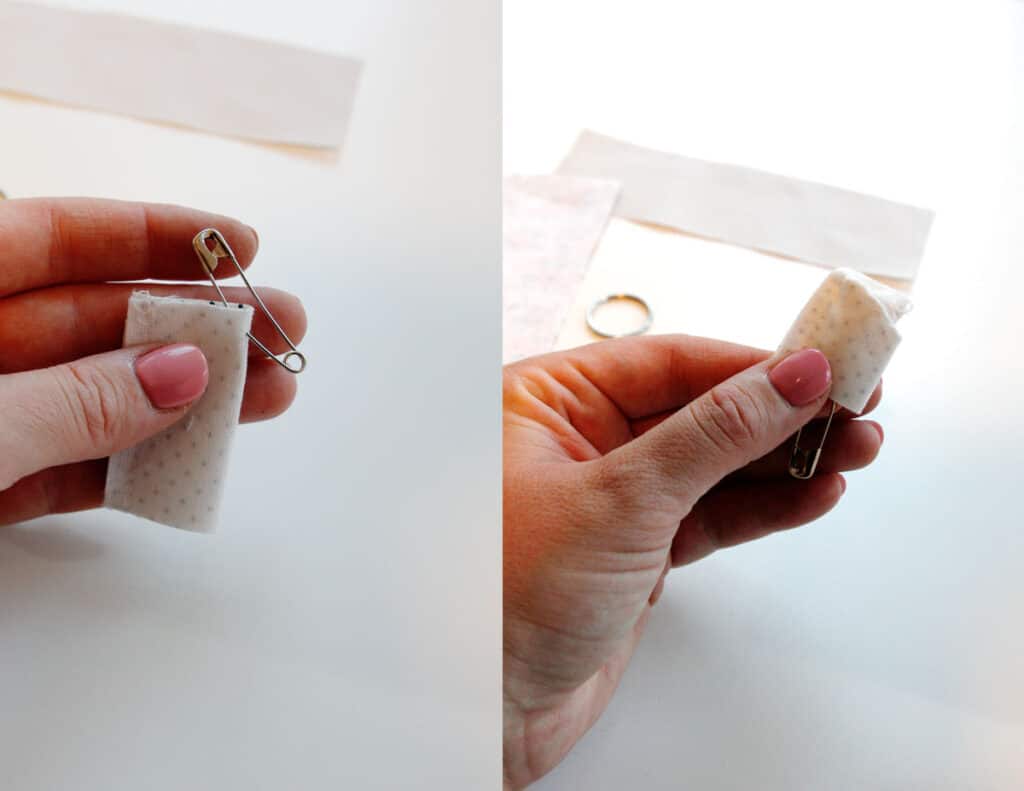 Press well with the seam on the back.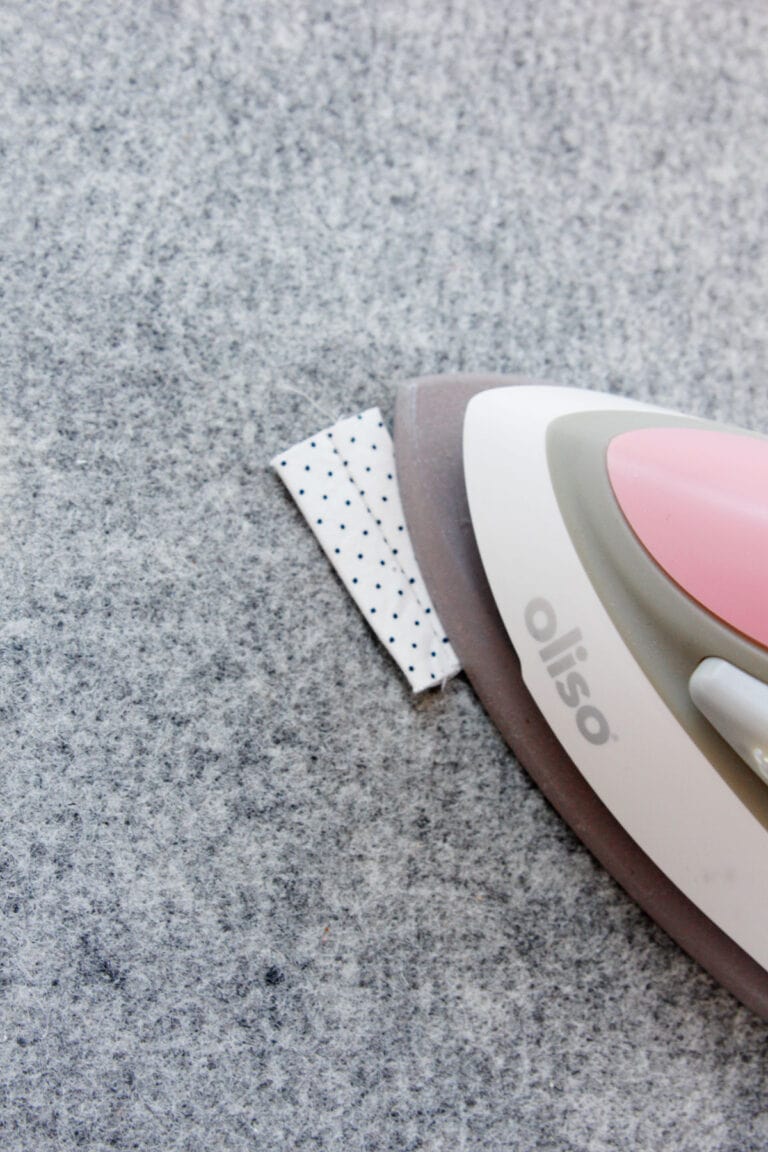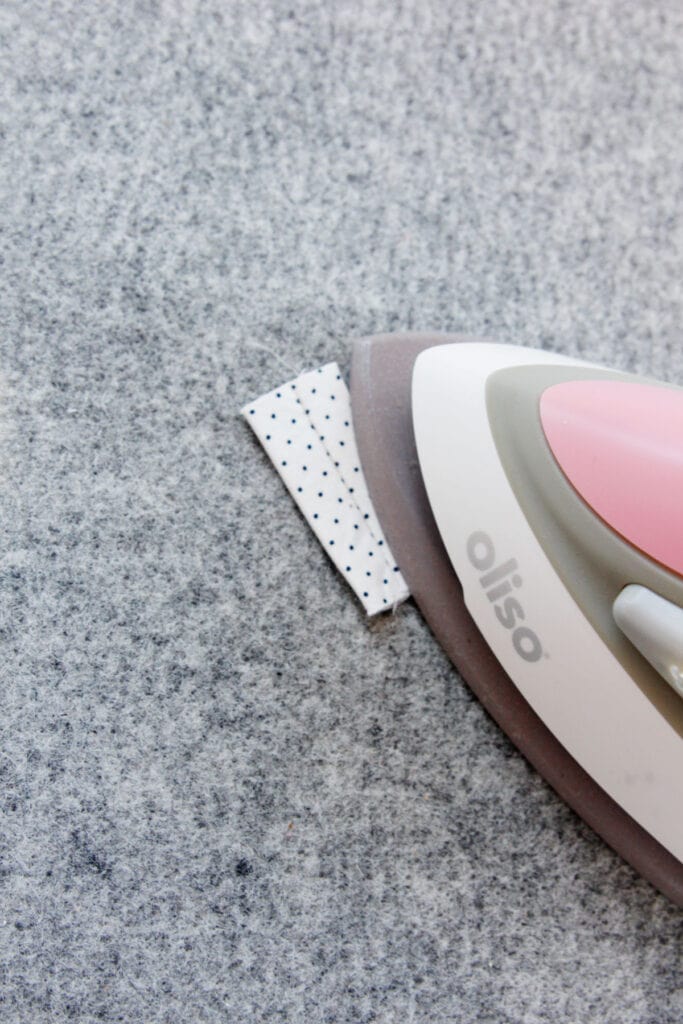 Loop the tab through the keyring and sew the ends together.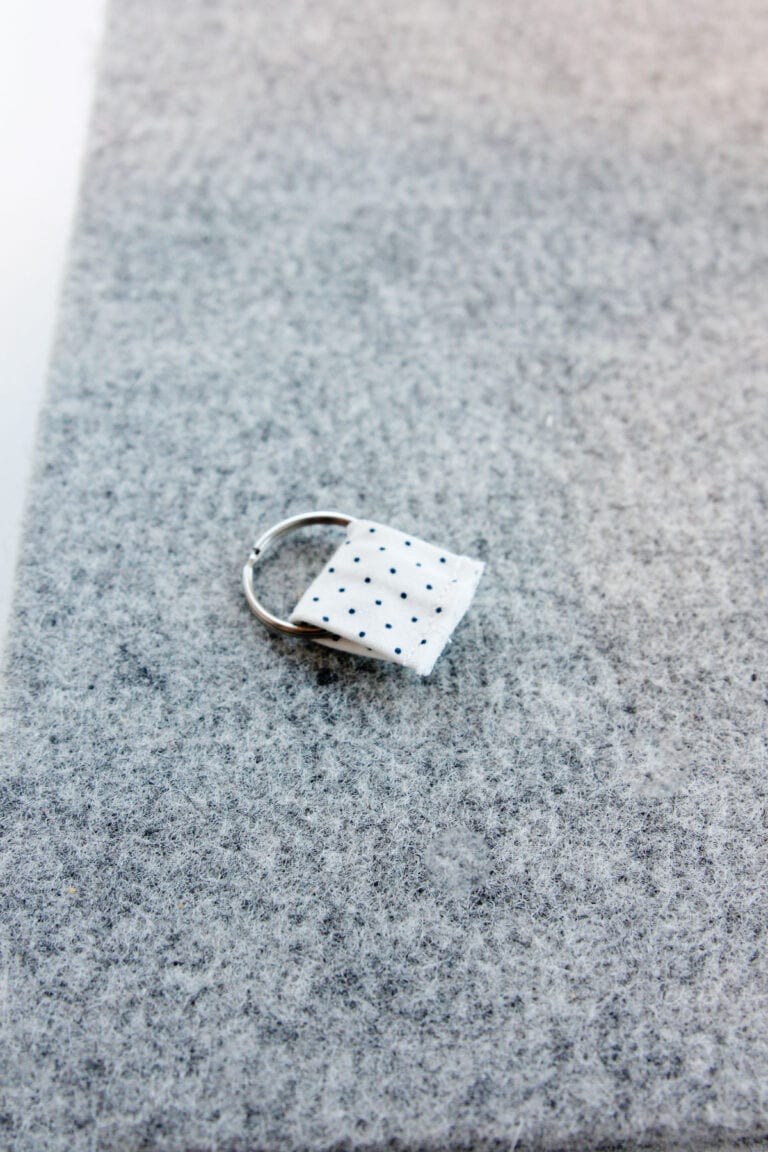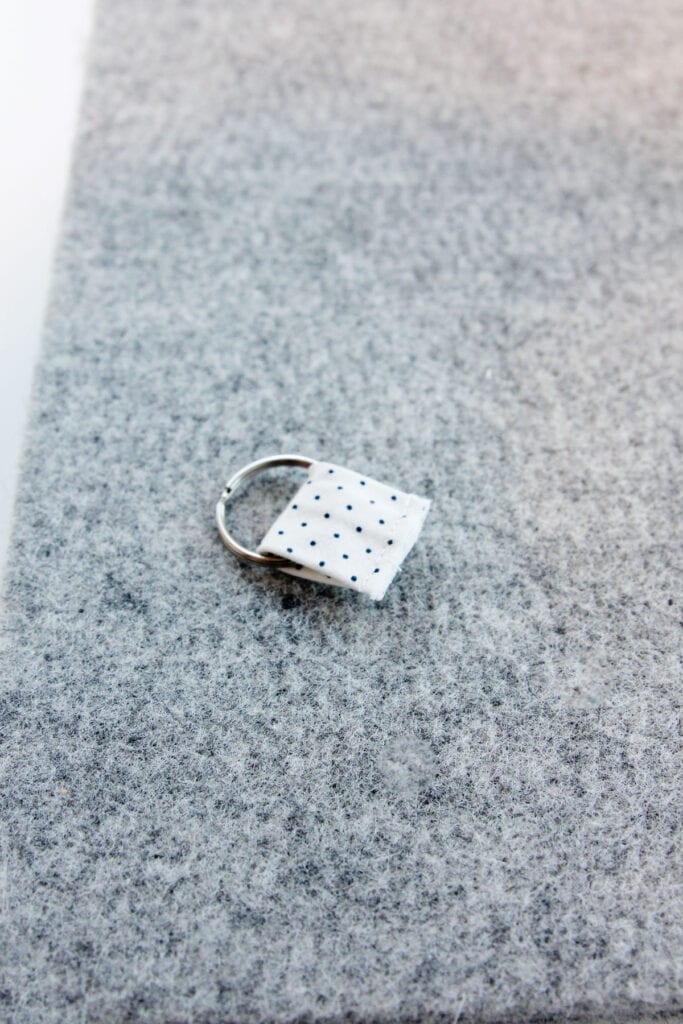 Center the tab at the top of the chapstick holder as shown.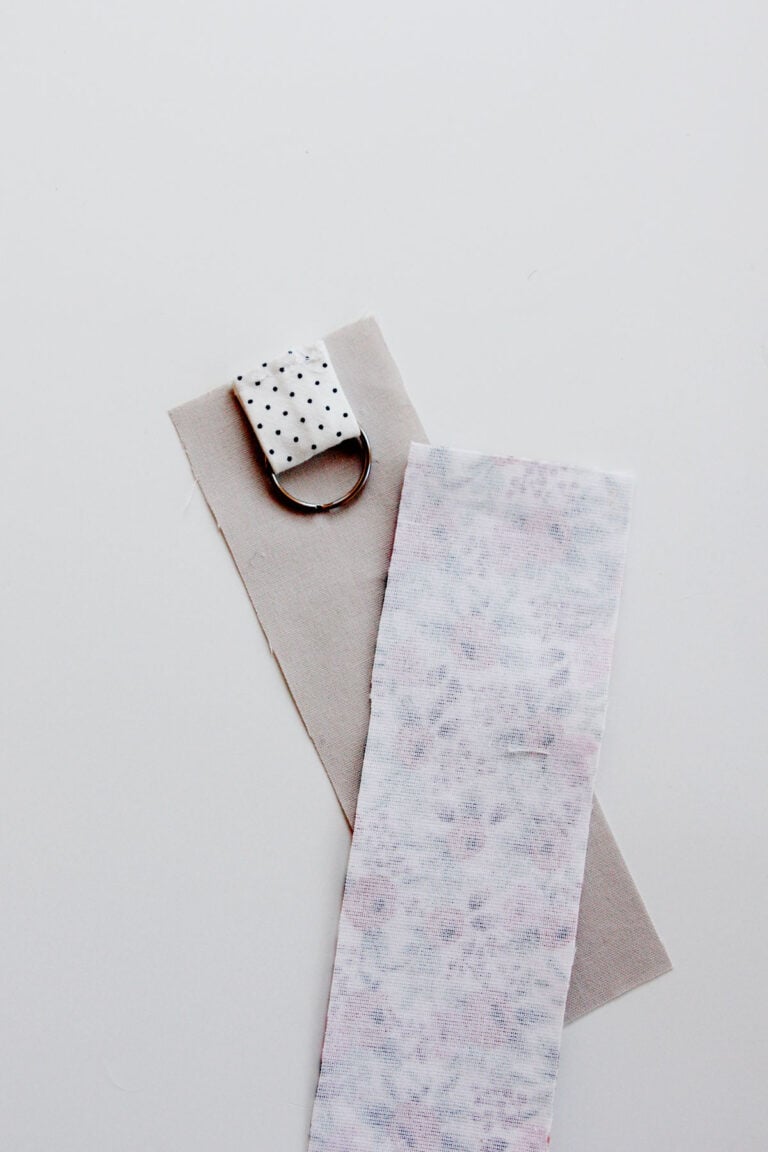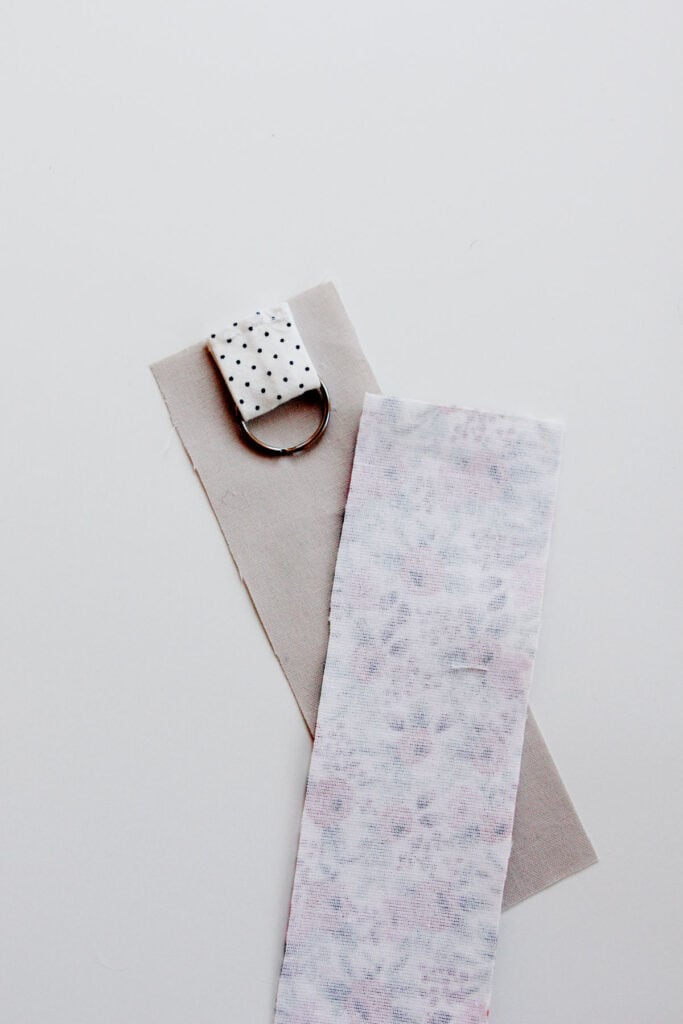 Sandwich the tab with the second chopstick holder piece and pin.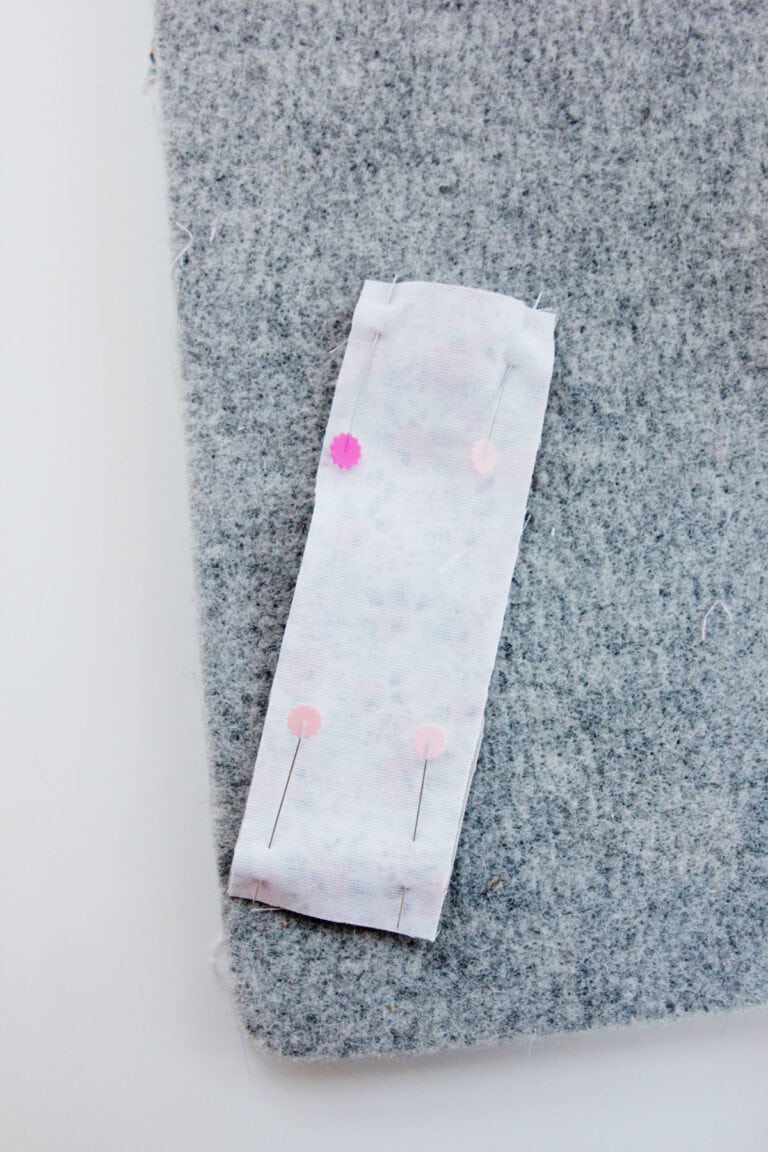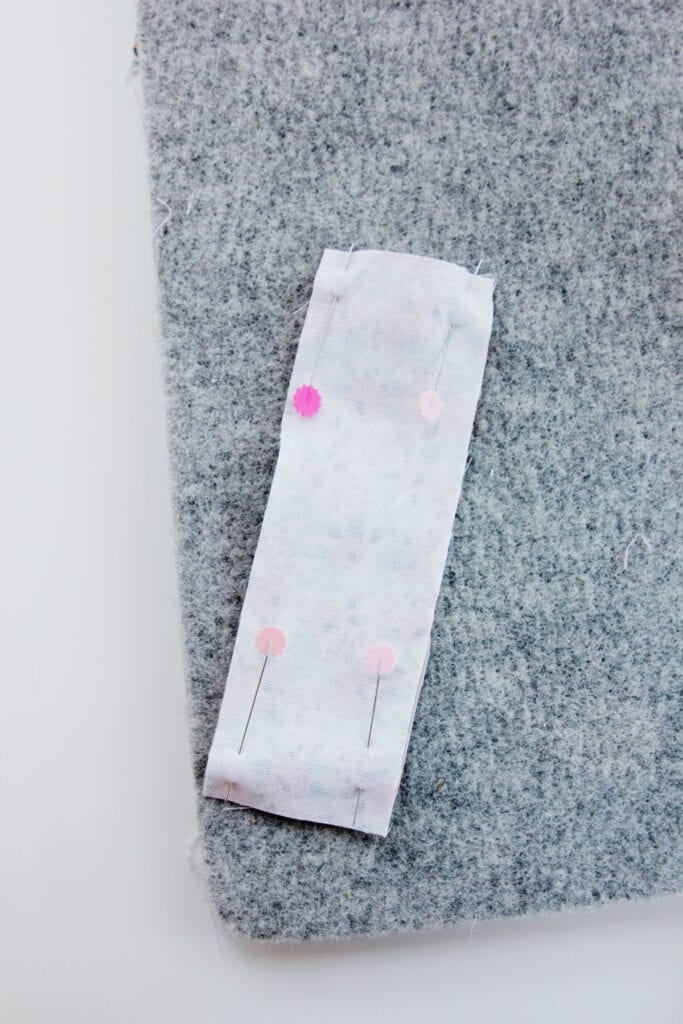 Sew around the chapstick holder 1/4″ from the edges, pivoting at each corner. Leave an opening about 2″ wide on one of the long edges closer to the top of the chapstick holder.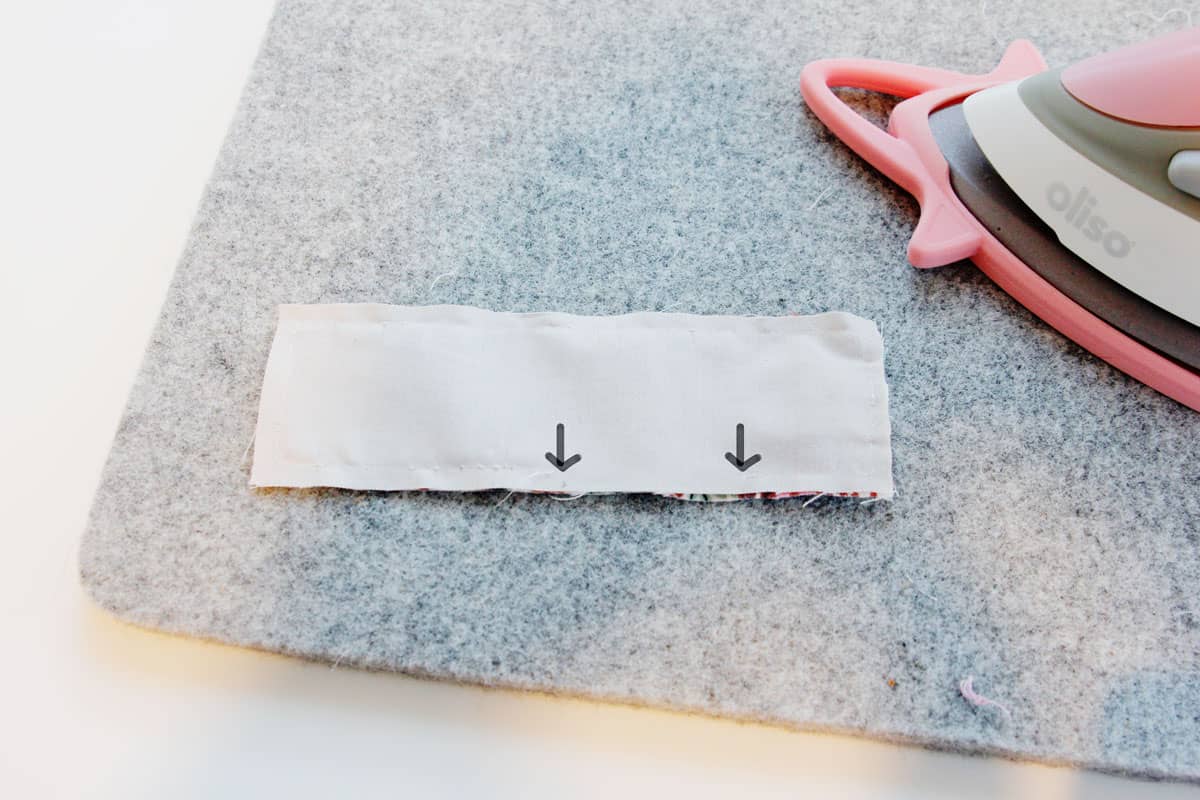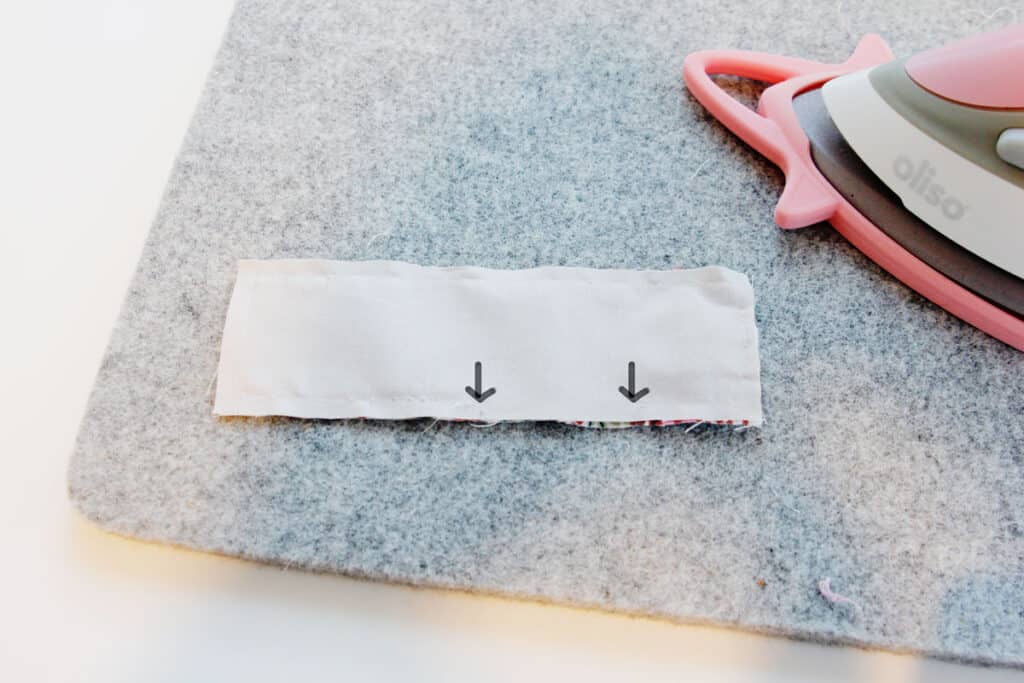 Clip corners and turn right side out. Press well focusing on aligning the edges of the opening.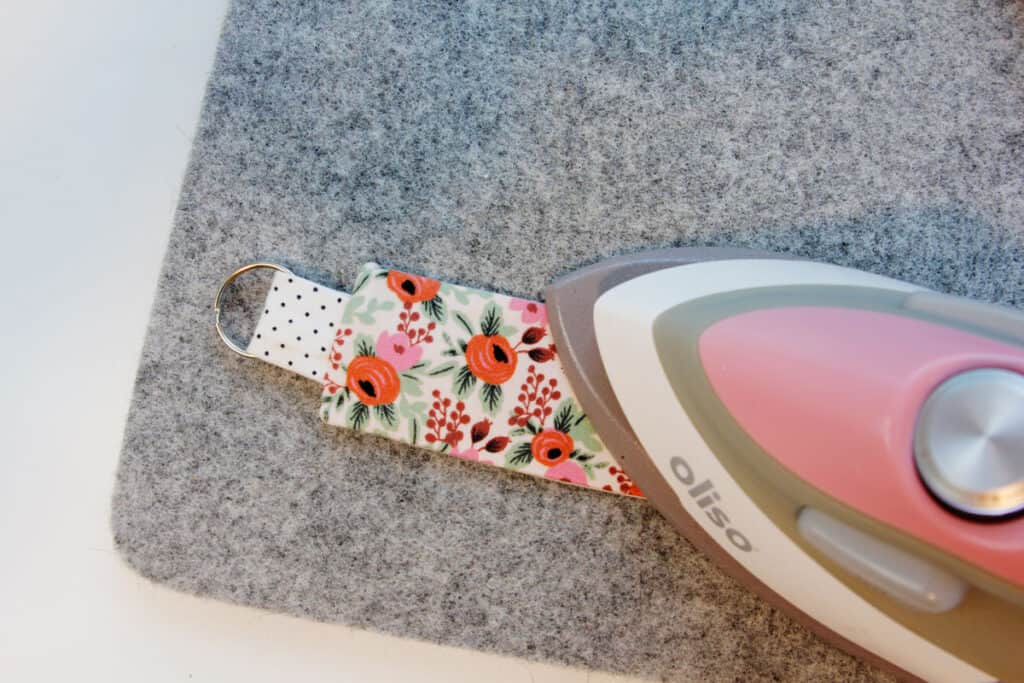 Fold the bottom of the chapstick holder up, leaving 3/4″ at the top of the pocket.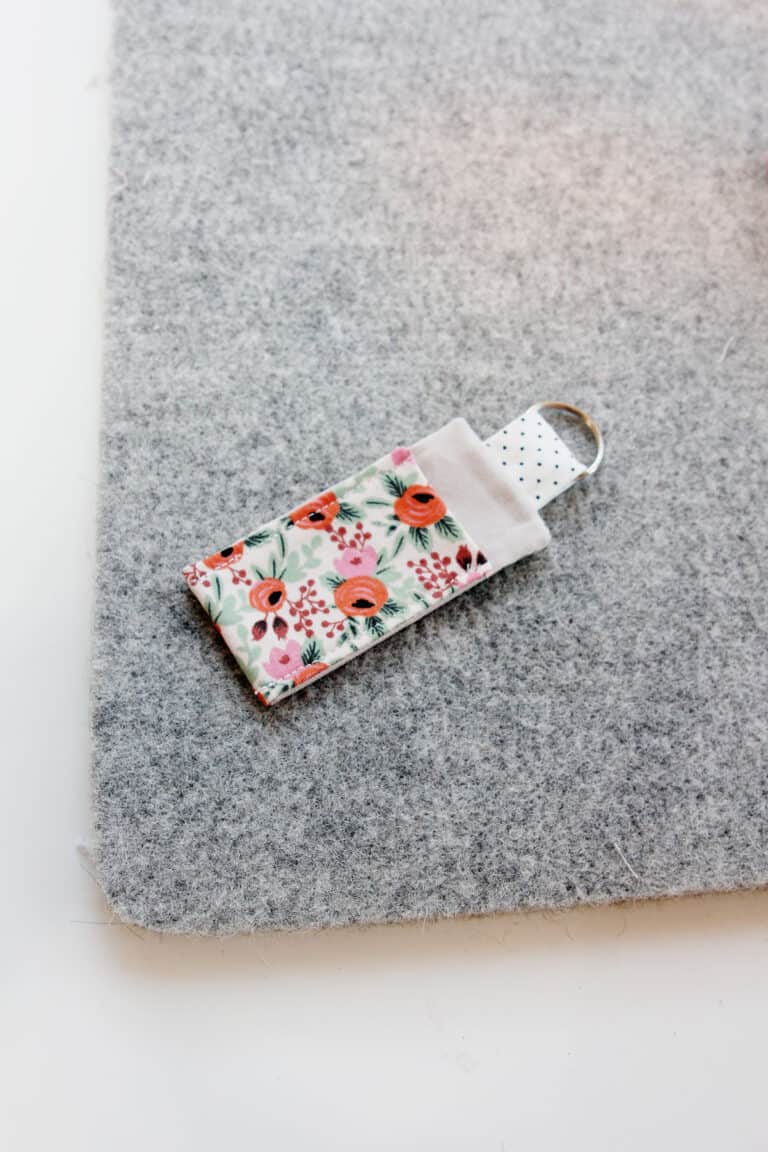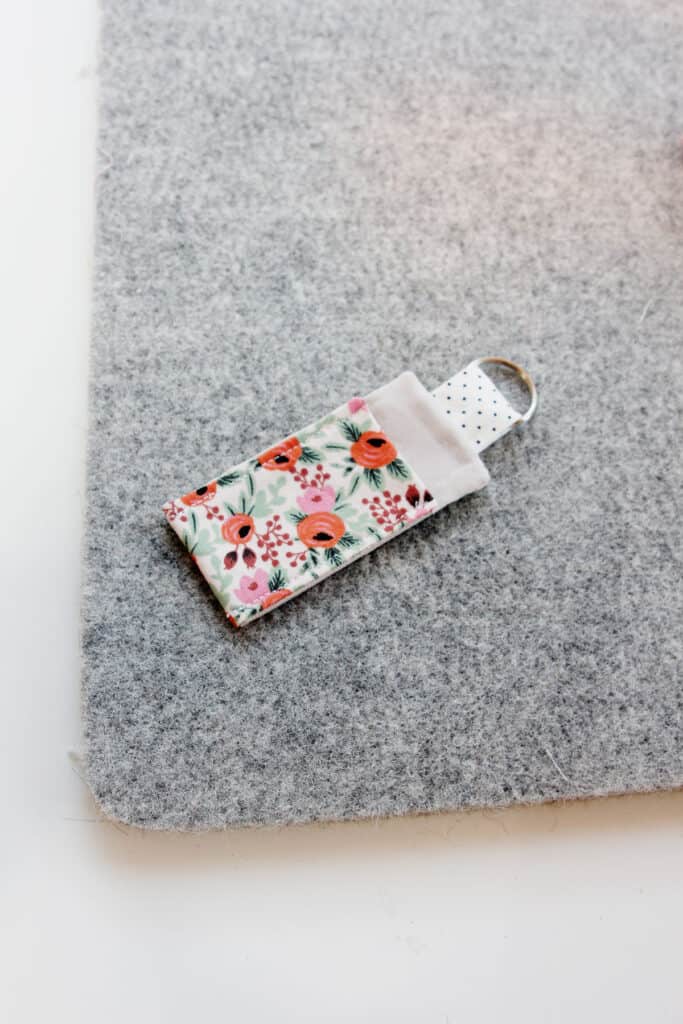 Be sure your edges are lined up and the opening edges are flush with the edge. Topstitch on both side edges of the chapstick holder, backstitching at both ends of your stitching.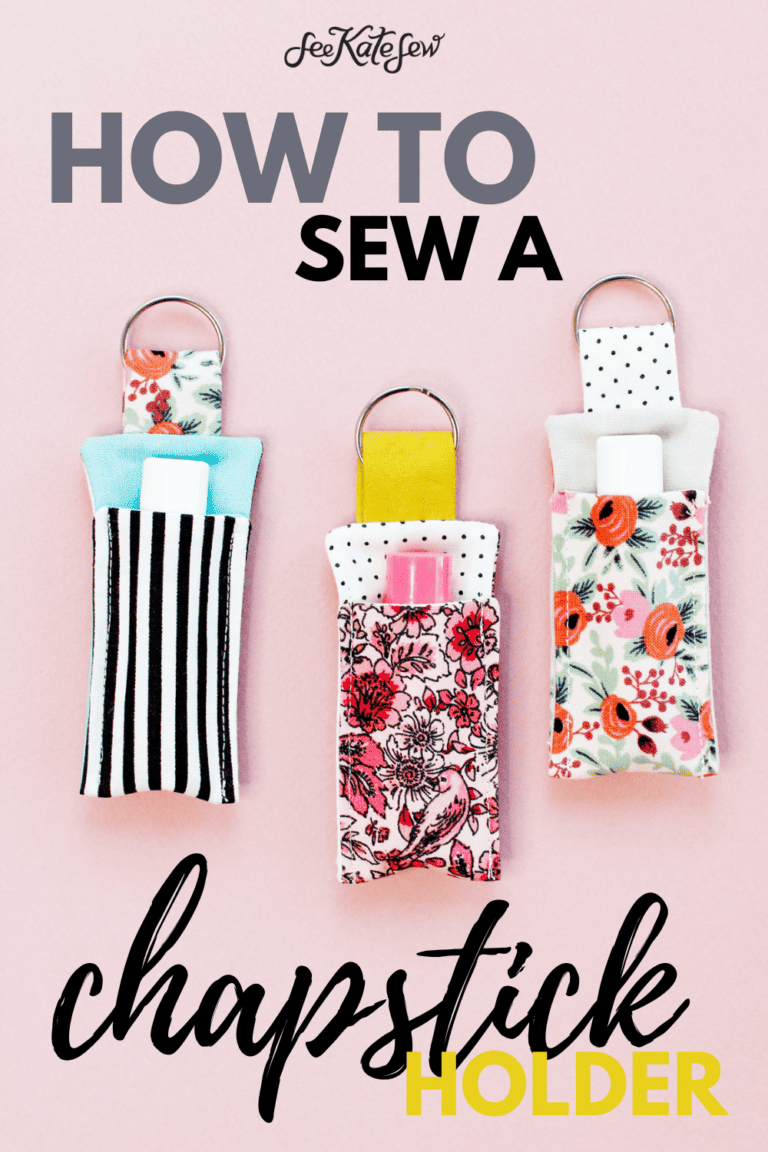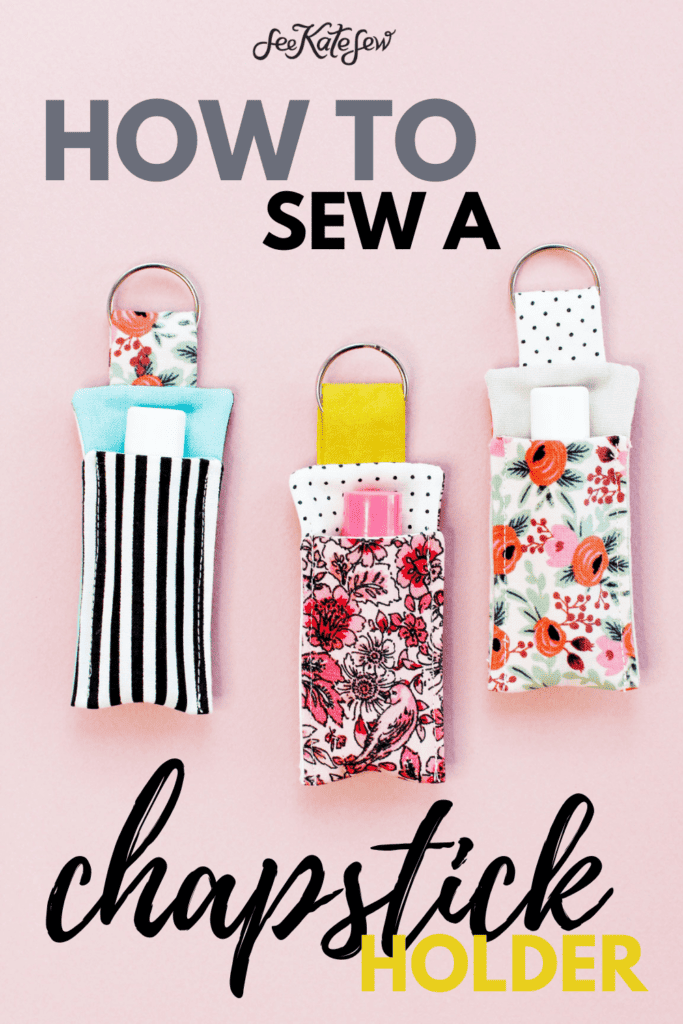 Slip your chapstick in the pocket and it's ready to use!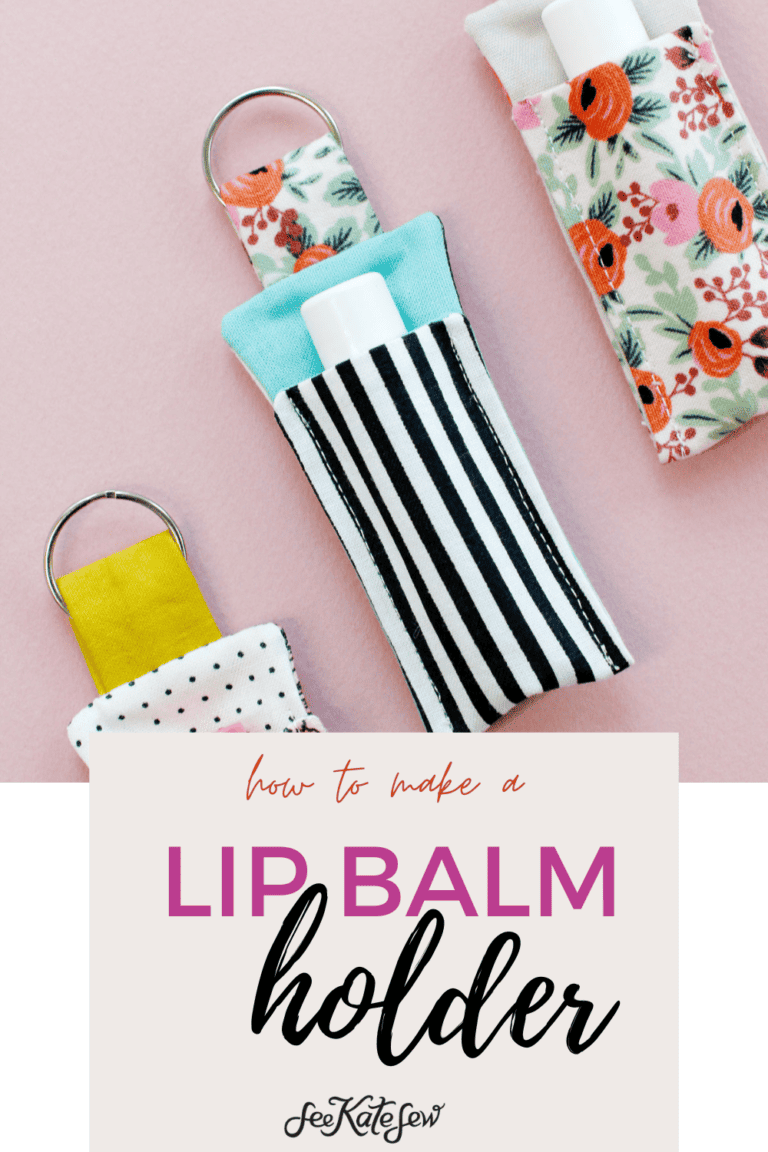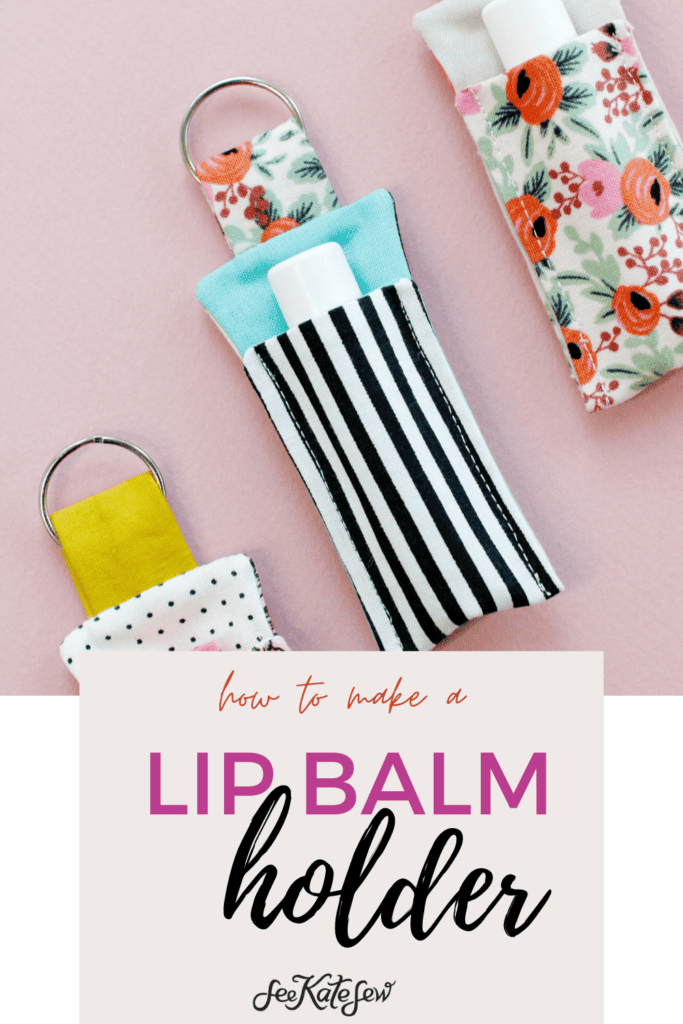 More sewing projects you might like
If you liked this DIY chapstick holder, here are a few similar projects!