Tiny little coin pouches are so fun to sew and maybe even more fun to stuff! This little coin pouch tutorial makes a perfectly sized mini pouch that is great for using as a little wallet.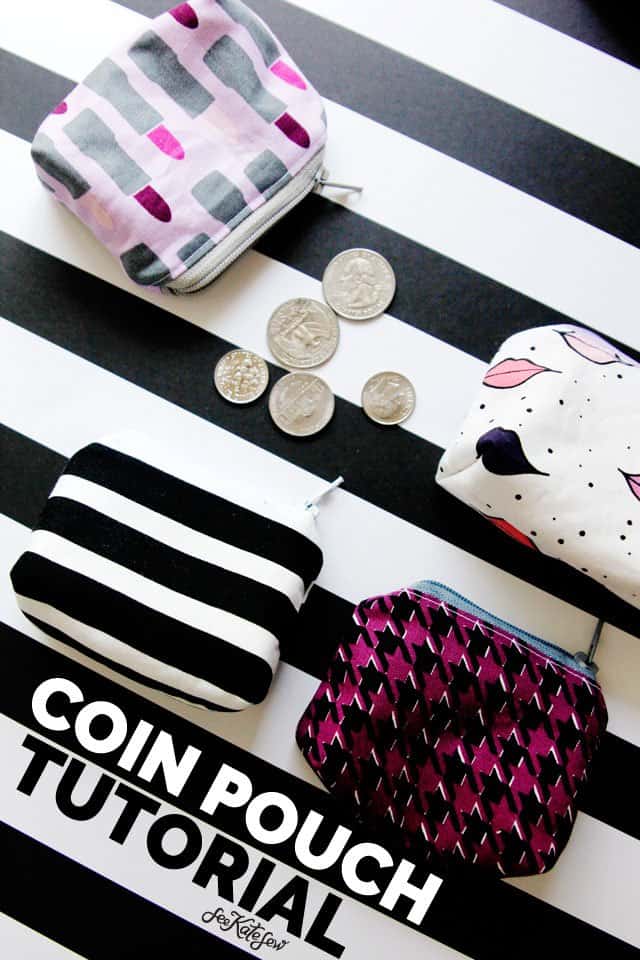 Since it's summer-time, a coin pouch is perfect for bringing change to the pool for snack breaks (ie junk food breaks, if you're my kids). Little coin pouches are also great for tiny little toys, too, maybe for your LOL doll clothes or similar tiny toys that always get lost!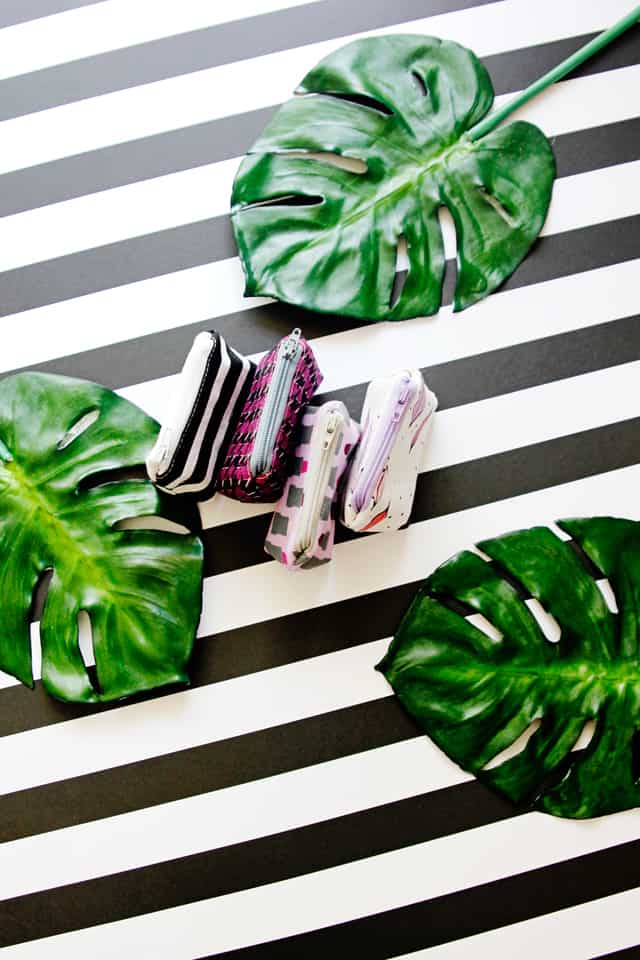 The coin pouch tutorial is very similar to the basic zipper pouch tutorial but it has a little modification on the bottom to give it some shape. There is a free pattern download in this post, just print it out and get sewing! So if you've made a basic zipper pouch, these coin pouches will be a breeze!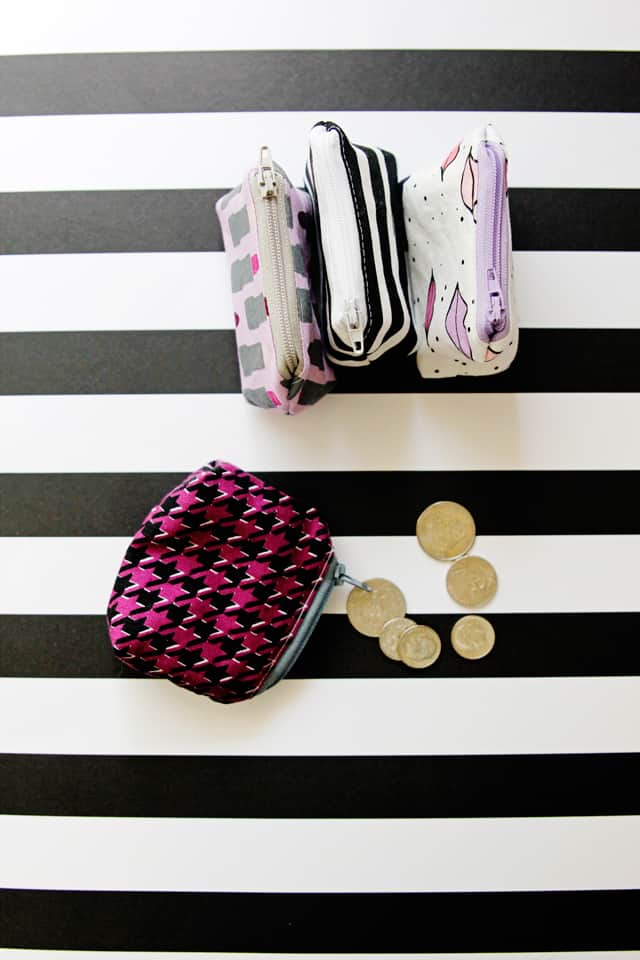 I definitely recommend making these in batches since they are just so cute! I'm using a longer zipper than required for these, I generally buy a big pack of longer zippers on Amazon so I always have a stash and then just trim them down as needed. But you only need a 5″ zipper if you are buying one to use.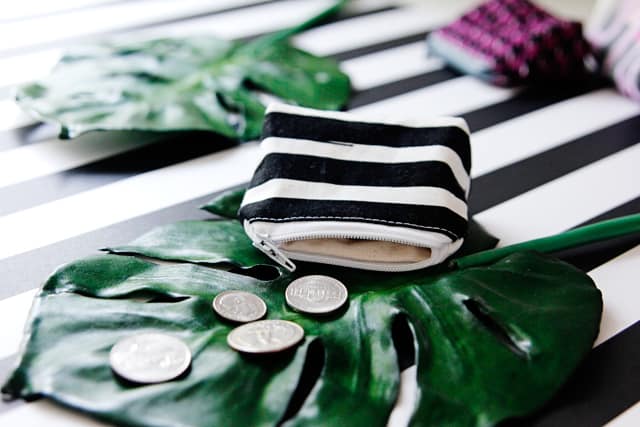 I lined these pouches with a canvas material to give them extra stability. If you don't have that in your stash, basic cotton will work just fine and/or you can use a more stable interfacing.
Let's get sewing!
Coin Pouch Tutorial Materials
-fat quarters of Kiss Me, Kate
-scraps of fusible interfacing
-scraps of canvas
–5″ zipper (or longer)
-pattern download (see below!)

Helpful tools
–acrylic ruler
–washable fabric marker
Coin Pouch Instructions
Use a 3/8″ seam allowance.
Cut 2 layers of main fabric, 2 layers of lining fabric, and 2 layers of fusible interfacing.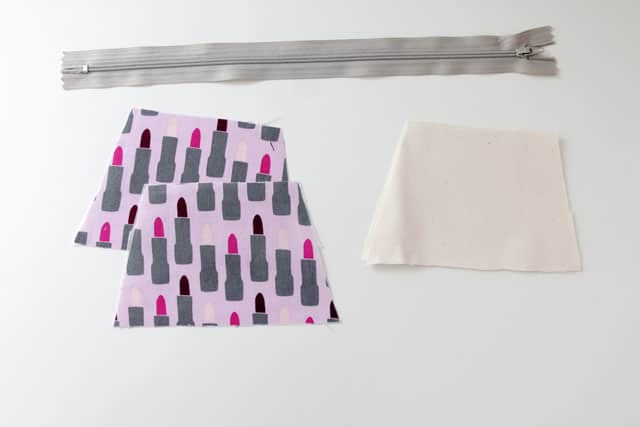 Fuse the interfacing to the back of the MAIN pieces.
If you've sewn a basic zipper pouch, this assembly will be basically the same! Lay the zipper face down on the main fabric and then put the lining face down on the zipper. Pin in place and sew.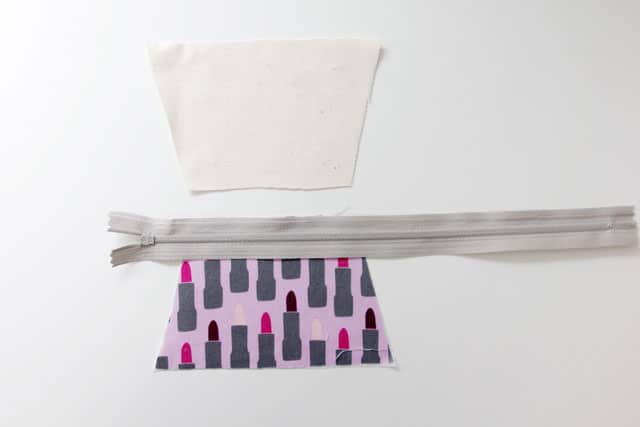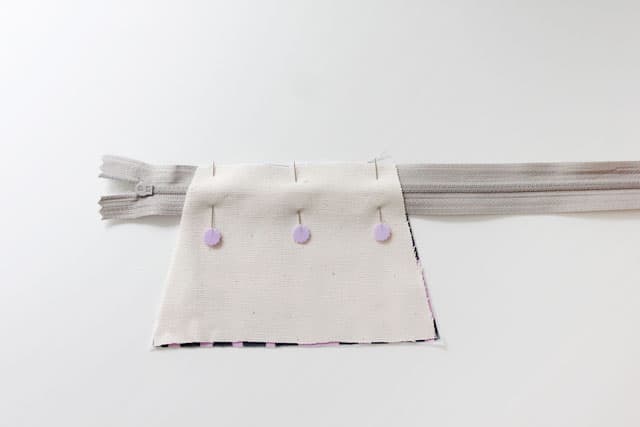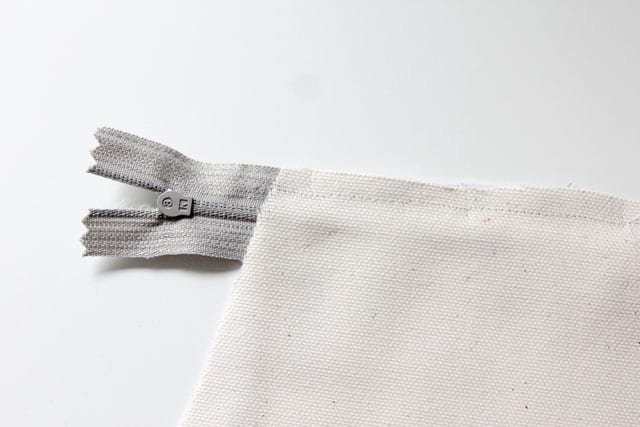 Turn and press. Press the seam allowance towards the main fabric and topstitch along the top of the main fabric to attach the fabric to the zipper.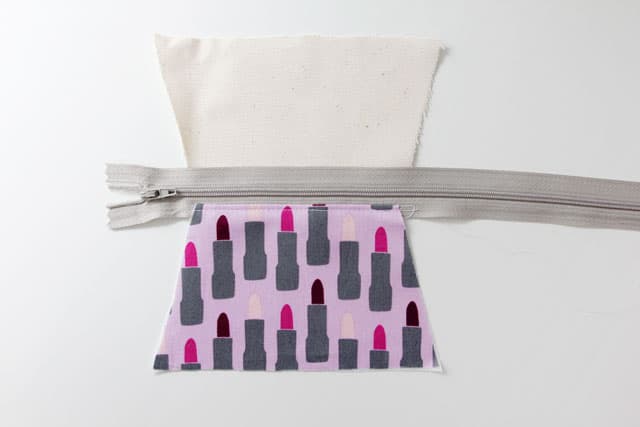 Repeat the first few steps with the other main and other lining pieces.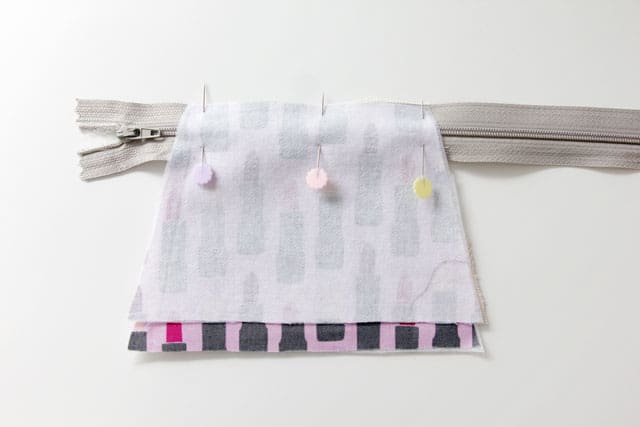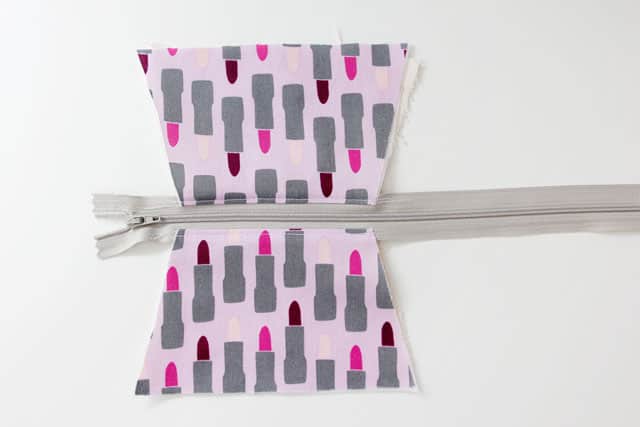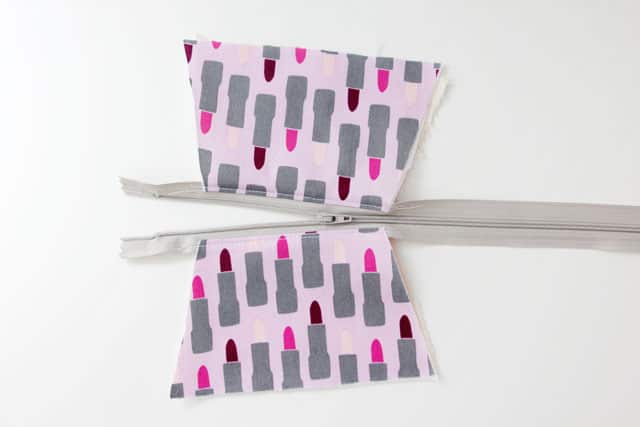 Open the zipper.
Pin right sides of the pouches together, matching up the corners and zipper. Sew the sides of the pouch, backstitching at each end.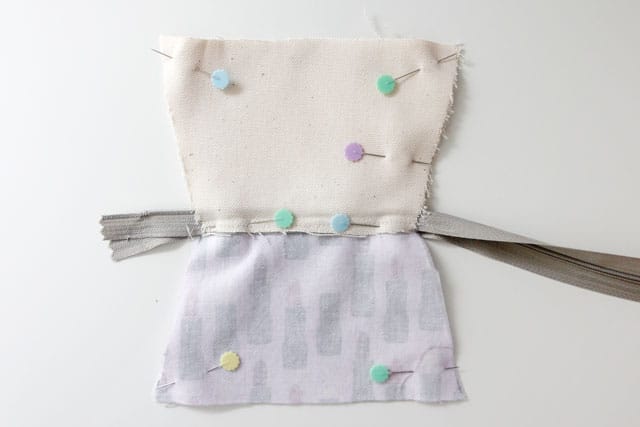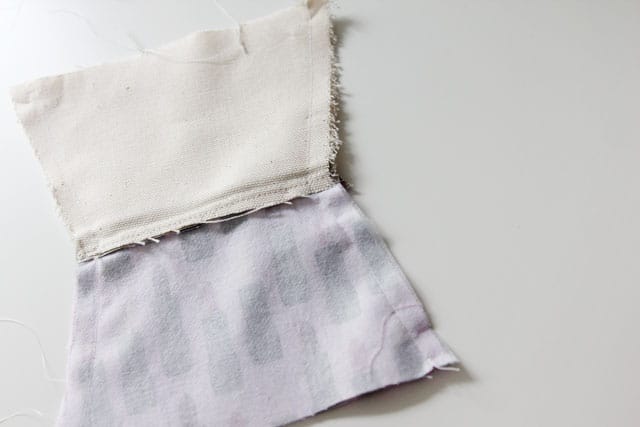 For this tutorial, we aren't sewing the bottom of the pouch together quite yet. Since the coin pouch is so small, we need to avoid as much bulk as possible and not sewing the bottom yet will help with that.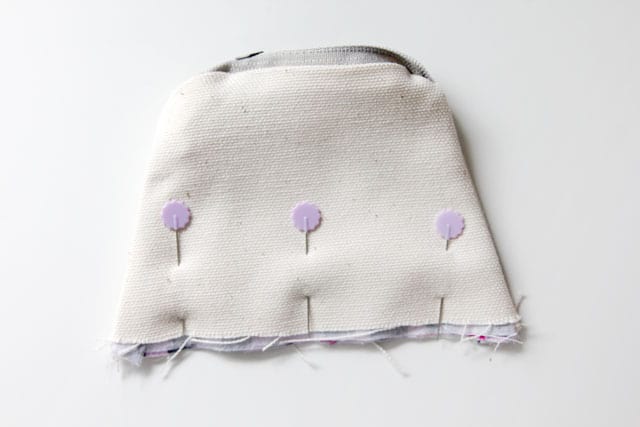 Turn the pouch so it is inside out and the layers of fabric are smooth. I like to give it a little press right now. Bring the bottom edges together and pin. Make sure they are lined up well. Then sew along the bottom.
Finish the bottom seam allowances with a serger or a zig zag stitch.
Smooth out the bag with your fingers and pinch the bottom of the bag, perpendicular to the side seam. Make sure the seams are as straight as possible. Sew 3/4″ from the corner, straight across. This will give the pouch the flat bottom we want, to give it some dimension and also allow it to stand up on its own. Repeat with second corner.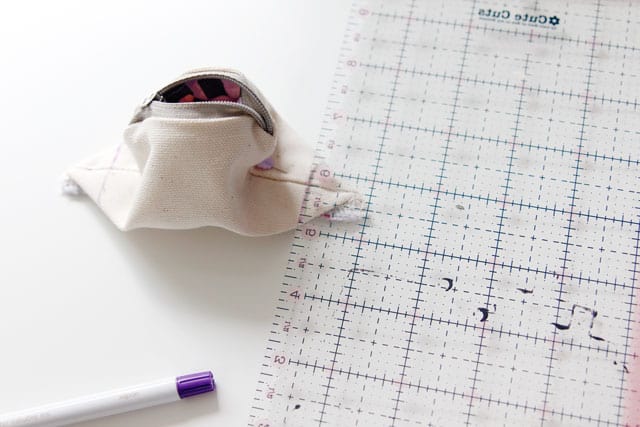 At this point you can trim the corner down to 1/4″ and serge or use fray check to finish the edges.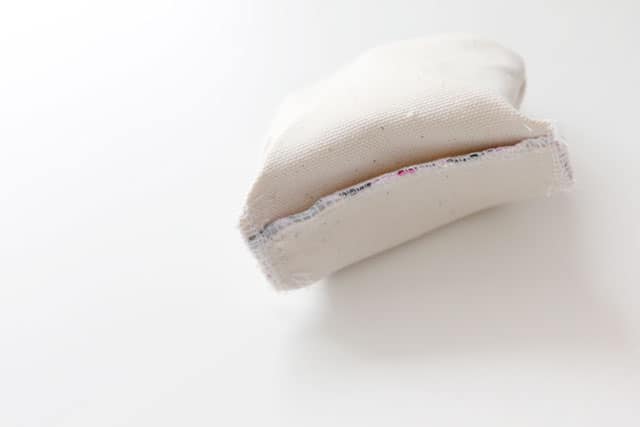 Turn right side out and you're done! SEW CUTE!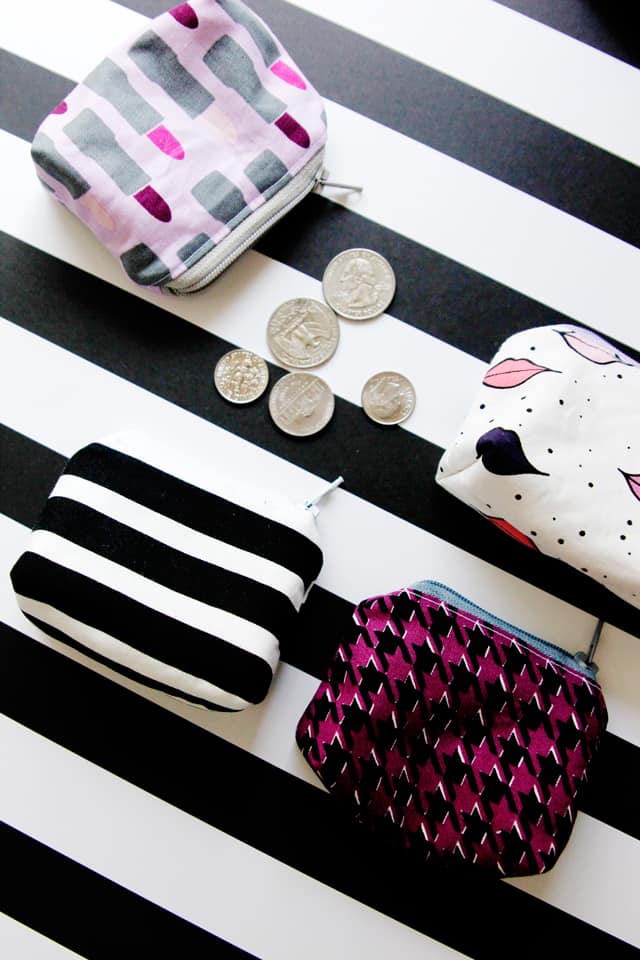 Check out more projects with Kiss Me, Kate here: