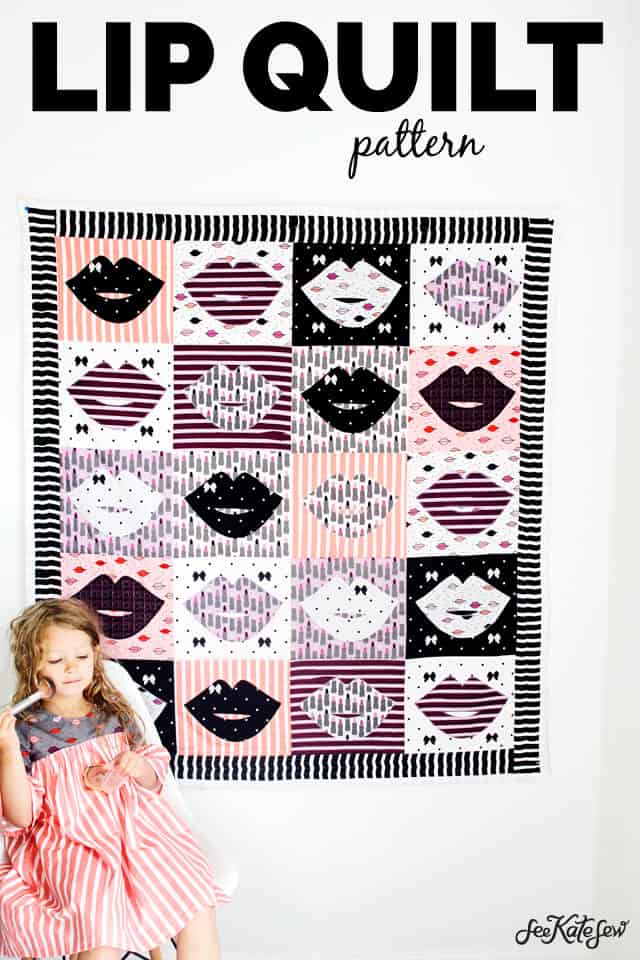 The Lip Quilt Pattern is available now! This fun quilt is a great one to showcase favorite fabrics with bold patterns. The lips are appliqué and stitched on with a blanket stitch. My favorite part is the striped border made with Nail Polish Stripe!
This pattern was designed in correlation with my new fabric line, Kiss Me, Kate, which starts shipping to stores in July!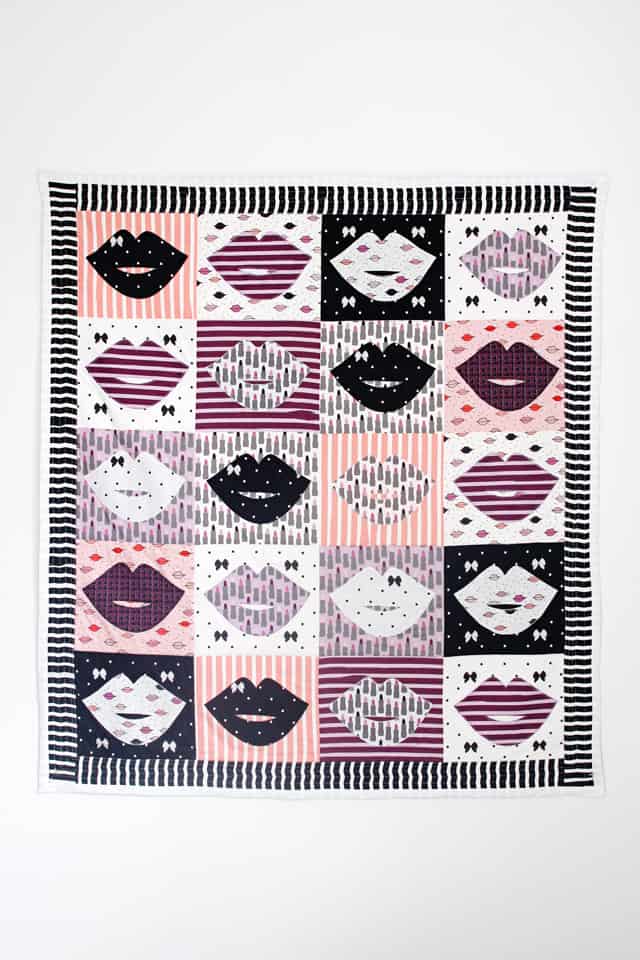 Since the fabric line isn't out yet, I also included a solid color way in the pattern, but you can also make up your own! Grab the pattern and get sewing!