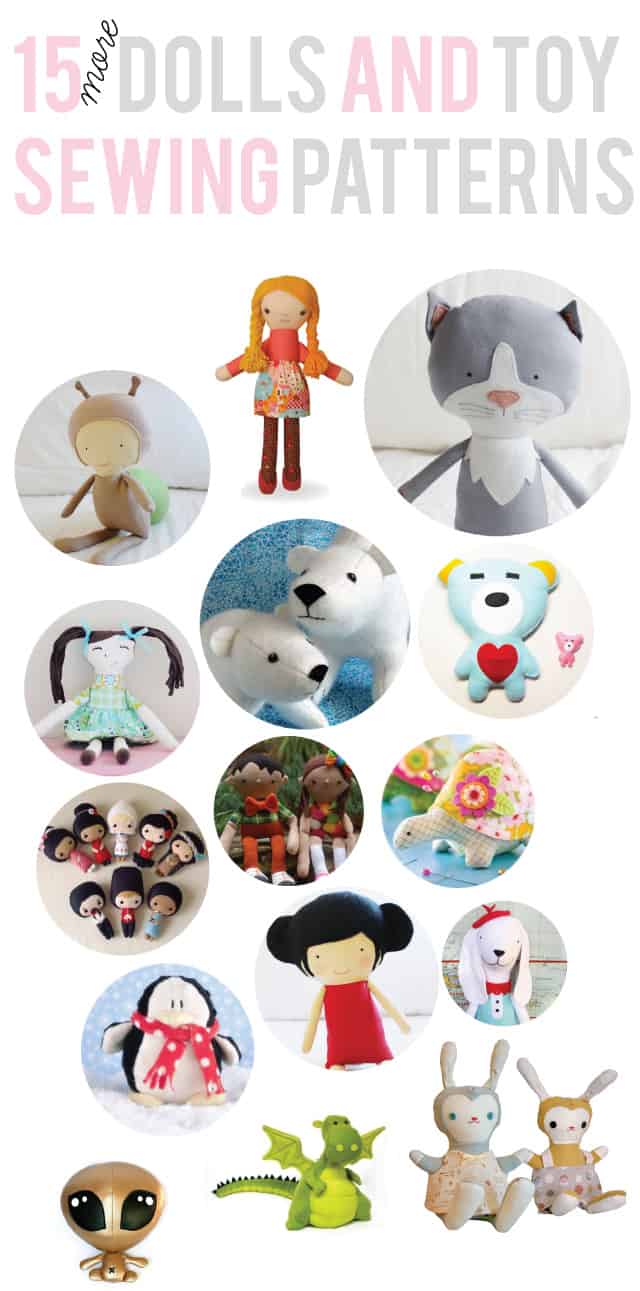 In February I wrote a post with 20 great doll and toy sewing patterns. Now that the holidays are here and I have toys on the mind, I gathered up 15 more doll and toy sewing patterns that are perfect for giving!
1. Elsa Doll
2. Snail Toy Sewing Pattern
3. Cat Toy sewing pattern
4. Ruby Lou doll
5. Flurry and Fluff Polar Bear toys
6. Felt Bear Pattern
7. International Dolls 
8. Family of Dolls
9. Henrietta Turtle Sewing Pattern
10. Paddy the Penguin
11. Ruby Doll Pattern
12. Madame Sausage Toy
13. Alien Baby
14. Dragon Pattern
15. Big Footed Bunny
Which one will you sew first?!