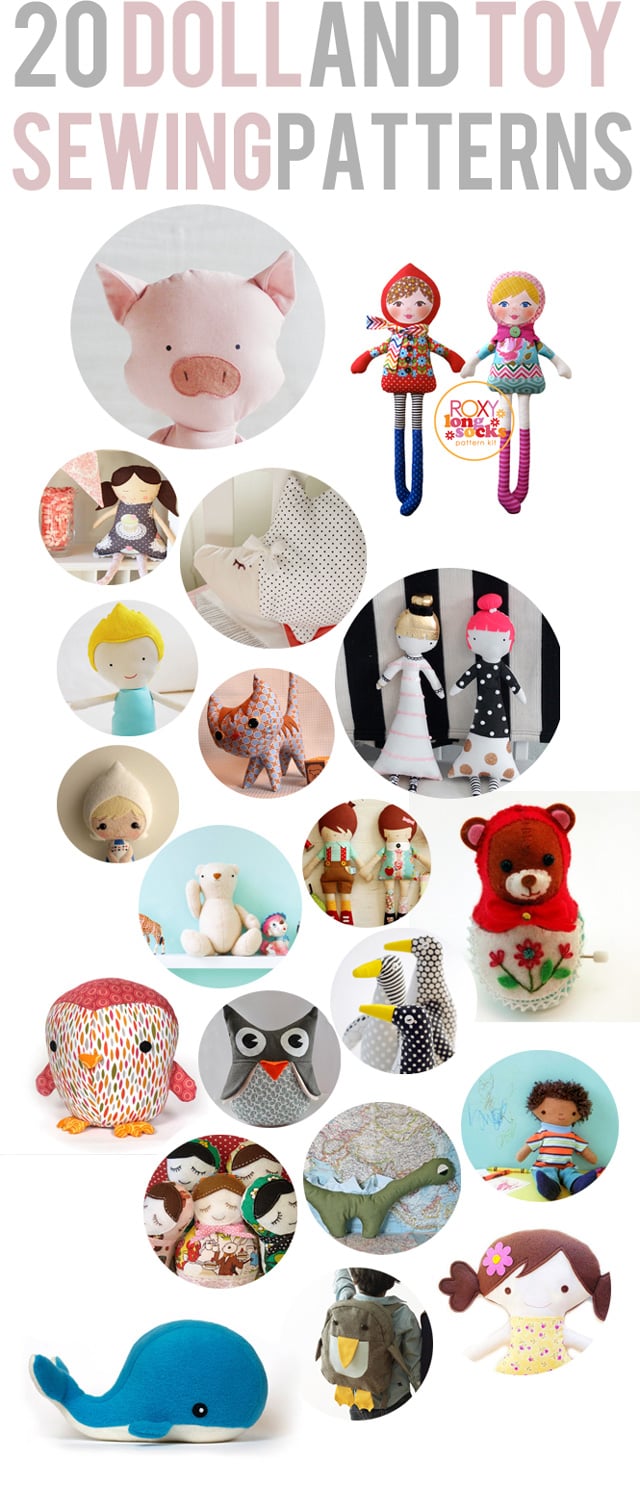 After sewing up a doll and a hedgehog for the new baby, I have to say, I'm hooked on doll sewing! Here are a few more toys and doll sewing patterns that would be so fun to sew and give! 
1. piglet softie
2. roxy longsocks kit
3. make-a-doll pattern and tutorial
4. jumbo hedgehog pillow 
5. sky and tad boy doll 
6. pointy kitty pattern
7. the doll face sewing pattern
8. dutch girl pdf pattern
9. bjorn bjornson teddy bear

10. hans doll stuffed toy
11. cute penguin pattern
12. DIY owl softie
13. purl bee penguin pattern
14. japanese wind-up felt doll kit
15. babushka softie
16. rawr! dinosaur plushie
17. the eddie doll
18. whale plush
19. penguin backpack pattern

20. girl and boy doll



What's your favorite?