It's tutu time! We love making DIY doll clothes and tutus are a wardrobe staple! This craft is super quick and easy – it's a great one to make with your kids! All you need a roll of tulle and some elastic. We made these for the Top Knot Dolls made from my fabric with Riley Blake! You can read more about them in this post- there's also a video to show you how to assemble them. These Doll Panels are also a great craft for kids!
You can make these tutus for any size doll, stuffed animal or even child. But if you want to make them with doll panels, you can find the doll fabric online at Amazon, Fabric.com or Etsy! I made a video showing how to assemble and stuff them. There are 3 different dolls, Petunia with pink hair, Violet with purple hair, and Daisy with black hair.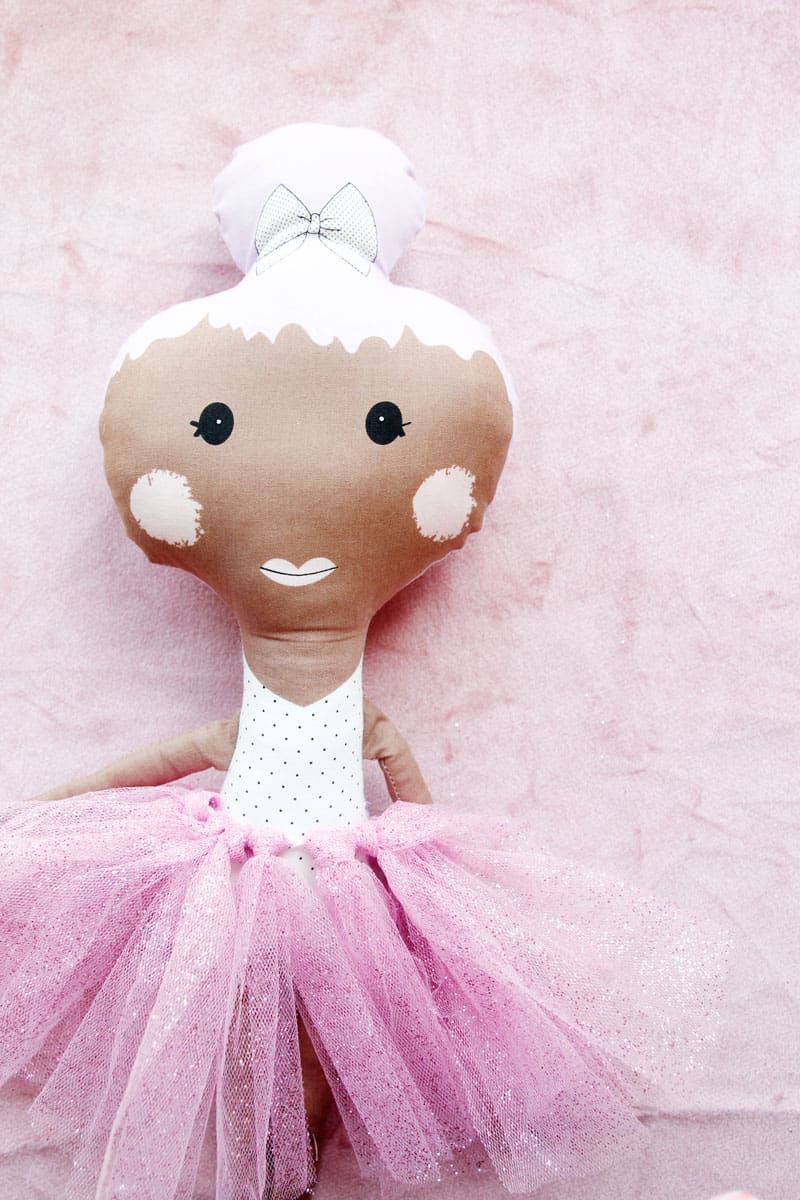 This one is made with glitter tulle! The glitter definitely goes everywhere but I think it has an extra ballerina effect.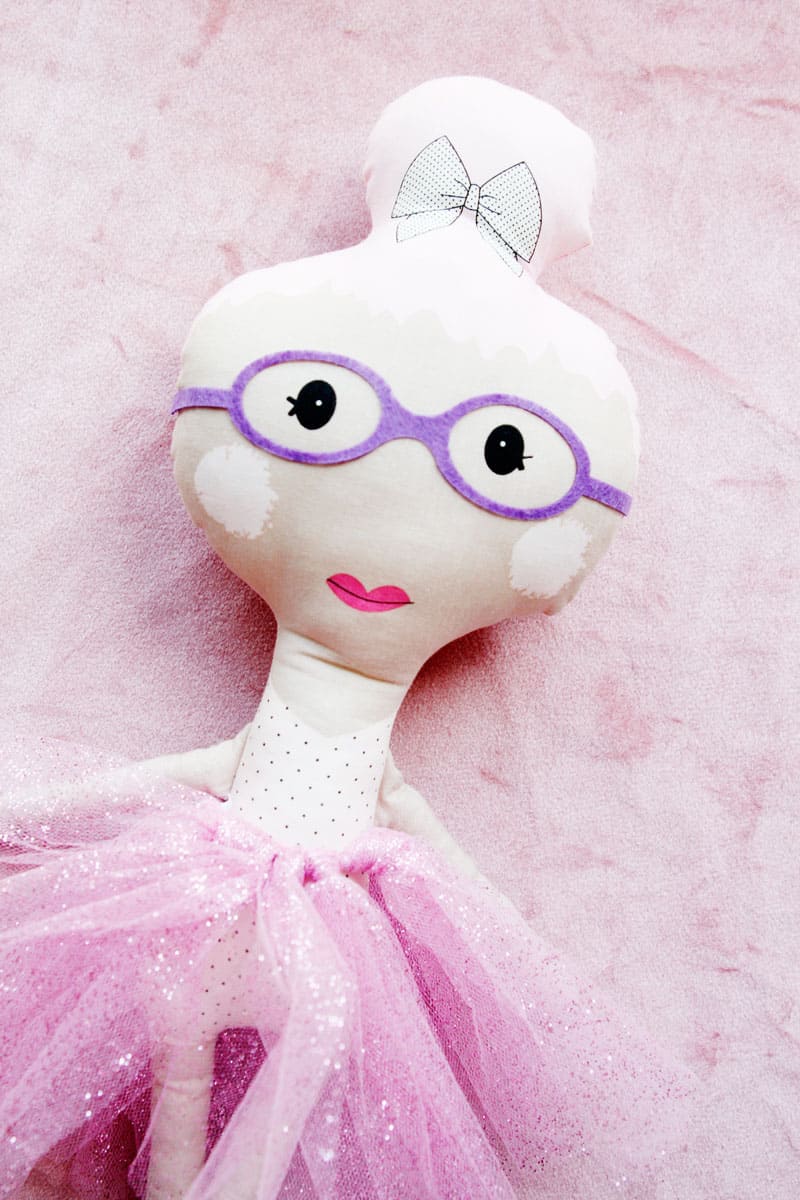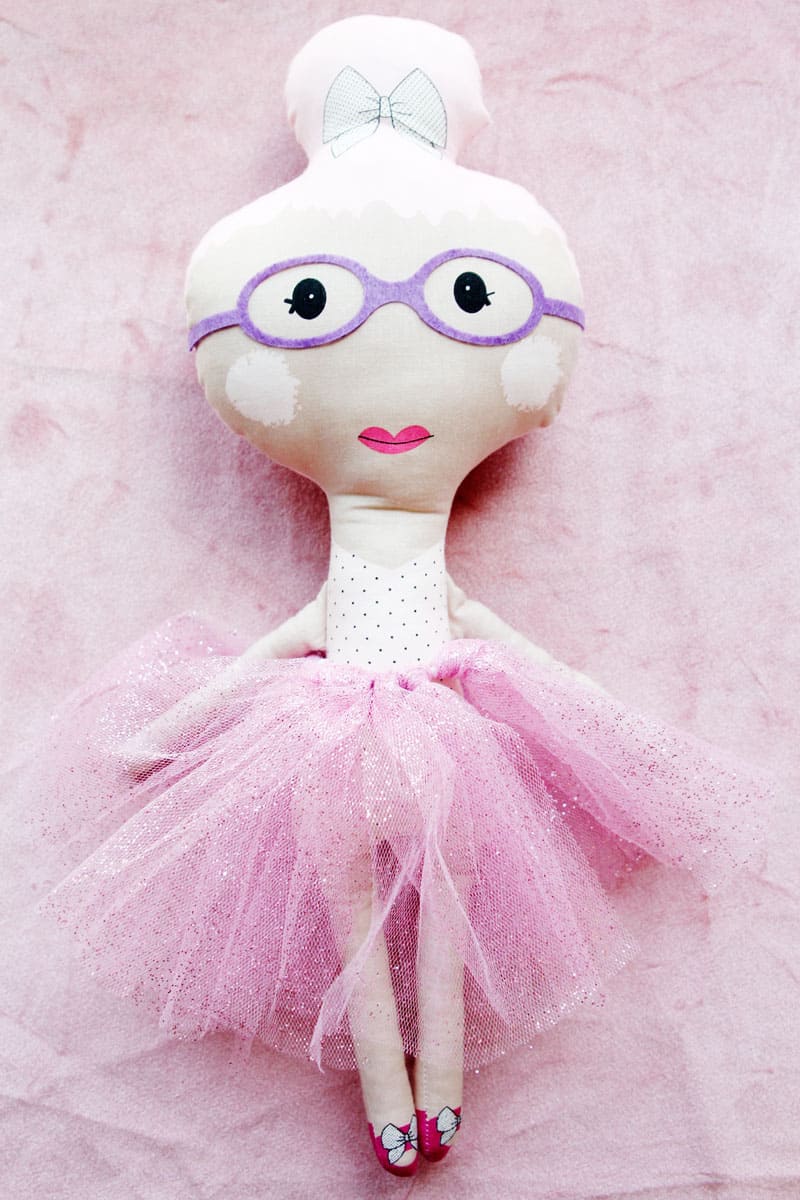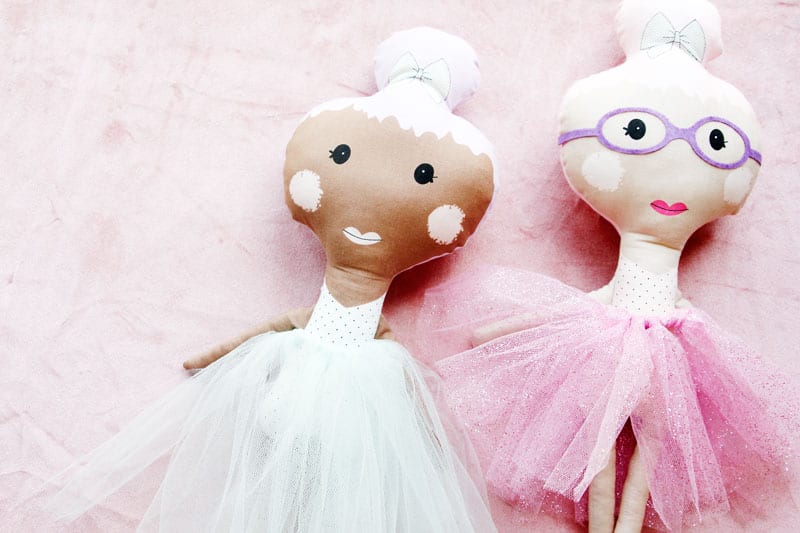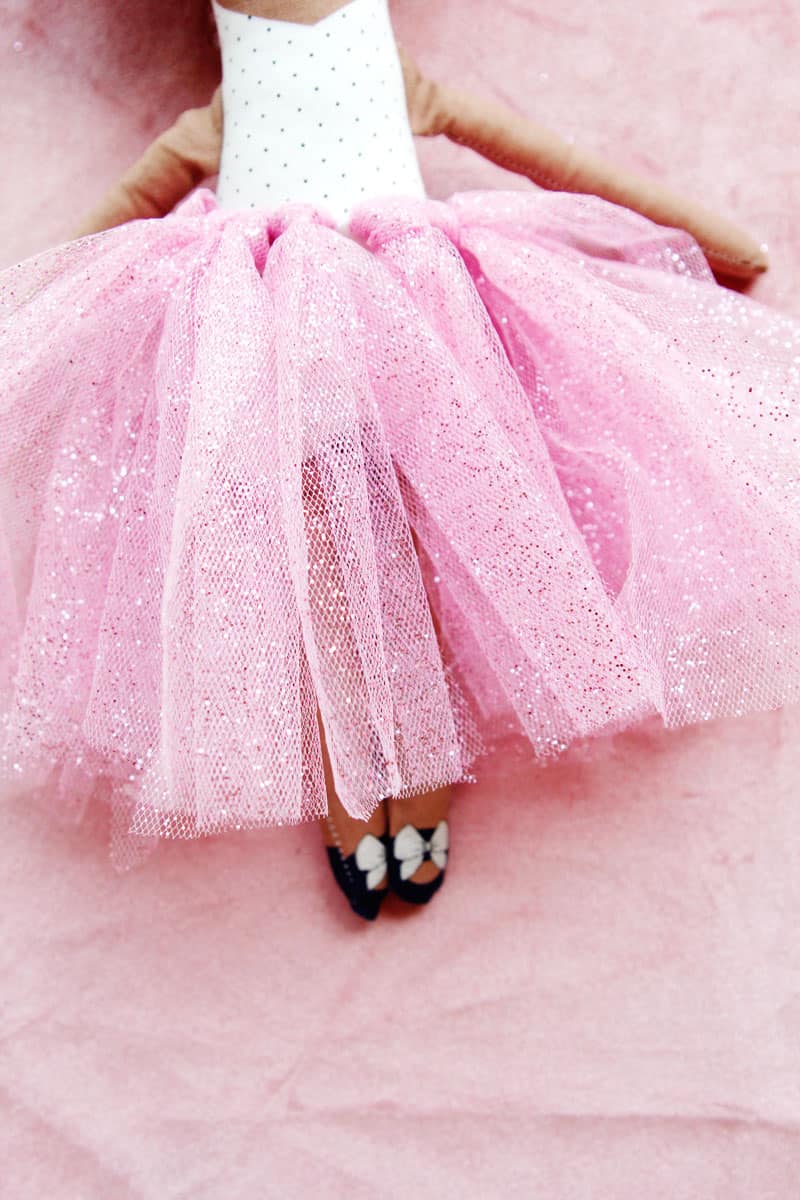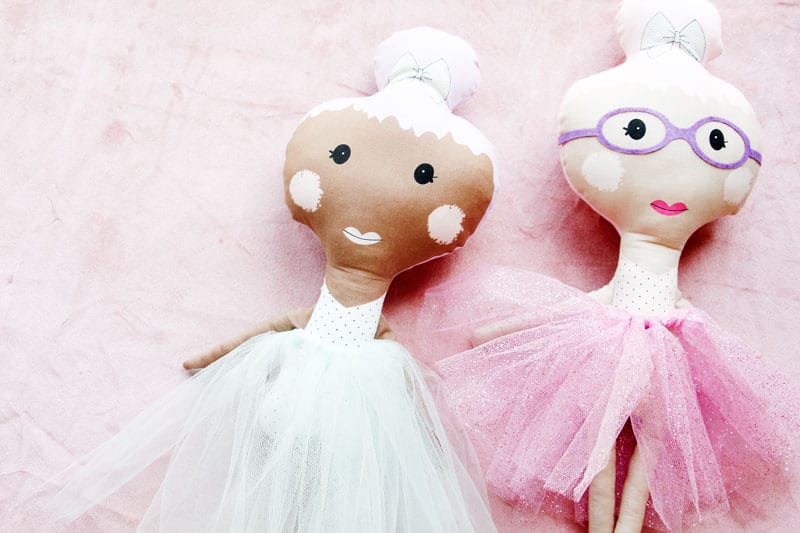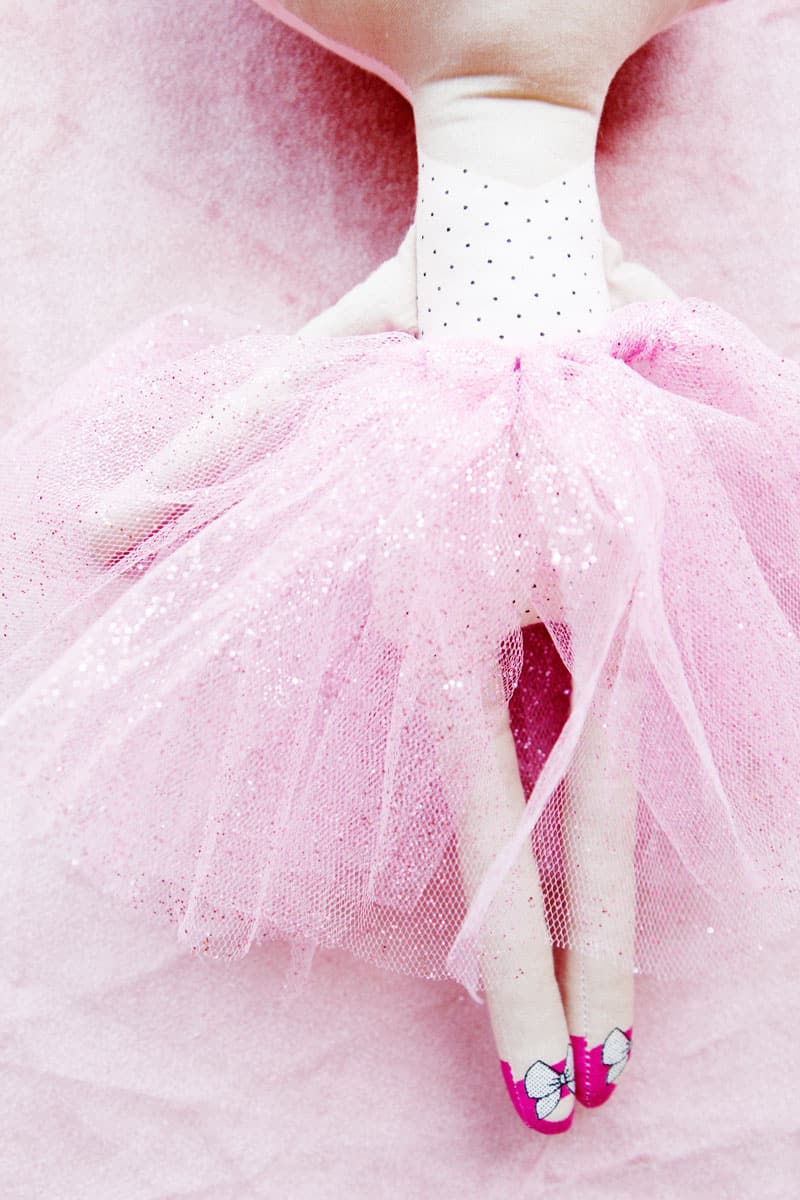 Materials//
–6″ tulle  – this comes on a roll which is so nice for storage and also makes cutting easier!
–glitter tulle is messy but pretty!
–1/4″ elastic
Instructions//
Cut a bunch of strips of tulle 2 times as long as you want the skirt to finish. You can always trim it later so don't worry if it is too long at first.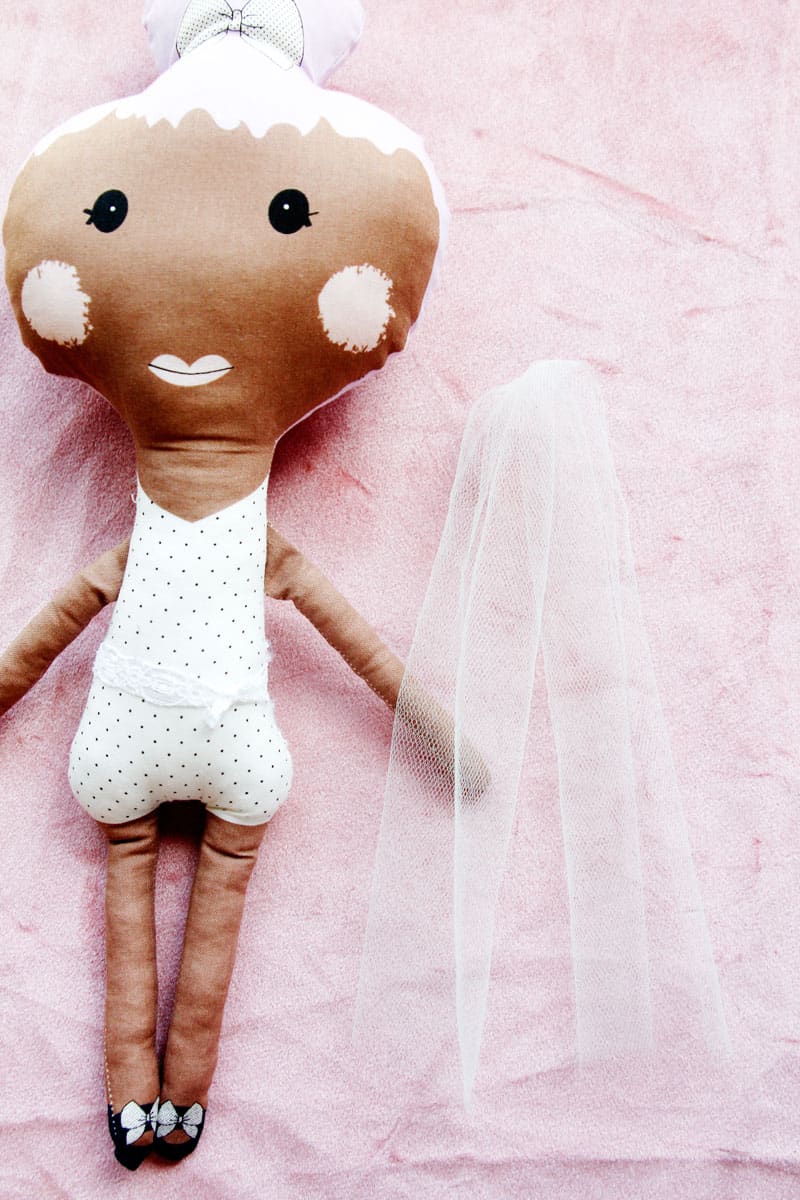 Fold it in half and tuck the loop underneath the elastic.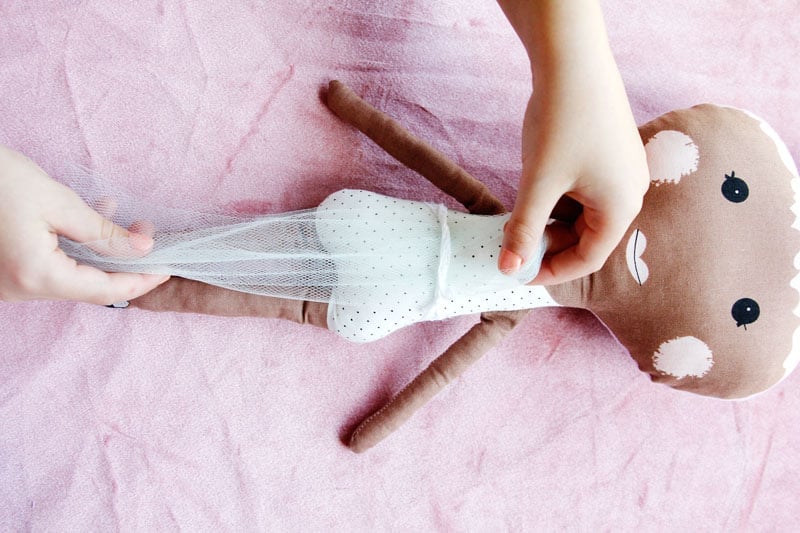 Pull the loop out enough so you make an opening.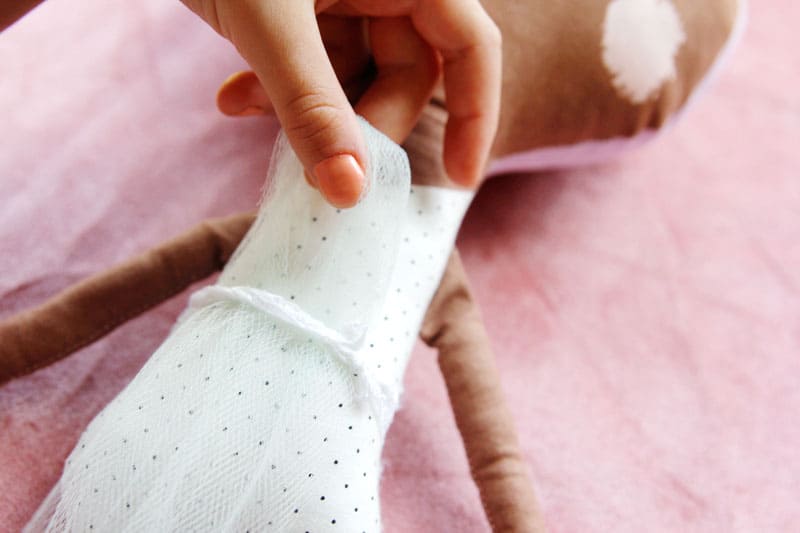 Then pull the two ends through the loop.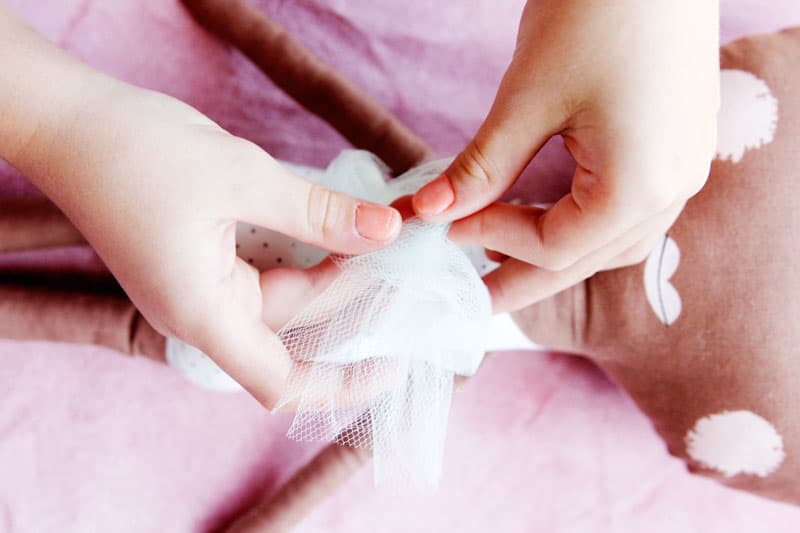 Pull and repeat! You can make the skirt as thin or full as you want!