This burp cloth tutorial originally appeared on Gugu Guru! Burp cloths are such a great baby gift and so nice to have around with a new baby! This burp cloth pattern includes a download and instructions for making the softest clothes!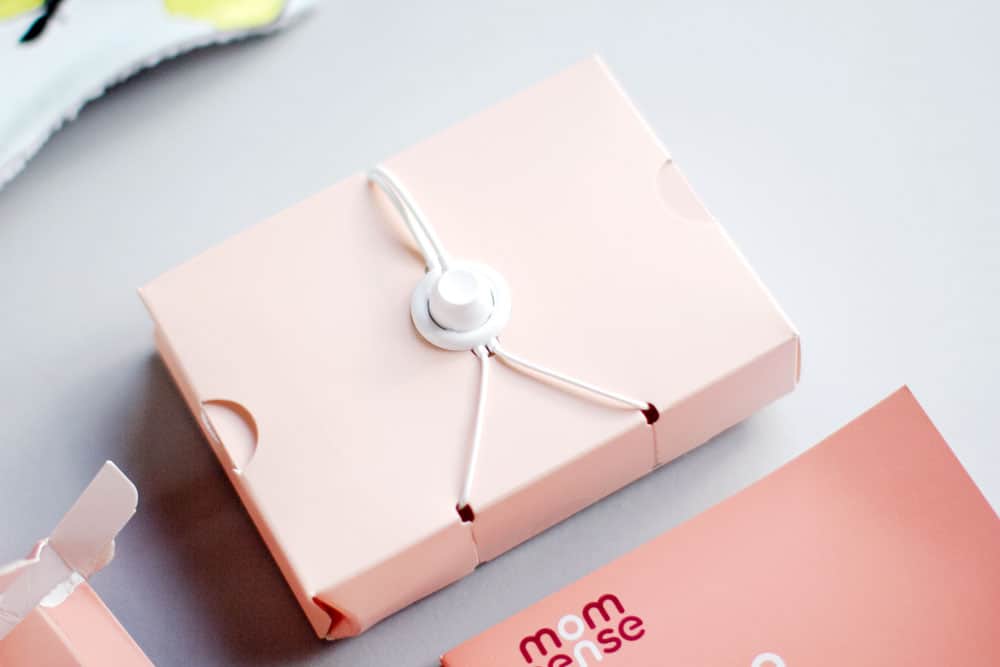 We partnered with Momsense for this tutorial for Breastfeeding Awareness Month! The Momsense Smart Breastfeeding Meter is a new product that tracks how much your baby is eating!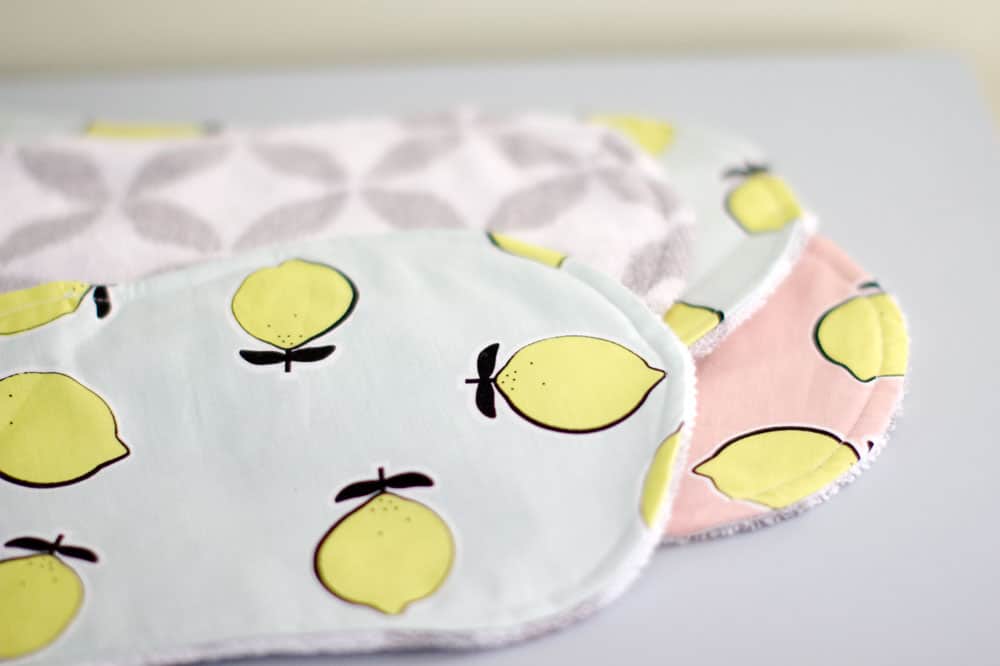 Today we're making burp cloths lined with absorbent towel material! I thought lemon fabric would be cute since we're talking about eating! The back of the cloths are made from a towel. You can either use a pre-made towel or terry cloth material for the backing.
Let's get sewing!
Burp Cloth Materials

-See Kate Sew Burp Cloth Pattern
-a store-bought towel or terry cloth material
-1/4 yard cotton
Burp Cloth Tutorial
Print out the burp cloth pattern at 100% (do not scale). Cut off the overlap and tape the 3 pages together. It will look like this: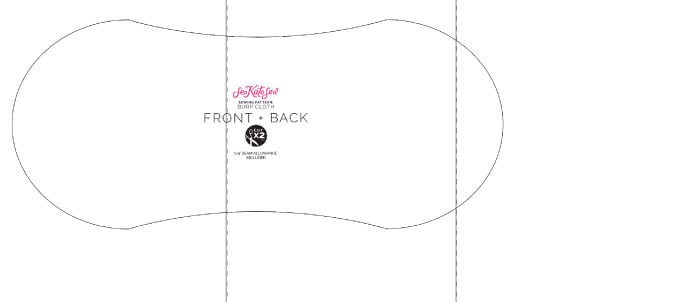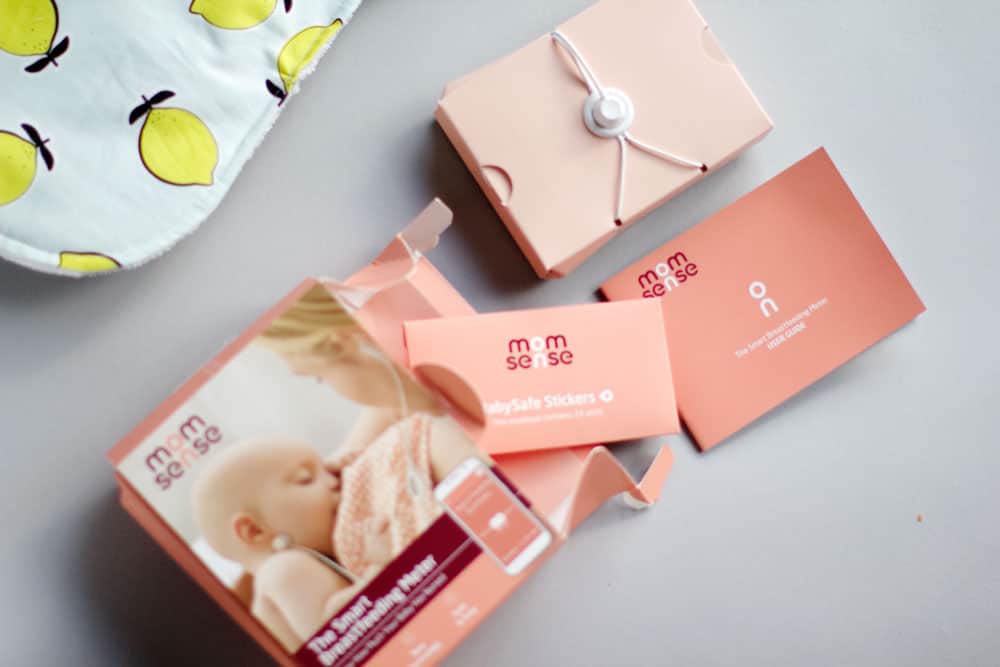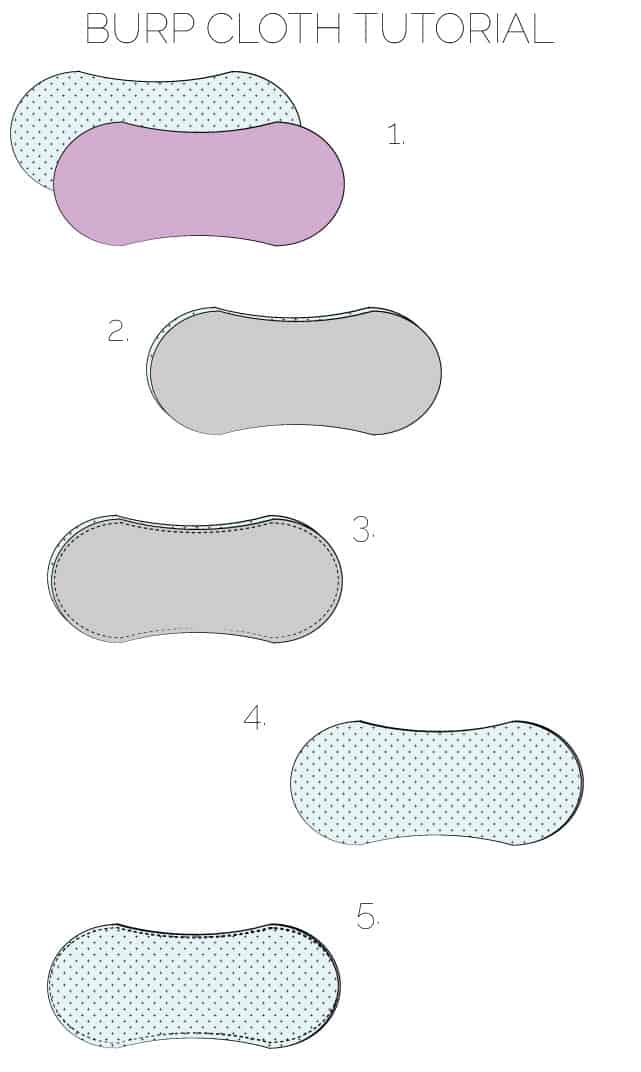 Use the pattern piece to cut out 1 piece from cotton and 1 piece from your towel material.
Put the cotton piece on top of the towel piece with the right sides together.
Pin and sew the front and back together 3/8″ from the edges, leaving a 2-3″ opening on one side.
Turn the burp cloth right side out through the opening you left. Press. Turn the opening edges in.
Topstitch around the cloth 1/4″ from the edge. The opening will be closed as you do this.
You're done! A little stack of these make a really cute shower gift (maybe paired with a Momsense meter!).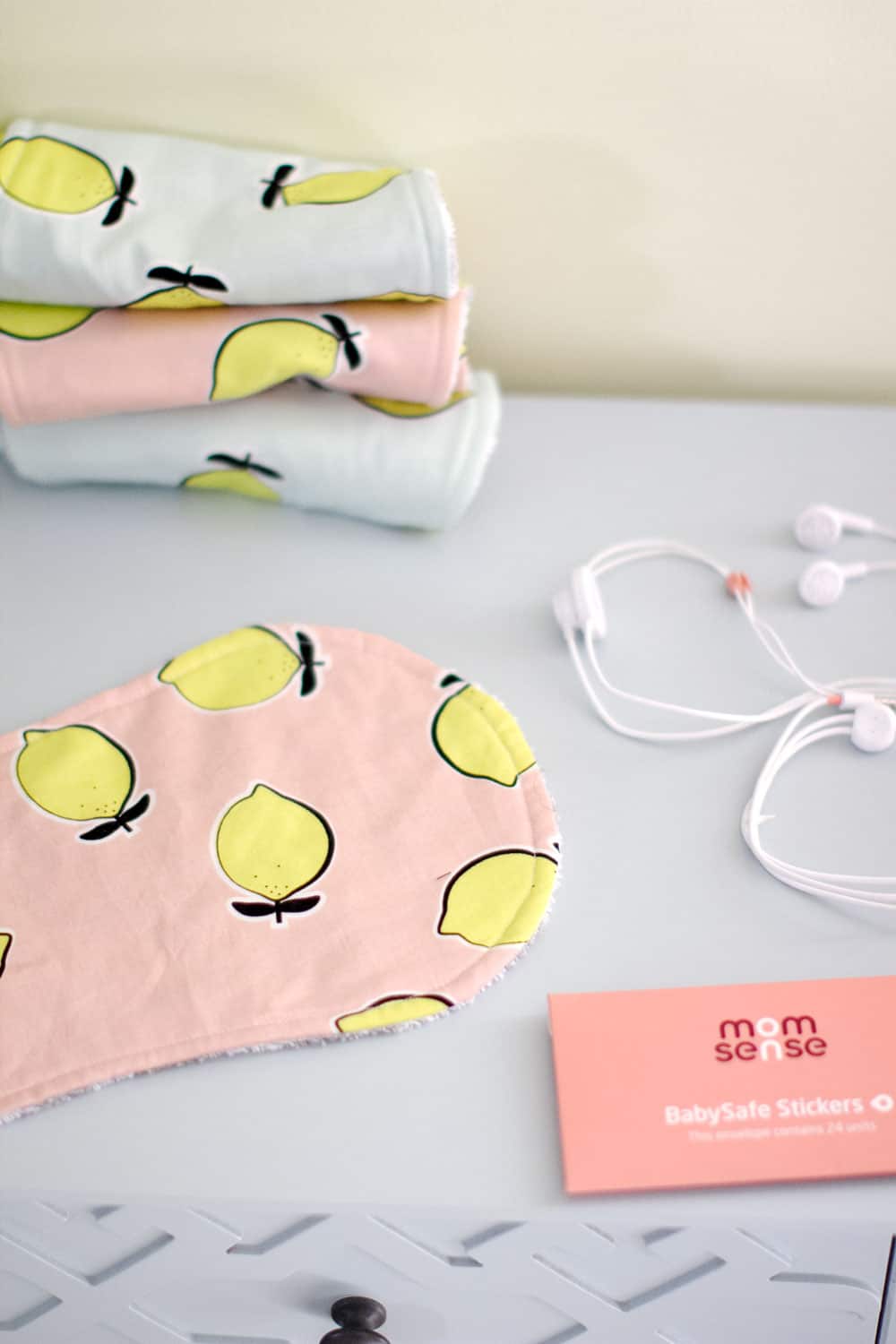 Happy Burping!
More Baby Projects