Make your own monogram baby onesie with this simple tutorial! These monogram baby onesies are made with infusible ink – so they won't peel or fade! Infusible ink is a Cricut product and is so cool!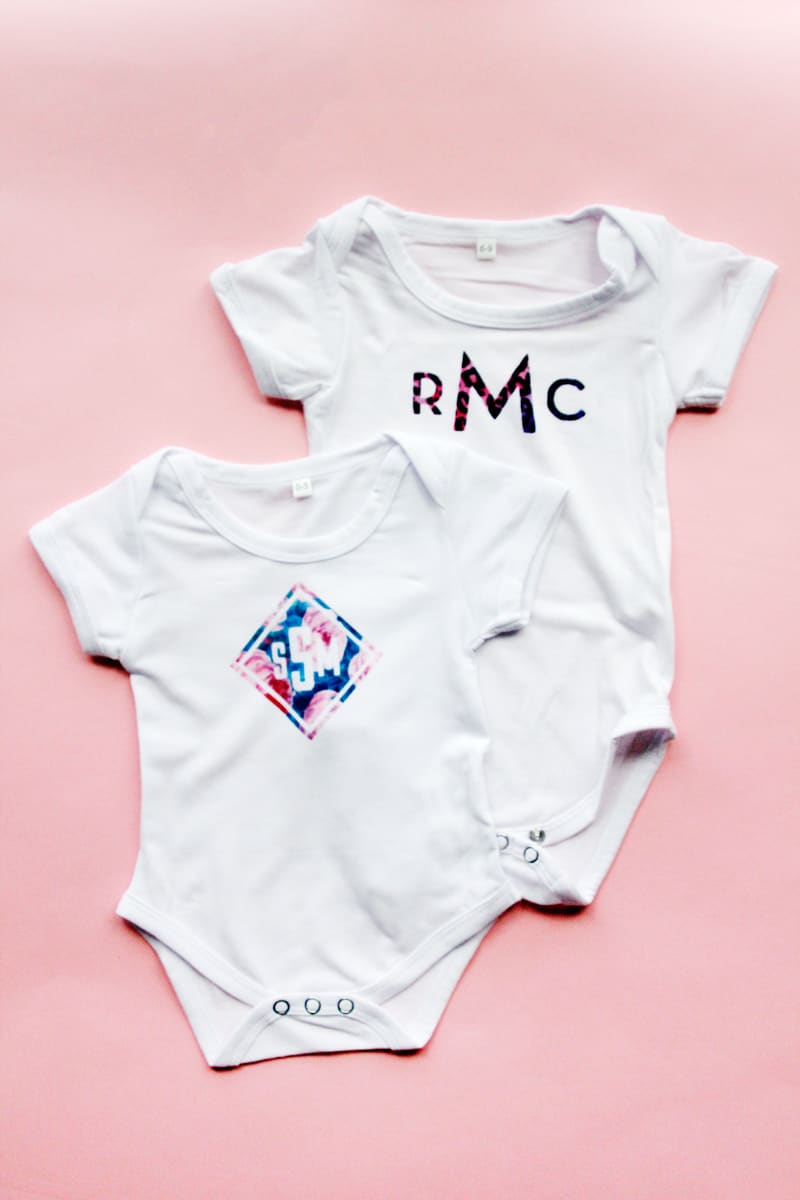 I used Cricut Infusible Ink for these onesies and they turned out awesome! If you haven't used Cricut's new Infusible Ink, read my tutorial all about it. It's basically a sheet of paper/ink that you heat to fuse to the special onesie. It's super easy and you can use any cutting machine to cut it out! The ink infuses into the bodysuit so it won't fade or peel.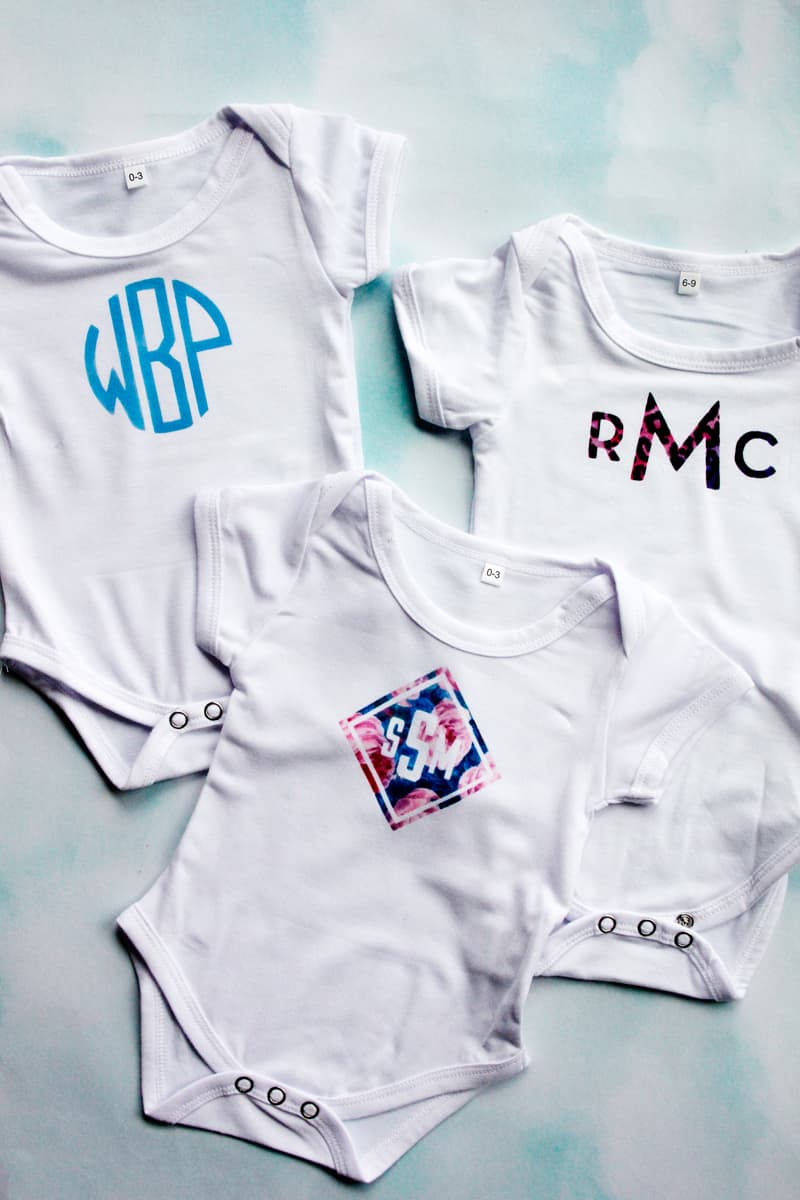 I used the free monogram maker at Mark and Graham to make custom monogram designs for a few different babies! There are a bunch of designs to choose from and it's fun to play around with. You can also create your own in Photoshop or a similar program if you want!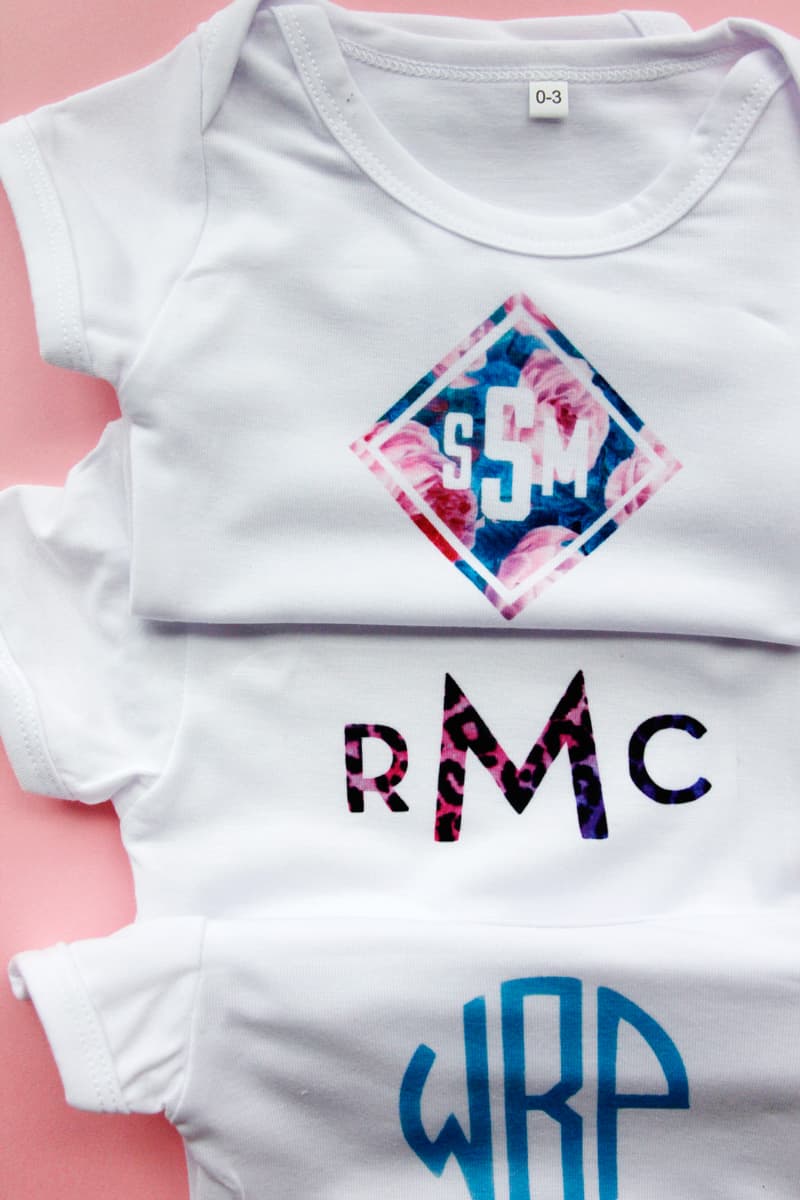 Materials for Monogram Baby Onesie
–Cricut Infusible Ink (I used the blue solid from this pack, the rose floral from this pack and the leopard print from this pack)
–Cricut Onesie Blanks
–Cricut Cutting Machine (Any!)
–Cricut EasyPress 2, 6″x7″
How to generate a monogram
First, create your monogram and upload it to Design Space. Adjust the size as needed. Then hit the green MAKE IT button.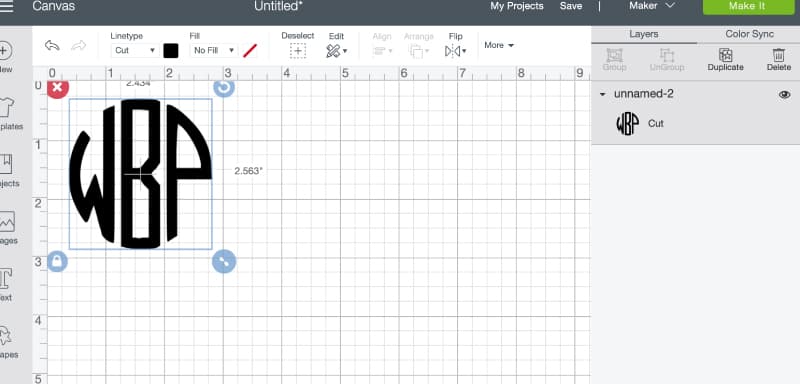 Make sure that Mirror is on by clicking on the little dot so it turns green. Infusible ink needs to be cut out backwards just like iron-on vinyl.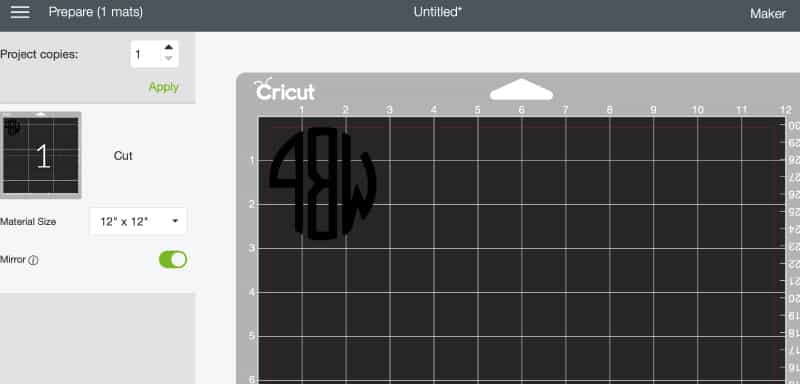 How to use infusible ink
Load up your machine with the ink of the infusible ink face up. You just need the basic blade for this material.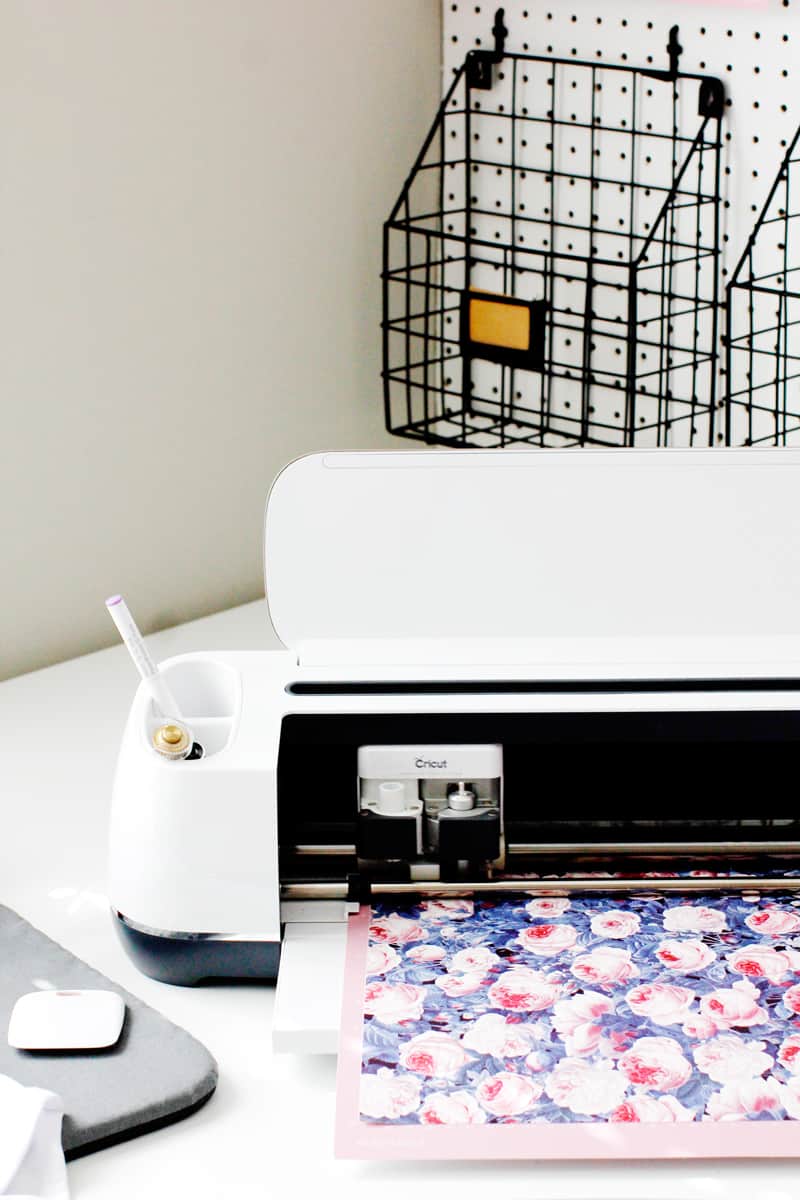 Weed it just like iron-on vinyl. Infusible ink is super easy to weed, it feels just like paper and the pieces are easy to pull out with your fingers. While you weed, set your EasyPress to 400*.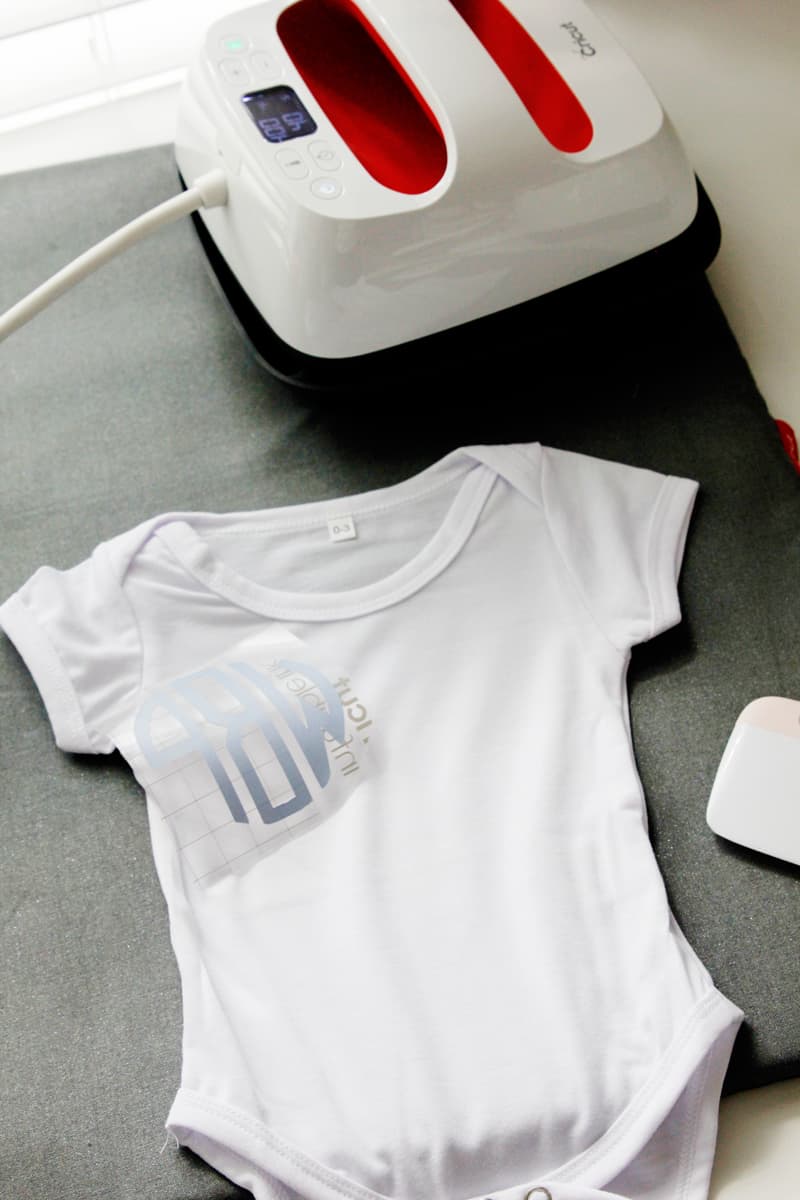 Line up the design where you want it on the onesie. *TIP* make sure the heat plate lays FLAT on the onesie by dodging the trim and seam allowances as much as possible.
Heat and hold for 30-40 seconds and remove plastic and paper backing. It's really that easy!