The Easy BABY Dress Pattern is finally here! This is the matching baby size version of the Easy Summer Dress Pattern! My girls live in these dresses all summer long (and then wear them with leggings in the winter)! They are super fun to sew and really fast and easy! The sleeves are elastic straps so there are no closures – no zipper, no button, no loop! So it's very easy to get on and off and fast to sew!
I'll be sharing a few different versions of this dress this week, including a few hacks and add-ons! This one shown below is one of my favorites. It's made of a polka dot poplin cotton. Poplin is so lightweight and has a nice hand – perfect for summer apparel! This particular fabric is from fabric.com and it has 2% Lycra in it so it's does have a little tiny bit of stretch but is still a woven fabric. The Easy Baby Dress Pattern is made for woven fabrics, just like the original Easy Summer Dress for girls. The best part about that is you can use any of your favorite quilting cottons for it!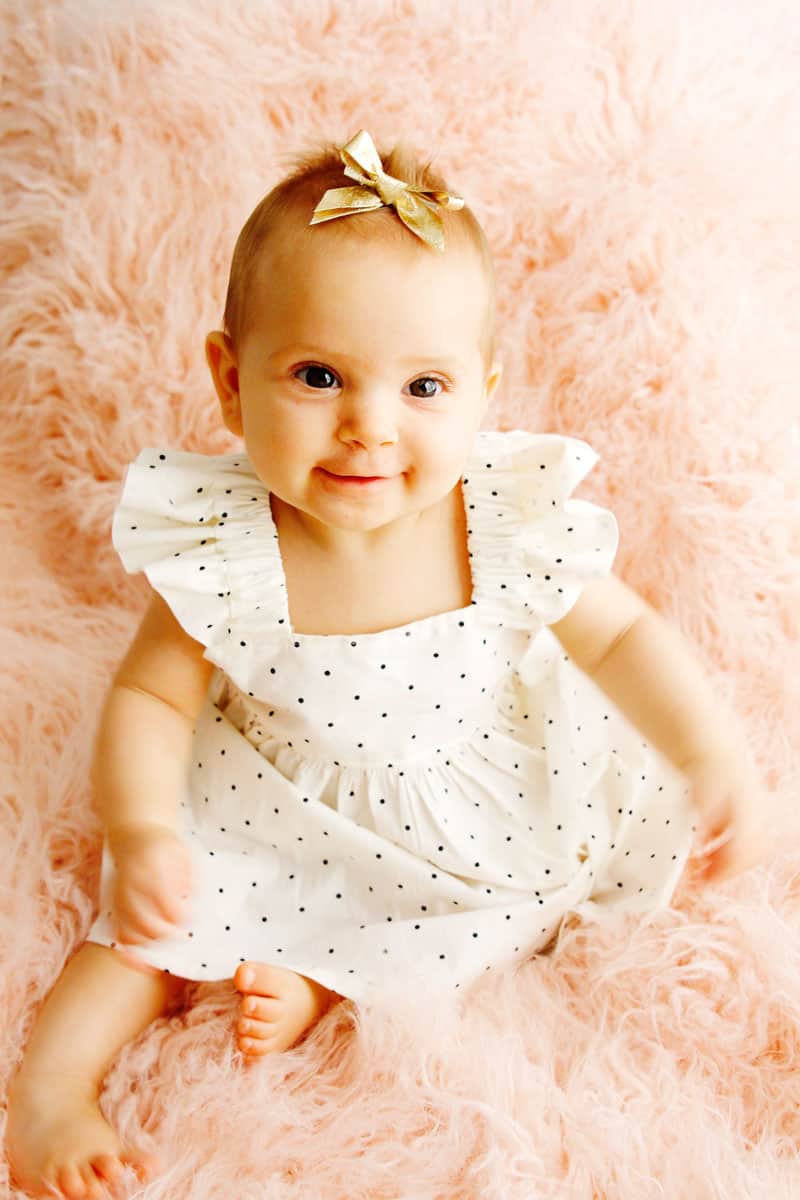 The ruffle sleeve is one of my favorite parts of the dress, it's just so cute and ruffly! But you can also leave it off like in this post. The Easy BABY Dress pattern includes sizes newborn, 0-3 months, 3-6 months, 6-12 months and 12-18 months. Then the Easy Summer Dress Pattern picks up at size 2-10!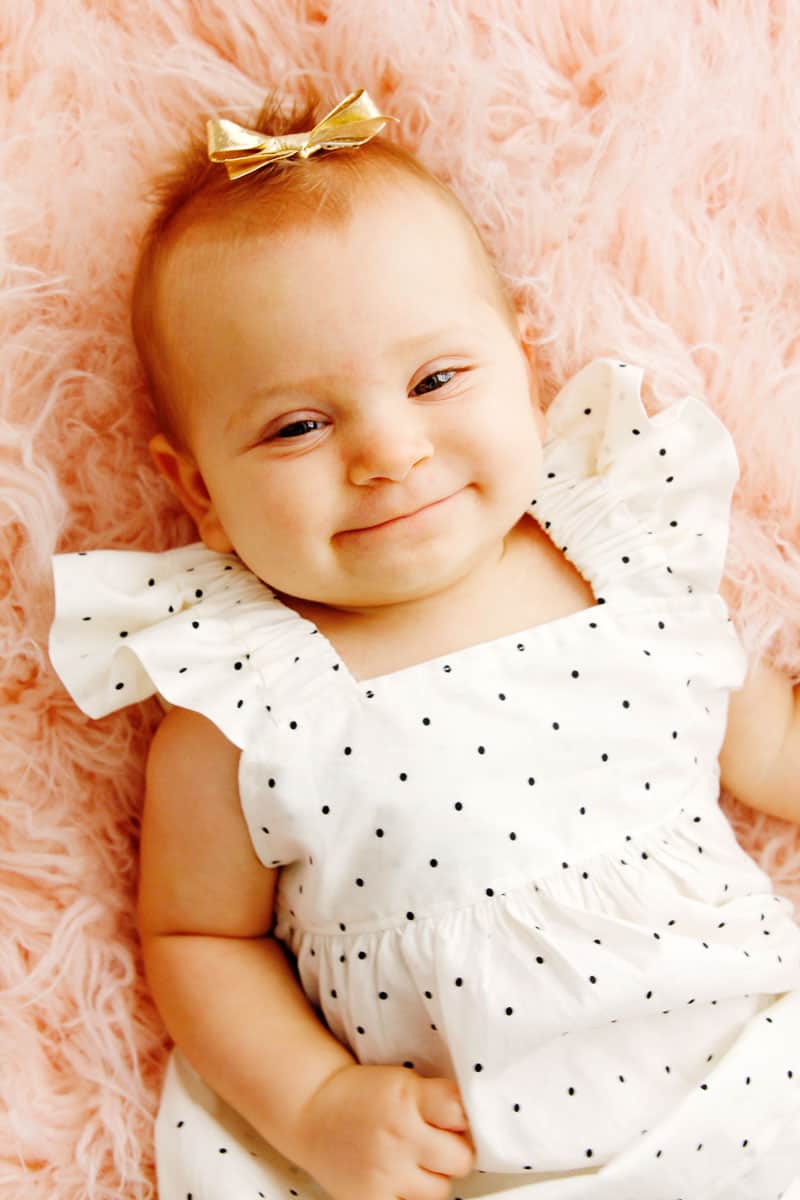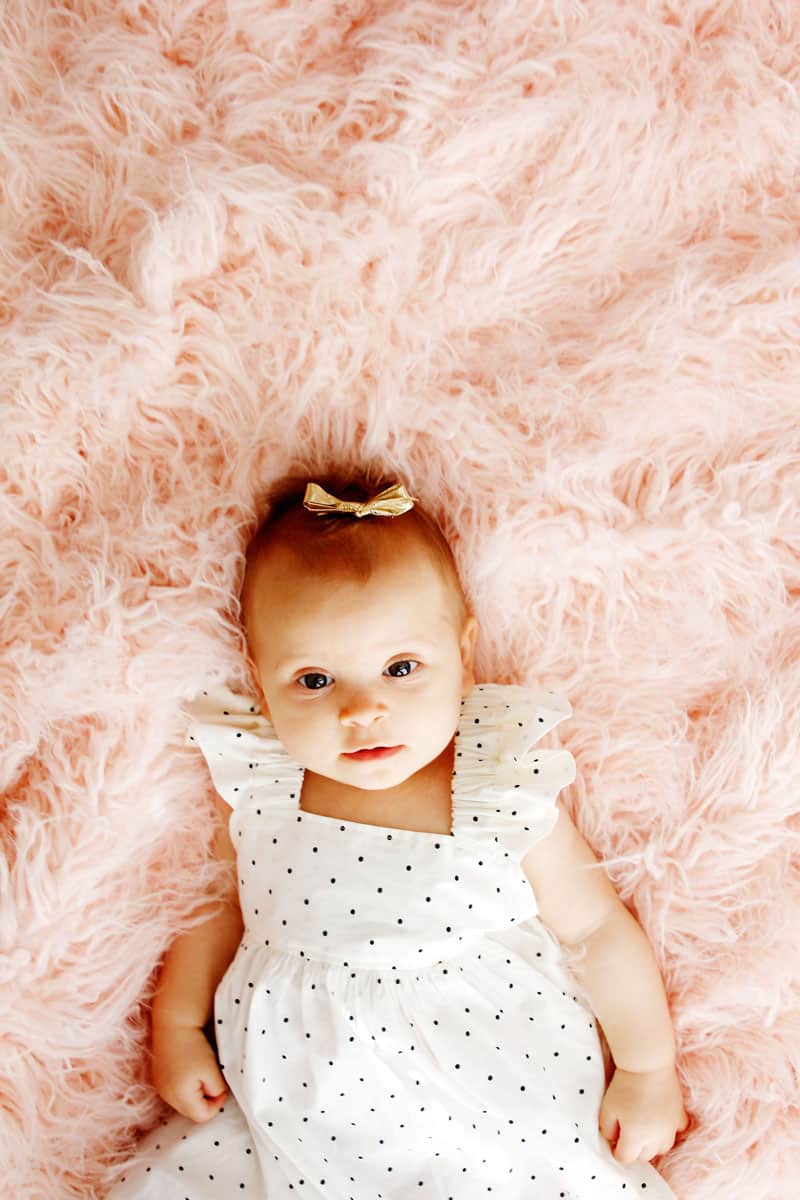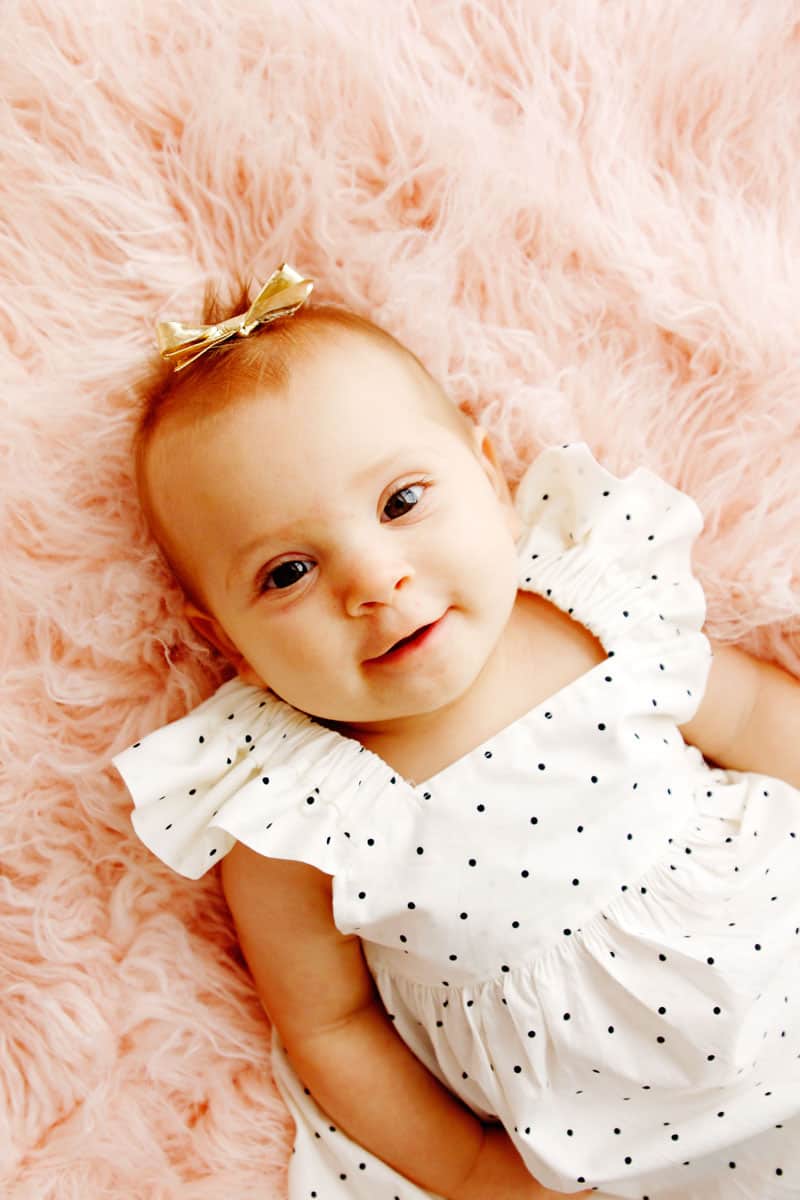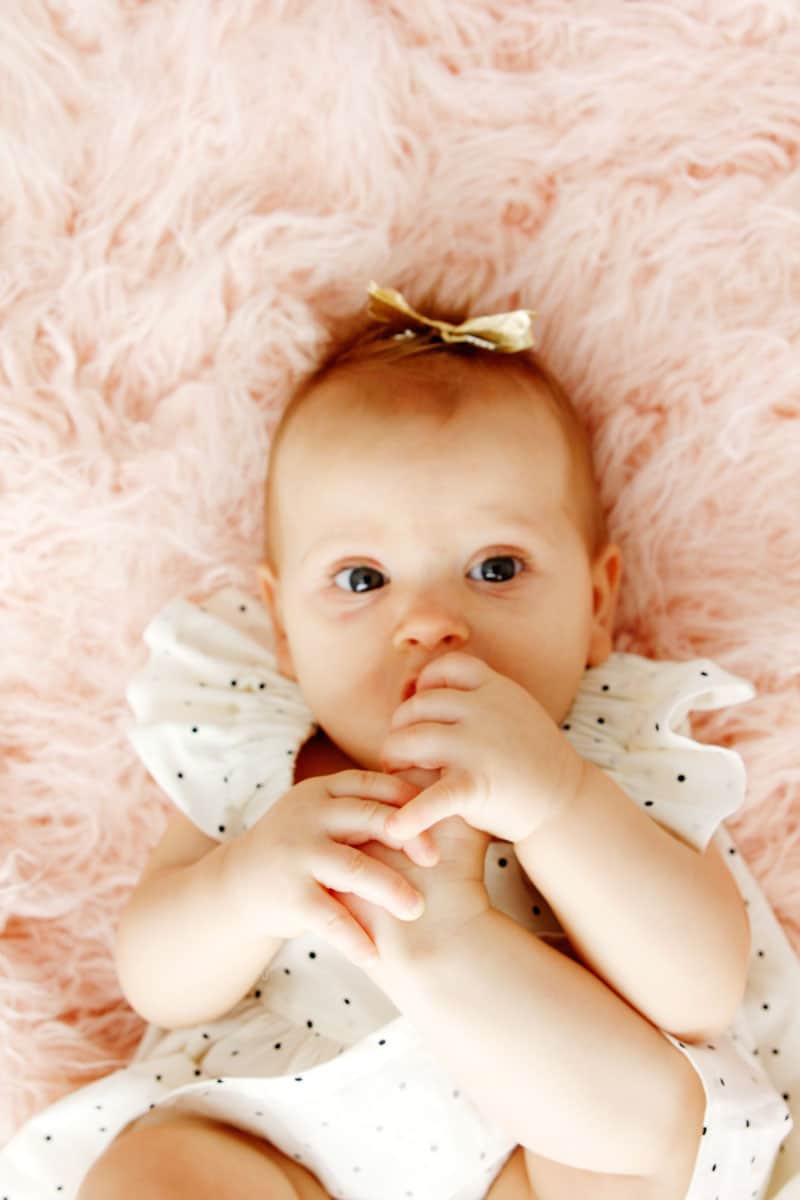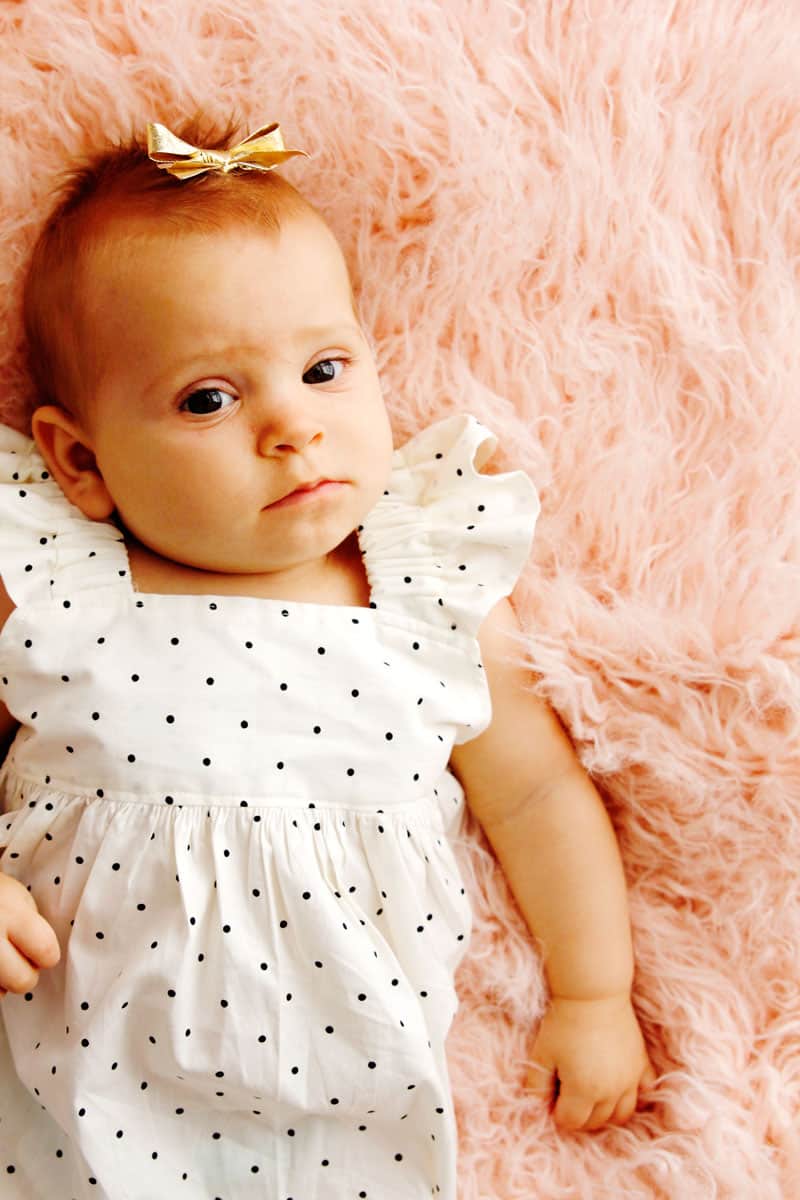 While you're baby sewing, try the popular modern Triangle Quilt or make a baby blanket with 2 yards of your favorite cotton fabric!