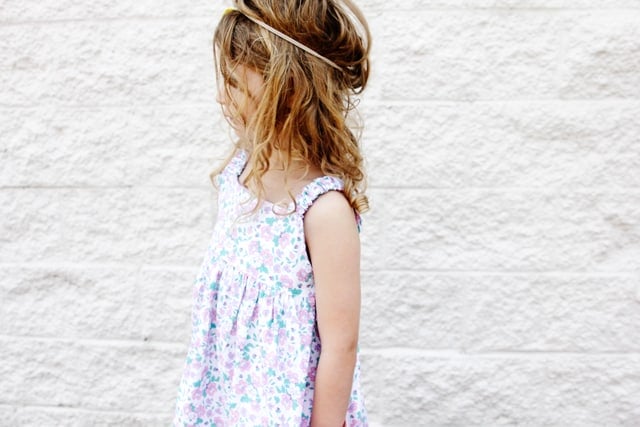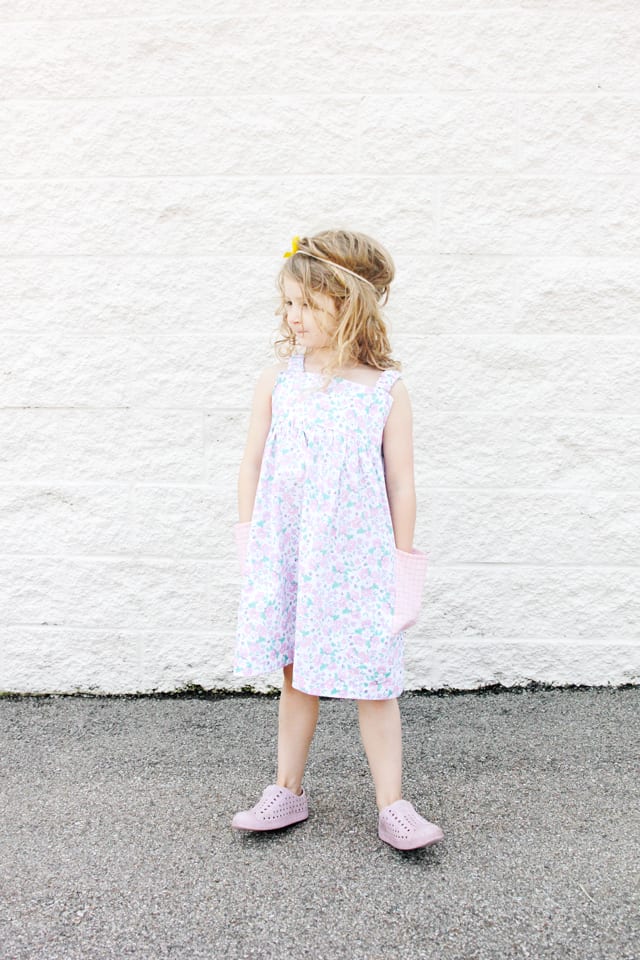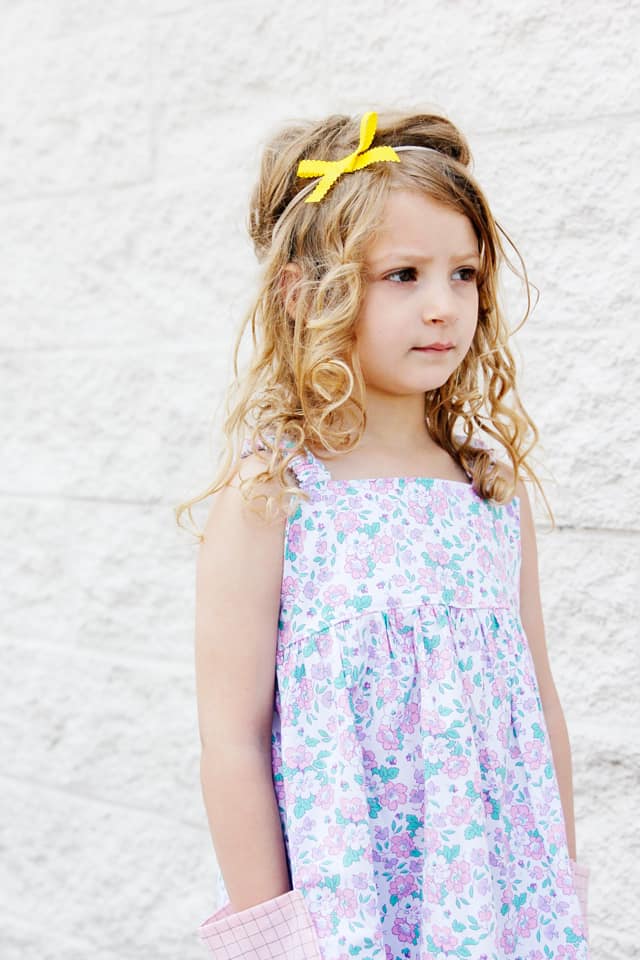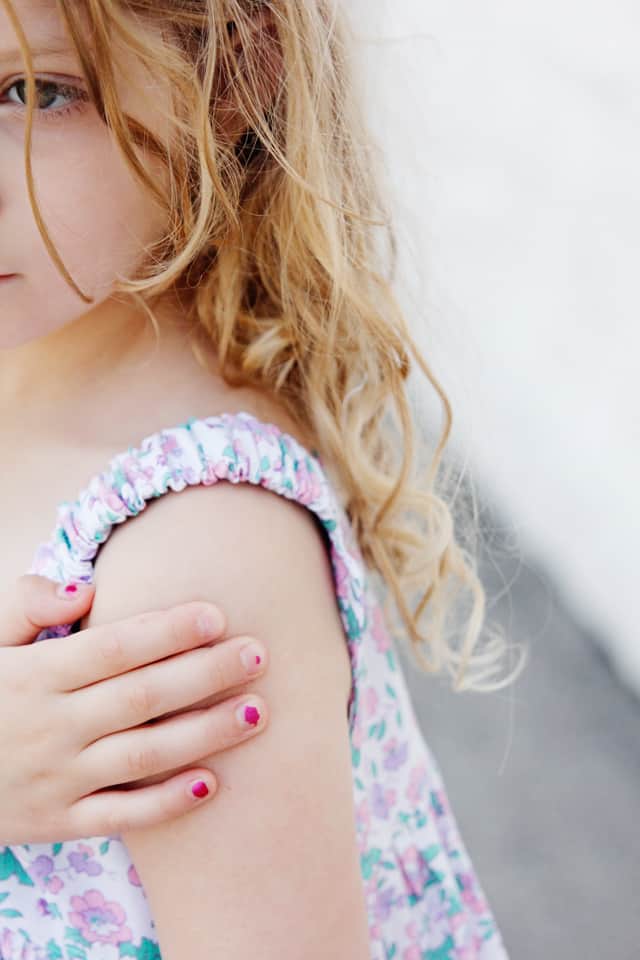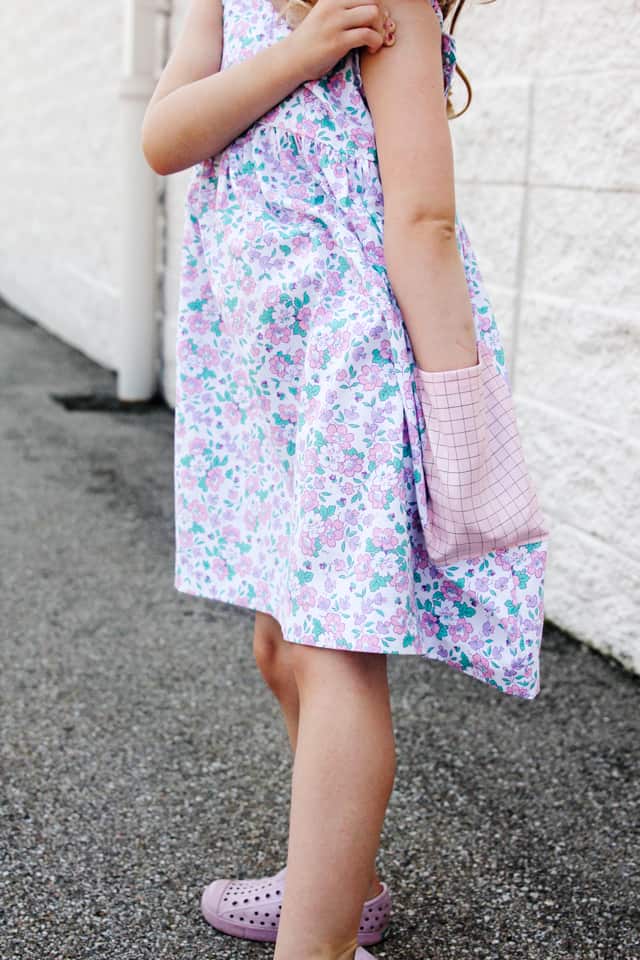 Here's another version of the EASY SUMMER DRESS pattern that just released! This summer dress sewing pattern has two versions: 1 with the ruffle sleeve and this one without! It's a sleeveless tank sundress,  the ultimate sundress!
Because there is no ruffle on this one, it's even simpler to sew. This is definitely a 1 hour or less project and my favorite part is using my favorite quilting cottons! I made this one with a contrast pocket, pulling one of the colors out of the floral print. The grid fabric is from my old doll panel line with ice cream coordinates, the fabric is still available here. The floral is from Joanns.

There aren't any tricky techniques in this sewing pattern – just a casing, gathering and basic sewing! I have a few more to show you but I am also excited to make a few more with scraps! The bodice, sleeve, strap, skirt and pockets can all be used with different fabrics – the perfect scrap buster!
Here are all the pattern details: 
Nothing says summer more than a flutter-sleeve dress in a bright happy print! This gathered dress is adorable and easy to sew. This easy summer dress pattern will be your go-to for your favorite lightweight fabrics all summer long! with a super simple construction and no closures to worry about, this dress is adorable AND fun to sew! Not too tight with easy straps for quick on and off – ideal summer days at the beach!
-Girls' sizes 2T, 3T, 4T, 5, 6, 7, 8, and 10
-Elastic ruffle/flutter sleeves
-Patch Pockets
-No closures! Simple to sew!
-Gathered skirt
-Square neckline
-Leave off the ruffle for a simple tank dress!