Here's a super quick and easy last minute Valentine's Gift–a heart in eyes emoji zipper pouch. You can fill them up with candy, gift cards or love notes!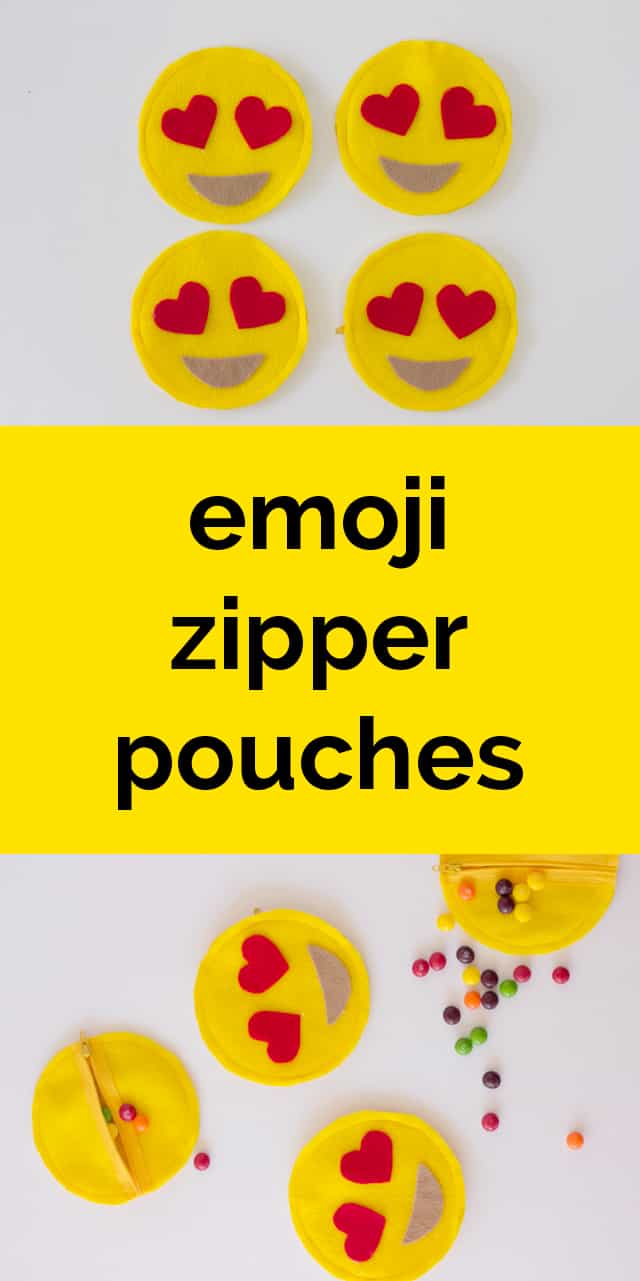 These little pouches require very little sewing and are so adorable for your friends and Valentines! They make me happy just looking at them!
Heart Eyes Emoji Valentine Pouch Supplies
This project doesn't require very much felt, you may have enough scraps already! Get extra creative and change up the colors as you want!
Yellow, Red and Brown Felt
7″ yellow zipper
Scissors and basic sewing supplies
Glue gun and glue sticks
Emoji Zipper Pouch Pattern Download
This template is available to newsletter subscribers – just sign up below and you'll be taken to the download page! Already a subscriber? Awesome – just put the same email address in and download away! The Emoji pattern prints on a standard letter size page or A4 format.
Print pattern at 100% or DO NOT SCALE and cut out paper templates. I like to cut out the main circle first and then cut the hearts and mouths.
Cut two circles from yellow felt, 2 heart eyes from the red felt and a mouth from the brown felt.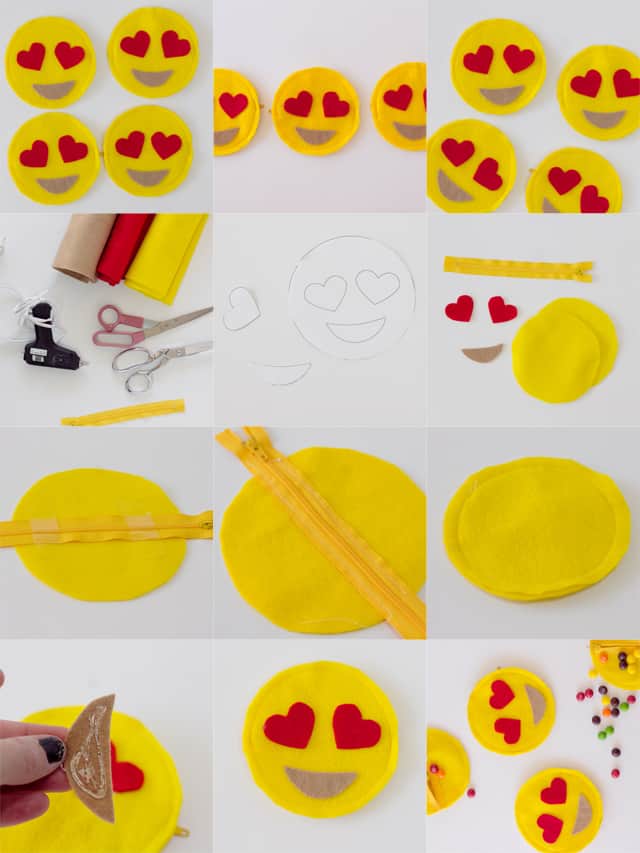 Tape the zipper to one circle and tape it in place. Sew onto felt. Then sew two yellow circles together and trim zipper tape. Open the zipper and cut a slit in the top layer of felt. Glue eyes and mouth on with hot glue.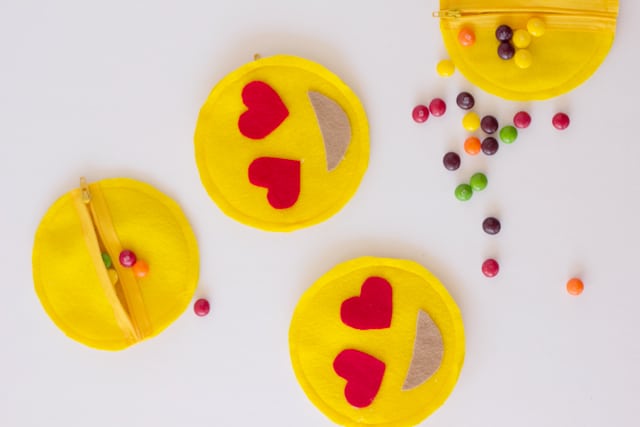 Fill with candy and toys and you're done!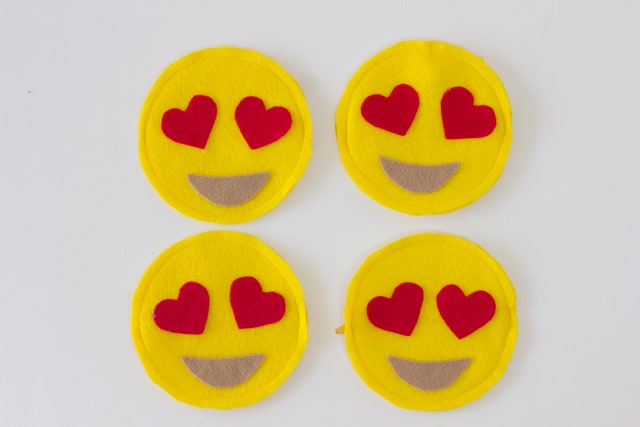 More Valentine Projects