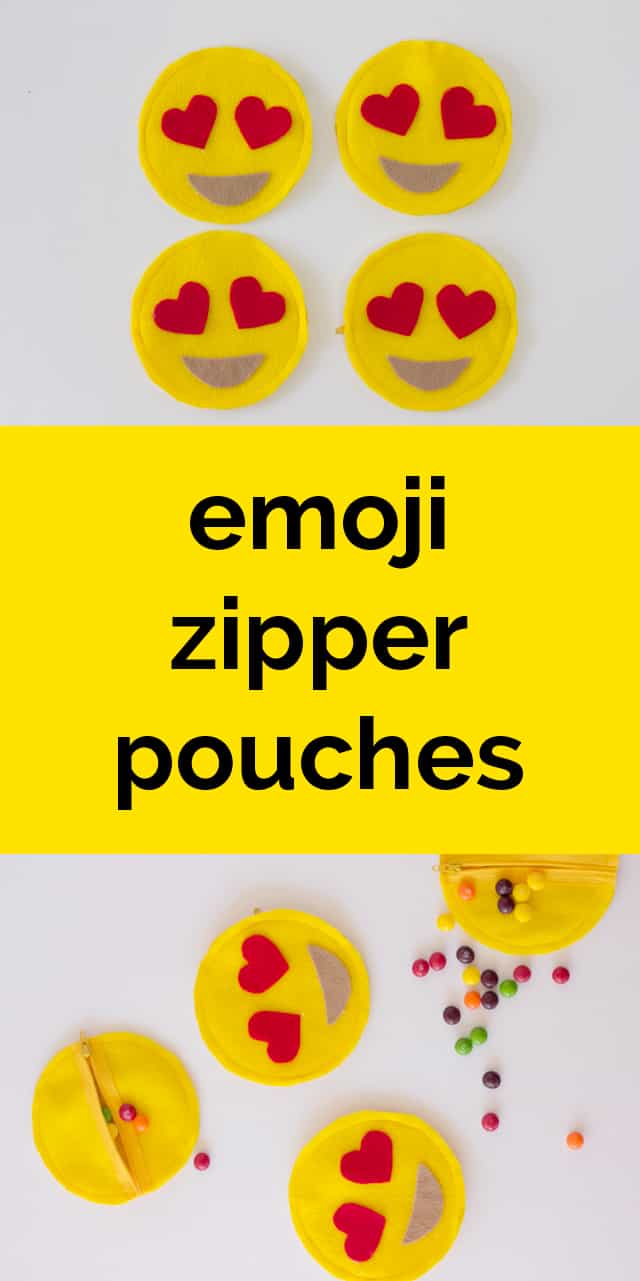 Here's a super quick and easy last minute Valentine's Gift–heart in eyes emoji zip pouches. You can fill them up with candy, gift cards or love notes!
Materials:
-Yellow, Red and Brown Felt
–Pattern Download
-7″ yellow zipper
-scissors
-glue gun
Print pattern and cut out piece.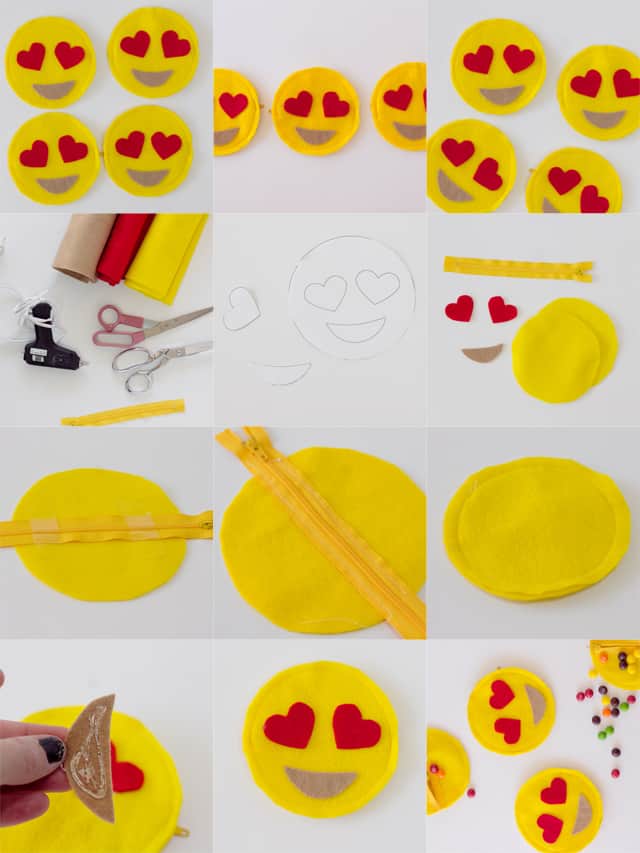 Cut two circles from yellow felt, 2 heart eyes from the red felt and a mouth from the brown felt. Tape the zipper to one circle and tape it in place. Sew onto felt. Then sew two yellow circles together and trim zipper tape. Open the zipper and cut a slit in the top layer of felt. Glue eyes and mouth on with hot glue. Fill with stuff and you're done!