It's our LOVE FERN!! Give this love fern Valentine to your special someone this year!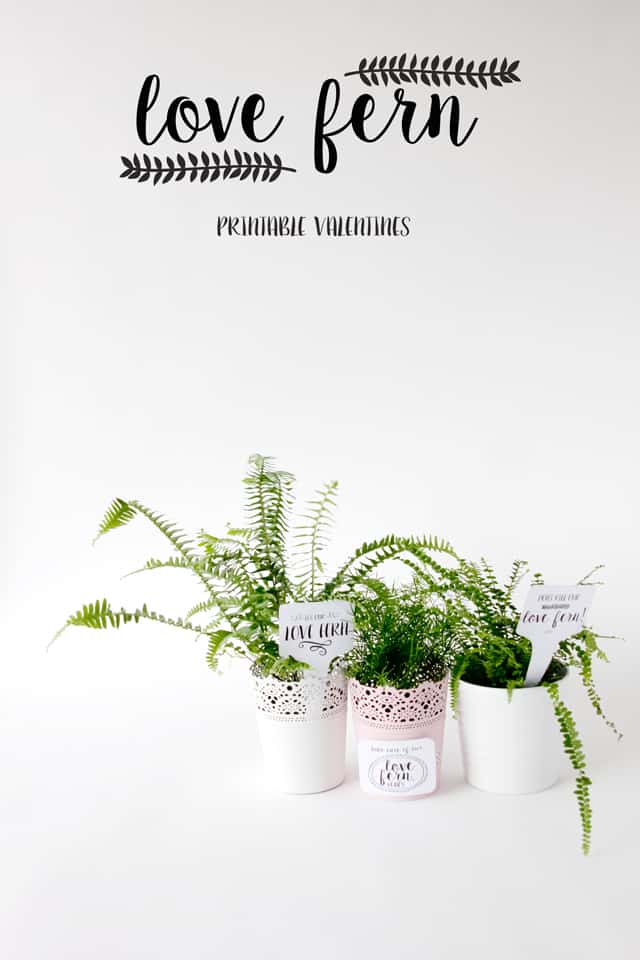 One of my favorite chick flicks is How to Lose a Guy in 10 Days. The part about the love fern is always hilarious and I couldn't get it out of my head for Valentine's this year. This is a fun Valentine that you can give to your spouse, boyfriend, girlfriend, BAE (as the kids say) or even roommate or friend. It's super simple and cheap to make! All you need is a "love fern" and the printables provided!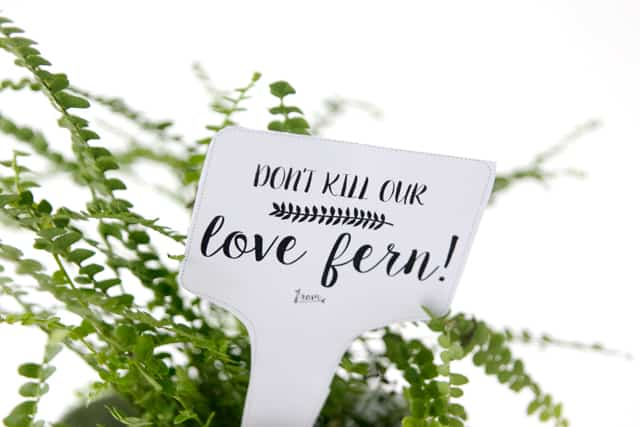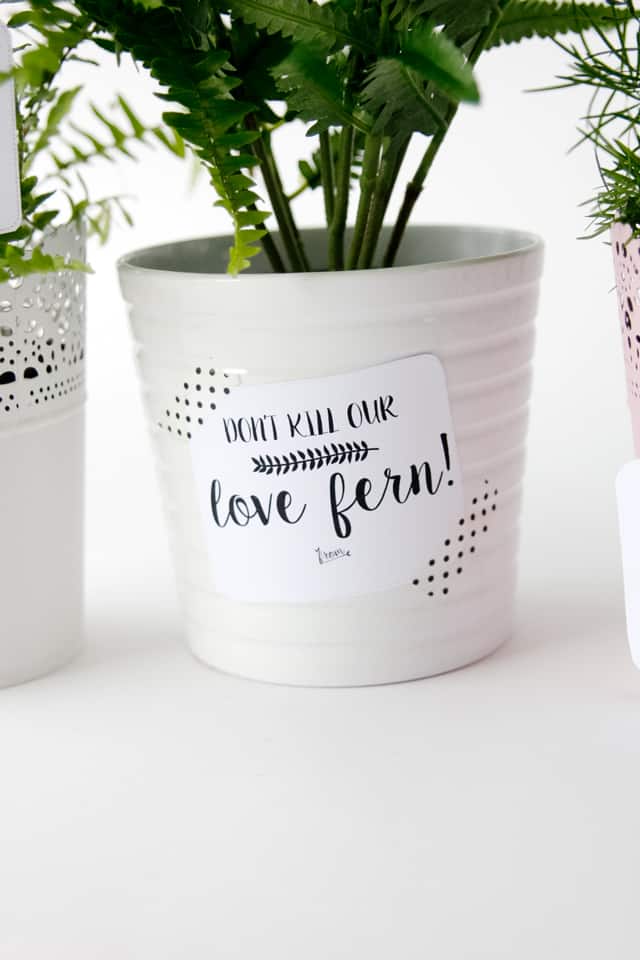 There are 3 options included, and each come in a plant stake or label version so you can choose how to stick it in or on your plant!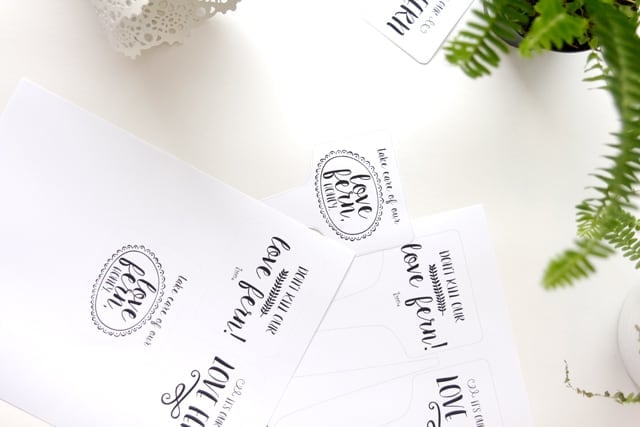 I adapted lines from the movie to make these cute little valentines:
"Don't kill our love fern!"
"Take care of our love fern, honey."
"It's our love fern!"
Hahaha.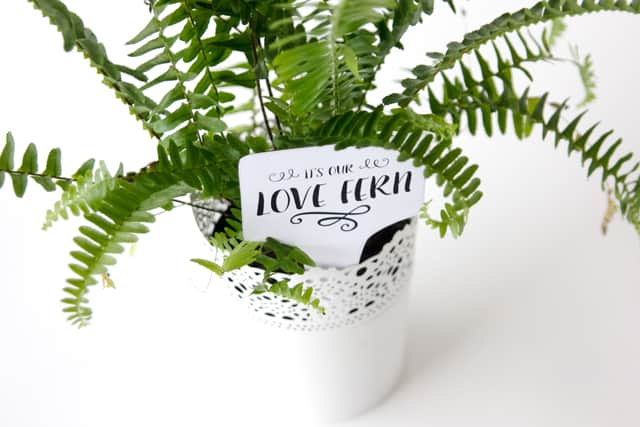 I got the smaller ferns at Home Depot, they are $5 each. The pots are all from IKEA.
If you want to fool-proof your relationship, IKEA sells a FAKE fern, shown below. It's a little bit taller than the little ones at Home Depot, but it will NEVER die! You can also find a nice hanging fern, etc if you need a new houseplant.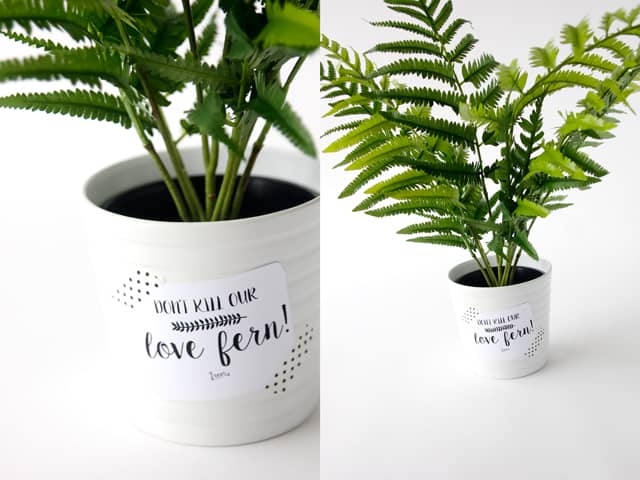 LOVE FERN VALENTINE Printables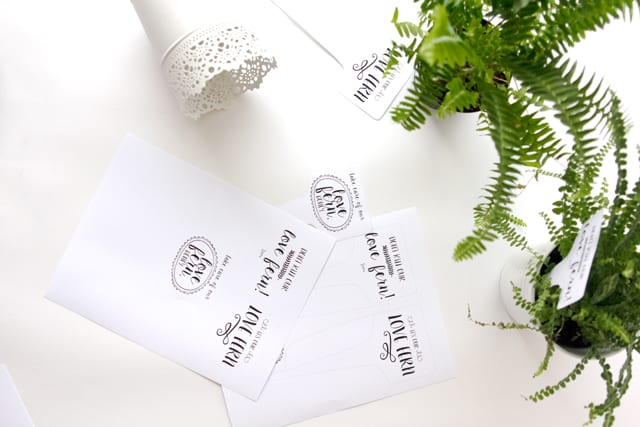 Simply cut out either the stake or label and stick it or on your pot. I recommend printing on cardstock.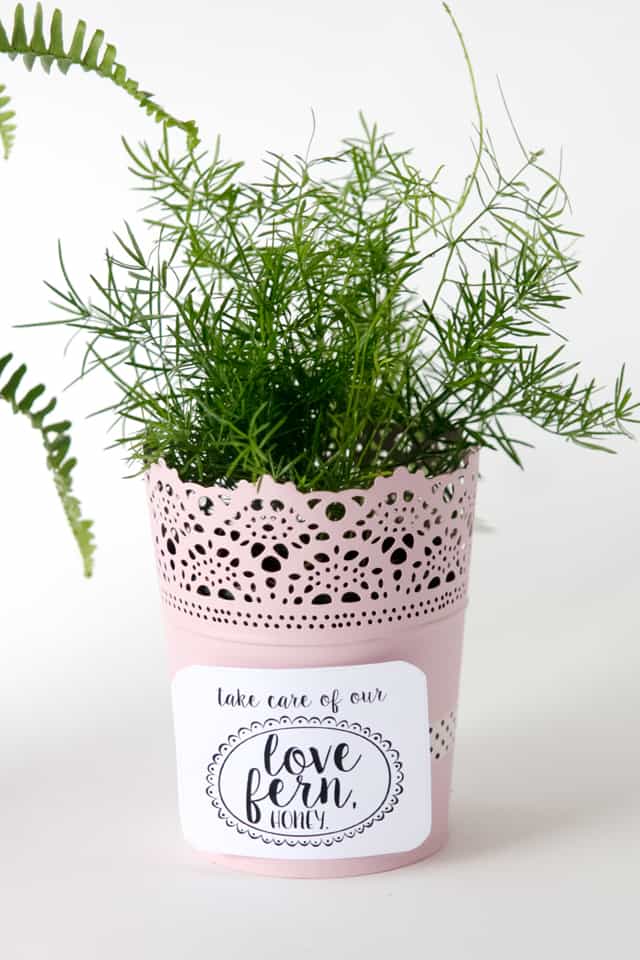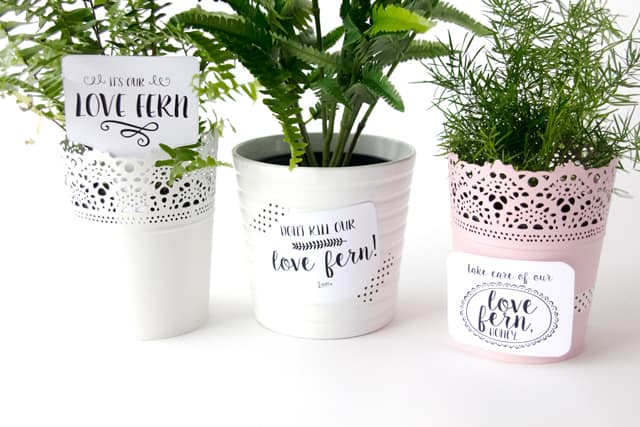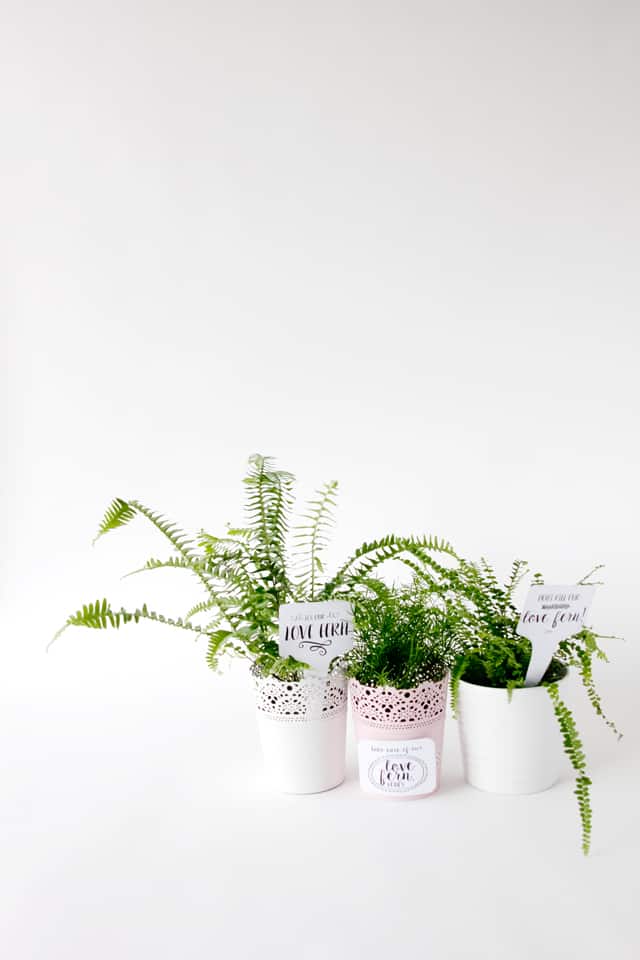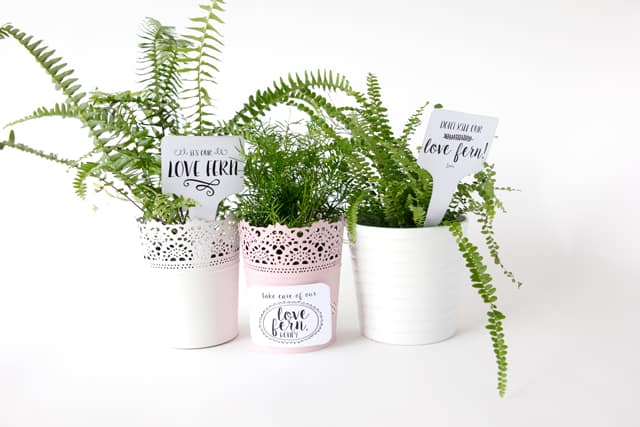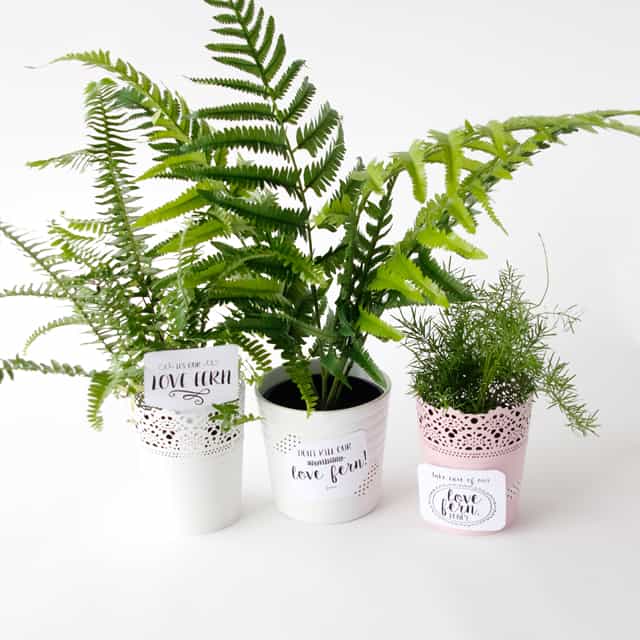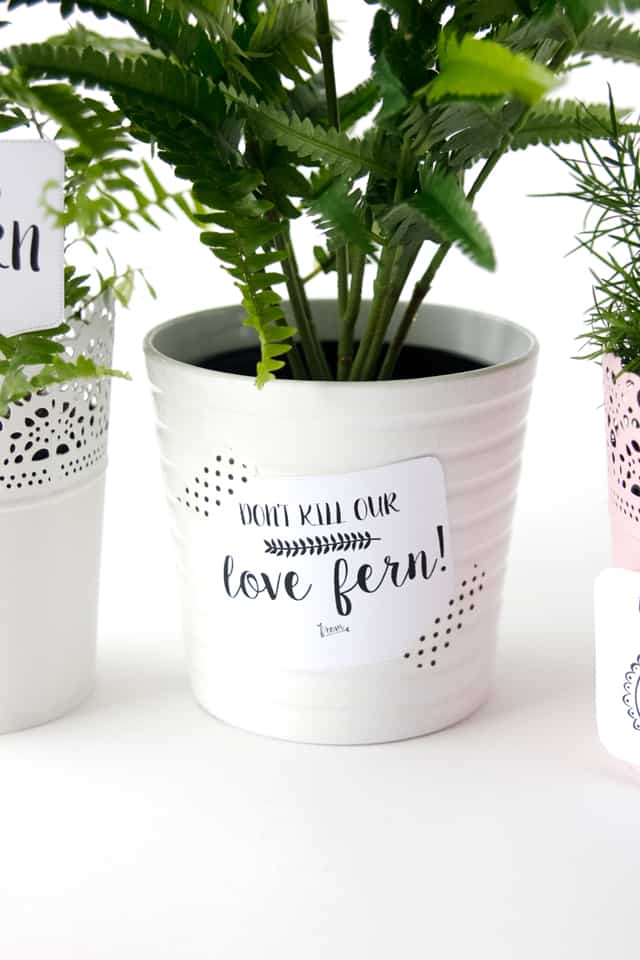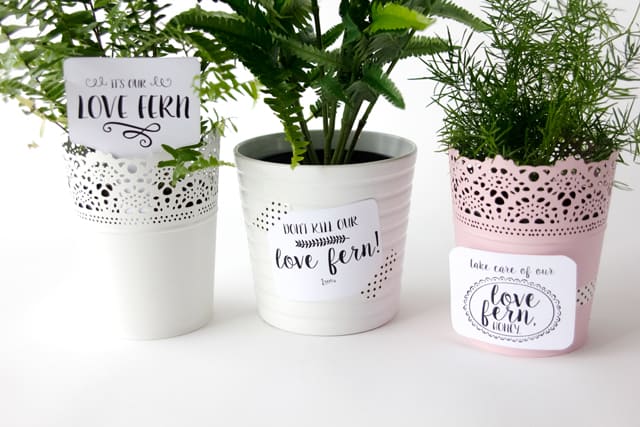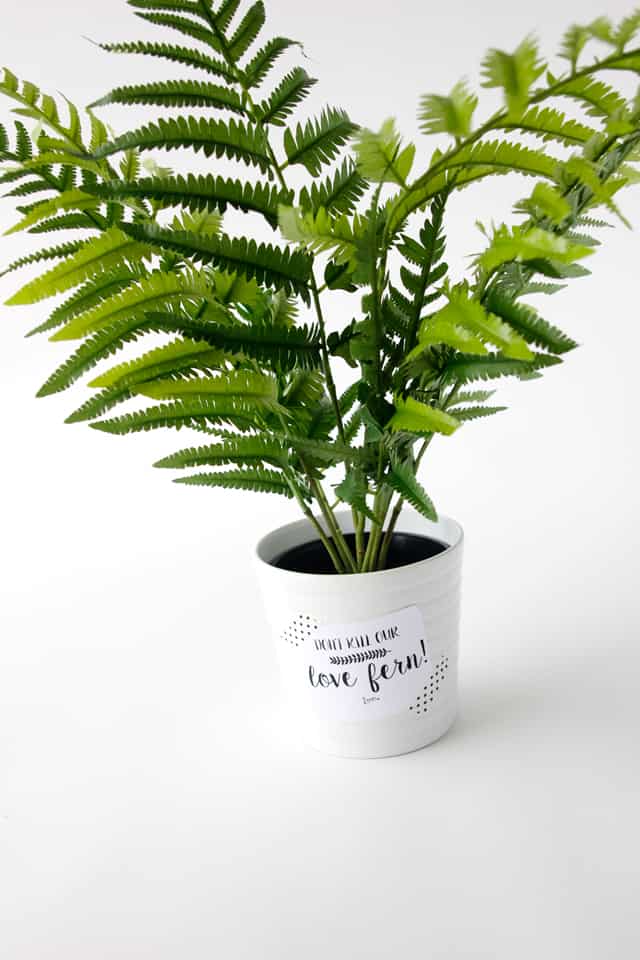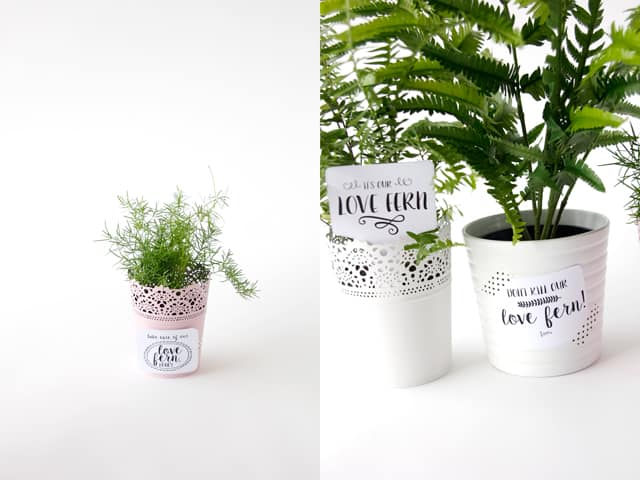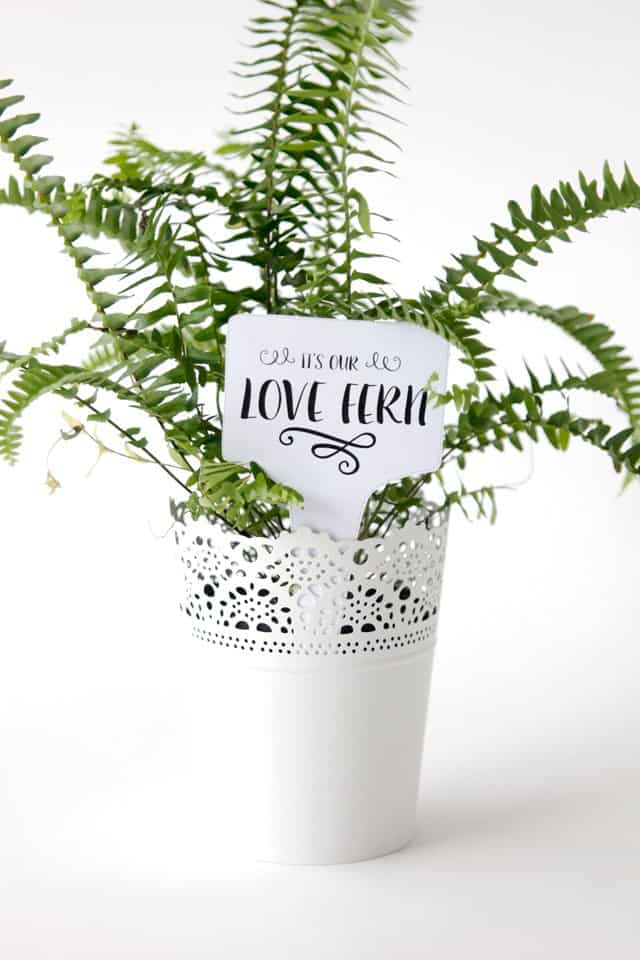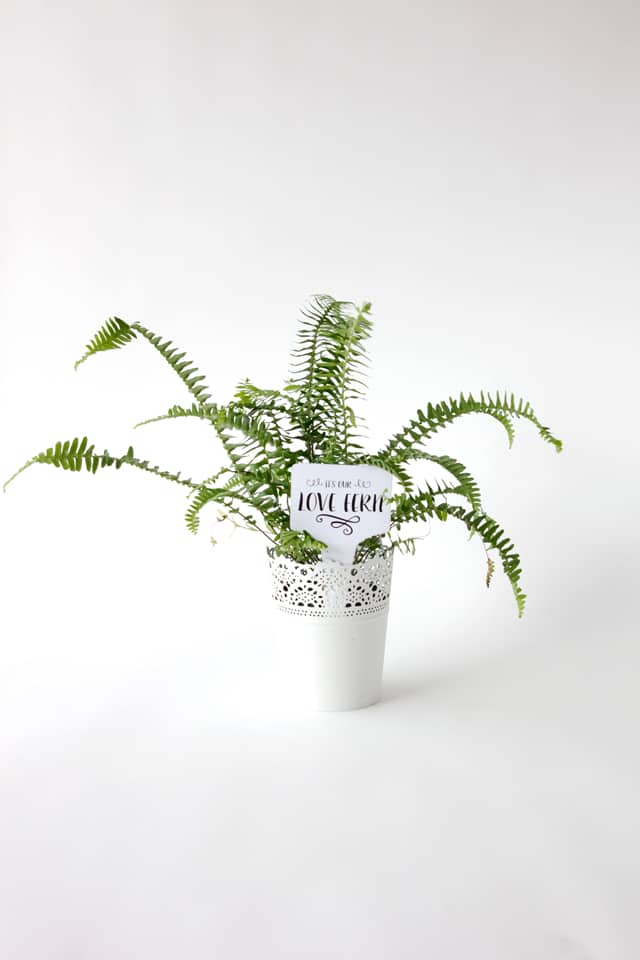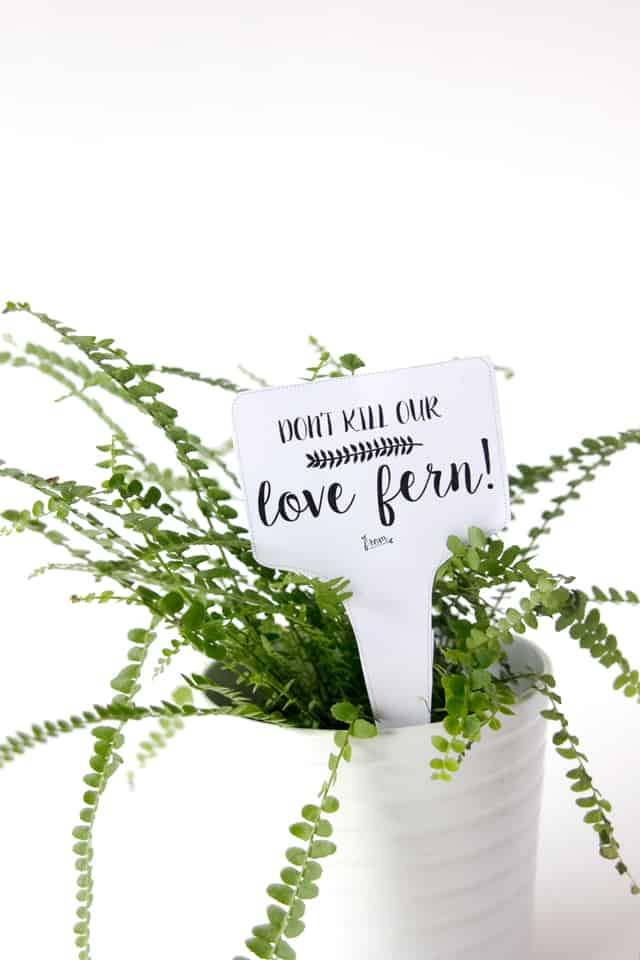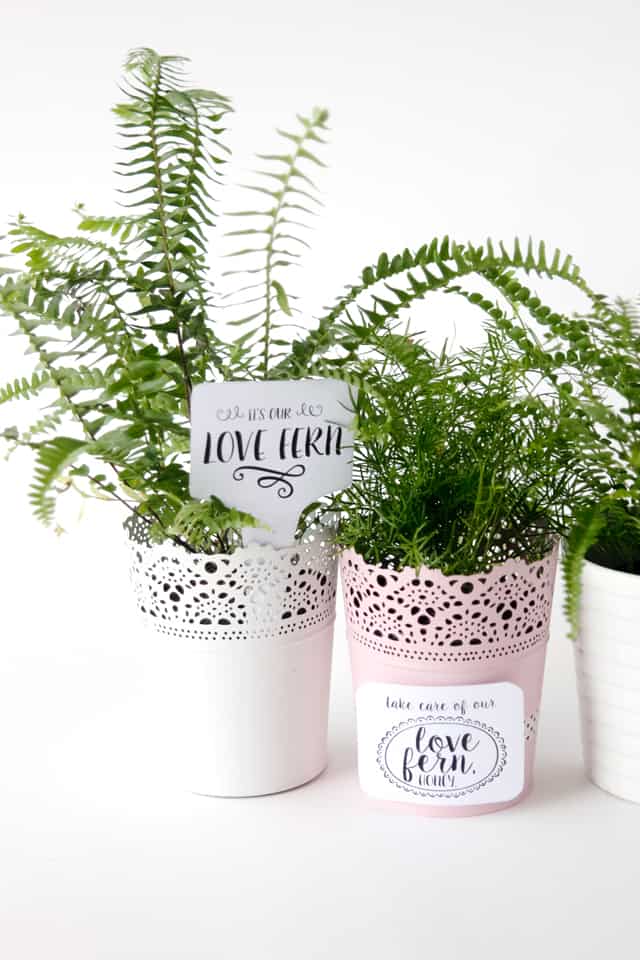 If you liked this Valentine idea, you might like the "MY LIFE WOULD SUCK WITHOUT YOU" succulent Valentines from a few years ago!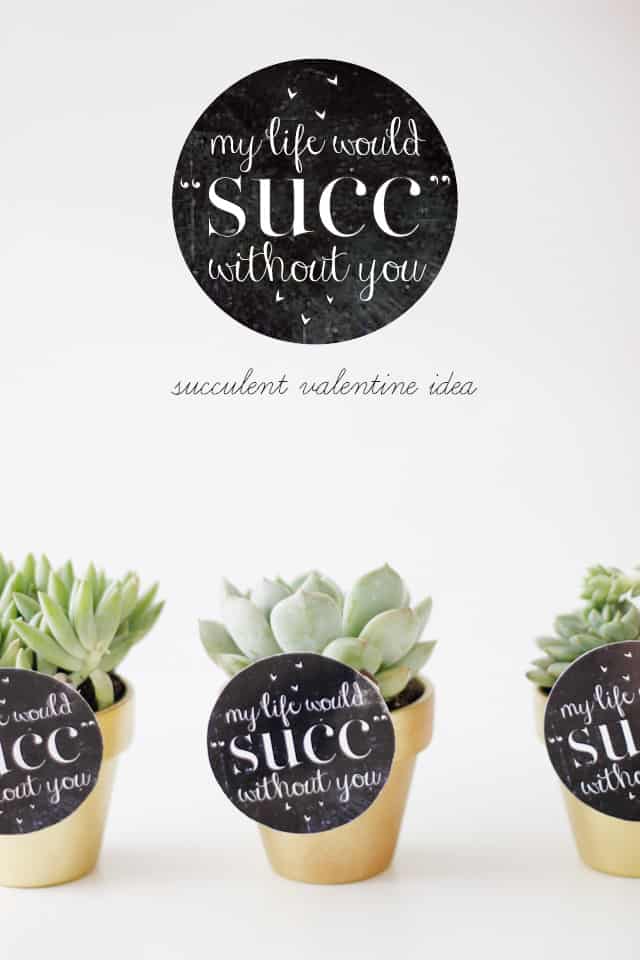 SaveSave