My grades would crumbl without you! Print off these cute tags and put together a quick Crumbl Cookie teacher gift to show your appreciation! These are excellent for Teacher Appreciation Week which is usually the first week of May.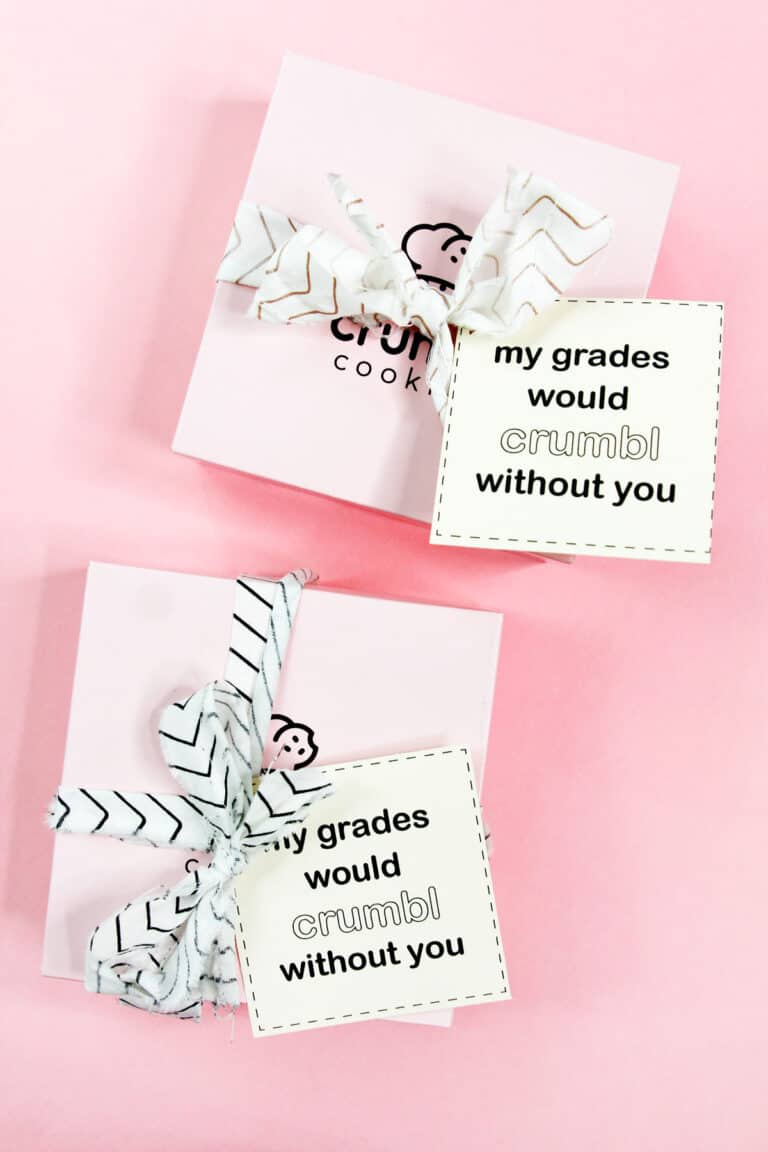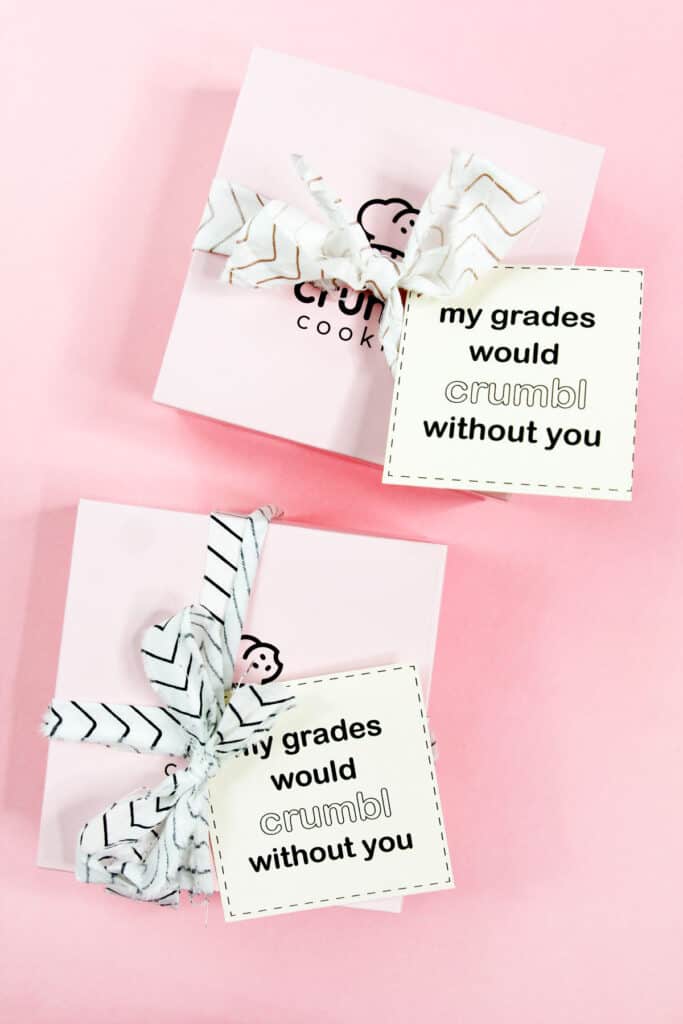 Crumbl Cookies are so good and come in a pretty pink box, so they are already ready to give as a gift! Add this cute printable card and a ribbon (or scrap of fabric!) and you have an easy teacher gift! You know I love puns and I think most teachers appreciate a good play on words!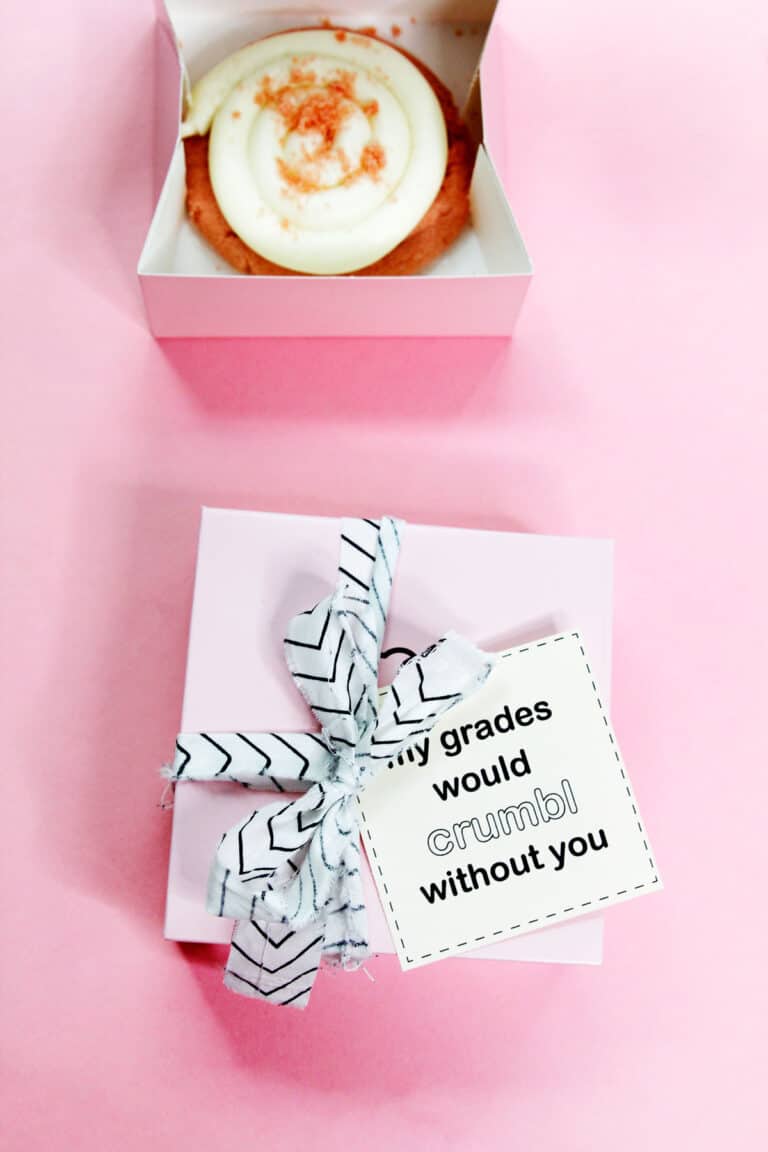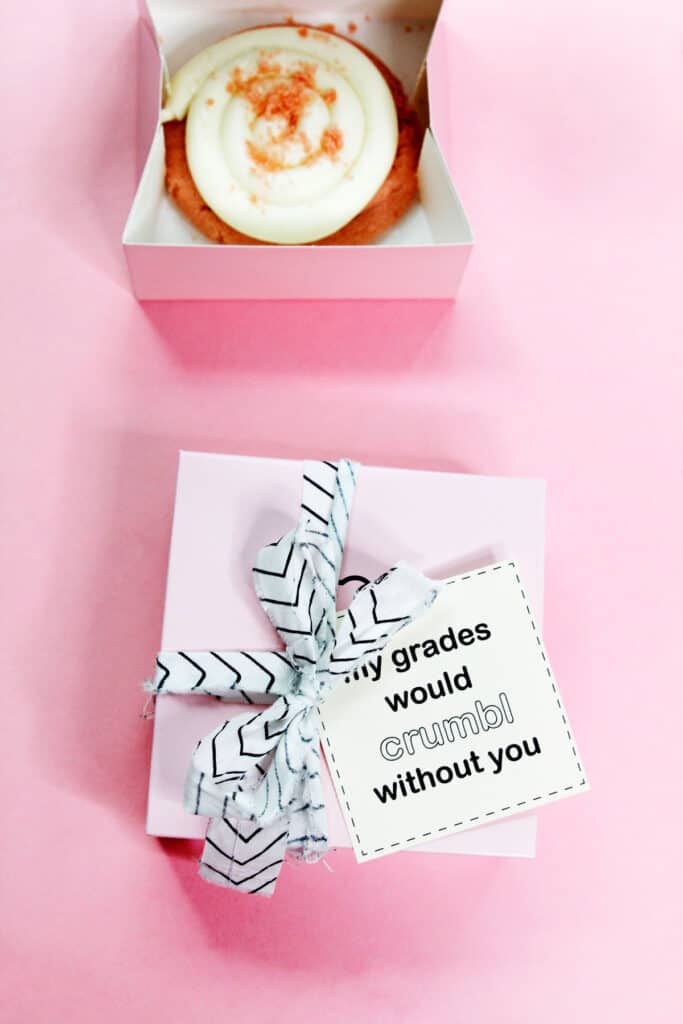 I've tried a few kinds of these cookies and they have all been delicious! They are massive, too! The stores have all the pink vibes and are so fun. Have you been to a Crumbl Cookie? For these gifts, we chose pink velvet cookies which have a thick layer of frosting on the top!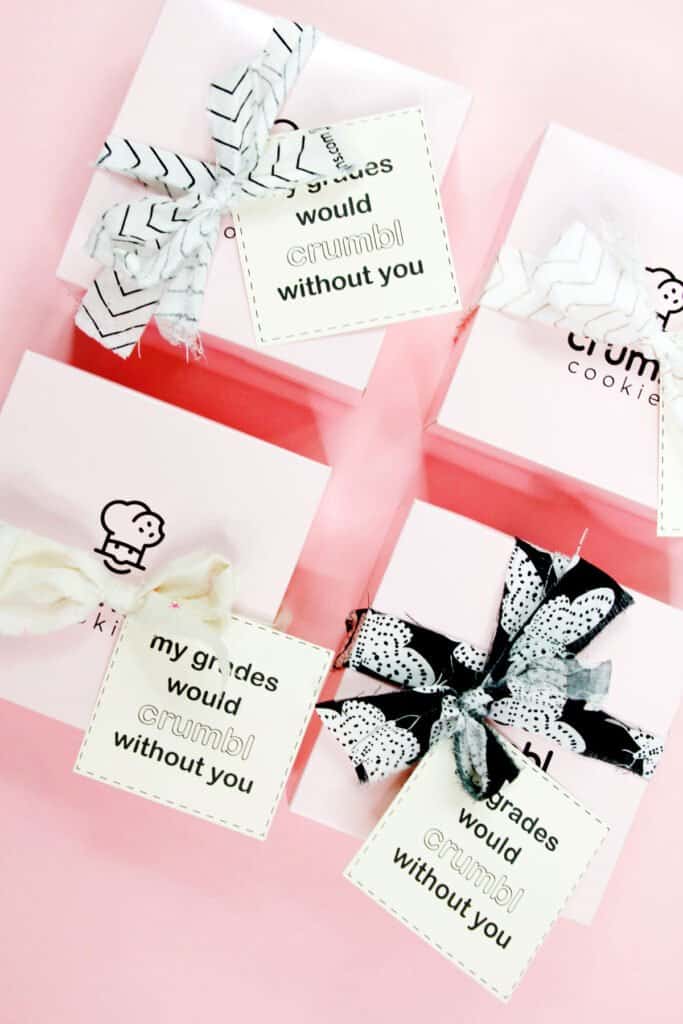 For these gifts, I added a little handmade touch with a strip of fabric as a ribbon. To do this, cut into your fabric selvedge edge about 1″ and tear the fabric all the way down. You can use scraps for this, or simply use a ribbon instead.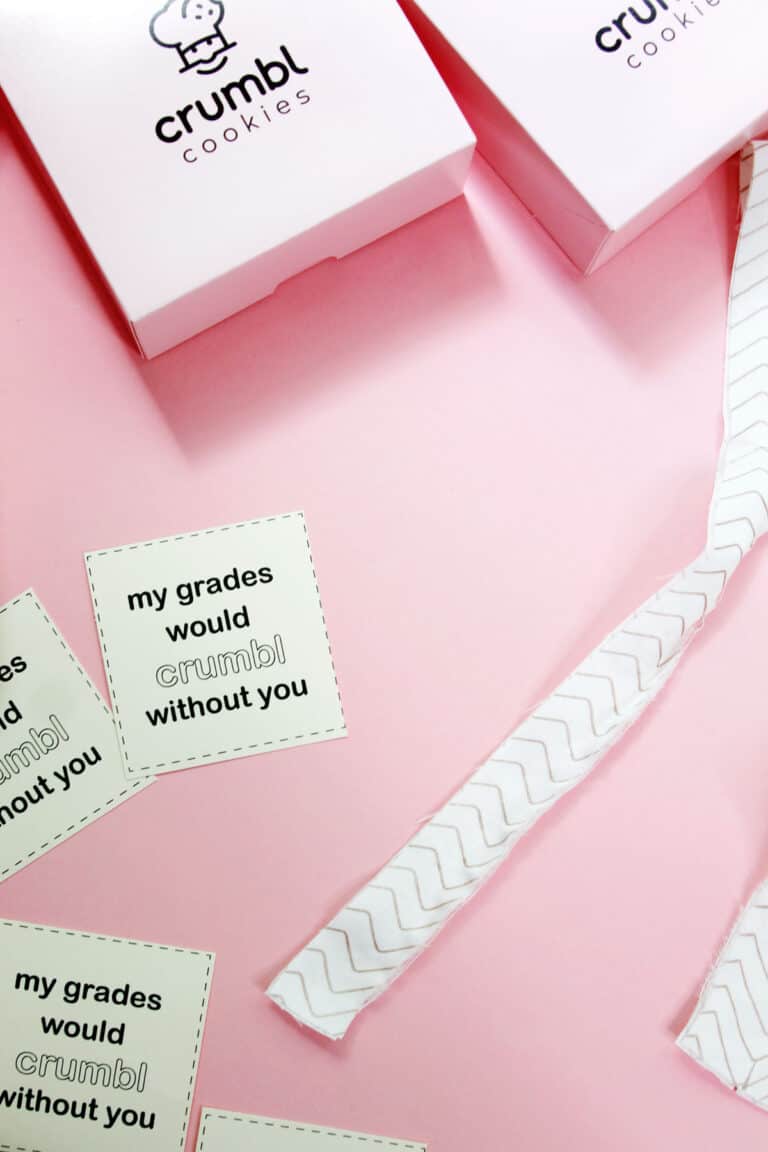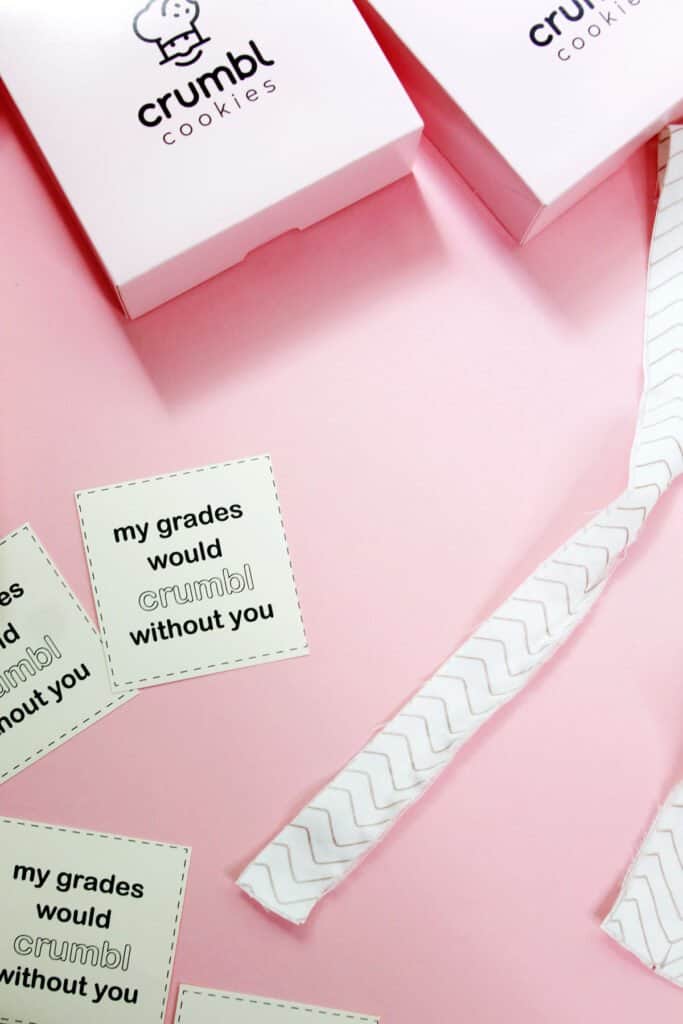 Crumbl Cookie Teacher Gift Printable
Download and print the file below. I printed these tags on card stock so they are a little bit more sturdy.
The tags will print out 6 to a page. Print them at 100% or DO NOT SCALE. Cut around the tags. Then use a hole punch or craft knife to make a hole at the top.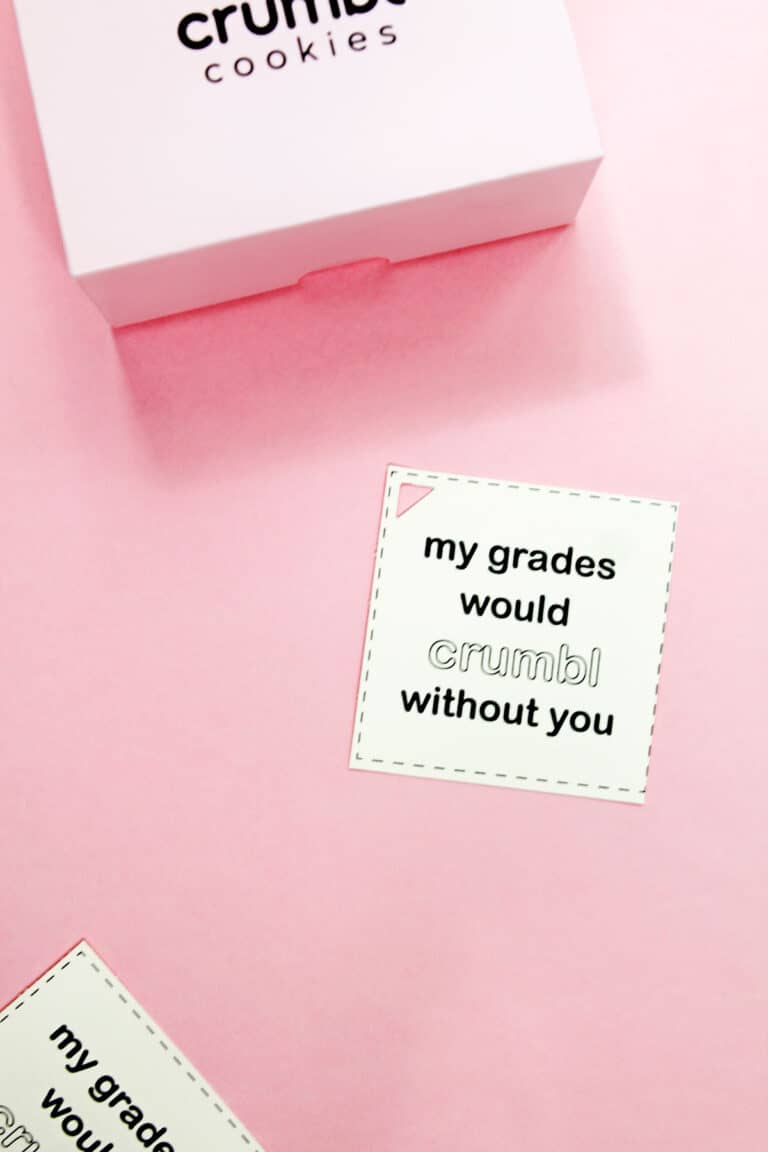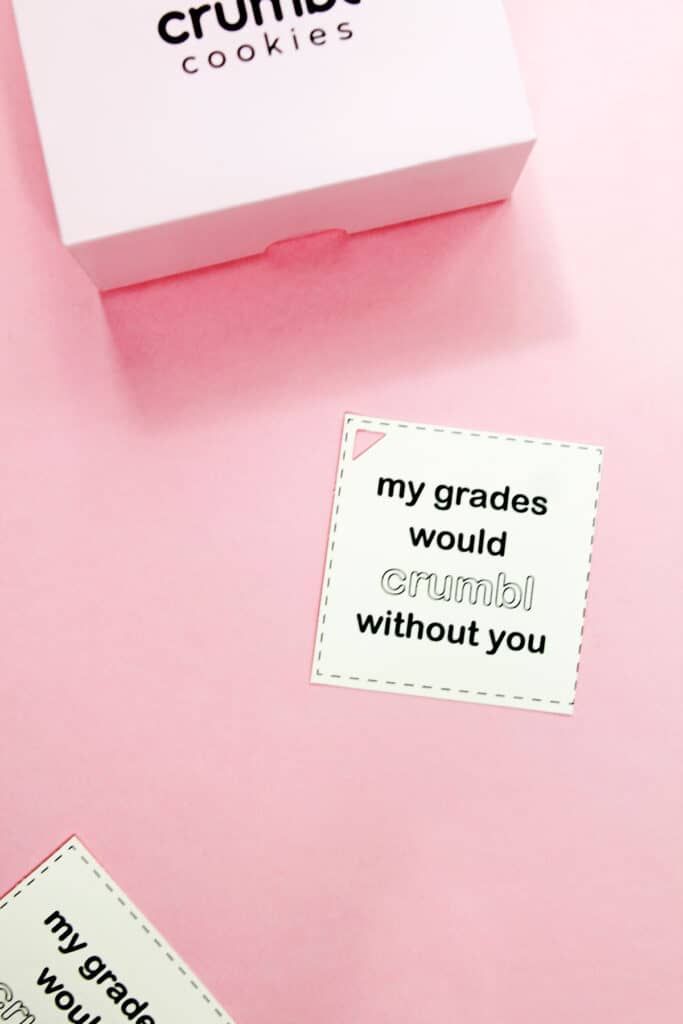 Thread the fabric strip through the hole and tie it around your box!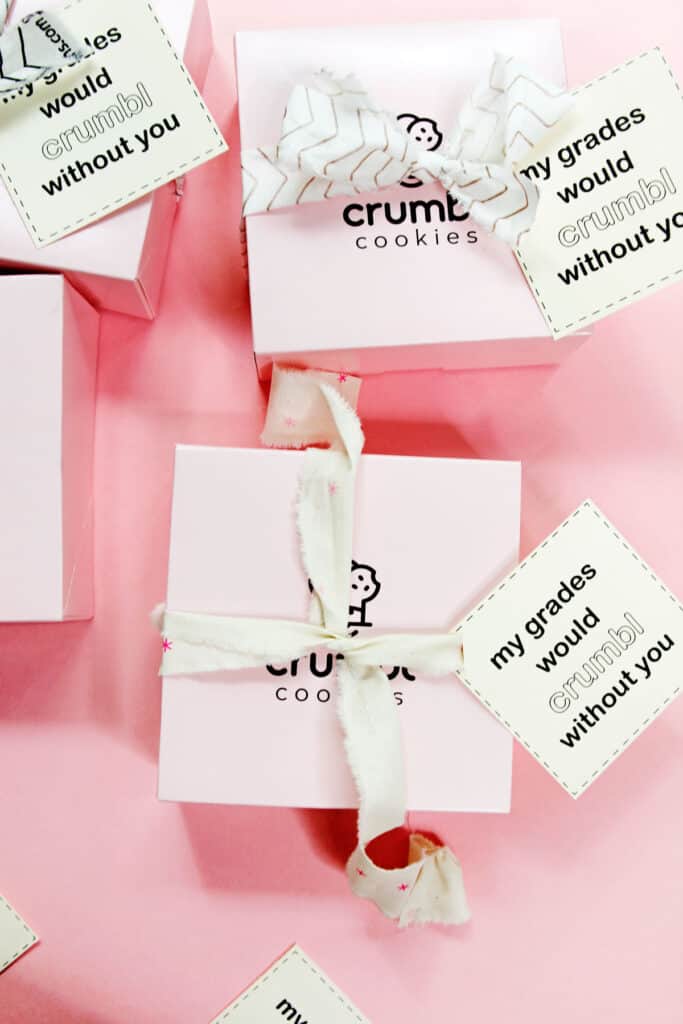 Wrap it up quick before you catch a whiff of the cookie smell! This pink velvet cookies smelled so good!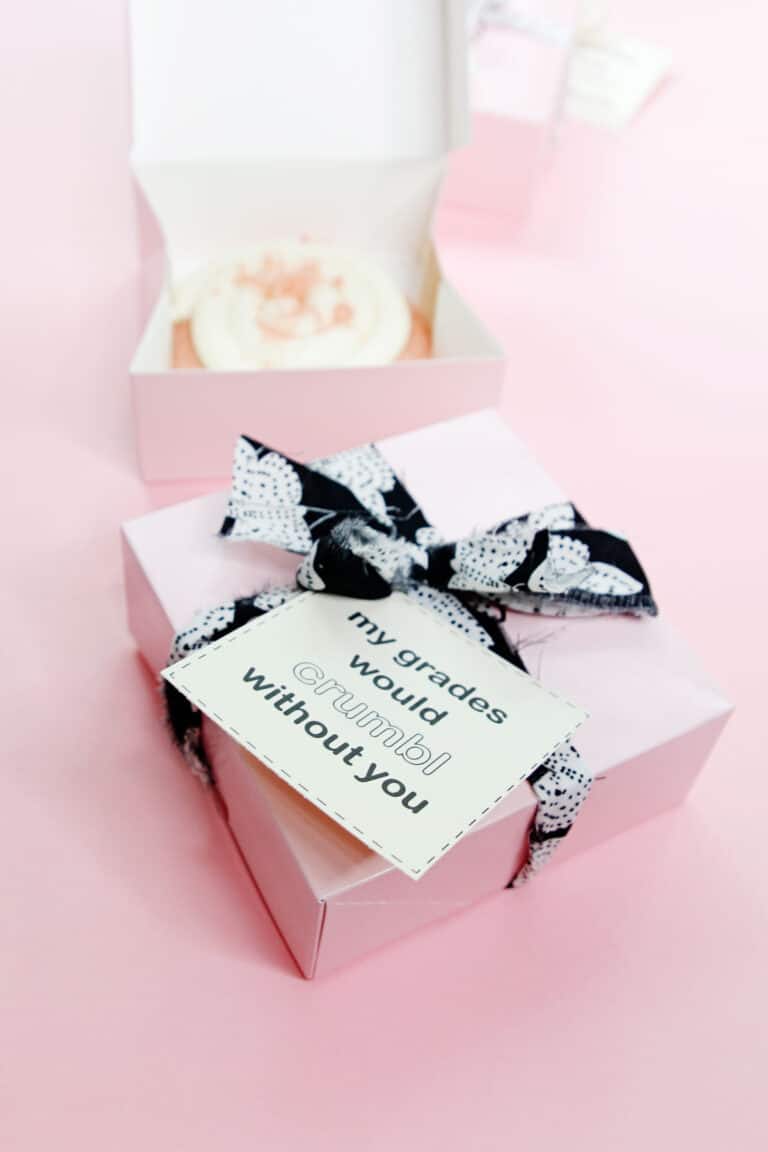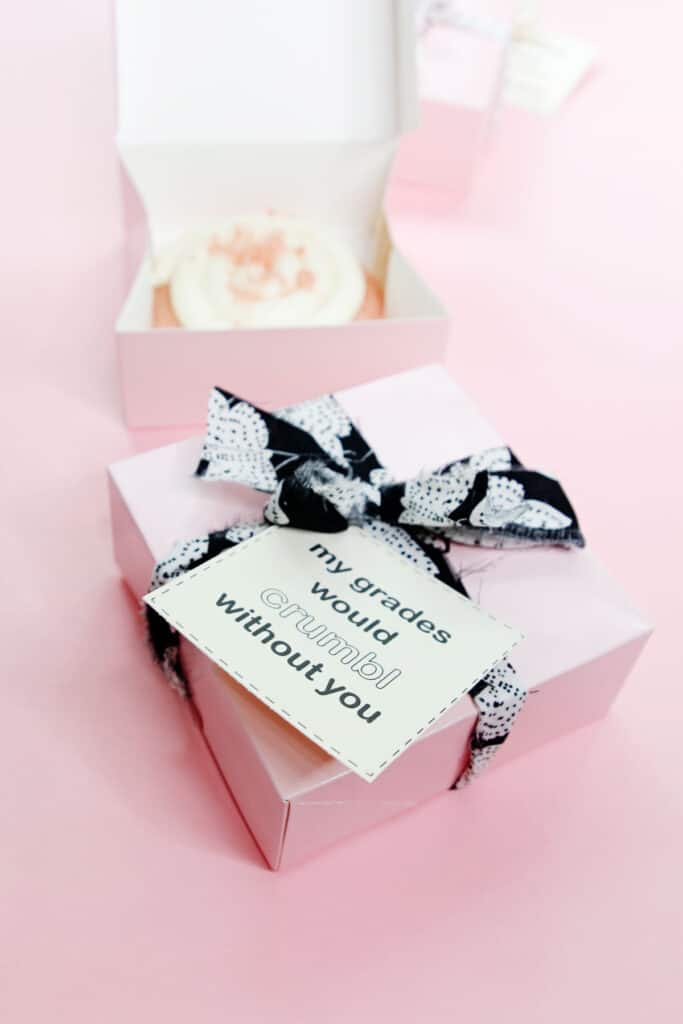 More printables