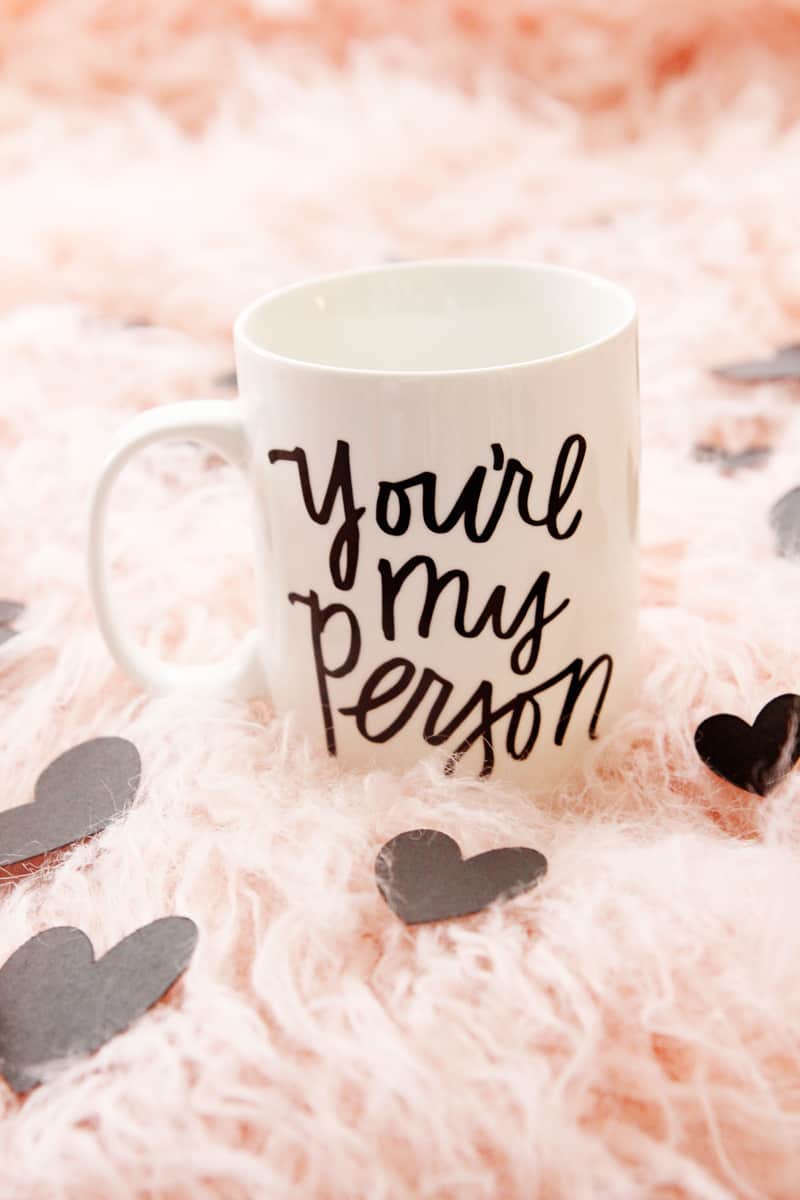 This quick mug DIY is the perfect way to tell your person how you feel this Valentine's Day! I love pop-culture Valentines and this one is seriously simple using permanent vinyl! This post includes a free You're My Person SVG download that you can use with a cutting machine! I think the phrase is originally from Grey's Anatomy, but I'm not sure because that show is too gory for me! But the Bachelor franchise has adapted it and I simultaneously gag and think "aww" every time I hear it! So cheesy! So cute! So perfect for your person! Let's get crafting!
And if you like corny, check out these Bachelor inspired Valentines and these Love Fern Valentines!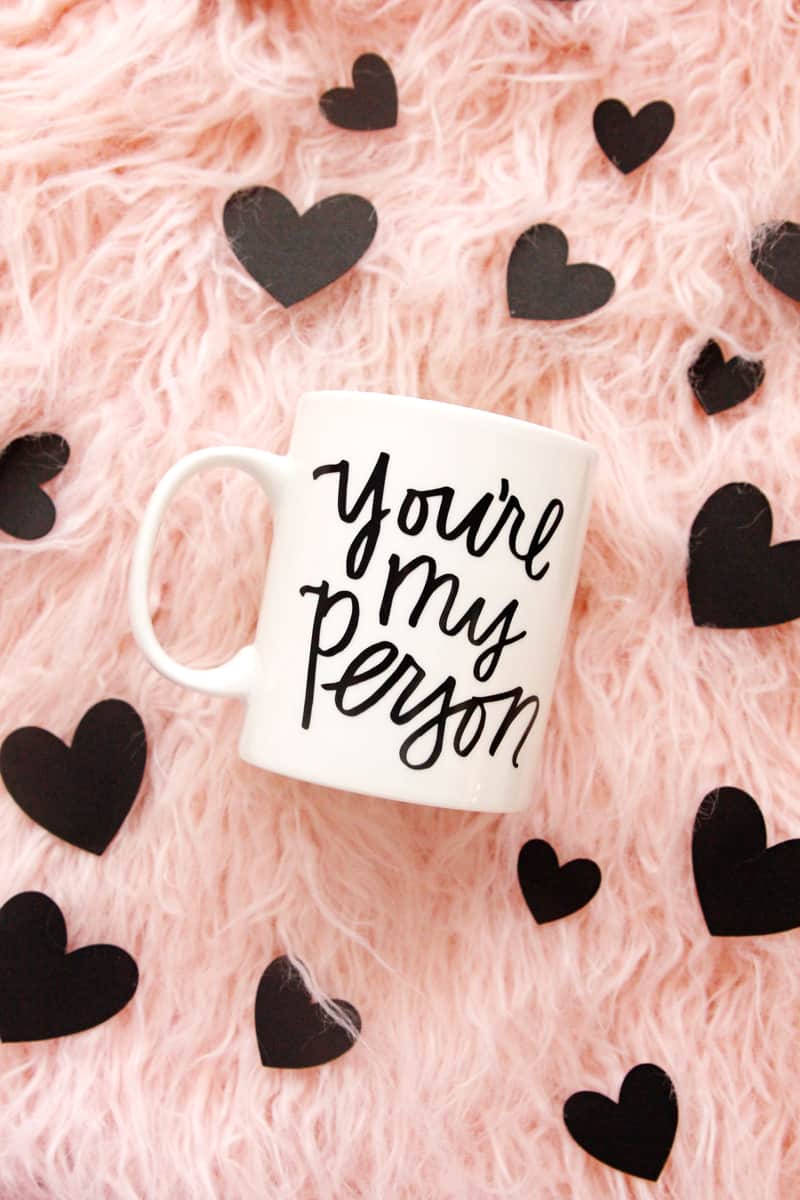 This is the first mug project I've made! I didn't realize until recently that you can use VINYL on a mug and it is water resistant! Cabinets be ready – more mugs are coming! This was so fun and mugs are always a fun gift idea, too, since you can fill it up with candy or whatever! The Permanent vinyl comes in a few different colors, too! You can use any cutting machine to cut out this SVG, but I'm using the Cricut Maker!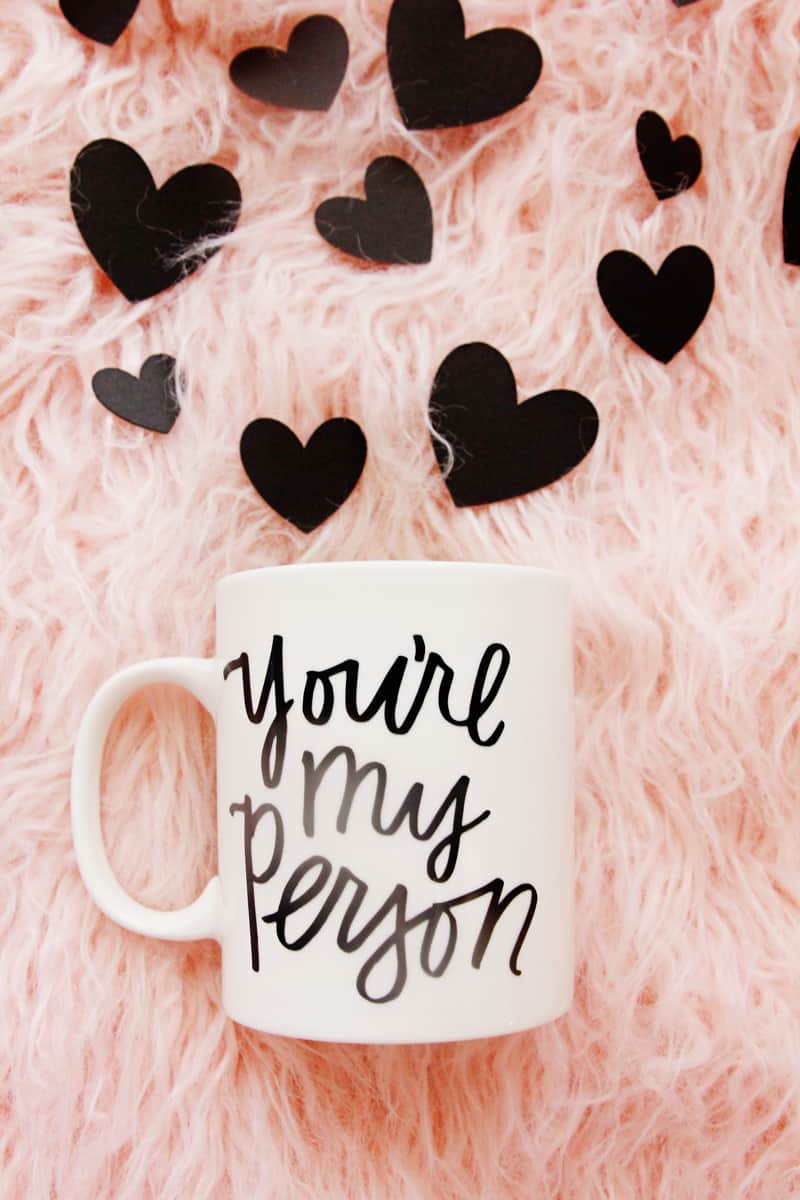 Materials//
–Cricut Permanent Vinyl
–Cricut Transfer Tape
–Blank Mug
-You're My Person SVG, download below!
You're My Person SVG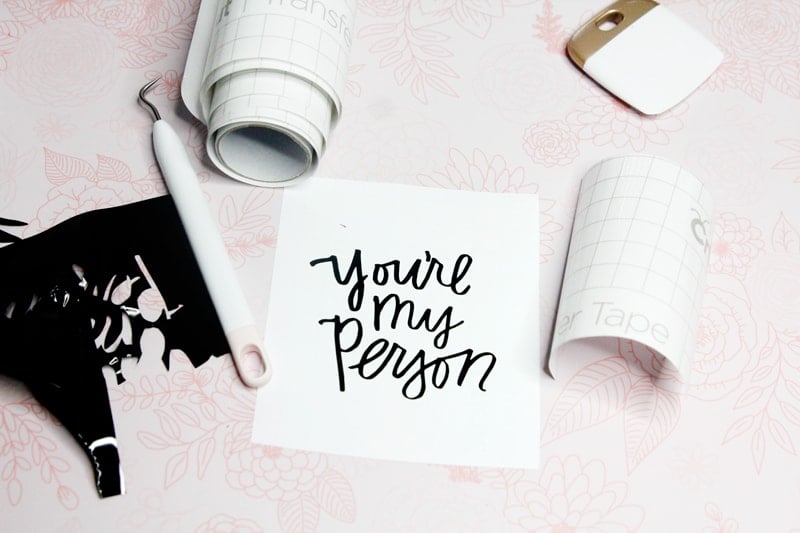 instructions//
Upload the SVG file and cut it out with permanent vinyl.
Weed the design.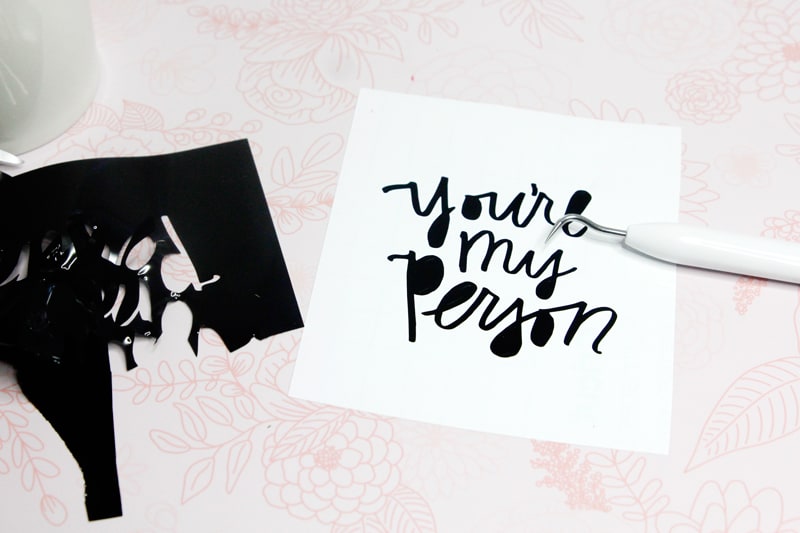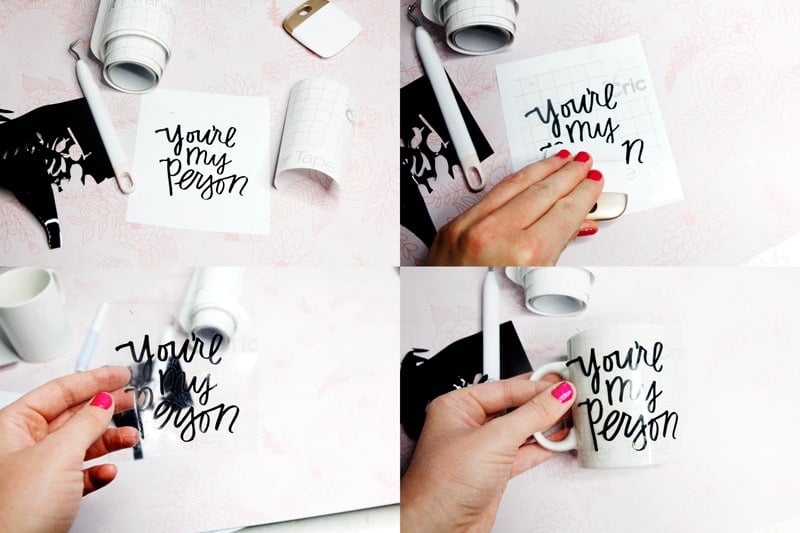 Rub transfer tape over the top of the design and peel it off onto the clear tape.
Grab your mug and place the vinyl on there. Rub it on really well and peel off the transfer tape.
That's it – SO easy!